Baffin Island, the largest in Canada and the fifth-largest island globally, is like a simile of beauty. It is separated from Greenland by the Baffin Bay on the north and the Davis Strait on the east.
It is said to be the largest and most magnificent Island of the Arctic Archipelago. The island is so varied that you would find rugged mountains and the flattest lowlands of the Canadian Arctic.
On a geological basis, Baffin Island is a continuation of the Canadian Shield's eastern edge. Here, we explore the beauty and bewilderment of Baffin Island.
You'd experience outdoor adventure, arts, culture, festivals, fresh dining, history, and everything. You won't be able to stop planning a holiday in mind while reading about this island.
History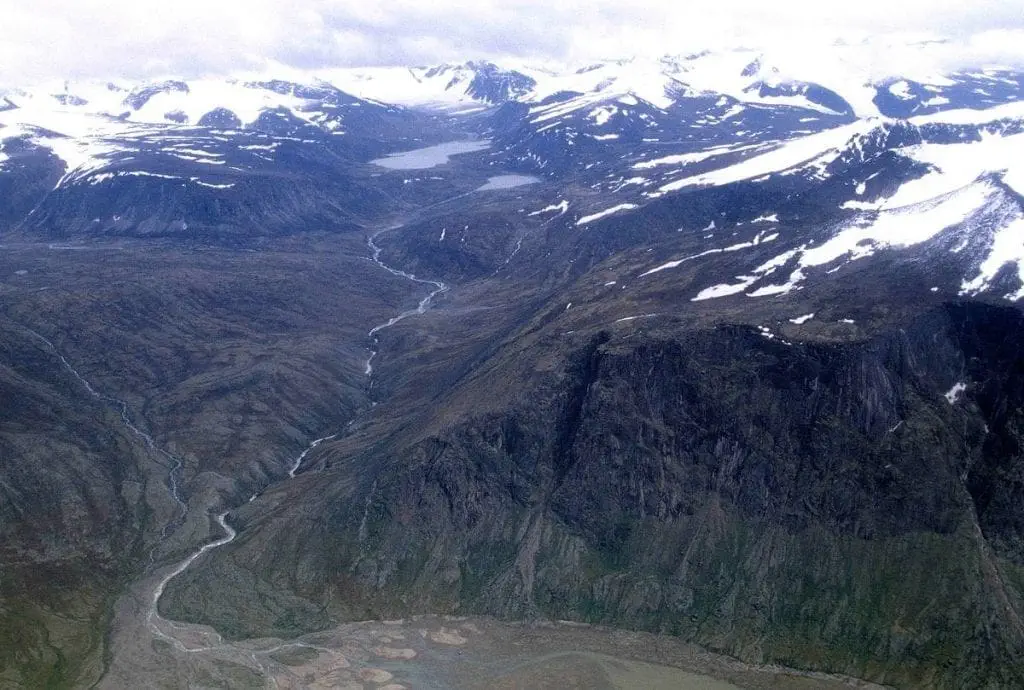 Though a secluded and less-discovered region, Baffin Island has been inhabited for over 3000 years. It is believed that the Pre-Dorset culture people established themselves in northern Baffin Island around 2000 BCE.
The settlers after them were named the people of Dorset Culture as the physical evidence of their culture was found near Cape Dorset.
In present-day Canada, William Baffin was the first European to discover Baffin Island. Hence, the name reflects. Located in the Canadian Territory of Nunavut, its highest settlement is in Iqaluit, with 7740.
Iqaluit – A City In Baffin Island
Located on the northern end of Frobisher Bay near Sylvia Grinnell River, the city of Iqaluit of Baffin Island is rich with traditional Inuit culture.
This dynamic city is a political, business, journalism, and transportation hub of Nunavut.
Iqaluit was formerly known as Frobisher Bay and today is a central attraction for many artists, musicians, and filmmakers. The arts and culture festival during spring and summertime brings artistic people here.
The meaning of Iqaluit is "Land of many Fish." This beautiful city enjoys the midnight sun in late June and July as the sun shines for 24 hours. During these months, you would see the magnificent twilight sky at midnight.
The city sky has surprises for you from October to April. That is when you are likely to see the Northern Lights.
See places to explore in Nunavut just here.
Activities and Wildlife
The direct ancestors of Inuit people, the Thule People, bred a revered type of dog that has been a region resident for 4000 years.
Today you can indulge in dog sled activities, cross-country skiing, canoeing, kayaking, kite skiing, tobogganing, river rafting, and boating. In short, you will easily find something interesting for you.
The summertime is for breathing the scenic beauty by hiking, fishing, camping, and even going for berry picking. Talking about wildlife, you will find large ravens all year round along with ptarmigans, snow buntings, seagulls, arctic hares, arctic foxes, and lemmings.
Caribou can be founded a bit farther. The seals can be seen from the town area when the sea ice breaks. Polar Bears are rare in this region, but you might get lucky.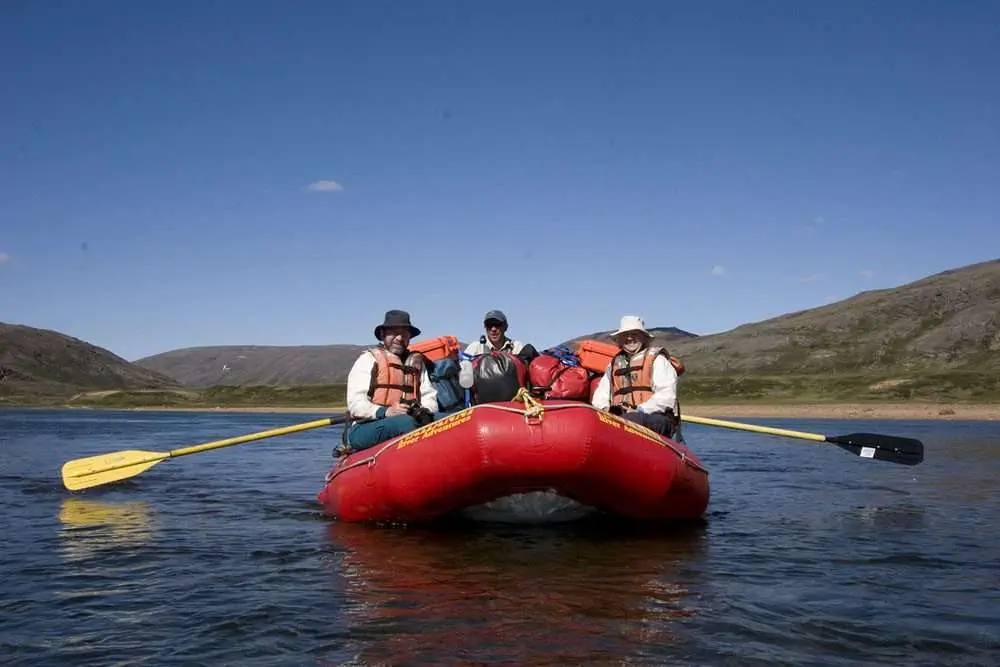 Arts and Culture
Iqaluit reflects a wonderful tradition of arts. There are several locations where you can purchase locally made carvings, prints, jewelry, finely sewn things, and clothing.
The Nunavut Arts and Crafts Association organizes an annual summer festival to showcase the work of Nunavut Artists.
The Unikkaarvik Visitor Centre exhibits cultural and wildlife displays. You can find tons of tourism and historical information.
They show Inuit movies, hold weekly events, and invite guest speakers. Something is happening each day.
The Nunatta Sunakkutaangit Museum is home to an exquisite collection of local Inuit artifacts found over time. The museum has two popular festivals that reflect the cultural activities and performing arts of the Nunavut.
One is the Toonik Tyme Festival, a spring festival wherein lots of traditional games, activities like Igloo building, dogsled races, snowmobile races, and musical performances occur.
The other is the Alianait Arts Festival in summer, where performing and visual artists work their magic.
Territorial parks like Qaummaarviit Territorial Historical Park, Sylvia Grinnell Territorial Park, Katannilik Territorial Park, and The Soper River are among the most preferred visiting locations.
Check out this amazing Baffin Island expedition video. It sure will give you chills.
National Parks 
Baffin Island is home to two National Parks.
1) Auyuittuq National Park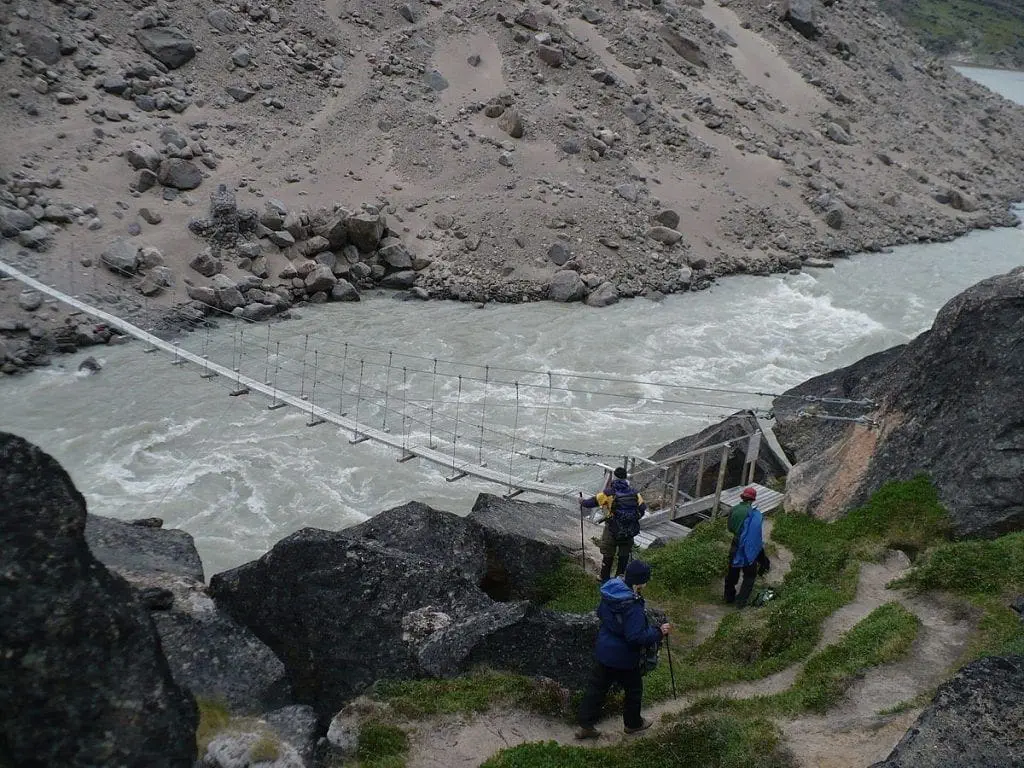 Located on the Cumberland Peninsula of Baffin Island, the name of this National Park means "The land that never melts."
This park was established in 1972 with the name of Baffin Island National Park and received its current name in 1976 due to its resemblance to its history.
This National Park homes the flowers like mountain avens, campion, papaver, and saxifrage, and shrubs like dwarf birch, heather, and willow.
This park has low vegetation, and as a result, wildlife is scarce. The park has sea on its three sides, resulting in exceptional marine life.
The species found in Auyuittuq National Park are lemmings, snowy owls, ermines, peregrine falcons, gyrfalcons, polar bears, narwhals, arctic foxes, snow geese, beluga whales, Canada geese, barren-ground caribou, and rough-legged hawks.
The activities at this park include backpacking through the well-known route, i.e., Akshayuk Pass which follows the Weasel and Owl rivers. There are also a few hiking routes. You can snowshoe or ski through the route.
2) Sirmilik National Park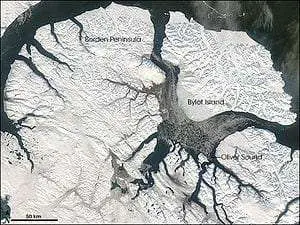 Among the most diverse areas of the Arctic, Sirmilik National Park attracts adventurers for wildlife viewing, skiing, climbing, hiking, sea kayaking, and visiting archaeological sites.
Here, you can paddle among the seals and floating ice and keep your eyes perched for viewing narwhal and beluga whales.
Sirmilik means "place of glaciers." As one of the Canadian Arctic Inuktitut speakers referred to the northwest passage of Baffin Island as Sirmilik, the region and the park were named so.
This park comprises three areas viz: Bylot Island, Oliver Sound, and Baffin Island's Borden Peninsula.
Apart from other activities, you're welcome here as day hikers to explore cultural sites and hoodoos. You can go on an Arctic Wildlife safari to the floe edge of Baffin Island. Bylot Island is for hiking among glaciers and hoodoos.
Bylot Island is a distinct migratory bird sanctuary. Sea kayaks and snowmobiles are always a way to make your adventure more fun and lively.
Places In and Around Baffin Island
Here is a well-curated list of places that you can explore when you are on Baffin Island.
1. Pond Inlet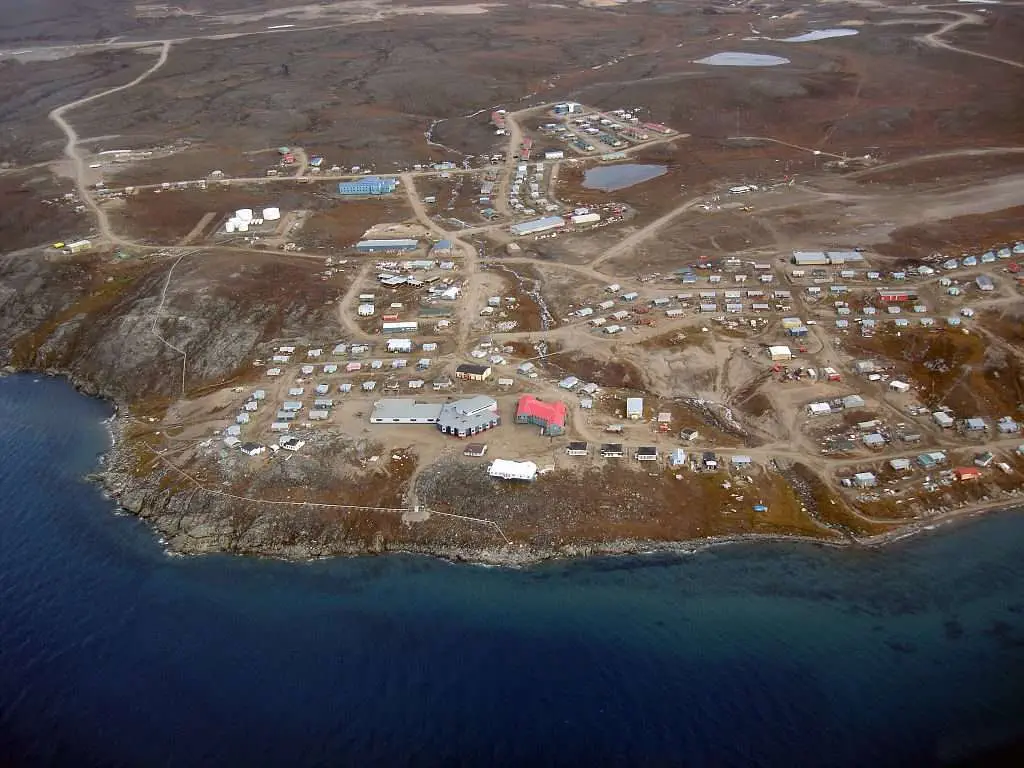 Also known as "Mittimatalik" concerning an unknown ancient person buried here. Pond Inlet, located on the northern tip of Baffin Island, is a traditional Inuit community.
The beautiful region overlooks the Eclipse Sound and the mountains of Bylot Island. Being near scenic fjords, glaciers, and icebergs, Pond Inlet is known for its large pods of narwhal.
Mittimatalik is home to a renowned theatre group known as Tununiq Arsarniit. There are many ice caves, geological hoodoos, and drifting icebergs on Pond Inlet.
The summers here are pretty relaxing, with 24 hours of sunshine from May to August. In the months of winter, there is no sunshine. The sky is full of starlight, moonlight, and Northern Lights.
The region is scattered with many archaeological sites of the Dorset and Thule people, which piques the interest of visitors. Here, you can explore ice caves and marvel at the hoodoos.
Lots of wildlife species reside here, including the magical unicorns of the sea. Cross Country skiing and igloo camping are among some fun activities.
To get a glimpse of the Inuit Culture, see this short video clip and enjoy!
2. Pangnirtung
An Inuit Hamlet on Baffin Island, Pangnirtung, is located on the coastal plain of Pangnirtung Fjord. The name means "place of bull caribou" and is also nicknamed Pang.
This place is the southern community gateway to Auyuittuq National Park, and journeying through its landscapes is rather thrilling as it was the backdrop for the opening scene of the James Bond thriller 'The Spy Who Loved Me.'
Here you can also visit the Uqqurmiut Centre to get astonished at the work of famous artists. You can shop for sculptures, tapestries, lithographs, and prints, and don't forget to get the famous 'Pang Hats.'
3. Arctic Bay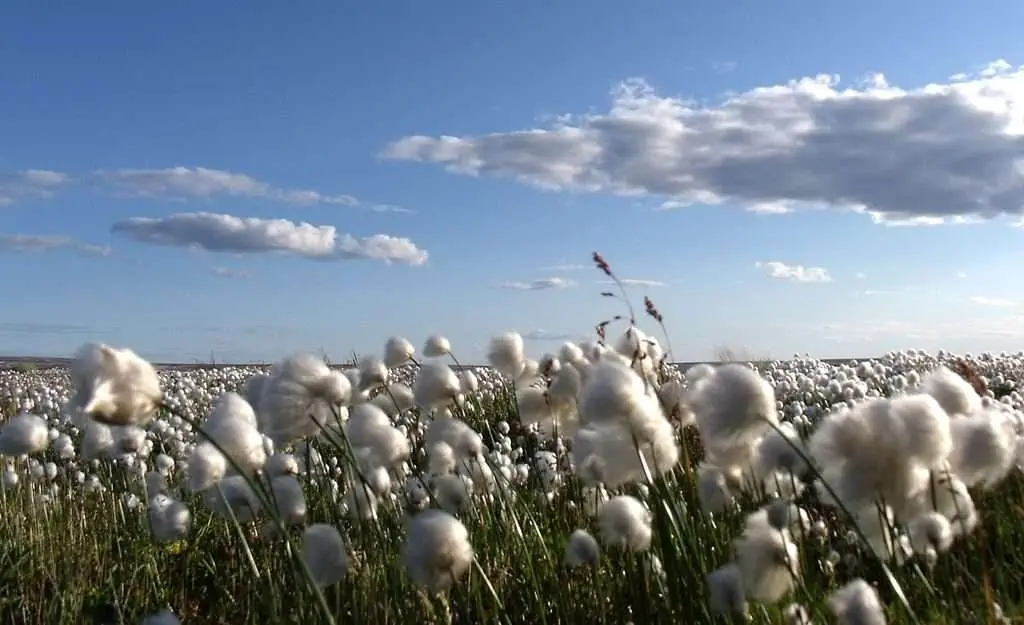 A traditional and vibrant community located in the northwest corner of Baffin Island, Arctic Bay, is a safe harbor hamlet.
It has been inhabited for 5000 years now by the people of the nomadic arctic. This site is also known as 'Ikpiarjuk,' meaning 'The Pocket.' This name refers to the fact that protective hills surround it on three sides.
At the time of the year, when seaways are open, tourists arrive on the High Arctic and Northwest Passage cruise ships.
People wander around the Arctic Bay, taking in its sights, sounds, and local cuisines. You can come across many local artists and acquire carvings and handicrafts.
There are tons of migratory high arctic seabirds found here. Among them are thick-billed murres, snow geese, ivory gulls, and Ross's gulls, who have their breeding grounds here in the vicinity.
Hiking, camping, and fishing are the most loved activities.
There are traditional Inuit games, community feasts, dances, and other fun happening here. Marine mammals like bowhead whales, seals, and occasionally polar bears are also sighted here.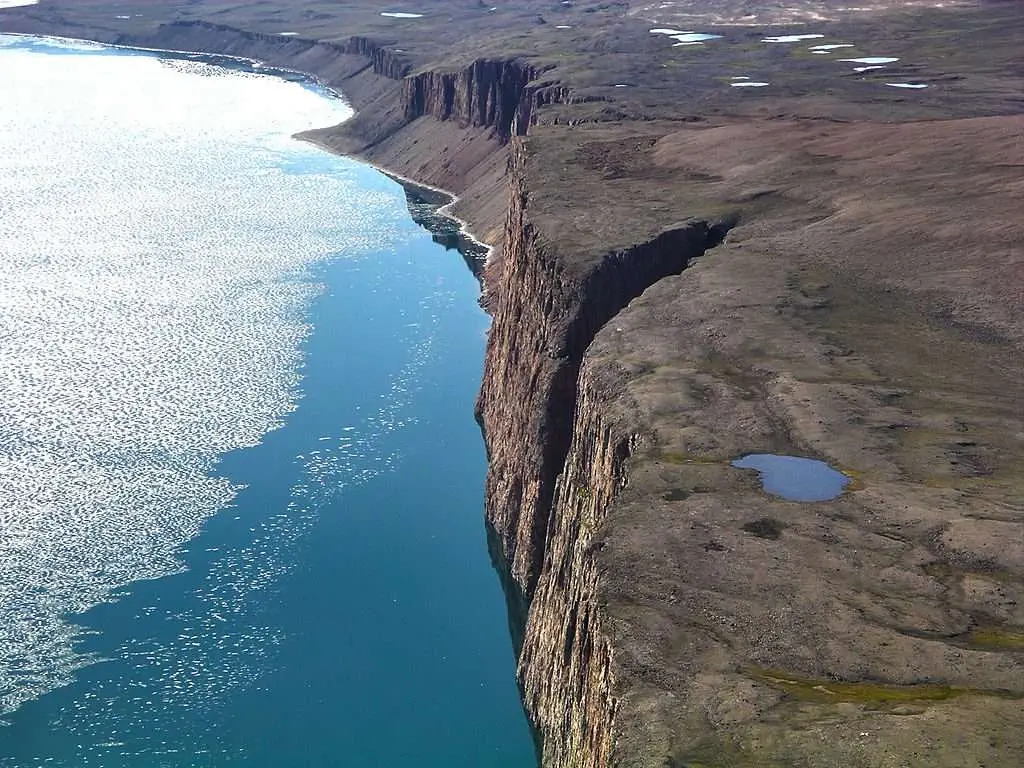 In arts, you can find high-quality marble cravings, ivory sculptures, fine crafts, and artwork made by Arctic Bay artists. You can come here at any time of the year and dip into their culture along with arts and crafts.
4. Clyde River
Located on the shore of Baffin Island Patricia Bay is an arm of Davis Strait, and Clyde River is an Inuit Hamlet.
Quluaq School serves the community of Clyde River, the Northern Stores, a community hall, an arena, a health center, an Anglican Church, and Clyde River Airport which has regular flights to Iqaluit and Pond Inlet.
Clyde River has another name, 'Kangiqtugaapik.' Rock and ice climbing enthusiasts are attracted to the mountains, glaciers, and icebergs. One of the very special and popular recreational activities here is exploring scenic landscapes by snowmobile during winter and ATV during summer.
There are seasonal activities like dog sledding and boating along with excursions to flow edge. Throughout the year, there are many community celebrations and feasts organized on special days and holidays. There are hunting activities in this region.
Hunters pursue narwhal in Patricia Bay in the fall, and October is for the annual polar bear hunt. There are many small games available for hunter's whole year.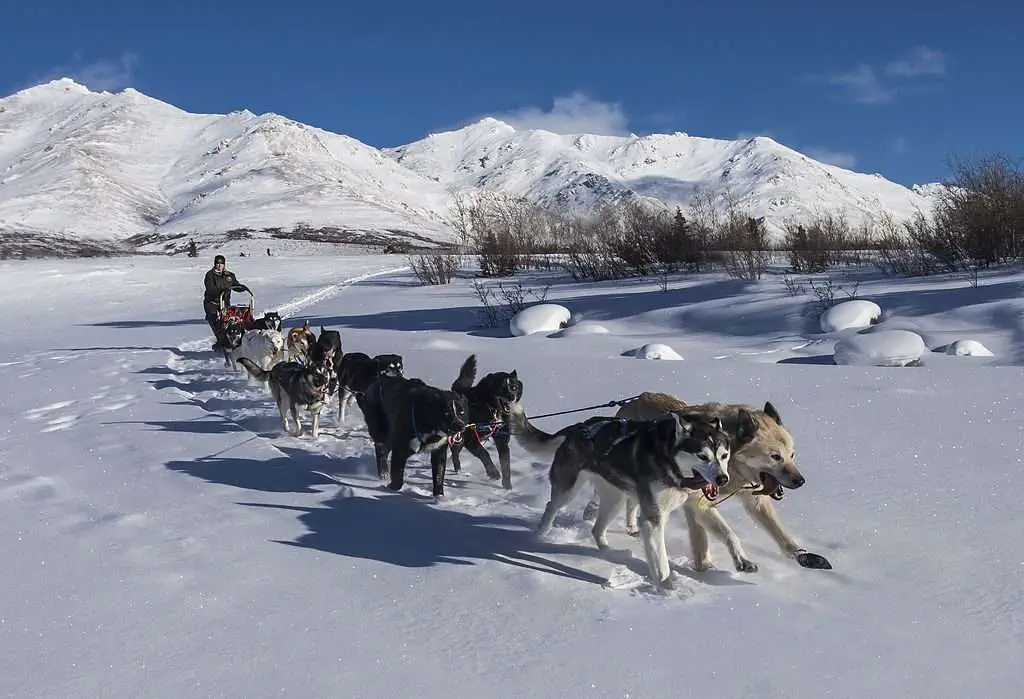 Kangiqtugaapik is considered the artistic center of the Inuit Community's whalebone carving. Stone sculptures are created here from distinctive light green stones found north of the Clyde River. You can have a great time here, along with the community people.
5. Katanillik Territorial Park
This territorial park is a surprisingly fertile arctic oasis in the middle of Southern Baffin Island. The boundaries of the park follow a series of rivers, lakes, and hills. The Soper Heritage River Valley and 120 Km of Itijjagiaq Trail are located inside the park.
The Soper River was designated as the Canadian Heritage River in 1992 for its cultural significance and natural beauty.
The river, along its course, drifts into many tributaries and streams flowing down the valley. Countless cascades are happening, which echo the meaning and theme of the park Katannilik 'the Place of Waterfalls.'
6. Penny Ice Cap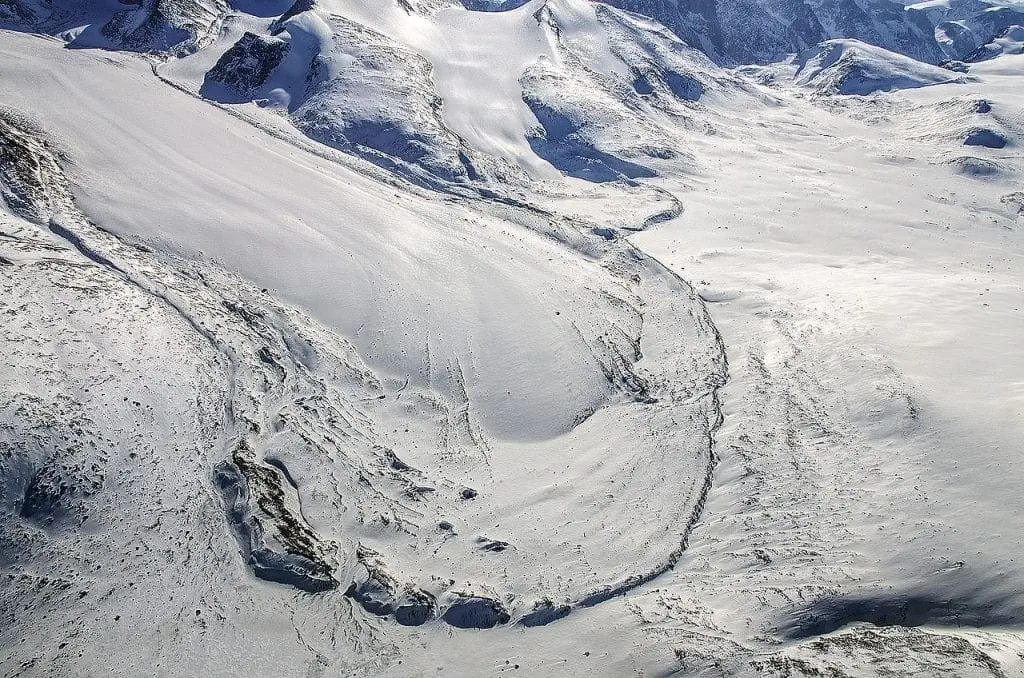 This beautiful ice cap of 6000-kilometer square is located in the Auyuittuq National Park of Baffin Island. This ice cap is the remnant of the last ice age.
It has been named after a whaling captain William Penny who pioneered over-wintering with Inuit locals to start whaling earlier in the season.
7. Dewey Soper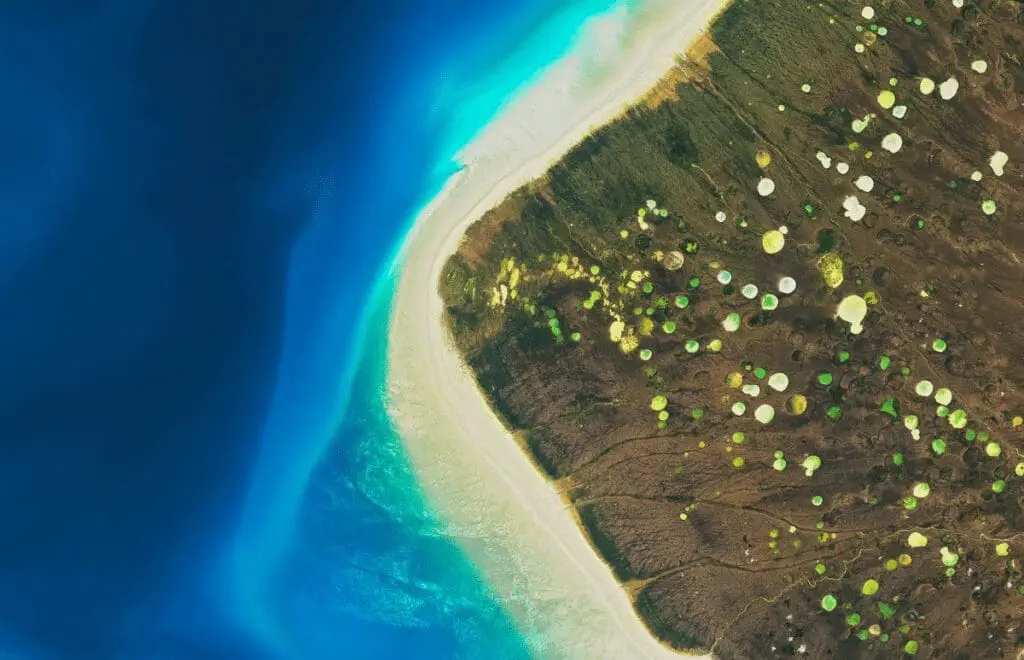 On the west coast of Baffin Island lies this beautiful Migratory Bird Sanctuary, Dewey Soper. This is a Ramsar-designated wetland and is of international importance. The sanctuary supports 30% of the breeding geese in Canada.
Up to 2 million birds flock to the region at the time of summer nesting. Wouldn't it be magical to visit the region during this time?
Wish to know more about Arctic Circle?
8. Kimmirut and Apex
Kimmirut is a community located on the shore of Hudson Strait on Baffin Island. This community is named Kimmirut for a distinct rocky outcrop known as 'the heel' to the locals. The landmark 'heel' stands 60 meters across the water.
This region is home to scrimshaw ivory, serpentine, soapstone, and marble carving gallery. The people here are very welcoming and live a traditional lifestyle.
Apex is another small community on Baffin Island. The trail of Apex is very beautiful and filled with wildflowers. The trail is perfect for hiking, walking, nature trips, and camping. You can visit.
There is also Apex Hill and Apex Beach. You can enjoy the wonders of this region, along with a little group.
Conclusion
Baffin Island has a never-ending list of places and spots to awestruck you. There are many other hamlets and communities which welcome tourists happily.
With such zealous people, you feel one of them. Whether bathing in the midnight sun or looking at the Northern Lights, Baffin Island is at least once a lifetime destination for everyone.