This post is a guide to New Brunswick Canada and includes some of the best things to do out there.
New Brunswick Canada is one of Canada's thirteen territories and provinces with natural wonders that sure surprises tourists every single time. The province shares its borders with Quebec to the Northern side, the Bay of Fundy to the Southeast, Nova Scotia to the east, the U.S. state of Maine to the west, and the Gulf of St. Lawrence to the Northeast. The Southern corner of the province, however, is connected to Nova Scotia.
The number of beautiful attractions and the friendly and welcoming nature of the people of New Brunswick Canada is one of the major reasons for the province's popularity. Read along to find a list of the best places to visit in New Brunswick. Looking for the best places to visit in New Brunswick? Read along!
What is New Brunswick Canada Famous For?
For starters, New Brunswick Canada is known for its hospitality. Whatever you decide to do in this province, be it attend events or programs, tour the tourist sites, or visit the attractions, you will always feel welcomed and invited.
The province has a very friendly atmosphere. Inhabitants of the province are known for their services and friendly nature. Along with that, the region has the world's highest tides, historical centers, dense forests, lakes, best whale-watching excursions, and much more.
This post will take you through everything New Brunswick Canada has to offer. But before that, how about brushing up on some facts about New Brunswick, Canada?
Interesting Facts About New Brunswick, Canada
The only officially bilingual province
New Brunswick Canada is the only Canadian province that is constitutionally bilingual; that is, the region has two official languages English and French.
The English settlers, descendants of Scottish and Irish, are the English-speaking majority.
Home to the highest tides
The Fundy National Park, located in New Brunswick Canada, has the highest tides in the world.
Home to the longest covered bridge
The Hartland Covered Bridge in New Brunswick Canada is a national historical site and the longest covered bridge globally. The bridge was built in 1901 and is 1282 feet long, spanning across Saint John River.
Now it's time to check out the list of amazing things to do in New Brunswick Canada.
Best Things To Do In New Brunswick Canada
You will find plenty of things to do in New Brunswick Canada, as the province is filled with family-friendly activities, gorgeous rivers, beautiful rural communities, local resources, and a considerate climate. Let us look the best places to visit in New Brunswick.
1. Hopewell Rocks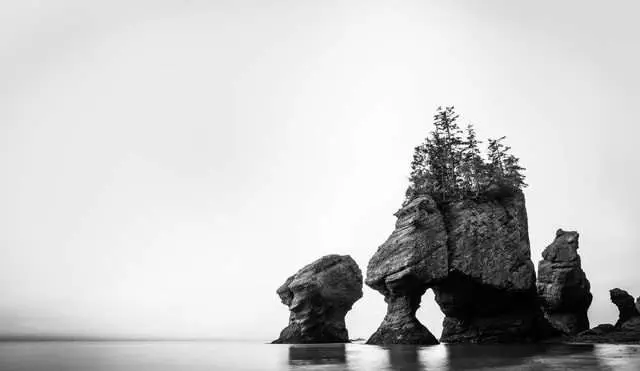 Address:
131 Discovery Road, Hopewell Cape, New Brunswick Canada
The Hopewell Rocks, aka the Flowerpot Rocks, is a popular tourism spot in Hopewell Cape. These are massive rock formations formed by the tidal erosion in The Hopewell Rocks Ocean Tidal Exploration Site.
What to see?
The rocks have quite a two-face thing going on, that is it appears different depending on the tides. They look like wooded islands during high tides, which can be looked at from different platforms connected by stairs.
And when the low tides are in, they take the massive-giant formation. They become deeply eroded sea stacks above a rocky beach, and you can walk among them through the ocean floor.
What else to do?
There is a visitor center that displays an explanation about the formation of these giant pillars. To answer your queries, there are park rangers available too.
And the best way to check these rocks out is to take on a guided kayak excursion and kayak among the rocks.
2. Fundy National Park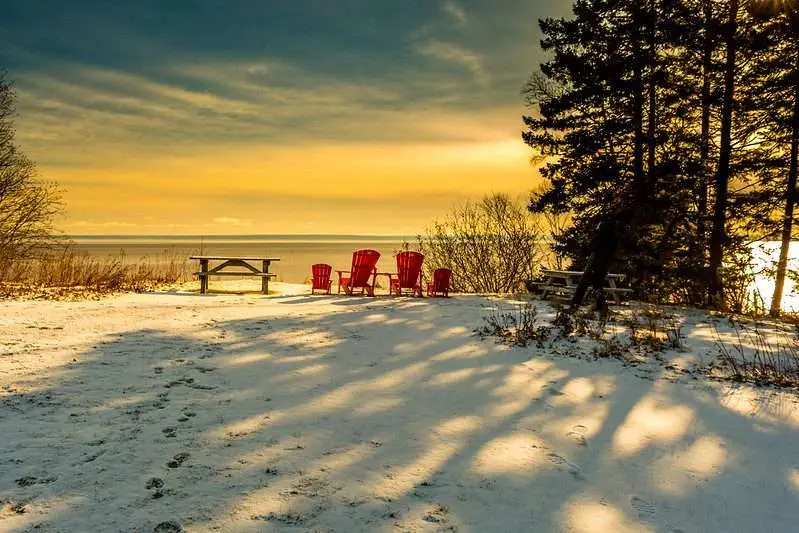 Address:
Alma, New Brunswick Canada
The Fundy National Park is one of the favorite sites of New Brunswick Canada. It is located near Alma's coastal community on the Bay of Fundy. It is the best getaway adventure destination.
What to see?
Fundy National Park has everything within its boundaries, from epic hikes, waterfalls, beautiful scenery, and coastal landscapes and wilderness. And the best part is it is an all-season destination, so whenever you visit, you will never miss out on the fun.
However, Canadians and tourists prefer the summer months like June, July, and August, as these months offer incredible viewing opportunities.
What to do?
The question should be what can't you do? There are so many things to do here that you will be thrilled by just hearing the options.
It has the perfect site for camping and with various available camping options. There are eight back-country campsites and four traditional campgrounds. You can pick whichever you like the best.
The next best thing to try here is Geocaching. It is the best way to explore the outdoor attractions and the hiking trails.
Tip:
To know more about what to do here, check out this article on Fundy National Park.
3. Whale Watching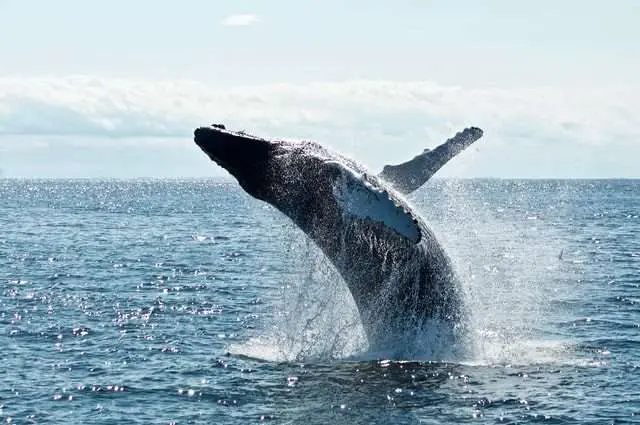 The majority of the tourist population visit New Brunswick Canada, for its whale watching excursions. It is one of the most exciting activities to do anywhere globally, and in New Brunswick Canada, it is quite popular too.
This is because the Bay of Fundy is home to as many as 12 species of whales during the summertime. And there are chances of not just spotting whales, but other attractive marine animals too.
What to do?
You can book a tour from St. Andrews, and it has three different companies offering exceptional whale watching experiences.
The whale watching season mainly runs from June to September, with August being the peak month. You will get a peek at different whales ranging from Minke and Finback whales, Humpback Whales to the Rare North Atlantic Right Whale.
4. Kingsbrae Garden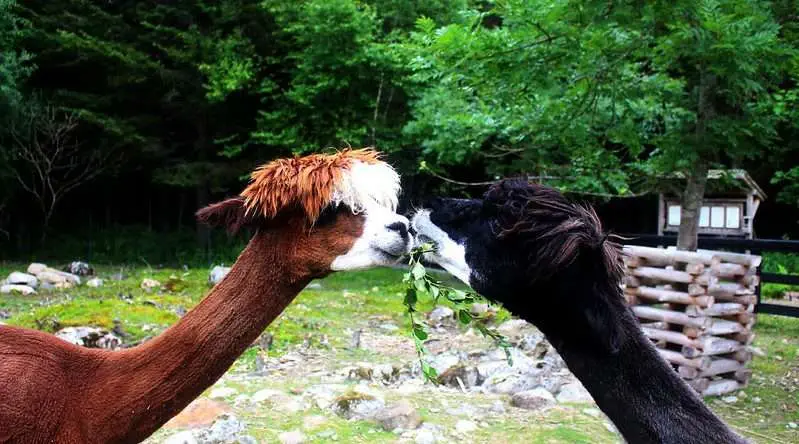 Address:
220 King Street, St. Andrews-by-the-Sea
Kingsbrae Garden is an award-winning masterpiece, with themed gardens, art studio & sculptures located in the elegant and historic town of St. Andrews-by-the-Sea.
It is a premier botanical-themed garden that grows over 50,000 perennials. These are grown over 27 acres of land, with both old and new gardening styles.
What to do?
You can stroll through the garden and appreciate the breathtakingly beautiful floral displays. Other than the charming displays, there is an apple orchard, woodland trails, ponds, and playhouses to enjoy.
There is a separate section for children to enjoy, which features a castle to climb and small playhouses. There are also contemporary sculptors placed throughout the Garden that you can look at. Visitors who enjoy art will definitely find these fascinating.
What else is there?
In addition to all these, there are also horticultural lessons that you can be a part of, where you will learn about garden designs, sustainable practices, and how gardens fit into the ecosystem.
To know more, check their official website.
5. Trip to Saint John
Saint John is an underrated city in New Brunswick Canada. This city is usually known for its business sectors and industrial settlement, but there is a lot more to this city than is known.
Saint John is a place waiting to be explored and will offer some of the most memorable experiences in life. From north to south, every corner of this city offers access to something wonderful.
What to do?
There are museums to visit, art galleries to check out, and historic streets. Over the years, Saint John has become one of the hippest ever, with artisan workshops, bistros, and microbrew pubs.
Here are a few never to miss sites:
Irving Nature Park, New Brunswick Museum, Saint John City Market, and Imperial Theatre. To know more, check out this article.
6. Kings Landing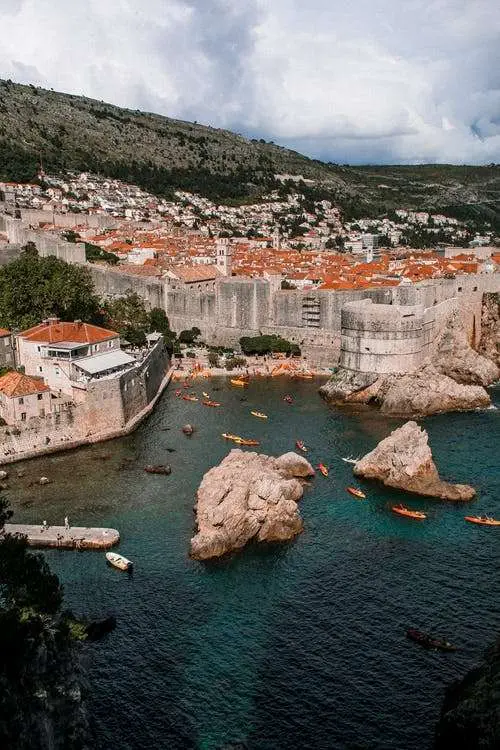 Address:
5804 Route 102, Prince William
Kings Landing is that place where you can go and discover the past in the present. Here, you can feel and live the life that was some 200 years ago.
This place is a mix of museums and historical village experiences, where the moment you step in, you will come alive with all the 19th-century things.
What to do?
You can start your journey into Kings Landing with the lively, interactive exhibits. It is the best thing to start with, considering it displays over 70,000 artifacts from the past. Next, you can hop on to the free workshops, where you get to learn 19th-century crafts and skills, including rope making, candle making, and embroidery.
On the other side, the is a country village with people occupied with their regular lives. You will also see costumed interpreters, who might invite you to join hands in different works.
There is also an onsite restaurant that offers both traditional and modern options.
Final Words
In this post, we have listed the top 6 things to do and see in New Brunswick Canada. But you must know that, once you visit the province you will find a plethora of things to do. Go ahead, explore all the great places to visit in New Brunswick.
If you are visiting for a few days, the above-mentioned activities and sites will keep you totally amazed and entertained. However, if you plan to stay longer, you can visit some major cities like Moncton, St. Andrews, or Fredericton, also the capital city of this provincial territory.
The province is not only filled with wonders and tourist attractions, but it is also a safe place to build a home. It has good government services, a moderately good employment rate, and education as well.
Moreover, major North American cities like Toronto, New York are easy to travel to from New Brunswick Canada. So, we can say that New Brunswick Canada offers a quality of life.
Well, that is all. Let us know your views on this article on Things to do in New Brunswick Canada. You can leave your feedback in the comment section.