The Kananaskis lodge is beautifully placed in Kananaskis Country, about one hour from Calgary. Enclosed by the Canadian Rockies, the lakes, glaciers, and various provincial parks, Kananaskis mountain lodge offers an excellent gateway for business and leisure travellers.
The modern resort is built keeping into count the different weather needs of the guests. Kananaskis Mountain Lodge is closest to Calgary, approximately one hour drive and 85km southeast of Banff through the Trans-Canada Highway.
1. History of Kananaskis Mountain Lodge
Winter Olympics with skiing events held at Nakiska Ski Area in 1988 opened the door to Kananaskis mountain lodge. It was built in 1986 to cater for the needs of Olympic guests.
2. Tales of Names- Dubiety Resolved
You have touched down at the right place if you are in a dilemma among names and are considering where to stay Kananaskis lodge, Pomeroy Kananaskis mountain lodge autograph collection, delta hotel Kananaskis village and delta lodge.
This landmark resort was built by Canadian Pacific hotels for Winter Olympics and was known as 'Delta lodge'.
In 2015, the extensive property was rebranded as 'Pomeroy Kananaskis mountain lodge' as Alberta-based Pomeroy Lodging refurbished it and turned it into a luxurious four-star conference and destination retreat.
Then the signature of Marriott's autograph collection was added to the hotel, a unique brand that affirms hotel brand popular amenities.
Consequently, the delta Kananaskis hotel, the Pomeroy Kananaskis mountain lodge autograph collection and Kananaskis lodge point to the same premise.
2.1) Defining "The Autograph Collection"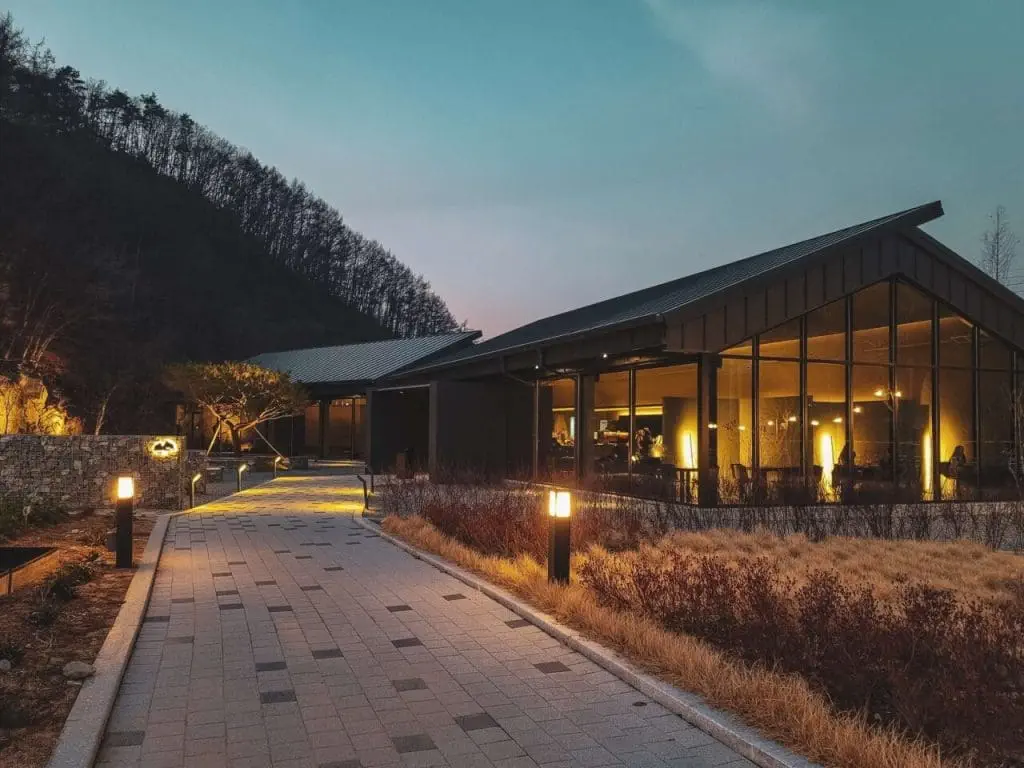 The Autograph collection is a group of luxury and upscale hotels, and it is under the Marriott International bracket.
Hence, the Pomeroy Kananaskis mountain lodge retained its personality and added access to global marketing channels and; a customer loyalty rewards program with the autograph collection.
3. The Pomeroy Kananaskis Mountain Lodge Autograph Collection-A Bird's Eye View
3.1) The Front Desk
Kananaskis Mountain Lodge concierge helps the guests with on-site activities, exploring the region, giving details of the shuttle service, booking the fancy meal at the restaurant and plush spa treatment.
At the customer service, a front desk map of the property is given so that customer gets accustomed to the estate.
3.2) The Rooms
Pomeroy Kananaskis mountain lodge autograph collection boasts 247 guests room, 70 suites including family rooms and 91 rooms in Mount Kidd Manor.
Guest room: two Queen beds
Guest room: 1 King bed
Deluxe Guest room :1 King bed
1 Bedroom Suite: 1 King bed
1 Bedroom Bi-level Loft room: 2 Queen beds in the loft
1 Bedroom Bi-level Loft room: Bed in loft 1 King
Family suite private king bedroom: two Queen beds
Executive Suite: 1 King
Hospitality Suite: One separate king bedroom, a living room
3.3) The Top Room Amenities
Rustic rooms with modern decor
Pillowtop mattresses to enjoy the picturesque views of the Rocky Mountains.
Complimentary Wi-Fi
Flat-screen TVs
Room service
Blackout Curtains
Housekeeping
Refrigerator
Cribs and rollaway permitted
3.4) The Restaurant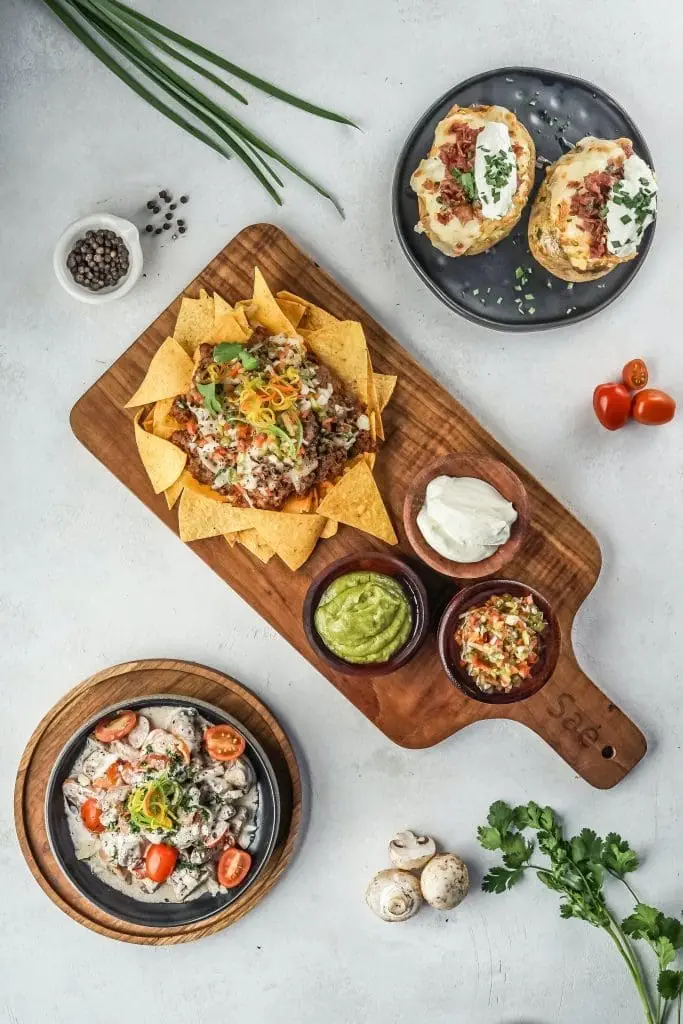 The Kananaskis mountain lodge autograph collection hosts an upmarket, on-site restaurant with a great ambience.
The five restaurants are:
1. Forte restaurant
If you wish to binge at any time of the day, Forte restaurant welcomes you with large windows giving a positive dining experience as the room fills with sunshine. For this, a restaurant reservation is a must.
For menu and reservation, click here.
2. Cedar room
Cedar room s mores freshly made by an expert chef with a seasonal menu and freshest local products like Canadian beef, fresh coastal seafood and humanely raised poultry will tantalise your taste buds.
For menu and online booking, click here.
3. Blacktail Bar
It is the best place to socialise and savour handcrafted cocktails and regional drinks.
For menu and online booking, click here.
4. Market Cafe
It's the one-step mall for all your breakfast, lunch and dinner snacks. You can find a fair list of toiletries, local products and unique gift items here.
5. Wood's Pub & Patio
A wooden log cabin with darts, video games and pool tables distinguish the outlet.  Locally crafted Pint with burgers and fries are enough to satiate hunger pangs after a long adventurous day.
For more information on Woody's Pub & Patio, Click here.
All restaurant reservations are available online and at the front desk.
In-room dining is available with a separate menu. Pomeroy Kananaskis mountain lodge autograph collection understands the young taste buds and offers room kids meals for their laid-back mornings.
3.5) More Property Amenities
Indoor pool with kids pools and high chairs.
Tennis
Horse riding
Bathrooms: Private
21 separate event spaces
22,000 sqft of function space
Skating rink with beautiful background
Indoor and outdoor hot tub
Babysitting
Children's Creative Centre & Games Room
A banquet
Conference hall
3.6) Parking at Kananaskis mountain lodge
The Pomeroy Kananaskis mountain lodge autograph collection offers on-site free parking with a daily capacity of 22 and paid valet's daily total of 37.
4. Kananaskis mountain lodge- Nordic Spa
The Pomeroy Kananaskis mountain lodge autograph collection is home to 50,000 square feet of indoor/outdoor space. The luxurious nordic spa resting in between the Canadian Rockies with a 360-degree view of mountain ranges and surrounding alpine forest is not only fun but relaxing in cold weather.
The nordic spa is a style of hydrotherapy adopted by Scandinavia for generations.
4.1) What is Hydrotherapy?
Is the water therapy having immense healing and restoring benefits.
It is done in sequential order.
4.2) Procedure of Hydrotherapy
Hydrotherapy starts with:
Soak yourself in hot water or sit in sauna rooms for 15 to 20 minutes.
Take a dip in warm water again for 15 to 20 minutes.
Shift to the cold water of 5 degrees to 10 degrees temperature for the time mentioned above.
Then rest beside the fireplace and enjoy the meal.
This is then repeated as per the convenience.
4.3) Facilities at Kananaskis Mountain Lodge Autograph Collection
Nordic Spa
Kananaskis Nordic spa offers the following nordic spa package:
Classical massages with the registered massage therapist.
The signature hydrotherapy sessions.
The first one is more expensive than the latter.
Please count on the given facilities :
1. Hot bathing equipment
Banyan and Barrel Saunas
Steam Cabins
Hot tub
Turkish Hammam Salt exfoliation Cabin
2. Two medium temperature warm pools
3. One excellent pool enough to entertain even in peak hours with a cold waterfall.
4. A water slide.
5. For indoor rest lounges with a fireplace, for outdoor unique heated hammocks or open areas to sit around the fire cauldrons.
Looking for exhilarating restoration of body, mind and soul, the Kananaskis Nordic Spa is the perfect address. Moreover, it's a perfect romantic couples getaway.
Note-' Marriott Bonvoy members have one-hour priority access to the spa, and it's beneficial in peak hours.'
4.4) Kids Activities – Kananaskis Mountain Lodge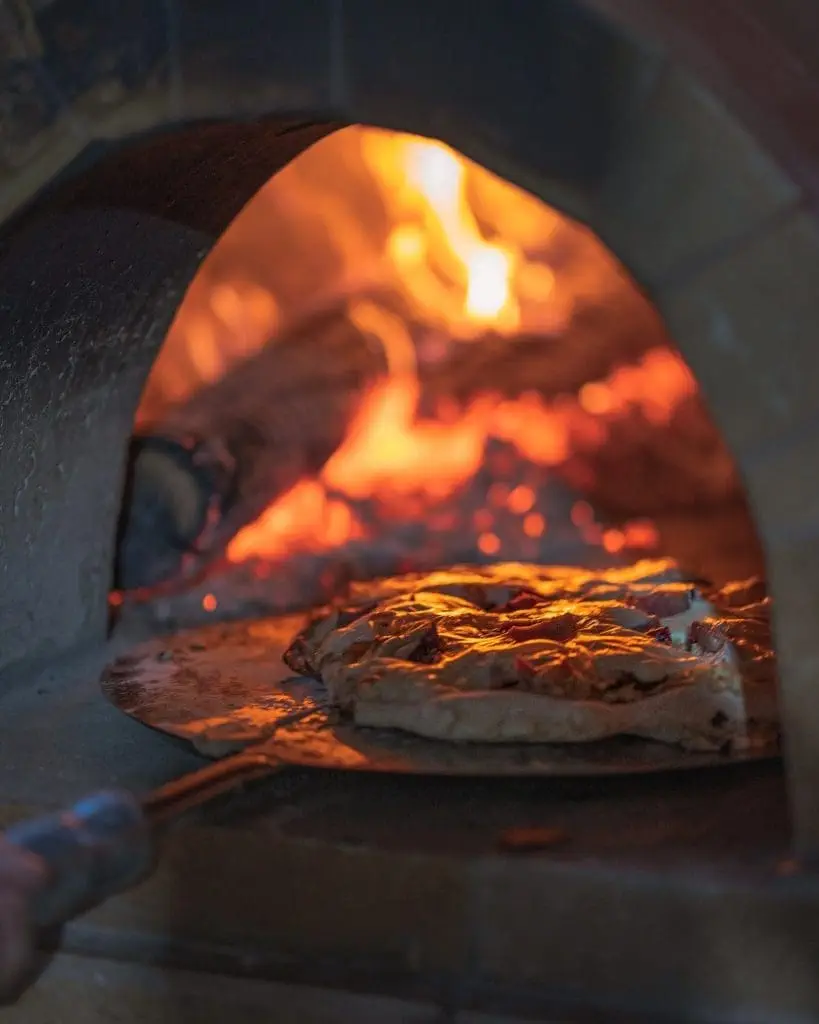 Let kids try their hand at baking pizza for themselves. From rolling the dough to garnishing, let them sprinkle their taste at the Forte restaurant, and the chef will help bake the pizza in front of little eyes. Seeing what's cooking is going to boost their hunger.
 Accompany kids to heat their marshmallows and place them between cookies for a quick munch before you start any adventure.
5. Recreational Activities around Pomeroy Kananaskis Mountain Lodge
5.1) Kananaskis Golf Course
Kananaskis Country Golf Course
This public 36-hole golf course is situated in Kananaskis country. It is one of the top courses in Canada.
Silvertip Golf course
This is one of the best golf courses in Kananaskis country. It has panoramic scenery and great food joint for a quick binge.
5.2) Ski Trail's
Nakiska Ski Area
Fortress Mountain Cat Skiing
5.3) Lakes
Upper and Lower Kananaskis Lakes
Rawson Lake
Barrier Lake
Quarry Lake
Spray Lake
Bow River Loop
Warspite Lake
WhiteFish-BowRiver-ElkFlats Loop
Rummel Lake
Mt. Lorette Pond
Chester Lake
Pickle Jar Lakes Trailhead
5.4) Water Falls
Troll falls
O'Shaughnessy Falls
Note-" Please make sure to take a map, follow official trails, make noises( clapping, shouting or singing as these will alert any wildlife near you) when you are exploring Kananaskis by foot and don't ignore any warnings, you might see."
Please click for more details on hikes and trails.
6. A Perfect Site for Business Conclave – Pomeroy Kananaskis Mountain Lodge Autograph Collection
Pomeroy Kananaskis mountain lodge autograph collection promises an unforgettable getaway with world-class amenities in Kananaskis, Alberta, Canada, delights with warm hospitality.
6.1) Why it is Perfect for Business Summit
If you are looking for a  perfect alliance between personnel and executive and the holistic development of both.
Creates a healthy work environment away from the traditional office boundaries.
Business seminar, Skill development, and training sessions at the height of 5000ft. will fill the new zest and zeal for work in your co-workers.
Signing new collaborations or discussing new business ventures at Kananaskis Lodge along with nearby outdoor activities and help you know your business partners well.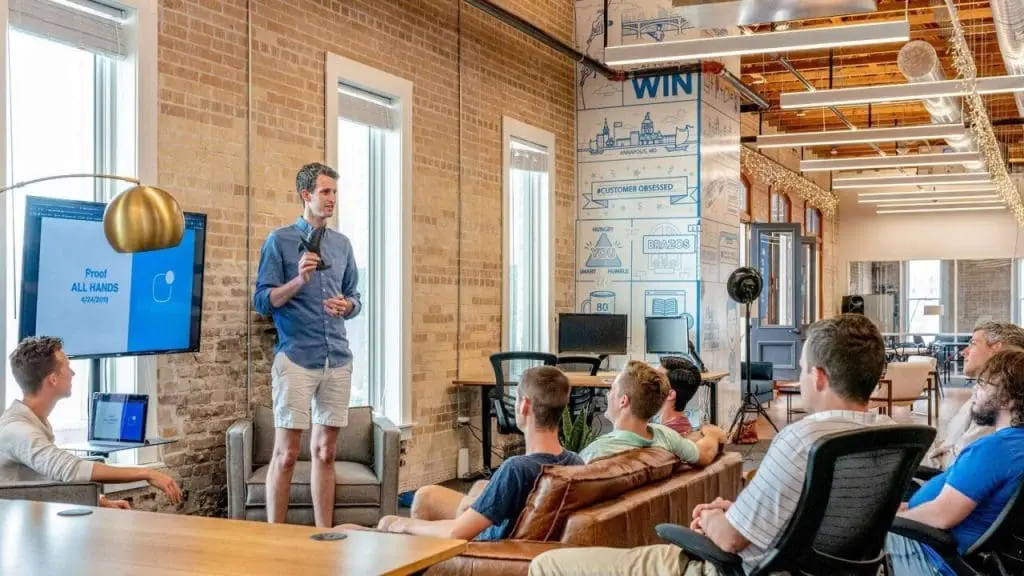 Step into an array of facilities happily supervised by the team at Kananaskis Mountain Lodge:
15 meeting rooms
26237 sqft of meeting space
16000 sqft of exhibit space
Largest meeting room to accommodate 650 people
Audio-Video Equipment
High-speed and wireless Internet access in the meeting room
The three-storeyed Pomeroy Kananaskis Mountain Lodge, Autograph Collection has four meeting rooms each on the first floor:
Olympic Ballroom Meeting Room
Golf Room Meeting Room
Mount Kidd Ballroom Meeting Room
Explorer Room Meeting Room
The onsite hotel staff meticulously converts all the above meeting rooms as:
Theatre
Classroom
Reception
Banquet
U-Shape Conference Halls
"Note-The seating capacity for each style varies in different meeting rooms."
The serene and gorgeous Kananaskis village and the on-site staff's continuous effort are helping the Pomeroy Kananaskis mountain lodge autograph collection guest experience move forward constructively.
7. Marriott Bonvoy Member Offers and Packages
Your Marriott Bonvoy American Express Card, Canada delights business transactions done and attracts points that can be encashed as:
Accommodation in any Marriott hotel
Night Credits
Room up-gradation
Late checkout
Payment Flexibility with Plan It
Emails before each stay to remind Marriott guests about their upcoming staycation and propose that they make changes without penalty.
8. Room Tips
Here are some more room tips for your stay at Kananaskis mountain lodge autograph collection:
Restaurants get busy, resulting in prolonged service; it is better to quick book your food.
Not the right property if you are going without any planning and reservations.
Blacktail restaurant and the Cedar room are conveniently located restaurants.
Avoid taking rooms near hotel entrances.
Definitely a great getaway, but avoid going in the new year if you fail to prebook.
9. Frequently Asked Questions
Q1. Is Kananaskis mountain lodge autograph collection pet friendly?
Two pets(Cats or Dogs) weighing 23kg with CAD$  40.00 per stay
Q2. Is there any minimum age required to access the Kananaskis mountain lodge?
The guest should be a minimum of 18 years of age.
Q3. Is there any fuel station?
Charging Stations for electric cars are installed on the premises.
Q4. Does the resort hotel own a water park?
Yes, but it remains busy during peak hours and runs on a first-come, first-serve basis.
Q5. Are children allowed at the Nordic spa?
Yes, but they should be accompanied by adults.
Q6. Are there any outdoor parking places?
Parking at Kananaskis Village Public Parking is about 2 KM away from the property and is quite a walk away.
Q7. Is Kananaskis mountain lodge autograph collection disable friendly?
No, it is not disabled-friendly; ramps for wheelchairs are not there.
Q8. Does wildlife like bears or cougars visit the Pomeroy Kananaskis mountain lodge autograph collection?
Bears and cougars can be seen nearby, but guests are safe as the surroundings are continuously monitored day and night.
Q9. What is the check-out and check-in time?
Check-in: 4 PM
Check -out: 11 AM
Do follow the link – What to take to ensure safety when travelling to Kananaskis Village?
For more information :
Contact: +1 403-591-7711
Address
1 Centennial Dr
Kananaskis Village
T0L 2H0
The Kananaskis lush green surroundings and the clean scent of gums and tarpon spread in the air with the fall of fresh snow are welcoming you. Add to it; that the Pomeroy Kananaskis mountain lodge autograph collection assures such a wonderful experience for the guests in the heart of the Kananaskis village that is conventional yet contemporary. Indeed, it is a luxury in the comfort of home.
So, plan your next trip to Kananaskis and Enjoy your stay to the fullest.