Imagine spending the entire day sightseeing, skiing on the snowy slopes of Whistler, and coming back home to warm, soothing water cascading down your back, unwinding all the fatigued knots in your body while tranquil music fills the background. Sounds fun, right?
"The world is a book and those who do not travel read only one page"

–Saint Augustine
The allure of wanderlust enchants us as our feet ache to touch the ground and feel the freezing snow on our skin. The cold swashes of winter stir awake the dimming want in us to leave all our burdens behind and explore the extremities of mother nature. Undoubtedly, Whistler village in Canada is one of the best destinations to spend an enchanting vacation with friends and family.
The best Whistler hotel deals may be found on a number of websites. Through these services, you can reserve lodging based on your preferences.
When looking for amazing hotels in Whistler, Canada, you don't need to go too far, for we have come up with a list of the best Whistler hotels with pleasant hot tubs that fit your pocket just right!
Facts About Whistler Blackcomb:
Know The Place
Famous for its skiing and snowboarding, Whistler, a resort municipality, is nestled in the bosom of the Coast Mountains of British Columbia, following a mere two hours ride from Vancouver.
Whistler is home to over 2 million travellers every year and offers a great variety of attractions, ranging from hill biking and hiking in the summer heat to skiing, ice skating, tobogganing, and snowshoeing in its wintry cool.
2 monumental peaks overseeing the elegant Alpine village at the base, 4 grand golf courses, restaurants and bars, high-end shopping malls, and especially the infamous Whistler mountain bike park, every bit of the place contributes towards making your stay here the most memorable ever.
Whistler Village
Whistler village is considered the most decked-up section of the Whistler Blackcomb Resort. The beautiful pedestrian-only town is scattered with plenty of entertainment opportunities. Two lifts are arranged to take you up the slopes when you like exploring.
Buzzing with life round the clock, the place brims with all-inclusive energy, which is contagious.
The 2 mountains, Whistler and Blackcomb, were separate ski areas that were officially merged in 1997, making it one of the largest ski resorts in the world. The Peak 2 Peak Gondola connecting the two summits is celebrated as the world's longest continuous lift system.
One can reserve tickets for touring Spectacular 360-degree views of Whistler Village, snowy peaks, bodies of water, glaciers, and forests from the Whistler Village Gondola, which connects Whistler and Blackcomb mountains.
The Pinnacle Hotel Whistler Village is one of Canada's top developers of upscale hotels, resorts, and commercial projects.
Two of Whistler's top restaurants can be found at the Pinnacle Hotel Whistler Village: Alta Bistro, which specializes in delectable local fare, and Quattro at Whistler, which will debut in late November 2020.
At walking distance of the village, The Pinnacle is at a superb location.
2010 Winter Olympics
As the host mountain resort of the 2010 Olympic and Paralympic Games in Vancouver, Whistler became the first community ever to be graced with the honour of the International Olympic Committee.
The Athletes village (the renowned alternative of the Whistler Olympic and Paralympic village) became the short-term residence for the Olympians, Coaches, and Officials.
Whistler offers a remarkable diversity of accommodations in all ranges to sustain your stay. Hotels can be found in suitable locations and offer 24/7 check-in and added facilities.
Here Are 10 Of The Best Hotels In Whistler That We Recommend:
1. Fairmont Chateau Whistler
The majestic Fairmont Chateau, stationed at the very base of Whistler Blackcomb mountain lifts, is a luxurious golf resort dotted with classic alpine designs and woodwork. The guest rooms feature mesmerizing views of the peaks and the ever-lively Whistler village.
The place provides attractive amenities comprising hot tubs to relax in, saunas, steam rooms, and exclusive ski-in/ ski-out access at the pedestal of Blackcomb mountains.
Similar to Fairmont Chateau Whistler, Summit Lodge Boutique Hotel visitors can store their bikes, snowboards, and skis for free.
Among the off-site activities that may be scheduled through the receptionist at Summit Lodge Boutique Hotel include dog sledding, snowshoeing, parasailing, and ziplining.
Other luxuries offered by the hotel include a heated pool with a base music system, a work desk in every room, plasma screen television sets, free Wi-Fi, and many more.
Guests are free to choose from their vivid dining options ranging from casual to fine dining in this 519-roomed lodge, famous for its AAA/CAA four diamond-rated banquet.
The attendants are at your beck and call right at the concierge desk, located in the main lobby, to assist you with your activities.
Considered as 'a hotel within a hotel', Fairmont Gold floors are positioned at the 7th, going heavenwards to the 12th of the hotel. Packed with a private reception and concierge, the Fairmont Gold lodges offer you the best view of the Blackcomb mountains, equipped with first-rate customer service, ready to ensure your needs are met.
Fairmont is your best bet to enjoy the serenity of nature in Whistler with your family. Book your room now.
Information
Accommodation: 519 luxurious guest rooms consisting of
Fairmont Gold-
Fairmont Gold room
Fairmont Gold junior suite
Fairmont Gold one-bed chamber suite
Fairmont Gold executive suite
Fairmont Gold two-bed chamber suite
Fairmont Gold penthouse suite
Guest chambers-
Deluxe view chamber
Deluxe slope side view chamber
Fairmont chamber
Suites-
Two-Bedroom Valley View Suite
Alpine Suites
Two-Bedroom Slopeside View Suite
One Bedroom Valley View Suite
Two-Bedroom Junior Suite
Junior Valley View Suite
One Bedroom Slopeside View Suite
Visit their website
Location: 4599 Chateau Blvd, Whistler, BC V8E 0Z5, Canada
2. Four Seasons Resort and Residence Whistler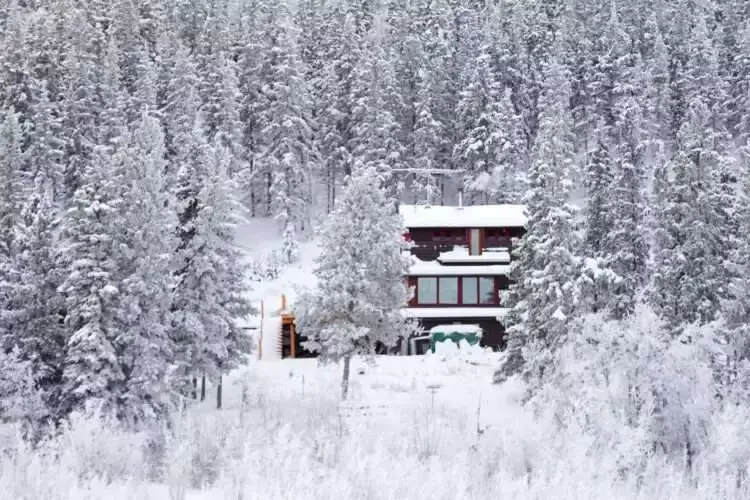 Located at the foot of the Blackcomb and Whistler mountains, Four Seasons resort and residence exhibit a beauteous lobby of grass and stone accompanied by the most pleasant staff willing to show you around.
This 273-roomed deluxe hotel offers an assortment of upscale services starting from personal fireplaces adorned in every guest room and specialized kitchen in some, balconies opening up to the grandeur of nature outside to avant-garde fitness facilities, a heated outdoor pool nuzzled in its picturesque surroundings, 3 spacious hot tubs and sauna and a shuttle bus service.
The cozy king-sized beds are a thumbs-up, equipped with free wifi, flat television screens, and high-end cosmetic products to compliment your bathing routine.
While an exceptional steakhouse and bar await you outside the lodge, it takes approximately 15 minutes to reach Whistler village from here.
Four Seasons Resort and Residence heartily welcomes you to its humble abode for a great winter getaway.
Information
Accommodation: 273 rooms consisting of
Guest chamber-
Mountain view
Two bedrooms interconnecting Deluxe Chamber
Deluxe
Superior
Suites-
The Blackcomb suite
The Summit suite
The Townhouse
The Alpine Suite
The Valley Suite
Two-bedroom Executive Suite
Deluxe Executive Suite
Executive Suite
And Private residences.
Visit their website
Location: 4591 Blackcomb Way, Whistler, BC V8E 0Y4, Canada
3. Hilton Whistler Resort and Spa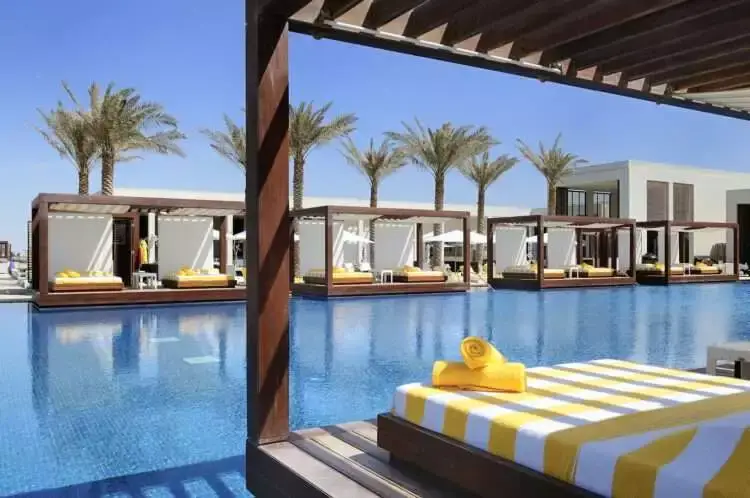 Tucked away in the heart of the Whistler village, Hilton Whistler Resort and Spa is a premium lodge minutes away from the Whistler and Blackcomb gondolas.
This hotel exclusively provides you with the best nighttime experience in the whole town, along with a relaxing heated pool, two hot tubs, and a personalized spa experience that adds to the tranquillity of nature.
An ensuite bathroom paired with a work desk, coffee and tea brewing facilities, and a 55" television set complete the services provided at the hotel rooms. Spending time in the seating area by the fireplace accounts for a calming experience.
Guests are welcome to enjoy and dine at the Cinnamon Bear Bar and Grille. The place is only a few steps away from the Blackcomb gondola.
To know more about Hilton Whistler Resort and Spa, click here.
Information
Accommodation: 287 chambers consisting of Rooms
Guest chambers-
The Hilton Room – 2 Double beds
The Hilton Superior room 2 – Double beds
The Hilton room – 1 king-size bed
The Hilton room – King bed with balcony
2 Queen beds
Suites-
The King studio – King bed with balcony
King Studio with Kitchenette
The Glacier 1 Suite- 1 King bed
Signature Spa room – 1 King bed with whirlpool
Premier Studio with Kitchen- 1 King bed
The Blackcomb 1 Bedroom Suite- 1 King bed
Visit their website
Location: 4050 Whistler Way, Whistler, BC V8E 1H9, Canada
4. Nita Lake Lodge
Starting from € 179 per night and having 77 luxury accommodations, Nita Lake Lodge is a must-visit when looking for a peaceful escapade.
The boutique hotel is located in the village of creekside, along the shores of the enchanting Nita lake. Famous for its oversized suits and exceptional amenities, Nita lodge offers a soothing organic spa experience and a breathtaking view of the countryside.
Adorned with an award-winning restaurant, Nita lodge is only 500m away from the foot of Whistler mountain and the marvellous creekside gondola. The lodge has a free shuttle service that takes you to Whistler village.
Pocket-friendly and unique, this hotel is one of the best options to stay while visiting Whistler.
Information
Accommodation: 77 chambers consisting of
Studio Suite
Studio lake view Suite
One-bedroom Suite
One-bedroom Lake View Suite
One-bedroom Nita Suite
Two-bedroom Suite
Two-bedroom Lake View Suite
Two-bedroom Nita Suite
Rainforest Suite
Glade Suite
Visit their website
Location: 2131 Lake Placid Rd, Whistler, BC V8E 0B2, Canada
5. Crystal Lodge Hotel
Featuring 158 lush accommodations, Crystal Lodge Hotel has reimagined its countenance to suit the perfect cozy feeling of its surroundings.
Whistler's Crystal Lodge Hotel has captured the essence of Whistler: a warm welcome, exceptional service, and a spirit as pure as the mountain air. This historic hotel in the heart of Whistler Village is where a long history of mountain memories begins.
With its large guestrooms, heated outdoor pool, hot tub, and ideal location, Crystal Lodge offer a contemporary homage to its illustrious past.
Crystal Lodge packages help provide remarkable Whistler Blackcomb moments and memories that last a lifetime, from family packages to multi-night savings.
A modern touch to compliment the nature outside, Crystal lodge hotel is steps away from the ski hill and only seconds apart from the lively shops, restaurants, and pubs.
The hotel is rightfully acclaimed as 'have it all.'
The penthouse offers a panoramic view of the natural beauty outside.
Hot tub facilities, a heated pool, ski/bike services, a taste of sparkling wine, and a warm welcome await your arrival at the Crystal.
Information
Accommodation: 158 chambers consisting of
Three-bedroom Penthouse
Three-bed chamber Suites
Two-bedroom Suite
One bedroom with Loft Suite
One-bedroom Queen Suite
One-bedroom King Suite
Loft Suite
Deluxe Queen Studio
Executive Suite and many more
Visit their website 
Location:4154 Village Green, Whistler, BC V8E 1H1, Canada
6. Adara Hotel
Very sleek, and now, the Adara Hotel has incorporated modernized furnishing and original artwork to enhance your 'holiday' experience.
This hotel, housing 41 rooms, have floating fireplaces and cozy warm beds to serve your needs.
They are committed to enhancing our sustainable practices on a constant basis, and Green Key rates us every year. It is situated in Whistler Village's center.
Adara Hotel utilizes non-toxic cleaning supplies that are environmentally-friendly.
With a Whistler Village address, the hotel is close to the lifts, first-rate restaurants, and some of the greatest nightlife and shopping in the Pacific Northwest.
However, there are a a number of in-hotel benefits that may make you hesitate to leave the premises.
Decked with convenient ski storage units, the place offers various ski rentals and is minutes away from some of Whistler's best restaurants and pubs.
Information
Accommodation: 41 rooms consisting of
Mountain view king with balcony
Village view king room
One king mountain suite with balcony And many more
Visit their website
Location: 4122 Village Green, Whistler, BC V8E 1G9, Canada
7. Summit Lodge And Boutique Hotel
Located at the heart of Whistler village, this boutique hotel has its hospitality turned up to 11 to take good care of all your needs.
Offering hot chocolate delights, snowshoe rentals, free wifi, a heated pool, hot tubs, and many more, Summit Lodge and Boutique are well known for their peerless Indonesian massage and in-house spa experience to prep you up for the day's toil.
This lodge-style hotel at the Whistler ski resort is a 10-minute walk from the Blackcomb Excalibur Gondola and a 5-minute walk from Downtown.
The relaxed, contemporary accommodations have balconies, pull-out sofas, fireplaces, cooking facilities with cooktops, and tea and coffee-making amenities. Flat-screen TVs and free Wi-Fi are also included. Suites include additional living and/or dining spaces.
Ski storage, lift shuttle service, and pet comforts like bowls and treats are all provided for free. Additionally, there is a chic sushi bar and a casual Pacific Northwest diner.
There is also a day sauna, a jacuzzi, and an outdoor swimming pool that is heated seasonally.
A popular favourite among the guests, the cordial staff of Summit Lodge and Boutique Hotel are always eager to welcome you to their home.
Information:
Accommodation: 81 chambers consisting of
Flagship Queen Deluxe studios
Executive Suites
One bed-chamber Suite
Visit their website
Location: 4359 Main St, Whistler, BC V8E 1B5, Canada
8. The Westin Resort and Spa, Whistler
The Westin resort welcomes you to the luxury of its hotel, overlooking the coast mountain in all its glory. The lodge offers a first-class valet parking system a few minutes from the Olympic Village.
Explore the rich flavours in their in-site restaurants, FireRock lounge, and Grill&vine.
The Whistler Golf Club and the gondolas for the ski slopes are both within walking distance of this upmarket all-suite hotel.
Cozy studios have kitchenettes, pull-out sofas, fireplaces, horizontal TVs, Wi-Fi (charge), and seating rooms with workstations and chairs. Some have balconies. Renovated split-level suites come with Jacuzzi tubs and views of the mountains, while polished one- and two-bedroom suites include independent living rooms.
Along with a health club, sauna, and indoor/outdoor pool with whirlpools, there's also a stylish, contemporary restaurant and a bar with a campfire. Additional features include a children's club, ski gear rentals, and a business centre with 21 conference rooms.
Other amenities include a free and fast wifi connection, a WestinWorkout fitness studio, an ensuite fireplace, a kitchenette, and a balcony to enjoy the lush view outside.
The Westin Resort and Spa is one of the best Whistler choices for a relaxing stay beside the Whistler Gondola.
Information
Accommodation: 115 chambers consisting of
Studio Suites
Bi-level Lofts
One-bedroom Suites
Two-bedroom Suites
Penthouse Suite
Visit their website 
Location: 4090 Whistler Way, Whistler, BC V8E 1J3, Canada
9. Whistler Village Inn And Suites
Shops, restaurants, pubs, and the Whistler gondolas will be at your fingertip if you decide to spend your holidays in the Whistler Village Inn and Suites.
The lodge offers a great variety of options to choose from while deciding upon a room that perfectly fits your needs.
Only steps away from the Championship Golf Course, the hotel offers ski and bike storage facilities, new smart tv sets, modern furnishings, beautiful bed linens, and draperies.
Keeping your safety their utmost priority, Whistler Village Inn + Suites rooms are available round the clock.
Information
Accommodation: 86 chambers consisting of
Standard Chambers
Studio Suites
Queen Loft
Superior Loft
One-bedroom
Visit their website
Location: 4429 Sundial Pl, Whistler, BC V8E 1G8, Canada
10. Pinnacle Hotel, Whistler
One of the best hotels in Whistler to ramp up your Whistler Blackcomb experience, Pinnacle Hotel is an oasis of peace amid chaos.
Well-equipped with smart TVs, refrigerators, air conditioning, and free wifi, the lodge is a popular destination among travellers from all across the globe.
A 24/7 Concierge service to assist you with your activities, a heated pool, and many more amenities make this a great selection.
The hotel is a mere 0.3kms from the James Stewart Sculpture Gallery and 0.7kms from the Ski Esprit.
Try the landmark savoury lobster dish from one of the restaurants nearby, such as Rim Rock Cafe & Oyster Bar, Araxi Restaurant and Oyster Bar, and The Wildflower.
To know more about popular mouthwatering Canadian foods. Click here
Information
Accommodations: 84 chambers consisting of
Deluxe Studio with Queen Bed and Sofa Bed
Deluxe Studio with Two Queen Beds
Premium Studio with Queen and Sofa Bed
Premium Studio with Two Queens
Standard Studio with Queen Bed
Accessible Studio with Queen Bed
Visit their website
Location: 4319 Main St, Whistler, BC V0N 1B4, Canada
While we work hard, we often tend to overlook our mental and emotional needs. Holidays are a great way to rejuvenate a tired body and soul.
Not only do they make us more productive and a healthier and fitter version of ourselves, but vacations are also a great way to reduce stress and to feel happier from within; we should always remember that "a sound body leads to a sound mind."
Adult life is difficult, no doubt about it, and often we get so engrossed in our work schedule that we nearly forget to spend time with our families. Vacations are a great way to cope with all of the mental burdens we carry around.
Spending quality time with our loved ones also presents us with the opportunity to appreciate the people around us.
Studies have shown that people who take time off their jobs have better motivation to achieve their goals than those who let their workload weigh them down. Focusing only on the monetary aspect of life can be tiresome and weary. Vacations are hands down, the best stress buster. In addition, those who go out more often tend to live healthier lives in general.
If you are looking for a winter getaway, we have listed some of the best Whistler hotels you should consider.
Check out our 10 Best Travel Destinations in Canada for more.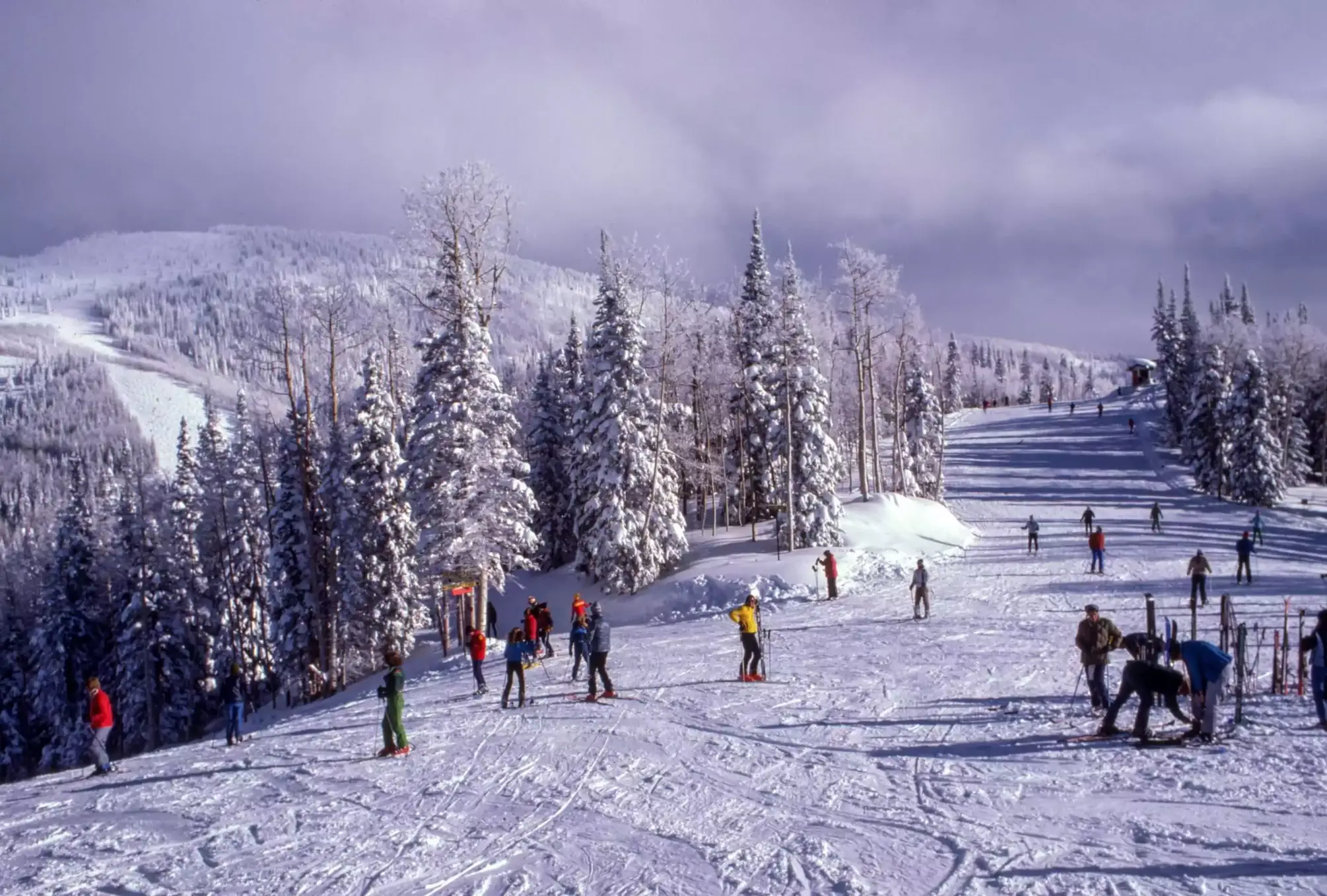 Favourite FAQs
What are the best hotels near Whistler Blackcomb?
Crystal Lodge Hotel, Sundial Hotel, and Blackcomb Lodge are among the best hotels near Whistler Blackcomb.
What are the best resorts in Whistler?
Four Seasons Resort and Residences Whistler, Pan Pacific Whistler Mountainside, and Nita Lake Lodge are the best resorts in Whistler.
Which hotels in Whistler have nice views?
Travellers in Whistler raved about the hotel views at Sundial Hotel, Pan Pacific Whistler Village Centre, and Pan Pacific Whistler Mountainside.
What are the best cheap hotels in Whistler?
The best cheap hotels in Whistler include Crystal Lodge Hotel, Legends, and Blackcomb Springs Suites by CLIQUE.
Did we miss a spot you'd like us to explore? Do tell us in the comments below.
Bon voyage!
As an Amazon Associate, Icy Canada earns from qualifying purchases.