The Gretzky name is
instantly
recognizable to ice hockey buffs everywhere. It is a name associated with the NHL's most excellent Ice Hockey Player of all time.
Wayne Gretzky held over 61 NHL records at the time of his retirement, earning him the title of 'The Great One.'
Most proud Ice Hockey fans know everything there is to know about Wayne Gretzky. But there is another member of the Gretzky family tree that deserves as much recognition.
He worked hard for his career and bravely battled Parkinson's late in his life. He was a national spokesman for a very noble cause. He was a wonderful father to his four children: Kim, Keith, Glen and Brent.
So keep reading to learn everything you need to know about '
Walter Gretzky: the man behind a legend.
' 
Who Was Walter Gretzky?
Walter Gretzky was the father of the Canadian ice hockey player
Wayne Gretzky
. Walter
was a key player in Wayne's success. The athlete credits his 'hockey dad' with pioneering several of the hockey drills.
His father also developed coaching techniques that would later become industry standards.
Walter's coaching style
was dubbed
'smart hockey' by his son. Gretzky urged his son to work smart, not hard. Wayne often recalls his father's advice.
He asked Wayne to predict where the puck and players would go. He would also focus on where they already were to intercept them
properly
. This blend of psychology and strategy lead to Wayne's
massively
successful career.
Gretzky pioneered ingenious strategies and playing techniques. But he remains largely unknown amongst the ice hockey community.
Most fans still only know him as the father of the celebrated player, Wayne Gretzky. This is a
frankly
diminishing view of Walter's extraordinary contributions to the sport.
His son Wayne often tells the press the story of when he first met the Russian team. The Russian team's hockey drills were world-famous at the time.
But when he saw the team in action, he scoffed. His father had been teaching him those drills since he was
just
three years old!
Today he is best known for his contributions to minor Canadian hockey leagues. He is also known for his dedication to helping many local and national charities.
Life Story
Here is the life story of Gretzky.
Family Life
Gretzky was born on the eighth of October, 1938, on his parent's cucumber farm in Canning, Ontario. It was in this quaint little town that Walter met his future wife, aged just 18.
Phyllis Hockin was only 15 years old at the time Walter met her at the town's hot dog roast. By 1960 they were married, and almost one year later, they would have their first son – the talented Wayne Gretzky.
Wayne also had other siblings; Kim, Keith, Glen, and Brent.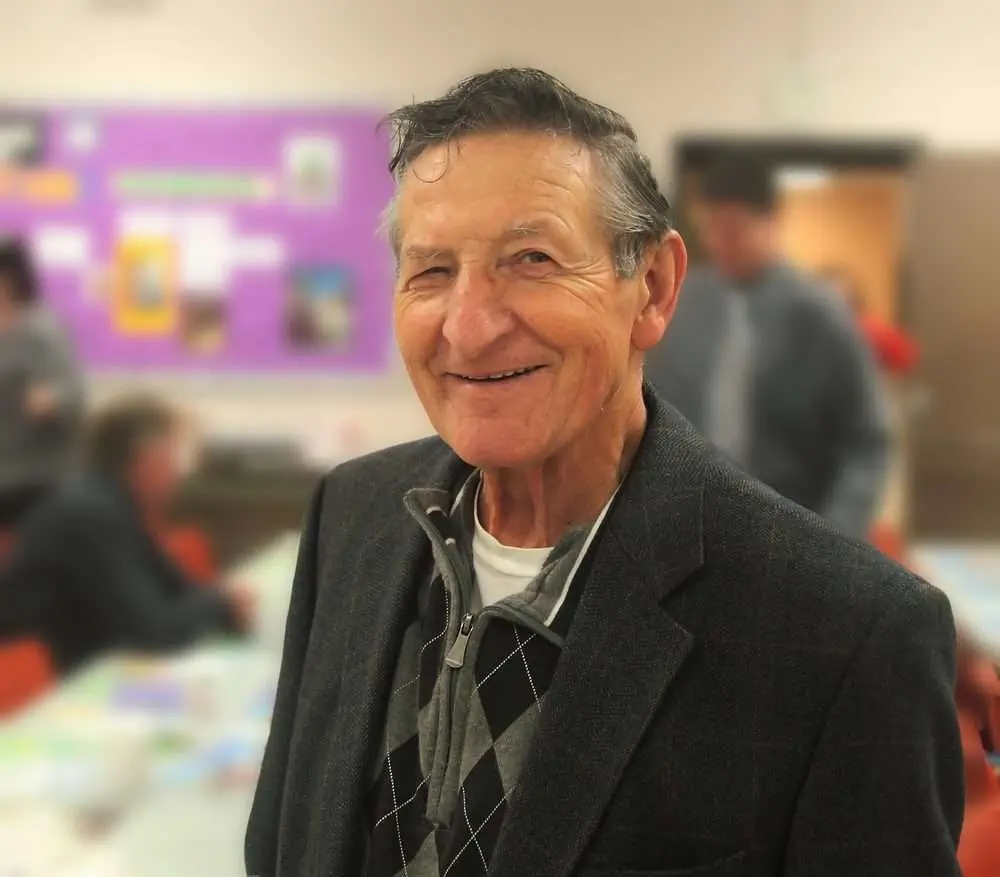 The Gretzky family moved to Brantford when Wayne was born. They moved out seven months after Wayne was born. Walter always had high hopes for his son's ice hockey prospects.
He reportedly chose the house because the yard was flat enough to be able to make an ice rink every winter! Wayne's career
was mapped
out for him
reasonably
early on, it seems.
The couple would later have four children, Kim, Keith Glen, and Brent. They had the daughter Kim, and she later had those three brothers.
Career And Sports 
Walter Gretzky
was said
to have been an excellent athlete in his high school days. He set school records in the running, pole vault, and long jump.
However, his peers
 report he was even better at the game of hockey. He was a talented scorer during his time playing for the Junior Woodstock Warriors. It was a B-Level league team.
He was working his way up to try out for the
National Hockey League.
This is the same professional league his son would later go on to play hockey for. Many believed he was talented enough to play hockey for the NHL. But his size was an unfortunate obstacle in Gretzky's career.
A 5-foot-9 inch, 140 lbs athlete
simply
didn't seem promising enough for a major ice hockey league! He tried out for a great team at the Junior A level. But alas, he came down with chickenpox at the last moment, so he lost even more weight.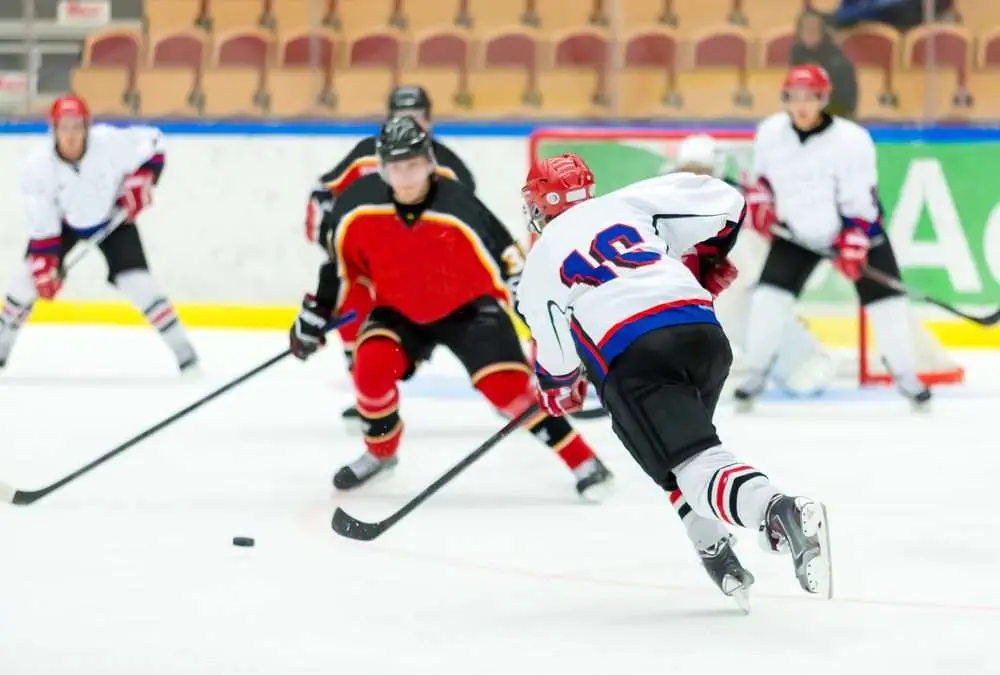 He scored as many goals in the tryout game as his fellow contestants. But he was still judged to be too small for the NHL. He did,
however
, return to play hockey with the Woodstock team.
Perhaps
it was his experience with the NHL and B League teams that allowed him to be such a phenomenal coach to his eldest son
. Either way, the story of a man having his dreams fulfilled by his son is
genuinely
heartwarming.
Later in 1978, his son Wayne was picked up by the Edmonton Oilers. Edmonton Oilers is a big-time professional ice hockey league. They compete in the National Hockey League.
Walter's son brought great fortune for the Edmonton Oilers the year he entered. Later, he led the Edmonton Oilers to four Stanley Cups! It was probably because of his father's genes and training!
Walter Gretzky's Near-Death Experience
Regrettably, this tale isn't all sunshine and rainbows. He suffered two significant injuries, which changed the course of his life forever. He couldn't play hockey after his injuries.
Walter suffered his first injury when he was working for a telephone company. The company
was named
'Bell Canada' ( a company he worked at for 34 years, retiring in 1991).
The work-related injury occurred in 1961 when he was
merely
23 years of age. The tragedy left him in a coma and resulted in deafness in his right ear.
The second scrape with death was even more agonizing. It happened
just
five days after his 53rd birthday in 1991. Gretzky suffered a
nearly
fatal brain aneurysm, which destroyed his short-term memory
permanently
.
In his book, Walter recounts his recovery from his brain aneurysm. He mentions that the only language he could speak was Ukrainian!
Toward the end of his life, Walter spent his time helping charities and fundraisers. He also coached at his summer youth hockey camp in California.
Some speculate that his near-death experience led him to be more charitable. But in reality, he was generous and kind-hearted long before his tragic ordeal.
Walter had been working for the
CNIB
(
formerly
the Canadian National Institute for the Blind) for a significant amount of time
. Wayne Gretzky's entire family is now associated with the CNIB in some way or another.
Walter Gretzky's support of the CNIB started when Walter's son, Wayne Gretzky, was 19 years old. One day, two blind boys started talking to Wayne, and one recognized him
just
by his voice!
Wayne was compassionate by nature. He asked his father to set up a golf tournament to raise cash for the CNIB.
These tournaments soon gained fame and attracted many notable NHL players and celebrities. Notable names were Brendan Shanahan and the Toronto Maple Leaf's names.
Other names include John Candy, Rob Lowe, Teri Garr, Alan Thicke, Jamie Farr, Bob Woods, Kevin Smith, and David Foster
.
All the money from these events went to charity centers all over Canada. They helped
visually
impaired students collect funds and scholarships. It allows the students to improve their prospects for the future.
At the first tournament alone, Walter had raised enough money to award three scholarships
. Later, he started awarding a whopping 15 scholarships
annually
.
After eleven years of these tournaments, he had raised over three million dollars for underprivileged students across Canada
!
Gretzky also held the SCORE program (Summer Computer Orientation Recreational Education). SCORE helps blind students learn computer skills.
It gives them access to computer programs and internet applications. In the long run, it helps them find jobs. So far, SCORE has provided over 500 career opportunities for
visually
impaired students. Gretzky's contributions have been integral to the program's success.
Other Achievements
Walter Gretzky
was named
to the Order of Canada on 28 December 2007. It is the second-highest honor for merit in the system of orders, decorations, and medals of Canada.
He was awarded this esteemed order for his contributions to minor hockey in Canada. It was also addressed to his generosity toward countless local and national charities.
He also had the chance to carry the Olympic Torch during the 2010 Olympic Relay, hours before the Opening Ceremonies in Vancouver, British Columbia.
The moment
was made
exceptionally
beautiful by his son, Wayne Gretzky, lighting the Olympic Flame
.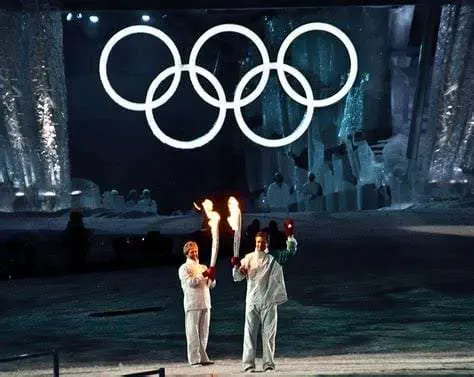 Gretzky's hometown, Brantford, Ontario, honored him by opening Walter Gretzky Elementary School in 2012
. That was the year when he got diagnosed with Parkinson's.
Gretzky bravely battled Parkinson's since then. He was a national spokesman for the Heart and Stroke Foundation of Canada.
The Heart and Stroke Foundation of Canada advocates for people who have suffered heart disease and stroke. The Heart and Stroke Foundation also encourages research funding and education in this area.
Walter was the national spokesman for this noble cause. That says a lot about how much he cared about helping people. 
The latter recounts his journey from early on to the Stanley Cup playoffs. The books have stories recounting how he recognized Wayne's prodigious talents. He narrates how he shaped him into the best scorer in ice hockey history.
Death at 82 
Gretzky had bravely battled Parkinson's since 2012. On 4th March 2021, the disheartening news reached the world: Walter Gretzky dies at 82. Gretzky had suffered from a hip injury three weeks prior to his death.
His family and friends paid their respects at his funeral at St. Mark's Anglican Church in Brantford.
Lessons to be Learned
Walter bravely battled Parkinson throughout his life. But that didn't stop him from being an excellent role model for his son.
Wayne Gretzky
is known
for his profound sporting and lifestyle advice. He served the cause of heart patients by being a national spokesman.
His quote ' you miss 100 percent of the shots you don't take' is a mantra repeated by people all around the world. But a lesser-known fact is that Walter Gretzky also has several nuggets of wisdom to share.
Walter tried out for the NHL and failed due to factors outside his control. An average person would have given up and resented the universe for crushing their hopes.
But he didn't let all that experience go to waste. He continued to refine his skills. When his son Wayne was born, he turned him into the greatest ice hockey player the world has ever known!
His hand in Wayne's career is why he became the assistant coach for the University of Pittsburgh.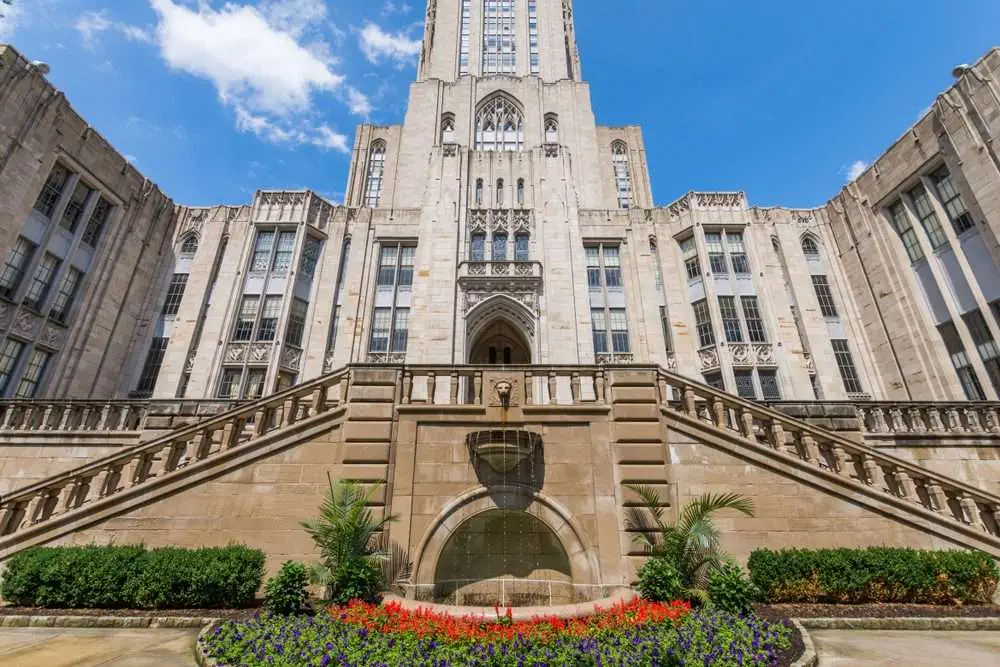 Looking at Gretzky's story, we can see that helping others is the best thing you can do for yourself! He bravely battled Parkinson in his life.
When Wayne was born, he was a good dad and an amazing trainer. He was an ideal father to his four kids; Kim, Keith, Glen, and Brent. Yet, he never gave up the spirit of charity.
Walter's bouts of charity work after his near-fatal injury are inspiring. Ensuring someone else's welfare will assist in your healing –
physically
and
spiritually
! We could all learn from his generosity and selflessness.
Wayne Gretzky himself insists that his career would not have been possible without his father's expert coaching
.
So whenever you ice hockey fans reminisce on Wayne Gretzky and his legacy, remember that his father is the real man behind this legend's career
!
Read more: Best Remembrance Day Quotes
https://icycanada.com/things-to-do-during-canada-winter-time/