Ladysmith BC – the town previously known as Oyster harbour can be found on the east coast of the spectacular Vancouver island. The local economy here revolves around forestry, agriculture as well as tourism.
Ladysmith BC is full of compassion and beauty, and also offers a full range of services and facilities. A hillside location adjacent to a covered harbour forms the community's national geography.
This small town of Ladysmith BC is blooming in the economy, with a lively downtown, and scenic waterfront, and has plenty of attractions to offer including galleries, museums, parks, beaches, and much more. The climate is awesome in this lovely town of Ladysmith BC with summers being dry and sunny, and winters being mild. You can visit this place throughout the year.
Why wait any further? Let's see what the small town of Ladysmith BC (British Columbia) has got to offer.
1. History of Ladysmith BC
James Dunsmuir – Robert Dunsmuir's eldest son was responsible for the establishment of Ladysmith. It was only one year after Dunsmuir built shipping wharves for the purpose of loading coal at Oyster Harbour from the extension mine, nearer Nanaimo.
Dunsmuir owned the coal mines in the area of Nanaimo and required a place where the families of his miners could stay. He then decided to build the community at Oyster harbour. Dunsmuir renamed the town in 1900 for commemorating the British lifting the besiegement of Ladysmith amid the second Boer war.
The original town of Ladysmith was named after Juana María de Los Dolores de León Smith, who went by the name lady smith. She was none other than the Spanish wife of Sir Harry Smith, who was the Cape Colony's British governor as well as the high commissioner of South Africa.
There were generals who fought the Boer war triumphantly, and Dunsmuir named the streets of the community after them. One noteworthy point about Ladysmith is during the history of the labour movement, where it experienced significant unrest as well as violence at the time of the vital strikes.
The buildings of downtown Ladysmith are also beautiful with perfect sidewalks, attractive landscapes, and much more. This street is a combination of businesses, houses, and services, and that is the reason it is serving as the focal point of everyday life for community members for over a century.
The Canadian Institute of planners awarded First avenue as the best street in Canada in 2017 due to its wonderful preservation of heritage, historic buildings reuse, and publicly usable festivals and events.
2. Stz'uminus First Nation
The Stz'uminus First Nation is a First Nations government situated in southeastern Vancouver Island, British Columbia, closer to the town of Ladysmith BC. The Stz'uminus First Nation is a coast of Salish people who have made the Salish sea their home for over thousands of years.
Their main tradition includes fishing and hunting. They are also famous for their war canoes. Their length ranges from 19 to 52 feet, and are made of cedar and hand carved. A total of 11 can be accommodated in each vessel. Currently, they have a great economy.
3. Ladysmith Maritime Society
The Ladysmith Maritime Society owns and runs the Ladysmith Community Marina. You can find this place in Ladysmith Harbour on the striking Vancouver Island British Columbia.
The Ladysmith Community Marina offers a never-before-waterfront experience of heritage as well as accommodation. This is the first Marina you will encounter once you enter the harbour. You can either reach the Transfer beach or the stores in Ladysmith from the Marina. All it takes is simply a 10-minutes walk.
Not just this, the Nanaimo airport is also reachable from the Marina. It is simply an 11-minutes drive. The Welcome Center at the Marina has lots of amenities to offer namely a lounge along with a TV, washrooms, free wifi, and many more.
Who doesn't love food? You cannot miss the delicious delights at the Oyster Bay Cafe. However, this Cafe is open only during summer. You also get to explore the Maritime Museum as well as the Harbour heritage centre.
If you are a fan of underwater events, you can witness the same at the Sea Life centre. You also get to go on a guided tour of Ladysmith Harbour. If you don't prefer a tour, you can just view the boats.
3.1. Transfer Beach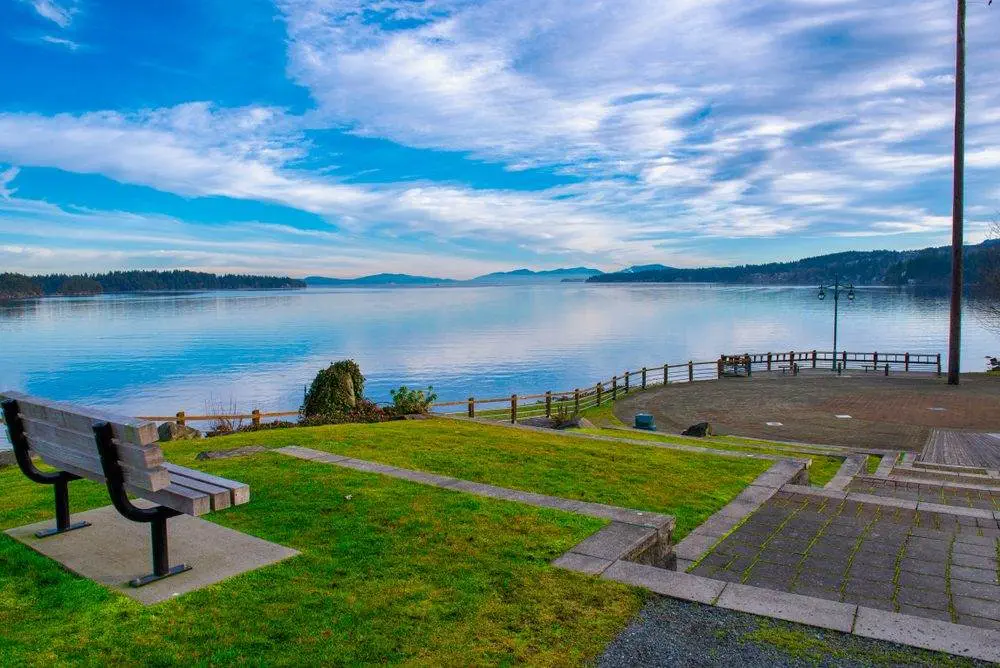 Transfer beach is located across the Trans Canada Highway. Do you why the beach is named so? It is because this place was originally a dock location that helped to transfer coal to Vancouver.
This dock contained all the latest technologies and was the unique one on Vancouver island. James Dunsmuir was the founder of this place.
Currently, this dock is a scenic park with various amenities including beaches for swimming, a very big playground, picnic tables, a place for renting paddleboards, and kayaks, and finally an off-leash park too.
There is also an open-air amphitheatre on this beach, which is the biggest on Vancouver Island. Every year in July and August, Ladysmith's Concerts in the Park series happen here.
4. Ladysmith Museum
The Ladysmith museum is located in the historical downtown Ladysmith at first avenue. The reason behind the Ladysmith museum's history being unique is due to its focus on the contribution of women to the development of the town.
The museum's story wall contains historical clips that feature interesting facts which took place here. The museum also contains a learning centre with a bathroom, a tiny kitchen, and also a photographic blue screen.
5. Elliot Beach Park
Are you a fan of beaches? Pay a visit to Elliot beach park situated in the Cowichan Valley, northeast of Ladysmith bc on Vancouver island. You have to take a walk from the parking lot through a short path with pebbles to reach the park. You can also enjoy scuba diving here where an underwater rock wall is available. You can also enjoy a picnic as there are a few picnic tables available with an elevated pebble bank at the back of the beach.
6. Recreation Activities- Trails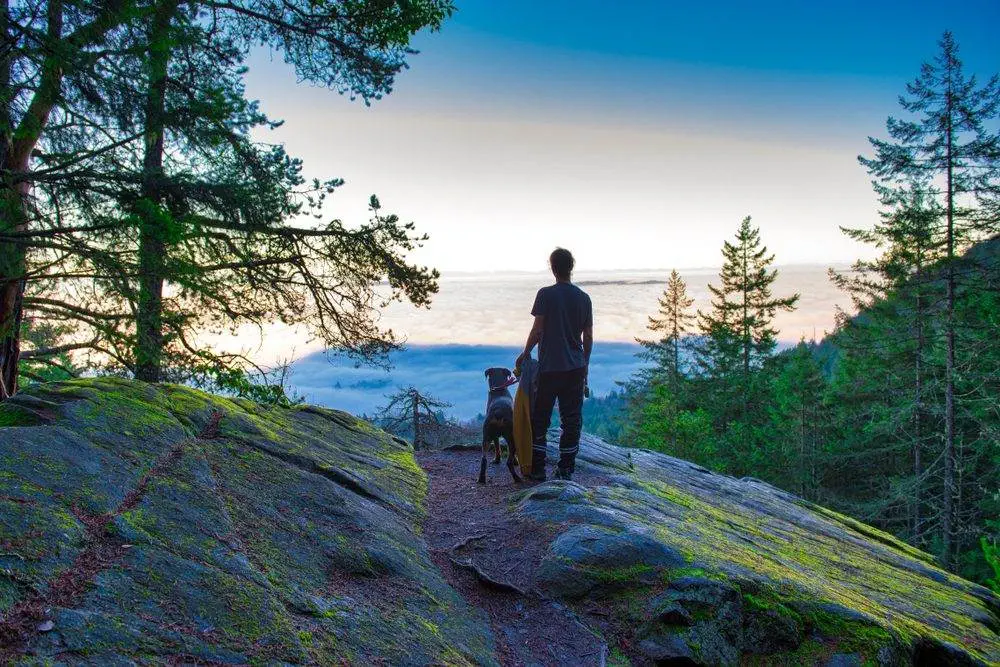 6.1. Estuary Trail
This trail takes you on a simple 10-minute walk down the harbour and provides you with a view of the marine environment. During fall, you get to witness Salmon getting inside Holland creek.
6.2. Heart Lake Loop
This trail is 6.4km, and the hiking duration is 2 hours. Once you climb this challenging hike, you will be rewarded with marvellous views of the Gulf Islands and Mount Baker.
6.3. Holland Creek Trail
This trail is 5.8 km, and if you are an adventure lover, never miss this trail. You get to witness Crystal Falls as well as the Colliery Dams.
7. Ladysmith Golf Club
Do you love playing golf? Then head over to the Ladysmith golf club, and enjoy a game of golf. This golf course is a 9-hole course. Not only golf, but you also have several attractions near this place.
8. Ladysmith Waterfront Gallery
The Arts Council of Ladysmith and district as well as the Ladysmith waterfront gallery are organizations that are exclusively for visual arts. They provide artistic opportunities to artists of various styles inside the community as well as from the neighbouring areas. They also host exhibitions every month in which any registered members can submit their entries. This gallery's directive is to create, educate, and honour the arts.
9. The Worldly Gourmet Kitchen Store
The Wordly Gourmet Kitchen store is located in Ladysmith and has a variety of things to offer ranging from kitchen quality that is rich in quality, cooking gadgets that are first of a kind, gourmet foods as well as international spices. You also get to enjoy the unique classes offered by guest chefs, as well as chefs to be in an environment that is of Gourmet style.
10. Education in Ladysmith BC
Ladysmith offers all types of education. The public schools here belong to the Nanaimo-Ladysmith School district 68. These comprise the Ladysmith Secondary, intermediate, primary, and Ecole North Oyster Elementary. This is a dual-track school that provides both French immersions as well as English programs.
11. Ladysmith Community Health Centre
The Ladysmith Community health centre was previously known as the Ladysmith hospital. This is a primary health care centre that provides a full range of community services in a single central location. Not only this, there are two medical clinics too. One is the Nanaimo regional hospital which is to the north of Ladysmith, while the Cowichan District Hospital is to Ladysmith's South.
12. Houses in Ladysmith BC
The rates for purchasing a house in Ladysmith are quite reasonable. You can acquire a lot of houses for the money you offer. If you are interested in some good investment options, Ladysmith real estate is an appropriate choice. You can visit the Vancouver real estate board, Victoria real estate board, and a few others for benchmark prices.
The culture in Ladysmith bc is quite amazing. You can experience the arts, culture, and rich history in this town. The Machine shop established in 1943 is the centre of the cultural community.
You can find the Ladysmith waterfront gallery, artist studios, and last but not least, the Harbour Heritage Centre here. An Arts and Heritage Hub project is underway, and its vision is to have a raised boardwalk along with the latest studio spaces and shops.
Bottom Line
Without a doubt, there are quite a lot of things to do in Ladysmith BC. This small town has many buildings, recreation activities, and many mouthwatering delicacies to taste too namely the cinnamon buns. In case, you require more detailed information regarding any place, do contact the visitor centre to get proper guidance.