Vancouver Island- a natural balance of the ocean ecosystem, coastal temperate rainforests and human habitation, is just one ferry ride away from mainland Vancouver. This oasis of nature is a tourist attraction throughout the year.
What to see on Vancouver Island?- This evergreen archipelago lures tourists of every kind and age. Ocean waves, sandy beaches, misty air and forests filled with towering trees- Vancouver Island is your go-to place for everything!
Here I have prepared a list of what to see on Vancouver Island to give you an insider's guide to Vancouver Island.
What to see on Vancouver Island
1. Victoria
Our list of what to see on Vancouver Island starts with the city of Victoria- the capital of British Columbia. Catch a ferry or seaplane from Vancouver and arrive right in the heart of Victoria Harbour, the picturesque gateway of Vancouver Island.
The harbour of Victoria is one of the most beautiful ports in the world, in my opinion. Take a stroll around the sanctuary during dusk and try enjoying the lovely sunset sight. We have the Parliament Buildings, the legislative buildings right in the background.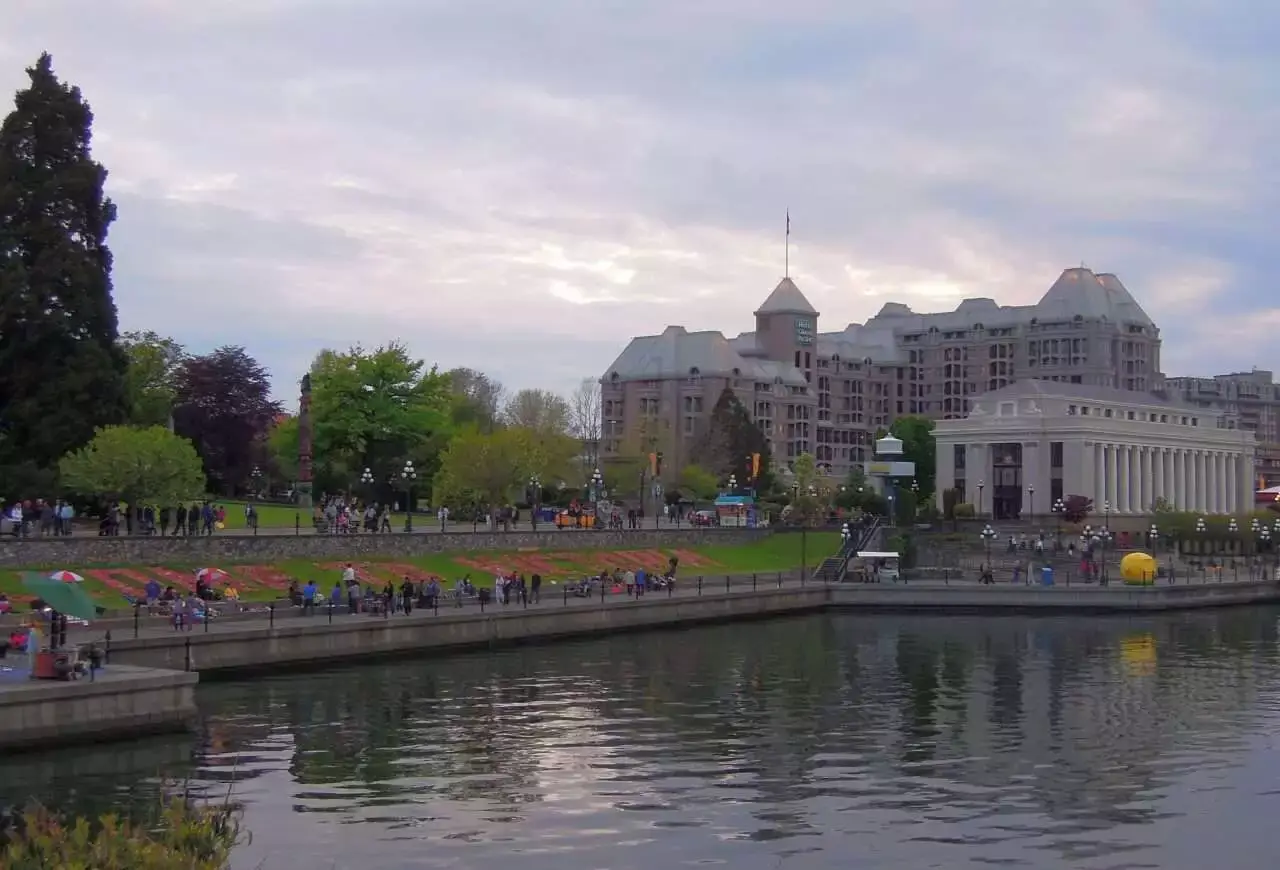 Designed by a young immigrant to "express confidence in the promise of British Columbia." The Parliament Buildings have proudly served the people of the province since their construction in 1898.
Fisherman's Wharf is one of Victoria harbour's most exciting destinations. Visitors will enjoy the unique floating homes that each have their distinctive style. Great restaurants on the docks, fresh seafood, and some of the residents (mainly cute seals) are incredibly entertaining. This place provides fantastic views of downtown Victoria.
Take the short stroll to the Fairmont Empress Hotel, an iconic symbol of the city itself. Since it opened its doors in 1908, this formal establishment has been a magnet for society's elite, from Her Majesty Queen Elizabeth and Katharine Hepburn, to Rudyard Kipling and Harrison Ford.
The Royal BC Museum near the harbour has a collection of totem poles carved in the styles of Aboriginal peoples from throughout British Columbia. Experience 19th-century life in the "Old Town" and admire the immense collection of priceless artefacts in the First Peoples Gallery. Then, walk amongst totems carved from red cedar, representing the sacred ancestry of the island's first nations. They say if you listen carefully enough, you can still hear the whispers of the ancestors.
Nearby, grit, tenacity, and industrial-era spirit are celebrated in Craigdarroch Castle, built by a Scottish coal baron, Robert Dunsmuir. Stepping ashore, broke in 1851, he had become the wealthiest man in BC by the late 1800s, making his fortune in the coal industry.
Craigdarroch Castle stands proud with its exquisite grounds overlooking the city of Victoria. It's a marvellous accomplishment built from stone and beautiful wood-finished interiors. A visit to Craigdarroch Castle is like going back in time.
In 1912, Jennie Butchart meticulously cultivated a green haven in the sunken remains of her family's depleted limestone quarry. Wander through Butchart Gardens and reflect on Jennie's legacy of conservation and respect for Mother Nature.
There are rose gardens, sunken gardens, and many more with wide varieties of flowers. Have the famous Afternoon Tea here at the Dining Room of Butchart Gardens. This place is one of the most Instagrammed places in Canada.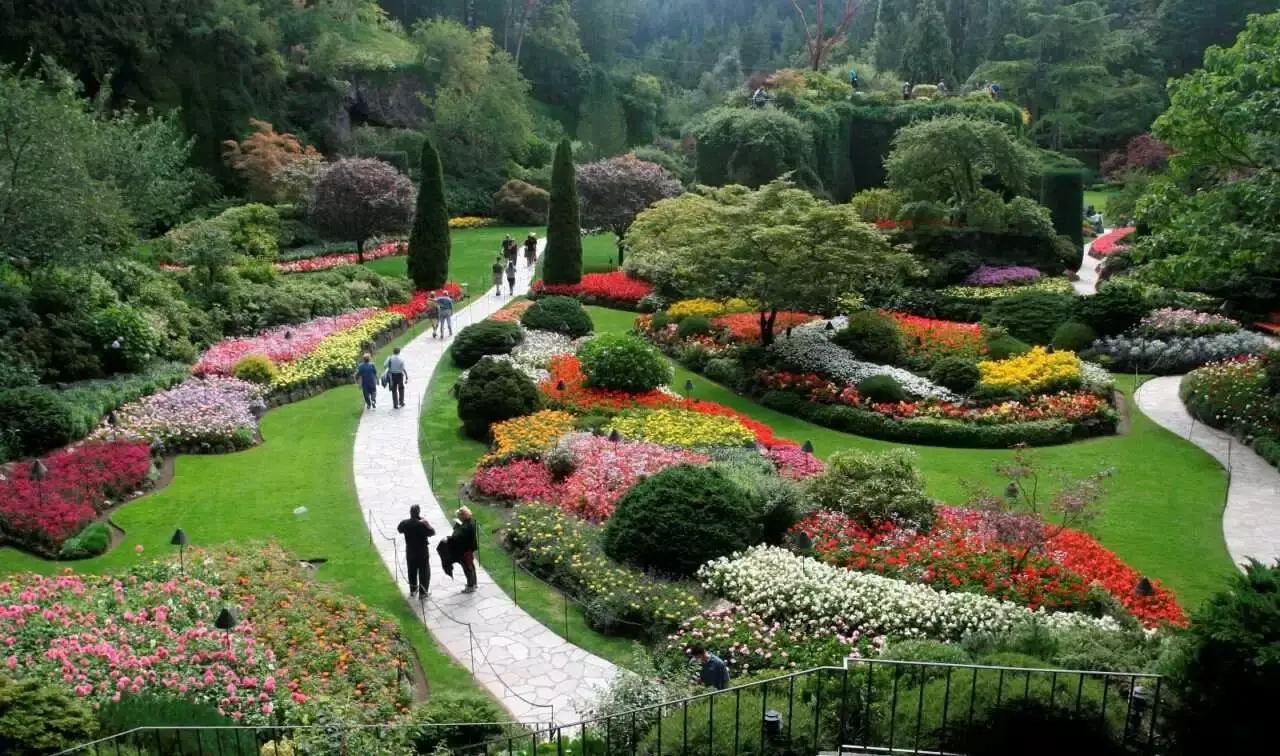 A Visit to Victoria would not be complete without seeing a horse-drawn carriage winding its way through Beacon Hill Park. The park has become home and habitat to many animals such as turtles and many different kinds of waterfowl.
The manicured gardens are home to hundreds of plant species, many considered threatened or endangered. Beacon Hill Park is also home to the graceful Blue Heron, who nest in the safe park haven.
Victoria's got an incredible amount of history, which is why the magnificent architecture and impressive buildings in and around the city.
2. Sooke
Sooke falls next in our list of what to see on Vancouver Island. Make your way to the scenic area of Sooke to discover the natural offerings of this abundant island. Explore an island oasis of hidden pools and waterfalls at Sooke Potholes Regional Park.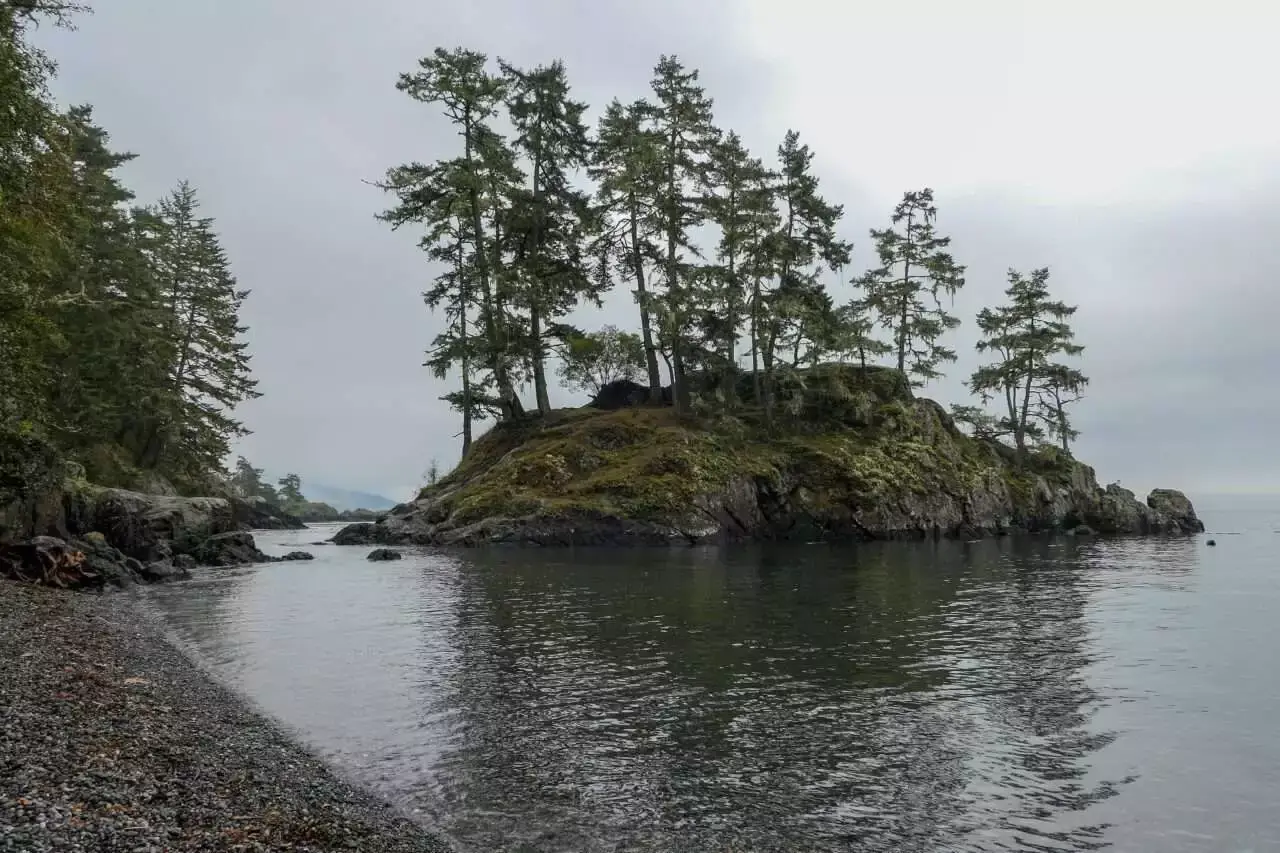 Continue along the British Columbia Highway to the Juan de Fuca Trailhead and take the easy 1-mile walk through dense old-growth forests to Mystic Beach. Explore the eerie shoreline and caves, which have been gradually carved by tempestuous waves of the Pacific Ocean for thousands of years.
If you're chasing adventure and want to experience one of the world's great coastal walks, lace up your hiking boots for the entire 29-mile hiking trail. One of the camping stops along the Juan de Fuca Trail is Sombrio Beach.
After immersing yourself in miles of serene wilderness, settle in for the night, watch the sunset over the Pacific ocean and enjoy the solitude.
Don't forget to try out the Sooke zipline, which takes about 2 hours. It is one of the most enjoyable things to do with the family.
3. Cowichan Valley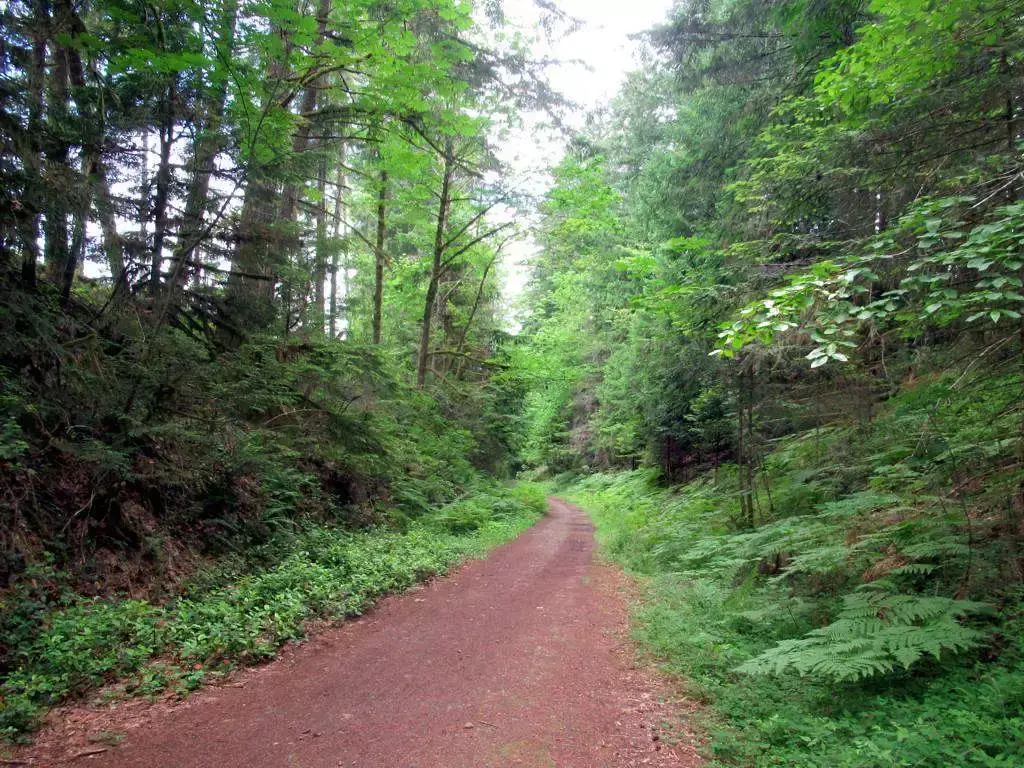 Take the two-hour drive across the island to Cowichan Bay on the east coast. This cosy Cowichan Valley town thrives on the bountiful waters of the Saanich Inlet. This place has breathtaking scenic beauty. This is a hidden gem in our list of what to see on Vancouver Island.
You literally won't go 5 minutes without a mesmerizing view. This place has a maritime Mediterranean climate. This is also the right place for wine enthusiasts as it has some world-class wine available there.
4. Parksville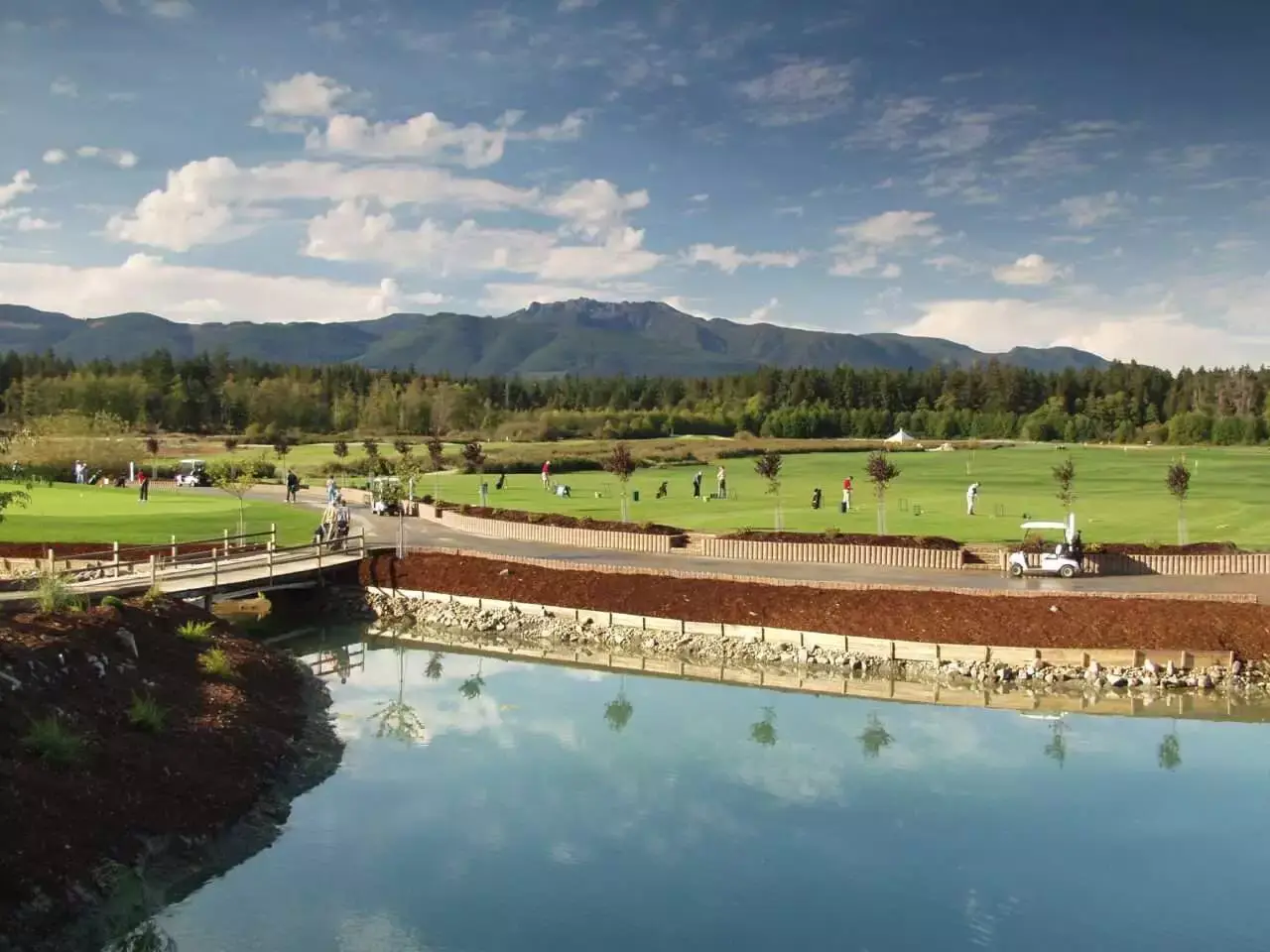 A short drive north of Cowichan lies the city of Parksville. This picturesque place is a warm and inviting rest stop. As the trail leads you deep into Englishman River Falls Provincial Park, breathe in the fresh scents of cedar, hemlock, and maple. The beach there is also an excellent spot to hang out.
5. Duncan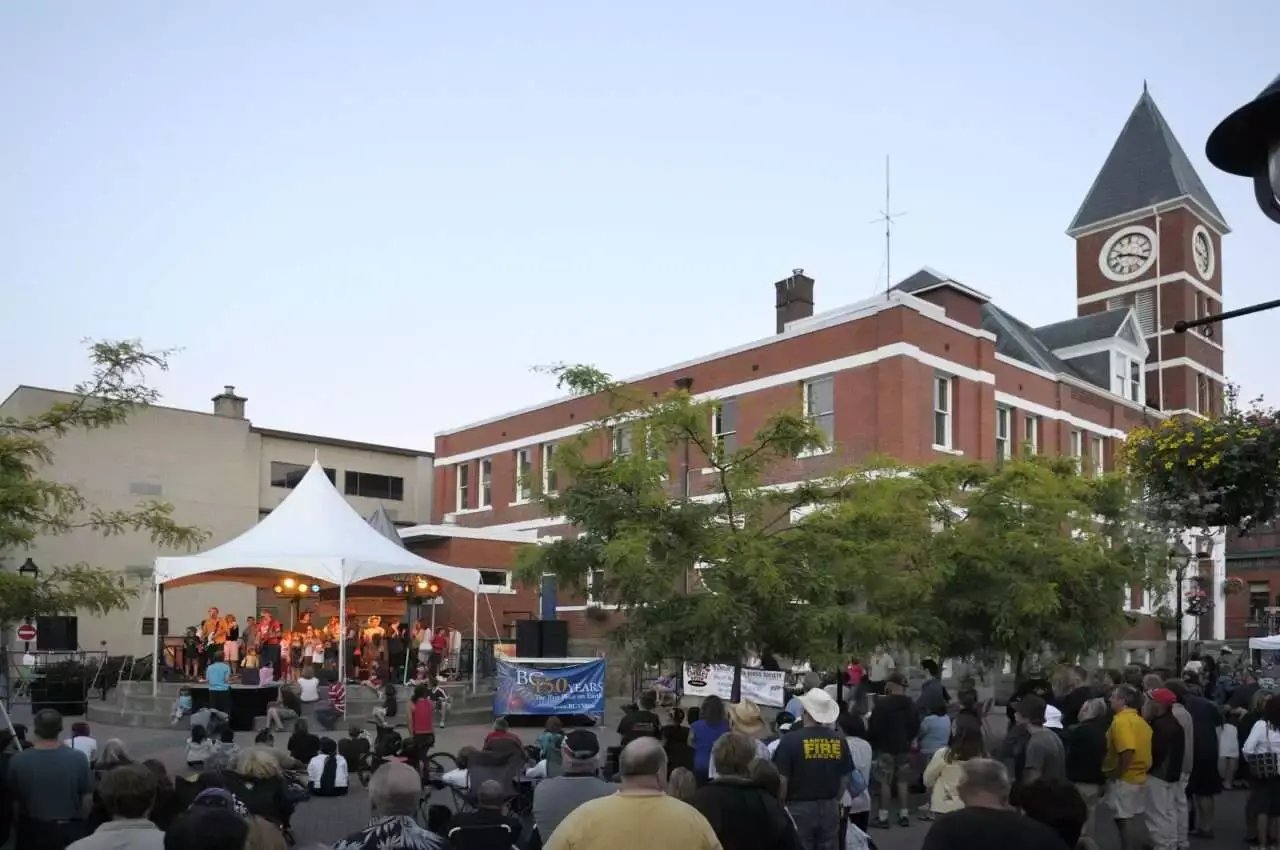 Duncan is a pedestrian-friendly, walkable community with a mix of art and architectural history that brings you back in time. It feels like something out of an old movie with that small-town inviting feel.
The old railway station is still in use as a travel hub for visitors and residents. Duncan may be best known for its tour of the totem poles, of which it has many. You can get a clear picture of Duncan from its name as it is also known as the city of totems.
6. Chemainus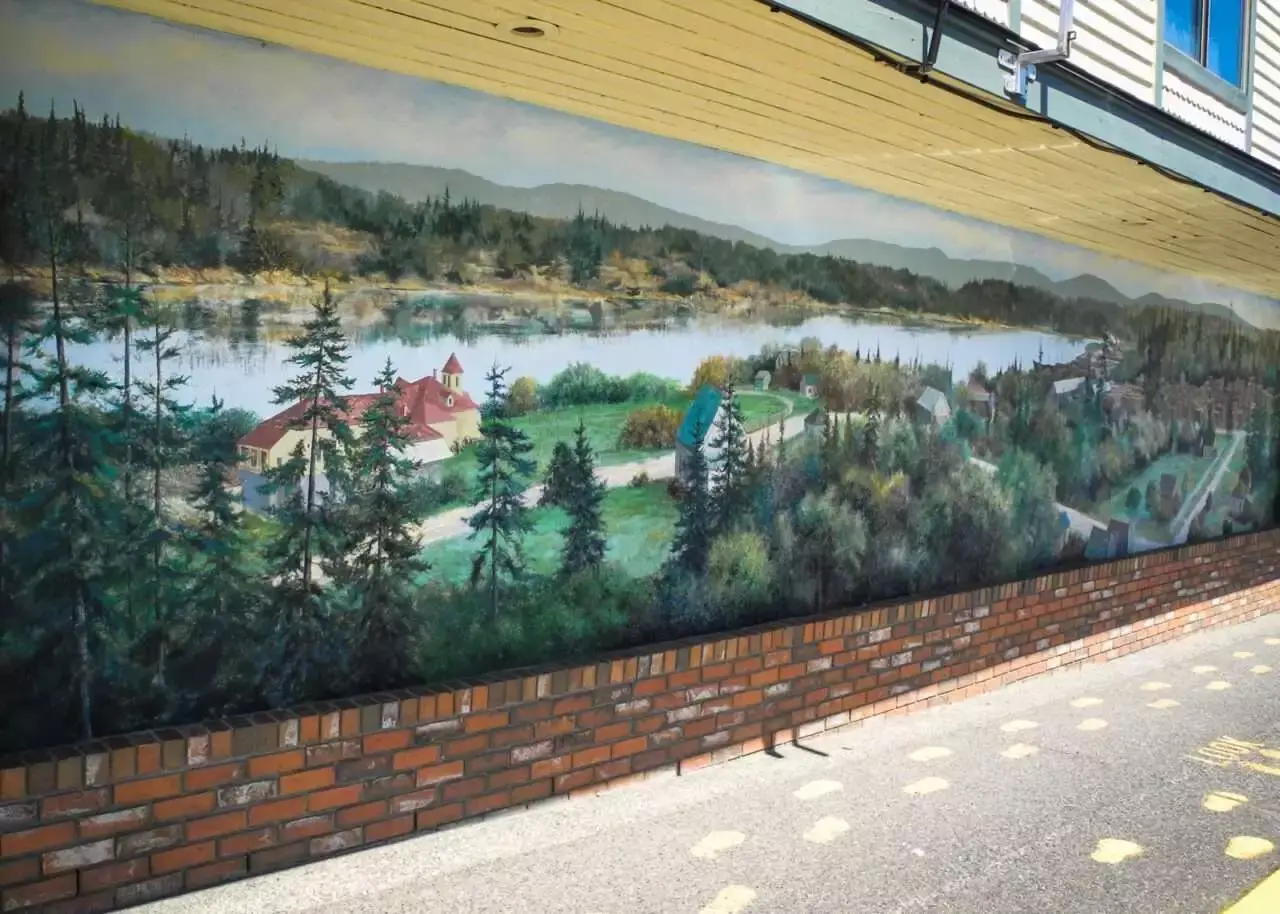 Chemainus is world-renowned for its larger-than-life murals. Faced with a failing natural resource industry Chemainus reinvented itself through art and lots of it.
Take a stroll through the historic downtown and take in the many murals that Chemainus is known for. And if you're lucky, you'll even get to experience a bit of the local flavour.
7. Ladysmith
Like so many Vancouver Island communities, Ladysmith has a history that you can still feel to this day. The railway and coal industry was central to Ladysmith's beginnings. The town is known for its historical stretch of buildings that look like something out of a postcard.
8. Nanaimo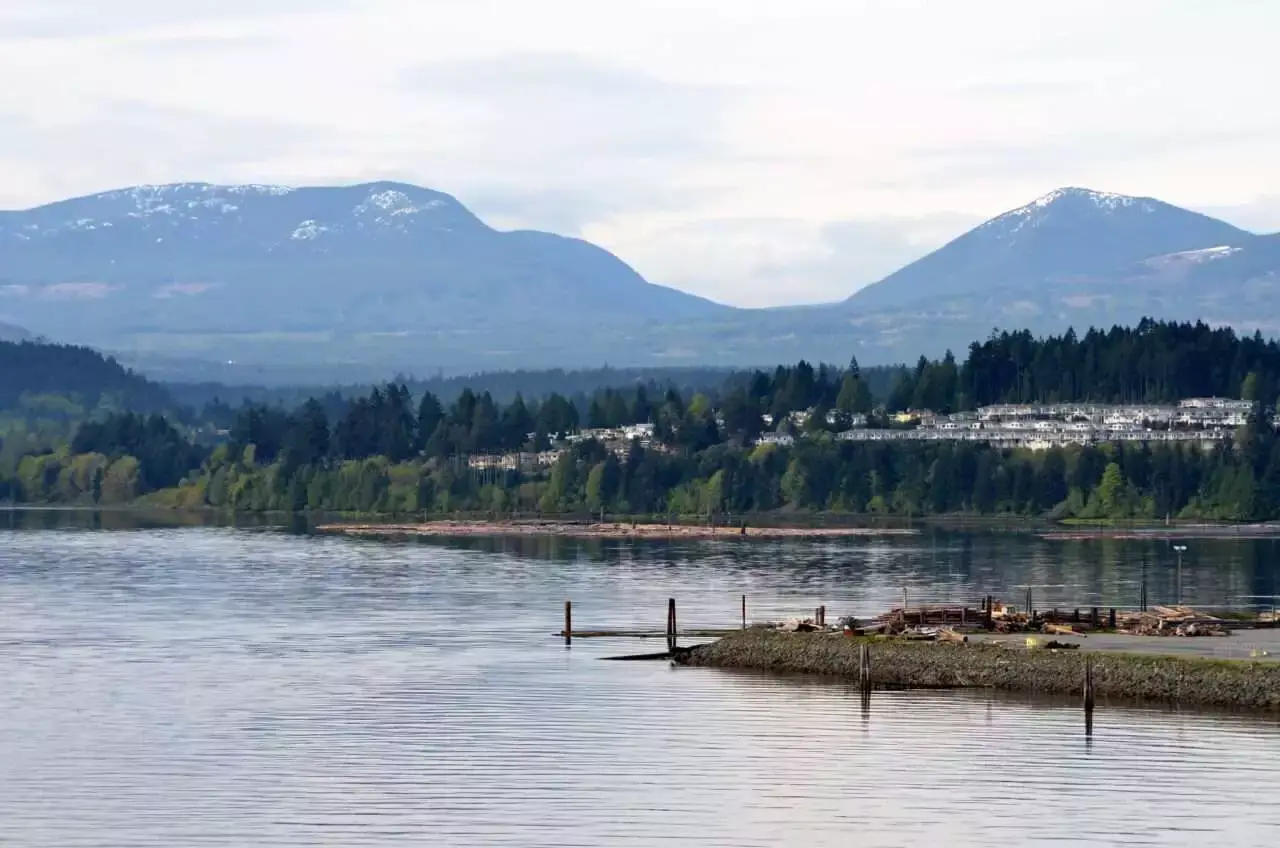 Located 111 kilometres north of Victoria is Nanaimo- the next spot on our list of what to see on Vancouver Island. It is also known as Harbour City. The waterfront is busy with naval civilian and seaplane activity.
The seawall and the nearby islands make for splendid ocean views. Right in the heart of the action is Maffeo, Sutton Park, with miles of seawall pathways. This is a pedestrian-friendly way to explore the Nanaimo oceanfront and Harbour.
Did you know Nanaimo is the first in the world who initiated bathtub racing?
Acres of greenery reward your eyes, and the smell of the fresh ocean air pique your senses. Nanaimo has a delightful marina with ample shopping and restaurants.
9. Qualicum Beach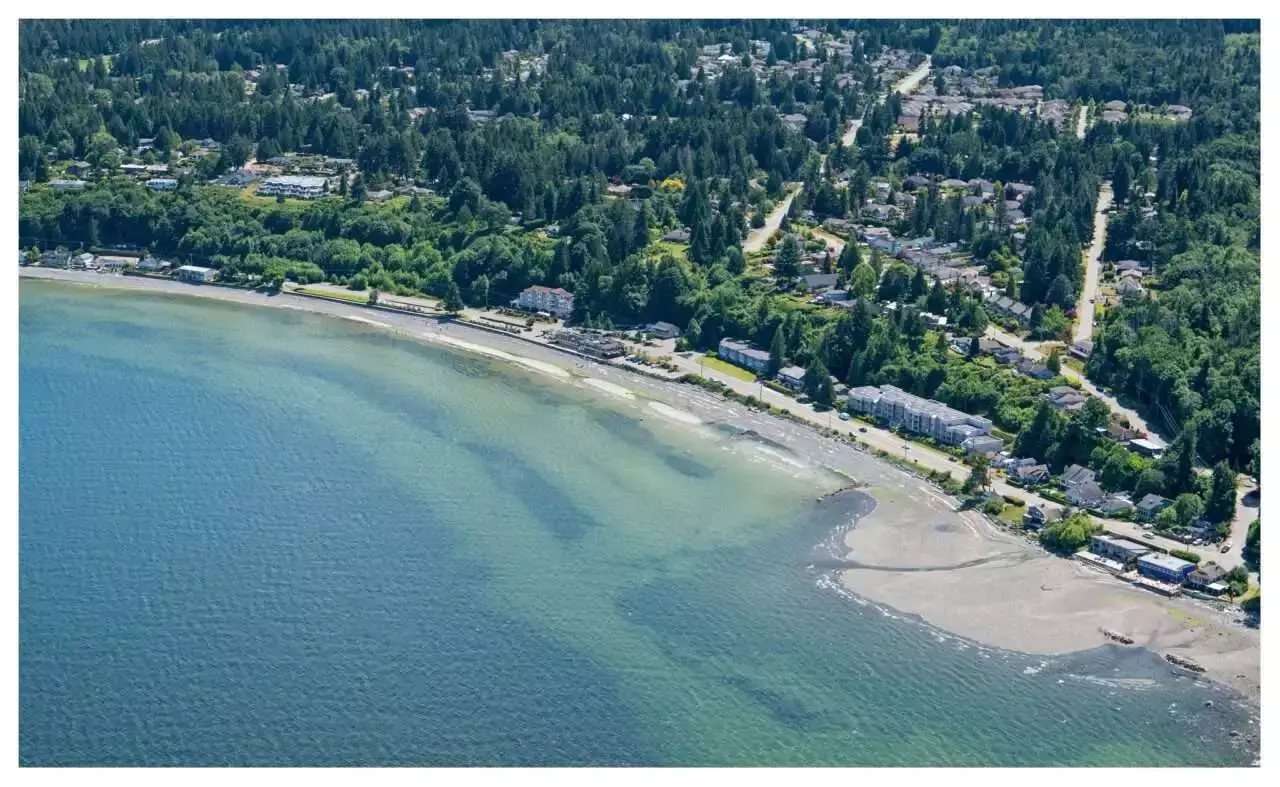 Heading north, we come to the picturesque community of Qualicum Beach. This area is known for its long stretches of beach and brilliant sunsets
10. Macmillan Provincial Park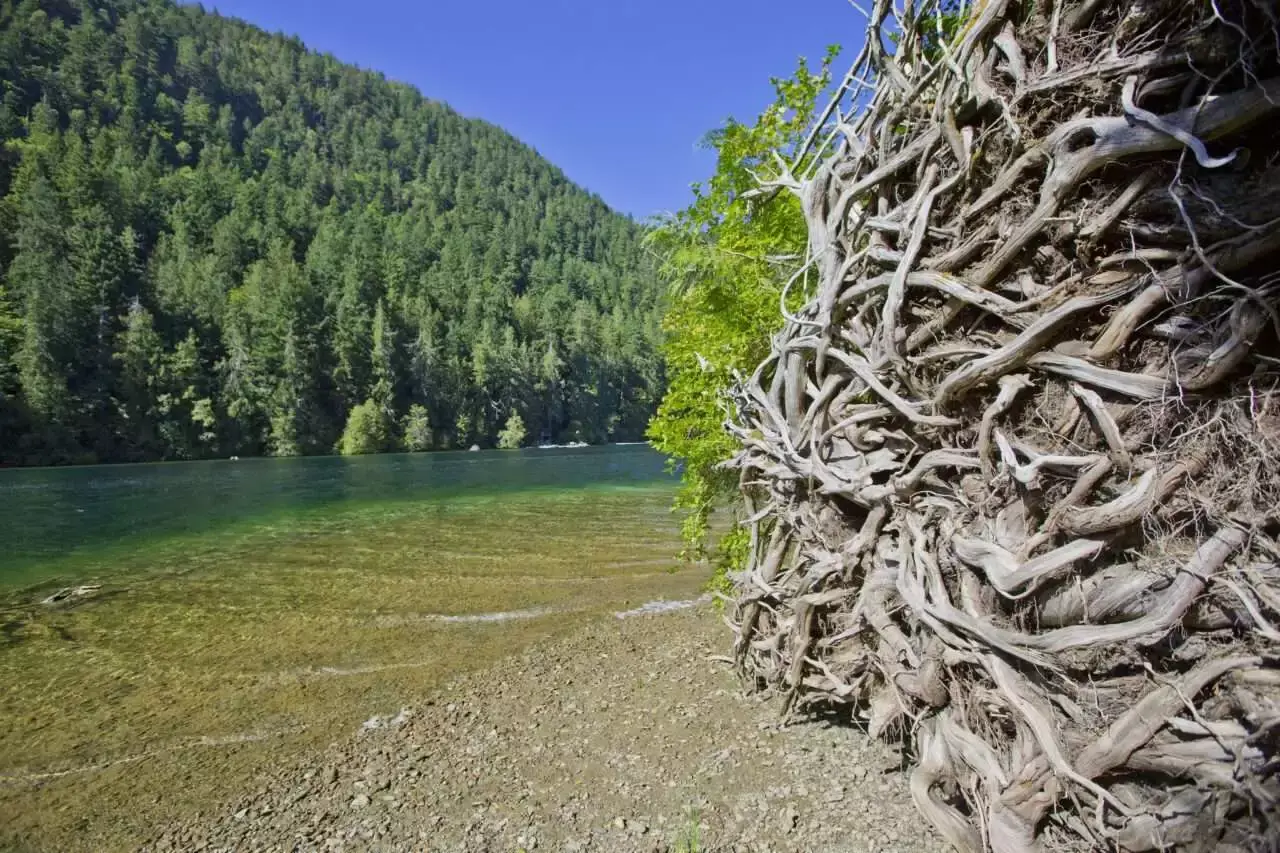 Next on our list of what to see on Vancouver Island is Macmillan Provincial Park. Some of the oldest growth forests in Canada can be found here in the Cathedral Groves of Macmillan Provincial Park. Towering Giants over 800 years old soar overhead with an ancient and commanding presence.
It's impossible to witness these impressive Giants and not be struck with a sense of humility. Loop Trails take you through douglas-fir Western hemlock and red cedar rain forests seething with the presence of life.
This magical and spiritual place will immerse you in well-being and give you a sense of place in a natural world.
11. Ucluelet
On the unprotected west coast of Vancouver Island, the real power of the Pacific Ocean comes into play.
Powerful waves and strong ocean winds have shaped a landscape that is rugged and twisted from the search. The village of Ucluelet sits on the edge of Pacific Rim National Park.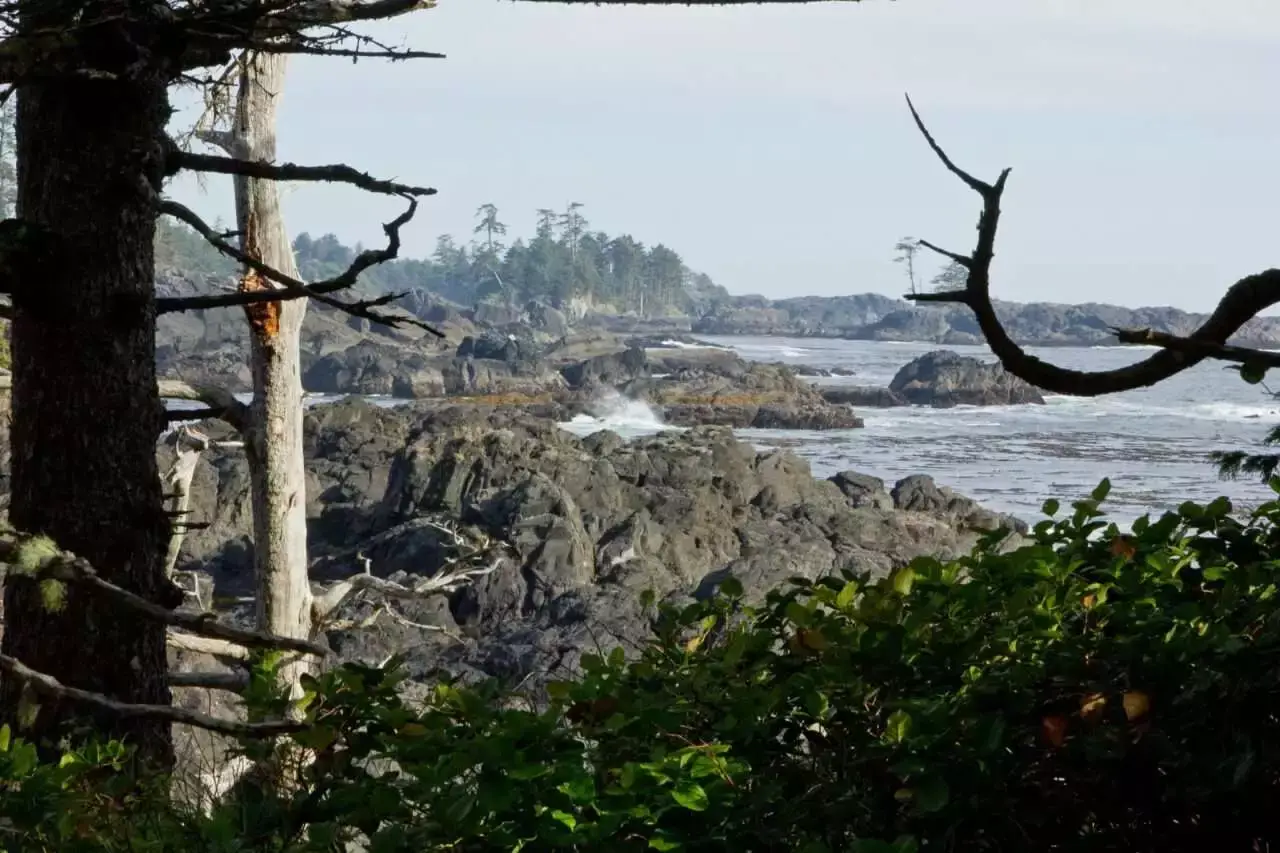 Rugged ocean hikes take you along the edge of rainforests meaning into the surf. Tidepools abound with sea life and let you get up close without getting wet.
Starfishes are found in plenty, and the beauty is unmatched. This is one of the most beautiful places on our list of what to see on Vancouver Island.
12. Tofino
Continuing along Pacific Rim National Park, we head towards Tofino, the next spot on our list of what to see on Vancouver Island. Here the land meets the surging ocean head-on. Forests are shaped by the elements where only the strong survive.
Powerful winds and big waves make this a Surfers Paradise. Long Beach is an ideal place to walk along the beach or try your luck in the waves.
Here power meets beauty in a dance that has been happening for millennia. With up to 1 million visitors a year, Tofino is one of Vancouver Island's most visited places.
Tofino is a surfer town. It gets busy here mainly for its whale watching tours. The views here are incredible and like many places on the island.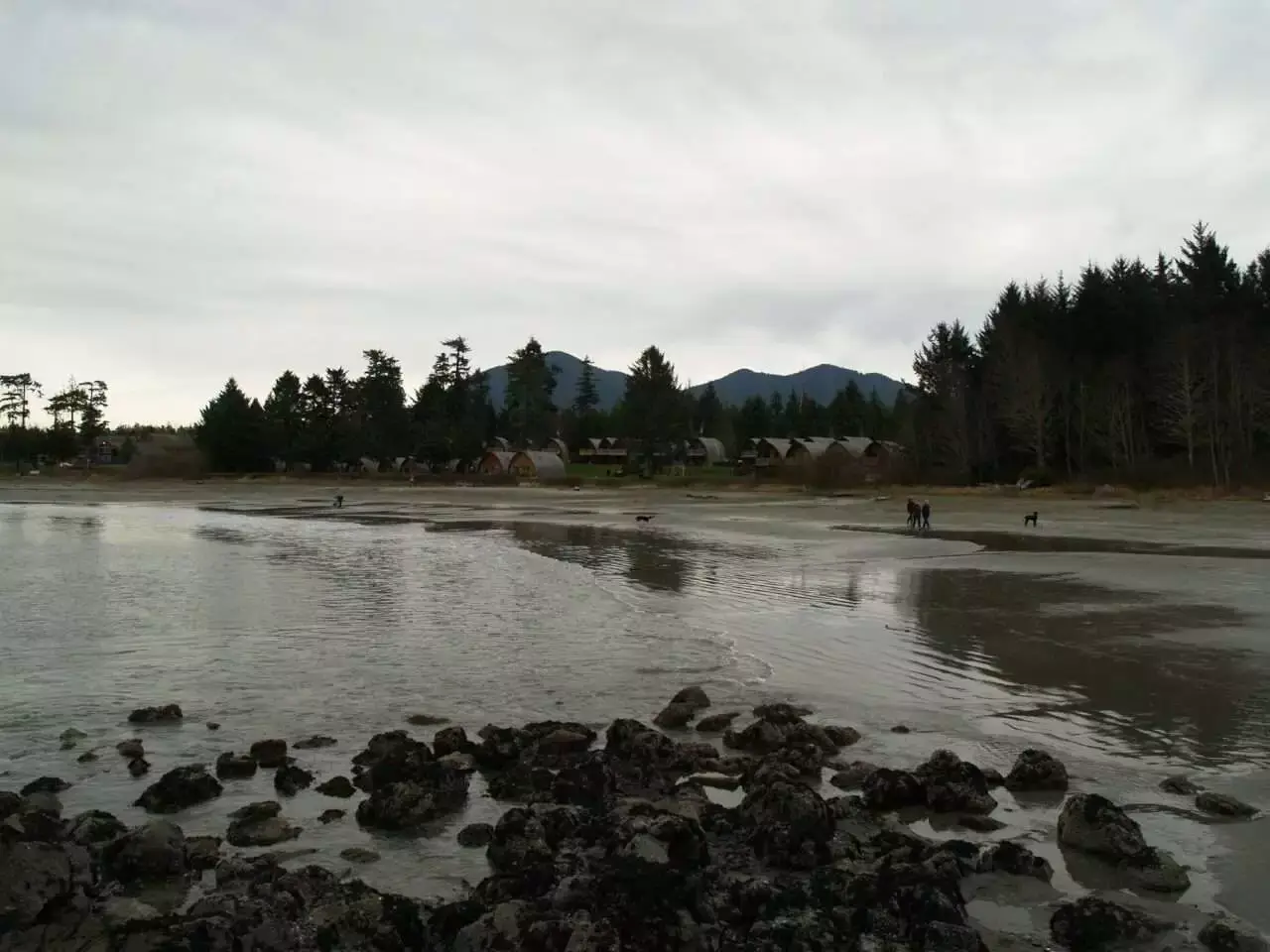 Whale watching is a popular activity here. Tofino's whaling station is a great launching pad for whale watching adventures with professional guides and state-of-the-art boats.
It's a safe and enjoyable way to look for whales on these guided tours. With over 22,000 grey whales visiting the area every year, chances are pretty good that you'll spot one.
As the day winds to an end, make sure you head to the beach; the sunsets here are surreal.  Following the Wild Pacific Trail, you will find yourself in a thick forest of Redwood cedars along the coast.
This trail is one of the most beautiful and photogenic trails in the world and draws many tourists.
Along the Lighthouse Loop, you'll find Amphitrite Lighthouse. Named after Poseidon's sea goddess and wife, this sturdy lighthouse stands like a sentinel, lighting the way for weary vessels navigating these treacherous waters.
13. Campbell River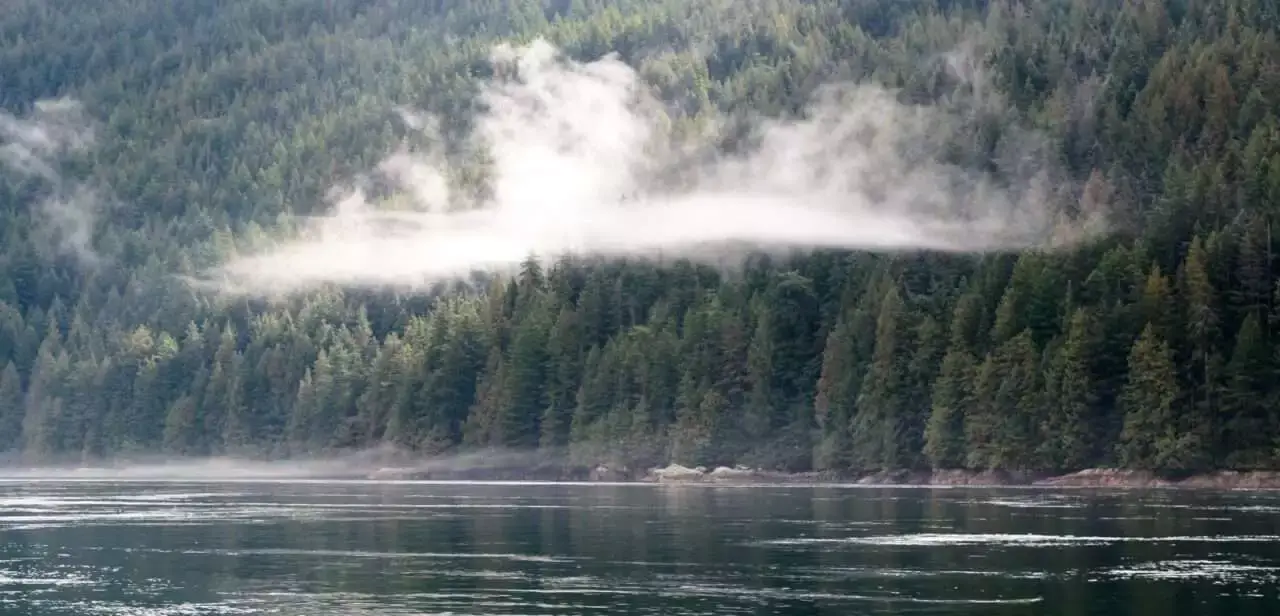 Next on our list of what to see on Vancouver Island, Campbell River is the gateway to the north. It is a beautiful Oceanside city that still has a small-town feel. Located midpoint on the eastern side of Vancouver Island, this is a community connected to the ocean with scenic beaches and an abundant marine ecosystem.
The salmon fishing capital of the world, as they call themselves, has become a significant ecotourism destination with activities like whale and bear watching.
14. Strathcona Provincial Park
The oldest provincial park of British Columbia, Strathcona provincial park, is next on our list of what to see on Vancouver islands. Located near the Campbell River, the highest peaks of the Vancouver Island ranges are found here.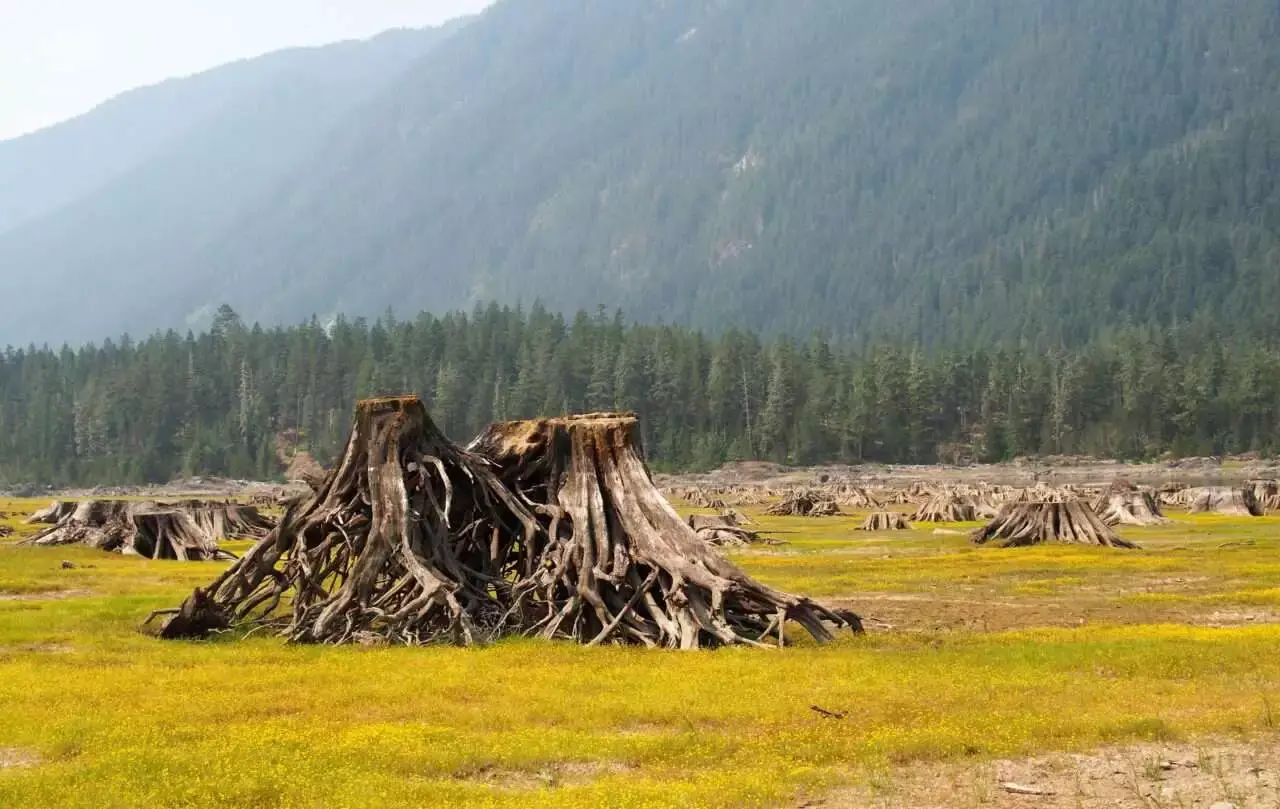 Known for its large beautiful waterfalls, lakes, and glaciers, Strathcona is a great spot of attraction for hikers and adventure lovers.
It provides a lot of outdoor activities like hiking trails, canoeing, and even fishing.
Canada's Pacific west coast trail is a magical ecosystem where humankind and nature have found a balance that you won't find anywhere else. Here power meets grace and dance that has been going on between the mountains in the ocean for a millennium.
Visiting the west coast is a life-changing experience that will give you a sense of balance in an ever-changing world. As the sun lowers into the ocean, one can't help but think this is where Beauty goes to rest.
What will be on your list of what to see on the Vancouver Islands? Comment and let us know.
Suggested Read: 
7 Lip-Smacking Best Restaurants in Vancouver
The 5 Most Amazing Whale-Watching Vancouver Tours visit
Are you planning a trip to British Columbia? Get all the details right here!
Click here to know more details of British Columbia!
As an Amazon Associate, Icy Canada earns from qualifying purchases.