Nestled between Toronto and Kingston, the town of Cobourg is a beautiful waterfront location to Lake Ontario. This prime location at Northumberland County is also popular among visitors as the 'Gem of Lake Ontario.'
Apart from the spectacular waterfront, this small-town setting of Cobourg Ontario features a lot of things to offer to its visitors. There are white sandy beaches to comfort your soul, picturesque boardwalks to freshen up your mind, historical artifacts to satisfy your curiosity, and many more to make your holiday. Walking down those alluring architectural beauties to enjoy your pastime on beaches, parks, shops, restaurants, you will get a ton of things to do while roaming around this part of Ontario Province.
Are you from Ontario? Haven't visited Cobourg yet? Not sure what to do there? Yep-this the right place to start with. Before I start, let's get the details on how you can reach Cobourg, one of the best places to live in Canada.
How to Reach Cobourg Ontario
Where is Cobourg? Nope, ask how much time it takes to reach Cobourg from Toronto.
By Road
The site is just one and a half hours drive away from Toronto. The route is pretty much a straight line, though. To reach Cobourg Ontario, you must go through Scarborough, Ajax, Oshawa, and Port Hope Fish Ladder Park.
By Rail
Both sites are well-connected via Railtrack as well. It may take 15/10 minutes less than the driving.
By Air
If you love flying your own charter/private jet, hop in. You will reach the region in less than an hour. The journey may get longer if you book a commercial plane to get there (just some airport things)!
Indeed Cobourg is an absolute beauty for the people coming to Toronto and has a good range of transportation facilities too.
What to Do in Cobourg Ontario
Let me take to 10 exciting things you can do at Cobourg Ontario. The real fun starts here!
Cycle Along Calm and Perfectly Transparent Rice Lake
This biking trail on Greenbelt Route has been highly recommended by some of the best cycling networks of Canada. One of such is Toronto Bicycling Network.
Quiet roads, rolling hills, sing-along incredible Rice Lake with all your heart!
While cycling through this beautiful route, you could take a moment at the gazebo on the lake and admire the fabulous view of Northumberland County. Hit the county roads with your partner, live today for tomorrow.
Victoria Beach and Its Sandcastle Festival
Are you visiting Cobourg in August? Great, you will get to witness some incredible sand arts on the charming beach of Victoria. Every year, the beach prepares to celebrate the masterclasses of sand sculptures. Sand artists across Ontario Province and Quebec unite during this festival of fun and creativity.
If you can't visit in August, do not worry! The beach has access to all kinds of facilities. You can have family time in the picnic areas, or play soccer, basketball with your partner-in-crimes; trust me, your vacation won't go in vain. But, with the emergence of Omicron, the new variant of COVID 19, the authority has prepared some rules and safety protocols. Make sure you read them before planning your visit to Cobourg Ontario. Read them here.
The Freshness of Burnham Family Farm Market
Organic is the new lifestyle. Since 1994, the Burnham Family Farm has been a center of organic production of Cobourg Ontario. You will find a widespread collection of fresh local and Ontario-produced fruits and vegetables. Not only that, but the store also services some tasty bakeries that'll make your day for sure.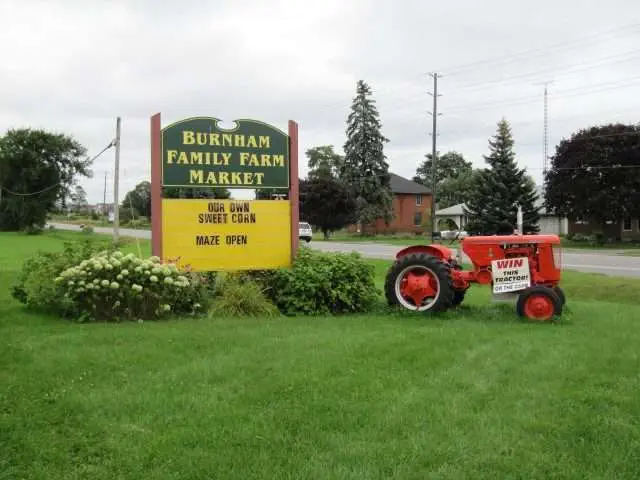 The store remains open from May 1-Dec 23. But, avoid the holidays. It is their holiday too. Visit and take a bite of their home-baked goodies. You can tell us about your experience later in the comments if you like! (Follow their Facebook page here to get the updates).
The Effort of Cobourg's Ecology Garden
Canada has always been a place of greenery with the loveliest beings . One such example is the Ecology Garden of Cobourg, located in-between Legion Village and the waterfront. The organic garden is a result of the commendable effort by Minnie Pennell and her lovely partners, who started the initiative in 1996.
Since then, the half an acre ecology garden has been playing a vital role in creating awareness among the people of Cobourg, Ontario. The mission is to educate people on the importance of protecting green habitats and native species in this dying world. We hope that their effort continues with time. If you support their mission or want to donate to this great cause, you can reach their official website and mail it here.
The Beauty of Cobourg Conservation Area
As remarked by a traveler on Trip Advisor, the conservation area of Cobourg is a perfect place for sighting Salmon migrating. You can take a stroll or can go fishing too. People love the site for the quiet time it offers. You can take out bicycles or can walk through the tree shades.
Maintained by Cobourg Town Committee, Cobourg Conservation Area is an excellent place for having a picnic with your loved ones too. But, remember to respect private properties nearby, and yes, do not litter the place.
IT TAKES A SECOND TO RUIN THINGS PEOPLE BUILD IN YEARS
The Stories and Sifton Cook Heritage Centre
Sifton Cook Heritage celebrates Cobourg's history in its magical manner. Since 2012, Sifton Cook Heritage Centre, aka Cobourg Museum Foundation, has been creating stories on the town's history. Every year, the foundation selects a particular theme, exhibits models, videos, and tells profound stories about what Cobourg Ontario means in history.
This year, the center has continued with their theme from 2021, "The Heinous, the Heroic & the High Flyers," featuring some of the greatest characters from Northumberland County's past! You will get amazed at the Indoor Railway Exhibit for sure.
The museum has some friendly staff, and there will be guides for the storytelling tour. Do not worry; you won't get lost. Would it not be great to take some time from the tour schedule to know the city and its oldest building? But, better to keep yourself updated with their announcements. Connect with their official website to stay updated with information.
The Unique Northumberland Art Gallery
Feed your artistic curiosity with a walk inside the Art Gallery of Northumberland. This Public gallery in Victoria Hall is perfect for people loving visual arts. It thrives on promoting arts and providing various educational programs and entertainment for the people of Cobourg Ontario.
Events like 'Spotlight Series' are unique platforms for artists to share stories and their arts' passion. The gallery also houses a premium collection of around 1,000 local, regional, national, and international artworks.
The unique Art Gallery is a treat to people admiring Canadian culture, history, and landscape. Click here to explore their collection and appreciate all the hard efforts they put in. It is a treasure in the heart of downtown Cobourg Ontario. 
The Antique Pieces of Marie Dressler House Museum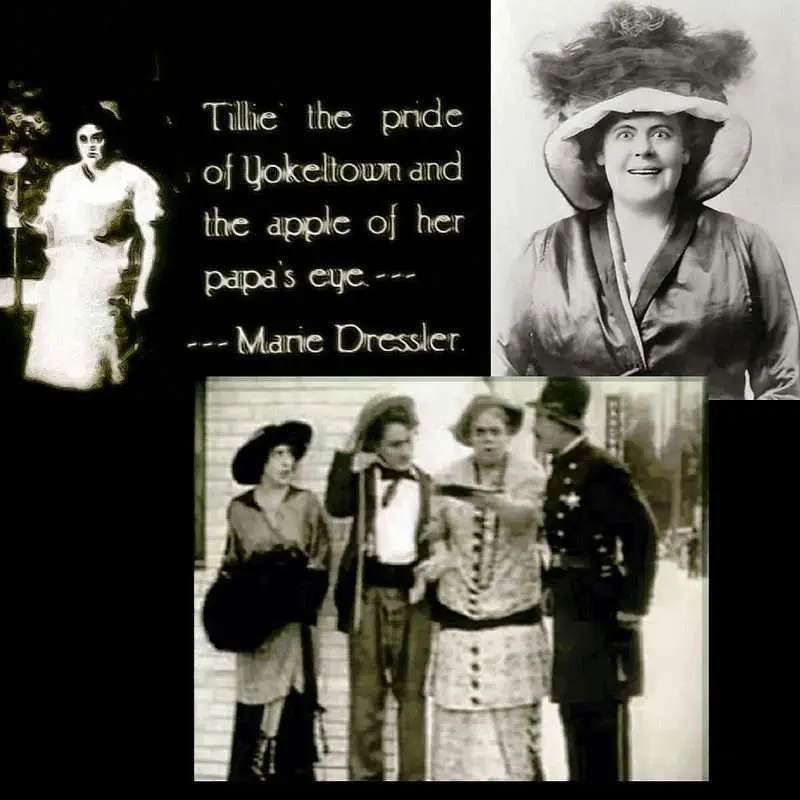 Marie Dressler-a name every Canadian holds to their heart. She was one of the finest stars of Canada and an academic award winner, even in her 60s. As she was born and brought up in Cobourg Ontario, the Dressler house was converted into a Marie Dressler House Museum in 2016 on her memory. It holds thousands of her memories, stories, and many antique pieces from her time. The museum has a permanent museum exhibit: From Cobourg To Hollywood: the Story of Marie Dressler.
If you want to know her a little bit more, go to the official website of Marie Dressler Museum and watch a few of her movies. You will be in awe of her performance, her conscience, her beautiful mind.
The Melody of Victoria Hall
Start your tour to Cobourg Ontario with the magical Victoria Hall. The Concert hall is a center of all acts, musicals, concerts performed in Northumberland. The hall has a history of many famous musicians performing, be it Canadian country music star Jim Cuddy or Local folk singer Angus Finnan; all of them have graced the stage with their presence.
Who knows, you might get to experience legendary melodies on your next visit! Before you plan anything, make sure you are updated with their recent notifications.
The Evergreen Victoria Park
Rest your mind at Victoria Park, at the waterfront, and on the sandy shore of Ontario Lake. The park is a campground equipped with all the amenities, starting from washrooms showers to transient trailer sites with electric and water, and sewer. 
Want to hang out with your loved ones? It is a perfect place for that. But, with every facility, there comes the price. Find the complete list of the fee charged for camping in Victoria Park here. Make yourself updated with their future announcements.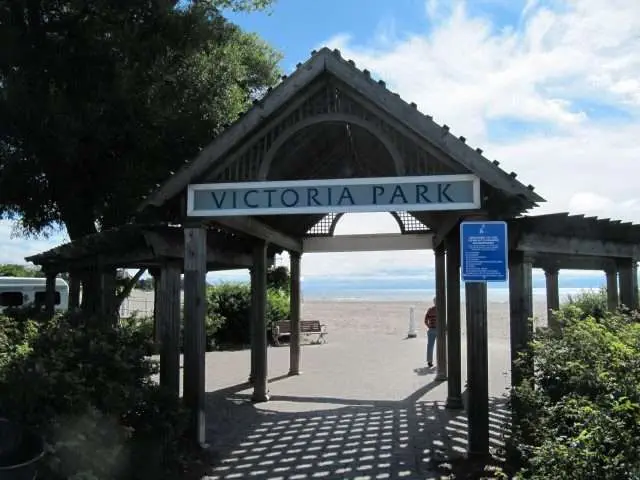 Cobourg is a small settlement and a perfect zest of entertainment to all kinds of travelers. You can laugh with the locals, sing alongside hills and lakeshore, or play soccer until you get tired. There are histories to feed your mind, music to calm your soul, arts to numb your eyes. Indeed, Northumberland County is a true blessing to visitors visiting Ontario or Canada.
You are now one step close to planning your next holiday in charming Cobourg Ontario. Why are you waiting then? Open your browser and book a ticket to this beautiful hamlet of Ontario Province.
Want to share your experience with Cobourg? Comment below to let us know.