It should come as no surprise that some of the world's top country artists are from Canada, a nation with such a rich musical landscape.
Canadian country singers have produced country music with amazing sounds. People love Canadian country music which has been put out by some of the most amazing Canadian country singers of all time.
Many country music singers and songwriters in Canada are very impressive in their specialized way. Moreover, Canada has its tradition and culture for their country music.
From stalwarts like Shania Twain and Anne Murray to rising stars like Tenille Townes and Hailey Benedict, Canada has provided the world with some pretty good country musicians. There are too many outstanding Canadian country artists to name them all, but we've put together a list of the top ten. Both male and female country artists who have influenced the look and feel of country music are included on this list.
Canadian country musicians are honoured and represented by the Canadian Country Music Hall of Fame. In the following, we come through the Top 10 country, Canadian singers. Continue reading.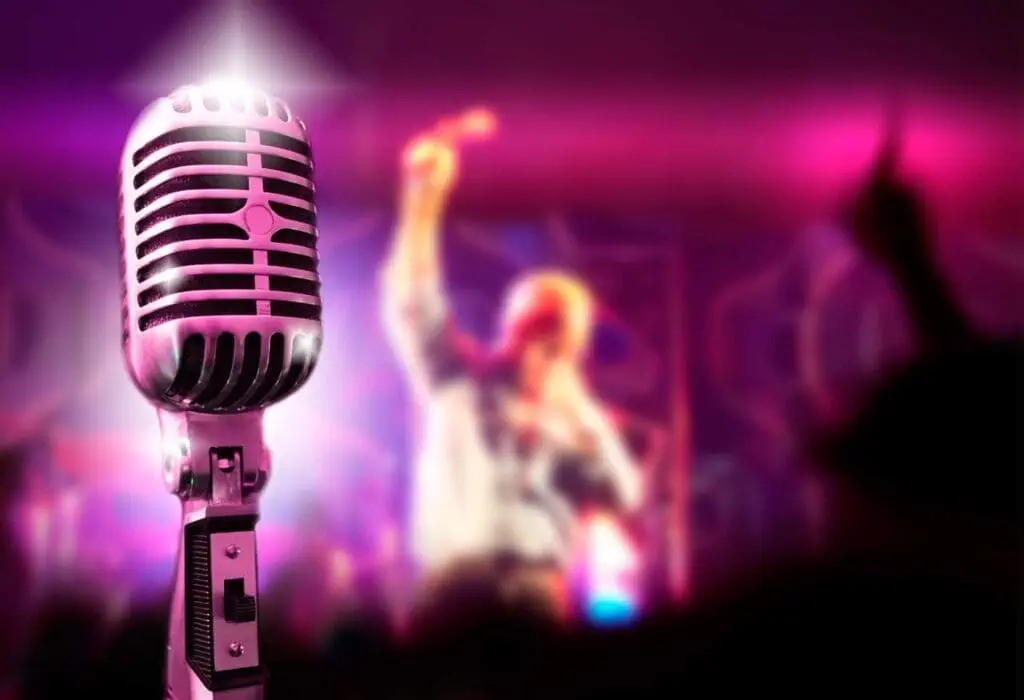 1. Best 10 Canadian Country Singers
1.1. Shania Twain
Shania twain the "Queen of country pop." She is one of the top famous Canadian country singers. Shania twain sold over 100 million records. She has won 5 Grammys, 27 BMI songwriter awards and more. Shania's initiation was in the Canadian music hall of fame.
Shania twain's birth name is not the same as we know today. The real name of the famous singer is originally Eilleen Regina Edwards, which was then changed into Eilleen Regina Twain when her stepfather Jerry adopted her in 1969.
Shania was born on August 28, 1965, in Windsor, Canada. After she turned 2 years old her mother and her father divorced her mother and then married Shania's stepfather Jerry Twain. Jerry Twain adopted Shania alongside her two sisters Jill and Carrie Ann. Then had two boys of Shania's mother and Jerry's own Mark and Darryl.
But the life of Shania was not easy. Shania was vested in the hands of her stepfather Jerry with sexual, emotional and physical abuse. However, the famous singer's mother and stepfather's relationship was not stable. When twain turned 21 her parents both sadly died in a car accident.
It was arguably the most tragic time for Shania when she was left in a position to take care of her siblings devastatingly. And that is when Shania's life took a turning point in her journey.
1.1.1. Twain's Career in the Music Industry:
Twain always had a passion for singing and making her career in the world of the music industry from a very young age. In 1990 Shania signed with Mercury Nashville Records.
Shania's first studio album was a failure after its release in 1993. Later on, after collaborating with producers and many other people she popularly rose to fame after producing her second studio album The woman in me [1995]. This song earned a Grammy award. And spread worldwide and brought her success.
Shania is the only female singer in the industry of history to have three albums certified Diamond. However, Shania twain is the world's best-selling female artist with a lot of accomplishments.
1.2. Terri Clark
Terri Lynn Sauson known as Terri Clark is a Canadian country singer. Terri released her debut song in the year 1955. Clark signed with mercury records in the same year of her debut.
Clark was born on August 5th, 1968, in Montreal, Canada. Clark has three siblings. Terri is the second of four. Terri has an older sister Kim, a younger brother Peter, and a younger sister Tina. Her parents divorced. Clark was then adopted by her stepfather George king who her mother remarried with by taking his last name.
1.2.1.  Clark's Career in the Music Industry:
Terri's two most famous albums are how I feel and just the same. These two albums were certified as platinum in Canada and the United States. Clark has produced several top 10 hits of country music.
Her fourth album fearless which was released in the 2000s certified gold in Canada but unfortunately was not successful in the United States with no top hits. Her fame in chart momentum began with her album pain to kill in 2003 in the United States along with two other albums.
Then from there, her albums started getting more recognition and were in the top 10 hits. Clark produced an album in 2005 Life goes on, and another album single the world needs a drink.
These were one of her last releases for mercury records. In 2007 Clark signed into BNA records. She released various singles through BNA. However, she did not release any albums for BNA records.
From a very young age, Terri loved country music, she faced many discouragements. Although many encouraged her to never give up and here, she is today. With that, Clark continued producing and selling hit albums.
Terri released her 11th studio album raising the bar in 2018. Terri released her first holiday album in 2020. Terri won the award for best new solo artist by Juno Awards. Clark got nominated for the Grammy awards for best country collaboration with vocals, and many more.
1.3. Tenille Townes
Tenille Nicole Townes also known as Tenille Townes was born on January 20th, 1994, in Alberta, Canada. Tenille is a Canadian singer, and songwriter. Townes was nominated for the Canadian country music award when she was 17 years old.
Country music was introduced to Tenille by her grandparents and parents. Tenille was influenced by country music and started building a career through it.
1.3.1. Tenille's Career in the Music Industry:
Townes first single was released in 2009 "Home now". This song has a very deep meaning within it. Tenille wrote this song from a point of view of a daughter whose father is in a war in Afghanistan.
The country musician Duane Steele produced this track. Townes and Columbia agreed to a record deal. Nashville 2018 saw the debut of Tenille's song "somebody's daughter." This single became a hit song. Townes released her first-ever album in June 2011. Her second album "Light" was released in March 2013.
Townes then appeared on the national television show Canada in 2011 where she performed her single "Real "Townes won 4 awards at the Canadian country music association awards in 2019. Tenille received 3 awards for her single "Somebody's Daughter" for the song and video of the year. She was also nominated by Juno awards as "Breakthrough artist of the year" and many more.
1.4. George Canyon 
George Canyon is a country Canadian artist. He was born on August 22, 1970. George is not only a singer but also an actor. In 2004 George competed in the Nashville star two. He did not come first place but was the runner-up. George became very well-known in Canada and rose to fame. He started releasing Canadian country music and people started loving him even more after his competition.
1.4.1. Canyon's Career in the Music Industry:
Canyon has released 11 studio albums, 13 singles and many more. More than 20 singles have appeared on the radio and records and the billboard country chart in Canada.
Canyon's most popular albums are "one good friend" which was released on September 28, 2004, from Universal south records and was certified as platinum. "Somebody wrote love" which was released on September 12, 2006, from Universal Canada and was certified as gold. "Classics" which was released on October 9, 2007, from Universal Canada and was also certified as gold.
While making Canyon's career in singing George is also an actor. George performed in movies. He performed as the character "Charlie wells" in 2008 in the Heart land series. Canyon's most famous role was in the 2012 film "Dawn rider" as "Cattle Jack".
In 2005 George won the award as "Country recording of the year" by Juno awards for "one good friend". In 2007 he won the award for "somebody wrote love" as "Country recording of the year". Canyon won the "Male artist of the year", "Single 0f the year", "Socan song of the year" for "my name", and many other Canadian country music association awards. He also got nominated in 2005 for the title "Album of the year" for "one good friend" and in 2007 "Album of the year" for the album "somebody wrote love". and more.
1.5. Paul Brandt
Paul Rennee Belobersycky known as Paul Brandt is a Canadian country singer born on July 21, 1972, in Calgary Alberta.
1.5.1. Brandt's Career in the Music Industry:
Paul released his first single "My heart had a history" and it became a number one hit in Canada. "Calm before the storm," his debut album, also reached number one. Paul began putting out additional singles, and in 1997, his three top songs, "I do," "I meant to do that," and "take it from me," received a gold certification.
Brandt releases his second album "outside the frame" but it did not get the same outcome as his first album "calm before the storm". Paul's second album did have a few hits like "a little in love" and more.
Brandt released his third album whose outcome was not as good as compared to the other two, but it followed with 2 popular songs "the sycamore tree" and "that's the truth" Paul then released Canada's only greatest hits compilation "what I want to be remembered for" in 2000. After that, Paul left Warner records and started his label "Brandt records" and has gained success since then.
In September 2007, Brandt made his album "Risk" available. In 1997, 1998, 1999, 2000, and 2002, he was given a prize for "Male Artist of the Year."
Paul received "Album of the year" for "Small towns". And "Album of the year" for "this time around" in 2005 at the Canadian country music awards. He also won an award as the title "country recording of the year" by Juno awards on April 6, 2008, and many 0ther Juno awards. He received the award by country music association awards as the title "Global artist of the year" in 2005.
1.6. Morna Anne Murray
Morna Anne Murray is a Canadian country music artist born on June 20, 1945, in Springhill, Canada. Morna is one of the biggest country music singers and has made a worldwide sensation in the history of country music. Morna has sold over 55 million copies.
1.6.1. Murray's Career in the Music Industry:
Murray's Career in the Music Business: Morna became the first Canadian woman to top the U.S. charts as a vocalist. She received a gold record for "Snowbird," one of her songs. Murray's debut album and her lead single were Canadian radio hits. Murray signed with "capitol records" to record her second album "this way is my way" in 1969.
Morna's second album included her single "Snowbird" which was a number 1 hit in Canada and the U.S. Charts. One of Murray's all-time biggest hits is " A love song" "He thinks I still care" "You won't see me" "You needed me" "The Beatles" "I just fall in love again" and "Snowbird".
Murray won 4 Grammy awards. He won 24 Juno awards and Ranked 24 in country music television. And also 3 country music association awards, and 3 Canadian country music association awards and many others.
1.7. Dean Brody
Bryan Dean Brody is a Canadian country music performer who was born in Smithers, Canada, on August 12, 1975.
Canadian country music performer, songwriter, guitarist, and producer Dean Brody. Brody made his breakthrough in 2009 with the song "Brothers," after first signing with Broken Bow Records in 2008.
His self-titled debut album, which Matt Rovey produced, was published in 2009 and featured this song, a US Top 40 country smash. After signing with Open Road Recordings, Brody put out his second album, Trail in Life, in 2010.
1.7.1. Brody's Career in the Music Industry:
Brody signed to broken bow records, He made his debut with the single "brothers" in the year 2007. Brody's single "Brothers" came in the top 40 country hits in the U.S. Later in 2012 dean signed into open road recordings. And put out his second album titled "trail in life".
Brody put out his third album titled "dirt" in 2012. Dean released his fourth album "crop circles" on November 5, 2013. He released his new single "where'd you learn how to do that" in 2022
Brody won the award for "brothers" as "single of the year" in 2009. He got nominated by the CCMA awards as the title "album of the year" and as "male artist of the year".
2011 saw Brody win several awards for "road in life," including "single of the year," "album of the year," and "composer of the year." Dean received the "song of the year and "male artist of the year" prizes in 2012 for "dirt."
Dean's album "dirt" was nominated for a Juno Award in 2013 for "country album of the year." Dean received the 2014 Juno Award for "country album of the year" for "crop circles," the 2016 Juno Award for "gipsy road," and many more honors.
1.8. Brett Kissel
Brett Kissel is another top Canadian country singer, born on May 27, 1990, in Saint Paul, Alberta, Canada.
Kissel was born in St. Paul, Alberta, the son of Brenda and Gordon Kissel and a fifth-generation Albertan. Jamison is his elder sibling. His family owns the Wyzykowski North View cattle ranch in the Flat Lake region of northeastern Alberta, where he was raised on a cattle ranch.
The ranch, which was homesteaded in 1910, raises Speckle Park and Angus cross cattle. It bears the names of his Wasyl and Paraska, Wyzykowski great-great-grandparents.
1.8.1. Brett's Career in the Music Industry:
At the age of 12, Brett recorded his first ever album "Keeping it country". Brett then released three more albums in 2004 "my roots run deep" in 2007 and "tried and true" in 2006.
Kissel was nominated for several awards at the age of 16 making him the youngest country artist in the history of award shows and country music. Kissel released his single on June 17 "started with a song" by Warner music Canada
His first ever album for Warner was released in 2013. Kissel released his third single from the album "started with a song" in 2014 named 3-2-1. On December 8, 2017, Kissel released his new album titled "we were that song". In 2018 Brett went on a tour around Canada to support the album.
Brett won the "breakthrough artist of the year" by Juno awards in 2014 and got nominated as "country album of the year" for "started with a song". In 2019 Kissel won the "country album of the year" for "we were that song" by Juno awards.
Brett won the award by the association of country music in Alberta awards for "started with a song" as "rising star award" and "single of the year award", and many more awards and honors.
1.9. Duane Steele
Duane Steele is a historical Canadian country artist. Duane is a singer-songwriter and has released five studio albums and also 1 greatest hits album. Steele released several singles which charted the top Canadian singer's chart.
1.9.1. Steele's Career in the Music Industry:
Duane steel started his career by joining the band "rock n horse" in 1984. The band released their first album "highways" in 1991 and a single in the album "real good love" reached number 69 on the Canadian country singer chart.
In 1993 the band separated. Then Duane signed a publishing contract with Warner Chappel. In 1995 Mercury records signed a record deal with Duane.
After signing a record deal Steele released his debut album "p.o box 423" in the year 1995 with Mercury records. Four singles from the album were the hits of top 10 in the Canadian country chart.
In 1996 Duane released a single titled "Anita got married" which became his first number 1 song. In September 1997 Duane released his second album "this is the life". Steele's two singles "I could just get you" and "tell the girl" Reached the Canadian top 10. Steele made his own label Jolt records and parted ways with Mercury records. He released a greatest hits album in 2004.
For "best country male vocalist" and "best new solo artist across all genres," Steele received Juno Award nominations. In 1997 Duane won his first award at the Canadian country music association awards as a vocal collaboration of the year for his duet with Lisa broke. In 2001 Duane won the award of Independent male artist of the year.
1.10. Lindsay Ell
Lindsay Elizabeth Ell known as Lindsay Ell is a Canadian country artist. Born on 20 March 1989, Calgary, Alberta. Lindsay is a singer, song writer.
1.10.1. Lindsay's Career in the Music Industry:
Ell's first album "consider this" was released in 2006 by Rambach music. Lindsay released another album in 2009 which was different than her debut album. After that Lindsay moved to Nashville and signed a record deal with the Stoney creek records.
In 2013 Lindsay released her first single "Trippin on us". This song made success not only in Canada but also in the United States. In 2022 it was noted that Lindsay will host the second season of Canadas got talent in 2022.
2. Final Thoughts
The music of these Canadian musicians may differ slightly from that of their American counterparts from the South. They still adhere to the principles of traditional country music, writing melancholy and passionate ballads with straightforward harmonies and outstanding forms enhanced by stringed instruments.
Numerous other Canadian country performers are also having a major domestic and international impact. You are responsible for finding them and adding them to your playlist. Click the link to get more information.
As an Amazon Associate, Icy Canada earns from qualifying purchases.
[amazon_auto_links id="81298"]
The Icy Canada team strives to create content that matters. It's why our content is written by travel writers, authority experts, well-known authors, and niche experts. Our content is also periodically reviewed by expert authors for accuracy and trustworthiness.
As an Amazon Associate, Icy Canada earns from qualifying purchases. [amazon_auto_links id="81298"]