Are you looking for computer stores in Ottawa? Because, if you are, then we have the best ones picked right here for you. 
Computers have now become an important part of regular human life. We live in a world where almost everything in our daily life revolves around technologies & computer-operated systems.
In today's time, the whole world depends on technology & computers make everything run quite convenient.
Well, which is why we must stay updated with the best stores in town to provide us with the best services. So, if you live in Ottawa, this article is what you will need to check at the earliest.
We have picked the best dealing computer stores in Ottawa for you. But before going further into that, here are a few suggested reads for you that you might enjoy:
Best Dealing Computer Stores Ottawa
1. Computer Rise
Location: 1803 St. Joseph Blvd, Orléans, ON
Located in Orleans, in the Metropolitan area of Ottawa, Computer Rise is your one-stop destination. Whether you have to make a purchase or get an old device fixed, Computer Rise is there to meet your every need.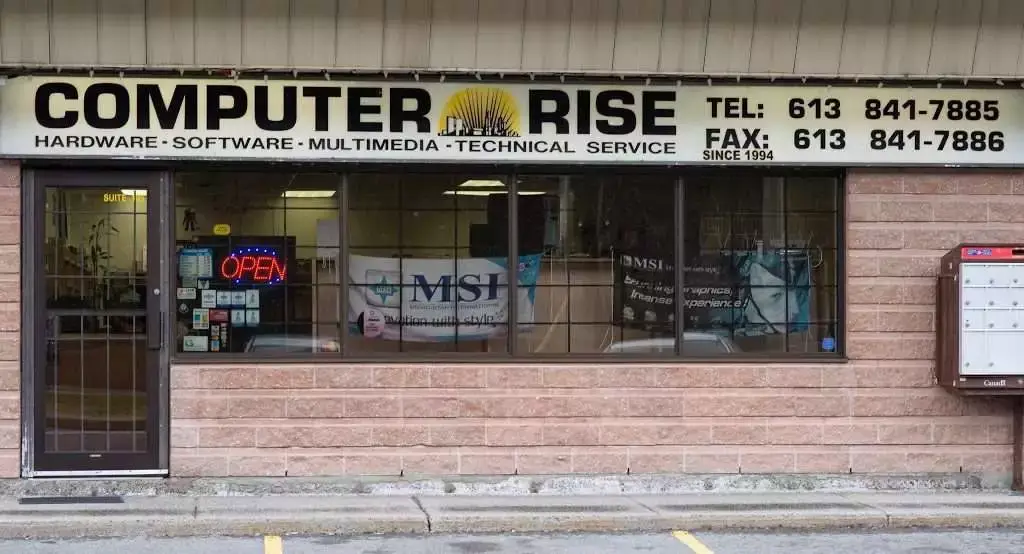 This Better Business Bureau (BBB) accredited store deals in a wide range of products, from android TV sets to customized gaming systems. Most reviewers state that the repair & maintenance staff are professional and well trained.
Services & Additional Information:
The services involve the purchase and repair of all kinds of desktops, laptops, and their parts. These involve personal care & service for all brands of desktop computers & laptops. Plus, if you're looking to save money, try getting some of their certified refurbished products from ACER or GATEWAY.
2. The PC Room
Location: 546 Gladstone Avenue Ottawa
The PC Room is an IT services & computer repair store, located in Gladstone Avenue. The store is considered to be Ottawa's widest & premier choice for computer purchasing and repairing services.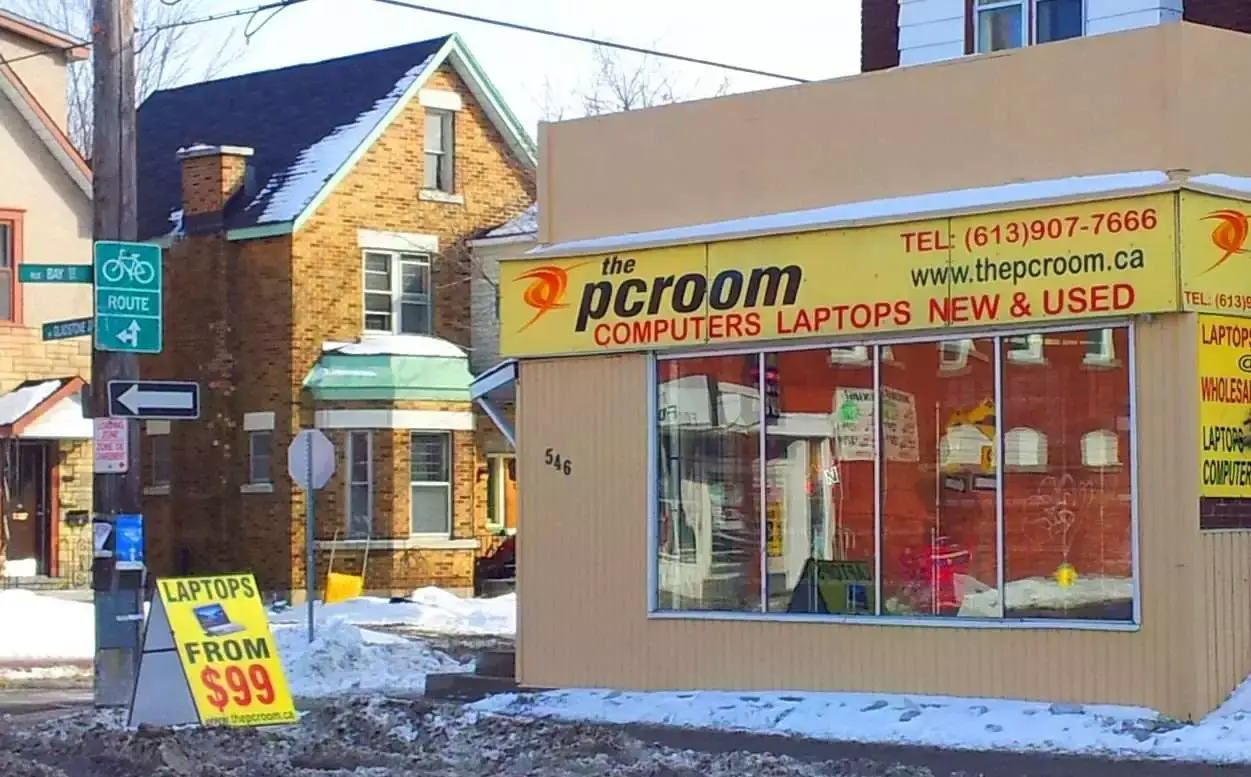 The store opened in the year 2000 to provide products & services at the best prices possible. They deal with desktop computers and laptops of various companies such as HP, Dell, Apple, Toshiba, Lenovo, and a few more.
They offer a wide range of maintenance & repair solutions, including virus removal, data recovery, networking & upgrades, and screen replacements.
The store mainly deals in selling factory refurbished products. And they provide special discount offers to students & senior government employees.
The PC Room is Ottawa's number one choice for used desktop computers & laptops. And for any software or hardware issue, they are one of the best Ottawa has.
3. Canada Computers & Electronics
Location: 279 Laurier Avenue West Suite 100, Ottawa
Next on the list of computer stores in Ottawa is the Canada Computers & Electronics located in downtown Ottawa. This store is another one of Ottawa's one-stop destinations for all kinds of device purchase & servicing.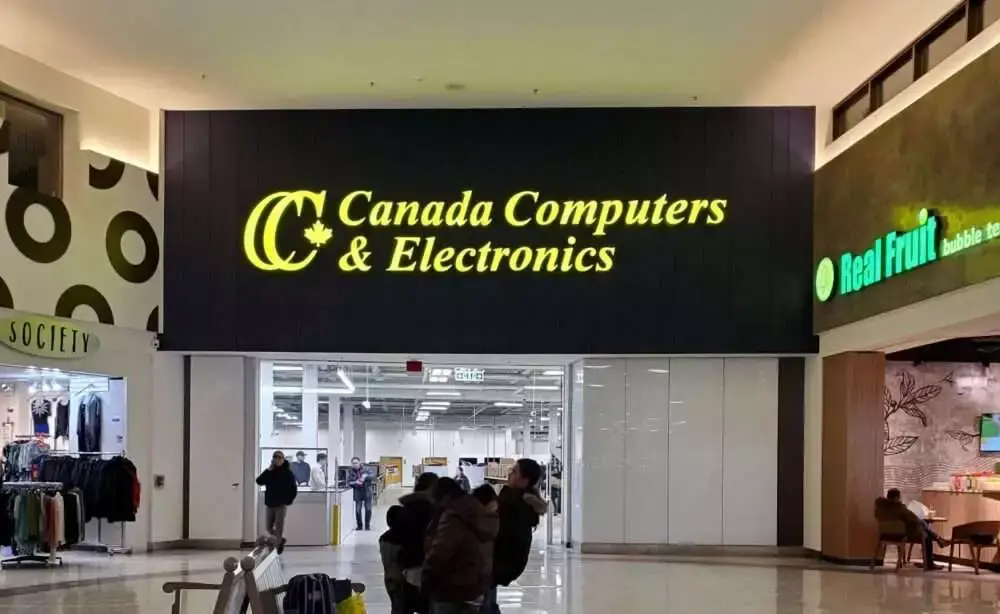 Canada Computers is one of Ottawa's largest flagship stores, providing regular services, repairs, maintenance, upgrades, & installations. The store has a full team of expert technicians providing a wide variety of services.
From solving virus issues to repairing broken hardware, the team can fix everything. They deal with selling a wide range of products, such as computers & tablets, home theatre systems, networking security systems, appliances.
4. Ottawa Laptop
Location: 1771 Carling Avenue Ottawa, ON 
Moving on, 4th on the list of computer stores in Ottawa, we have the Ottawa Laptop in Carling Avenue. This one is a small store but a good fit for the customers' requirements.
The store features a good selection of used laptops at very affordable prices. They sell both the new & refurbished computers, so customers are offered a wide variety of options.
Their services include MAC & PC services and data recovery. They are open six days a week, that is from Monday-Saturday.
5. Dragon PC
Location: Old City, Apartment, 1320 Richmond Road, Ottawa
Located in Richmond Road, the Dragon PC is a store exclusively for customized gaming computers. They can design your computers as you need them to. They are known to sell the best gaming computers in town.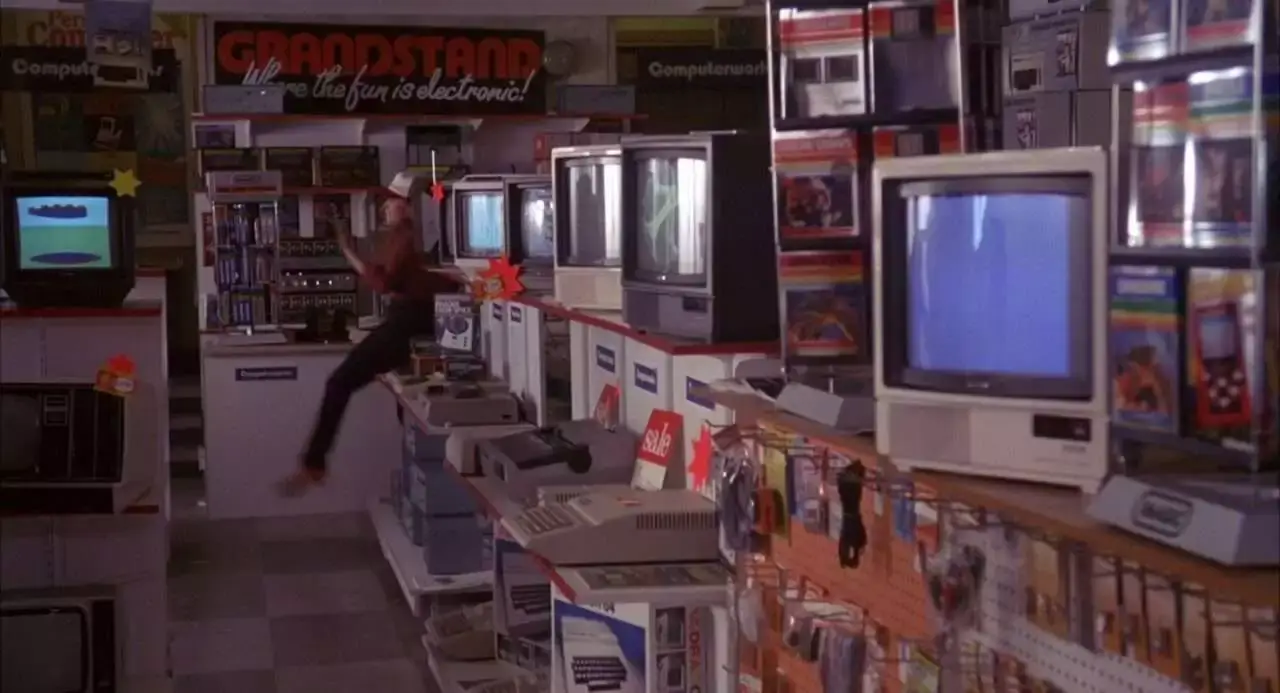 The servicing team is very well trained & knowledgeable. They can customize your computer within your budget and with an excellent finish. Their work is very professionally & promptly done.
For high-end computing platforms, this store is a perfect choice. Customer reviews say they prefer Dragon PC's customized computers over pre-built gaming PC.
6. Factory Direct
Location: 1651 Merivale Road Nepean, Ottawa, ON 
Coming up next on the list of computer stores in Ottawa is the Factory Direct located in Nepean, Ottawa's west inner core.
Factory Direct has some of Canada's best deals on electronics. The merchandise section of this store is quite impressive with the varied options they have.
They sell both new & refurbished electronics, including computers, TV, air-conditioners & other appliances. Their products are mostly sold at an affordable price range, and the refurbished ones come with a warranty period.
The only drawback of this store is that they don't provide refunds or returns. So you have to be sure what you are buying. 
7. EverBest Computers (Ottawa)
Location: 1061 Merivale Road 28, Ottawa, ON
And on number 7 on the list of best dealing computer stores in Ottawa is the Ever Best Computers in 28 Merivale Road.
The EverBest Computer store has been providing services in Ottawa since 1998. They offer on-site service for home & business needs as well. The store deals in the repair & purchase of laptops, desktops, tablets, and smartphones.
It features all accessories & parts of computers, including motherboards, hard drives, sound cards, & other devices. Additionally, the store has an A+ Better Business Bureau (BBB) rating & accreditation.
8. The Trailing Edge
Location: 6 Bexley Place Unit 101, Nepean, Ottawa, ON
The following computer store on the list of best dealing computer stores in Ottawa is the Trailing Edge, located in Bexley Place.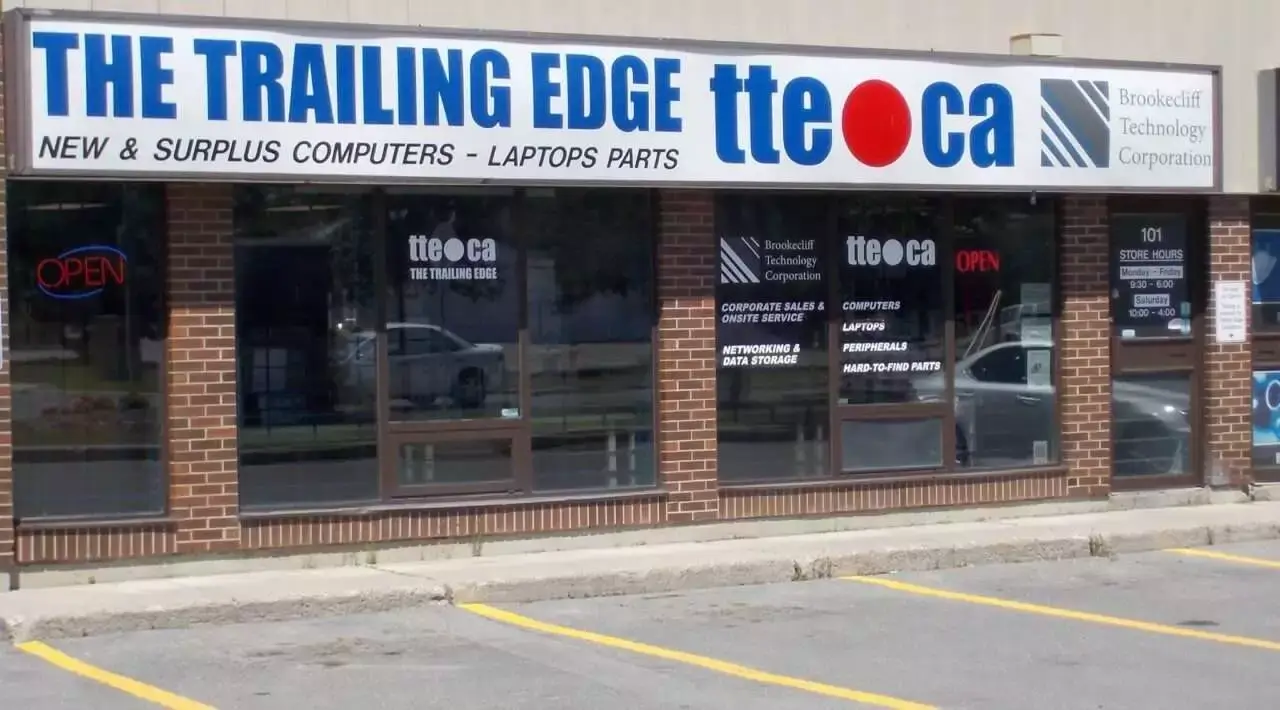 The Trailing Edge is Ottawa's most trusted computer store, providing services for over 20 years now. The store was opened in 1997, and since then they are servicing Ottawa with the best deals in new & refurbished computers & other products.
Their servicing department has the most skilled technicians, so your products are always in safe hands. Moreover, the store is a community-oriented company; that is, they help & sponsor local non-profit organizations.
You can shop from them online as well or visit the store in person to check out the weekly deals. And they do offer on-site service as well, and you have to make a call & book an appointment.
9. The Source
Location: 50 Rideau Street Unit 137, Ottawa, ON, Canada
And next up on the list of the best dealing computer stores in Ottawa, we have is The Source in Rideau Street.
The Source is one of Ottawa's oldest computer stores, which opened nearly 50 years ago. They are a local Canadian company that has now grown into one of Canada's largest tech retailers.
The technicians' team at The Source is well trained & qualified to help you around the ever-evolving technologies. The store deals with some of the top brand products to help you find the best.
Whether you are looking to build a smart home, set up a gaming computer, or maybe repair a smartphone, they have the expertise to aid you with your need.
The Source is limited to its top-notch products & repair services, but it plays a vital role for the Canadian community. The store extends support to hundreds of Canadian communities through partnerships.
10. Best Buy
Location: 1701 Merivale Road, Nepean, ON K2G 3K2
Last but not least, on the list of computer stores in Ottawa, we have 'Best Buy,' another computer store in Ottawa's west core Nepean.
The Best Buy is a chain retailer store featuring a large assortment of products, including computers, laptops, tablets, & other related accessories.
The store runs different offers regularly on almost all of their product ranges. They offer services under the "geek squad protection" support, which helps you through any tech services you need at any time.
Their support service extends a membership plan, too, for both your home & business. The support squad is available over online chats, phone, or home visits, whichever is convenient for the customers.
The support services are available for categories like tablets, laptops & desktop computers, and smart home & networking. And the store provides delivery services too, with free shipping over $35.
Well, as mentioned already, staying up-to-date with the latest technologies is vital in today's time when the technology itself is ever-evolving. And the computer stores in Ottawa exactly serve this purpose.
So, we have picked the best 8 computer stores in Ottawa, which not just deal with quality products but provide excellent services too. I hope this article helps you pick a store the next time you need any such services.
Suggested Reads
7 Best Schools in Ottawa For Your Children
As an Amazon Associate, Icy Canada earns from qualifying purchases.