This is your guide to Old Port Montreal.   
Old Port Montreal, the historic port of Montreal, Quebec, Canada, is today's most entertaining area, drawing almost six million tourists per year.
The Port was initially opened in 1830 and is now operated by The Old Port of Montreal Corporation and owned by the Government of Canada.
The port was used as early as 1611 by the French fur traders as a trading post. The port was developed again in the 1990s. Today, Old Port Montreal is one of the most entertaining areas of Canada that draws over six million tourists per year.
The recreational Old Port Montreal is a definite crowd puller, offering the Montrealer and various other visitors from around the globe a wide range of excellent sites to visit and a parade of fun activities.
This is probably your dream destination to visit, with its ample display of sights from the beautiful cobblestone streets (your old world experience road) to greystone buildings, art galleries, and the heritage sites; this place is an absolute delight.
The charming Rue St-Paul is a must-walk through the street as it is the oldest street of Montreal, which served as the main thoroughfare for many years in the 18th and 19th centuries.
St-Paul was laid out in 1672 and is named after Paul de Chomedey Maisonneuve, founder of Montreal.
The street is apt for a stroll and is home to more beautiful landmarks such as Bonsecours Market and Notre-Dame-de-Bon-Secours Chapel.
St-Paul is considered an old-world charm and is the highlight for most Old Port Montreal walking tours. It is a historic and iconic stretch of cafes, boutiques, galleries, souvenir shops, and more.
Saint-Paul street is an absolute delight for those who have eyes for beautiful architecture, as it still holds the beauty it had back in that time and gives you a whole old-world experience.
And that is why, although it doesn't hold the same importance today, it is still the heart and core of Old Port Montreal.
If you want to know more about the enticing history of Old Port Montreal, click here!
Well, apart from the old-world experience of cobblestones, narrow streets, and greystone buildings that takes you back to the European roots, there's so much more to today's Montreal, such as Jacques Cartier, Notre-Dame-Basilica, Habitat 67, and Parc de la commune.
Old Port Montreal: 15 Incredible Sites
Here's a list of the 15 most great sites to go to on your visit to Montreal.
1. Montreal Science Center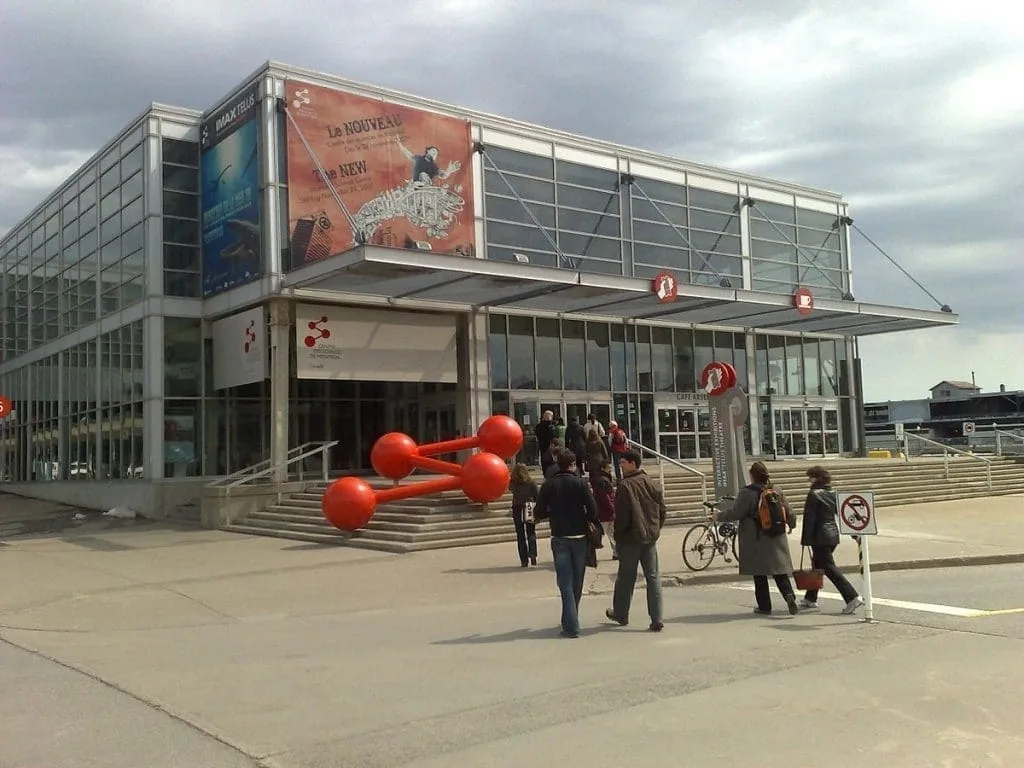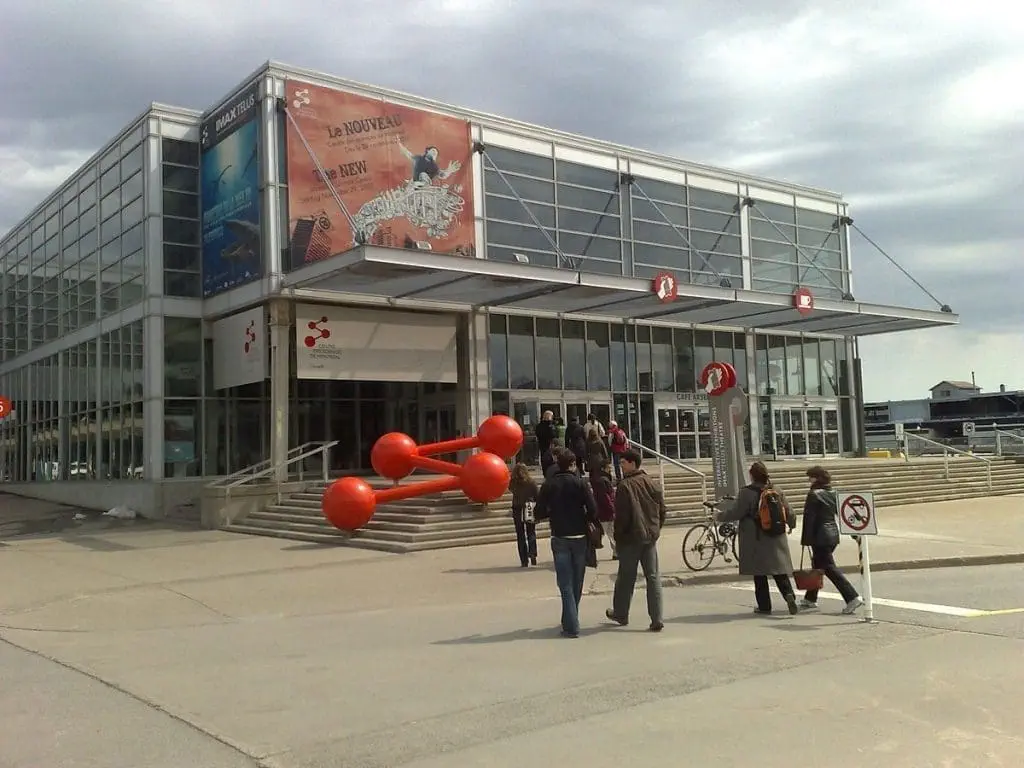 You're in a place full of history and old-world experience, so there's a lot more to learn and blow off your minds with!
The Montreal science center is an exciting learning space for every age. The museum is entirely devoted to science and technology and is a hub for science enthusiasts.
It is located on King Edward Pier in the Old Port of Montreal. It was established on May 6, 2000, and was initially known as the "iSci Centre," after that, in 2002 changed its name to the present: Montreal Science Centre.
Montreal Science Centre also features the latest IMAX movies in its state-of-the-art theatre. And now the most popular activity is the journey to space.
Visitors now explore and experience the daily lives of astronauts through interactive sessions. The visitors have access to interactive exhibits and hands-on experiences, which mostly excites younger minds.
Such fun and surprising exhibitions and interactions provide a better way of exploring and learning different areas of science and technology.
2. Montreal Museum of Fine Arts
The Montreal Museum of Fine Arts was set up in 1860 and is the largest art museum in Canada in terms of gallery space. It is also the oldest museum in Canada, founded by Bishop Fulford.
This museum stands among the 8th most visited museums in North America, having nearly 1.3 million visitors.
The museum has a fine display of art, music, cinema, fashion, and design exhibitions. The museum holds marvelous collections of paintings, sculptures, graphics, textiles, and more.
The museum was initially created with the idea of encouraging fine arts among the people of the city.
Being one of the first museums in North America to have a comprehensive collection, this museum stands strong to date. Montreal Museum of Fine Arts has an equally supreme architectural impact on its visitors.
The museum is severed into five pavilions, each with a unique architectural taste. The Beaux-Arts building: Michal and Renata Hornstein Pavilion are the oldest of all, built back in 1912, which takes you to the museum's temporary exhibitions.
The Jean-Noel Desmarais Pavilion showcases the modernized architectural style, whereas the Lilian and David M. Stewart Pavilion is the home to decorative arts and designs.
The Claire and Marc Bourgie Pavilion has a rich collection of Quebec and Canadian art.
The very recent addition to the complex is the Michal and Renata Hornstein Pavilion for peace, built in 2017, which is mostly dedicated to international art, from old masters to modern art.
3. Notre-Dame Basilica
Your visit to historic Montreal is incomplete without a tour of Notre Dame Basilica, one of Canada's most amazingly gorgeous churches. Basilique Notre-Dame de Montréal is a basilica in the historically beautiful Old Montreal, Canada.
It is one of the most visited monuments in North America, with approximately 11 million people visiting annually.
The interior of Notre-Dame Basilica is the most attractive element and is regarded as a masterpiece of Gothic Revival architecture, which makes it more architecturally interesting. Its unusual stained glass windows go back to the rich religious history of Montreal.
Visitors are offered musical programming of choral and organ performances, which enlightens their tour. In addition, a sound and light show, "Aura," displaying the richness of Notre-Dame heritage, is hosted in the evenings.
 4. Way to your heart: it's food-o'clock!
We are presenting the two best to choose from. These restaurants offer you a wide variety of choices.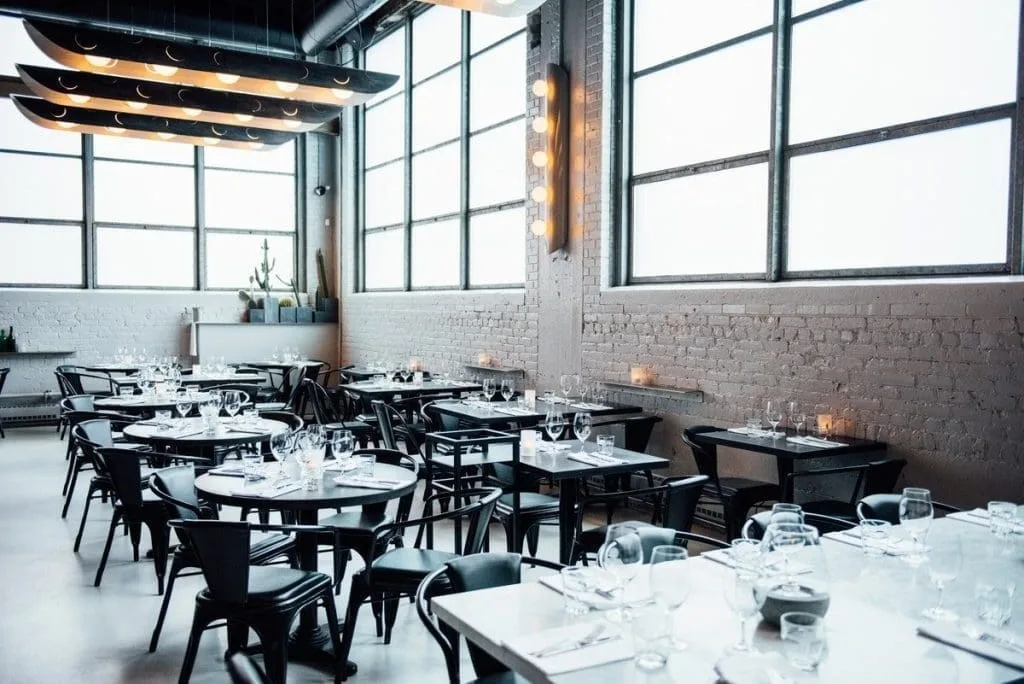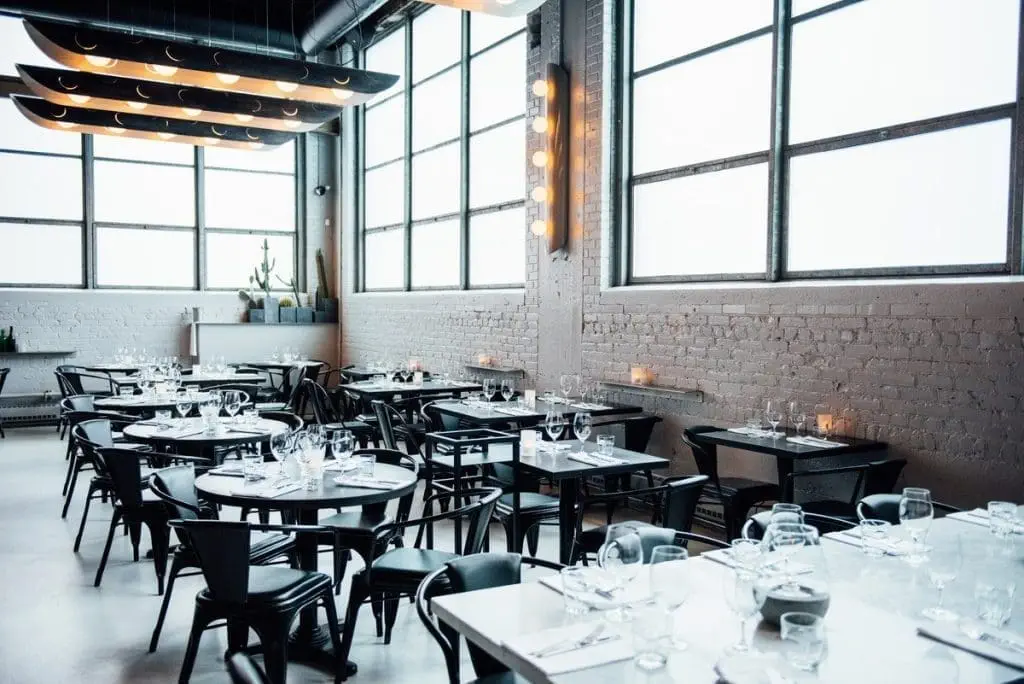 Le Serpent 
Le Serpent is one of the most "in talks" restaurants in Old Montreal. It is a contemporary restaurant that serves you fine Italian food with the essence of the old country.
This is the place to come to savor your taste buds with some modern Italian food, with their four-course style. Le serpent provides you with a comfortable dining environment.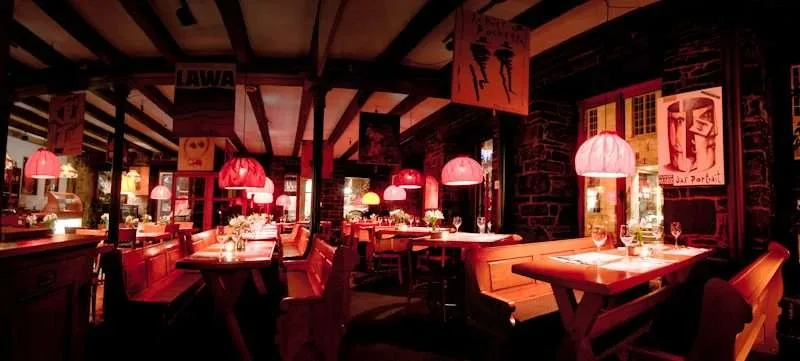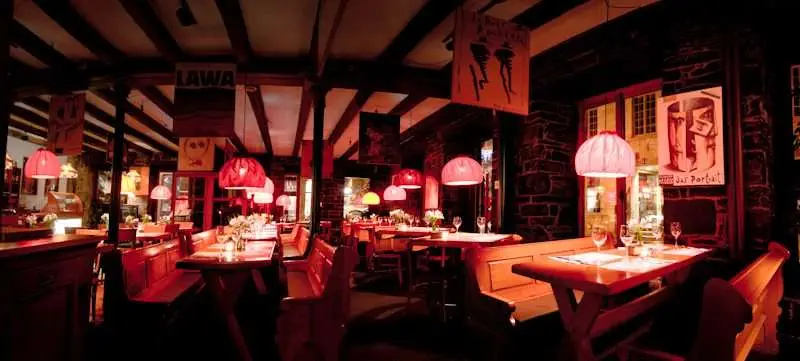 Stash Cafe' 
This is your place for a great evening experience with delicious and authentic Polish food.
Their ambiance is what you will love the most, and while you enjoy your food, they offer you live piano music to make your evening even better. This cafe provides you with one of the best live musical experiences.
5. Relax in the new fun: Bota Bota!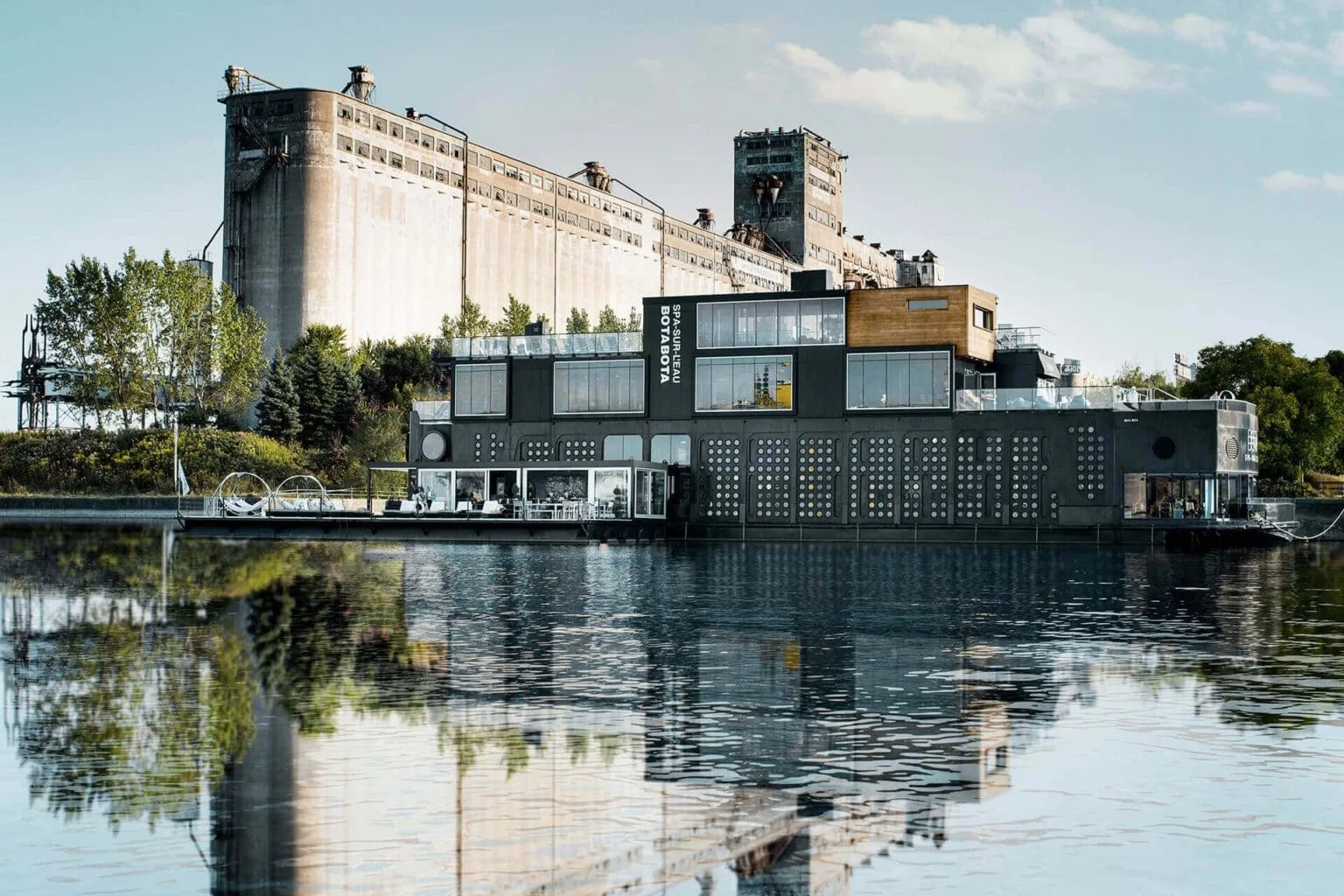 Old Port Montreal has a lot to offer, from beautiful attractions to relaxations. Le spa-sur-l' eau Bota Bota is exactly your relax and enjoy the view place.
Located on a ship in the Old Port of Montreal, Bota Bota is a ferry turned spa offering healing treatments, yoga, and enchanting ambiance. At the same time, you enjoy the beautiful view of the St. Lawrence River.
It's five decks, offers you the finest treatments you could ask for, including a floating terrasse and restaurant, saunas, outdoor hot tubs, a garden area, two eucalyptus steam baths, massage stations, and all these with a great view!
6. Spin the town: La Grande Roue de Montréal 
La Grande Roue de Montréal is a 60m tall Ferris wheel built at the Old Port of Montreal and is recognized as the tallest Ferris wheel in Canada.
La Grande Roue de Montréal gives you  360° breathtaking views of Old Montreal, its historic buildings, the river, and the mountains.
It brings you an unforgettable experience to add to your list, with the comfort you need. This brand new observation wheel was inaugurated in 2017 and is a must-visit destination to experience a detailed yet beautiful landscape view.
7. Always in style: Rooney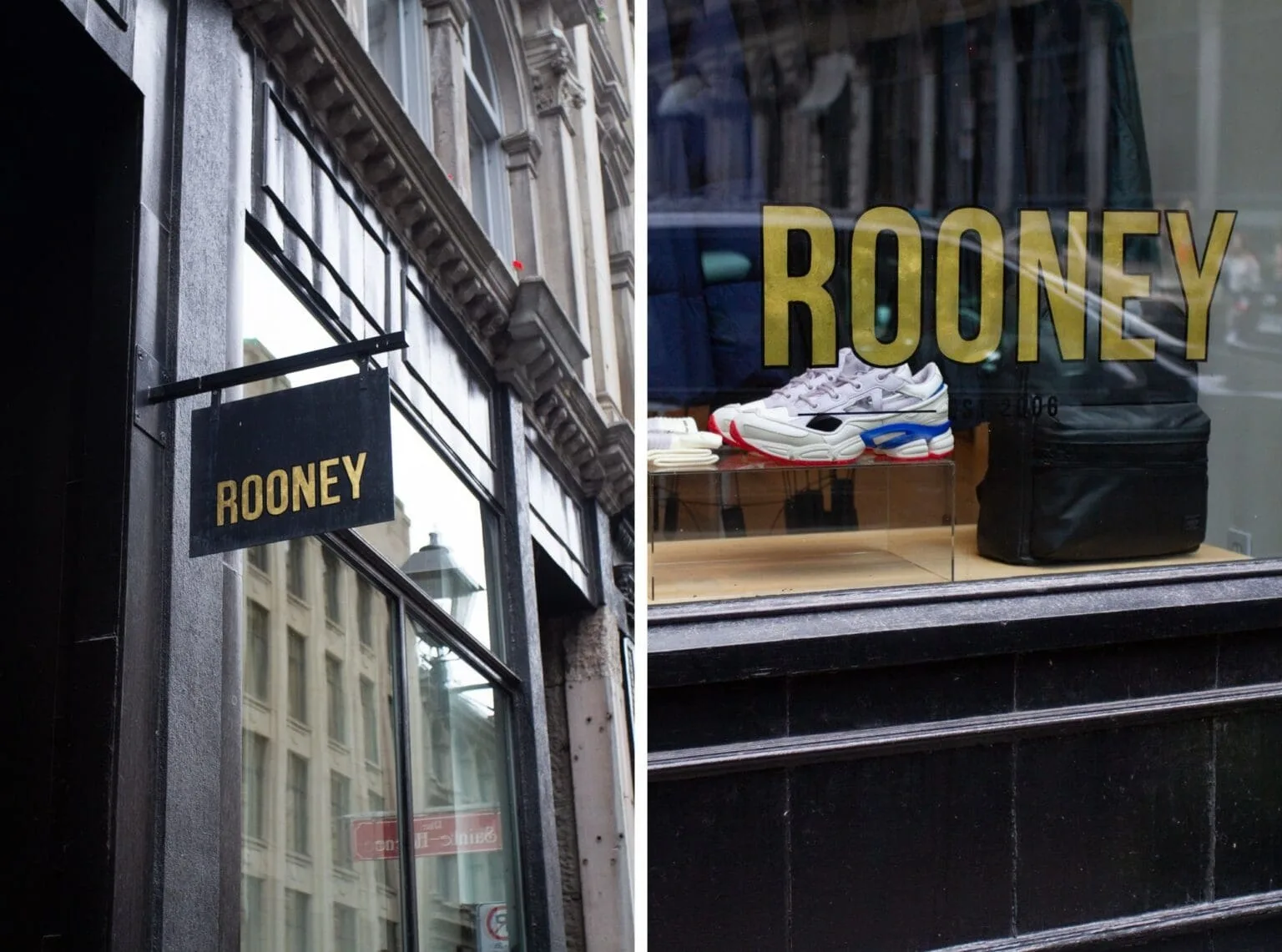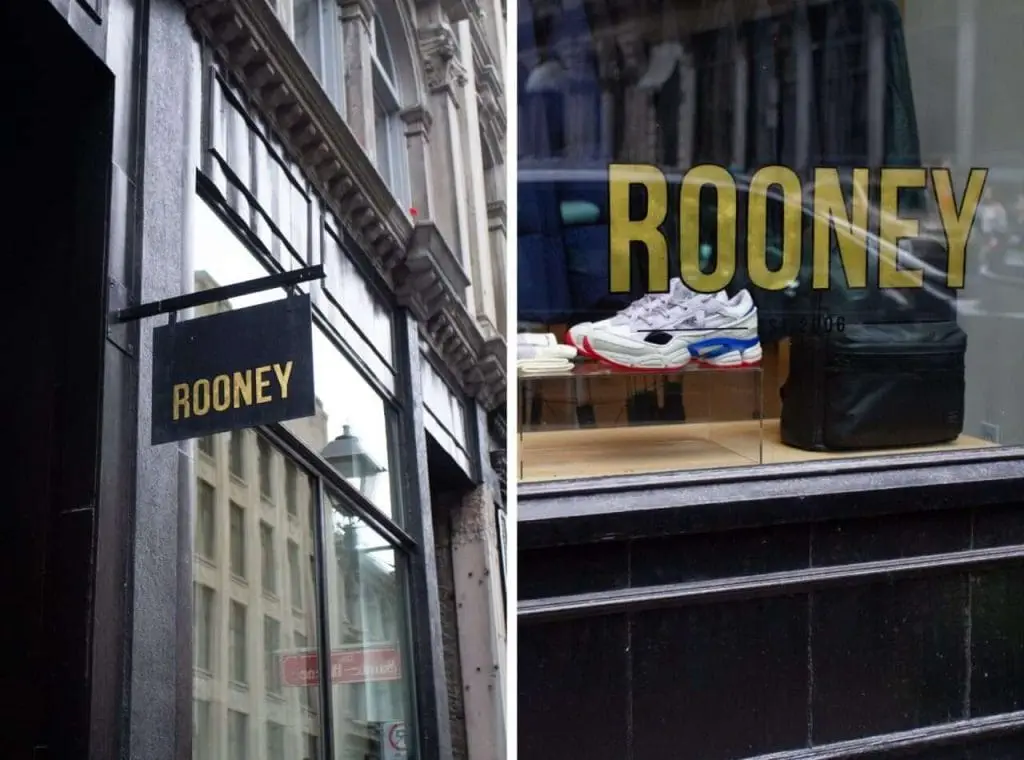 Rooney, a clothing and accessories boutique opened in 2006, is there to keep you up with all the latest up-and-coming styles and brands.
It provides you with authentic and unique redefined streetwear. Rooney has collections from both well-known and independent designers, which gives you wider choices to fit in in the best.
8. Fun in the sun: Clock Tower Beach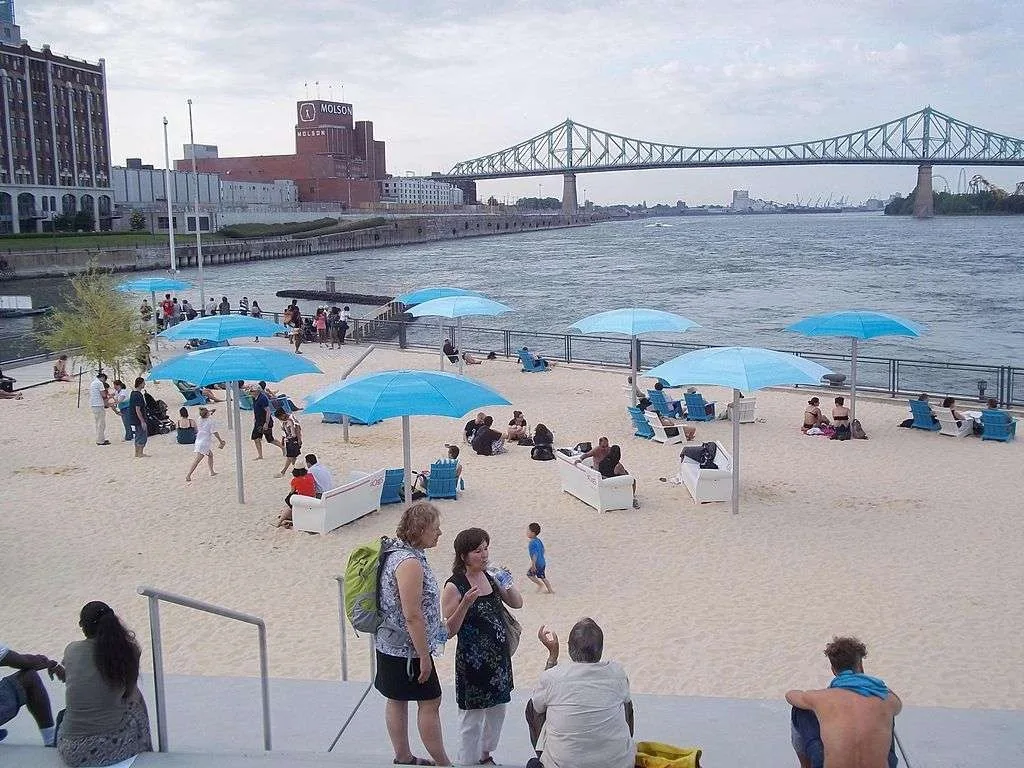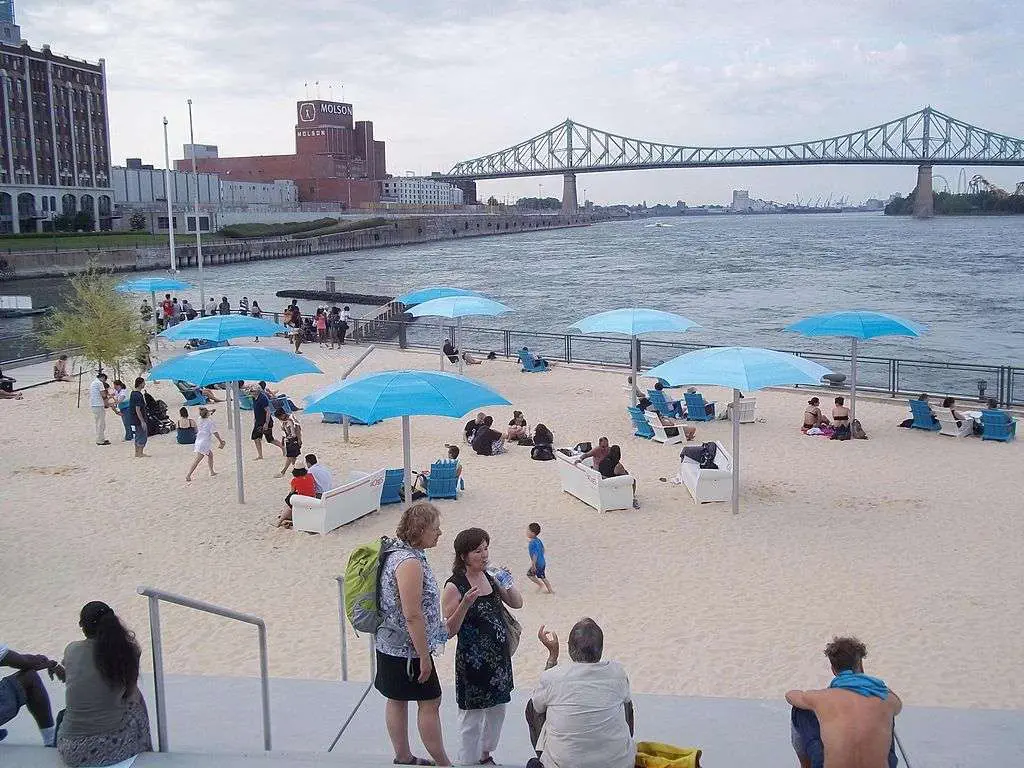 Adjacent to the historic Clock tower, plage de l'Horloge is an excellent space with phenomenal views of Montreal and a unique hot summer trendy beach feeling.
The Clock tower beach is an artificially created environment opened in 2012 on the St. Lawrence River. It offers you a pleasant walk along the waters while you enjoy the view and think of the Saint Lawrence River.
9. Patinoire du Vieux Port: ice skating rink!
Patinoire du Vieux Port, the ice skating rink, is the most happening and lively space in Old Montreal.
Slide your way into the cool refrigerated ice space, and enjoy the festive programs celebrating Montreal's cultural diversity with events like DJ on ice, karaoke on ice. This is a must-visit place for winter evenings, with friends and family.
Planning to study in Montreal? Here are the top Universities to study.
10. Incredible architecture: habitat 67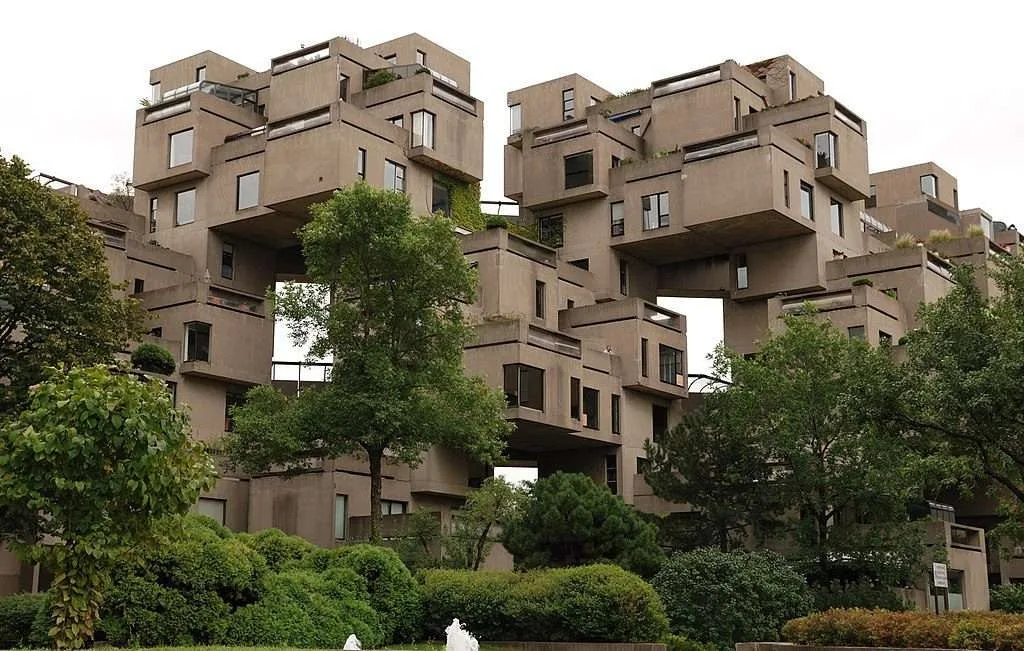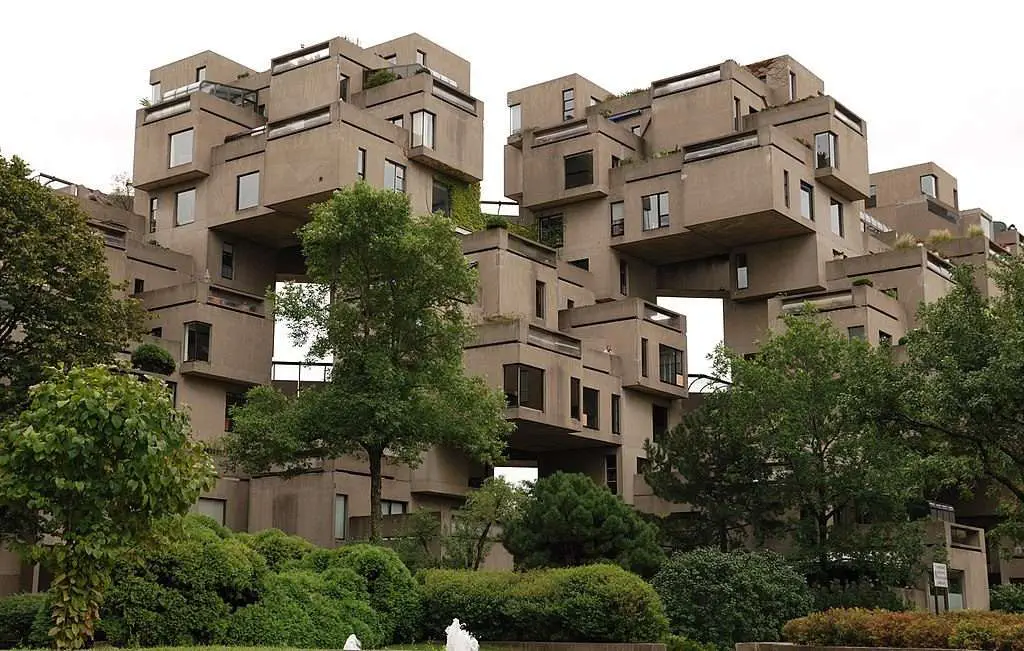 Habitat 67 is a housing complex designed by an Israeli-born Canadian architect Moshe Safdie. This complex has a perfect picturesque view and is considered an architectural landmark. It is a famous building in Montreal, as well as in Canada.
Habitat 67 is always in talks for its urban housing vision. Space gives you the sense of a perfect neighborhood to live in, and it's still beautiful for some awesome pictures for your collection.
11. MTL Zipline and quick jump
Wing your way, and soar above the town of Old Montreal in a zip line and have the flight of a lifetime.
It is the first urban zipline circuit in Canada, strung between two towers giving you the most thrilling experience and a wonderful panorama.
Along with the zip line adventure, it offers a quick jump sport that allows you to have a free-fall experience. The free fall raises your adrenaline level and gives you a memorable experience.
12. Montreal Botanical Garden
The Montreal Botanical Garden has been a National Historic Site of Canada since 2008. This garden is recognized as one of the world's greatest botanical gardens due to the stretch of its varieties and facilities.
The park is a part of Montreal's space for life and is a must-see attraction. The beauty of Jardin Botanique de Montreal can be explored by the various themed gardens and exhibition greenhouses.
To attract visitors throughout the year, Montreal Botanical Garden organizes multiple kinds of events, activities for visitors to get involved in, and exhibitions.
It wouldn't be wrong to say Jardin Botanique de Montreal is a living museum of plants for you to enjoy. The garden also has other attractions for its visitors, such as an in-house Insectarium.
13. Pointe-à-Callière: Museum of Archeology and History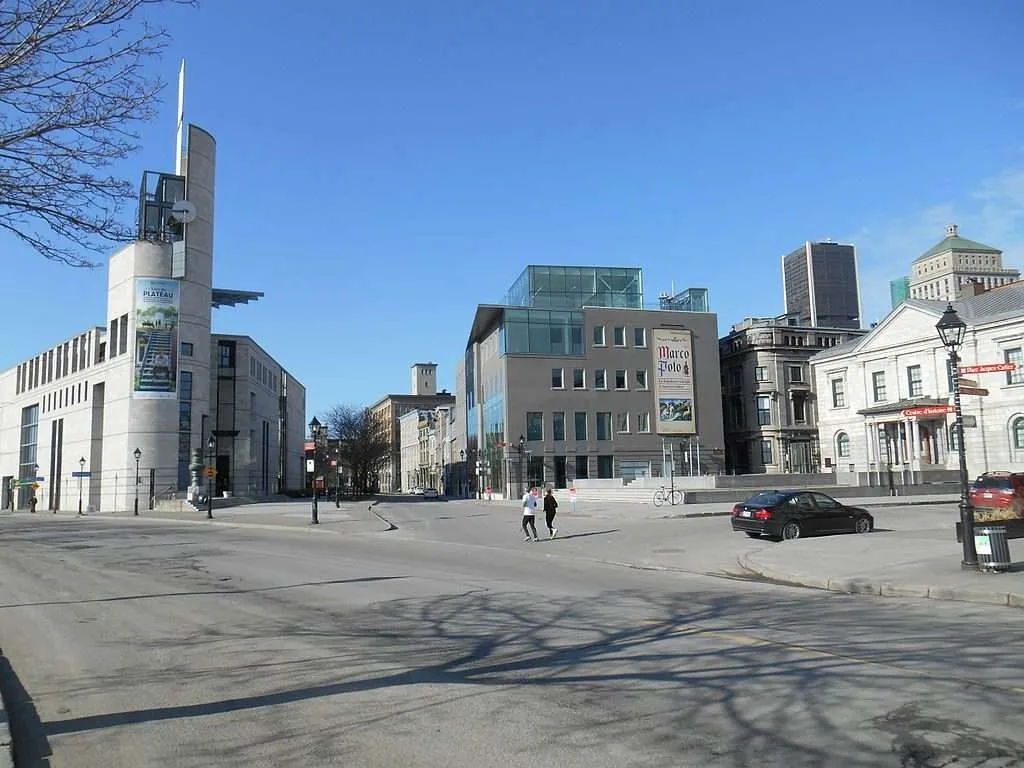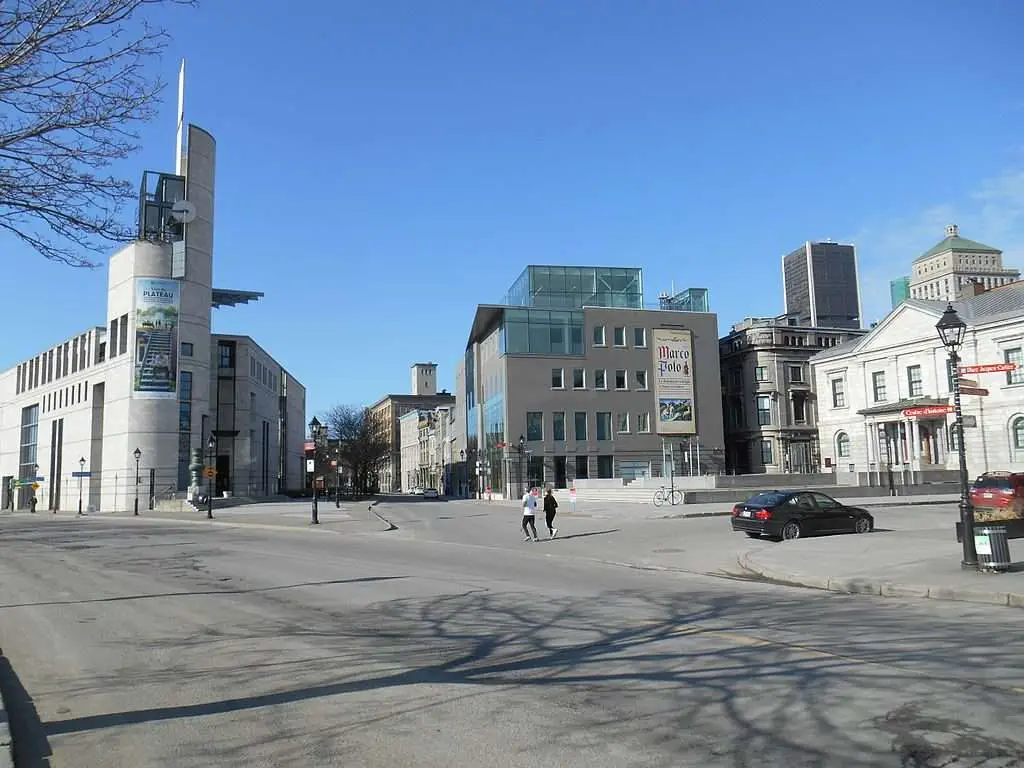 Pointe-à-Callière museum is a central tourist attraction of Old Montreal, founded in 1992 as a part of celebrations to mark Montreal's 350th anniversary.
The museum has been considered a National Historic Site of Canada since 1998. The museum is dedicated to the rich history and archaeology of Montreal.
A tour of the museum will tell you all about Montreal and how it was found. To attract visitors, the museum displays archaeological remains from every period of Montreal's past.
Visitors from even around the world feel connected to the roots of Montreal at Pointe-à-Callière.
14. Marché Bonsecours
Bonsecours Market is a two-story domed public market. It was designated as the National Historic Site of Canada in 1984.
This market, unlike any other, is regarded as one of Canada's ten finest heritage buildings, and for over 100 years, it was the primary public market in the whole Montreal area.
Interestingly, before serving as a market complex, this building served as a farmer's market, theatre, and for a short time, even as Montreal's city town hall.
This fact fascinates its visitors the most. This market is worth a walkthrough, with a stretch of cafes, rooftop restaurants, halls, galleries, and small shops selling Quebec-made crafts and items.
Probably, one of the great spots in Old Port Montreal.
15. Place d'Youville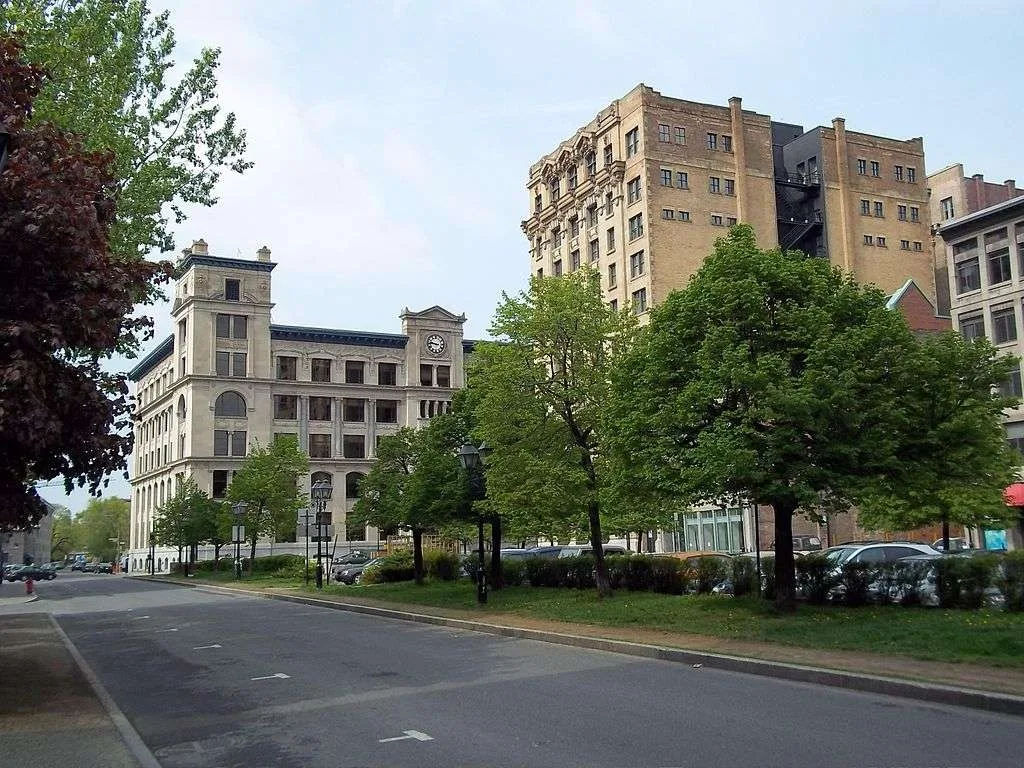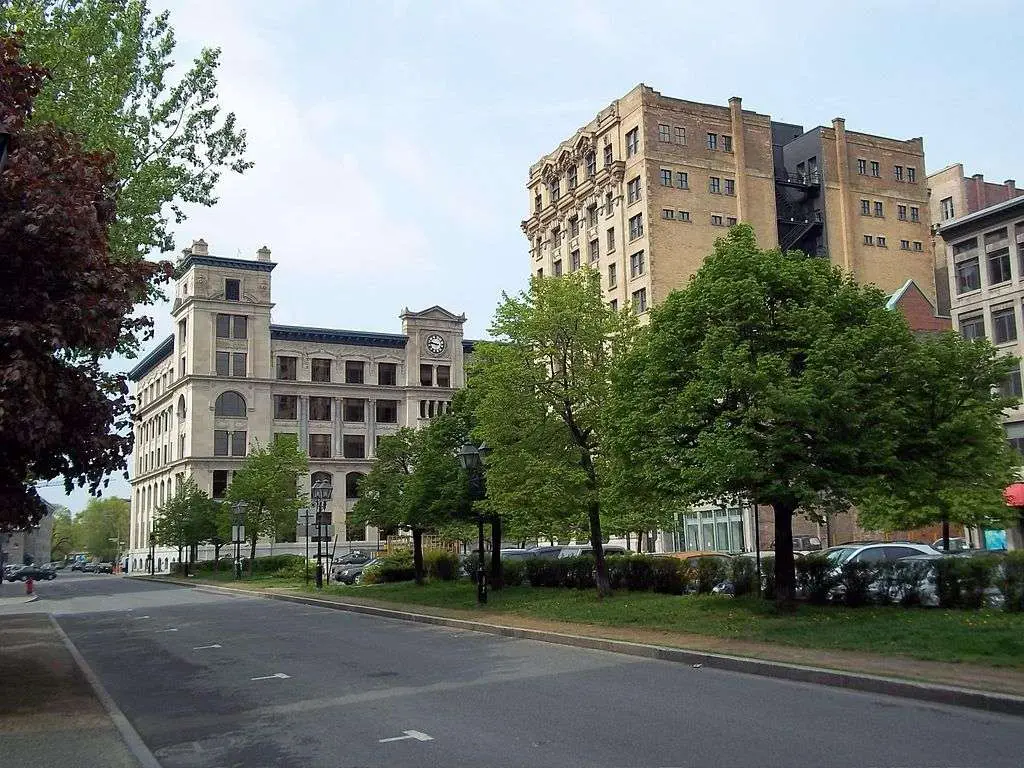 Place d'Youville, commonly known as carre D'Youville, is a historical square in the core of Montreal. The square forms the meeting point of various important roads and impacts archaeological and cultural heritage.
The place is named after Marguerite d'Youville, one of the city's first residents. The square is usually crowded with people sitting around in groups enjoying their evenings.
Place d "Youville contains a large amount of green space, which is what sets off a perfect mood for the bypassers.
Conclusion
The Old Port, just a short distance from the city centre, has things to do all year round.
The Old Montréal's distinctive architecture can be seen on foot, via bicycle, or even a Segway. Come for the history.
Visit for the entertainment and enjoy the many eateries, bistros, pubs, cafés, and food trucks that are available day and night and that appeal to all tastes.
Go for something like shopping and find various products in the numerous galleries and boutiques run by local artisans hidden all along cobblestone streets.
Have you been to Old Port Montreal before? And if you have, then comment on your experiences in the comment section below.
As an Amazon Associate, Icy Canada earns from qualifying purchases.
[amazon_auto_links id="81298"]
The Icy Canada team strives to create content that matters. It's why our content is written by travel writers, authority experts, well-known authors, and niche experts. Our content is also periodically reviewed by expert authors for accuracy and trustworthiness.
As an Amazon Associate, Icy Canada earns from qualifying purchases. [amazon_auto_links id="81298"]