Are you in Vancouver and excited about the entry of Uber and Lyft into the city? It's time the city has its own ride-hailing app, something that bemuses the tons of tourists who come to Vancouver every year.
Now that the final hurdles in legislation have been passed and Uber and Lyft are looking for drivers in the city, what should you expect?
Can the Uber app help you with a late-night drive home or go to Surrey from Granville Street on a Friday night? Can we look at a ride-hailing app like in Toronto now?
The Challenges Ride-Hailing Apps Like Uber and Lyft will Face in Vancouver
With its pleasant weather, prospering economy, and booming foreign investment, the city of Vancouver face some major challenges in the commencement of the services provided by an Uber driver and Lyft driver, with British Columbia finally allowing the ride-hailing services in the city.
It should be remembered that it wasn't easy for ride-hailing companies to start operating in the city.
When Uber first tried to expand its services in 2012, it received a blow only a few months later. The B.C. Passenger Transportation Board classified the company's service as being a limousine, and the minimum rate for limousines is $75 per trip, thereafter which, all the ride-hailing companies like Uber and Lyft and transportation network companies (TNCs) were unable to spread its services over the region.
The Top Challenges When Introducing Uber and Lyft to Vancouver
Some of these challenges relate to passenger safety records and congestion and emission, and ones that will continue to persist even after introducing ride-hailing services.
1. Pressure from the taxi unions
This accounts for the main reason the ride-hailing in B.C. is cornered. The local cab companies feel that they will be at a competitive disadvantage once the services are made to be available. A petition filed by a coalition of nine local taxi service providers argues that ride-hailing services should not be allowed, under the circumstances that there might not be any restrictions on the number of Uber and Lyft vehicles.
The taxi industry says that the policies that the transportation network services and an unlimited number of vehicles in a wide geographic area compared with cabs all amount to "destruction competition." The B.C. Taxi Association put forward that their reason for the protest is to get the same privilege as the ride-hailing services.
To make the competition on a balanced ground, the licensing and vehicle fees for taxi and limousine companies were set at the same price as ride-hailing companies.
2. Affordability crisis
Vancouver is now one of the least affordable cities in the world. While the middle and low-income citizens find the cost of living accommodations beyond their reach, reliable transit has ceased to be an option for some. In a situation like this, the advent of ride-hailing services would come to no benefit to the mob.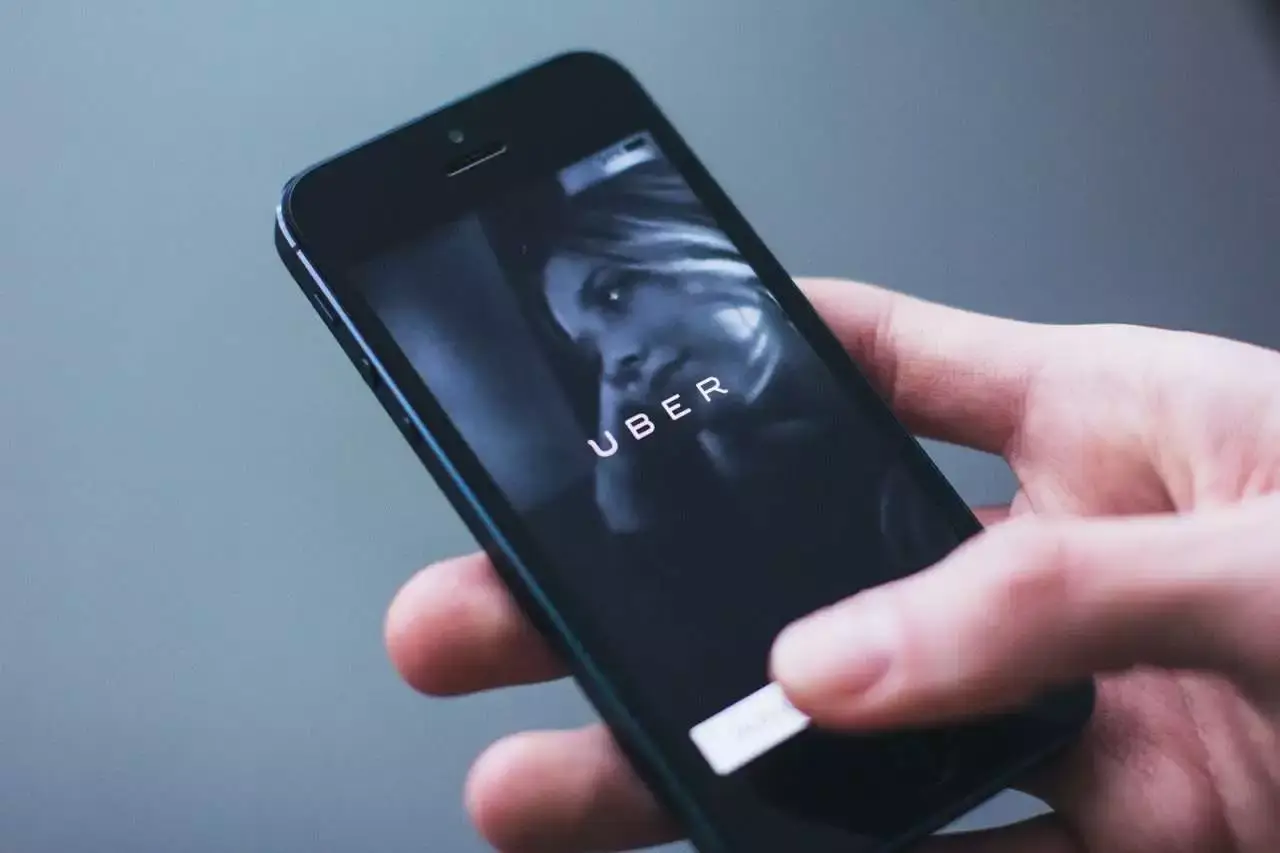 3. Limited number of drivers
To get a class four license, one needs to take the test in four steps, each of which requires money. First, a knowledge test is conducted. Second, applicants driving skills are tested. Thereafter, the vehicle is inspected, and lastly, a medical examination is conducted. In addition to these, the applicant is required to be at least 19 years old and his/her penalty points in the last two years should be less than four, and he/she must not have any criminal convictions related to driving in the last three years. These criteria, therefore, restrict the number of drivers enrolling and ultimately getting into these car-based services.
In an interview with CTV News, Uber stated that it would expand its services to other places like Victoria or Kelowna if the province would pass judgment over its proposal to allow drivers with the regular Class five licenses for those who have safe driving records.
On another note, there has been a question rising up on treating the drivers as employees. Vancouverites believe that minimum wage, vacation pay, and sick leave benefits should be a part of the pay package. Since Uber and Lyft have often either refused to comply or have left the jurisdiction entirely when governments look to impose these conditions, it's to be seen how much of a role these companies have to play in Vancouver's strictly regulated taxi industry.
4. The question of availability
According to President Kim Novak, if drivers are deemed to be employees, it would ensure a safer ride for both the driver and passenger(s) as this is the issue of public safety.
As a major city where most of the citizens own a car, the ride-hailing services' arrival would lead to measurably more traffic. According to an estimate by SFMTA, 50 percent of the traffic delays between 2010 and 2016 in San Francisco could be caused due to an Uber driver and Lyft driver.
To have a check on the increased road congestion, new congestion and curbside stopping regulations were implemented. These regulations state that any ride-hailing services operating between the time span of 7 am and 7 pm will call for a Congestion and Curbside Management Permit (CCMP) while dropping off or picking up any passenger(s). For each pickup or drop-off, the fee is 30 cents. There is a reduction of 50% for zero-emission vehicles, and the fee is exempted for wheelchair-accessible vehicles. This picking up or dropping off fees would make the service less combative compared to the local taxis.
In a press release from the Vancouver City Council, the mayor Kennedy Stewart stated that he welcomes ride-hailing to eliminate traffic congestion.
North America's transportation links up to a huge share of its carbon footprint. Vancouver, which currently is being able to cut down its emissions, may thereby add up to this share as a result of the car-based services.
5. Uber and Lyft have led to a decline in transit use in New York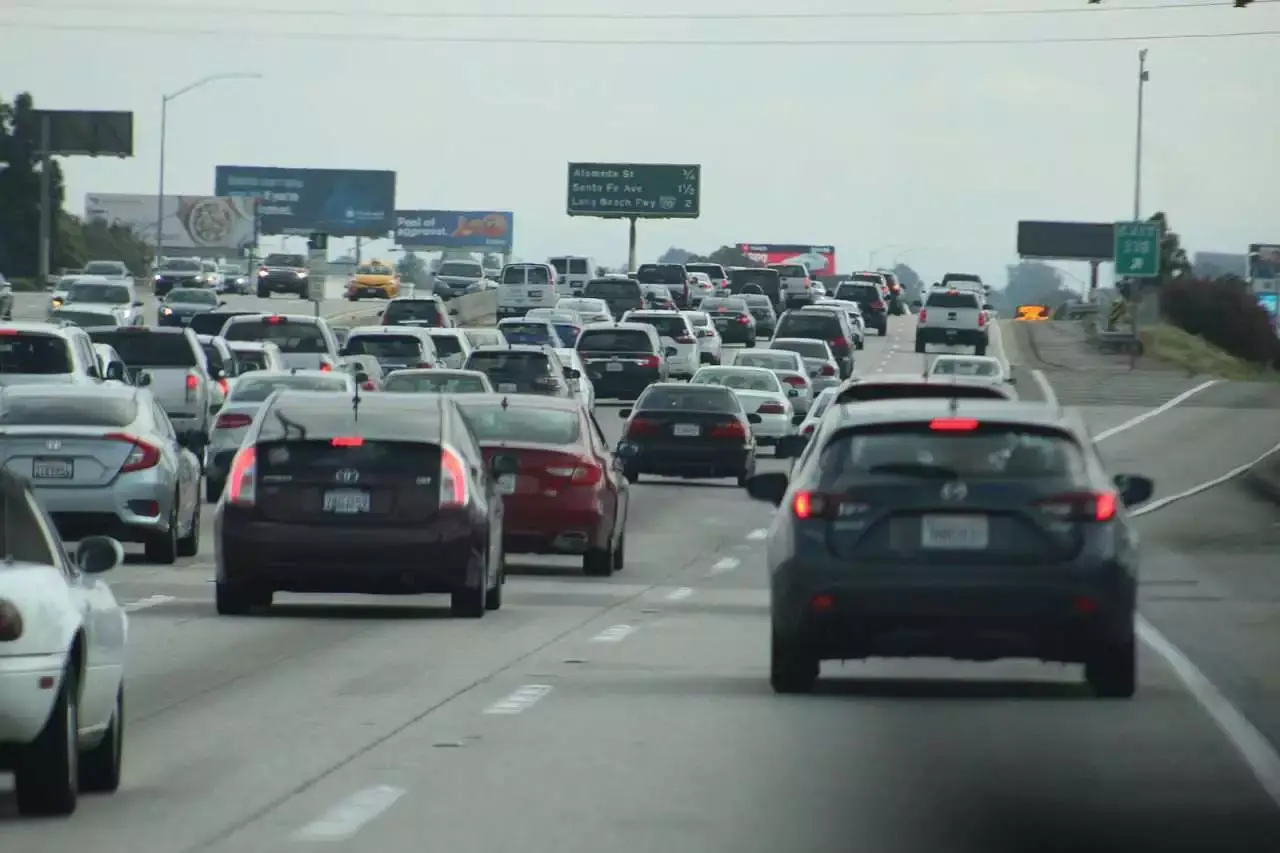 In spite of its broad subway system, there had been infrastructure problems and maintenance issues. On the other hand, Seattle's investment in high-quality bus routes has made for a booming transit.
Ride-hailing services tend to compete closely with public transportation. According to a recent study by the UC Davis Institute of Transportation Studies, these services like Uber and Lyft are majorly preferred over public transportation by the citizens in major cities. For a city like Vancouver, this could have a major take on its public transit, as aforesaid. Not only would it have the potential to threaten its infrastructure due to reduced use by the public, but also the competition may tend to hike up the fares. Consequently, such modes of transport would not be preferably affordable.
The cost of a license has reached up to more than $800,000. This implies a shortage of cabs accompanied by an inflated price and that passengers in Vancouver, therefore, pay more for a cab than in Toronto or Montreal and 73% more for a five-kilometer ride than the passengers in Washington, D.C.
The tussle over ride-hailing services like Uber and Lyft has been going on since 2011. The new Provincial legislation has finally allowed the transportation network services, i.e., ride-hailing, as it is often called, to expand its services in B.C. since September 16, 2019. Presently, these services are only accessible in Metro Vancouver, but we have hope that they will be legalized in other cities with time. The licensing bylaw amendments went into effect on 3rd October 2019, and the CCMP went into effect on 6th January 2020. The ride-hailing regulations keep into account passenger safety, increased mobility and accessibility in addition to reduced carbon emissions, controlled traffic, and affordability.
Ride-hailing in the United States
In New York, rules are being set up by Uber on the time drivers can drive around without any passengers.
In California, Uber proposed a $21-per-hour minimum wage for drivers after the state imposed a minimum wage and other drivers' protections.
In Seattle, the mayor announced a plan that would add a per-ride fee of 51 US cents on Uber and Lyft. The revenues would be directed toward housing and transit such that it would be affordable to the public. It will also ensure a minimum wage for the drivers. This plan, however, was opposed by both companies.
More information regarding Uber & Lyft
Uber Driver Qualifications: A Step-by-Step Guide
Many people become drivers to supplement their income, while others drive full-time. Perhaps you've considered signing up. Here's all you need to know about being a successful driver.
To begin, you will require a car and access to a smartphone, which will allow you to connect with paying passengers. But it isn't all. Please continue reading to understand what it takes to become an Uber driver and other vital data such as your earning potential and tax treatment for your earnings as a driver.
IMPORTANT TAKEAWAYS
Every Uber driver must be at least 21 years old, have a valid driver's license, and have one year of driving experience.
You must pass an uber driver screening, which involves checking your driving history and criminal record and submitting evidence of residency, auto insurance, and vehicle registration.
Your vehicle must fulfill specific age, size, and condition standards.
The sort of auto insurance coverage required varies by state. Uber does provide coverage, but only while the driver is enrolled in the app and driving clients.
Because Uber drivers are considered independent contractors, you must set aside money for income taxes, Social Security, and Medicare.
How does surge pricing work?
The demand for transportation is increasing.
There are instances when so many people want rides that there aren't enough automobiles on the road to accommodate everyone. For example, bad weather, rush hour, and special events may cause an abnormally large number of people to request a trip with Uber at the same time.
Prices rise.
When there is a strong demand for a ride, charges may rise to guarantee that those in need may receive one. This is known as surge pricing, and it allows the app to remain a trustworthy option.
Riders either pay extra or wait.
The Uber-app notifies riders when rates are elevated due to surge-pricing. Some riders will opt to pay, while others will wait a few minutes to see whether the rates drop again.
How are surge prices determined?
When prices rise, your offer card will display a multiplier to ordinary rates, an extra surge amount, or an upfront fee that includes the surge amount. This will differ based on where you live. During surge-pricing, Uber's service cost % does not vary.
Because tariffs are changed in real-time based on demand, surges can occur fast. It is also specialized to different regions of a city. Thus some neighborhoods may have it while others do not.
Uber vs. Lyft: Who wins the war between ride-hailing businesses?
When cities and states in the United States were issued shelter-in-place orders to restrict the spread of the coronavirus, Americans' limited mobility resulted in a drop in sales at ridesharing firms. Sales have been progressively improving since April 2020, except year-end falls in 2020 and 2021. According to Bloomberg Second Measure transaction data, Uber sales were up 104 percent year over year in February 2022, while Lyft sales were 84 percent year over year.
Uber continues to dominate, accounting for 70% of all rideshare spending in the United States. According to the analysis of February 2022 sales between Uber and Lyft, market share has remained constant compared to previous months. Since August 2017, Uber's market-share has excluded most Uber Eats transactions, while some are still unidentifiable, particularly from May to mid-August 2019. Although Bloomberg Second Measure's study excludes business expenditure, both Uber and Lyft make headway with corporate ridesharing clients.
Sales per client are increasing for both Uber and Lyft, owing to rising transaction values.
Consumers may be paying more for their trips as the ridesharing business recovers from the epidemic, and some firms implement fuel fees in response to rising gas prices. Uber's average monthly revenues per client in February 2022 were $78, a 25% rise year over year and a 7% increase from February 2020. Similarly, Lyft's average revenues per client in February 2022 were $71, a 23% rise over the same month in 2021 and a 6% increase from two years prior.
A closer examination finds that the rise in sales per customer at Lyft is due to more significant average transaction amounts than users transacting more frequently. Lyft's average transaction value jumped 20 percent year over year in February 2022, while the firm only saw a 3 percent rise in transactions. Compared to a year earlier, Uber's average transaction value and volume of transactions climbed by 12 percent.
All about Uber Eats
Uber Eats is a 2014 online meal ordering and food delivery network developed by Uber. Users may examine menus, reviews, ratings, order, and pay for food from participating restaurants using an iOS or Android app or a web browser. Users can also leave a gratuity for delivery. Payment is made using a credit card on file with Uber. Couriers deliver meals in automobiles, scooters, motorcycles, or on foot. It is present in over 6,000 cities in 45 countries.
When is Uber and Lyft cheapest?
Because there is a massive demand for Uber, the hours between 9 a.m. and 12 p.m. are the worst in terms of pricing," Adkins adds. "If you can wait only 10 minutes, regular pricing may resume."
The business thinks that introducing happy-hour pricing would stimulate demand and help drivers book more rides. Lyft inquiries often decline between 11 a.m. and 3 p.m. before increasing around 5 p.m. When drivers outnumber customers requesting trips, pricing will drop by 10% to 50%.
The Uber and Lyft competition
It's sometimes safer or more convenient to let someone else handle the driving and traffic issues. This concept blossomed into ridesharing behemoths Uber and Lyft, the two defining transportation service firms.
In a race to the finish line, Uber taxi issued its long-awaited initial public offering (IPO) prospectus two weeks after competitor Lyft went public.
Although these app-based services appear to be interchangeable, there are distinctions between the two leading taxi alternative networks providers in the United States.
The Lyft app for cellphones alerts passengers to the driver's arrival and provides an anticipated fee ahead of time. The organization has numerous different categories or levels of service and puts particular standards on the cars used by drivers. Lyft is available in the United States and Canada.
The Ube-app connects riders and drivers and predicts the cost of the journey ahead of time. Uber services customers in the United States and Canada and cities in the European Union (EU), Central and South America, Africa, Asia, Australia, and New Zealand. Uber also specifies vehicle specifications and offers a variety of service types.
Are Uber and Lyft owned by the same company?
No, they are not the same company.
Garrett Camp, Oscar Salazar, and Travis Kalanick created Uber in 2009. Uber is an American company that has changed the way people travel.
John Zimmer is the co-founder and president of Lyft, an on-demand transportation firm he co-founded in 2012 with Logan Green. Lyft facilitates approximately one million trips every day and is available to 95 percent of the US population and Toronto.
Which is safer Uber or Lyft?
While both firms' safety features are comparable, Ridester contends that Uber has the edge for safety. This is partly because Uber's premium services use professional, commercially licensed drivers.
So, what do you expect of Uber and Lyft now that they have got the green signal to operate in Vancouver?
Read more from us here.
As an Amazon Associate, Icy Canada earns from qualifying purchases.
Auto Amazon Links: No products found.
Auto Amazon Links: No products found.