Are you looking for the Best Facial Montreal? Not to worry, we have 5 fantastic options for you!
Skincare has become like a new wave among people of all gender and age. In this fast-paced 21st century, no one has had the time to stop and pay the expected amount of attention to self-care or skincare, but since the trend for being fit overall has hit, self-care has taken a whole new meaning in our lives.
We all deal with face skin concerns like acne, sun damage, lack of sleep, bad eating habits, and stress that make our faces look worn out and tired. Acne, dryness, uneven skin tone, wrinkles, blemishes, puffiness, dark circles, black spots we all hate these symptoms, but facials always save the day. It helps in rejuvenating not only our faces but also boosts our confidence.
It is always lovely to have lively, glowing, and healthier-looking skin, and it never hurts to look too good!
So, if you are in Montreal and need a rejuvenating glow on your face, we have a list of the 5 best facial Montreal spas. Check them out.
5 Best Facial Montreal, Spas & Salons
1. Best Facial Montreal: SPA DIVA
SPA DIVA is the top luxurious spa located in downtown Montreal and has been voted the best spa in Montreal for 6 consecutive years. The SPA DIVA gives you the best facial Montreal experience.
Ambiance:
The ambiance of the SPA DIVA is luxurious, where you will feel relaxed and pampered by their satisfactory services and treatments. The SPA DIVA has experienced professionals and therapists who will listen to your needs intently and deliver satisfaction to the highest level.
Amenities:
There is no end to the fine amenities provided by the SPA DIVA throughout your stay. Free WIFI, private changing rooms/massage rooms/ steam room, complimentary meals, state-of-the-art tech, luxurious relaxation lounge, and so much more.
Facial Types:
Age management firming facial, Ultimate Aromatherapy, Gentleman's facial, European facial & Detoxing facial. You can also choose pocket-friendly packages.
Prices:
$159.95, $148.95, $108.95, $148.95 and $108.95 respectively.
The Must Try:
The Detoxifying Treatment Facial is the most famous and in-demand facial amongst the clients, also called the first aid of dehydrated skin. This facial saves the skin that has been damaged by sun exposure and environmental pollution.
It includes an exceptional pore cleansing which releases all toxins while the customized mask replenishes the skin.
Address:
The SPA DIVA, Les Cours Mont-Royal, 1455 Peel Street.
Website:
You can even read the reviews of their satisfied and happy customers on the SPA DIVA website and can also make an online appointment.
2. Best Facial Montreal: Bota Bota
Bota Bota pa-Sur-l'eau is a beautiful floating spa house in Montreal, Quebec; that is easily one of Canada's incredible spas that give you excellent service, and it will be the best spa day you will ever have. This floating sauna, bathhouse, spa, and restaurant are located inside a renovated ferryboat docked in Montreal's Old Port.
Bota Bota consists of houses on 5 decks that have various spa installations.
Ambiance:
The Bota Bota has a stunning view of the St. Lawrence river and the Old Port, a spa that floats on the river, is an exhilarating experience with excellent facial options. Then post-facial, you can have the best massage session so that your body feels relaxed and lively again.
Amenities:
The Bota Bota has four saunas with incredible views of the Old Port, eucalyptus steam, outdoor whirlpool baths, cold showers and baths, relaxation areas, open-air terraces, and a floating garden.
Facial Types:
There are seven different facial treatments.
Compass rose, Radiant Wave, Queen of the sea, Northern star, to name a few.
Price:
Prices fluctuate between $155 to $175 ( depending on the treatment choice).
The Must-Try:
Queen of the Sea, this facial treatment is meant to be youth preserving and comes with a personalized treatment explicitly intended for your skin. It has a lot of antioxidants that pamper your face, moisturize it, enhance your complexion, and you will see immediate results.
Address:
Entrée McGill et, Rue de la Commune O, Montréal, QC H2Y 2E2, Canada
Website:
3. Best Facial Montreal: Escape Nomad
The Escape Nomad believes that beauty is holistic. Therefore it is the best place for you to get rejuvenated and hydrated skin and the best facial treatments, body treatments, and massage services.
No matter your skin type, baby skin, or mature skin, they treat all skin types.
The Escape Nomad offers your skin the very best skincare: fresh and quality organic products. Their herbalist prepares all body care and skincare products like essential vitamins, butter, scrubs, organic creams, exfoliation products formulated with the utmost care, and organic honey wraps.
Ambiance:
The Escape Nomad is a quirky spot that focuses on a line of treatments that will be good for your body and mind. They give you the holistic care to help you achieve a glowing complexion, radiant appearance, relaxing inner self, and a dynamic healing process.
Amenities:
The Escape Nomad provides you with numerous amenities, a great space, a juice bar, a variety of professional massages, professional facials, treatments, esthetics, boutique, gift cards, and so much more. You can even book them online or directly for corporate massages or any of your events.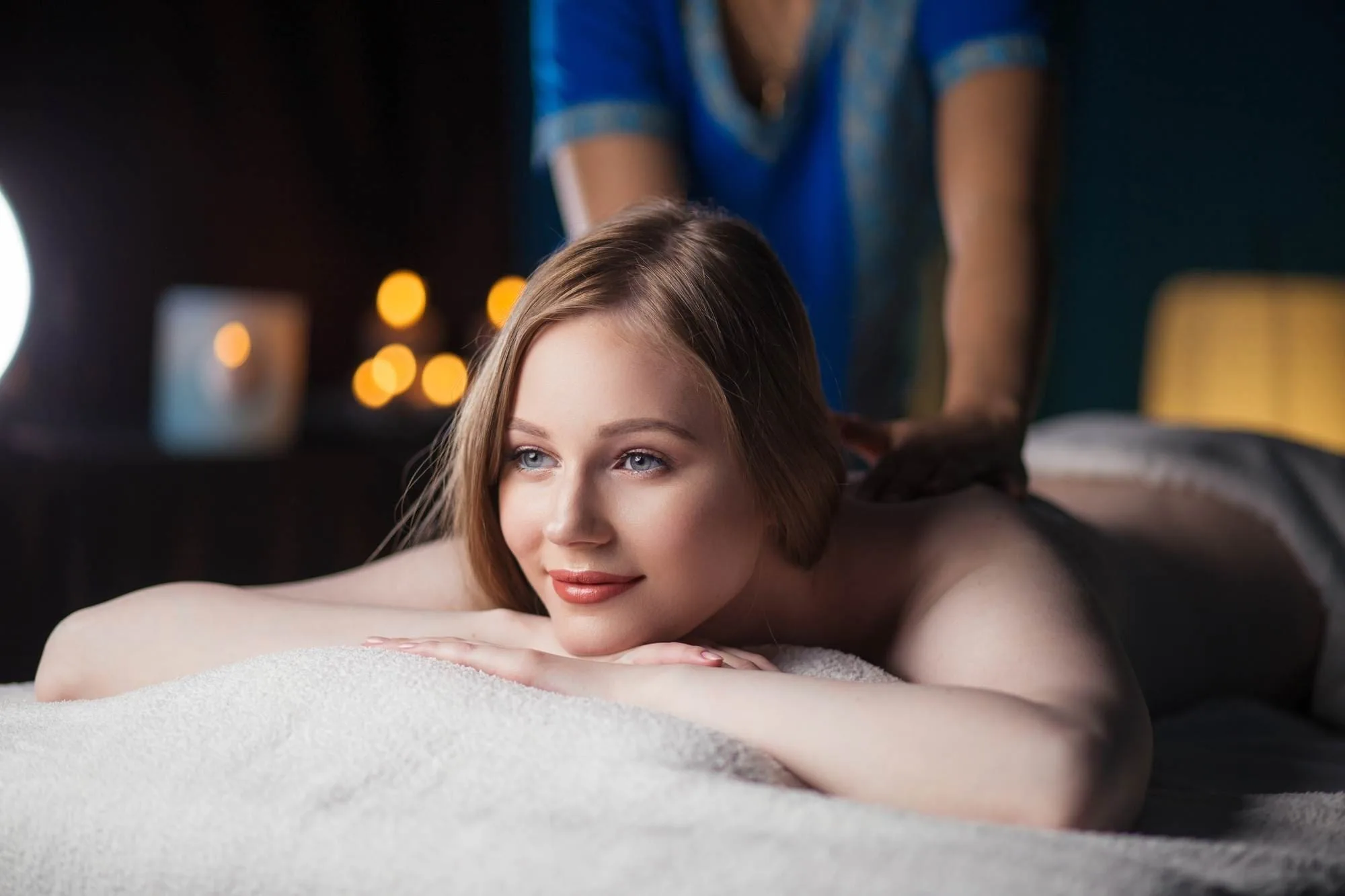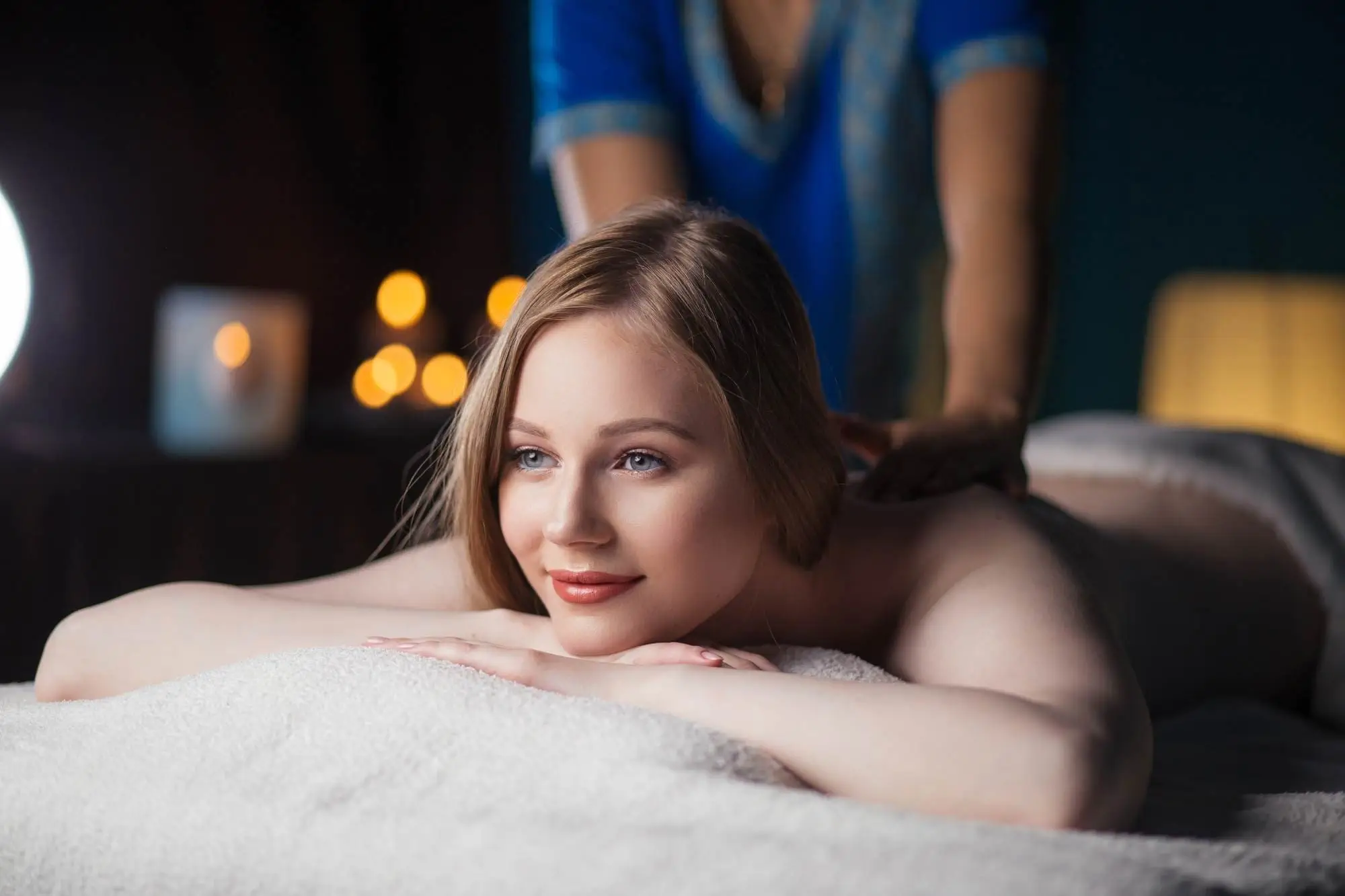 Facial Types:
Davincia's Biocompatible Facial, Phyt's Facial, Naturopathica Facial Treatment, Lumberjack Phyt's Facial, Phyt's Discovery Facial, Acu-lift, Panacea: Anti-aging Facial.
Price:
The facials mentioned above lay between $150 to $210.
The Must-Try:
Naturopathica Facial Treatment It is a personalized professional treatment based on natural plants. It is a high-end treatment made with Naturopathica products with exfoliation to restore beauty to the skin and improve its appearance. This facial helps in anti-aging, radiating, repairing, nourishing pores, cell renewal, and hydrating, a unique and very relaxing moment.
Address:
4660 Boul. Saint-Laurent, Montréal, QC H2T 1R3, Canada
Website:
https://www.espacenomad.ca/en/
4. Best Facial Montreal: Etiket Boutique
Etiket Boutique strongly believes in the etiquette of its delivery and, therefore, the inspiration for its brand name.
They have a selection of high-quality, original, and effective beauty products from all walks of life innovators and specialists worldwide, and their services are commendable.
They have a large variety in everything from spa services, facial treatments, massage, hair treatments, body relaxation treatments, and a lot more that you look for on their website.
All these amenities are available as personalized packages. Therefore, you can choose as per your preference the product type, concerning skin type, and ingredients that will make the treatment unique to your choice and give your skin the right vitamins, tone, treatment, and appearance that will be unique to your skincare.
Ambiance:
Etiket Boutique carries a wide range of products, from skincare, bath, body, fragrances, and hair to makeup. They also have a peaceful atmosphere for personalized facials and other body treatments in the treatment rooms.
Amenities:
They also have the range to personalize skincare and body care options for men. They sell many beauty products from hair to bath to fragrances that you can get your hands on either in their stores or order online from their website.
Facial Types:
You have to choose your personalized facial package.
Price:
The price of the facial will differ as per the client's preferences.
The Must-Try:
Your personalized care package should be your must-try.
Address:
1832 Rue Sherbrooke O, Montréal, QC H3H 1E4, Canada
Website:
https://www.etiket.ca/us/spa-services/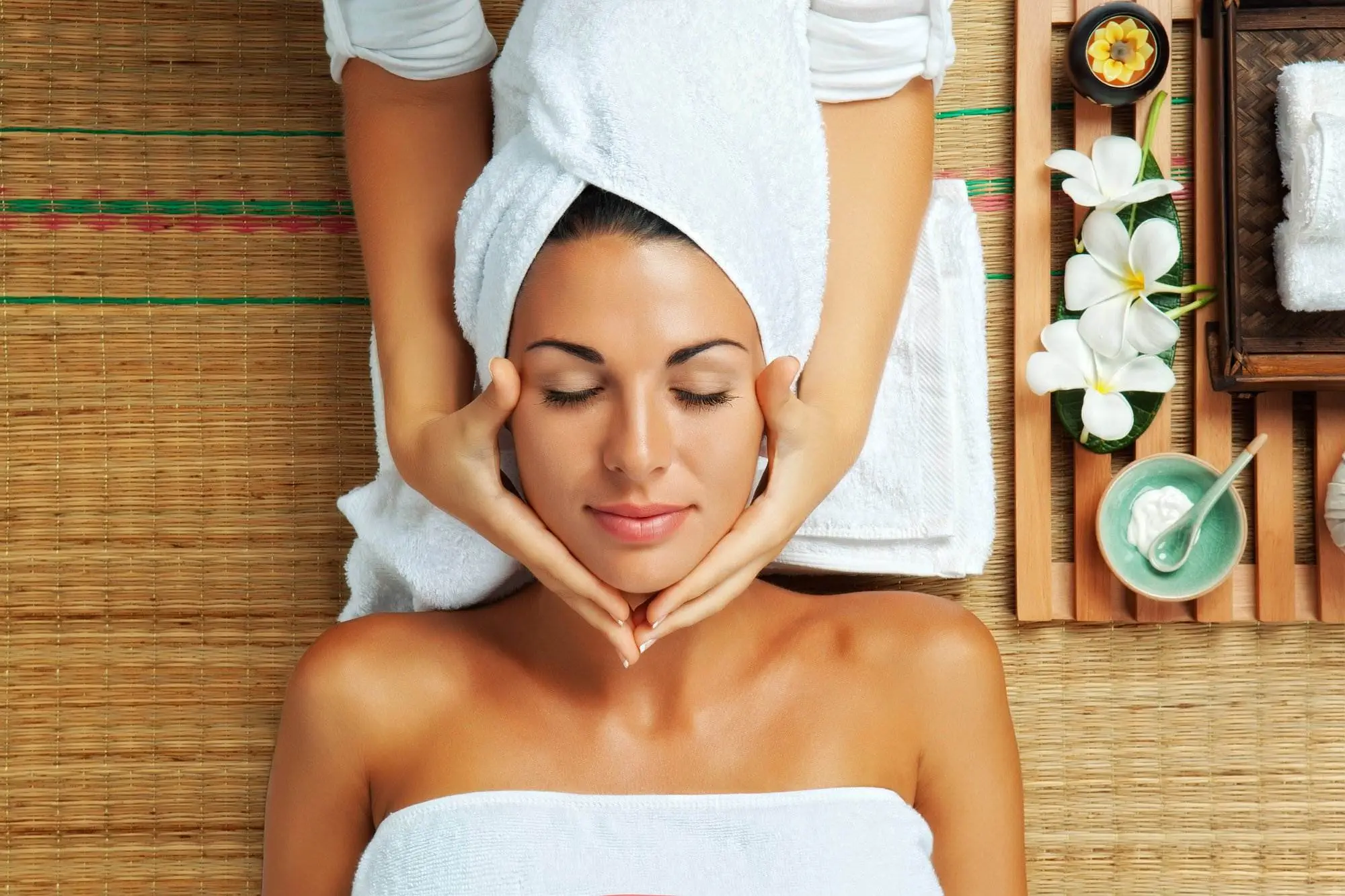 5. Best Facial Montreal: Tonic Salon Spa and Academy Aveda
The Tonic Salon Spa and Academy Aveda are among the most amazing salons and spas and have the best facial Montreal options.
The mission of The Tonic Salon Spa and Academy Aveda is that of well-being, an experience of personal care service while creating happiness and a pampered environment!
Ambiance:
The atmosphere in the Tonic Salon Spa and Academy Aveda is calm. The staff members are beneficial and cooperative. This spa and facial business focuses on personal care and skincare and the growth of individual well-being. Their treatments rooms are calm, quiet, and relaxing.
Amenities:
They have comfortable rooms and a fantastic spa, salon, and boutique with all the Aveda products. Then they also offer laser and IPL treatments for acne, permanent hair removal, Rejuvenation, etc.
Facial Types:
They have 10 different facial options, to name some –
Tulasara Facial Treatments, Vitamine C Facial, Dual Exfoliation Facial, Marine Collagen Facial, Tourmaline Botanical Skin Resurfacing Facial.
Price:
The prices may differ according to the facial clients choose, but the fees range from $60 to $138.
To know the exact prices check the website.
The Must-Try:
Tulasara Facial Treatments –
This facial will restore your skin's tone and balance. This is a personalized treatment that will address your unique skincare concerns, from aging to dryness, sensitivity, uneven skin tone, wrinkles, moisture lack, redness, oiliness, and every bit of other problems that are unique to you.
This treatment includes customized product formulation, massages, and rituals that will help restore balance to the skin.
Address:
3613 Boul. Saint-Laurent, Montréal, QC H2X 2V5, Canada
Website:
Concluding Thoughts
Dear Reader,
I hope this article helps you make the right facial treatment choice.
Let us know which of these businesses you like the best.
As an Amazon Associate, Icy Canada earns from qualifying purchases.
[amazon_auto_links id="81298"]
The Icy Canada team strives to create content that matters. It's why our content is written by travel writers, authority experts, well-known authors, and niche experts. Our content is also periodically reviewed by expert authors for accuracy and trustworthiness.
As an Amazon Associate, Icy Canada earns from qualifying purchases. [amazon_auto_links id="81298"]