Veganism has emerged as a big diet movement over the past few years. Vegans avoid the use of animals and animal products in their diets.
Even if you are not a vegan, you should enjoy the fantastic food vegan restaurants in Toronto have to offer. Vegan restaurants in Canada have come up with great dishes and tasting menus. From vegan pho, vegan sushi, and bbq pulled jackfruit burgers to vegan poutine; veganism has something for everyone.
So, without any delay, here is a list, in no particular order, of the best vegan restaurants in Toronto.
1. The Vega n Extremist
Address: 291 Augusta Ave, Toronto, ON M5T 1N9, Canada
Contact details: 647-914-0779.
Email: theveganextremist@gmail.com
The delicious food of this particular vegan restaurant has a Southeast Asian influence. The Vegan Extremist is one of the best vegan restaurants in Toronto. It is a small restaurant with an open kitchen. 
The plant-based menu of this restaurant is regularly changed and updated to provide the best experience to the customers. This vegan-friendly restaurant is highly inspired by Asian cuisine and offers vegan meals at affordable prices.
This restaurant's website states that "our menu intends to showcase plants in a way that inspires new avenues in cuisine while learning from the history of the cuisines we serve. 
With every dish, we try to innovate, and we hope to give you a new experience and share our reverence/love for the plants the world has to offer."
Menu
The menu includes delicious vegan options for starters, the main course, and desserts. The main course includes dals, flower pots, korma, soba noodles, and biryani. 
Desserts include saffron pudding, forest floors, and chocolate avocado, to name a few. Starters include oyster mushrooms, radicchio, onion pakora, and green beans. Everything is cooked to perfection with a lot of exciting flavours. The service time here is very little, and you can expect your orders to be served within fifteen minutes. 
The service is also known to be very friendly. The current price amounts to approximately $35 per plate.  However, if one wants to order individual items and not a combo, one can expect a starting price of about $2 to $15.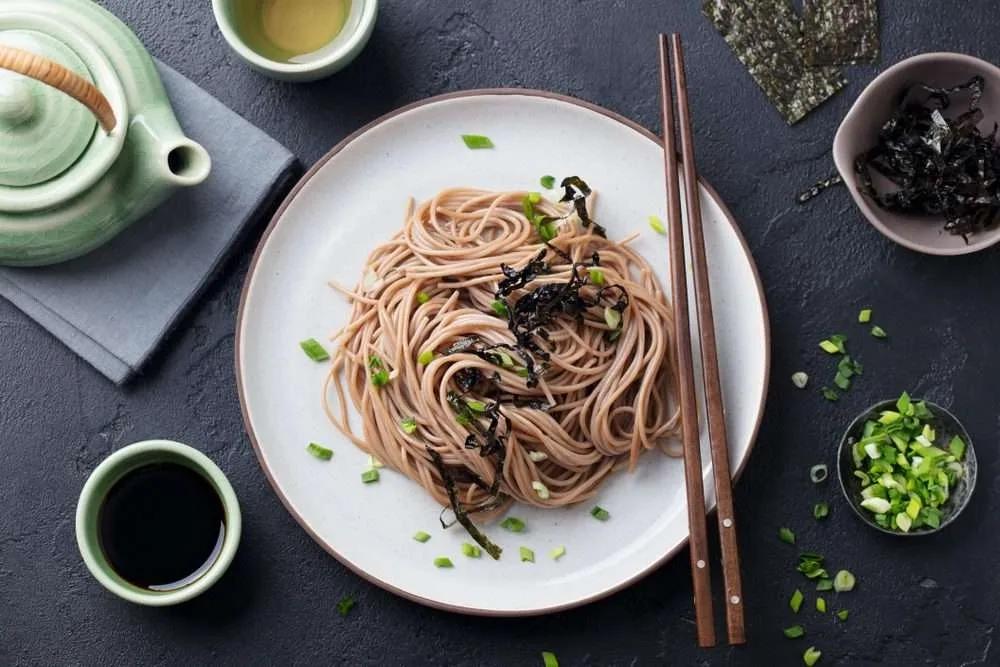 2. Fresh
Fresh is undoubtedly one of the best vegan restaurants in Toronto. Make sure to have it on your list! It is a vegan-friendly restaurant located in the heart of Toronto. The patio is located in its backyard.
 This particular restaurant was rebranded in the year 1999. Fresh is known for its excellent service. It champions the notion of a plant-based diet.
The restaurant offers amazing vegan meals and a memorable experience for all its customers.
Here is the official website. The website is well maintained and will answer all your queries regarding the timings, menu options, addresses of all its branches, contact details, and so on.
Menu
The menu includes great, mouth-watering dishes like avocado crispy rice, buffalo cauliflower salad, smashing pumpkin smoothie, vegan burrito, and quinoa onion ring a. 
Food items include pizzas, tacos, vegan burgers, wraps, add-ons, vegetable dishes, and cold drinks. Plant-based cooking includes food made from whole, natural, and organic ingredients. 
The restaurant offers a range of raw, organic cold-pressed juices and craft cocktails. The restaurants also include gluten-free options.
Its smashing pumpkin smoothies include pumpkin, goji berry, hemp hearts, banana, dates, Chaga cider, coconut milk, maple syrup, allspice, cinnamon, and cloves are very famous.
3. Hello, 123
Location: 1122 Queen St W, Toronto, ON M6J 1H9, Canada.
Phone: +1 416-532-3555
It is a plant-based restaurant and bar serving unique vegan dishes. It is an entirely vegan restaurant and serves delicious food. The vegan cuisine includes many classic vegan dishes.
The restaurant is known for its attention to detail and serving very filling sizes. It's beautiful for outside days that are nice. 
There is a small space inside as well as a small patio. The patio is right on Queen Street, so it's Lively and has gorgeous patio lighting that is enough to see at night.
Menu
The menu includes vegan dishes, comfort food like lasagna, chickpea and lentil curry, avocado toast, waffle and chana, kale omelette, and many smoothies, desserts, and drinks. 
One reviewer especially recommended green hot sauce, saying it compliments all their entrees.
4. Buddha's Vegan Restaurant
Address: 666 DUNDAS ST., W. TORONTO ONTARIO
Email id: buddhavr666@gmail.com
Hours: Sunday and Monday, 11:00 am to 8:00 pm, Closed on Tuesday, Wednesday To Saturday, 11:00 am to 9:00 pm
Telephone: 416.603.3811
Buddha's Vegan Restaurant is one of Toronto's best vegan restaurants. It serves tasty, healthy, and plant-based health food and cuisines.
"We feel that eating healthy is not only good for our body, but also our mind since a calm mind originates from a serene body; consequently, Buddha's Vegan Restaurant is attempting to link people to a compassionate and enjoyable lifestyle," reads the official website of this restaurant.
The serving is very friendly, and they offer great vegan food.
Menu
The menu of this restaurant is very diverse. It has a lot of vegan options such as fried dumplings, Thai dishes, deep-fried tofu, a large variety of soups and vegetables, and classic dishes such as fried noodles and rice bowls (you may ask for brown rice), to name a few.
Portion sizing is generally very large. Their fried rice-based and noodle dishes are exceptionally famous among reviewers. Mock meat, i.e., vegan meat-based dishes, is also available.
5. Parka Food Co
Address: 424 Queen St W, Toronto, ON M5V 2A7
Email-id: hello@parkafoodco.com
Contact number: (416) 603-3363
This vegan restaurant serves plant-based comfort food. The dishes are made with sustainable and locally sourced, fresh farm ingredients.
They use no fake meats, artificial ingredients, or preservatives. You can rest assured that grocery stores select the best ingredients.
If you are planning a great weekend brunch, you have come to the right place! Expect to be served great vegan food. All this makes Parka Food Co one of the best vegan restaurants in Toronto.
Menu
Parka Food Co's extensive menu includes delicacies like Jicama Fish Filet Burger, mock meats, Buffalo Red Cabbage, Mac' N' Cashew, and Caesar Chicken Tofu Wrap.
6. The Hogtown Vegan
Address: The Hogtown Vegan on College, 382 College St, Toronto ON
Contact number: 416.546.7900
Current Hours: Wednesday to Monday, 4–9:30 pm
The Hogtown Vegan is one of Toronto's most popular and trusted vegan restaurants. It is famous for its healthy food as well as comfort food. It has a great selection of plant-based dishes.
The service here is exceptionally polite and friendly.
Menu
They serve dishes like wings, and quesadillas, vegan burgers like Mac'n cheez, and fully loaded nachos for appetizers. It also serves salads, mains, side and fast food dishes, and desserts.
7. Rosalinda Restaurant
Address: 133 Richmond St W, Toronto, ON M5H 2L3, Canada
Contact Number: +1 416-907-0650
Rosalinda is one of downtown Toronto's most vibrant, plant-based vegan-friendly restaurants. It also has a range of gluten-free options.
The place's atmosphere and ambience are superb, with natural light and greenery. The restaurant uses fresh ingredients for all its dishes.
The dishes are very delicious and flavorful when it comes to the food. You can expect to get a great vegan fix for your vegan cravings!
Menu
It has a lot of snack and fast food options like multigrain chicharron, dip, and chip, and Mexican-inspired menu dishes like rosa's nachos, black bean cakes, and yucca fries. 
You will thoroughly enjoy your vegan meal at this restaurant. The vegan food options here are unique.
8. Vegan Danish Bakery
It has two branches.
If you need to order a cake that is to be picked up from the Queen St. (downtown) location, call 647-352-1312.

Or, if you need to order a cake to be picked up from the Thornhill location, call 905-882-1331.
Vegan Danish Bakery is an entirely vegan bakery serving great vegan sweet food. You can expect to have a great vegan breakfast here!
Menu
It serves great vegan pastries, cinnamon buns, coffee, tea, cupcakes, lunch items, and an ice cream sundae menu.
9. Urban Herbivore
Address: 64 Oxford Street, Toronto, On M5T 1P1
Contact number: (416) 927-1231
Email address: herbivoremarket@outlook.com
Hours: Tues–Sat 11 am – 8 pm
It is one of the best Vegan restaurants in Toronto. It serves excellent vegan food. The atmosphere here gives a great vibe.
Menu
The menu of this restaurant is quite extensive. It serves excellent food and is quite famous among vegan lovers of Toronto.
For soups and snacks, they have garlic hummus, mushroom hummus, two types of daily soups, avocado toast, almond and banana toast, and many more.
In particular, the BBQ Tofu sandwich is well-known. Other vegan options on the menu include grilled vegetable sandwiches, ginger tempeh Reuben sandwiches, burgers with avocado cheese and vegan cheese. 
The restaurant also serves espresso drinks, other smoothies, and hot drinks.
In addition to these seven excellent vegan restaurants in Toronto, here is a list of unique places for vegan buffets in Toronto.
10. Bar Vegandale
Location: Bar Vegandale is located at 1265 Queen St W, Toronto, Ontario, Canada, M6K 1L5.
Number: +1-416-533-7539.
Open: Mon-Thu 12:00pm-11:00pm, Fri-Sat 12:00pm-12:00am, Sun 12:00pm-11:00pm.
Bar Vegandale is a completely Vegan bar and comfort food restaurant in Toronto. 
The walls of this restaurant are filled with amazing vegan comics, which adds to the overall comfortable atmosphere. Doomies provide the meal at this place.
The restaurant is especially famous for its mock-meat recipes, considered one of the most challenging things to make in the culinary world. 
Bar Vegandale gladly hits the ball out of the park when it comes to that! This is one of the chief reasons any list of the best vegan restaurants in Toronto will be incomplete without adding Bar Vegandale.
The service here is phenomenal. They've got a bar indoors and a great patio outdoors. The bar also serves some of the best drinks one can ask for.
Even if you do not drink alcohol, you can try their famous milkshakes!
Menu
The restaurant serves impressive dishes such as fries, burgers, pulled pork and Philly steak, fried chicken and waffles, and fried jalapeño poppers. 
Buffalo Crispy, Memphis Burger, Animal Style Fries, Garlic Butter Fries, and Fried Oreos for dessert are especially famous.
Many reviewers also talk about how the chicken dishes taste and have a texture remarkably similar to the dishes served by KFC. 
Now that's an achievement any Vegan Restaurant should be proud of!
11. Fat Choi
Location: Fat Choi is located at 94 Ossington Ave. Toronto, ON.
Contact: (416) 901-7667.
This vegan restaurant draws from Malaysian, Indian, Chinese, Indonesian, and Japanese food. 
It is famous for its Southeast Asian-based cuisine and is considered one of the best vegan restaurants in Toronto. Fat Choi offers an entirely vegan menu for a couple of nights weekly.
This vegan caribbean restaurant recommends pre-ordering food, as it guarantees the availability of dishes and pick-up time slots. 
The restaurant does its best to avoid cross-contamination with non-vegan food products, including separate fryers and vegan works.
Menu
The menu here is divided into small and large plates.
XO EDAMAME

: wok-tossed soybeans, sambal XO, Maldon salt

SAMBAL DHAL & ROTI (2pc)

: spiced yellow lentil curry, Malay roti

SCRUMPTIOUS CAKES (CHWEE KUEH

): House-made rice cakes, salted turnip & sambal chilli

REMPAH FRIED MUSHROOMS

: Organic black oyster mushrooms, rempah spice batter, sambal mayo

FC MURTABAK

: Mamak spiced chickpea, potato, & onion, curry dip, garlic sauce

FC CHAR KWAY TEOW

: charred rice noodles, seasoned seitan, Chinese greens, chive, beansprout, Kala namak tofu 'egg,' sambal
The restaurant also serves mouth-watering desserts.
They also serve drinks and cocktails like La Rambo, Marga Mori, and Paradise Landslide.
12. PLANTA Queen
Address: 180 Queen St W, Toronto, ON M5V 3X3, Canada.
Contact:+1 647-348-7000.
PLANTA Queen is one of the best vegan restaurants in Toronto. PLANTA was born in 2016. The aim was to expand the accessibility and acceptability of plant-based dining. 
Considering how famous plant-based dining has now become, one can consider PLANTA's effort to succeed!
PLANTA states that its mission is to make an impact by celebrating the power of plants.
Menu
Some popular dishes include Bang Bang Broccoli, Potato truffle, and fennel organic eatery, Dan Dan, its famous noodle recipe.
PLANTA also serves a very famous Sunday Brunch. Do remember to check it out!
Closing Thoughts
In addition to these seven excellent vegan restaurants in Toronto, here is a list of unique places for vegan buffets in Toronto.
So, which of vegan comfort food restaurants have you visited or planned to visit? Tell us in the comments below!
As an Amazon Associate, Icy Canada earns from qualifying purchases.
[amazon_auto_links id="81298"]
The Icy Canada team strives to create content that matters. It's why our content is written by travel writers, authority experts, well-known authors, and niche experts. Our content is also periodically reviewed by expert authors for accuracy and trustworthiness.
As an Amazon Associate, Icy Canada earns from qualifying purchases. [amazon_auto_links id="81298"]