Lake Louise is a small mountain town hidden among the stunning Rocky Mountains. It's surrounded by an unspoiled environment and breathtaking vistas, and it's everything you'd want in an Alberta bucket-list destination. Besides, there are so many things that one can do during their vacations at Lake Louise.
1. What are the Things to do at Lake Louise?
Lake Louise is a popular place among tourist and it is also one of Canada's most popular tourist destinations. It is essential to be at Lake Louise on time because the peak season attracts a large number of tourists. If you arrive late, you might not be able to park your vehicle.
However, one can reach Lake Louise by trans-Canada highway relatively quickly as compared to other routes. Furthermore one can also visit the lake through the lake connector shuttle.
1.1 Hiking and The Tea House
Hiking should be your first activity at Lake Louise. It is fun and adventurous and offers a breathtaking scenic view of beautiful natural scenery made by Lake Louise and its surrounding mountains. This puts it in one of the best hikes all over the country. The Lakeshore trail, which is 2.8 miles, goes through the back of Lake Louise and gives a spectacular view of Victoria Glacier at the end.
Moreover, you can also try the Lake Agnes hike and enjoy afternoon tea in the Lake Agnes teahouse. The hiking trails go through mountains and lakes and have an elevation gain of around 400m and 3 km in length.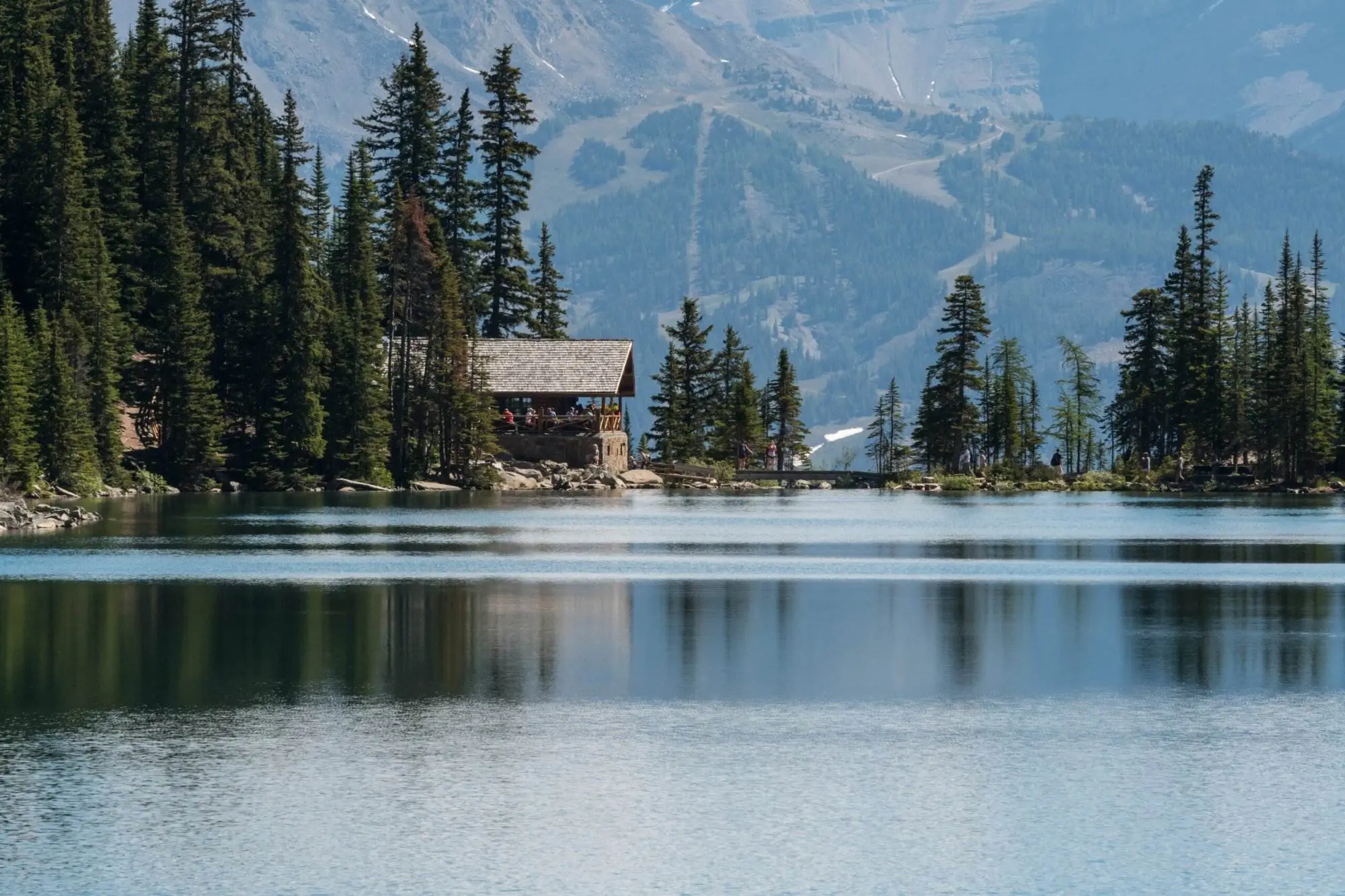 The Lake Agnes tea house has a beautiful history of serving since 1905. The Plain of Six Glaciers also has a trendy tea house. Equally important popular trails one can try are the Plain of Six Glaciers Trail, the Larch Valley Trail, and the Lake Louise Lakeshore Trail at the back of Lake Louise.
If you are not much into hiking, you can walk around the Lake Louise lakefront trail, which has some of the best views in the area.
1.2 Visit Johnston Canyon.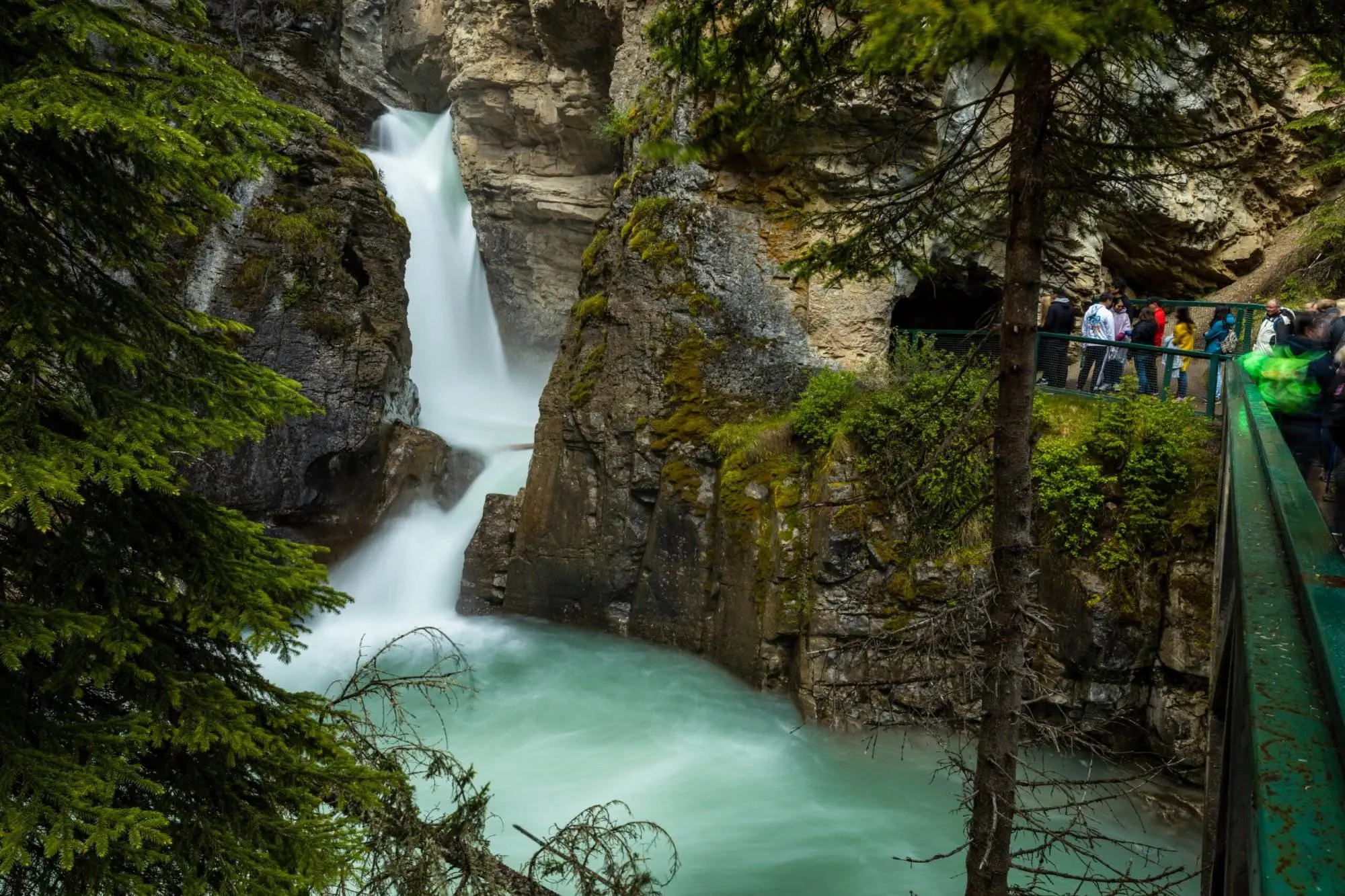 Johnston Canyon walk can be relaxing and warm in the summer, as it offers the scenic beauty of waterfalls and lakes and is perfect for a short family hike. Located around 30 minutes from Lake Louise village, winter is the best time to visit and walk through, as it has snow all around the walk and an amazing view of frozen waterfalls. Also, there are various guided tours that offer jot chocolates to keep you warm. It is one of the most preferred activities to do near Lake Louise.
1.3 Try Horseback Riding
It is a fun and unique experience to do an activity that is over a century old. A horseback riding experience in the Canadian Rockies in the summer should be on everyone's list of things to do. Open for 8 hours, this guided tour on horseback is one of the top attractions in Lake Louise. The rides go through the view of Mount Victoria along the tree line of Banff National Park. Also, the ride provides a fantastic opportunity to experience climbing the mountains in a unique, adventurous, and loving way, along with friendly and knowledgeable guides.
1.4 Enjoy Winter Sports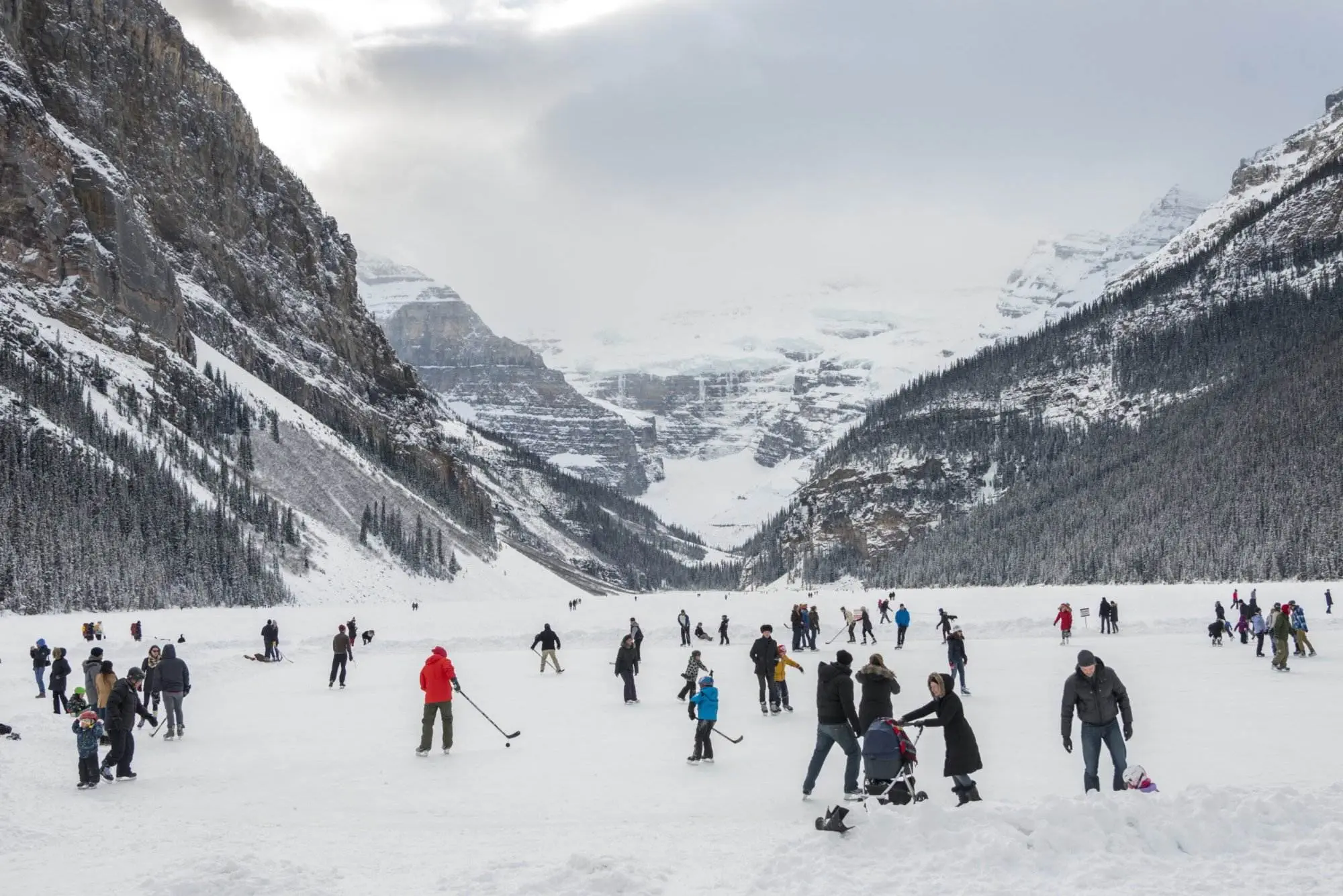 1.4.1 Skating 
If you want to have a team activity that is fun and adventurous, then ice skating is for you. One can bring skating equipment or buy it from Wilson Mountain Sports.  Moreover, it is open for 24 hours. December and January are the best times to do the activity at this time, when winters are at their peak in Canada. It will be the most incredible experience you can have, surrounded by a gorgeous, divine landscape.
1.4.2 Dog Sledding
The most unique, fun, and fast-paced activity is dog sledding. It is possible to do it in other regions of the world, but Lake Louise provides a unique experience.
Sled is a once-in-a-lifetime adventure that lasts for around 30 to 90 minutes and goes through various wild landscapes. Moreover, the riders also get the opportunity to feed the husky dogs and show love and care to them.
1.4.3 Skiing
Another popular and fearless activity in winter is cross-country skiing. Sliding over the snow through some of the most beautiful places is the ultimate activity to do at Lake Louise. In addition, there are many rental businesses on Lake Louise where you may rent all your skiing equipment. For just CAD 150, you can ski with the instructor and enjoy the winters of Canada.
1.5 Rock Climbing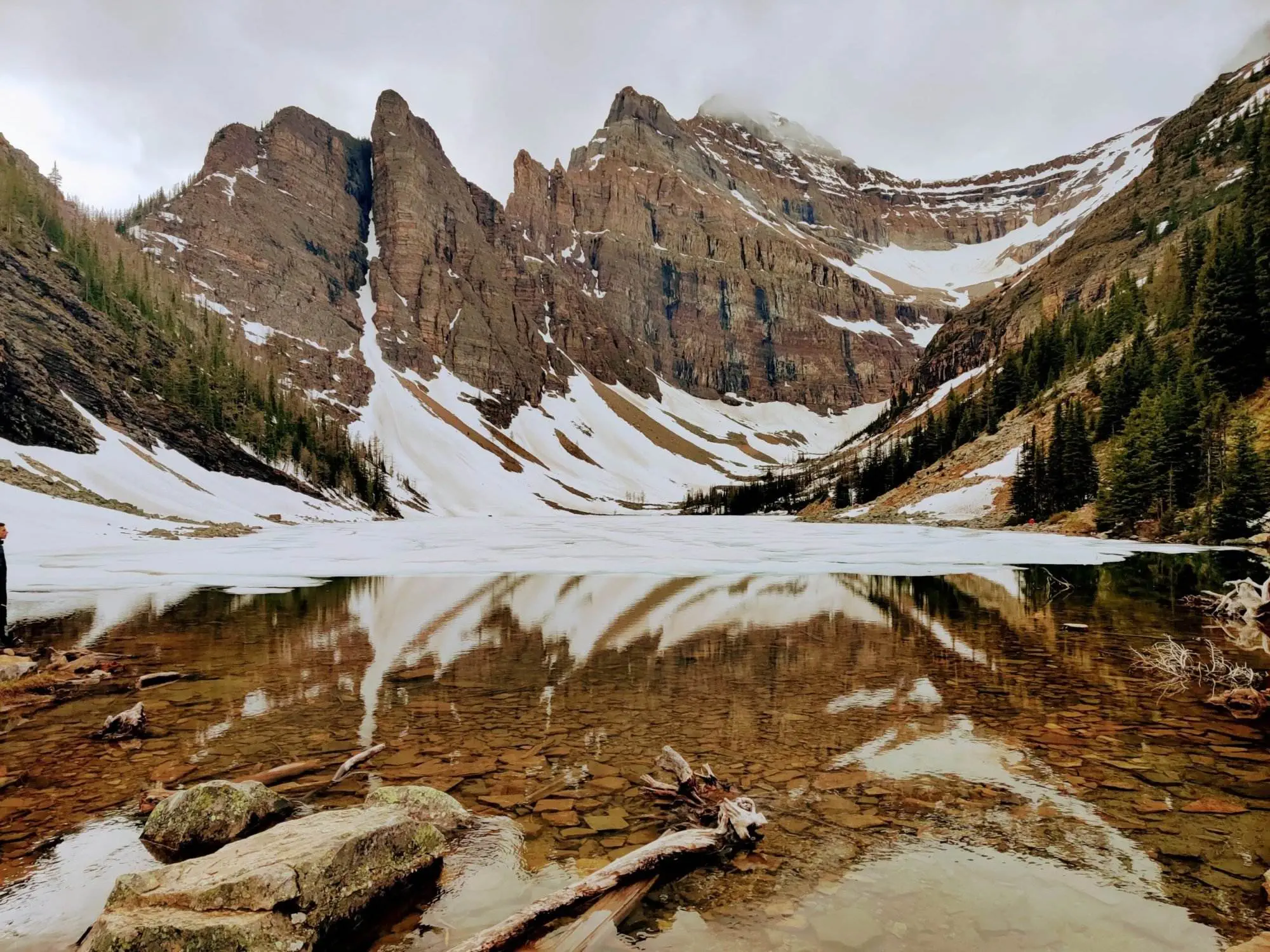 The perfect activity for adventurous and fun-loving people. Located at the back of the lake, it offers the perfect mix of adventure and thrill. The steepness of rocky mountains is relatively high, and it is recommended to have some prior experience climbing the mountains of the Canadian Rockies.
1.6 Lake Louise Gondola Ride
 One of the most popular attractions at Lake Louise is the Gondola Ride. The bird's eye view of mountains of lush and green mountains is heaven on its own. Open all week, it is the perfect activity to look at the lake without doing activities.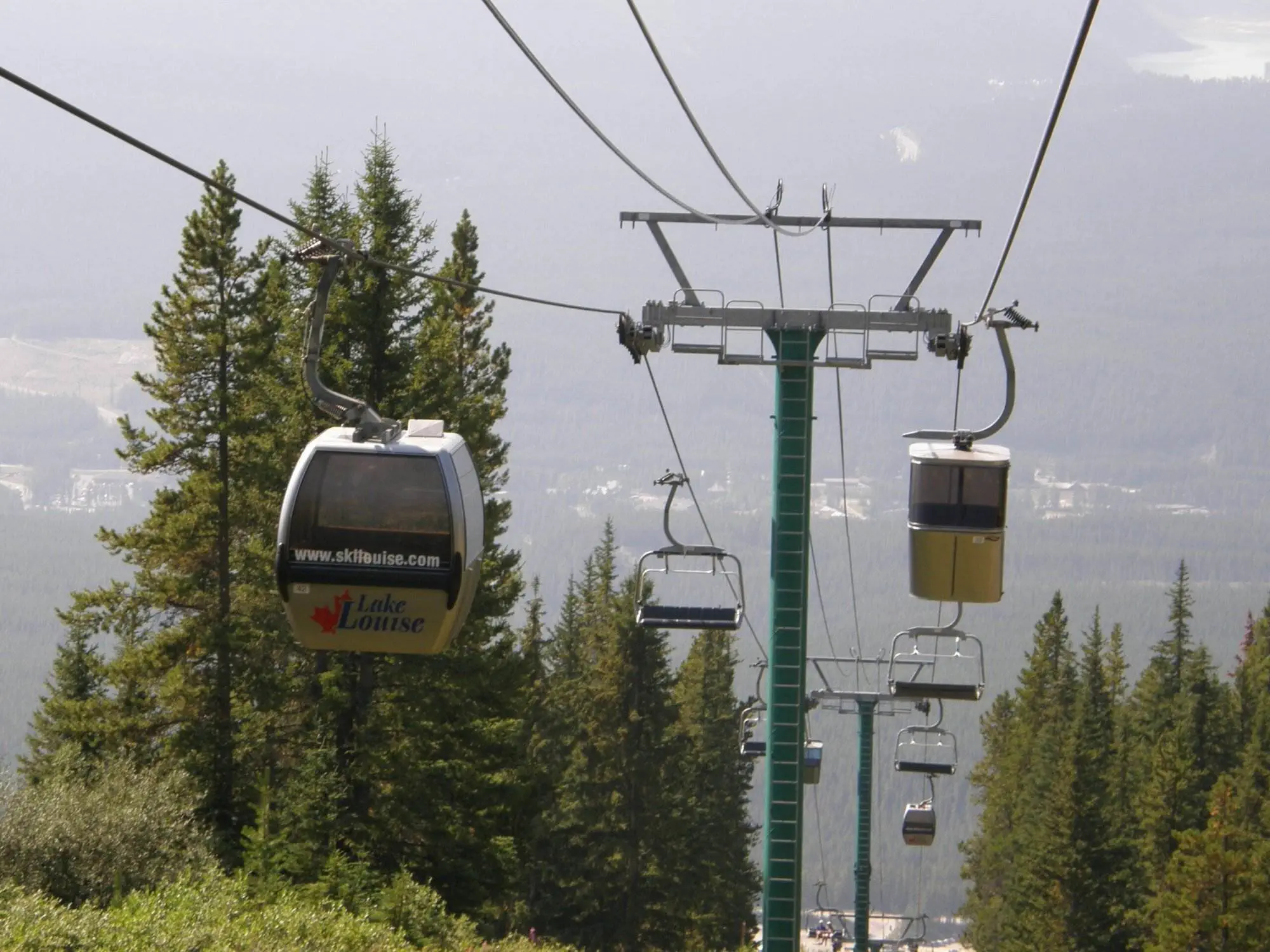 Secondly, the Gondola ride offers a breathtaking experience to look at and enjoy the breathtaking scenery with wildflowers, lush green mountains in summer, and snow-covered mountains in the winter. Spotting bears and Lake Louise ski resort are two must-to-do activities in Banff National Park. Camping at Lake Louise Campground in Banff National Park and having a bonfire is a relaxing activity for a soft ending of the day. Yoho National Park is another park in the area you can explore. Lastly, you can reach Banff National Park from Lake Louise ski resort in around 50 minutes through Lake Louise express. 
1.7 Ride through Bow Valley Parkway
Riding through the scenic Bow Valley Parkway is the perfect thing to do at Lake Louise, if you want to enjoy the landscapes with the view of the mountain peak and want to have fun and adventure on a road trip with family and friends.
 Originally build in 1920, the 48 KM length. Bow Valley parking offers a fantastic opportunity to explore the wildlife of the Banff National Park while keeping in mind the tourism experience for tourists.
1.8 Canoe on Lake Louise and Moraine Lake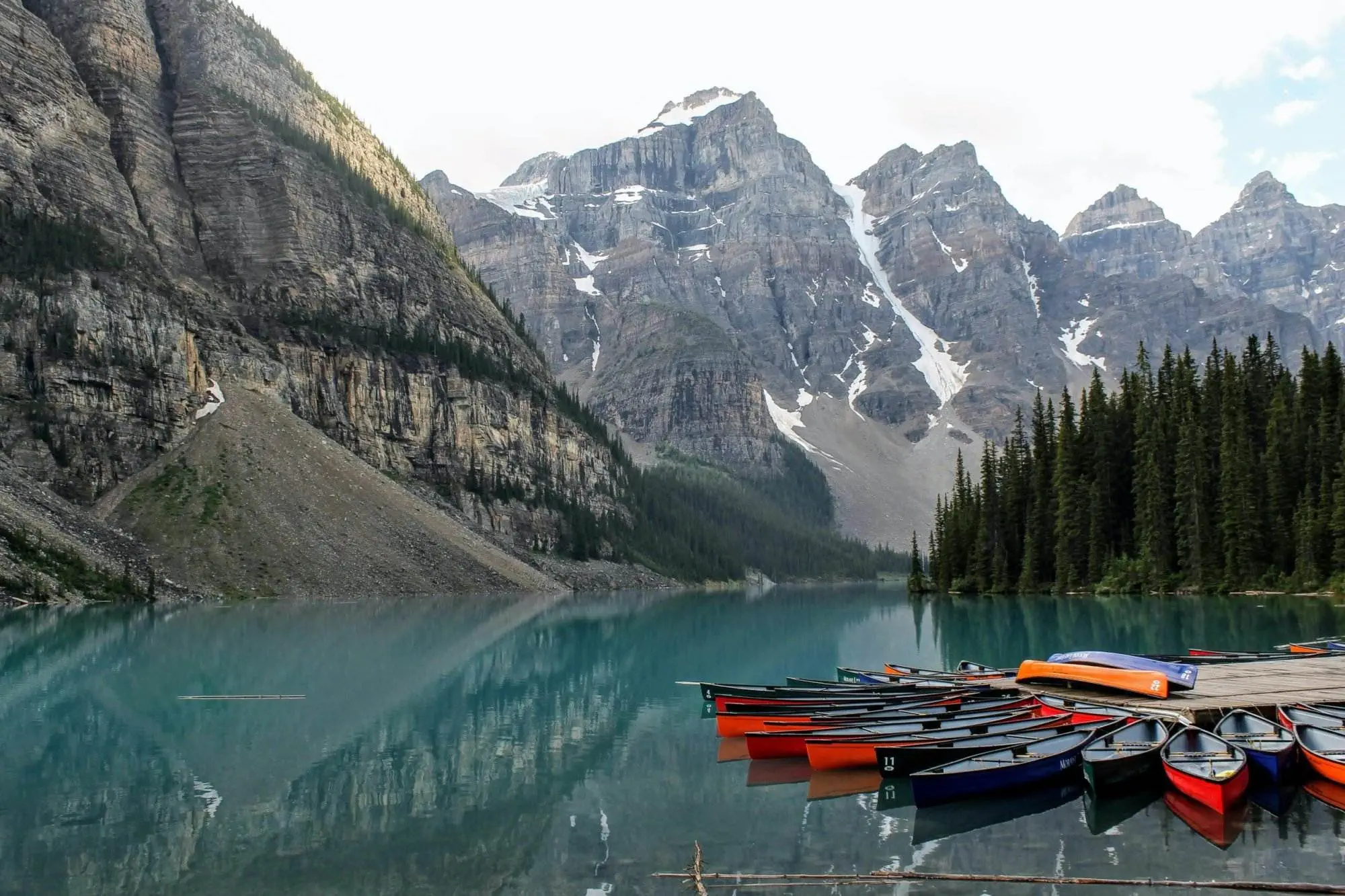 The most famous activity at Lake Louise is canoe rentals to enjoy the breathtaking view of the scenic beauty from the stunning lake. Also, rated as the best whitewater experience by tourists from all over the world, it is a perfect activity to do with family when Moraine Lake and Lake Louise melt in summer.
2. CONCLUSION
There are numerous additional activities available in and around Lake Louise. Visit Lake Louise Park, Bow River, and Paradise Valley, participate in sledding, climb the frozen waterfall, ski in the frozen lake, and walk around the canyon. They all make Lake Louise worth visiting during winter.
Furthermore, enjoy the scenery through the parkway, hiking, and biking trails, and looking around Banff from about 2000 meters. These activities offer an unforgettable once-in-a-lifetime experience that you can experience only in Lake Louise. It is a must to tour Lake Louise in the summer. Obviously, What to Do at Lake Louise has some of the most beautiful answers.