Canada is one of the most beautiful countries, varying from incredible national parks and ocean views to serene waterfalls. A few of the top bucket lists and worthy spots in Canada are the mountain ranges. The uniqueness of the amazing mountains in Canada makes them one of the favourite places to explore. The beauty of this North American nation is commendable, regardless of the time of the year. But for the mountains, one should visit from June to September for climbing and during winter for skiing.
1. An Insight into Amazing Mountains in Canada
This article consists of a detailed guide about the top 10 amazing mountains in Canada. If you're a mountaineer geek or have a great interest in mountains, you should go through it.
1.1 Icefields Parkway, Alberta
1.2 Killarney Provincial Park, Ontario
If you're a mountain geek, then Killarney Provincial Park of Ontario is the best place to explore near Toronto. This park has the most famous Killarney Hills and is in the centre of the La Cloche range of mountains. The sparkling milky quartzite establish in La Cloches makes them worth visiting. Killarney Provincial Park is well-known for its remarkable white rocky geography.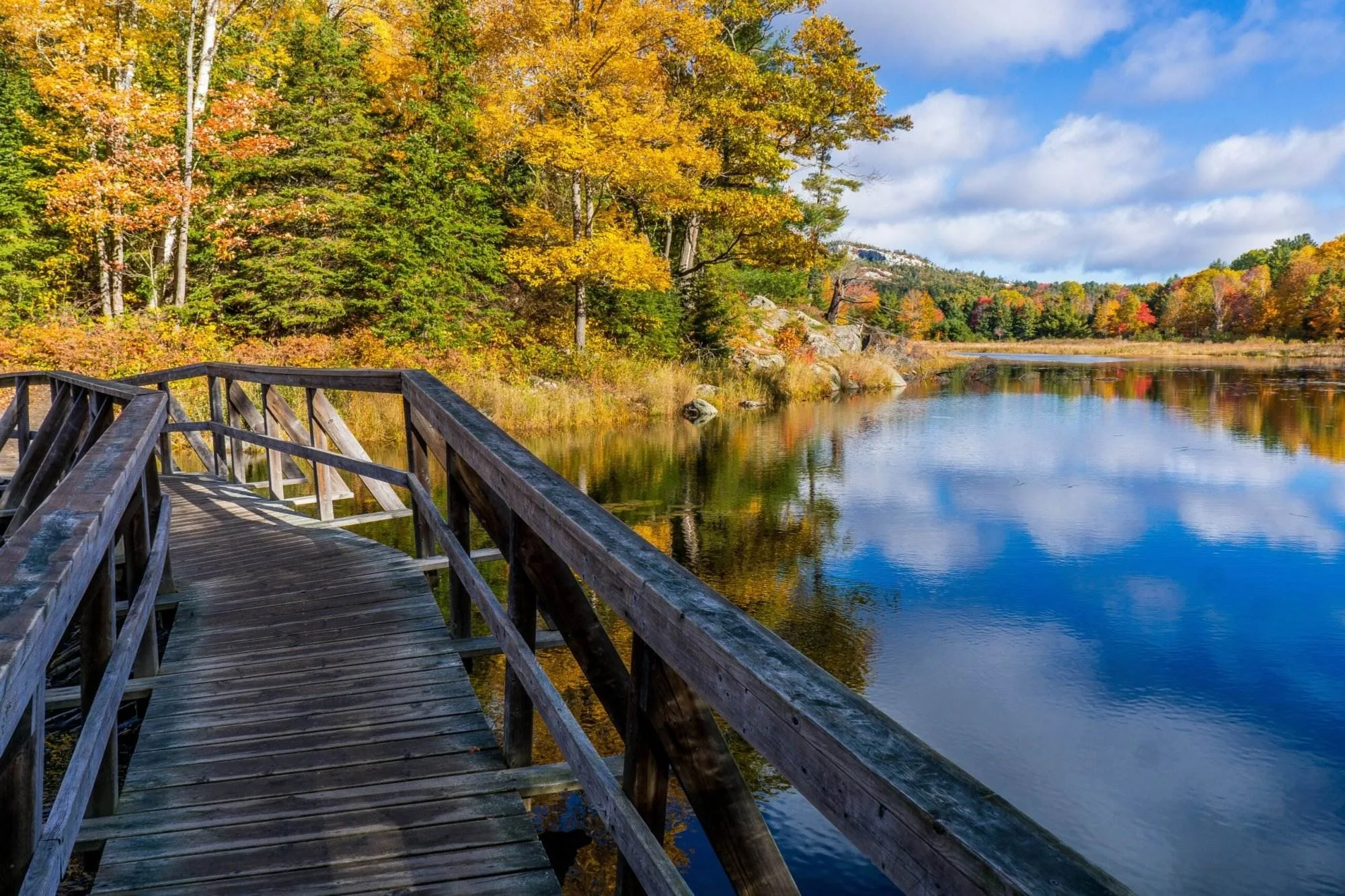 The mountain ranges are famous for day hikes.  The Granite Ridge Trail and the Crack are a few well-known trails. This park offers trailer and tent sites with access to the clear waters of George Lake.
1.3 Mount Robson Provincial Park, British Columbia
Mount Robson Provincial Park is among the oldest provincial parks in British Columbia. This park encompasses diverse natural landscapes, having glaciers, mountains, lakes, caves, and waterfalls. Furthermore, it is an ideal place for many recreational outdoor activities. It enlists in the most beautiful mountains of the Canadian Rockies. 
Mount Rogan is the best attraction of this park. It is the highest peak of the Canadian Rocky Mountains, covering an elevation of 3954 meters. The Berg Lake trail, which is an overnight tour, can be taken to visit the peaks of this region. During this trail, tourists can enjoy the picturesque views of alpine landscapes and waterfalls. Lastly, visitors can enjoy river rafting on the Fraser River with an immense view.
1.4 Riding Mountain, Manitoba
It is located in Riding Mountains National Park.  The national park is lifted enough to be called mountainous. Riding Mountain has the tallest peak of all the five mountains tracked down in that park, and it is immensely green.
It is one of the most beautiful mountains among the northern mountains. You can visit this place at any time of the year, and it is a favourite tourist spot for hiking, skating, wildlife viewing, and cross-country skiing. Some commonly spotted animals include bison, white-tailed deer, bighorn sheep, and moose. Moreover, this place resembles Costa Rica.
1.5 Valley of the Ten Peaks, Alberta
Valley of the Ten Peaks is located in the Banff National Park of Alberta. Moraine Lake is the most delightful element of this place. Moraine Lake is remarkably fed by glaciers. This lake has a startling blue colour gifted from the silicon deposits of the melting glaciers.
These peaks encircle Moraine Lake beautifully. Tourists enjoy the serene view of this place during hiking trips and bordered by a canoe too. Moreover, this valley is an unmissable spot near Icefields Parkway.
1.6 London Mountain, British Columbia
London Mountain, also known as Whistler Mountain, is a picturesque beauty of British Columbia. It locates in the Garibaldi Provisional Park, which makes it an attractive tourist spot in winter for skiing. Besides, it is the tallest peak of the Fitzsimmons Range of the Coast Mountains, Pacific Ranges.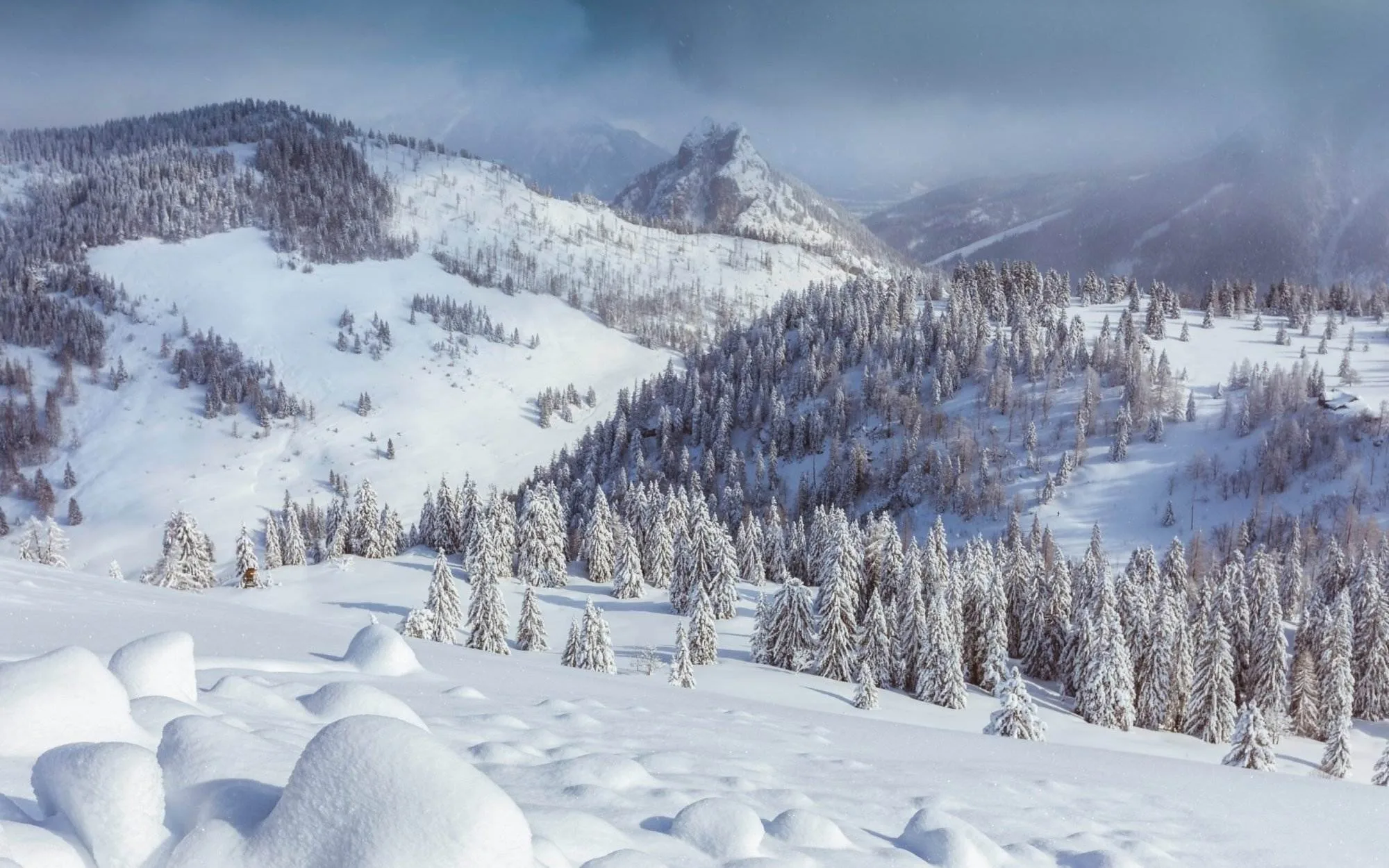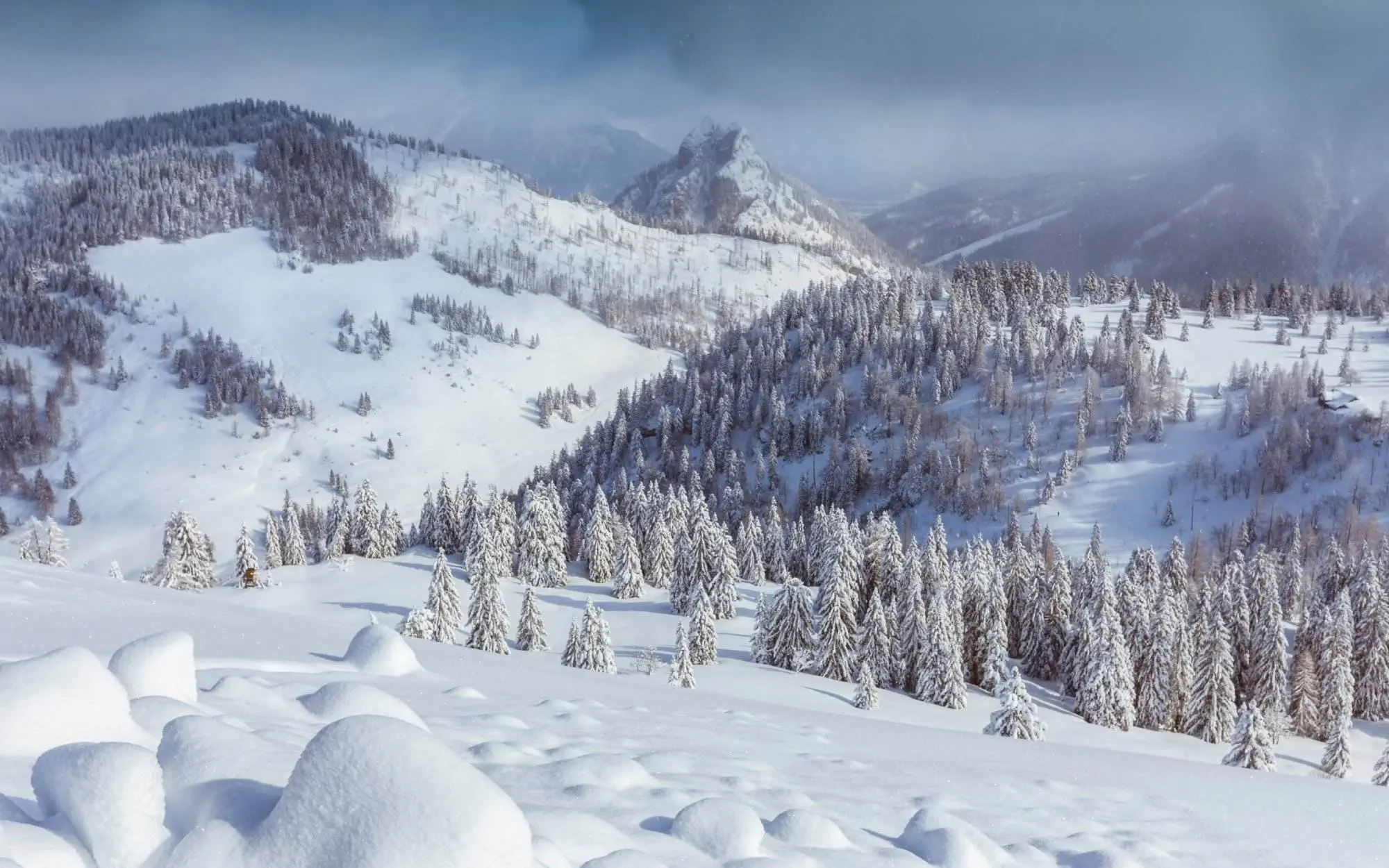 It was named 'whistler' because of the whistling calls of the marmots that reside in the alpine area of this peak. It is also known as the London Mountain thanks to its chilly and dull weather. Both ski lifts and ski tours are the most prominent activities here. This peak forms a part of both, a snowboard and a major ski resort. Whistler's Peak has bragged the title of the most visited summit in British Columbia.
1.7 Mount Logan, Yukon Territory
Being Canada's highest peak, this mountain range is the second-highest peak in North America, after Denali, having an elevation of 5959 meters. Mount Logan is part of the Saint Elias Mountain range, located in the Kluane National Park, Yukon Territory. While exploring Canada's mountain ranges, Kluane National Park is a good option. The mountain is named after a Canadian Geologist, Sir William Edmond Logan.
Mount Logan is said to be the source of the Logan and Hubbard glaciers. Due to frequent tectonic uplifting, the elevation of this mountain still continues to rise. Tourists love this peak for mountain climbing.
Moreover, the best season for climbing this peak is from May to August. and the weather at the basal point is good throughout the year. As the elevation increases, it starts to become cold, and climbers cannot climb Mount Logan during winter, as it is not allowed for safety concerns. This peak is very much a ski mountain. Tourists hike the King's Throne trail to cover the surrounding mountains of Kluane National Park. 
1.8 Gros Morne Mountain, Newfoundland
This mountain is famous, as it is the second-tallest peak in Newfoundland. The area of this peak mostly has fog due to cold weather shrouded by clouds. It stands at an elevation of 806 meters. The weather remains cold and wet unpredictably throughout the year. It makes climbing a little complicated.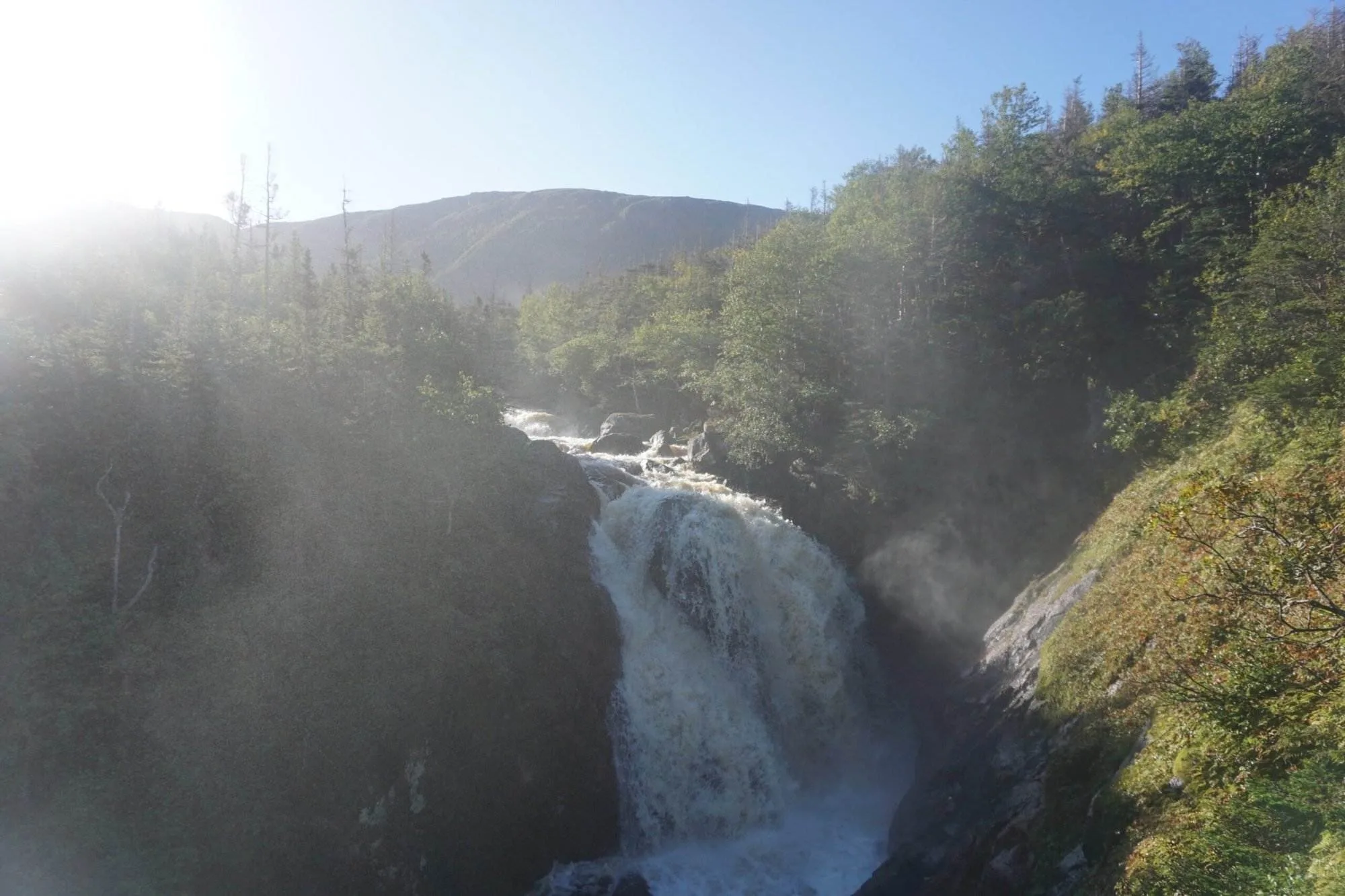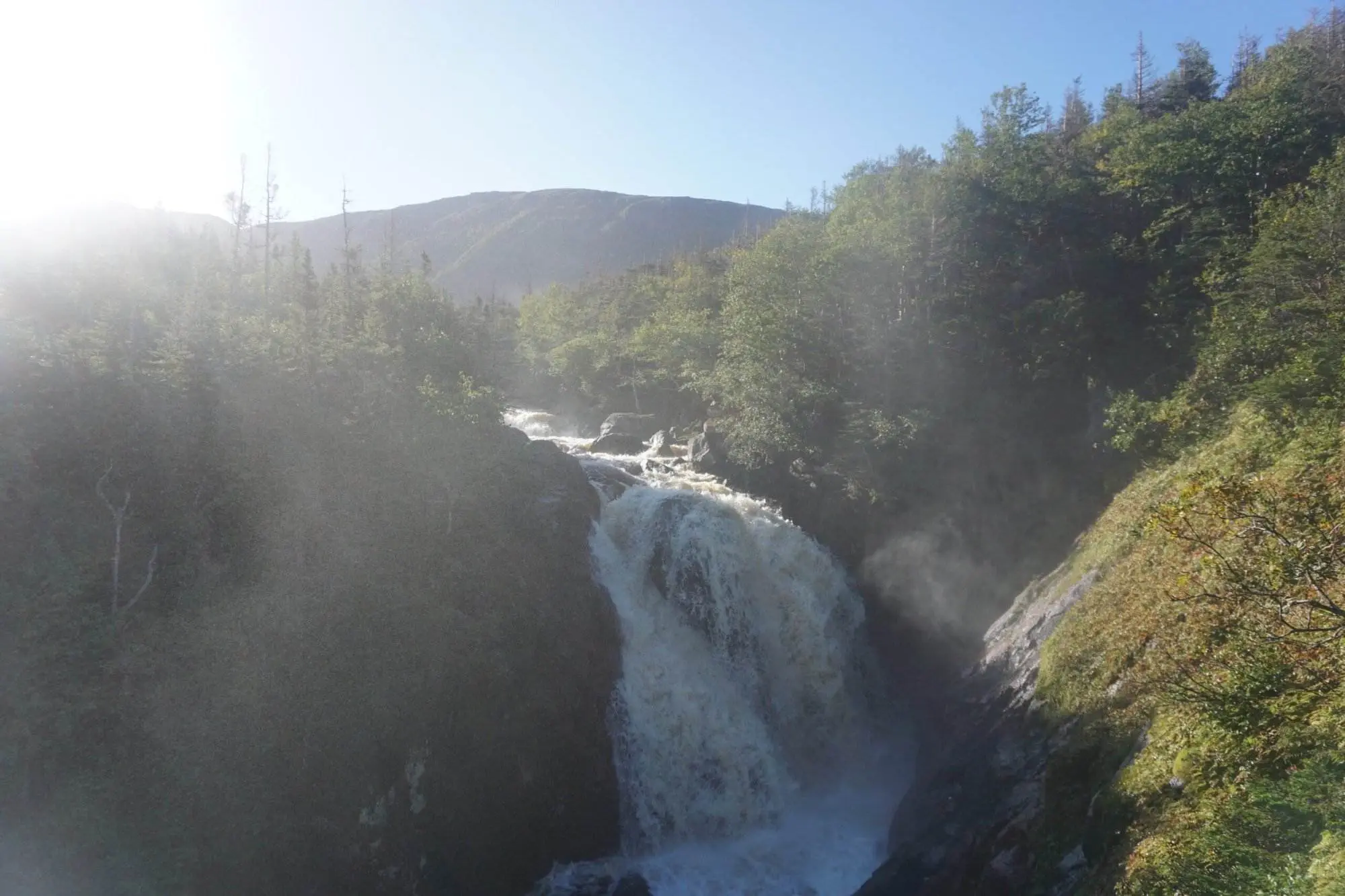 It is said to be a slice of Arctic Tundra, as this region has Arctic Tundra-type flora and fauna. When you head south, the ecosystem here resembles the Arctic ecosystem. During the trial of this peak, visitors can enjoy the spectacular view of the glacially carved landscape. Hiking up through this peak roughly takes about six or seven hours.
1.9 Mont Tremblant National Park, Quebec
  Mont Tremblant National Park is the first National Park and the largest and the oldest of Quebec's provincial parks. Located in the southern part of Quebec, it is a main recreational center. This park has the most unique mountains in Canada among the Canadian Rockies. Furthermore, it is remarkably famous among tourists for hiking and skiing opportunities.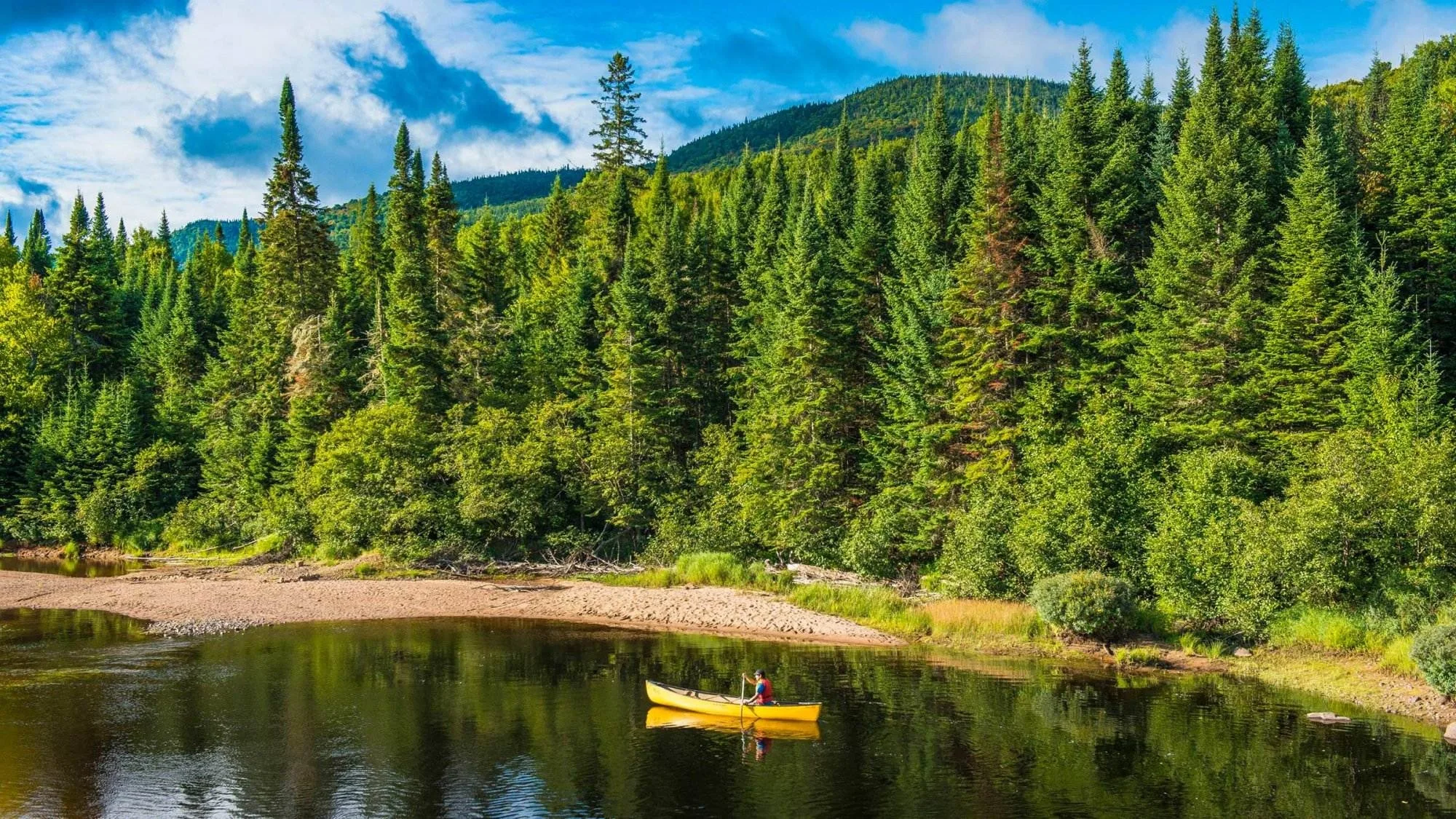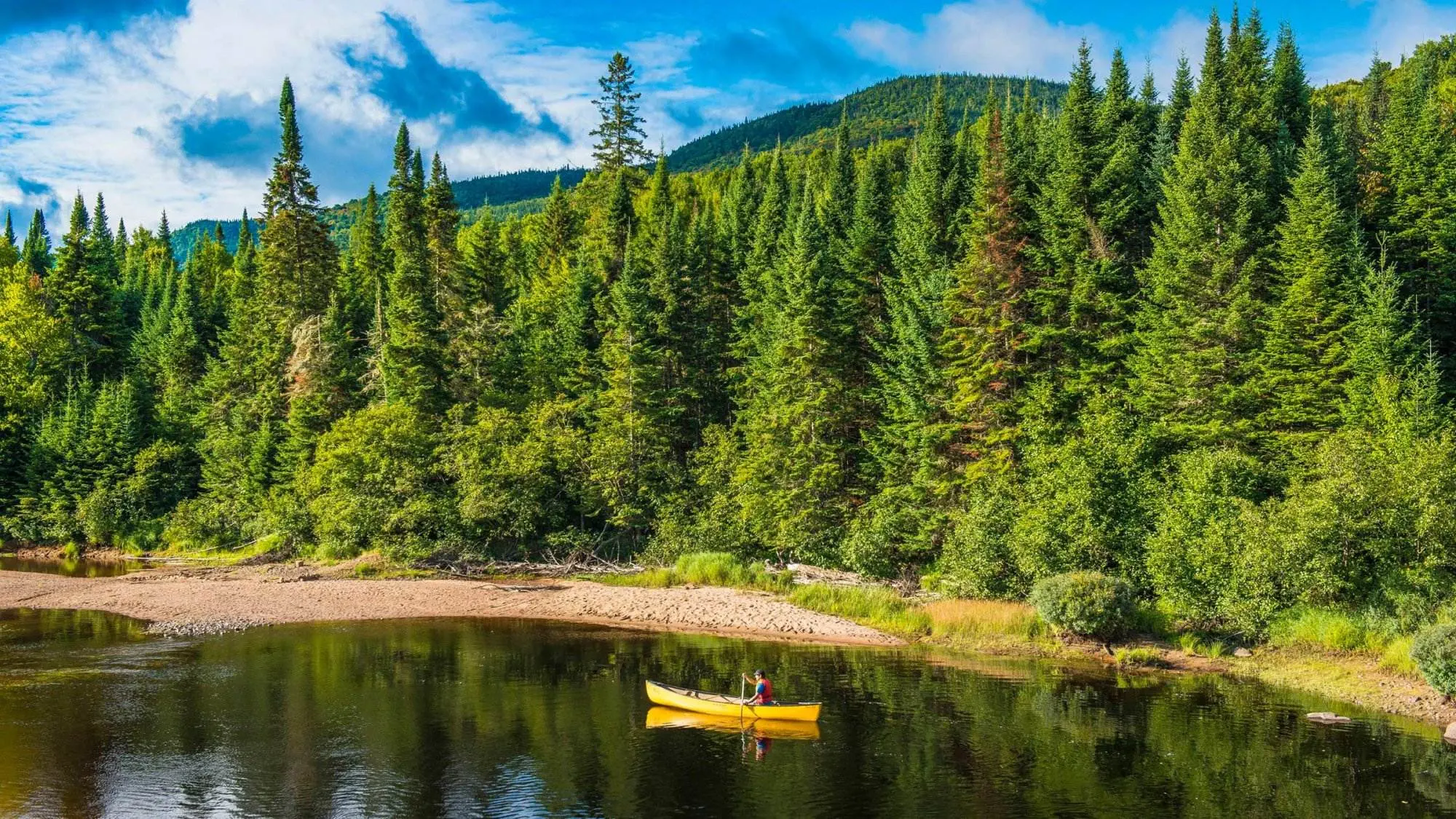 This place offers an impressive scenic view to the visitors. This park has 18 named mountains, and Pic Johannsen is the most prominent and highest peak here. Pic Johannsen has an elevation of 932 meters and is on the Mont Tremblant Mastiff. In addition, the tour to this park has a unique portion 'Via Ferrata' or the iron road. Tourists can see the best view of Via Ferrata during the fall and summer months.
Mont Tremblant National Park is a prime destination for paddlers, as it has plenty of lakes and rivers. Tourists can enjoy river rafting here. This park offers several water sports too. Like kayaking, canoeing, and paddle boarding. Last but not least, this place also offers camping and accommodation facilities. Numerous huts, yurts, and cabins are located at various locations in this park.
1.10 Cape Breton, Nova Scotia
You can enjoy the blissful view of oceans and mountains jointly on Cape Breton Island in Nova Scotia. Cape Breton Highlands National Park is known as the most mesmerizing destination in Canada. This park encompasses 26 trails for hiking. Although, the hiking trails range from effortless plane footpaths to harsh ascents. The most sought-after hiking trails are the Skyline Trail, Franey Trail, Middle Head Trail, and Broad Cave Mountain trails.
Firstly, the Skyline Trail is a 4.6-mile loop near the west coast of the park. This trial offers a scenic view of the Cabot Trail Highway. Secondly, the Franey Trail is a 4.5-mile loop trail that offers spectacular views of Clyburn Brook Canyon, and it is located near the southeast corner of the park.
Lastly, The Middle Head Trail is a 2.4-mile loop that features a narrow and long peninsula separating two ocean bays. Broad Cave Mountain has a 1.4-mile loop that leads to the summit of Broad Cave Mountain. Not only so, this trail gives an outstanding view of the Atlantic Coast too. Tourists can also enjoy the picturesque panorama of both the Cape Smokey and Middle Head. In addition, one of the incredible trails is Cape Breton's Cabot Trail.
End Note
Hope you find the above article informative and useful about the amazing mountains in Canada. Finally, when you are prepared to explore the Canadian Rockies, do not miss out on the above ranges.  In addition to adventure, you will also experience peace and uniqueness they behold, which is equally important. Moreover, your travel bucket list will be enriched with the experience gained.
 Lastly, it must be added that the beauty of the amazing Canadian mountains cannot be felt in words without visiting them in person.
As an Amazon Associate, Icy Canada earns from qualifying purchases. [amazon_auto_links id="81298"]
The Icy Canada team strives to create content that matters. It's why our content is written by travel writers, authority experts, well-known authors, and niche experts. Our content is also periodically reviewed by expert authors for accuracy and trustworthiness.
As an Amazon Associate, Icy Canada earns from qualifying purchases. [amazon_auto_links id="81298"]