Moraine Lake is an irresistible destination for lovers of nature's beauty. It is a breathtaking site because of the snowy peaks contribute to its uniqueness and fame. 
It is also one of the most popular natural attractions in the Canadian Rockies; every sight is unmissable from the early sunrise to sunset.
And not just for nature lovers but also for people who enjoy hiking and mountaineering. The weather is chilly throughout the season. So, this beauty makes its place on people's bucket lists beforehand.
The Valley of Ten Peaks with the lofty snow-capped mountains is an extremely picturesque view, famous for photographs, and the Rock-pile Trail offers the best view of Moraine Lake from the height of moraine rocks.
Let us know more about Moraine Lake.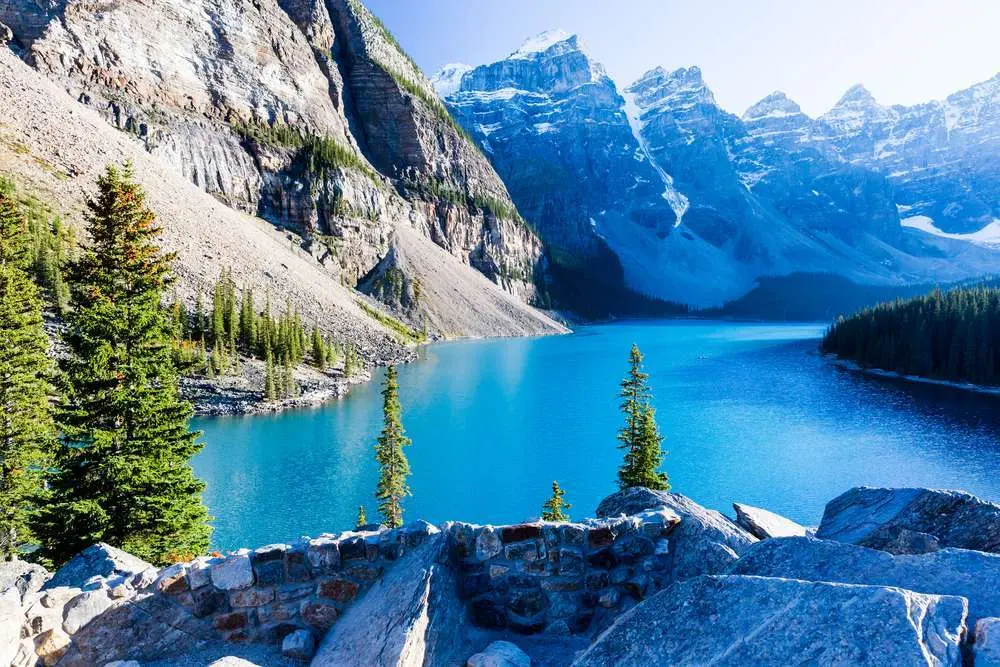 History and Location
In Banff National Park, Moraine Lake is in the Ten Peaks Valley, almost 14 km from Lake Louise, Alberta, Canada.
Walter Wilcox named it Moraine Lake because of the rocky mountains, rock debris, and huge piles of great boulders, which Moraine meant. It was formed the same way as Banff Lake Louise but is much older in seniority.
The Moraine Lake view is also summed up as The Twenty Dollar View, as Moraine Lake was prominent on the reverse side of the Canadian twenty-dollar bill of the 1969 and 1979 issues. 
Places to Visit and Wildlife to See
Moraine Lake enriches the fauna, and the beauty of the Canadian Rockies can be felt from that height.
In these mountains, one can frequently spot spotted pikes, marmots, squirrels, and various animals and birds. The Rockpile trail is considered one of the leading trails to trek to get a vivid lake view.
Moraine Lake can be summed up as a backdrop of mountains with beautiful forest views attracting many people.
People visit here in large numbers every year, even though they have visited before, showing how breathtaking the site would be. The crowd is still an issue to deal with.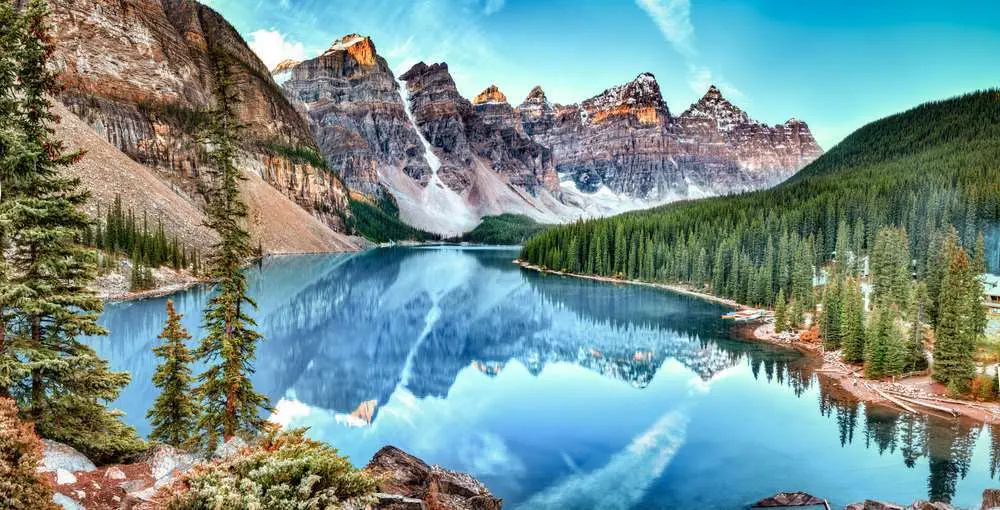 The struggle to reach early is worth the Moraine Lake Banff view. You can start trekking early to reach the lake till breakfast and enjoy your food or sit peacefully and absorb the beautiful weather and scenery, or you can also feel the icy water and rewind. 
Most canoes start from here. This tour begins with going forth surrounded by lush forest, and boom, you reach the spot of amazing glacier-fed waterfalls.
The Moraine lake canoe rentals are available from mid-September when the golden flowers bloom with the dock hours of 9.30 to 5 pm; the rentals start from $105 additional taxes an hour. 
A canoe can accommodate only two or three people at a time. All the prices, the house, and the equipment are provided in the Moraine Lake Lodge on a first-come-first-serve basis. 
Some wildlife outposts have been created, which you shouldn't try to cross. If you are interested in watching the wildlife, please do so from afar through the viewing platform.
When to Visit?
The busiest period of the calendar in Moraine lake is from mid-July to mid-August. You can also enjoy yellow-orange Larch tree viewing during this period. 
And the best month to visit Moraine lake is in May, with the change of the season and along with all those sands, slits, and rock sediments which give a reflective shine to its colour into vivid shades of turquoise blue-green for which the lake is famous for.
A beautiful hiking track with gorgeous scenic views and a 20-dollar tour of the million-dollar idea is heart-reviving. People can enjoy the summer aura from June to August, where the playful, bright colours magnetize the tourists. 
Things to Do in Moraine Lake
As mentioned, Moraine Lake is not just about its views but also has many more joyful and adventurous things. Let's know about a few of them-
1. Canoeing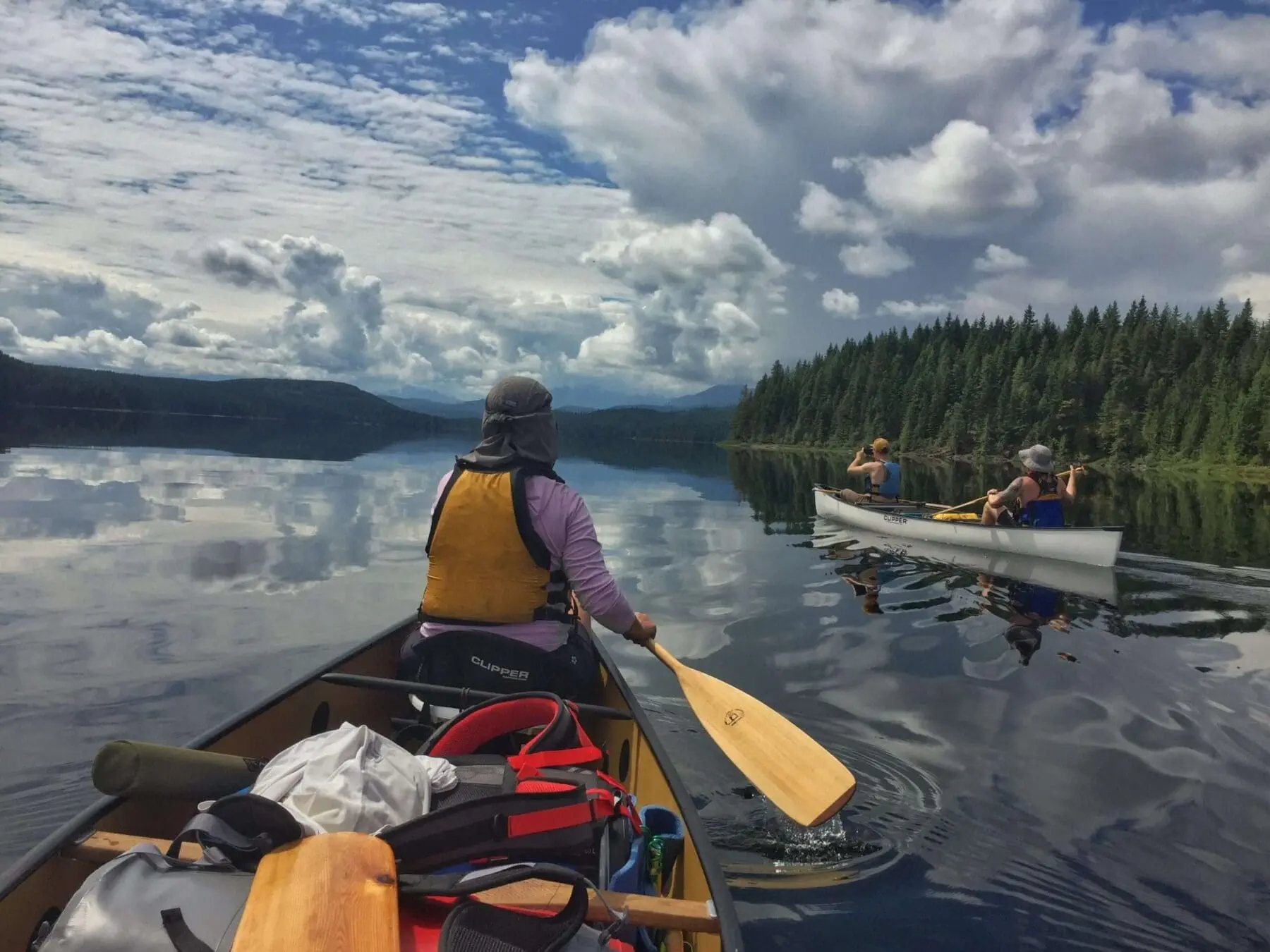 The first thing that comes to mind about lakes is boating or canoeing. So even Moraine Lake does fantasies and attracts people who enjoy boating.
Even if you may not be an expert in canoeing but want to try it, you need not worry as they provide general guidelines and necessities such as paddles and life jackets beforehand.
You can enjoy canoeing from morning 9:30 am to 5 pm at just about $105, excluding taxes, but usually, both the time and money are tentative because of sudden climatic changes like snow, rain, or strong winds.
You can also use your canoe on Moraine Lake, which can be less expensive. 
 2. Hiking
Hiking is also why this lake is busy in mid-October, but visiting in the middle of the month will allow you to avoid the crowd. During this period in Larch valley, trees are of their best versions with beautiful golden Christmas leaves, brightening the night view.
Along with the tourists, even the locals visit for hiking regularly. It takes 45 minutes from start to finish, and Moraine Lake is the easiest place to walk within Banff National Parks.
Children between the ages of 8 and 12 love hiking with their parents on glacial rock heaps, not only adults. 
2.1 The Rockpile Trail
The Rockpile Track, which follows Moraine Lake, is a well-known trail that most tourists hike. The trail is 300 meters long and rises 24 meters as you proceed.
As stated, it is a lovely location to visit. The Rockpile Trail's summit is the most frequented point.
Due to the spellbinding magic display, it provides its viewers. It is thought to be one of the locations in Canada that receive the most photos.
2.2 Eiffel Lake Trail
The same trailhead serves as the starting point for the 3 kilometres (1.9 miles), 90 meters (300 feet) long Eiffel Lake Trail.
Large rocks and boulders line the trail's summit, where hikers can sit and take in the breathtaking views of the rocky Canadian rocky mountains.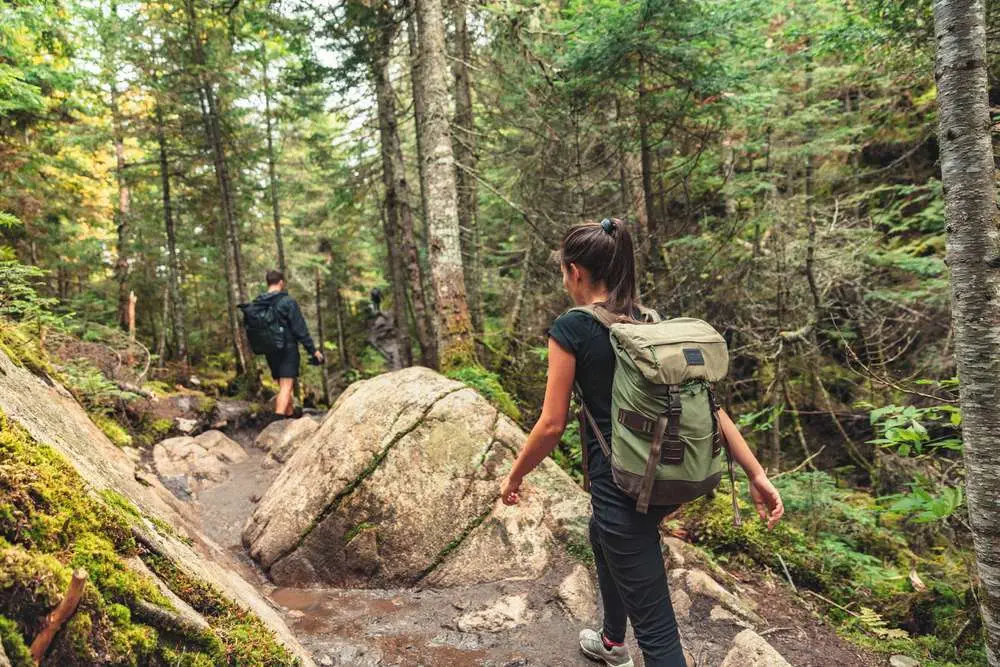 2.3 Lakeshore Trail
Previous visitors gave the trail a neutral/medium rating. The road does, however, provide a variety of entertaining activities for its guests, including cycling, nature observation, and others.
Approximately 18.0 kilometres long, the Lakeshore Hiking Trail is not as long as the Rockpile Trail. 
The trail is not very frequented and is a back trail that leads to Ontario's Highlands East. The trail served various functions and was created with walkers' comfort in mind.
2.4 Hike to Paradise Valley
Another trip up to the appropriately called Paradise Valley involves watching attractive streams run, traversing lovely meadows, and admiring the breathtaking vista of nature all around them.
An amazing and mesmerizing cascade marks the trail's conclusion, providing a mystical experience.
It will take a long day to walk around to see everything in the Valley, but trust me, my buddy; it will be worthwhile.
The deep, serene impressions that Paradise Valley's natural beauty will have on you will outweigh the sensation you are losing feeling in your legs from all the walking.
An easy scramble down to the valley floor marks the start of the journey to Paradise Valley. 
3. Camping
Travel for two miles uphill to a great backcountry campsite. 
Once there, you may take in the amazing view of Moraine Lake and benefit from seeing the beautiful dawn and sunset because there are fewer people, and you're at a higher elevation.
 If planning to hike further, you can also consider these camping sites for resting. 
Above Moraine Lake on either side, campsites are covered with falling tree leaves to protect them if it rains at night. You are responsible for all the necessities, so pack all the items required. 
So, keep your bug sprays, as mosquitoes love chilly lakes as much as you do, and try to avoid waste to ease your shoulders.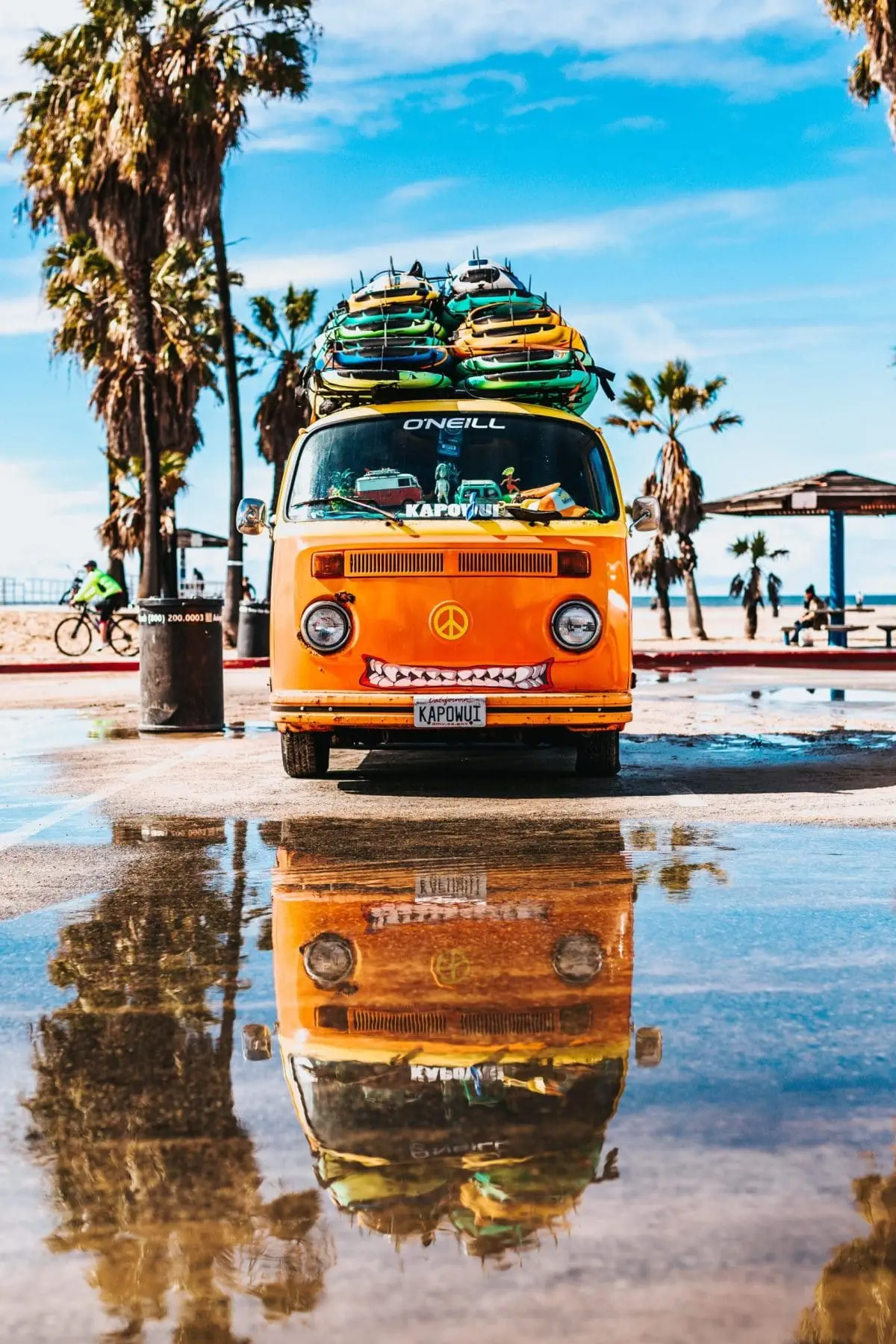 4. Other Things to Do
Besides that, you can also enjoy long drives and road trips. Parks Canada allows an alternative from Lake Louise Park to Moraine Lake. 
You can pay and use a remote shutter to ride at your convenience. You can also stop and absorb the view of pretty destinations from the start of the journey to the end of it.
The unique thing about it is that you need not rush and reach early to grab your seats; reservations beforehand are available. 
You can use the Park Canada Reservation System to book your ride by visiting the site.
Closing Thoughts
The vast glacial rock piles, canoeing between the mountains, going on an adventurous hike, the beautiful lodge and accommodation surrounded by nature from sunset to sunrise- a place you can experience everything all at once.
It's all worth looking at the bright blue sky or the overall Lake view and golden yellow trees with birds chirping and entertaining you from the window.
Do not miss this breathtaking view with lots of surprises and beauty. The scenery is worth planning your tour of Moraine Lake, no matter how far you live.  
Local Advice for You
The moraine lake opens at 9 am; from the moraine lake parking lot, you can find a help centre to help you get to moraine lake road or lake Louise village.
You can also inquire about the Canada lake connector shuttle or lake Louise gond ola or the point where you can see Canadian Rockies from the visitors' centre.
Other than that, some minor but helpful tips make your trip memorable.
It's critical to take the weather into account before travelling. As previously said, the best time to visit moraine lake at this location is between the beginning of July and the middle of October.

When travelling to Lake Louise, make reservations at a hotel close to the ski resort. You must try canoeing. So, don't forget to rent a Canoe.

Try to see all the significant lakes and other locations on your visits; some of these are Bow Lake, Lake Agnes, Rock Flour, Johnston Canyon, and Peyto Lake. 

Some regions are designated protected areas because the wildlife resides and depends on them. 

Take a short drive on one of the other lake roads to Moraine Lake and utilize the lake Louise gondola at Lake Louise. or even use the parks Canada shuttle.

When you arrive at moraine lake, kindly abide by the visitor's instructions.

When you visit lake Louise listen to the instruction carefully Because they are intended to protect your safety in particular with everchanging climate issues.