Are you looking for the best Vancouver Model Agency? Here is the most acceptable list of top modelling agencies for you.
These model agencies offer high-quality services, brands, and marketing strategies. The greatest model agencies in Vancouver with a dependable partner for creative picture shoots.
The agencies assemble versatile models for photoshoots and campaigns and opportunities for the next-gen models. Model agencies value their models' consistency in quality and development potential.
In this article, we introduce to you modelling agencies to start your career with as a model. This article will also make your job easy in finding perfect models for your commercials.
10 Best Vancouver Model Agency
1. Stranger Agency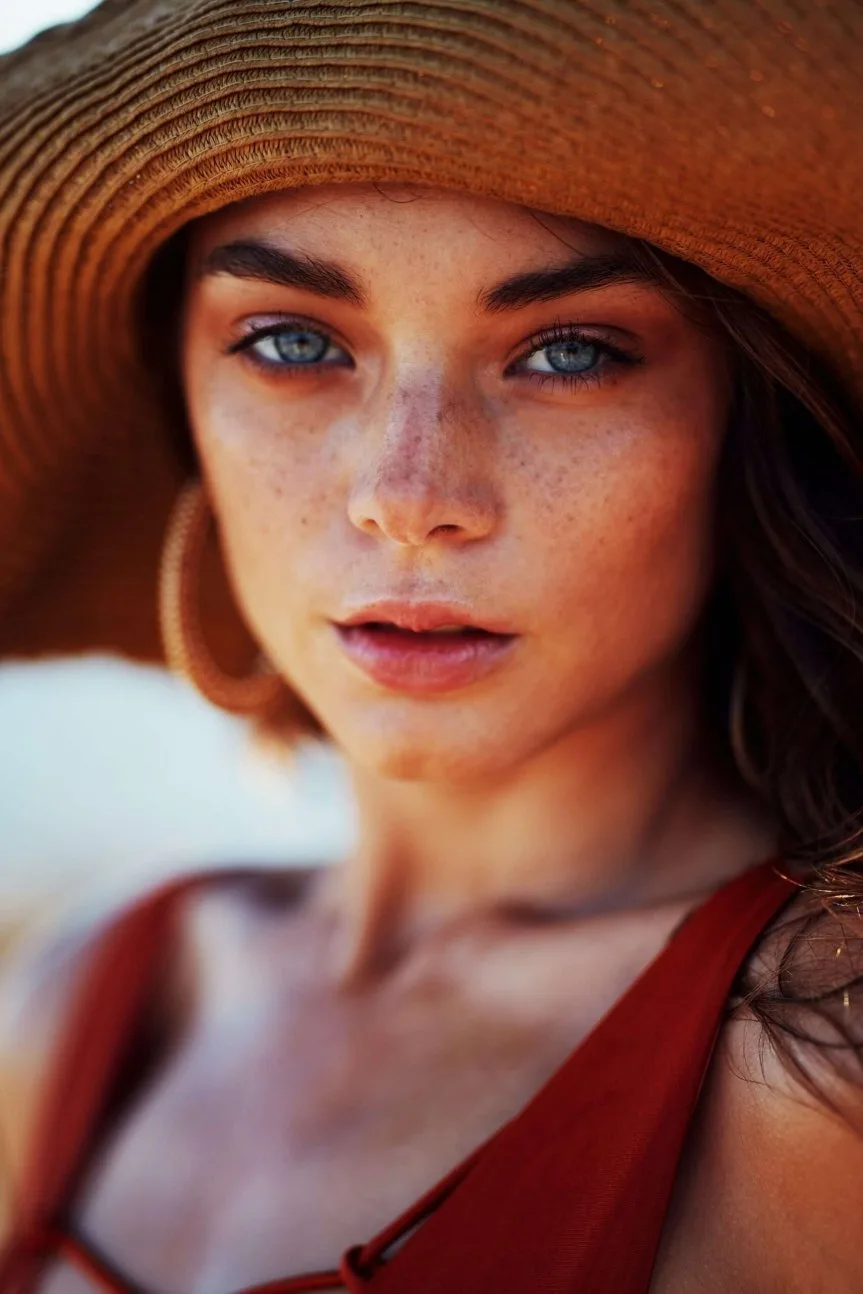 Address: 1971 Franklin St, Vancouver, BC V5L 1R1, Canada
Establishment
Stranger Agency is a well-known Vancouver model agency located at Franklin Street. Gaby Bayona owns this full-service modelling agency.
Goals as an Agency
Their goal as an agency is to expand the idea that anyone can become a model in Vancouver and elsewhere. The agency has always put diversification and equity at the core of its values, helping to create a new era in fashion, e-commerce, and movies. They aim to link models with companies in a manner that empowers everyone, motivated by community and honesty.
Specializing In
Their distinctive talent has served as the faces of influential editorials, ads, and companies all around the world by embracing and promoting individualism. By emphasizing meaningful partnerships above transactions, they encourage their models' professional and personal development and foster a positive work environment. The Stranger Agency connects creatives and establishes enduring connections with gifted people.
What They Provide
In order to give more people opportunities and representation, Gaby Bayona, the founder of the bridal gown business Oremony Design Corp, also started her own modelling agency (Stranger Agency).
The agency works to introduce a diverse group of passionate models to the field of fashion. They are happy to promote models of diverse age groups, races, and colours.
As their name suggests, the agency does not go with the traditional norms of modelling. Stranger Agency ranks as the best unconventional Vancouver model agency.
The agency has also been featured in the fashion magazine for its excellent service. They offer online appointments and on-site services to customers and brands.
 2. Richard's International Model Management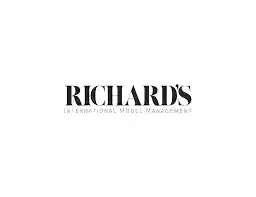 Address: 744 W Hastings St #211, Vancouver, BC V6C 1A5, Canada
Richard's International Model Management is a Vancouver model agency that promotes the international and local modelling industry.
Establishment
The agency was established by the model Richard A Hawley in 1982. Since then, it has been working with internationally known models. The agency offers excellent service considering the interests of its models and clients.
Richard's International Model Management has developed a reputation for finding and nurturing models for regional and global markets since 1982.
Richard was able to establish one of the top modelling agencies in Canada thanks to his personal modelling experience on the worldwide stage and the connections he made with elite clients and agents over the years.
Goals as an Agency
Richard's International Model Management thinks that by giving models the right resources and fostering an environment where they can thrive, they can help them advance both personally and professionally.
They always try to introduce talented and charming models to various brands. They take special care in the career and personality development of their models.
Specializing In
Rya Berkelaar, a former Richard's model with more than 20 years of experience in the modelling industry as a model, booker, and manager, is carrying on this legacy. Rya has aided in the career development of some of Canada's most successful models.
What They Provide
Richard's International Model Management continues to provide individualized management driven by the business realities while being attentive to the wants and aspirations of each model as their careers evolve under our staff's knowledge and hands-on approach.
If you are interested in working with them as a model, you are welcome to fill up the form on their website. Their agency is located at 744 West Hastings Street, Suite 211, Vancouver.
3. John Casablancas Model Management
Address: 220 Cambie St #150, Vancouver, BC V6B 2M9, Canada
Establishment
John Casablancas International Model Management has been in the modelling industry since 1978. They have models who work in the field of commercial advertising, television, and fashion.
Goals as an Agency
They are proud to represent a comprehensive portfolio of models and talent to satisfy the needs of a wide range of clients and take great pleasure in their extensive experience and excellent service.
Their agency seeks and cultivates models and talent for local and international projects as well.
Specializing In
For more than 30 years, our models have appeared in a number of the most prestigious fashion publications in the world, including Elle, Vogue, Glamour, Face, Teen Vogue, Seventeen, Men's Health, Women's Wear Daily, Marie Claire, Fashion, and Cosmopolitan.
The agency has been a recognized leader in the Vancouver industry for more than 40 years, offering our premium pool of models and talent ethical professional representation in all areas of Fashion, Commercial, and Lifestyle work.
What They Provide
If you are looking for models for your business stream, this is one of the best options for you. They are popularly known as JC Vancouver in the British Columbia region.
We are constantly searching for the next fresh face. From Vancouver to Los Angeles, New York, London, Milan, Paris, Tokyo, and everywhere, our models and talent have served as spokespersons for renowned design firms and luxury and commercial companies. They assign their models to numerous prestigious agencies throughout the world.
This Vancouver model agency has trained models working for regional designers to international brands and fashion houses. They also conduct regular selections for new models. You can either visit their website or office to avail of the services.
 4. Lizbell Agency Ltd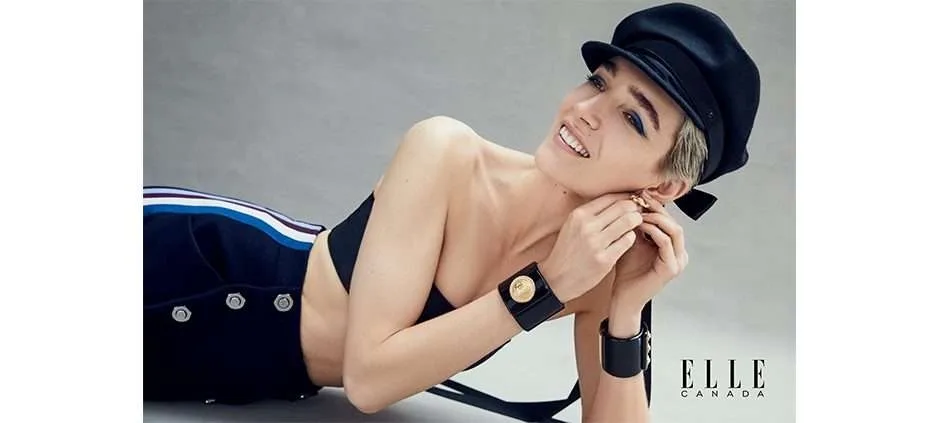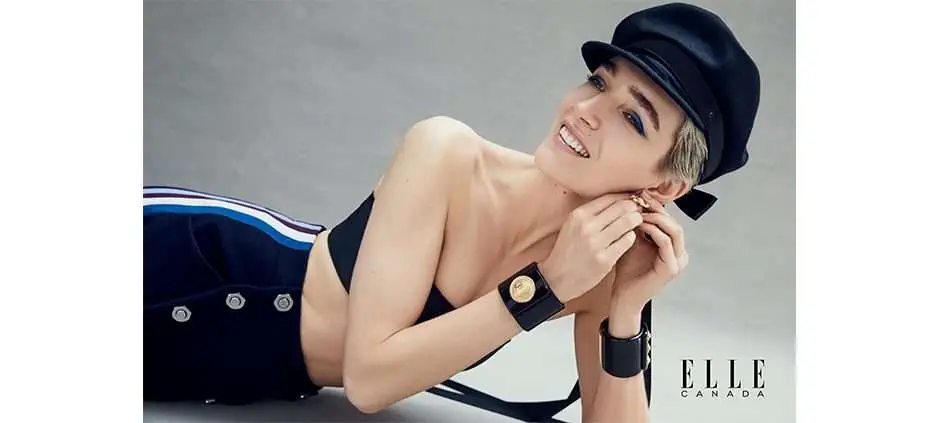 Address: 370 Esplanade E Suite 301, North Vancouver, BC V7L 1A4, Canada
Establishment
Owned by former model and manager Liz, Lizbell Agency Ltd is an excellent Vancouver model agency. The agency was established in 1992 in northern Vancouver and had soon gained popularity in the modelling world. With its talented artists and professional models, the agency has become one of the internationally acclaimed model agencies.
Goals as an Agency
The motivated agents at Lizbell Agency Canada put in a tonne of effort to make the business successful today.
In order to utilize the outstanding local talent and locations they have here in lovely British Columbia, they collaborate closely with their customers to make their production as easy as possible.
Specializing In
Rachel Roberts, Kate Bock, Janice Alida, Gracie Van Gastel, Elizabeth Davison, Natalie Ludwig, Krow Kian, James Neate, Noah Mills, Scott Walhovd, and Tyg Davison are just a handful of the celebrities the agency established and currently manages.
One of the top artist agencies in Canada is their Artist Division. Award-winning stylists, makeup artists, hair stylists, prop stylists, and set decorators are all represented by LB Artists. These artists have collectively collaborated with some of the top artists in the world.
What They Provide
Whether a small business or a multinational customer, their full-service agency enables them to collaborate with clients to realize their vision.
Most of them have experience in working with famous actors, musicians, fashion icons, and athletes. They also have amazing artists at hand, including hairstylists, makeup artists, and set decorators. Their flexible and well-organized team also supports aspiring youth models.
Lizbell Agency aims to give the best results to its clients.
5. Family Management
Address: 402 W Pender St #503, Vancouver, BC V6B 1T6, Canada
Establishment
Featuring next on the list of Vancouver model agencies is Family Management. You will find their office at Pender Street, Vancouver. This is one of the finest and most highly recommended modelling companies in Vancouver. Founded in 2013 by former models, including Tanys Norcott, the agency develops great modelling careers.
Goals and Specializing in
A boutique agency with a focus on the growth of international modelling careers is called Family Management. Taking into account the model's best interests, family management represents a new generation of representation.
Our guiding principle for our models' careers is to treat them as if they were our own because we were once models ourselves. They stand for those who are destined to replace the average.
What They Provide
The New Average is a non-exclusive list of Street Cast models that have been carefully selected to serve as a resource for businesses and artists looking for talent for commercials, advertising campaigns, and other types of projects.
This is the perfect place for you if you are looking for models for advertisements, campaigns, and artwork. They have a unique category of models under the New Average, including people from different society sessions.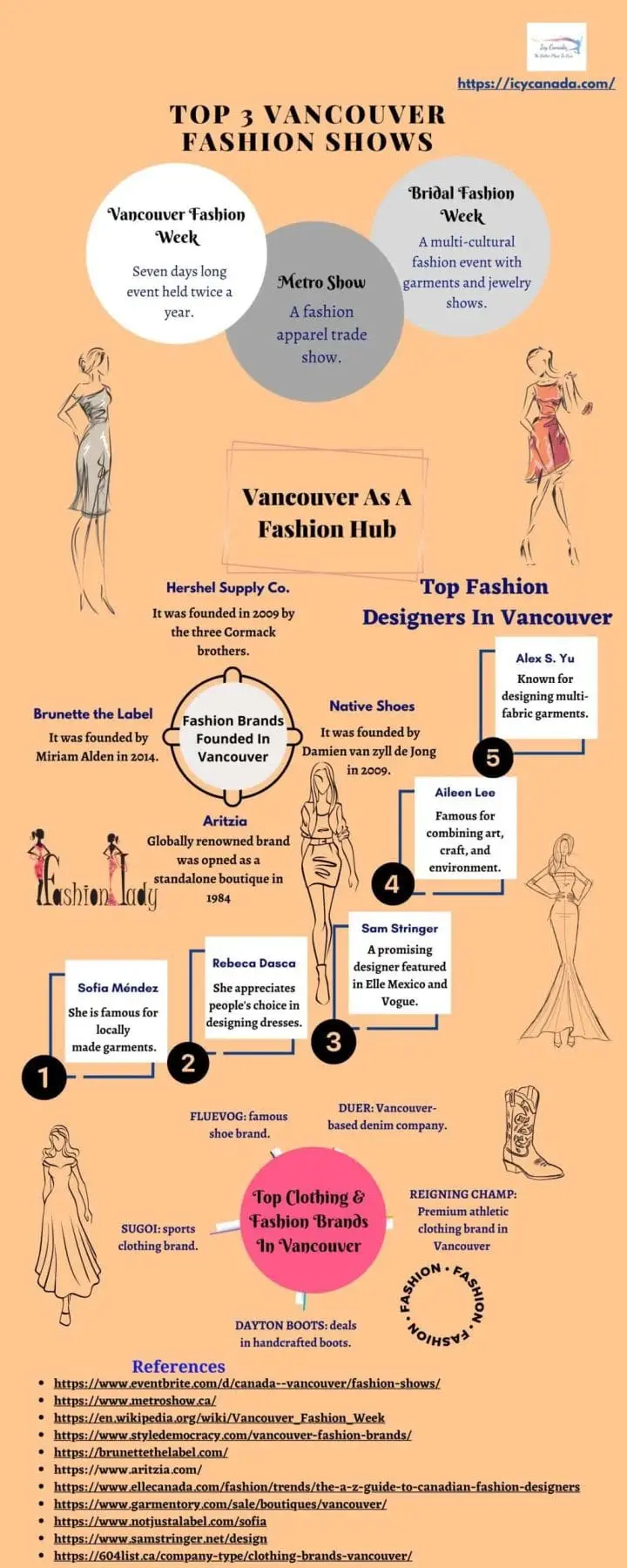 6. Charles Stuart Models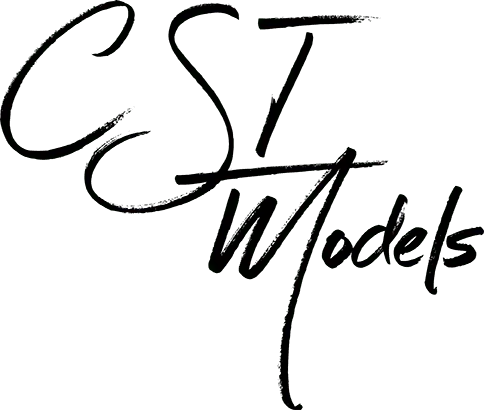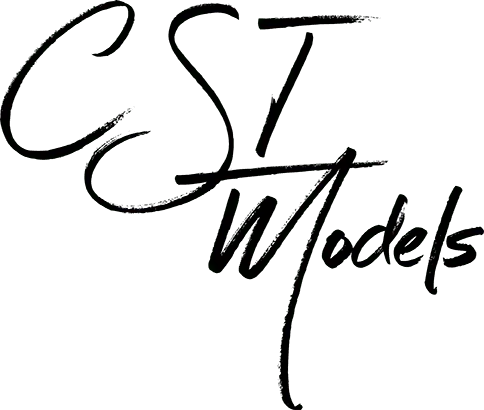 Address: 2515 Burrard St #102, Vancouver, BC V6J 3J6, Canada
Establishment
Charles Stuart Models is yet another leading Vancouver model agency. With over 50 years of experience, this agency brings you the finest faces in the modelling field.
Their models feature in fashion and commercials of different countries. Established in 1982, they successfully made their presence in the European, Asian, and North American fashion world.
It all started in 1967 on Carnaby Street in London, when Twiggy, the Super Model of the 1960s, and Charles first met during a picture session. He started out as a fashion buyer in the early 1970s and then worked for a John Casablanca franchise.
Goals as an Agency
The Charles Stuart team is astonishing because they create models with a range of skills to satisfy individual aims and objectives. This agency strongly focuses on the value of education throughout a model's career. The agency supports a model not only in their work but also in other areas of their lives.
If you seek a career in modelling, Charles Stuart Models is the perfect place for you. The company discovers and develops youth models. They offer personal training to the models that help them grow in becoming quality professionals.
7. Jager International Management

Address: 106 W 1st St #307, North Vancouver, BC V7M 1A9, Canada
Establishment
Jager International Management is a model and talent agency with over 20 years of experience. They are located in North Vancouver, and you can approach them by appointment.
Most of their models are based in Canada and work for international rosters. They promote models interested in working on television and commercials.
Goals as an Agency
For our rosters, Jagermodels seeks out naturally attractive and healthy people of all ages, shapes, and sizes and individuals from various ethnic backgrounds.
Their mission is to collaborate with their talents and models to succeed in the market. Their small roster sizes enable them to offer individualized service and collaborate with the talent to attain objectives along each stage of their upward trajectory.
They would be interested in hearing from you if you have thought about modelling but never took action.
Specializing In
Some of our best models have been those who were discovered on the street and given our business cards, like Emily, who was discovered in a Victoria thrift shop 20 years ago and has since worked in Toronto, New York, Paris, London, Germany, and Milan, or our Bronwyn, who has since worked in New York, London, and Milan.
Our inventory of active models today includes those who work both domestically and abroad.
What They Provide
The cast of actors at Jägertalent appears in TV advertisements and other busy film projects in Vancouver. They recruit new faces regularly for our commercial Television roster but gladly take veteran actors.
You can confidently step into their doors without any prior experience in the modelling field. Their team gives you personal guidance in various workspaces.
Some of the prominent genres in which they work are films, television series, and documentaries. This full-service agency only looks up to your talents, not your age and height, for commercials.
8. Alaeria Agency
Address: 1618 W 6th Ave, Vancouver, BC V6J 0H3, Canada
Establishment
Alaeria Agency, owned by Snejina Stoilova, has been in the industry for over 18 years. This Vancouver model agency is one of Canada's most dynamic and flexible. They recruit models of all body types, sexes, cultures, and age groups.
Goals as an Agency
They are firm believers in a partnership-based, familial approach to working with our models. We provide our models with all the resources they require to succeed in the fashion industry through integrated health and wellness programmes.
Promoting the personal development of their models is one of their major concerns. The holistic agency conducts training, wellness programs, and mentoring for its models.
Specializing In
A comprehensive modelling agency in Toronto, Canada, health that is soul, mind, and body-centred. Encourage diversity. Although they are in British Columbia's North Vancouver and Victoria, they represent citizens from all around the country.
Models of different ages, genders, physical shapes, sexual orientations, and cultural origins are represented by them. Their owner and senior agent, Snejina Stoilova, has 18 years of expertise in the field and is equipped with the necessary skills to aid in your growth.
What They Provide
They collaborate with renowned brands to offer the models quality work and assured career opportunities. Aspiring models are always welcome to join the Alaeria family through their online submissions.
9. League International Model Management
Address: 2050 Scotia St, Vancouver, BC V5T 4T1, Canada
Establishment
Innovative modelling agency League Model Management has established itself as a leader in the field. In order to mentor models throughout their careers, The League is operated by a group of varied individuals who function on a family-style support structure.
Specializing In
League International Model Management is yet another full-service Vancouver model agency. They collaborate with reputed brands, designers, and photographers to expose their models to ads, lookbooks, shows, and much more.
What They Provide
League, which has offices in both Canada and the USA, keeps growing and forges solid ties with recognized organizations and customers around the globe.
With offices in Canada and the US, they offer their models and clients a platform for excellence and perfection.
The company selects its models in a highly professional manner with well-set criteria. They are located at 2050 Scotia St, Vancouver, BC. You can fix your appointments with them from 10 am to 5 pm except on weekends.
10. Key Model Management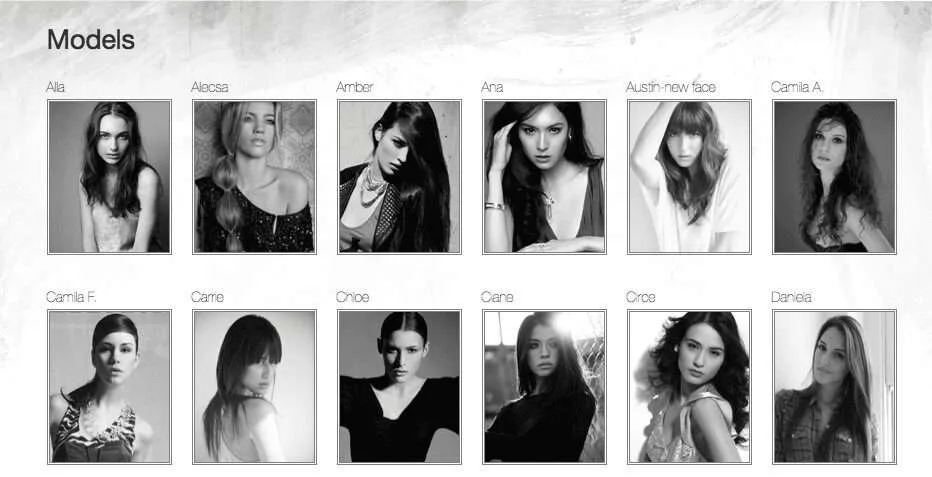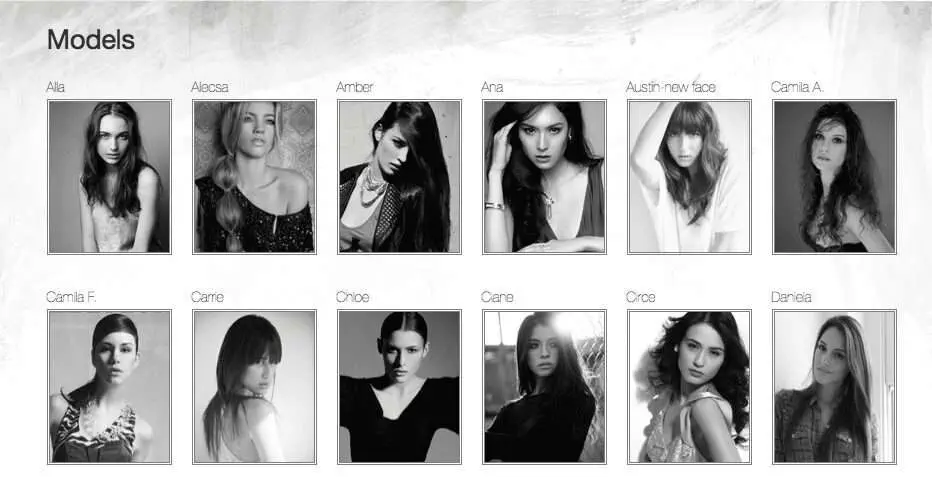 Having worked with top agencies and brands worldwide, Key Model Management has occupied a prominent place in the modelling industry. Talented former models lead this Vancouver model agency with knowledge of trends and opportunities in the fashion world.
Key Model Management is a vibrant personal management business that works with a vast global network of top-tier agencies.
Establishment
The agency's success on a local and worldwide level, as well as why they are currently recognized as one of Canada's top agencies, can be attributed in large part to the core understanding of the industry that comes from a team of former models. They understand the value of a good education as a foundation for a young talent's personal development.
Goals as an Agency
The agency's primary concern is maintaining a healthy relationship with its clients. They give professional advice and training programs for models to help them build up an excellent careers. Their experts focus on the innovative use of social media to promote their clientele and models.
Specializing In
Key Model Management combines the innovative aspects of social media with fashion constantly to stay relevant in the market. The models are able to maximize their professional opportunities by combining conventional modelling services with cutting-edge social involvement.
What They Provide
New models and their families can receive expert guidance and counselling from Key Model Management regarding developing their careers, timetables, and goal-setting. When balancing its models' career routes with the business's demands, they focus on healthy lifestyle choices and keep these in mind.
Favourite FAQs
A model will be required to work in a range of settings. To model things like shoes, apparel, or jewellery, you may work according to one's needs, either indoor or outdoor studios.
A model's hourly wage in the United States is $26.52. This varies greatly based on your area, modelling experience, and how recognized you are. Having a competent agent is also beneficial since they may help you obtain higher-paying opportunities.
Different customers choose different payment methods, which can include a one-time payment for a picture shoot, an hourly cost, or a percentage of royalties.
Who are Vancouver's best creative agencies?
Immersion Creative is the name.  This creative agency has had expertise in developing advertisements for print, digital, and television for years. They've also created award-winning and viral advertisements, which explains why they're ranked as one of Vancouver's best creative agencies.
You may have a good look at this list of the best Vancouver model agency to sort out the perfect one for you. Have a great time working with them!
As an Amazon Associate, Icy Canada earns from qualifying purchases.
[amazon_auto_links id="81298"]
The Icy Canada team strives to create content that matters. It's why our content is written by travel writers, authority experts, well-known authors, and niche experts. Our content is also periodically reviewed by expert authors for accuracy and trustworthiness.
As an Amazon Associate, Icy Canada earns from qualifying purchases. [amazon_auto_links id="81298"]