Montreal is one of the most attractive cities in the world and attracts more than ten million tourists each year. If it arouses so much interest, it is because of its diversity, four distinct seasons, warm welcome, and authentic gastronomy. There are many fun things to do in Montreal.
Montreal is also the cultural capital of Canada, with some 250 theatres and concert halls, more than 90 festivals organized throughout the year, and a fascinating mix of neighbourhoods where artists, writers, and musicians have helped seal the reputation of the city. Finally, Montreal's little slice of old Europe amidst its contemporary design.
So what should be done in Montreal during a stay? From parks to symbolic streets and key monuments, discover the essential places to visit in Montreal, the city of a hundred steeples!
Here Are the 15 Best Fun Things to Do in Montreal-
1. Stroll Through the Beautiful Streets of Old Montreal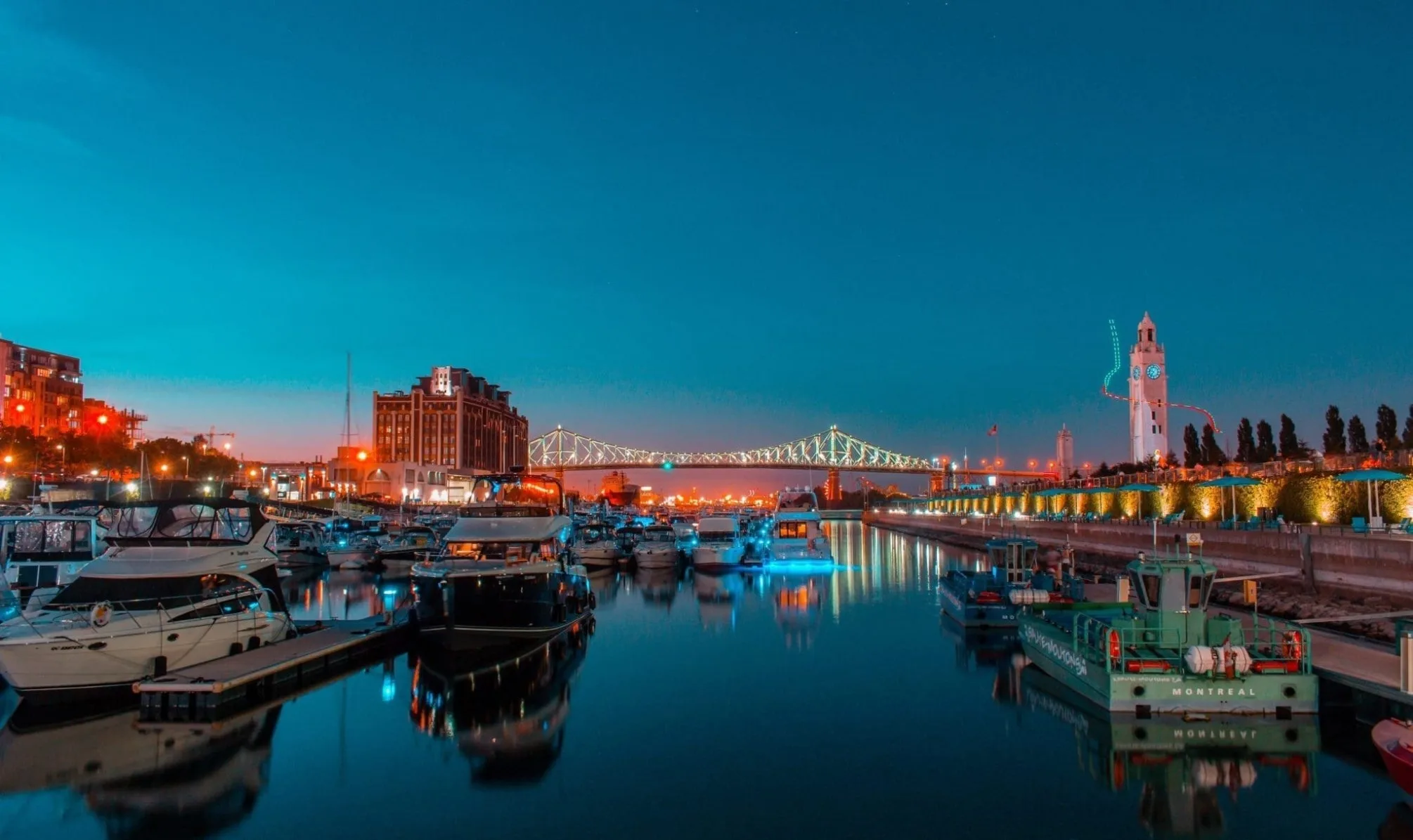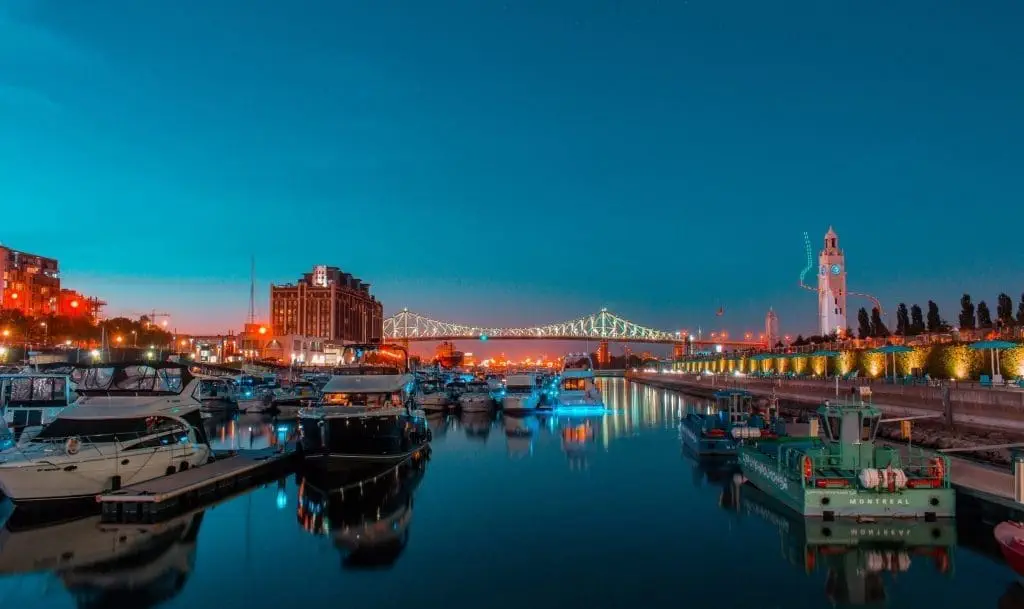 Old Montreal is unquestionably one of the top attractions in Montreal. This area of the city, which is so distinct from the rest, has maintained all of its original beauty. The 18th-century stone defences built all around Montreal are reflected in the city's winding, cobblestone lanes. The cobbled streets and the foundations found there anchor Old Montreal firmly in its old European history. There is a laid-back vibe thanks to the horse-drawn carriage excursions and the tiny, traditional restaurants.
This neighbourhood near the St. Lawrence River is at the very height of the city's opulence. This is an opportunity to take long walks or window shopping, and there is always something to be entertained at almost any time in this city.
Make sure to visit the Images Boréales Art Gallery and sunbathe at Plage de l'Horloge, whose style is Neo-gothic. Enter the Notre-Dame basilica, and you will discover a masterpiece of the neogothic style in America. All simply magnificent!
2. Visit Mount Royal Park
Mount Royal Park, also known as Mountain park, is the highest point in the city. From its 233 meters high, this 190-hectare park is immense; it is the green lung of the city. This natural site was first spotted by Jacques Cartier in 1535, then laid out in 1876 by the same designer as Central Park in New York.
Climb up to the belvedere on foot or by bike, and it's really worth it. The view is splendid with all the buildings that seem so small. Below, you should also go and see Beaver Lake, which turns into a skating rink in winter.
This little mountain, which serves as Montreal's landmark, offers breathtaking views from every angle as you climb all the way to the top.
Mount Royal Park could be called a large city park that spans 692 acres and provides access to the outdoors besides having to leave the city. Whether you're hiking along its woodland trails, having a picnic in the shade, or cross-country skiing over its miles of routes.
3. Explore the Entertainment District
It is one of the liveliest neighbourhoods in Montreal, where most of the concerts and festivals take place.
The Opéra de Montréal, Museum of Contemporary Art, Symphonic House, its many theatres, etc., are the unmissable sites here!
Many different circus traditions are combined by the well-known Montreal circus group. Circus is one of the many fun things to do in Montreal.
Beginning in the late 1970s, a small group of street entertainers quickly grew into a sizable travelling circus. The Cirque astounds in every way with its stunning costumes and seamless transitions from comedy to acrobatics to storytelling. Cirque has settled in Las Vegas thanks to his design and performance prowess, but he also tours abroad from late summer through the winter in Montreal.
In the summer, this neighbourhood is packed with people with the Just for Laughs festival, the Francofolies, Montréal en Lumière, and many others.
4. Paddle or Pedal Along the Lachine Canal
A national historic site, this canal stretches for 14.5 kilometres and crosses the southwest of the island of Montreal, passing from the Old Port to Lake Saint-Louis.
Each section of the canal generates different things to see, both on land and on the water. The canal is bordered by one of the city's most panoptic cycle paths, stretching from the Visitor Service Center in the borough of Lachine for a bath in history, passing through the Saint-Henri district for lunch, ending with a picturesque evening in Old Montreal.
Don't miss the swan-shaped pedal boats and electric boats of Aventures H2O, which add a touch of kitsch to your adventure. Otherwise, there is always the option of going to the St-Ambroise Terrace of the McAuslan brewery.
5. Visit the Olympic Stadium
The Olympic stadium is another must-see location in Montreal that you must see if you truly want to experience the city. In addition to its seven swimming pools, theatre, and sports facilities, it continues to astound visitors with its oval-shaped concrete construction.
An independent movie theatre in Mile End with a cafe and bar where patrons may get food and drinks.
There are lots of enjoyable activities in Montreal. Montreal has joined the cinematic revolution thanks to a supergroup of movie veterans, and this theatre, where you can eat, drink, and watch movies, is equipped with one of the top projectors and sound systems. Prior to settling in to see one of the carefully curated movies offered by the venue, enjoy a coffee and a croissant during the day or alcoholic beverages at night. It's one of the best things to do in town with the kids because the lineup on weekdays keeps fresh by changing every day, and the same is true for kid-friendly movies on the weekends.
6.  Explore the Underground City
Walking the full circuit is equal to a 30-kilometre walk; paying just a mere one visit to this confusing multi-level maze is just never enough.
There are many fun things to do in Montreal in winter when it's snowing and it's -30°C outside. Most of the time, Montrealers take the opportunity to stroll through the underground city. These are shopping centers more than 30 km from where there are more than 2,000 shops and restaurants, offices, cinemas, and all kinds of activity.
Everything is connected to metro stations, so you can spend the whole day in these galleries without having to face the cold.
7. Understand the History of Stairs in Montreal
Have you ever heard of the famous staircases in Montreal? There is indeed a particularity of the Canadian architectural style that you will not see anywhere else.
The hills in the Mont royal are filled with beautiful staircases. It's as if Mont Royal's architecture was based on stairs from the 18th century.
In Mont-Royal, on either side of the streets, all the houses are accessible by external wrought iron staircases, taking on strange shapes to save space in the buildings. Just like we noticed in movies. This gives a strange yet uniform look to the houses in Mont-Royal. The skyscrapers have external stairs as well.
Exploring the past of Montreal is specially included in our list of fun things to do in Montreal, as visiting Montreal also means understanding its history!
8. Jean-Talon Market- Taste The Quebec Terroir
To immerse yourself in the peaceful life of Montreal, what better than to take a trip to the Jean Talon market in the Little Italy district? This covered and colourful market is full of local specialties and other more classic foodstuffs. You can also eat on site for more conviviality. Dining here is definitely among the fun things to do in Montreal.
As old as 1930, the Jean-Talon Public Market is home to very different varieties of producers, bakers, restaurant owners, and grocers.
Fresh produce of Quebec charcuterie and cheese tastings are the main attraction, although one should bother to eat there at some time.
9. St. Catherine Street
What to do in Montreal apart from discovering the charm of the City of a Hundred Steeples? Shopping, of course (or shopping according to Quebecers)! To do this, go to Sainte-Catherine Street, the main commercial artery. Thus, you are sure to find what you are looking for and bring back memories of Montreal.
Montreal comes alive with street fairs in different neighbourhoods. These themed street fairs are a must on the list of fun things to do in Montreal.
Touring any of the Montreal fairs throughout the year reveals all sorts of activities, merchandising offerings, musical performances, foods to sample, and beverages to savour. They mainly take place in May, June, and July, such as when the Latin Quarter is closed to cars for the grand launch of the terrace season at the end of May, during the Grand Prix on the weekend of June 17, or when the Plateau transforms a large section of boulevard Saint-Laurent into a pedestrian street.
10. Take a Trip on Grande Roue de Montreal
The Montreal Observation Wheel was built in Old Montreal to mark the city's 375th birthday. The panoramic view from this illuminated wheel was modelled after similar buildings in Chicago and Hong Kong, and it makes it a picturesque scene for tourists and a romantic trip for Montrealers.
It has air-conditioned gondolas that greet guests all year long and provide a view of downtown and Old Montreal.
11. Enjoy the Botanical Garden
For nature lovers, the botanical garden is one of the things to see in Montreal. A veritable living museum of 75 hectares, it has more than 22,000 species of plants and around thirty themed gardens. It is not for nothing that it is one of the most beautiful botanical gardens in the world!
With its tens of thousands of plant species, the Botanical Garden is regarded as having one of the most distinguished plant collections in the entire world. It is one of the most visited sights in the city and welcomes both leisurely strolls and instructional tours.
Over 190 acres of themed gardens, greenhouses, and Art Deco pavilions are home to a massive collection of plants.
No matter what time of year you arrive in Montreal, there will always be incredible entertainment, so check based on the lineup. Between the House of the Tree, the Chinese Garden, the insectarium, etc., visiting Montreal can take you some time because there are many fun things to do in Montreal.
12. Visit the Great Library
What's this? Bibliothèque et Archives Nationales du Québec (BAnQ) is a national library, national archives and public library. It collects and preserves Quebec or Quebec-related documentaries.
Literature resources for young people? Special collections (posters, postcards, prints)? Open and free access to more than 3.5 million documents, including 2.3 million books. View the works of local and foreign artists by visiting this diversified arts center.
The DHC Foundation developed the Phi-Center in Montreal, which offers programming that includes all forms of analog and digital art. Whether it appeals to your auditory, visual, tactile, olfactory, or gustatory senses, there is always something to surprise you. Additional sustainable features include an urban garden, a green roof, and beehives in the city.
Check the upcoming virtual reality event schedule, or go to a local musician's performance to learn more about Montreal's indie music scene.
Other fun things to do in Montreal include regular temporary exhibitions centred on the pretty fine visual arts and the performing arts.
13. Visit Wellington Street
Time Out asked more than 20,000 city dwellers which streets they thought were the coolest, and this year only two Canadian cities made a list.
Wellington Street is flanked by one of the best restaurants and one of the best new restaurants in town. Add to that top-notch cocktail bars, outstanding brunch spots, some of the best sandwiches in town, and even an urban beach, and you have the coolest crowd in town.
14. Savor Why Montreal Is the Capital of Brunches
Two fundamental components of Montreal's identity: terraces and brunches. Mix them up, and you have a slice of summer heaven.
What's better than brunch? Now imagine you're having brunch outside on a sunny terrace: suddenly, all is well in the world. Outdoor dining season is a big hit around here, so make the most of it and try as many terraces as you can.
One of Montreal's best features is the city's food scene.
With some of the most famous restaurants in the world and new discoveries in every neighbourhood, the tastiest thing among many fun things to do in Montreal is that it can guarantee you- you cannot resist eating there all the time. Regardless of cultural leanings, local cuisine generally emphasizes market-fresh vegetables, a no-frills aesthetic, and atypical cuts of meat.
Mousso's 12-course tasting menu, or for a simpler experience, Quebec shaved ham topped with local cheeses (and a bottle of wine, of course) at Vin Mon Lapin.
Tasting craft beers at Dieu du Ciel is another not to miss activity. A local microbrewery that specializes in producing tasty, traditional, and experimental beers. Popular with Montrealers and tourists alike.
Among the many fun things to do in Montreal-Dieu du Ciel is usually the first to come out on top for its ability to produce a range of sparkling pints. With its ever-changing slate of concoctions, Dieu du Ciel! Attracts long lines and offers crowded tables no matter the season, but the wait is worth it.
15. Have Fun at Cabaret Mado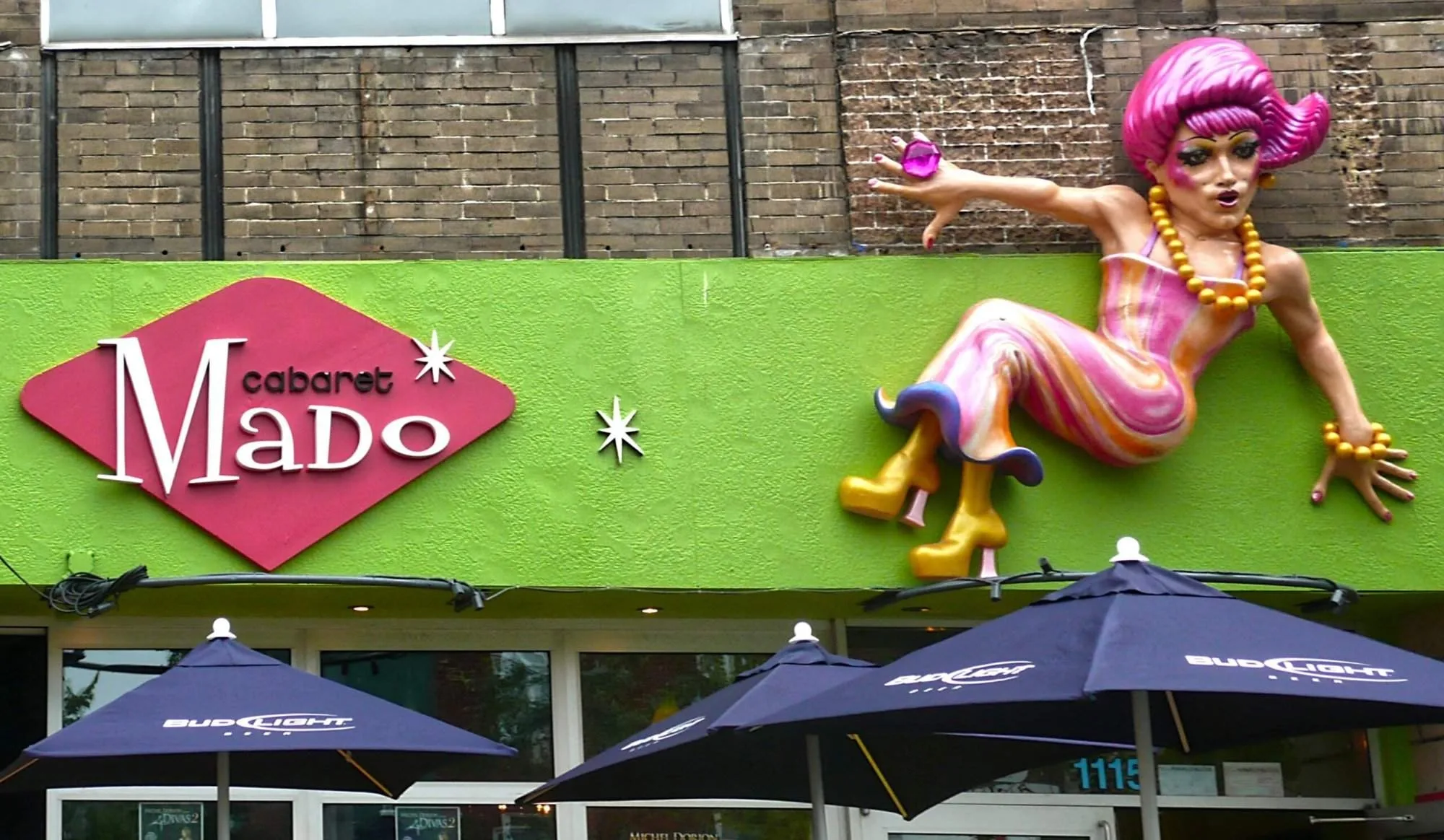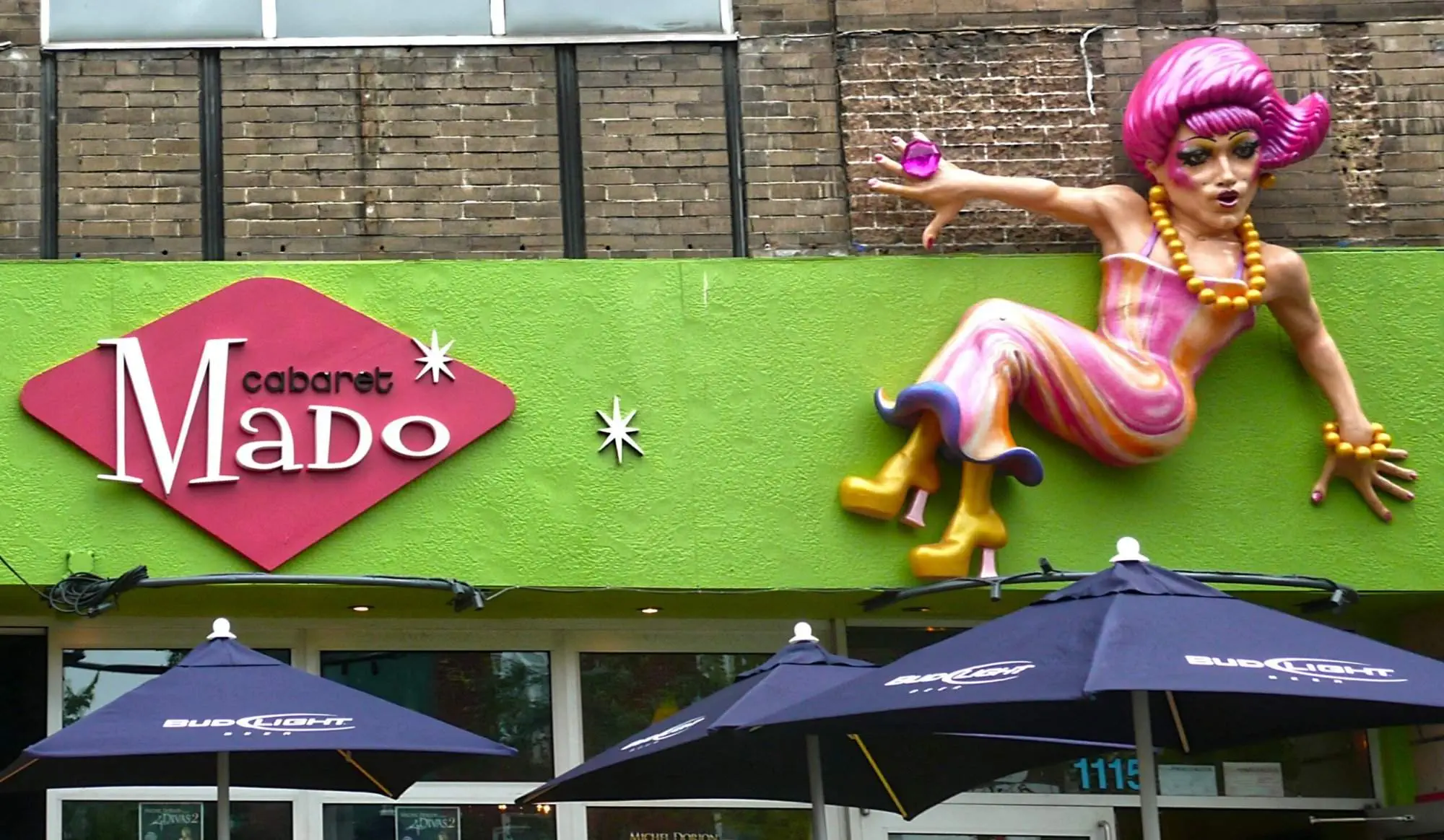 Visit the drag cabaret destination of Mado Lamotte, her majesty, the diva of the Village.
If there's one thing Montreal is known for, it's its nightlife, and in a city known for its nightlife and top LGBTQ+ bars and clubs, this cabaret has been in operation for over three decades. This is where we find the most exquisite drag performances for parties like nowhere else. Each performance features a festive parade of costumes, music, comedy, and dance featuring new queens, including stars of RuPaul's Drag Race. Shows are usually in French, with Madame Mado translating for English speakers if they kindly ask. Friendly advice: the closer you sit to the stage, the more likely you are to be laughed at by the hostess.
The regular Friday and Saturday evening series, "Mado Reçoit," was hosted by the dean herself. This is the iconic Cabaret Mado experience.
The legal drinking age of 18, the prominent presence of university campuses within the city walls, and bars that close at 3 a.m. mean that Montreal holds a historical reputation for being a place to go. Party most days of the week. Bass-pulsating clubs like forest restaurant and underground club Soubois are some fun things to do in Montreal in the evening, followed by a visit to after-hours club Stereo to dance until the wee hours, literally.
There are exotic dancers downstairs and an upstairs cabaret with burlesque, vaudeville, and drag performances—the epitome of neon-drenched Montreal history.
One of the few establishments that have survived the changes brought on by the Red Light is Café Cléopâtre, which contributed to Montreal's reputation as North America's Paris. Allin all, there are lots of enjoyable activities in Montreal.
Where to Stay in Montreal?
Regarding accommodation in Montreal, you are spoiled for choice because the city is very well served by public transport. You have the option of staying in hotels, vacation apartments, hostels, or going through Airbnb. Moreover, to find accommodation with good value for money, we recommend this hotel comparator which, whatever your criteria, has the best offers according to the dates of your stay. What's good about Montreal is that every neighbourhood is different, with a unique atmosphere and, of course, prices ranging from single to double.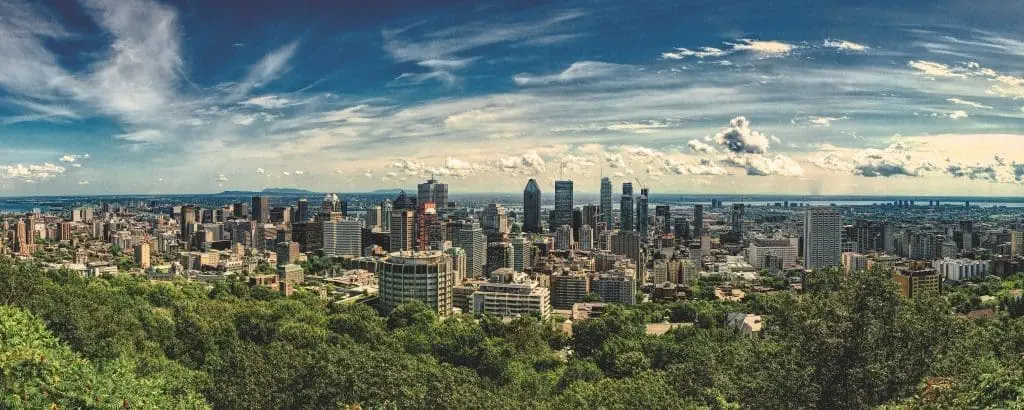 This assemblage of three distinctive neighbourhoods — the Mile End, the Plateau, and the McGill Ghetto — is renowned for having the best of the best side-to-side dishes; Fairmount and Saint-Viateur for their freshly baked bagels, Schwartz's for Montreal smoked meat served with a black cherry Cotts cola, and La Banquise for poutine at any time of the day or night. To know more about this fascinating city, check out Montreal Archives – Icy Canada.
To be closer to tourist attractions, Old Montreal and the Village are perfect. If you like to go out at night, get closer to the Mont-Royal, Sherbrooke, or Berri-Uquam metro stations. To escape the horde of tourists and soak up the best of Montreal life, staying in Little Italy or Côte-des-Neiges is at the top of our list of fun things to do in Montreal.
As an Amazon Associate, Icy Canada earns from qualifying purchases.
[amazon_auto_links id="81298"]
The Icy Canada team strives to create content that matters. It's why our content is written by travel writers, authority experts, well-known authors, and niche experts. Our content is also periodically reviewed by expert authors for accuracy and trustworthiness.
As an Amazon Associate, Icy Canada earns from qualifying purchases. [amazon_auto_links id="81298"]