Canada, the northern country in America, is enlisted among the topmost countries with world-famous universities in it.
Universities in Canada have always been carrying a renowned and prestigious status all over the world due to their quality of education and excellent exposure to research.
The education system in Canada is run by both publicly – funded and private schools which include language schools, secondary schools, community colleges/technical institutions, summer camps, career colleges, universities, and university colleges.
Education responsibility is mentioned in the Canadian Constitution which states that there are significant differences between the education systems of different provinces.
Although the different province has their education system Canadians must attend school until the age of 16 or 18 ( in some provinces).
The Canadian school is comprised of 4 levels which include pre-elementary (kinder garden), primary,  secondary and post-secondary education which includes Uthe universities of Canada.
Other types of schools include vocational schools, private schools, and religious schools.
Why Choose Universities in Canada?
Canadian Universities have always been extra popular among students all over the world due to the following reasons.
1. Quality of Education
Not to mention, Canada is the top educated country globally; click here to know why it is. Hence, the quality of education in the universities of Canada is appreciated by its native as well as international students.
According to  Times Higher Education's World University Rankings data, Canada contains 33   universities that acquire higher positions in the list.
2. Affordability
Along with its quality of education, Canada provides education at an affordable rate both for its countryman and international students compared to the US or any other top foreign university.
Get to know more about educational, and financial advice here.
3. Ease in the Application Process
Universities in Canada follow the application process, which is less complicated and easier to complete for students. Also, these universities provide future permanent residency opportunities to international students.
4. Environment for Studying
Canada is well known for its acceptance of multiculturalism, inclusive, and peaceful society.  These factors contribute to providing a  peaceful and satisfactory environment for international students studying in universities in Canada.
It's proven in recent data collected by the Canadian Bureau for International Education's International Student Survey. To know more, click here.
Top 15 Universities in Canada
1. University Of Toronto
World University  Rank  2021 –  18.
Canada Rank 2021 – 11.
Province  – Ontario.
Founded – 1827.
Tuition Fees – 6,590 CAD – 45,690 CAD.
The University Of Toronto in Toronto city of Canada is a nonprofit institution for higher education in Toronto.
Founded in 1827, the school comprises 3 campuses – St George, Mississauga, and  Scarborough, located in and around Toronto.
It offers 700 undergraduate programs and about 200 Master and Doctoral programs. The medium of instruction is English, and student hostels and accommodations are available on the campuses.
The university provides guaranteed accommodation for all first-year undergraduate students.
Among the top universities in Canada, this university owns many achievements to its name, including Canada's first academic publishing house, the country's first forensic science faculty, and the first institution to discover insulin in early 1920.
2. University of British Columbia

World University  Rank  2021 –  34.
Canada Rank 2021 – 2.
Province – British Columbia.
Founded – 1908.
Tuition Fees – 5,646.4 CAD – 38,946.2 CAD.
The University of British Columbia is the oldest in the British Columbia province.
The university comprises two campuses – the Vancouver campus and the Kelowna campus, and housing is available for first-year undergraduate students and newly admitted international students who are usually second-year undergrads.
This university is listed among the top universities in  Canada because of its special joint program with Sciences Po in Paris and other scholarship programs, including the Donald A. Wehrung International Student Award for candidates from war-torn countries.
The UBC holds several academic achievements to its name, including 8 Nobel prizewinners,71 Rhodes Scholars, and 65 Olympic Medalists.
Also, the world's largest cyclotron – a type of particle accelerator – is housed at the university in TRIUMF, which is the country's national laboratory for particle and nuclear physics.
3. MC Gill University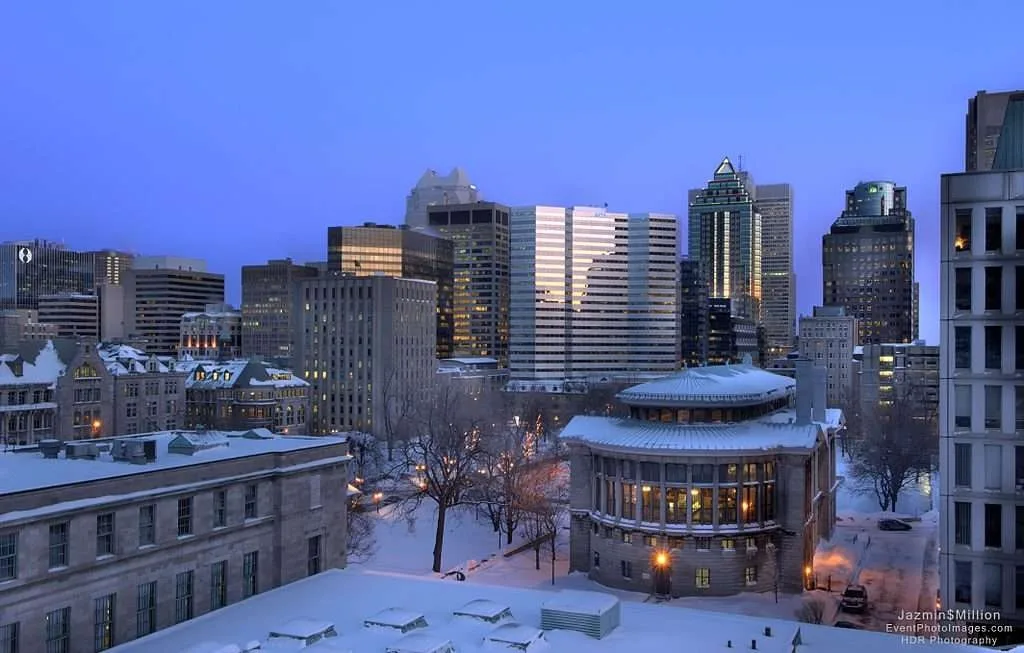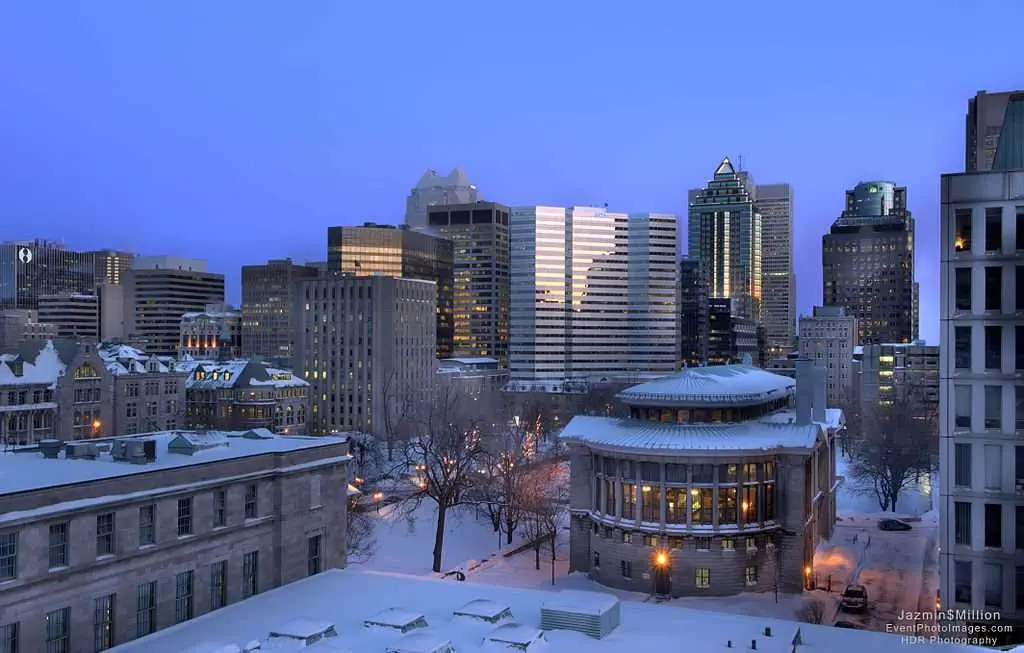 World University  Rank  2021 –  40.
Canada Rank 2021 – 03.
Province  – Quebec.
Founded – 1821.
Tuition Fees – 2,391 CAD – 29,200 CAD.
Among the universities in Canada, this is the only university in Canada represented in the World Economic Forum's Global University Leaders Forum, which comprises the head of 26 of the world's top higher education institutions.
This university has two campuses – one in Montreal and one in Sainte-Anne-de-Bellevue and a housing facility is available for both campuses.
Here, the primary medium of instruction is English. This university in Canada comprises ten faculties and schools and offers around 300 programs in agricultural and environmental sciences, arts, dentistry, education, engineering, law, management, medicine, music, and science.
The tuition fees of international students are higher than those of native Canadian students.
The medical school of McGill University is the oldest in Canada, and the researchers of the Institution first invented the invention of the first artificial blood cell.
Also, in 1829, the university founded the nation's first faculty of medicine, and until today, it scores higher world rankings for clinical research.
4. McMaster University
World University  Rank  2021 –  69.
Canada Rank 2021 – 04.
Province  – Ontario.
City – Hamilton.
Founded – 1887.
Tuition Fees – 5,966 CAD – 22,471 CAD.
Named after the prominent Canadian senator and banker William McMaster, McMaster University is a public institution established in 1887.
Its main campus is in a suburban neighbourhood of Hamilton, Ontario, near the western end of Lake Ontario, and other campuses in downtown Hamilton, Burlington,  Kitchener- Waterloo, and Niagara  University.
The university-operated community-themed housing facility is available for students. The university has 6 main academic divisions – Engineering, health sciences, humanities, science, social sciences, and the De Groote School of Business. The primary medium of instruction in this university in Canada is English.
As listed among the top universities in Canada, McMaster University's medical school is renowned and has more than 60 research centers and institutes.  It has its nuclear reactor used for research purposes.
Also, the university is storing one-fifth of Elbert Einstein's head in one of the school labs where the university's neuroscientists study it.
5. University of Montreal


World University  Rank  2021 – 73.
Canada Rank 2021 – 05.
Province  – Quebec.
City – Montreal.
Founded – 1878.
Tuition Fees – 2,000 CAD – 7,500 CAD.
Established in 1878, the University of  Montreal is the only francophone university in the top 5 list. It was initially the branch of Laval University until it got separated as an independent institution in 1919.
Being the second-largest among universities in Canada in terms of several students (36,000 enrollment), it has an affiliation with two other schools named Polytechnique Montreal (an engineering school) and HEC Montreal ( a business school).
Its main campus lies on the slopes of MountThe university provides full-time housing facilities for students of both full-time undergraduate and graduate students. Admission policies are based on students past academic grades and records.  Royal.
The primary language of instruction here is French, though several academic programs have English as another compulsory medium of language. Also, tutoring and other facilities are available for students to learn, and record.
This university in Canada is popular for its sports. Its team is known as Carabins and competes in badminton, football, and hockey, among other sports.
6. University of Alberta
World University  Rank  2021 –  131.
Canada Rank 2021 – 06.
Province  – Alberta.
City – Edmonton.
Founded – 1908.
Tuition Fees – 5,320 CAD – 20,396.2 CAD.
The University of Alberta is a public institution in the province of Alberta in western Canada. The university has five campuses, four of which, along with the main north campus, are located in the city of Edmonton.
The fifth campus, Augustana Campus, is located in the rural city of Camrose. The University hostel is available for students of undergraduate and graduate programs on the Edmonton and Augustana campuses.
This Canadian university provides studies in different disciplines, including arts, business, engineering, and medicine.
English is the primary language of instruction, except on the saint – jean campus, where French is the primary language of instruction.
The university has about 400 research, teaching, and exchange agreements with other top organizations like the University of Munich in Germany. That is why it stands among the top universities in Canada.
7. University of Ottawa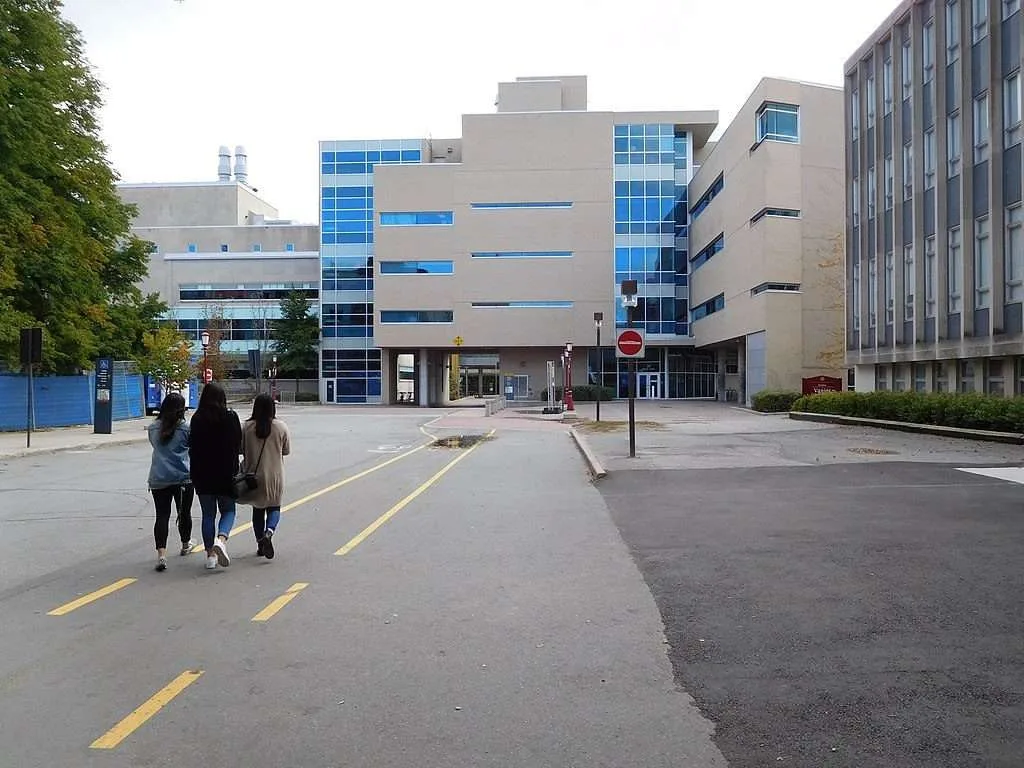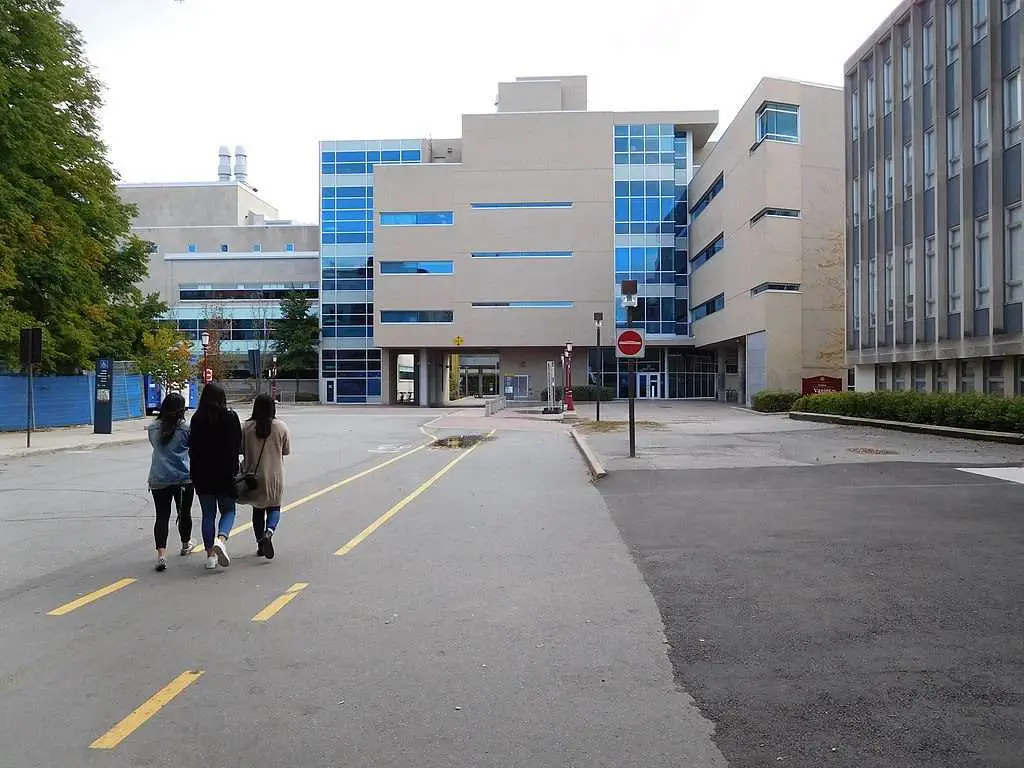 World University  Rank  2021 – 145.
Canada Rank 2021 – 07.
Province  – Ontario.
City – Ottawa.
Founded – 1848.
Tuition  Fees – 6,376 CAD – 25,554 CAD.
The University of Ottawa is a coeducational higher Canadian university located in the nation's capital in the urban setting of Ottawa city in Ontario province.
It's the world's largest bilingual university that offers studies in French, English, or both. Housing facilities are available for the students.
The university offers about 550 undergraduate and graduate programs, out of which more than 83 offer work terms within Canada's top 5 largest universities' co-op programs.
This boosts about 97 percent placement rates and enables students to gain practical work experience and build up professional networks for their future careers.
8. University of Calgary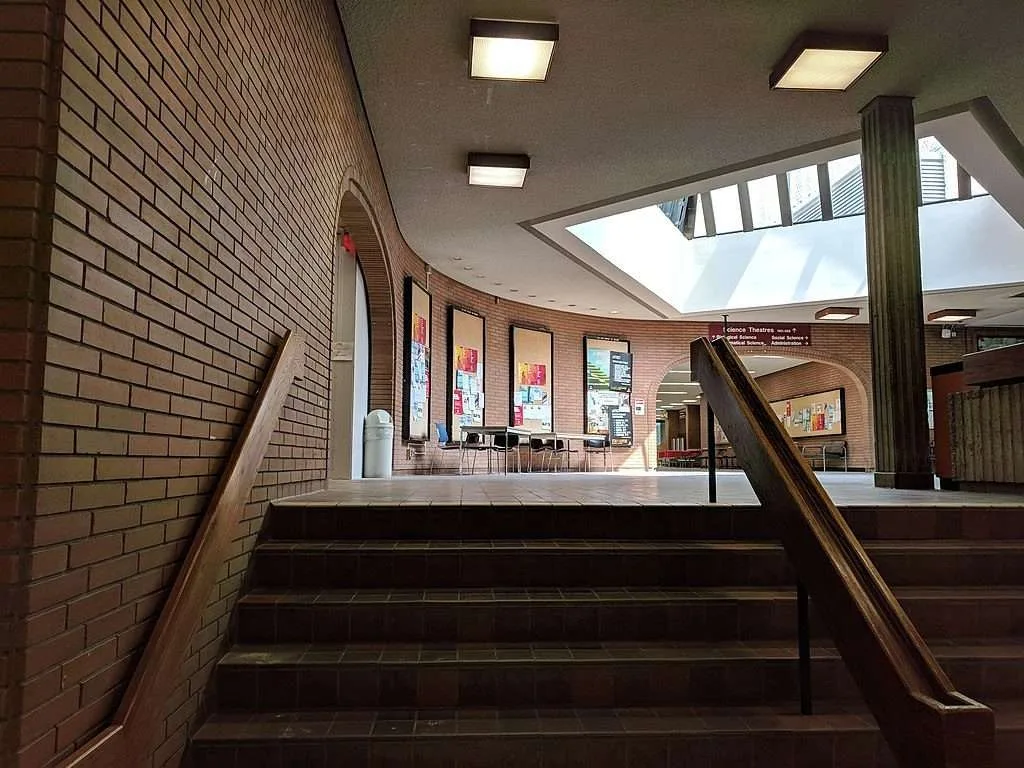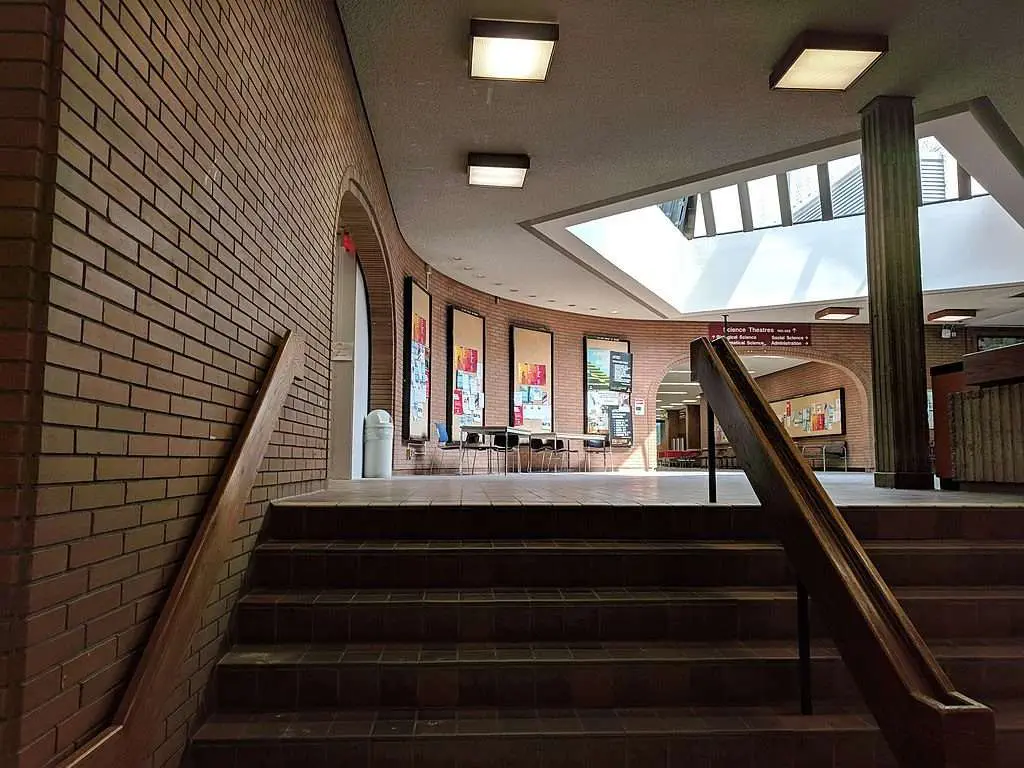 World University  Rank  2021 –  200.
Canada Rank 2021 – 08.
Province  – Alberta.
City – Calgary.
Founded – 1966.
Tuition Fees – 5,593 CAD – 12,695.9 CAD.
The University of  Calgary is a research university with four campuses across Calgary, Alberta, and a fifth is located in Doha, Qatar.
The university offers more than 250 academic programs. It encourages multidisciplinary programs and international study, volunteering, and research programs that provide excellence in learning and promoting diversity in a global context.
This Canadian university provides courses as well as research-based Master's and Doctorate degrees in a variety of subjects.
Besides being listed among the top universities in Canada, it is also ranked among the top 200 universities in world rankings (ARWU and CWUR). It ranked first in Canada and 25th in the Times Higher Education Golden Age Ranking in 2019.
9. University of Waterloo


World University  Rank  2021 – 201 – 250.
Canada Rank 2021 – 09.
Province – Ontario.
City – Waterloo.
Founded – 1957.
Tuition Fees – 40,900 CAD – 61,300 CAD.
The University of Waterloo is situated in the heart of Canada's technology hub. The university's main campus is in Waterloo, Ontario, and the satellite campuses are near Cambridge, Kitchener, and Stratford.
University housing is available for both graduate and undergraduate students. Still, the tuition fee is higher for international students though few graduate programs charge the same rates for native and international students.
Among the universities in  Canada, this university is known as Canada's innovation university and is home to the world's leading cooperative educational programs.
It has 6 of its faculties in applied health sciences, arts, engineering, environment, mathematics, and science.
The university allows an unparalleled higher education experience through world-class research institutes that expand on artificial intelligence, population growth, energy, nanotechnology, and water.
10. Western University
World University  Rank  2021 – 201 – 250.
Canada Rank 2021 – 09.
Province  – Ontario.
City – London.
Founded – 1878.
Tuition Fees – 7,576.74 CAD – 24,851.7 CAD.
Situated along the banks of the Thames River in London, Ontario, Western University is one of the leading research-intensive universities in Canada.
It offers full-time graduate, undergraduate, and professional programs. The center of attraction is its modular degree structure which allows students to customize their undergraduate degrees and the first-entry faculties that are Don Wright.
Faculty of music, arts and humanities, engineering, health sciences, information, and media studies science and social science.
Students also get benefits from second-entry undergraduate programs in business, dentistry, education, law, and medicine and graduate and postdoctoral studies offered by the university.
This Canadian university has attained research success in 10 fields which are neuroscience, child, youth and development, global health equity and social innovations, materials, and biomaterials, Planetary science and exploration, philosophy of science, musculoskeletal health, imaging, wind engineering, and natural disaster mitigation and environmental sustainability and green energy.
11. Dalhousie  University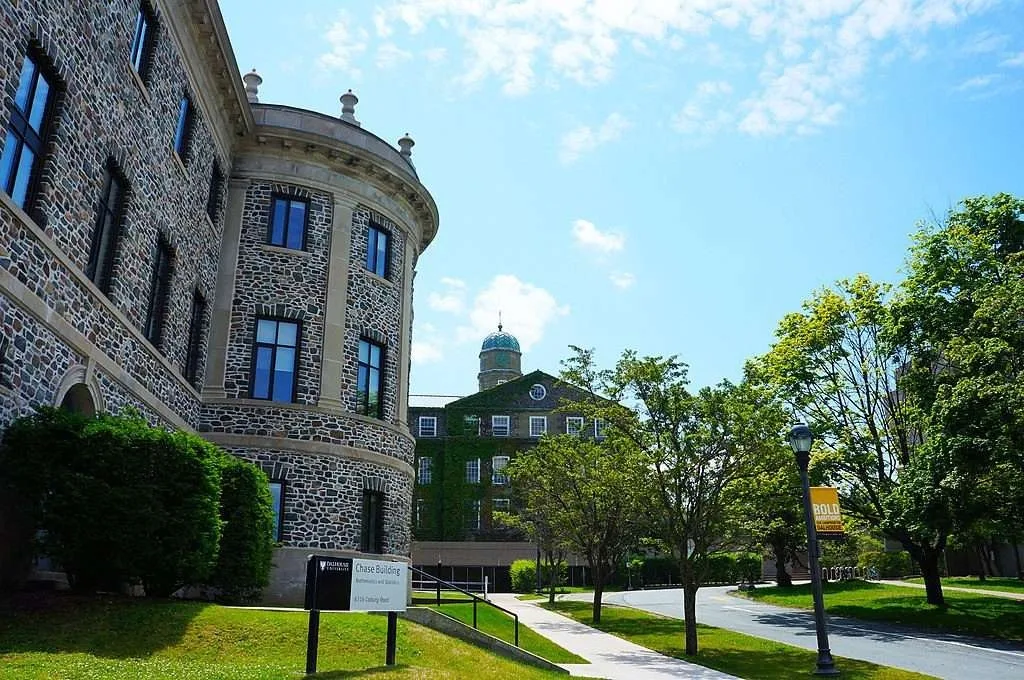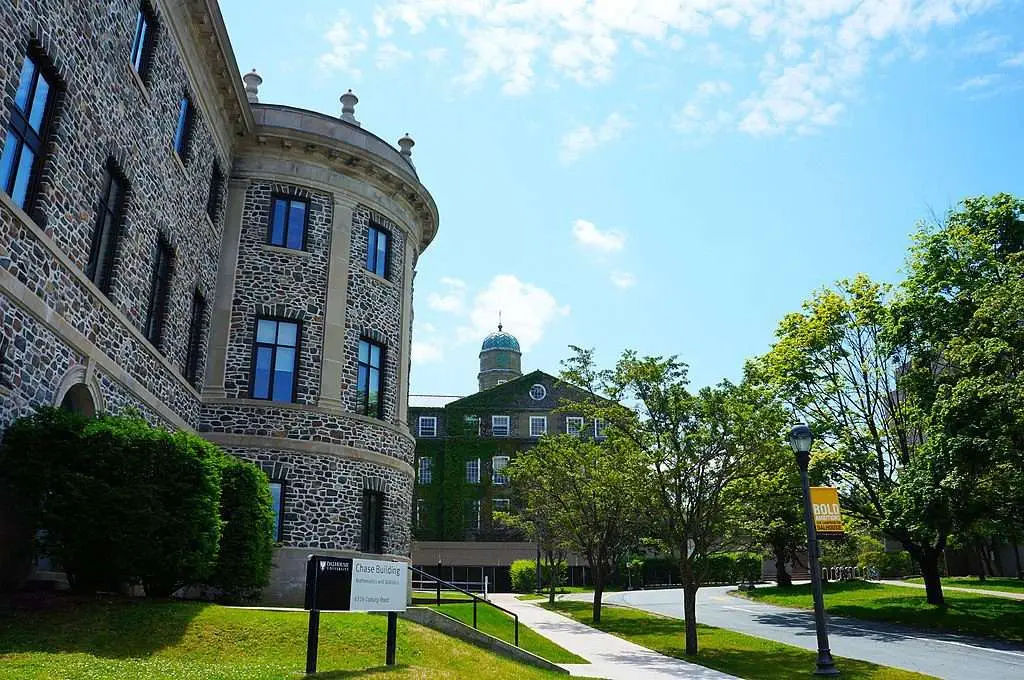 World University  Rank  2021 – 251 – 300.
Canada Rank 2021 – 11.
Province  – Nova Scotia.
City – Halifax.
Founded – 1818.
Tuition Fees – 8,983.86 CAD – 18,187.9 CAD.
Dalhousie University, located in the heart of Halifax, Nova Scotia, is a research-intensive university in Atlantic Canada and the responsibility for the region's intellectual, social, and economic development.
It has an agricultural campus in Truro, and the students and faculty engage in learning and discovering across 13 faculties.
This coeducational university in Canada is recognized by the Department of Labour and Advanced Education of Nova Scotia.
The university proudly counts 91 Rhodes scholars among its alumni and contributes as an international leader in ocean research and education. Also, It's home to 60 Canada Research Chairs.
12. Laval University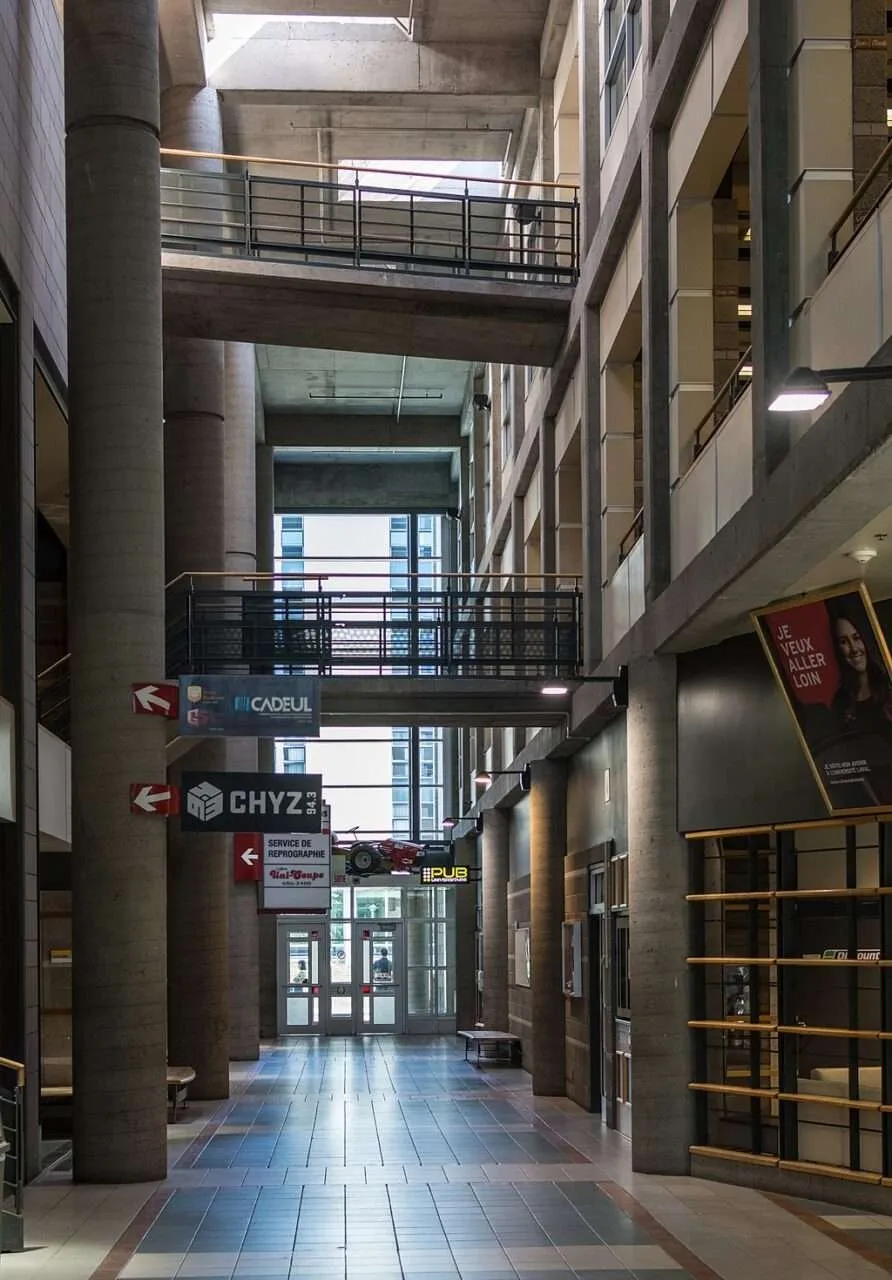 World University  Rank  2021 – 251 – 300.
Canada Rank 2021 – 11.
Province  – Quebec.
City – Quebec City.
Founded – 1867.
Tuition Fees – 2,900.76 CAD – 18,151.6 CAD.
Laval University is a coeducational Canadian higher education institution with an enrollment range of 40,000 – 44,999.
Recognized by the Ministère de l'Éducation et de l'Enseignement supérieur, Québec (Ministry of Education and Higher Education of Quebec), Université Laval (UL)  offers courses and degree programs like pre-bachelor degrees, bachelor's degrees, masters degrees, and few doctoral degrees in various disciplines.
Besides housing facilities, the university also provides a library, sports, financial aid, study abroad scholarships, online courses, and distance learning facilities.
The university's admission policy is based on entrance exams and students' past academic records and grades.
13. Queen's University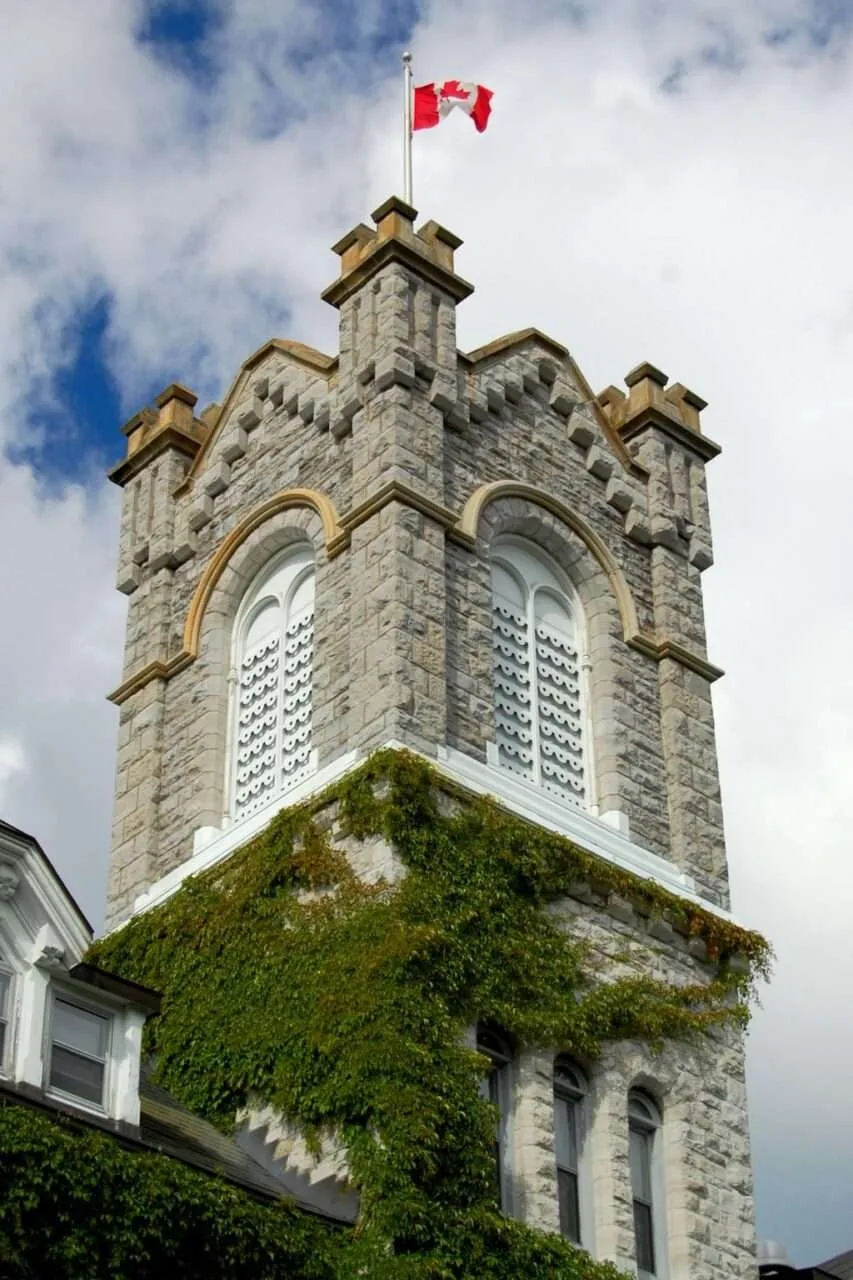 World University  Rank  2021 – 251 – 300.
Canada Rank 2021 – 11.
Province  – Ontario.
City – Kingston.
Founded – 1841.
Tuition Fees – 6,153 CAD – 27,513 CAD.
Located on the shores of Lake Ontario in Kingston, queen's university is the perfect combination of research, learning, teaching, and living.
It offers a comprehensive complement of graduate and undergraduate programs which ranges from arts and science, engineering and applied science, business, health science, education, and law.
Over 90 percent of university students gain employment within 6 months of receiving degrees.
The university offers a research-intensive environment with superior physics, cancer research, geoengineering, data analytics, mental health research, and art conservation.
Listed among the top universities in  Canada, this university is connected with many renowned names like the 2015 Nobel Prize winner Arthur B. McDonald who was a researcher at the university.
A member of the U15 group of Canada's leading research universities, Queen's ranks highly in research funding.
14. Simon Fraser university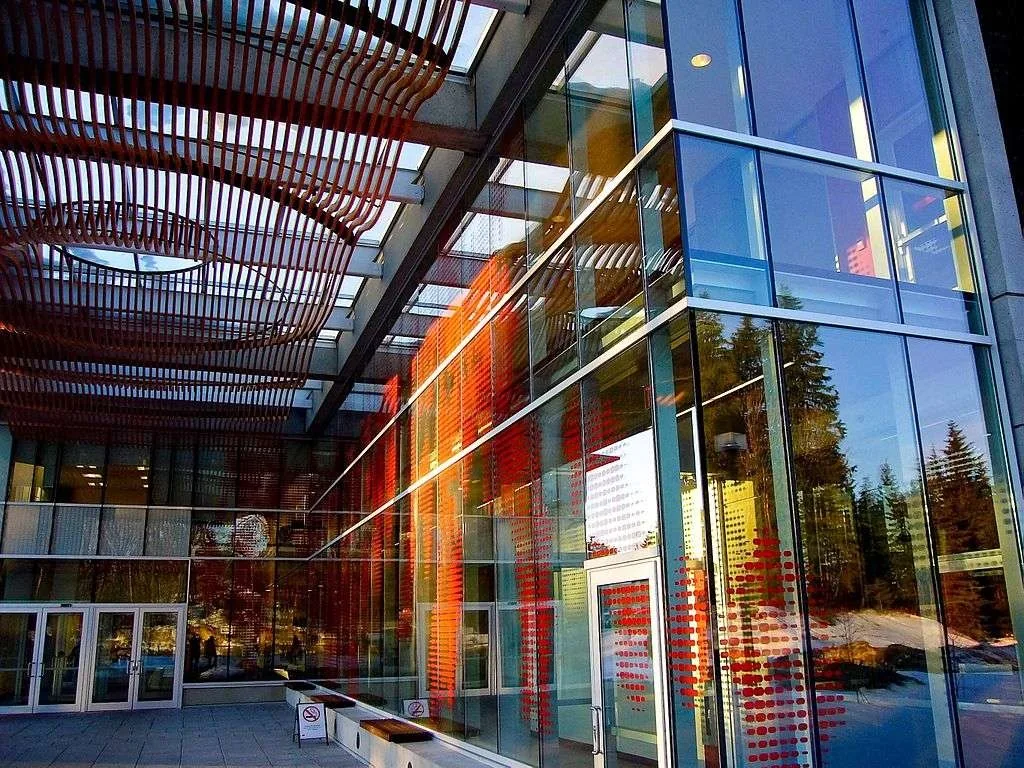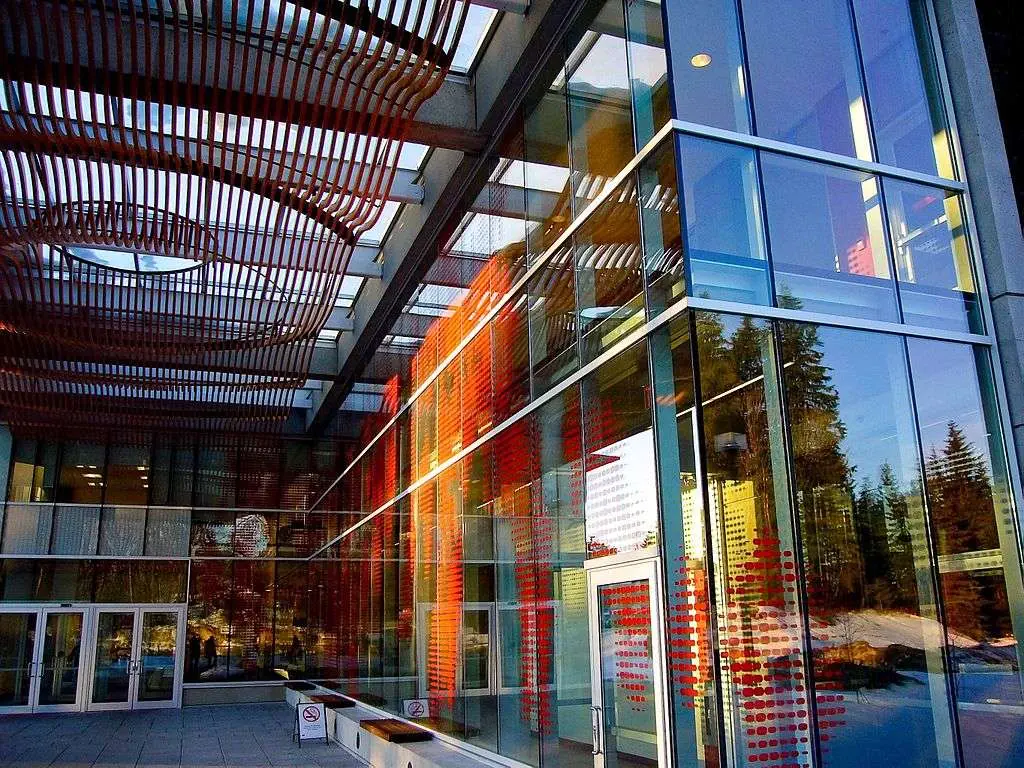 World University Rank 2021 – 251- 300.
Province – British Columbia.
City – Burnaby.
Canada Rank 2021 – 11.
Founded  – 1965.
Tuition Fees – 2,770 CAD – 12,125 CAD.
Among Canada's most community-engaged universities, University was built in the urban metropolises of the Burnaby City of British Columbia.
It has three urban campuses which offer a vast array of programs across eight faculties: Applied Sciences; Arts and Social Sciences; Business; Communication, Art and Technology; Education; Environment; Health Sciences; and Science.
SFU consistently ranks among the top comprehensive universities in universities in Canada, which offers an open, inclusive approach to higher education that fuels learning, discovery, community outreach, and global connectedness.
Among the universities of Canada, it is the first Canadian university to become a member of the National Collegiate Athletic Association (NCAA), the world's largest college sports association.
15. University of Manitoba
World University Rank 2021 – 351 – 400.
Province – Manitoba.
City – Winnipeg.
Canada Rank 2021 – 15.
Founded – 1877.
Tuition Fees – 4,400 CAD – 14,700 CAD.
The University of Manitoba, with the main campus built by the Red River, Winnipeg is home to one of Canada's largest Indigenous student populations.
It offers 55 research facilities that perform collaborative research and scholarship in areas including Arctic climate change; advanced materials characterization; proteomics; global public and population health; immunity, inflammation, and infectious disease.
Also, it has a special access program for those who do not have the background required for university entrance.
Listed among Canada's top 50 research universities, Manitoba ranks 13 for attracting research grants and contracts. Currently, it holds an allocation of 46 Canada Research Chairs, a Canada 150 Research Chair, and a Canada Excellence Research Chair Laureate.
Tuition-Free Universities in Canada for International Students
University of the People is an online university accredited by an American accrediting institution.
It's suitable for all international students, including Canadian students with the flexibility of securing an online degree along with the perks of studying from anywhere and at any time.
Different from other universities in Canada, it offers a variety of tuition-free programs ranging from Associate, Bachelor's, and Master's degrees in Business, Computer Science, Education and Health Science.
Funding and Support for International Students in the universities of Canada
This is a special benefit available for students in the universities of Canada. Any international student in Canada can apply for funding and scholarships irrespective of their tuition costs.
There are plenty of scholarships available for them. Even some scholarships are specific to a particular country. To know more about scholarships, click here.
Steps  to Apply for  Universities in Canada
For international students, the application to universities in Canada needs a few special requirements. In addition to the typical student application, including letters of recommendation, resume, and educational history, the following documents are required:
Proof of finances.
English proficiency.
International application.
Passport information.
A translated copy of your transcript.
For a detailed list, you can visit here.
The student is also needed to obtain a  student visa to study for longer than six months at universities in Canada. The application can be done online and costs CAD 150. For information about student visas, you can visit here.
Conclusion
Thus, studying in prestigious universities in Canada is a deal of profit as it ensures bright future opportunities at affordable rates and a more peaceful environment compared to other developed foreign countries.
Suggested Reads:
10 Best Engineering Schools in Canada For Next-Level Education
Choose The Best School With Canadian Law School Rankings
As an Amazon Associate, Icy Canada earns from qualifying purchases.
[amazon_auto_links id="81298"]
The Icy Canada team strives to create content that matters. It's why our content is written by travel writers, authority experts, well-known authors, and niche experts. Our content is also periodically reviewed by expert authors for accuracy and trustworthiness.
As an Amazon Associate, Icy Canada earns from qualifying purchases. [amazon_auto_links id="81298"]