Canada Rail Transport may not be Canada's primary lifeline transport system, but it greatly influences freight and commuter services.
In 1836, the first Canadian railway was opened in Montreal, followed by another railway system at Stellarton in Nova Scotia in 1840. This marked the stage of the initial success of the Canadian Railway system.
The longest railway line in the world, the Canadian Pacific Railway, was constructed in 1885. The federal government built the National Transcontinental Railway and the Grand Trunk Pacific in 1900.
Both these Canadian rail lines merged with Canadian Government Railways to form Canadian National Railways in 1923.
In 1978, the Canadian government-mandated Via Rail took over all the national passenger rail services throughout the country.
Are you interested in learning fun facts about the next Canada Rail trains? The following list of ten fascinating facts about Canada Rail may be useful to you before you embark.
Top 10 Amazing Facts About Canada Rail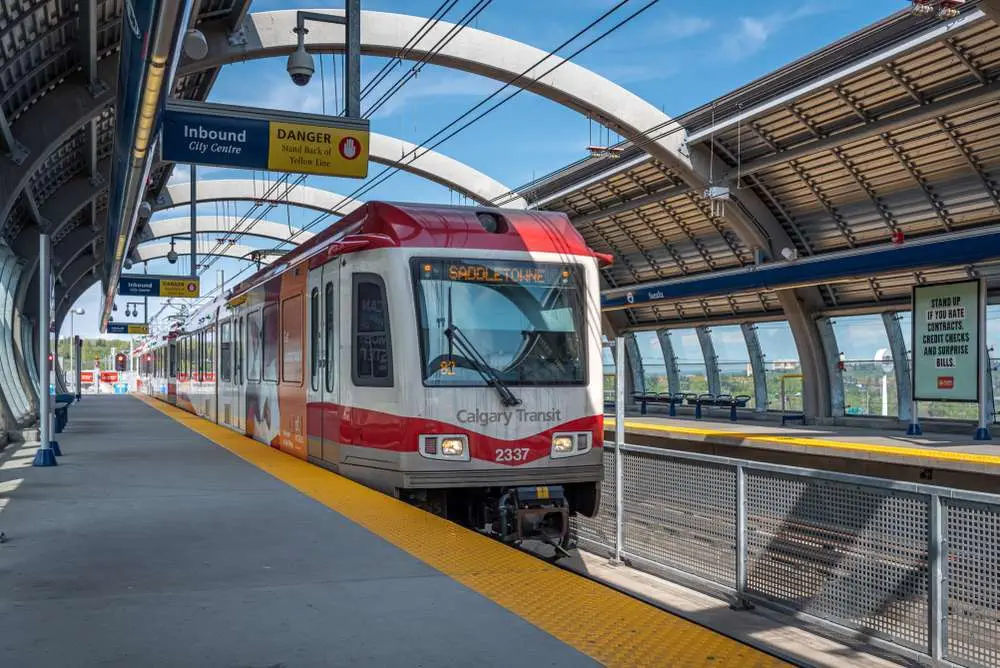 1. Travel between the cities of Canada and US cities like New York and Seattle
The Maple Leaf is Canada's international passenger train service, connecting Toronto with New York. Amtrak operates it.
The trip from Toronto's Union Station to Pennsylvania Station in New York City takes about 12 hours roughly, with immigration checkpoints at Niagara Falls.
It has regular stoppages in the following stations: Oakville, Aldershot, St. Catharines, Niagara Falls, Buffalo, Rochester, Rome, Hudson, Yonkers, and Pennsylvania Station in New York.
The train began its operations on April 26th, 1981.
One can opt for trains to Seattle, Florida, Boston, and other cities from Pennsylvania Station in New York.
2. Cargo Travel from the Pacific Coast to Atlantic Coast, Even to the Mexican Gulf 
Canadian National, or CN, is undoubtedly Canada's largest railway in terms of physical reach and revenue generation.
It spans from the Atlantic Coast in Nova Scotia to the Pacific Coast in British Columbia and the Gulf of Mexico. Its track length is arguably 32,830 km.
The federal government established CN in 1919. It's now headquartered in Montreal and is currently Canada's only operational transcontinental railway. On November 17th, 1995, CN was privatized by the Canadian government.
CN now operates only freight operations across Canada, as well as in some parts of the Western and Southern United States; it continued its passenger services until 1978; after that, they were assumed by Via Rail, another popular name in Canada's rail world.
Interestingly, Bill Gates owns a $2 billion stake in the Canadian National Railway.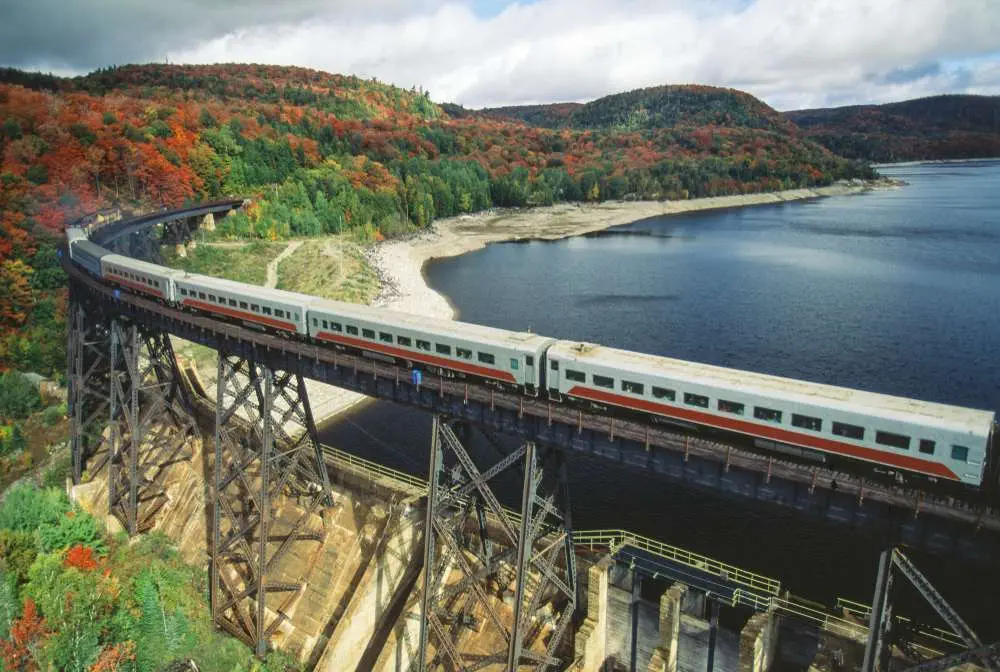 3. Canada's First Transcontinental Railway
The Canadian Pacific Railways, popularly known as CP Rail, was the first Canadian transcontinental railway, but it no longer serves the Atlantic Coastal areas.
It spans from Montreal to Vancouver to Edmonton in the north. Also, it connects six provinces in the United States, namely, Detroit, Chicago, New York, Albany, and Minneapolis-St. Paul.
Its track length is approximately 20,100 km. It was incorporated in 1881. Today, the railway plays an important role in transporting agricultural, manufactured, and raw materials from one sector to another.
Its passenger services were discontinued in 1986. The first transcontinental passenger train left Dalhousie Station in Montreal on June 28th, 1886.
It arrived at Port Moody on July 4th, 1886. The Canada Rail Wonder consists of a mail car, one dining car, two first-class coaches, two sleeping cars, two baggage cars, and a second-class coach.
The CP Railway was in command during World War II, helping in transporting pieces of equipment, war supplies, and even ships and bombers.
4. Give yourself some rest in Canada's very own Rail Hotels
Surprisingly, Canadian rail companies built and operated their resort hotels to provide rail passengers with overnight rest while travelling long distances.
These railway hotels across the country are icons of Canadian architecture; some are even local and national landmarks built by the Canadian Rail Companies.
The Canadian Pacific Railways inaugurated the first railway hotel, Hotel Vancouver, on May 16th, 1888. On June 1st, 1888, the Canadian Pacific Railways opened another railway hotel, the Banff Springs (now named Fairmont Banff Springs).
The Grand Trunk Railway built the Chateau Laurier (now Fairmont Chateau Laurier) in Ottawa in 1912, followed by the Fort Garry Hotel in Manitoba in 1913.
Check out the West Coast Trail campsites; click here.
The last railway hotel in Canada was built in 1958 in Montreal, the Queen Elizabeth Hotel. The hotels attracted people travelling long distances—a place to refresh and replenish.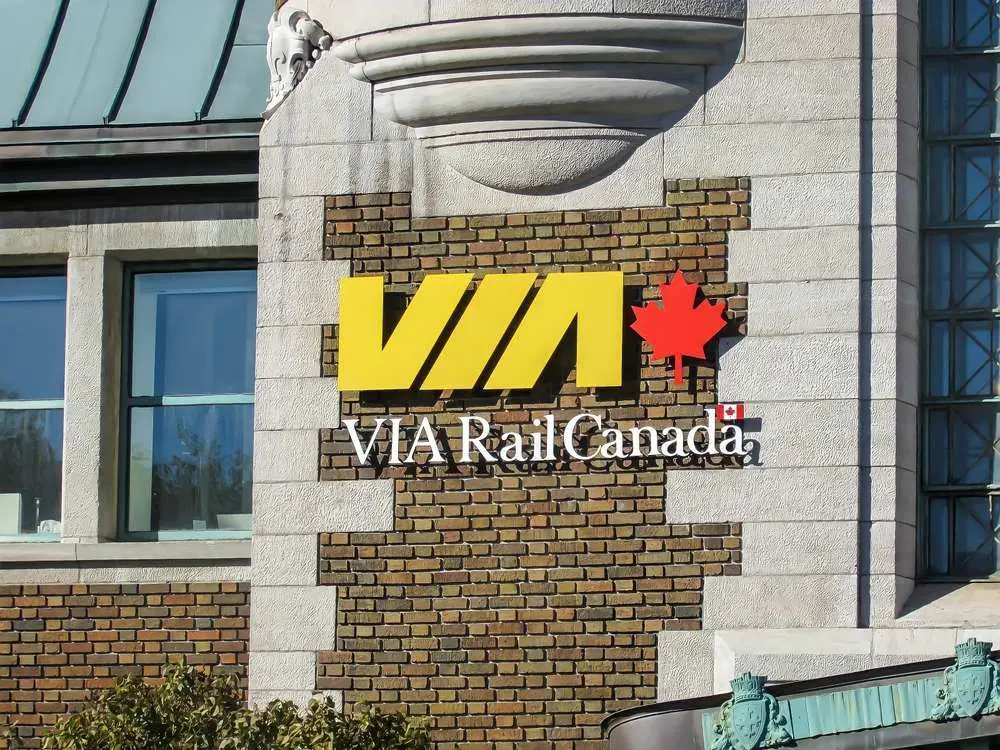 5. Visit the Agawa Canyon in a Special Train
If you're planning a getaway to Agawa Canyon, one of the convenient and popular ways to visit is by the special Agawa Canyon Tour Train.
Check out the tour packages for the Agawa Canyon Tour train here.
One of the popular Canada Rail tours in North America, the Agawa Canyon Tour Train departing daily from the city of Sault Ste.
Marie will take you to the north of Sault Ste. Marie, a city on the banks of St. Marys River in Ontario, whistling through Canadian Shield forests and northern granite rock formations.
You'll experience some of Canada's rugged landscapes through the large windows. It features a GPS-triggered tour narration in 6 languages, various dining options, and large windows.
The train halts for 90 minutes in Canyon Park, allowing the passengers to experience the nearby waterfalls, several walking trails, and a 250-foot high canyon lookout, climbing up to 300 stars above.
The train departs from Sault Ste. Marie at 8 a.m. and returns around 6 p.m. The train is a smoke-free environment (which is a needed change).
For reservations, Click Here.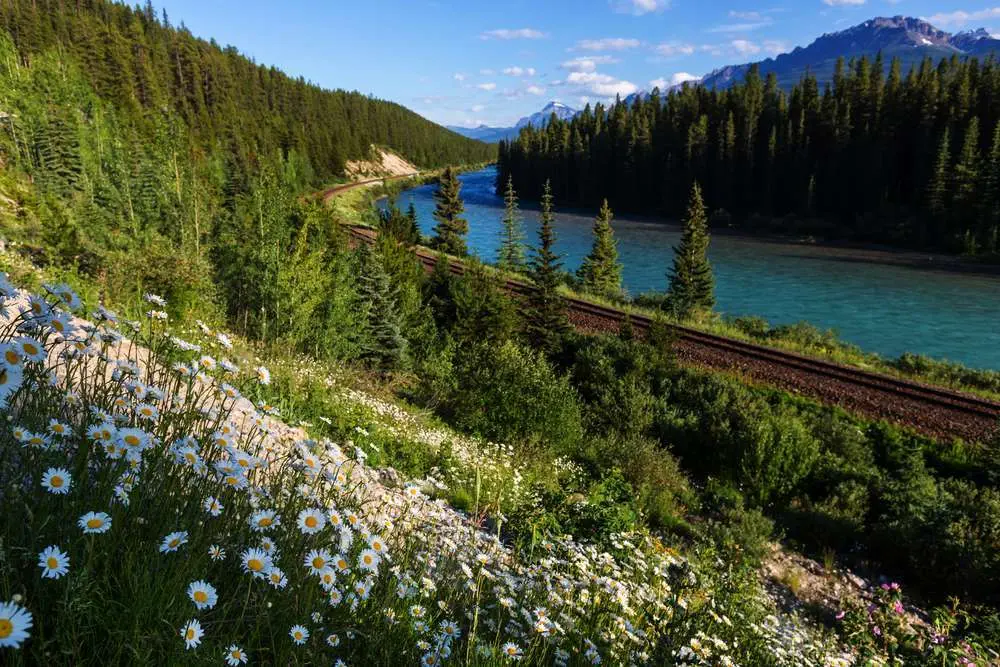 6. Give yourself a Luxury Experience in Rocky Mountaineer and Royal Canadian Pacific
Rocky Mountaineer: One of the royal train tours in Canada, Rocky Mountaineer operates on three rail routes over British Columbia and Alberta.
First Passage to the West: Arguably one of the most scenic routes, this route travels through the Kicking Horse River, terminating in Banff.
Journey through the clouds: Formerly called the Yellowhead route,, after the mountain pass, it takes through the Rockies, it travels through the Coastal Mountain Range and the Fraser Canyon.
Rainforest to Gold Rush: This journey is about getting into the gold-rush and timber country, a three-day route beginning in North Vancouver and terminating in Jasper. It has stops in Whistler and Quesnel.
Gold Leaf: Gold Leaf is the premium-option one can afford. Here, passengers travel in double-deck dome cars under glass roofs. There are 72 reclining seats upstairs, and downstairs is kitchens, toilets, and a 36-seater restaurant for wine-and-dine. It also features a viewing platform for reflection-free photography. The Gold Leaf fare includes a hotel room for an overnight stay and a free car transfer from the coach to the hotel.
Silver Leaf: Silver Leaf passengers travel in single-deck glass-domed coaches with reclining seats and huge panoramic windows. Guests are offered entrée options for breakfast, and plated lunch served at their seats and are attended by two or three onboard hosts. The fare includes lunch and breakfast with complimentary beverages, including beer, wine, and other non-alcoholic drinks. To book your Rocky Mountaineer journey, click here.
Royal Canadian Pacific: One of the world's finest luxury trains, the Royal Canadian Pacific is a pride to Canada Rail. European Royalties, celebrities, and Prime-Ministers have travelled aboard over the years. The journey begins in Calgary at the Canadia Pacific Railway Pavilion. The train travels through the most anticipated places like Canadian Rockies, Banff, and Lake Louise. Most excursions travel through the Columbia Valley to Crowsnest Pass and back to Calgary or Vancouver, British Columbia. The Royal Canadian Pacific carries a maximum of 32 guests on any trip. There are 19 staterooms on board. There is a customized private dining experience onboard the Royal Canadian Pacific, the elegant Craigellachie Dining Car. There is also a cocktail reception in the Mt. Stephen Observation Car.
The average per person price for a six days/5, nights luxury rail cruise is CAD 8000. 5% tax-exclusive is levied.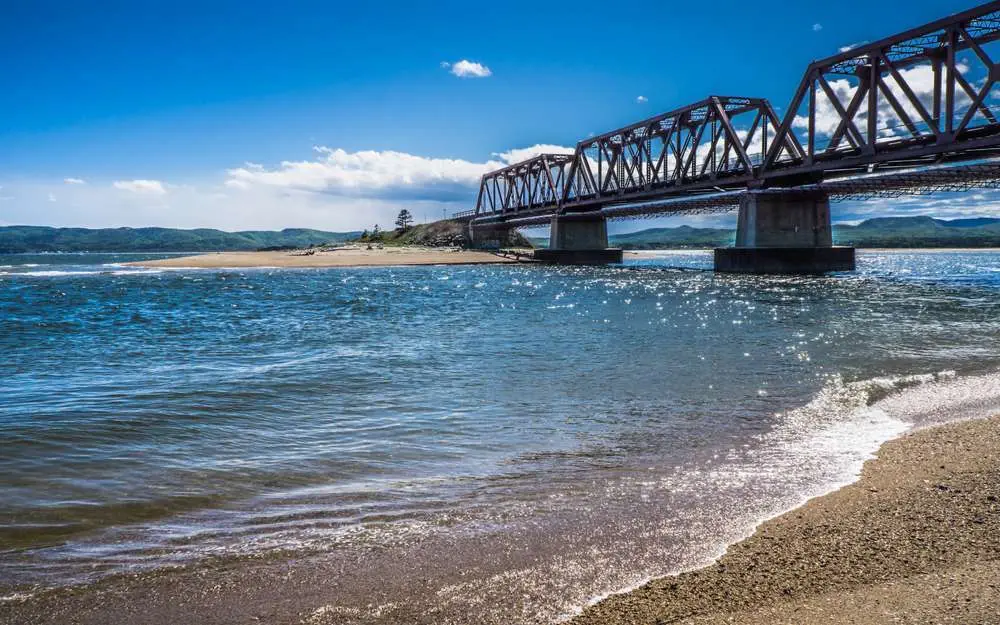 To book your Royal Canadian Pacific journey, click here. They help you out with travel insurance.
7. Travel from Downtown Toronto to Canada's Largest and Busiest Airport 
Union Pearson Express, or UP Express, is an airport rail link connecting Downtown Toronto with the Toronto Pearson International Airport, the biggest and busiest airport in Canada, operated by Metrolinx, similar to GO transit.
The UP Express operated every day, each train departing at a gap of 15 minutes. It operates at a standard speed of around 60 km/h.
It takes 25 minutes roughly to reach Toronto Pearson International Airport from Downtown Toronto.
The Canada Rail Wonder began its operation on June 6th, 2015, and an estimated 2.5 million are serviced each year by this airport ride.
Union Pearson Express is the first rail service in North America to use Tier 4 diesel, which diminishes harmful air emissions by 80 per cent.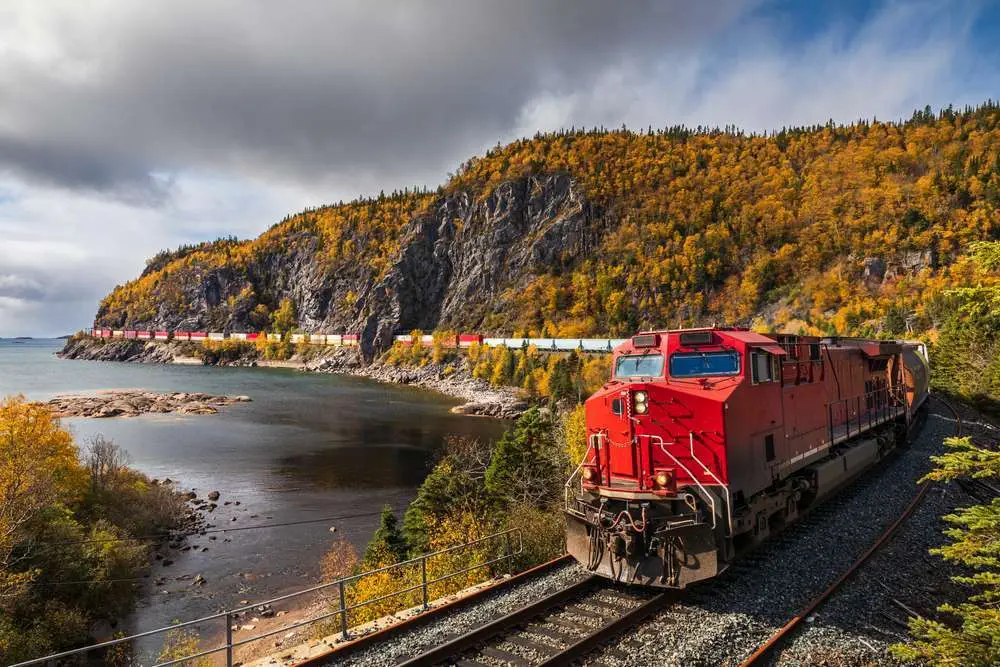 8. Experience the Public Transit Railways in the cities of Toronto, Vancouver, and Montreal
Toronto: GO Transit is the regional public transit service for the Greater Horseshoe in Toronto and Hamilton. It's Canada's first public transit system.
They began their regular passenger transit service on May 23rd, 1967, with a single train line along Lake Ontario's shoreline. It carries over 70 million passengers annually, bursting onto an extensive network of railway lines and even advertising companies.
GO transit brought a revolution in daily transit in the Canada Rail atmosphere.  It extends to Niagara Falls in the south, Newcastle in the north, and Brantford and Kitchener in the west, operating from downtown Toronto.
Montreal: Public Transit System in Montreal is served by Réseau de transport metropolitan, or simply Exo.  It serves Greater Montreal, including the Island of Montreal, the North Shore of the Mille Îles River, and the South Shore of the St. Lawrence River.
It is Canada's second busiest public transport system after GO Transit. The railway services extend to the west till Hudson bay, Mont-Saint-Hilaire in the east, Candiac in the south, and Saint-Jérôme in the North.
It serves around 20 million passenger rides annually, from Montreal to other connecting Canada Rail destinations.
Vancouver: In Vancouver, commuter transit services are carried out by the West Coast Express.  It is the only commuter railway service in western Canada and provides more than 3.5 million passenger rides annually.
West Coast Express provides service between Downtown Vancouver to Port Moody, Maple Ridge, Port Coquitlam, and Mission.  It began operating as a commuter Canada Rail Service on November 1st, 1995.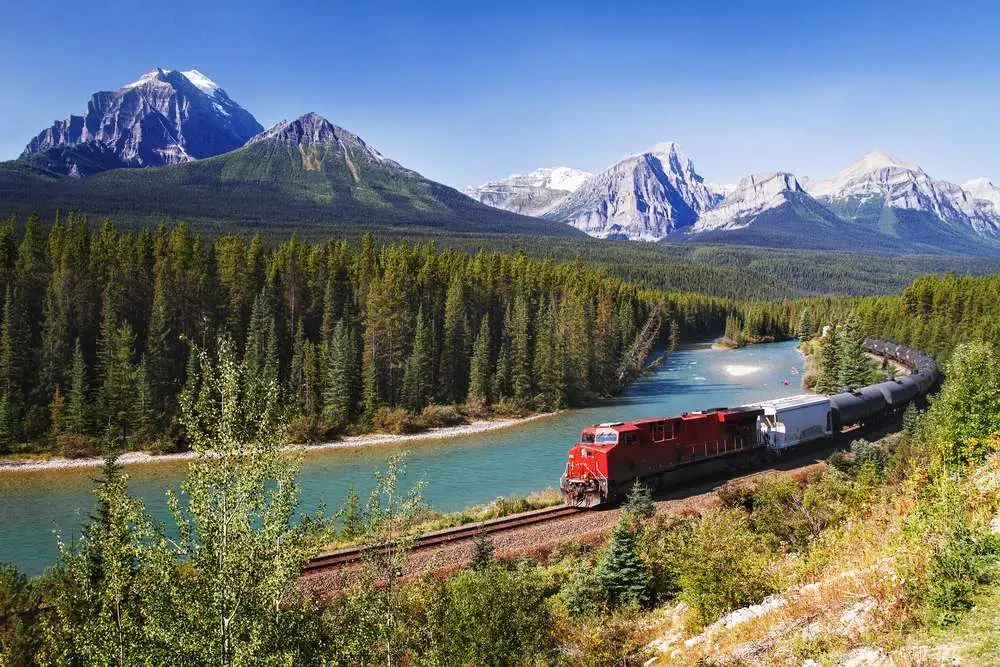 9. A Regional Canada Rail Line in northern Canada owned by the First Nations People
Tshiuetin Rail Transportation Company is a regional railway in Canada stretching to Quebec on the interprovincial boundary. They also announce a new fleet of trains in Québec City to be available soon.
It connects Labrador with the northernmost Emiril community in Quebec.
Interestingly, this is the first railway company in North America and Canada Rail World to be operated and owned by the First Nations people. It works properly, on time and the locals love it.
Who are these First Nations People?
There are about 634 recognized First Nations governments spread across the country of Canada. They are the predominant indigenous people in Canada living to the south of the Arctic Circle.
Different communities have formed with sheer cultural and custom differences. Slavey, Innu, Micmac, Haida, Kainai, and Blackfoot are some of the First Nations communities.
The railway boasts a 356-kilometre railway line that connects Quebec with Emeril. Canada Rail Transportation began its operations on December 1st, 2005.
10. Only Operating Railway Line service on Vancouver Island
After the closure of Englewood Railways of northern Vancouver Island in November 2017, the Southern Railway of Vancouver Island is the only remaining railway line on Vancouver Island.
The railway track spans 234 kilometres, from Victoria to Courtenay in British Columbia, with a branch line from Parksville to Port Alberni in British Columbia.
This Canada Rail part is associated with quite a few names. Until 1996, it was known as the Esquimalt and Nanaimo Railways, and after Canadian Pacific Railways acquired it, it was called E & N Railfreight.
After the operations were sold to RailAmerica, it was named E & N Railway Co. in 1998.
The Southern Railways of the Vancouver Islands, or SVI, operates the freight and passenger services there. It also operates daily intercity services from Victoria to Courtenay in association with Via Rail train.
It takes something to manage this vast network of trains from the Pacific to the Atlantic, carrying tons of freight and millions of passengers.
Closing Thoughts
Now that you've read the intriguing information you needed to know about Canada Rail inc Transport, let us know in the comments below which ride you plan to board.
No matter where you plan to travel via rail Canada, it is a perfect way to travel in peak season; it offers a business class in business lounges and economy class seating options.