Wondering what to do in Edmonton? Well, there is a lot to do in this Alberta's capital city in Canada. Edmonton is the largest northern metropolis, and whatever the season is, Edmonton has something to offer.
Found on the North Saskatchewan river, it is a wonderful place filled with lots of adventures. Edmonton boasts a population of 1,519,000 in 2022, which is a 1.88% increase from the previous year.
When you visit Edmonton, it will be a trip to remember as there are various museums, parks, restaurants to be visited, and festivals to be enjoyed. As previously said, all four seasons are quite enjoyable in Edmonton.
Summers are warm, and you can enjoy 17 hours of sunlight, autumns will make you go on a selfie spree with its vibrant colours, winter takes you to another level, and you can witness snowfalls, and spring brings you abundant energy, and excitement.
Still wondering what to do in Edmonton, then it is time to have a look in detail at the various places, and activities to be visited and enjoyed during your visit.
1. Fort Edmonton Park
Fort Edmonton Park in Edmonton, Alberta is rich in cultural tourism and provides worldwide visitors with a wonderful experience. This is the largest living history museum in Canada. Want to know more? Then let us start with Edmonton's early history available in Fort Edmonton Park.
1.1. Indigenous People's Experience
This attraction provides you with a spectacular historical experience. It lets you collect information and explore life via the diversity of First Nations and Métis Peoples' histories and views. You get to hear stories, music, artwork, and text based on local Indigenous perspectives and voices, which were collected by engaging with local Indigenous communities and research.
These teachings contain a rich history and are deeply linked to the land and the seasons. They have been there for many generations and still exist.
1.2. 1846 Fort
Here you can travel back to the early to mid-1800s when every European man used to wear a shiny felt top hat. These were regarded as a status symbol and were made from beaver pelts in Edmonton.
This paved the way for the establishment of the Edmonton House by the Hudson's Bay Company. This was a trading post where European goods were traded for the prized beaver pelts.
In 1846, Fort Edmonton became an important trading post at Fort Garry.
1.3. 1885 Street
Get ready to know the fashion sense in this attraction. In 1885, Edmonton was not as popular as now. Yet people still had hope that this place would reach great heights someday.
It boasted three growing hotels out of which one of them was the only brick building west of Winnipeg, a drugstore similar to the bigger ones in Montreal, a jewelry shop, and a hardware store containing plaster walls.
People didn't lose faith in 1885, and now their faith has been rewarded as Edmonton has become one of the best places.
1.4. 1905 Street
Here, you get to witness the transition of Edmonton from an isolated place with only a few people to a modern city with more than 72,000 people between 1891 to 1914. Motorcars, trains, electric lights, and streetcars made their entry.
The establishment of the Calgary and Edmonton Railways made people throng Edmonton after 1900. However, the growth slowed due to the economic recession in 1913, and the Great War in 1914.
1.5. 1920 Street
1920 witnessed the arrival of modernity. Women started playing active roles in sports, work, and other areas. And once again, Edmonton started growing.
In 1927, Edmonton constructed the first municipal airfield in Canada, Blatchford Field.
1.6. Train and Streetcar
1.6.1. Train
Get ready for a journey in the 1919 Baldwin Steam engine and train that will take you from the Park's train station at the front to the train platform at the back close to the 1846 Fort and the new Indigenous Peoples Experience.
1.6.2. Streetcar
Enjoy your journey on the street cars by riding the rails to the 1905 and 1920 streets. These have been preserved effectively by the Edmonton Radial Railway Society's volunteers.
1.7. Wagon Rides and Pony Rides
1.7.1. Wagon Rides
Who wouldn't love a wagon ride? Wait for the wagon in front of the McDougall General Store to get in, and then enjoy the 10 minutes ride that will take you past the pond and the Fort.
If you have a kid below 12 years of age, do take them with you, as they are not allowed for a solo ride.
1.7.2. Pony Rides
Get ready! The ponies are coming to take you for a wonderful ride at the Ottewell homestead farmyard. Ponies are well taken care of by the Pony Handlers, and well-deserved rest is given to the ponies frequently.
Now it is time to move past the attractions and get to know the featured events happening in Fort Edmonton Park.
1.8. Featured Events
1.8.1. Winter Wagon Rides
Want to enjoy your winter in Edmonton? Get ready for an amazing winter wagon ride where you can sit comfortably in the festive horse-drawn wagon and relish the beauty of the scenic river valley in Edmonton.
On your ride through the whole park, you can witness the beautiful twinkling lights hanging all around the historic streets of Fort Edmonton Park. Don't worry about missing your loved ones, as there are group bookings too.
1.8.2. Edmonton Christmas Market
The Edmonton Christmas Market is your one-stop destination for all things. Be it finding regional brands, tasting different foods, live entertainment, or festive celebrations, everything is offered here in this Public Food Hub's Edmonton Christmas Market.
Wait, there is more. Planning for a family trip here, or want to surprise your loved one with a date, or just spending your holidays with a friend, don't ever hesitate to visit this place, as all these can be fulfilled here.
Furthermore, if you are a foodie, Fort Edmonton Park has got it covered too. Be it lunch, just a beer, or simply a sweet treat, everything is available here.
Fond of museums and arts? Below are a few museums, and art galleries for art lovers.
2. Visit the Museums in Edmonton, Alberta Without Wondering What To Do in Edmonton
2.1. Royal Alberta Museum
The Royal Alberta Museum has a wide area of exhibition space and is among Canada's largest museums. It is situated in the Art District in Downtown Edmonton.
You get to witness various collections, research, and objects that are connected to the heritage of people and natural environments in Alberta.
In the archeological collections, you get to see stone tools and bones that will take you back in time and make you visualize the hunting, food sources, and living structures.
In the military and government history collections, you learn the story of Alberta's military and political history. The collection contains more than 55,000 artifacts.
In 2005, Queen Elizabeth II paid a visit to Alberta, and the museum was rechristened as the Royal Alberta Museum to honour the queen. This museum was shifted to downtown Edmonton in 2018.
2.2. Alberta Railway Museum
The Alberta Railway museum in Edmonton, Alberta consists of a collection of Railway equipment, and other displays from the Industrial and short-line railways, Canadian National Railways (CNR), and Northern Alberta Railways (NAR).
You can also give your kid a unique birthday party by celebrating at the Alberta Railway Museum. Don't worry about the weather as there is a solution for it too.
If the weather is in your favor, you can celebrate outdoors by the Fire Hall, where a barbecue and a fridge are available for access. In case there is a weather change get your party going in the Fort Brabant train car.
2.3. Reynolds Alberta Museum
Are you crazy about vintage vehicles? Pay a visit to the Reynolds Alberta museum which houses numerous vintage motorcycles, cars, farming equipment, and planes. They emphasize celebrating machines. You can view over 100 major artifacts in the museum's main building.
2.4. Alberta Aviation Museum
You can witness the rich aviation history of Edmonton in this Alberta aviation museum. This place has over 30 historical aircraft accommodated inside an authentic WWII air hangar. You also get to experience the flying of the aircraft with the DC6 simulator in the museum.
2.5. Art Gallery of Alberta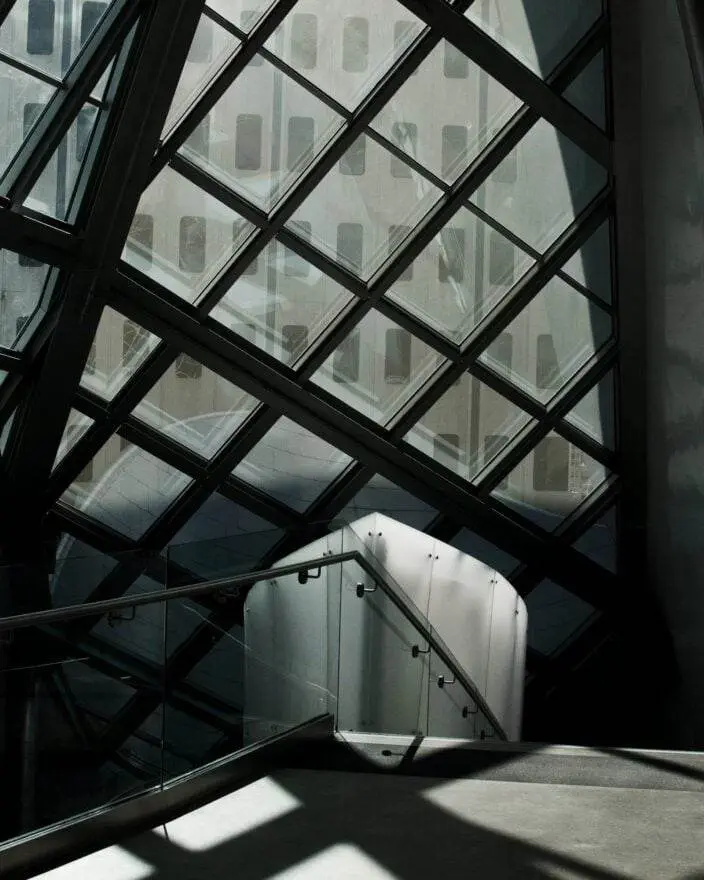 The Art Gallery of Alberta is an art museum situated at Sir Winston Churchill Square in downtown Edmonton occupying an area of 8,000 square meters. This art gallery is one of Canada's biggest art galleries and has a vast collection ranging from Renaissance masters to present and emerging artists.
The art gallery of Alberta has 3 gallery spaces, one of which is dedicated to kids, and you can find this in level one. Head to level two, and you get to see 2 gallery spaces, and the biggest exhibit is on the third level.
You can also shop at the art gallery of Alberta which contains products from more than 25 Alberta artisans. You can check out the unique jewelry pieces, books, and other collections.
Thinking about what to do in Edmonton after visiting the museums? There is more for you, don't worry.
3. Edmonton Valley Zoo
Who doesn't love a zoo? The best place to visit especially with kids. The Edmonton Valley Zoo is situated in the river valley of Alberta and consists of more than 350 animals.
Want to know the animals and birds you get to visit? Here you go. There is the peregrine falcon, prairie dogs, zebra, and fox from the animals' side, and when it comes to birds, you can say hi to the snowy owl, bald eagle, and great-horned owl.
There are also seals, arctic foxes, and sea lions. Apart from this, Edmonton Valley Zoo conducts events too. Zoominescence 2022 will let you enjoy the artistic lights installed within the zoo.
Superhero weekend will let you enjoy your favourite superheroes namely Spiderman and Thor. Fairytale weekend will let you witness Belle, Ana, and Ray.
So, get ready and have a great time at the zoo with the kids. Never doubt what to do in Edmonton, as endless attractions await you.
4. West Edmonton Mall
West Edmonton Mall in North America is your go-to place for everything. It is North America's largest mall. Be it entertainment, shopping, or dining, step in here to have a wonderful time.
Let's get into more detail on what West Edmonton Mall has to offer under each category.
4.1. Attractions
4.1.1. Birds of Paradise
This attraction consists of a fleet of 5 majestic paddle boat swans and can be enjoyed either with your family or even when you want to take your loved one on a date night.
4.1.2. Drive
Are you a fan of racing? Get in here. The drive lets you experience the ultra-modern electric Sodi race karts in the indoor multilevel race track which is the first in North America.
The race track consists of a New York streetscape theme with a high adrenaline rush that will leave you longing for more.
4.1.3. Professor WEM's Adventure Golf
This is a unique 18-hole miniature golf course with a bright atmosphere and cartoonish caricatures. Have fun with your family by playing golf here.
4.1.4. Marine Life
You get to know about Marine life at Sea Life Caverns which is an underground aquarium consisting of more than 100 species that include fishes, sharks, sea turtles, penguins, reptiles, amphibians, and invertebrates.
You also get to enjoy the sea lions shows and meet and greet the penguins where you can meet the African penguin closely.
4.1.5. Ice Palace
Experience the joy of figure skating, hockey, and senior skate under this glass dome of the Ice palace. This place has non-ice activities too namely concerts and fundraisers.
4.1.6. Galaxy Land
This is an apt place for kids and families to enjoy. Galaxy land is North America's largest indoor amusement park and consists of more than 27 thrilling rides and play areas.
The rides include Dizzy Doh-Dohs where you spin in the Tea Cup you have entered while the whole ride rotates clockwise. Then there is Rainbow bounce where you are taken upwards steadily and then dropped down not so smoothly.
These are just a few, do visit this place while on a trip to Edmonton to enjoy more.
4.1.7. World Waterpark
It's always fun to play in the water. World Waterpark boasts more than 17 watersides that are unique, and play features that will leave you immersed in the water for long hours.
This is the biggest indoor wave pool in the world and is situated in a tropical oasis where the average temperature is 31°C.
4.2. Entertainment
4.2.1. Scotiabank Theatre
What better entertainment than visiting a theatre? Scotiabank theatre or IMAX 3D theatre offers you the best theatre experience you have ever had.
There are 13 big screens, and you can either opt for a blockbuster movie or go for an IMAX 3D movie.
4.2.2. Jubilations Dinner Theatre
Enter the Jubilations Dinner Theatre where you will have a combo experience. Relish the gourmet meal and have an amazing time watching a live on-stage performance.
4.2.3. The Royal West Edmonton Express
This entertainment is for both adults and kids. Get ready to board the royal West Edmonton express which is a trackless train ride in the West Edmonton mall.
The train is colourful and has quality units which makes the ride an amazing experience.
4.2.4. The Comic Strip
Are you a fan of comedies? This one is for you. The comic strip is an Edmonton comedy club and goes on live in the West Edmonton mall.
You can have a lovely time enjoying the performance of top stand-up comedians and also from new rising talents.
4.2.5. The Rec Room
Want to experience everything in one place? The Rec Room offers you this pleasure. It boasts a vast 54,000 sq. feet filled with amazing games, delicious foods, and nonstop entertainment.
Overall, West Edmonton mall is a place that is not to be missed.
Let us see what to do in Edmonton next.
5. Elk Island National Park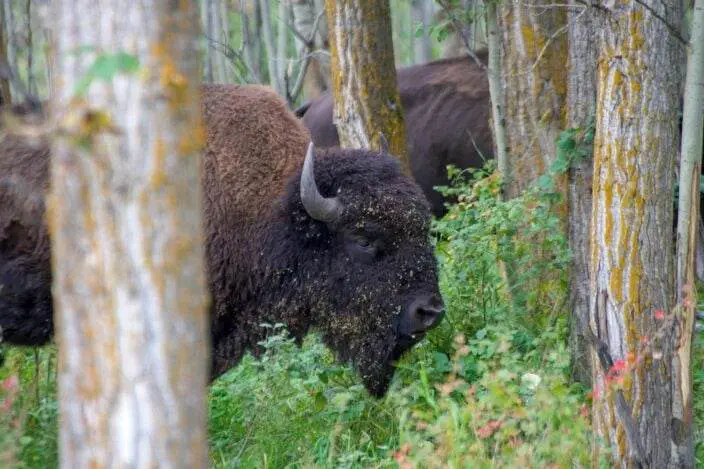 The Elk Island National Park is the home of bison, elks, and more than 250 bird species. You get to witness coyotes, elks, and rolling landscapes with peaceful lakes and wetlands. This place is also a Biosphere Reserve and is only 35 minutes east of Edmonton.
The Elk Island National Park provides relief to you from the noisy outside world, and the sky looks gorgeous with its wild blue colour. This is a wonderful place to picnic. It was the wholeheartedness of the people in this place, bison have a safe place to stay.
You can go hiking and canoeing, cross-country skiing and snowshoeing, and enjoy wildlife watching too. The park has more to offer.
Excited about it? Here you go.
5.1. Stargazing
The park is located within the Beaver Hills Reserve area. This means you are at the perfect place for stargazing. Who doesn't love this experience?
Take your blankets, lie down and watch the beautiful meteor showers with your kids who will be equally excited as you. Enjoy the northern lights, or try counting the stars while keeping yourself warm by lighting a cozy campfire.
5.2. Camping
Want to stay in Elk Island National Park after experiencing the sunset? No worries, you can spend the night here in their campsites and choose your choice of stay. You can stay either in a tent, RV, or the backcountry.
It is time to see what to do in Edmonton next.
6. North Saskatchewan River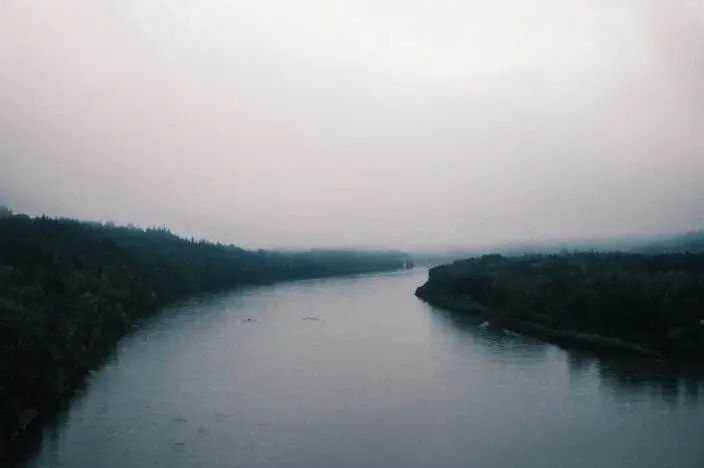 The spectacular North Saskatchewan river flows northeast through Edmonton. It continues its journey across Alberta, and Saskatchewan to Lake Winnipeg, then into the Nelson River, and finally ends in Hudson Bay.
Along the banks of this river, you can find a chain of city parks which are together called the North Saskatchewan River Parks.
You can enjoy activities including canoeing, kayaking, jet skiing, jet boating, and fishing in the river. The North Saskatchewan river also provides drinking water to the people of Edmonton and neighbouring communities.
Fort Saskatchewan is also situated on the banks of this river. You can visit the sheep here, and also have a great time with the events, and festivals occurring here.
6.1. Mill Creek Ravine Park
Mill Creek Ravine Park is the preferred place for you if you want to take your dog for a walk. It is also the best place for running, and mountain bikers.
It is a part of the river valley parks and trail systems. The mill creek ravine encompasses the final stretch of Mill creek before flowing into the culvert and ending its flow into the North Saskatchewan river.
You can find Mill creek cool even on a warm sunny day.
6.2. River Valley Adventure
Get ready for a great time in the Edmonton river valley. You can find the river valley adventure co. situated in the heart of the river valley. This is your go-to place for running, biking, cross-country skiing, and snowshoeing as Edmonton's river valley is 22 times the size of Central Park in New York and consists of more than 150 km of trails.
6.3. William Hawrelak Park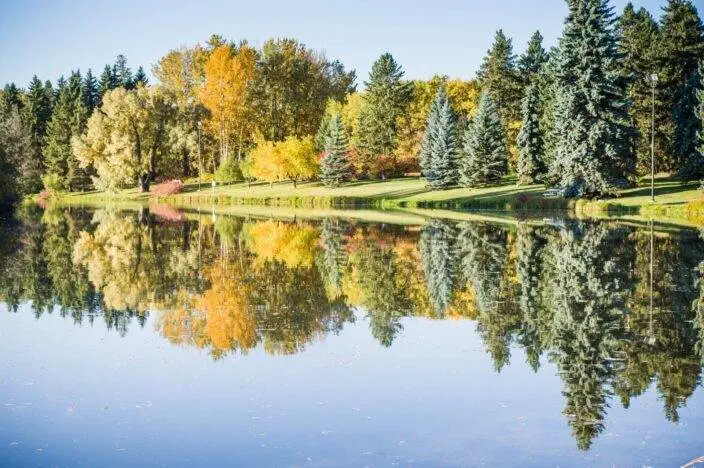 William Hawrelak Park is another feather to be added to the cap of Edmonton's river valley. You can celebrate a festival or enjoy a picnic in this beautiful place.
Festivals happen as per the season. In summer, you get to enjoy the Edmonton Heritage Festival, in winter it is the Silver Skate and Ice Castles.
6.4. Canadian Rocky Mountains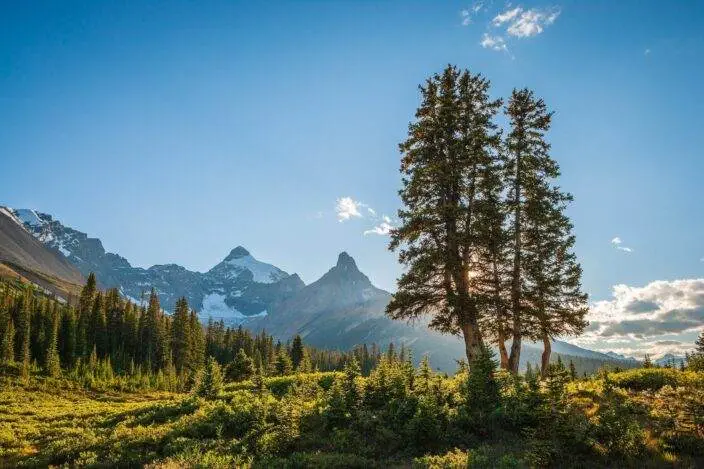 This place will make you fall in love with the scenery. The Canadian rocky mountains in Alberta comprise Jasper, Banff, Canmore, and a few more.
Canadian Rockies' largest national park is Jasper National Park. Winter is the apt season to pay a visit here. You get to enjoy the beautiful mountains covered with snow and visit popular landmarks namely Maligne Canyon, Maligne Lake, Pyramid Island, and others.
7. Alberta Legislature Building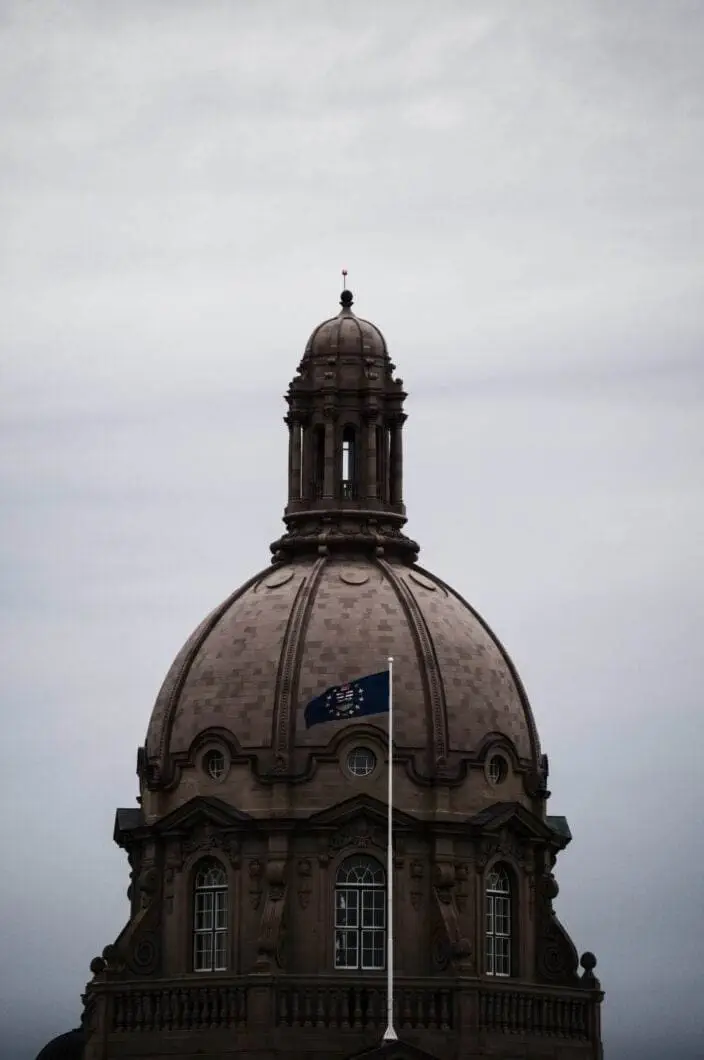 The Alberta legislature building is a visual treat for the eyes with its marble pillars, carved oaks, stunning Beaux-Arts architecture, and marvellous grounds. You can hire a free local tour guide from here. People of all ages are welcome to have a tour of this building.
You get to know the role a Lieutenant Governor, or speaker plays, and the everyday activities of the legislative assembly members. When you move to the north of the building, a brand new visitor center welcomes you on the Federal building's main floor.
It houses the Pehonan Theatre, Borealis Gallery, and a few more. You get to know the province's history and get a real-time feeling with the ultra-modern 4D theatre.
8. Alberta Botanic Garden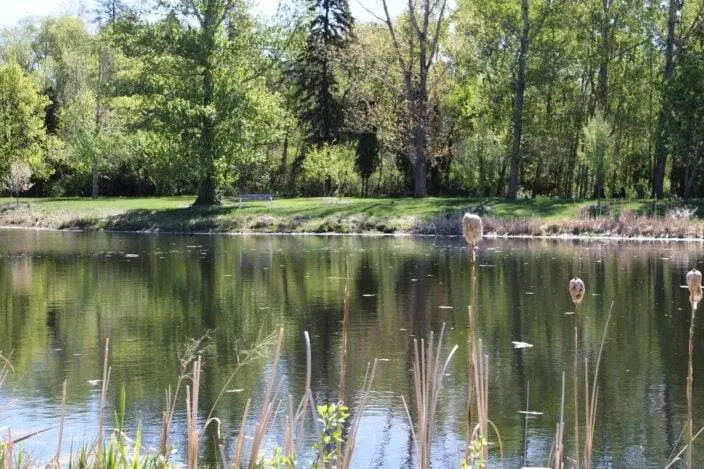 The Alberta botanic garden university is situated in Parkland County and is Alberta's largest botanical garden. You can find several fruits, vegetables, trees, and shrubs.
Below are a few gardens found here.
8.1. Aga Khan Garden
This garden is 4.8 hectares and is a gift by his majesty Aga Khan and remains a symbol of the constant alliance between the University of Alberta and the Aga Khan Development Network.
The garden comprises many trees, shrubs, and much more.
8.2. Kurimoto Japanese Garden
This garden is five-acres, and the style found here is kaiyou. You can find structures namely lanterns, pagodas, entrance gates, and much more.
What next? Without worrying about what to do in Edmonton after these, head straight to the science Telus world.
9. Telus World of Science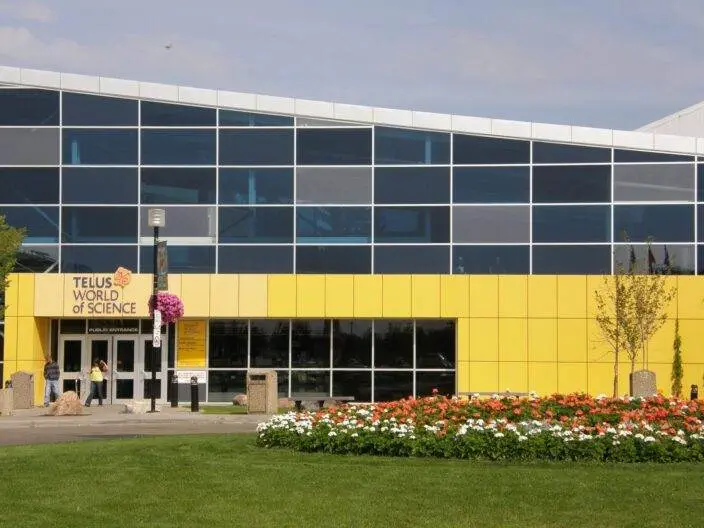 The Telus world of science in Edmonton will give you an unforgettable experience. Enter the laboratory and encounter the small sea inhabitants, get hands-on experience in programming a robot, and test outer space's limits.
9.1. Events
There are various events in the Telus world of science. Get to know the unique challenges faced by polar bears as the climate evolves, discover interesting DIY science experiments, examine your flexibility and leg power, and guess what? You get to extract your DNA in the Health Zone.
You get to see a new moon rock in the S.P.A.C.E. gallery. If you have a kid under 6 years, take them to CuriousCity where a treehouse pathway is formed from Edmonton landmarks that is an absolute treat for kids.
Do visit the Zeidler Dome theatre, where you will be taken on a journey across galaxies, and to the atom's core. Also, don't miss the IMAX theatre.
The Telus world of science is an absolute entertainment for kids and adults.
What to do in Edmonton next? Let us take a look at the festivals, cultural heritage, sports, and delicious foods in Edmonton.
10. Festivals and Other Entertainment
10.1. Edmonton International Fringe Festival
Pay a visit to the largest and longest-running fringe theatre festival – the Edmonton international fringe festival. You get to experience the best fringe theatre adventures here as the performance here is unique.
The Fringe season has new works lined up and is performed by Edmonton indie artists.
10.2. Ukrainian Cultural Heritage Village
The village represents the early culture in east central Alberta. You can find several restored historic buildings that include a new two-room school, churches, and many more. Also, don't miss the Ukrainian food available there.
10.3. Edmonton Symphony Orchestra
You get to enjoy the symphonies in genres namely country and rock. The Edmonton symphony orchestra also performs live at the Winspear Centre.
Fan of operas? Visit the Edmonton opera company performing in the Northern Alberta Jubilee auditorium.
10.4. Foodies Don't Have To Wonder What To Do in Edmonton, Visit the Whyte Avenue
Whyte Avenue is the best spot for foodies. You can satisfy your taste buds according to your choice as there are a plethora of food and drink options available here.
Get to visit Meat – the restaurant offering authentic southern BBQ meats, El Cortez to get a taste of both traditional and modern Mexican dishes, and veg lovers don't worry. There is something for you too.
The Cafe Mosaics provides you with full vegetarian food.
10.5. Rogers Place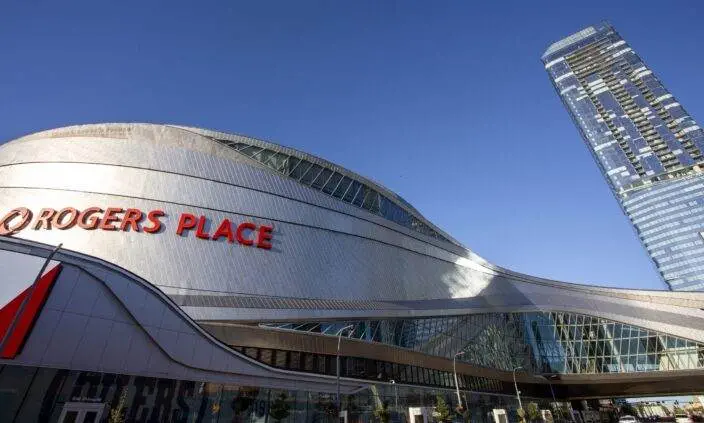 Rogers Place is situated in the heart of downtown Edmonton and is an excellent sports and entertainment venue. This is the home to professional sports teams namely the Edmonton Oilers and Edmonton oil kings.
They are a professional ice hockey team while the Edmonton oil kings are the ice hockey team under the junior category.
Apart from sports, Rogers place also hosts concerts, festivals, and performances by stars.
10.6. Edmonton Elks
Move over hockey, meet these elks which along with Edmonton Eskimos is a football team that plays in the Canadian football league's west division.
The club has several laurels to its credit.
Bottom Line
There is nonstop entertainment in this city. Also, while visiting Edmonton, do visit the Alberta beach, and Edmonton city center, and make yourself comfortable at the best hotels namely the Fairmont Hotel Macdonald.
Experience the interesting star-gazing opportunities with your loved ones, and don't forget to relish a hot tub of chocolate.
After all this, do you still have the question of what to do in Edmonton? You would already have the answer as a big no.