As the top tourist destination in Central America, Costa Rica provides a wide range of thrilling outdoor pursuits surrounded by the natural world's beauty.
There are plenty of things to do in Costa Rica. This tiny Central American nation is home to amazing biodiversity, vibrant cultures, a love of freedom, and a tradition of democracy.
Also, With a sprinkling of Jamaican, Chinese, and other immigrant cultures adding flavor and customs, Costa Rican culture is a colorful fusion of indigenous ancestry and Spanish imperial influence.
Are you interested in learning how to make the most of this natural and magical Central American paradise? Here is our list of the 20 best things to do in Costa Rica and explore beautiful places to maximize your experience in Costa Rica.
Things to do in Costa Rica
1. Ziplining
In Costa Rica, ziplining is an absolute must. It is world-famous for its long cables and breathtaking vistas and is one of the best things to do in Costa Rica.
Don't pass up the opportunity to soar over the jungle! Monteverde, La Fortuna, and Guanacaste are the ideal locations for ziplining in Costa Rica. But there are lots of ziplines all around the nation.
You will discover everything from ziplining trips for beginners and families to thrilling ziplines with extra superman cables and Tarzan swings.
Here are a few of the top ziplining excursions in Costa Rica: Vista Los Suenos (Jaco), Hacienda Baru (Dominical), 100% Aventura (Monteverde), and Sky Adventures (Monteverde), SkyTrek (La Fortuna), Selvatura Park (Monteverde), and Diamante Eco Adventure Park (Guanacaste).
Note: If you encounter the word "canopy," it refers to ziplining because that is what they call them in Costa Rica.
2. Experience Costa Rica's Caribbean Side
There are numerous national parks, animals, and gorgeous beaches along Costa Rica's eastern coast.
The Caribbean coast is the ideal location for anyone who wants to embrace nature firsthand, see a tonne of interesting species, and still have time to relax in the sun and go scuba diving in the sea.
One of the best sites to take in the natural splendor and view distinctive animals along Costa Rica's Caribbean coast is Tortuguero National Park, which is only reachable by boat or small plane. While exploring the beaches, woods, and mangrove areas, you can see a wf of wildlife.
The variety of sea turtle species that lay their eggs on the beaches between February and October is among the most exciting sights to watch.
3. Visit Costa Rican coffee Plantations
If you're a coffee connoisseur, Costa Rica has a tonne of delicious coffee available. A plantation tour is an option to learn more about this unique beverage and should be on the list of things to do in Costa Rica.
The Central Highlands, where there are more mountains due to volcanic activity, is where most of Costa Rica's arabica coffee production is concentrated.
You can enjoy a tour of the Hacienda Espiritu Santo, a small village of  Naranjo located outside sé, and enjoy a tour there. They have a 600-acre plantation to tour, where you can discover how the coffee beans are harvested and roasted.
You can also take a coffee tour near Costa Rica's coasts. Visit the Santa Maria de Dota Coffee Plantation, Café Cedral Tour, or Caribbean Coffee and Chocolate near the Pacific or Caribbean coasts.
4.  San Jose
San Jose is an excellent site to begin a tour across costa Rica fun for those interested in history, museums, architecture, and learning about the local way of life.
Its an ideal location if you're more eager to explore beaches, nature, and wildlife while visiting Costa Rica because there may not be much there for you.
There are many stores, eateries, cafes, and museums in this downtown neighborhood, and in the evenings, san Jose comes alive with performers and street vendors.
The National Theater, the Museum of Contemporary Art & Design, the San Jose Central Market, the Pre- Columbian Gold Museum, the Jade Museum, and the National Museum round out the list of things to do in San Jose, Costa Rica.
In addition, you can go on a day trip outside of downtown San Jose, a beer tour, a cuisine tour, or a city tour. Having an authentic Costa Rican cuisine experience while traveling abroad has a special quality.
6. Snorkel and Scuba Dive in Costa Rica
Diving and snorkeling may be truly wonder snorkeling in Rica because of the nutrient-rich coastal waters. You may scuba dive with visibility of between 30 and 100 feet thanks to the clean water, and you'll see a variety of marine species there.
Big animal sightings, such as those of whale sharks, manta rhinos, sea turtles, and the sporadic humpback whale, may even cause divers to become disoriented from the underwater splendor.
If scuba diving isn't your thing, snorkeling is an excellent method to explore the underwater landscape casually. For novices and experienced alike, snorkeling in Costa Rica offers a variety of opportunities.
7. Hiking in Arenal Volcano Park
And speaking of volcanoes, visiting the Arenal Volcano is one of the best witnesses and things to do in Costa Rica. Arenal Volcano National Park is the best place to view the "cone" shape.
Visitors may now climb across the remnant lava beds for stunning views of the volcano National Park and Lake Arenal, even though the Arenal volcano last erupted in 1968.
Since it's simple to get there and the trails aren't particularly challenging or long, the Arenal volcano national park is excellent for beginners. Taking the Coladas trek TrackingPoint, you can see Lake Arenal and the Arenal volcano. When in La Fortuna, you must see the Arenal Volcano!
8. Visit Costa Rica's Exotic National Park
The lush primary virgin rainforests and intricate network of freshwater and marine resources make up the Costa Rica National Parks & Reserves. Three of Costa Rica's 28 national parks have been designated as UNESCO World Heritage Sites.
To preserve Costa Rica's lush beauty and abundant animal population, around 28% of the country's land is designated as a park or reserve.
The Monteverde Cloud Forest is a strange, misty haven in the clouds that is well-known for its distinct microclimates and birdlife. Corcovado National Park has been named one of the most ecologically intense locations on earth with its dense, lush rainforest and many species.
The Northmanycoast's Tortuguero National Park is a haven for turtles that draws tourists and environmental lovers worldwide. Put the following national parks, which are among Costa Rica's most popular, on your list of places to visit.
The Monteverde Cloud Forest is a strange, misty haven in the clouds that is well-known for its distinct microclimates and birdlife. Corcovado National Park has been named one of the most ecologically intense locations on earth with its dense, lush rainforest and many species.
The North Caribbean coast's Tortuguero National Park is a haven for turtles that draws tourists and environment lovers worldwide. Put the following national parks, which are among Costa Rica's most popular, on your list of places to visit.
Marino Ballena National Park, Manuel Antonio National Park, Corcovado National Park, Tortuguero National Park, Poas Volcano National Park, la paz waterfall gardens, La vieja National Park, De la vieja National Park, Arenal Volcano National Park, and other national
9. Visit the Costa Rican hot springs
The Republic of Costa Rica has many natural hot springs because of its volcanoes and geothermal activity. This is one of the popular things to do in Costa Rica.
After a day of adventure activities, it's nice to unwind in one of these therapeutic springs, but not all of Costa Rica's volcanoes receive the same accolades.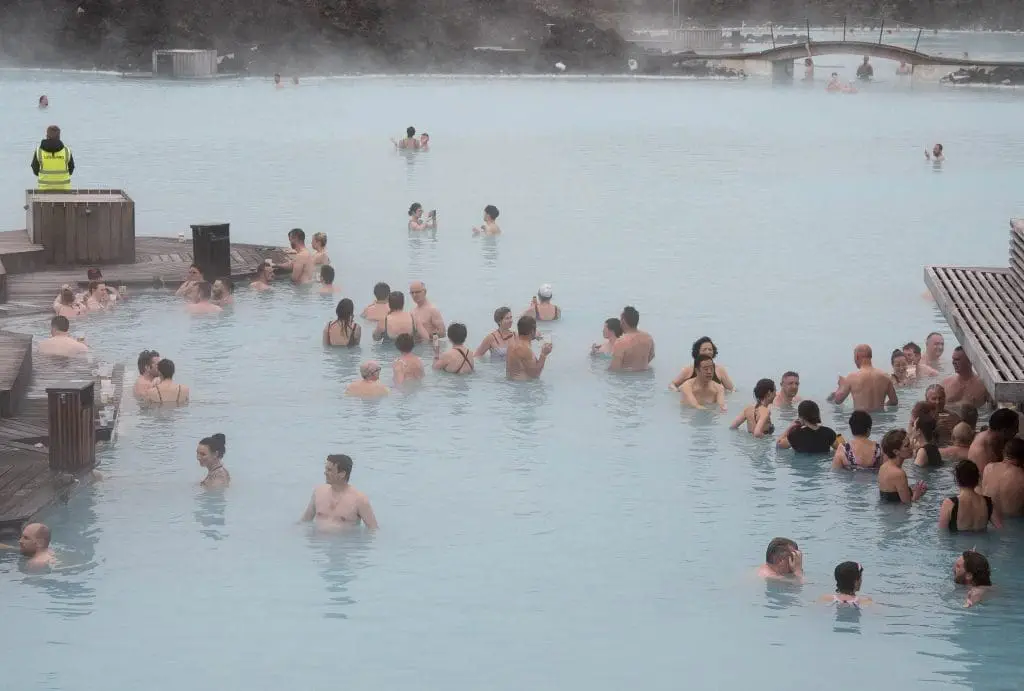 Costa Rica is ideal for those who want to warm themselves in thermal waters heated by active volcanoes.
In the vicinity of the Arenal Volcano, one of the most popular things to do in Costa Rica and tourist destinations in the nation, there are more than a dozen swimming pools, many of which have extras like swim-up bars, water slides, and tropical drinks.
Some hot springs are only accessible during the day, but others are built into hotels and are open to visitors 24/7. A romantic trip with a peaceful after-dinner dip is the best thing ever.
There are other places to soak till your fingers turn to prunes, which may surprise some tourists. Visit the more recent establishments in Guanacaste near the Rincón de la Vieja and Miravalles volcanoes; bathing in volcanic mud is especially well-liked here.
After another dip in the hot springs, visitors cover themselves in the mineral-rich mud, which hardens and may be removed.
10. Hanging Bridges in Costa Rica
Walking atop hanging bridges through the treetop canopy is a fantastic way to explore Costa Rica's many varied ecosystems and things to do in Costa Rica.
Many people have it on their bucket lists of things to do in Costa Rica, experience breathtaking scenery and the thrill of crossing a swaying suspension bridge.
There are a few notable locations in Costa Rica where hanging bridges can be found. An overview of Major Destinations in Costa Rica There are two primary locations in Costa Rica where you can see ornate hanging bridges.
These are the tourist destinations of Monteverde and La Fortuna. Both are situated in the northern and central regions of the nation.
11. The Beauty of Costa Rica's Pacific Coast
The Caribbean and Pacific coasts are two of Costa Rica's stunning coastlines. Even though there are beautiful places to visit on both sides, spending time on Costa Rica's Pacific coast is one of the best things to do in Costa Rica.
The best things to do in Costa Rica are the iconic experiences in this haven on days on palm-fringed beaches, welcoming surf, and wilderness excursions through the deep forest.
If you're looking for an exciting holiday, consider these locations considerand attractions, whether you want all-inclusive luxury or rugged backpacking excursions.
12. Go Surfing
Because Costa Rica boasts some of the best waves in Latin America, visitors from all over the world travel here to surf.
Playa Hermosa (Jaco), Playa Cocles, Dominical, Playa Matapalo (Osa Peninsula), Nosara, Playa Avellanas, Playa Tamarindo, and Playa Grande are among Costa Rica's top surfing locations. But these are a few of the fantastic surfing beaches in the area.
13. Go to see a waterfall
The waterfalls of Costa Rica are one of the most photographed natural phenomena in this breathtakingly magnificent country, and they astonish both seasoned and first-time visitors.
There is something quite amazing about watching rushing water plunge suddenly into a pool at the bottom of a cliff. A cold dip beneath these mighty forces of nature will not be dissatisfactory after a stroll through the rainforest in the tropical heat. The waterfalls listed below are perennial favorites of both residents and visitors.
14. Adventure Tour Combination in Rincon de la Vieja
Several adventure parks in the Rincon de la Vieja region let guests enjoy the best of the tropical dry forest and volcano in a single day.
People like the Guachipelin 1-day Adventure Combo Tour, which includes a full day of horseback riding, river tubing, hot springs, mud baths, ziplining, and lunch.
Rio Perdido, Buena Vista, and Vandara are other excellent adventure parks.
15. Travel to Puerto Viejo to the Jaguar Rescue Center
The jaguar rescue center is one of the best venues to learn more about Costa Rica's wildlife animal rescue facility in Puerto Viejo de Talamanca receives injured animals, treats them, and then releases them back into the wild.
They provide guided tours so guests can learn more about the animals and what to do in Costa Rica. The facility does excellent work educating the public about wildlife interactions and conservation.
You should also pay a visit to the Toucan Rescvisitro de Rescate Las Pumas, Alturas Wildlife Sanctuary, Proyecto Asis, and Kids Saving the Rainforest, which are all outstanding animal rescue facilities.
16. Visit Costa Rica's Eco-Lodges
Perhaps only a few nations in the world evoke an image of ecotourism more strongly than Costa Rica. There is no denying that Costa Rica's natural landscape is extraordinary.
It is home to howler monkeys swinging between tree-top canopies, macaws colorfully displaying their rainbows of feathers, and iguanas deftly blending in. Additionally, Costa Rica is well worth protecting, as it is home to over 250 different species of mammals.
There are also plenty of accompanying accommodations concerned for the environment. Although Costa Rica has some of the top eco-ecolodges worlds, they are also located in this garden of Eden territory.
17. Go to the Osa Peninsula
The Osa Peninsula spans about 700 square miles and is in the southwest Pacific corner of Costa Rica. It stretches from Drake Bay on the northwest coast to Cabo Matapalo in the southeast.
The Osa Peninsula, Costa Rica, is a verdant treasure chest of virgin rainforest. Here, covered in greenery, ocelots, and jaguars rule, together with howler monkeys, squirrel monkeys, scarlet macaws, and toucans.
The Osa Peninsula is a must-see on your vacation to Costa Rica because it is truly stunning. Where tapirs surf on Encanta La Vida and a rough shoreline covered in virgin forest spread out to create healthy marine habitats.
The most popular tourist destinations in the Osa Peninsula include Drake Bay, Puerto Jiménez, Cabo Matapalo, and Carate National Park/Parque Nacional Corcovado.
18. Lie Back on the Sand
There are countless picture-perfect beaches where you can engage in water sports and other activities or unwind by lying on the sand, and being a beach bum is one of the relaxing things to do in Costa Rica. In any case, seeing the beach is a must-do on every Costa Rica vacation.
Punta Uva Beach and Manzanillo Beach are two distinctive beaches along the Caribbean coast. They are situated on the southern Caribbean coast, have calm waters, and are excellent for kayaking or snorkeling.
The Pacific coast of Costa Rica is home to the bulk of the country's notable beaches. Visit Conchal Beach, which has many lovely shells, and Flamingo Beach, which has practically pink sand, both in the Guanacaste Region of the north.
The Nicoya Peninsula, also in the Guanacaste Region, offers breathtaking coastal views at San Juanillo Beach and Santa Teresa Beach.
You must go to Herradura Beach in the central Pacific, which boasts an amazing blue sea and a horseshoe-shaped shape.
Smaller, less developed, and uncrowded beaches along the central Pacific Coast include Matapolo Beach and Linda Beach. To complete your Costa Rica beach hopping vacation, proceed to the southern Pacific Coast. Uvita Beach, one of the nicest beaches in the area, is formed like a whale's tail due to a sandbar that extends into the water.
19. Try Canyoneering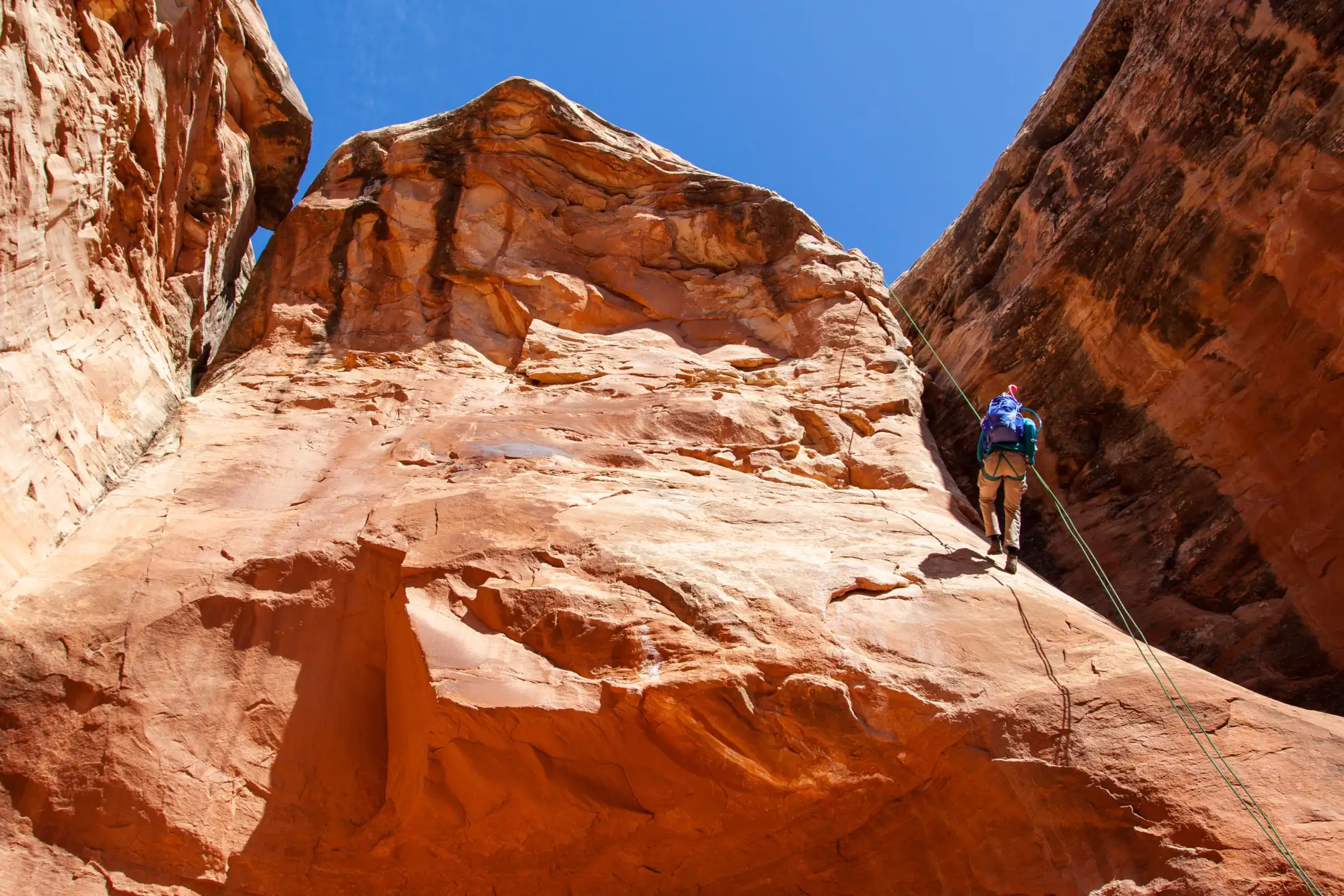 If you have an adventurous spirit, this is one of the amazing things to do in Costa Rica. Canyoneering generally entails climbing, jumping, and scrambling up and down a rocky landscape while using ropes and harnesses to explore a canyon.
If you frequently perform this adjacent to a waterfall, you might refer to it as waterfall rappelling.
20. Take Kayaking Tours
You can travel to places with One of our favorite activities to do in Costa Rica is kayaking in Tortuguero! a kayak that motored vessels cannot, and this is one of the internet things to do in Costa Rica.
In addition, you don't disturb the wildlife, allowing you to approach it up close as you silently glide through the lush jungle with no one else in sight.
Closing Thoughts
We hope that armed with the knowledge above, you will be able to make your trip extra memorable when you visit costa Rica with these 20 incredible things, locations, and places in mind and plans.
If you have some incredible places to know, Let us know in the comment section.
As an Amazon Associate, Icy Canada earns from qualifying purchases.
[amazon_auto_links id="81298"]
The Icy Canada team strives to create content that matters. It's why our content is written by travel writers, authority experts, well-known authors, and niche experts. Our content is also periodically reviewed by expert authors for accuracy and trustworthiness.
As an Amazon Associate, Icy Canada earns from qualifying purchases. [amazon_auto_links id="81298"]