Looking for some eco-friendly clothing from Canadian brands? You are on the right track. Keep reading.
When cruelty towards the planet is increasing daily, it is our turn to take the initiative to save the earth. Our small steps can be helpful to the world.
So what can we do?
Style influences a considerable part of our life. In the era of Kardashians and Hadids, fashion has become a part of our everyday life. We get inspired by fashion influencers and celebrities. But style does not need to be cruel to the planet and other living beings. Choosing sustainable fashion over fast fashion can be the first step towards a healthy world.
Choosing accessories and ethical clothing brands produced from sustainable fabrics will help the planet and be healthier.
What is an Eco-friendly or Ethical Brand?
Ethical fashion or clothing brands make sure they impact the environment of earth and living beings by making zero-waste fashion products. These brands avoid the usage of plastic and packaging waste. The ingredients are eco-friendly, ethical brand's carbon footprint is minimized using renewable energy.
Sustainable fashion brands ensure that their fabrics are not a product of animal killing. Instead, it is made from raw materials. Ethical brands also pay their worker a fair wage. Sustainable brands sometimes donate a percentage of their profit to charity.
While purchasing any product, always make sure the development is sustainable or eco-friendly. Check the levels for natural textiles like organic cotton and Tencel. And how would you know that?
Sustainable brands use recycled polyester and plastic bottles. They use recycled wool and organic cotton. Ethical clothing avoids using harsh chemicals. They also avoid forced labor or paying less living wage.
Many clothing and beauty products brands are taking environmental initiatives to impact our planet positively. Ethical fashion is not only a trend now. It should be a part of the fashion industry for the environment's sake.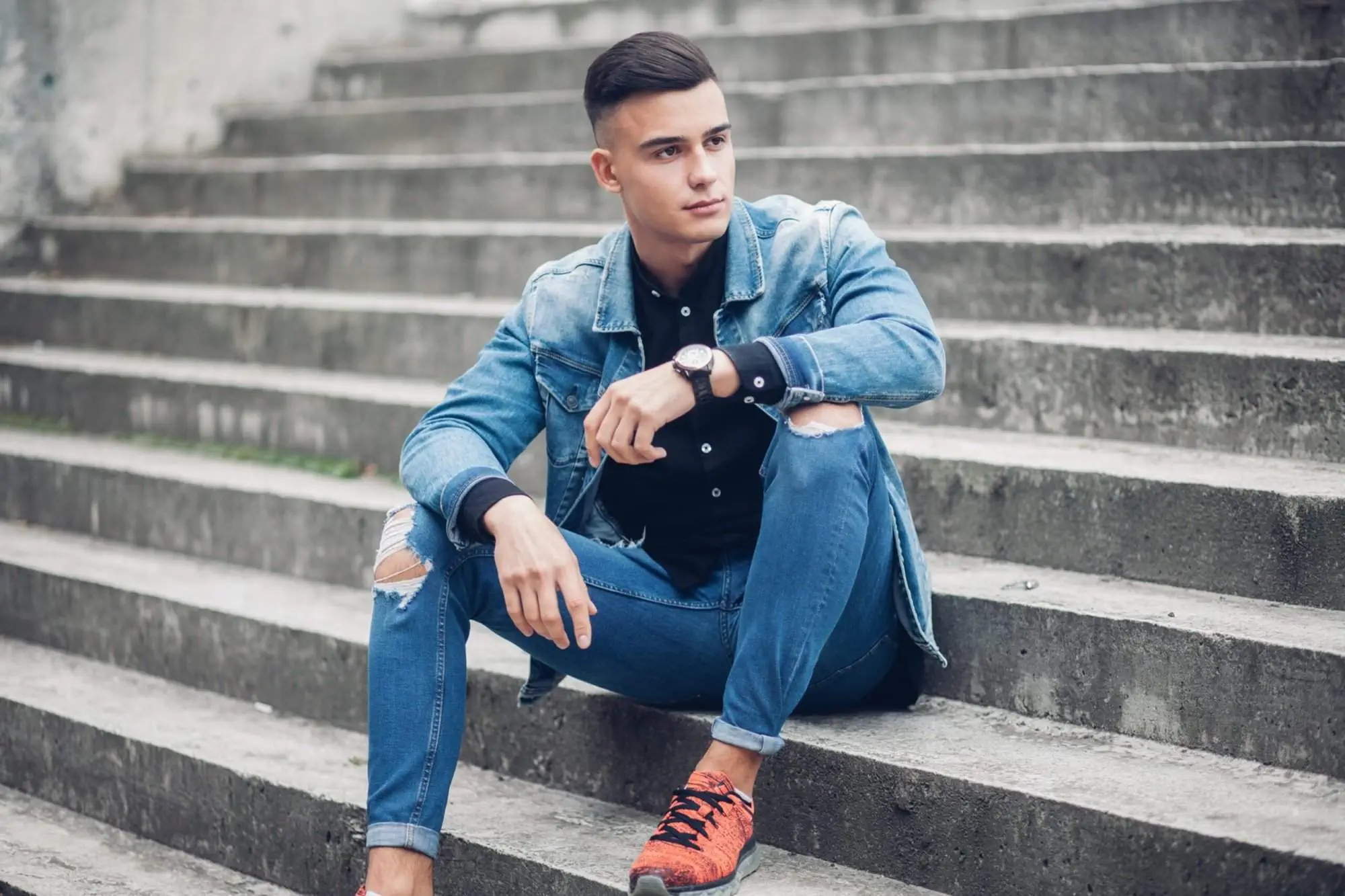 If you are a resident of Canada and wondering which ethical brands you should choose, here are 19 eco-friendly clothing Canada provides. Choose your fashion brands wisely-
1. FRANC
FRANC is Canada's most famous sustainable clothing brand for men and women. They produce eco-friendly, long-lasting clothes.
Their clothes are designed to be based on almost all outfits. They mainly make basics which can be a good collection for your wardrobe. Their size chart includes all sizes- from XS to 3XL.
All the size shows the exact measurement, and you won't have to guess. So size would not be a problem. You should visit FRANC if you are looking for sustainable basic outfits.
FRANC uses no animal products for its clothing items.
2. LONDRĖ
This Canadian swimsuit brand is making pieces from recycled materials like plastic bottles. They aim to bring positive change to the global environment. So far, LONDRĖ has recycled over 250,000 plastic bottles recovered from several beaches and streets.
They aim to recycle 4500 lbs of garbage off of BC's coast as well as plant 450 baby corals. LONDRĖ provides a long-lasting swimming suit that can be recycled after use.
Their swimsuit is also reusable and free from harmful chemicals. The brand also donates to organizations like the Yellow Hammer Fund and Amazon Watch.
3. Thief & Bandit
Thief & Bandit is a handmade and ethical Canadian fashion brand. The brand's fabrics are printed by hand, and garments are sewn by hand. Their products are eco-friendly.
Thief & Bandit products are made of organic materials such as raw silks, cotton, georgette, and French Terry. This eco-friendly clothing Canada brand has a collection of gorgeous outfits. They have a pretty swimsuit' collection. You can also find some really cute jewelry on their website.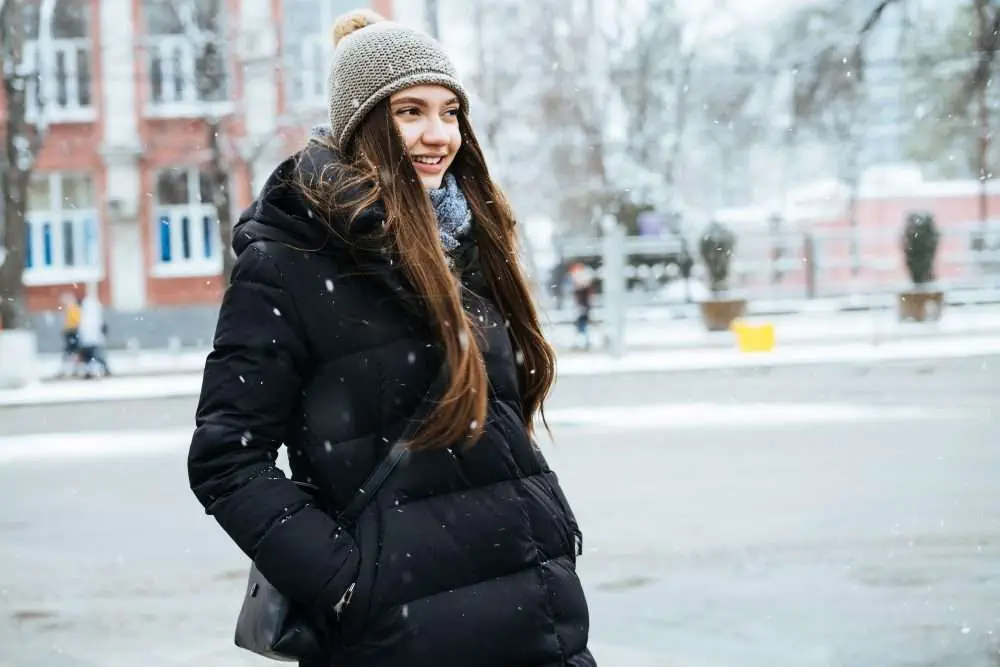 4. The Good Tee
Ethical fashion brand The Good Tee believes in sustainable fabrics made of organic cotton. This certified organic Canadian brand helps farming communities.
Their supply chain map is available on their website, which shows their ethical manufacturing practices. The Good Tee is partnered with Assisi Garments, an Indian clothing company that helps in various projects in South India.
In The Good Tee, you can find the basics of XS to 2XL sizes with excellent quality for the whole family. This is a unisex clothing brand so that you can find outfits for both men and women. Children's clothing is also available in The Good Tee.
5. TAMGA Designs
TAMGA Designs, an eco-friendly clothing Canada brand, provides gorgeous, vibrant, and premium eco-friendly outfits. Their outfits are a free-flowing statement of art and creativity.
Their manufacturing process is organic and eco-friendly. You should visit their site for some fantastic summer outfits. It can turn into one of your favorite brands too.
TAMGA Designs' clothing is made of 100% micro Tencel, eco-friendly fabrics. The brand aims to protect Indonesia's endangered rainforest.
6. OKAYOK
This Canada-based fashion brand has a fantastic collection of t-shirts. But their most exciting product is its series of confetti prints.
These prints are made from the waste of other pieces. If you need an eco-friendly family outfit, OkayOk is a must-visit site. Children's clothes are available in this ethical clothing brand.
7. tentree
This sustainable fashion brand is engaged in several projects to help the global environment. Tentree plants ten trees for every single purchase to make the environment greener. The brand has already produced over 65 million trees.
Tentree products are made under fair working conditions. Tentree's supply chain is ethical. Their items of clothing are made of sustainable materials and recycled items.
Their adorable comfy outfits might be one of your wardrobe essentials. So what are you waiting for? Grab some good eco-friendly t-shirts made in Canada.
7.1 Is tentree actually ethical?
They don't use animal products, only eco-friendly materials like organic cotton and hemp, and recycle all of their waste. Tentree has also promised to replace all single-use packaging with more environmentally friendly alternatives, to do so by 2023.
7.2 Does tentree actually plant 10 trees?
Every tentree purchase serves a purpose because ten trees are planted worldwide for every item sold by the business and its partners. Tentree is quickly evolving into the most environmentally conscious sustainable clothing company on the planet by planting more than 50 million trees.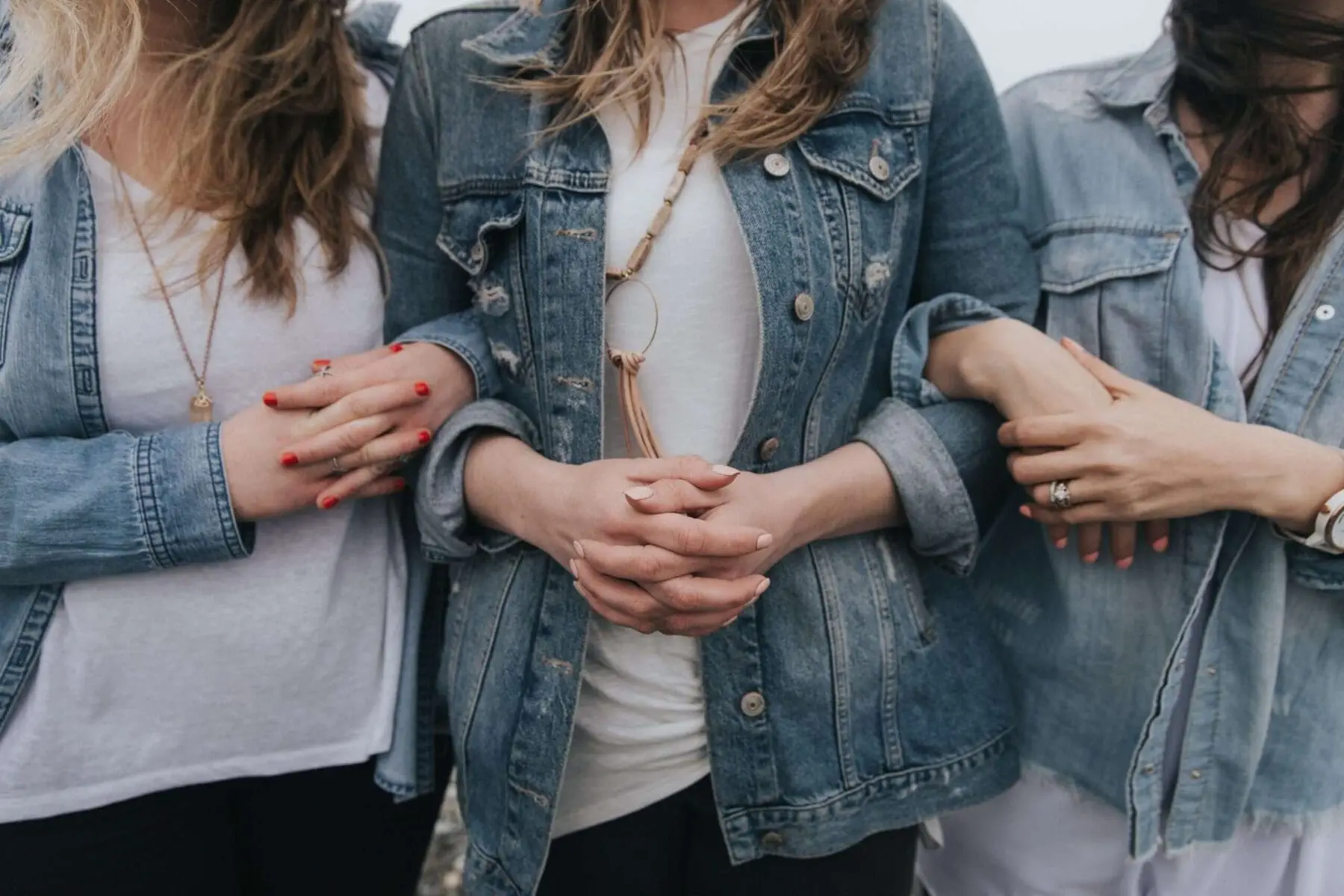 8. NORDEN
This eco-friendly women's and men's clothing brand has taken an environmental initiative to make its products from recycled plastic. Various trendy, as well as stylish outwears, are available in this Canadian brand.
9. Uniform Handmade
This women's eco-friendly clothing Canada brand believes in handmade art pieces. They make quality garments for modern women with ethical materials such as raw silk, organic cotton, and minimalist linen clothing. Check out their website and have a look at their fabulous outfits.
10. Free Label
This sustainable Canadian brand aims to help the global community by producing eco-friendly clothing in Canada. You will find plant-based fabrics in their store.
Their clothing is made of natural fibers such as organic cotton and bamboo. They make sustainable basics locally in Toronto and Vancouver. Check out their website and grab some basics for your wardrobe to make it greener.
11. Thesus
This sustainable Canadian footwear and accessories brand has a collection of fantastic footwear made of sustainable materials. They are stepping up for a positive environmental change by using 100% natural and recycled materials. For more details, visit the brand's website.
12. Hoi Bo
Based in Toronto, Canada, Hoi Bo's motto is "To wear, to use, for days, for years." The ethical fashion brand makes its products using natural fibers.
Cool-looking clothing accessories are available in Hoi Bo, which can be worn throughout the year. Now collect some eco-friendly outfits for your wardrobe too.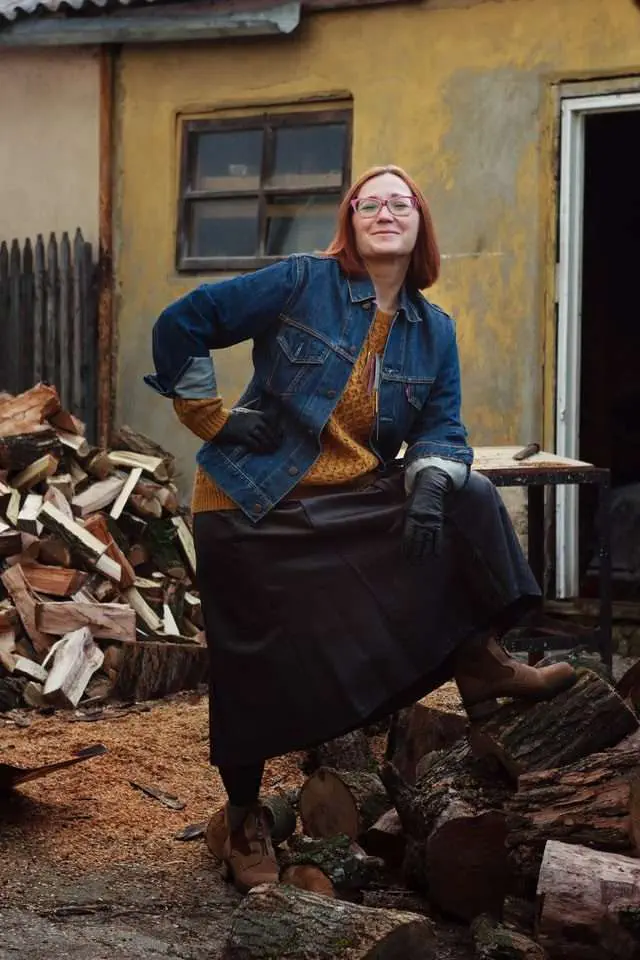 13. Encircled
This ethical fashion brand has a collection of dresses, multiway tops, sweatpants, and more. These all are made in Toronto, Canada, with environmentally friendly fibers. Shop from the site for ethical and comfortable clothing.
14. Nettle's Tale
Nettle's Tale is a famous Canadian swimwear and clothing brand. They have a fantastic collection of swimming suits and fashionable clothing for women of any age or size. Products are environmentally friendly and made ethically.
All of them are at very affordable prices. The brand also promotes body positivity. Inclusive sizing is available in the ethical clothing brand- starting from XS to 4XL. You should certainly check out their quality clothing on the official website.
15. Birds of North America
This eco-friendly clothing Canada-based brand has been producing sustainable, ethnic designing clothing since 2007. It is often called a slow fashion brand, but It's always those made from eco-friendly materials. Birds of North America use bold prints in their clothes. You can wear outfits of the brand any day, on any occasion.
16. Mendoza
Mendoza, a sustainable women's clothing brand, produces eco-friendly clothing. Collect some vintage outfits from their website to add to your wardrobe.
17.  KOTN
One of the best sustainable Canadian brands provides sustainable clothing made of Egyptian cotton. This brand has taken the initiative to help half a million Egyptian children to access quality education.
So far, they have funded 10 schools and have built 7 schools. On every purchase, they help with school infrastructure and materials. They provide clothing in almost every size. Purchase some stylish and eco-friendly outfits from here and help a girl to go to school.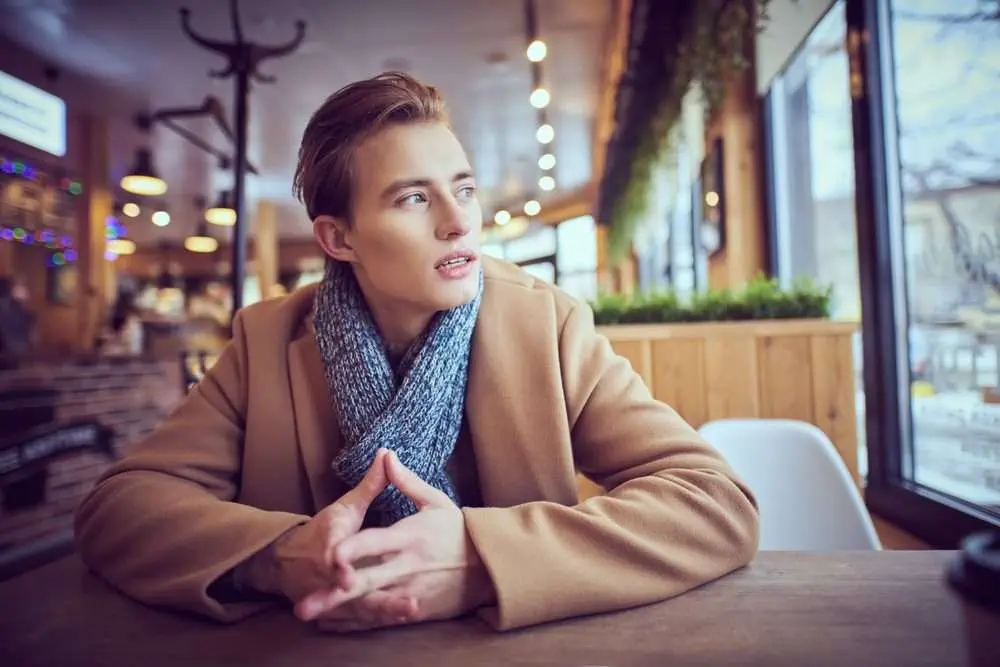 18. Power of My People
The Canadian sustainable clothing brands brand provides fantastic button-down shirts made of natural and environment-friendly fiber, like linen. The interesting fact about the brand is each shirt of this brand has a unique name, such as The Director, The Friend.
You should probably add some of their cool shirts to your shopping list.
19. Q for Quinn
This kids' clothing brand in Canada provides super adorable socks, tights, and underwear for newborns to 8 years of children. A significant part of their brand is those cute printed matching socks bundles for adults and children. They make their products using organic materials.
Closing Thoughts
These brands are perfect if you are looking for Canadian sustainable brand, fair trade clothing made from recycled plastic bottles
Now it is high time we step up to make a positive change in our planet and create a sustainable fashion industry—a step towards a sustainable future.