Canada has one of the highest immigration rates among all countries. The country isn't only known for being home to the best natural beauty and having the best, most hospitable people in the world. While settling in the country, one frequently asked the question is, what are the best careers in Canada?
Labour work jobs were the most in-demand this year. Jobs such as truck drivers, general labourers, and welders took the top spot among the most hired. Some jobs, receptionists, administration workers, and workers in the medical field, are always sought after.
Here are the 25 best careers in Canada to look out for in the upcoming years.
Best Careers in Canada
1. Veterinarian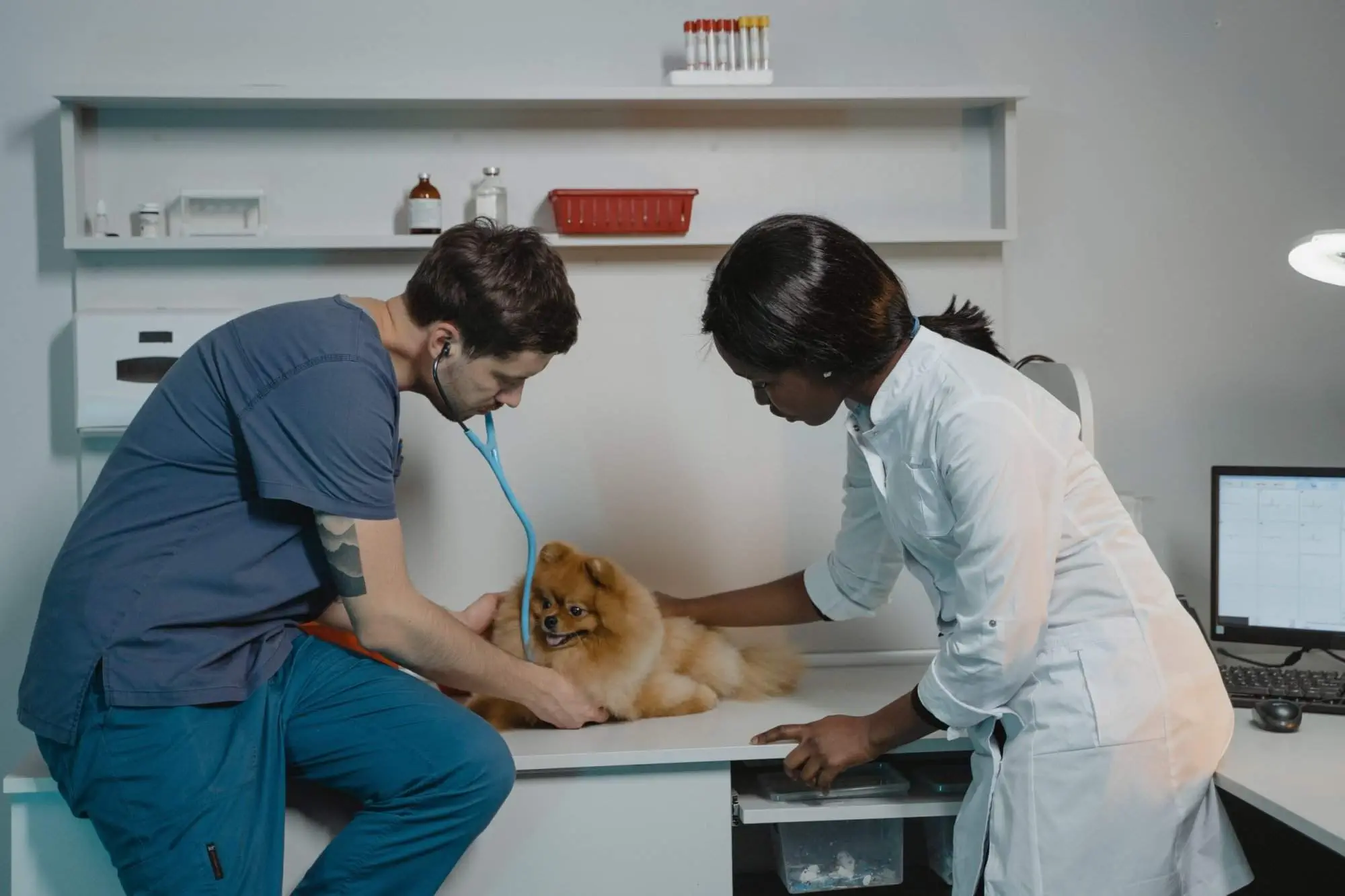 Pet owners would agree that caring for a pet is nothing short of caring for a human baby. Both pets and babies require the same amount of care and attention. But more doctors are available for treating humans than pets, domestic animals, and animals.
In Canada, the supply of veterinarians is shorter than usual. This is why there is such a high demand for vets in the country.
Veterinarians training for a job in Canada should have a vet school degree from an approved college or university. Veterinary is a province-based occupation. Hence, vets must get their licenses from the regulatory bodies based on the provinces they'll be practicing in.
2. University Lecturer or Professor
We can all agree with the saying that "knowledge is power." This knowledge is even more powerful when delivered in the right way by the right people. A good teacher is the foundation of a great society. Becoming a university professor or lecturer takes a lot of hard work and dedication.
A job well done in this field means inspiring students in all aspects of life and guiding them throughout their paths. Highlighting the best careers in Canada, one can't ignore a University lecturer or professor.
A lecturer or a professor in Canada should have a Master's degree or a Doctoral degree in any field. Many universities in Canada provide professors and lecturers with special benefits. This includes free tuition for themselves and their family members.
3. Web Developer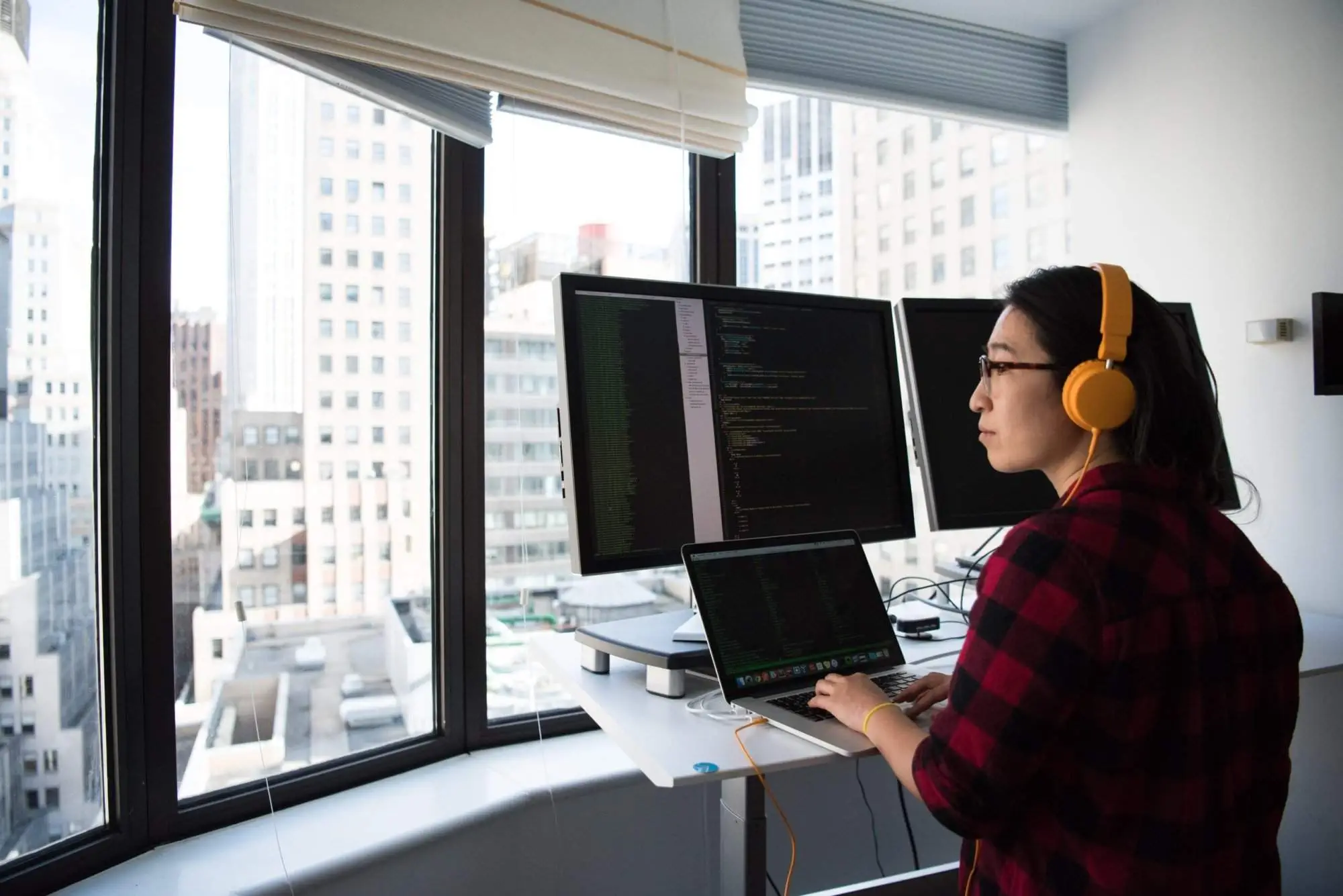 One of the best careers in Canada that you can opt for is a Web Developer. A web developer is involved in programming websites and developing applications on the computer. One of the major perks of being a web developer is massive work options.
Every company, from small to big and both governmental and private corporations, need web developers.
It is also very easy for a web developer to get a work permit in Canada through the Global Talent Stream. The Global Talent Stream scouts for talents worldwide and provides visas within two weeks to those eligible.
4. Pharmacist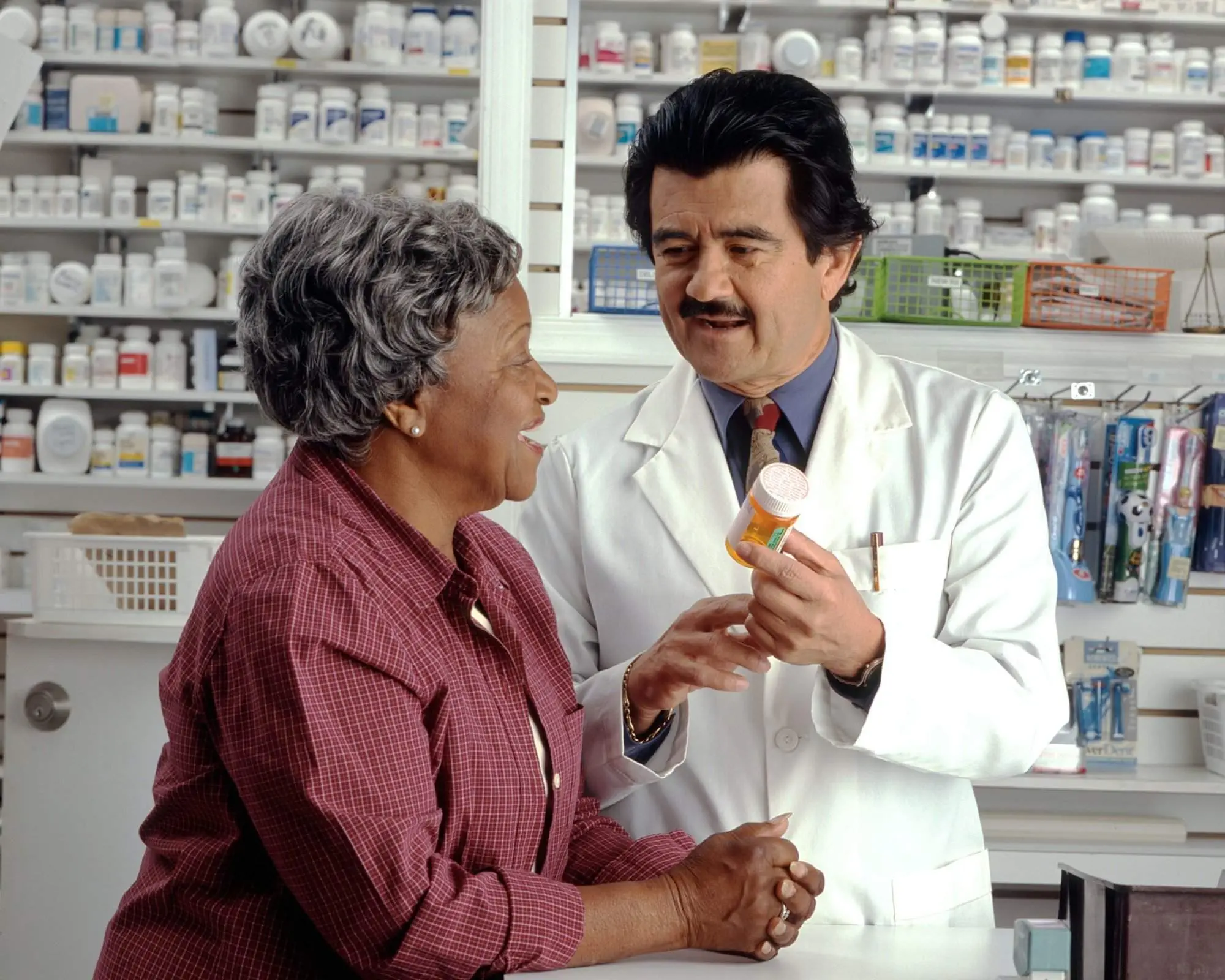 Pharmacists must work to promote an individual's well-being and health. Pharmacists can open their pharmacies or collaborate with hospitals or drug stores.
Pharmacists are also province-based as veterinarians. They are required to pass the official pharmacy exam held by the Pharmacy Examining Board of Canada, the PEBC. Passing the exam ensures a degree in pharmacy and opens up job opportunities. Pharmacists must be registered and certified in the province they'll be working in.
A pharmacist in Canada gets paid $45 per hour on average, making the average annual salary $129,600. It is one of the highest-paying jobs there.
5. Optician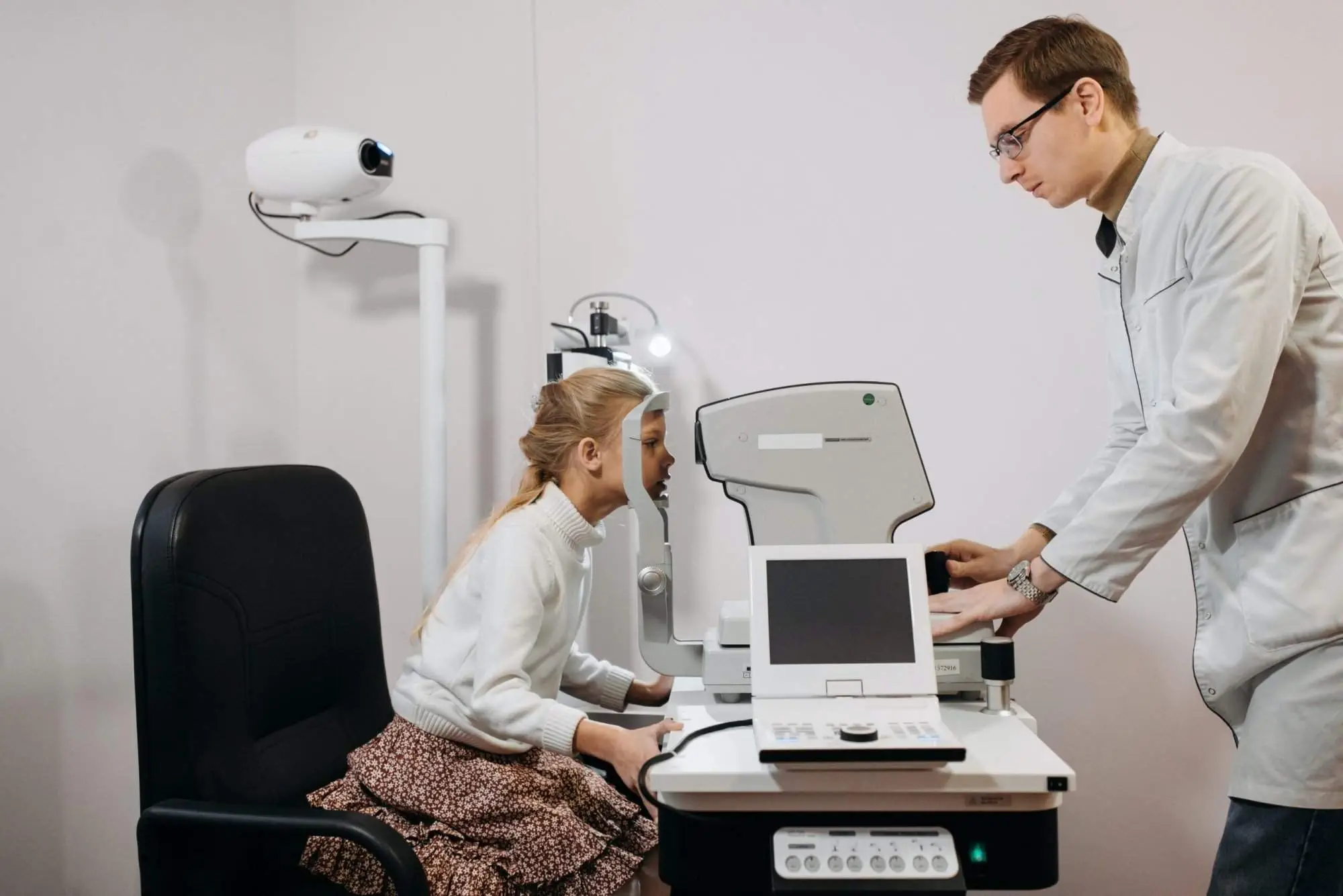 The 21st century can be defined by electronic screens taking over the era. With people glued to mobile, computers, television, and all other screens, the demand for eyeglasses is always increasing. With the increase in demand for optical glasses, there is an increase in demand for opticians to provide these glasses.
All opticians in Canada need to give the National Optical Science Examinations. They need to pass the exam to earn their license. After this, they must register in the province or territory they'll be working in Canada.
6. Project Manager
Project managers can be hired in engineering, health care, retail, e-commerce, and finance. Project management involves overlooking the completion of a project on time and within the assigned budget. Project managers are the project head and are preferred to be flexible but not lenient.
A project manager should have a certificate of Project Management Professional. Then they have a higher chance of getting hired by a company in Canada. They are also more likely to be hired if they can juggle various skills, including managing people.
7. Merchandiser
The responsibilities of a merchandiser include deciding what products to display on the shelves of a store. They decide which product should be placed depending on customers' likes. They also determine which products to sell during which season. For example, hot chocolate and blankets for winter, inflatable pools, and flower pattern dresses for summer.
Merchandisers work in retail stores such as Canadian Tire, Real Canadian Superstore, Walmart, and more. There is no official certification or academic achievement required to be a merchandiser. To be hired for this job, important skills include people skills, market knowledge, management skills, crisis handling, etc.
8. Aerospace Engineer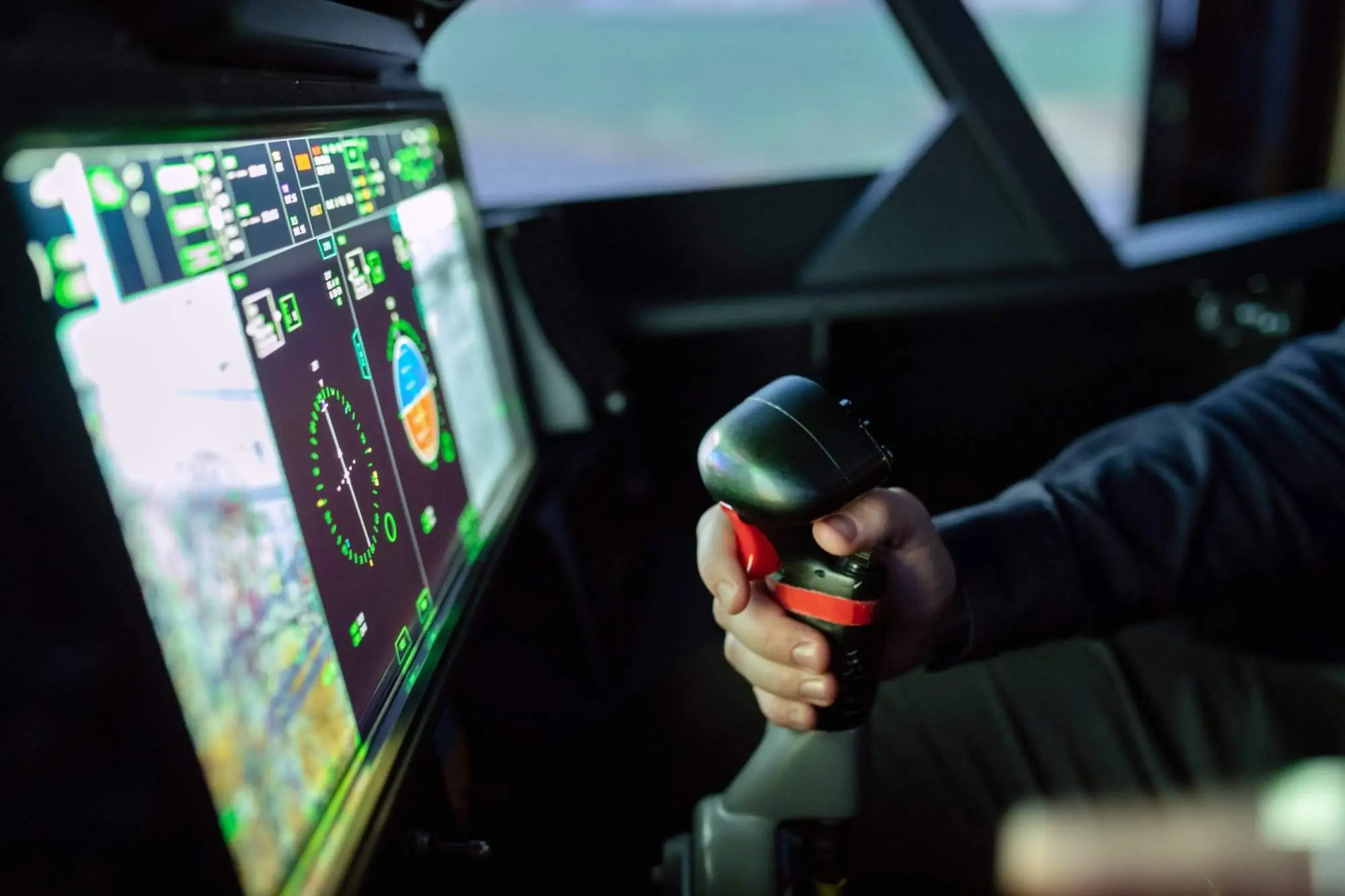 Aerospace engineering involves developing, designing, testing, overseeing, and researching how to manufacture and maintain aerospace systems and vehicles. These include commercial aircraft, military aircraft, Unmanned Aerial Vehicles (UAVs), spacecraft, and other aerial instruments.
Many institutions are available that provide degrees in aerospace engineering. Aeronautical engineer, aerospace structural engineer, systems engineer form, and aerodynamics engineer are other titles offered by the same institutions.
Boeing and Airbus, the biggest aeronautical companies globally, have opened many doors for an aerospace engineer to set as a career path. More spots are being opened for new aerospace engineers as older engineers apply for retirement in Canada.
9. Human Resources Manager
Human resources are probably the most important resource in the world. Without human resources, all other resources would be useless since humans are needed to tap into the other resources and make them beneficial.
Human resources managers are responsible for recruiting talents for the right jobs. They are supervised and managed by the HR managers. HR managers care for an organization's employees' physical fitness and emotional well-being. They address disputes, if any, among the people working in the organization. An HR manager is often tasked with creating team-building exercises and activities to keep the employees happy and satisfied in the organization.
10. Sales Associate
Sales associates can't be underestimated while elaborating on the best careers in Canada. Sales associates guide the customers in a store to buy the right products they are looking for. Sales associates may sell to the customer directly or conduct business-to-business sales.
Sales associates need to be completely knowledgeable about the products they are selling. Clients are more likely to buy from professionals who know what they are talking about. After a few years of experience, sales associates can be promoted to sales managers.
There are many stores in Canada, with new ones always opening up. Hence, being a sales associate will always be one of the in-demand jobs in the country.
11. Financial Officer/Advisor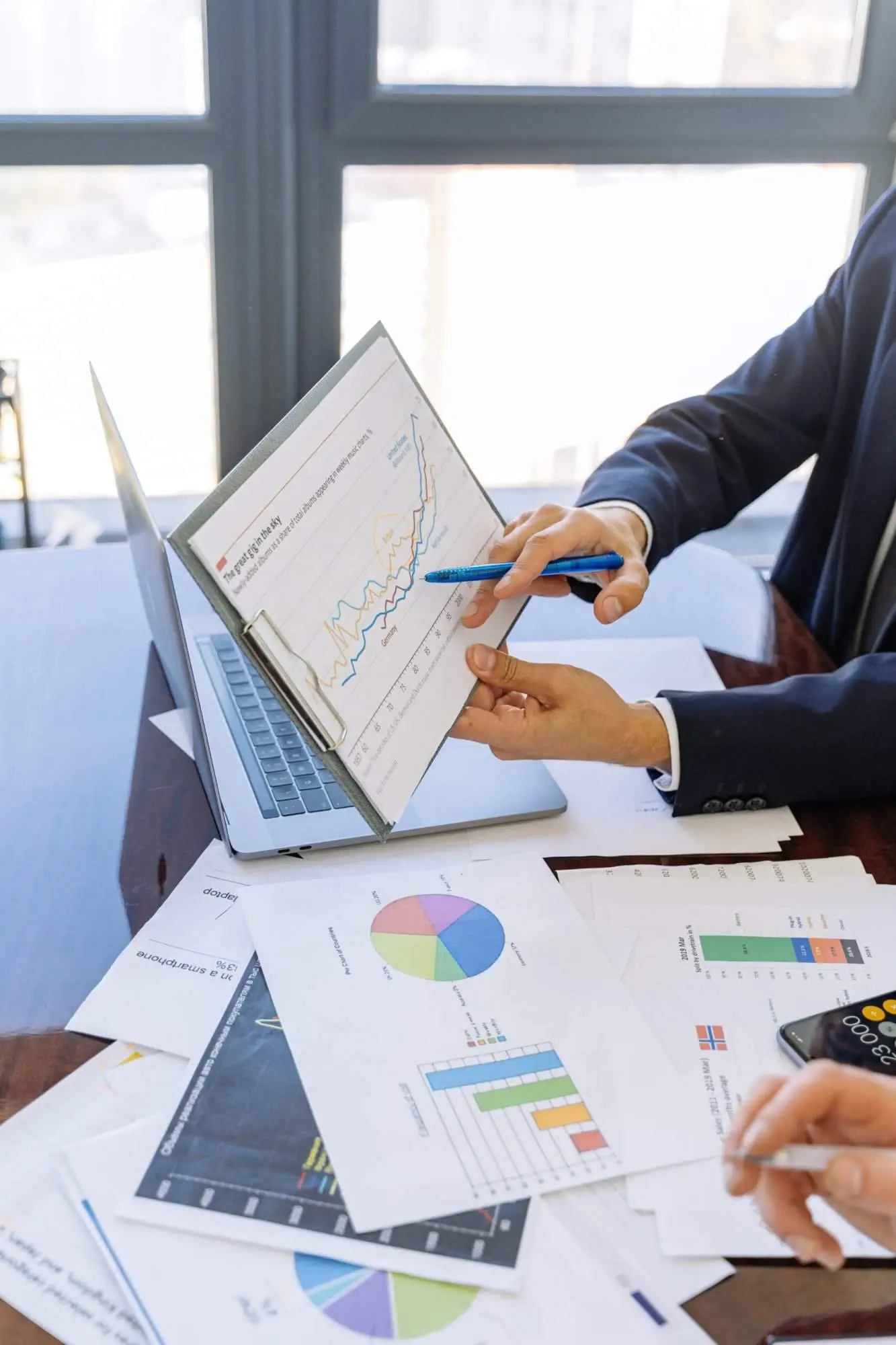 Finances are a very important aspect of life. Most people are not as financially literate as they should be. That is why we have financial officers and advisors to guide us on the right path when handling money and other assets. If you are looking to choose among the best careers in Canada, Financial Advisor could be the one.
Financial officers are responsible for managing an organization's finances. This includes financial auditors and account managers. Financial officers manage an organization's finances by keeping tabs on taxation, auditing, and other related financial tasks. Financial officers must possess a Chartered Professional Accountant degree.
A financial advisor does the same work as a financial officer but on an individual level. They are hired by a single person or family to be advised on their finances. Financial advisors also work in banks and help promote the bank's services and products.
12. Software Engineer
The demand for software engineers never falters. Software engineering is among the most popular careers in Canada and pays an attractive salary. A software engineer doesn't only work in IT companies.
In this era, every business or corporation is linked with software programs. From new businesses to established businesses, software developers are needed in all sectors, be it medical, financial, or any other.
Coding is a must-have skill for a software developer. A software developer also needs to know app design. There has been a rise in coders and the use of their abilities in various institutions and businesses. Software developers mainly contribute to Canadian immigration.
13. Electrical Engineer
While there is a surplus supply of software engineers, electrical engineers are difficult to find. This is why electrical engineering is an in-demand job in Canada.
An electrical engineer's job is to analyze electrical components. An electrical engineer also designs, constructs, tests, and supervises electrical components. An electrical engineer has extensive knowledge of electrical appliances and their safe handling.
Electrical engineers are needed to fix electrical issues arising in individual homes and while designing new buildings and structures. They ensure the proper placement of electrical outlets and all related electrical components.
14. Marketing Head
The marketing head of any organization plays a key role in every company. They organize and plan different ways to market the organization's goods and services.
To strategically evaluate techniques, the marketing head plays the role of researching the target audience. To sell to an audience, it is crucial to know the audience. The marketing head evaluates the audience and marketing trends to sell better a company's products or an organization's services.
The marketing head plays the role of making the final creative marketing decisions, including advertising. They manage all the creative skills required in advertising a product, whether on television or in print media.
15. Human Resources and Recruitment Officers
Recruitment officers are responsible for filling in the gaps between changing employees in a company or organization. Recruitment officers are most in demand in technical fields. This includes engineering, medicine, and finance. Recruitment officers are talented in finding the right fit for a role at a given institution.
Recruitment officers in Canada are sure to hold a Bachelor's degree in human relations and related fields. They should register as a professional recruitment officer officially. They should also register to be a part of the APRC which is the Association of Professional Recruiters of Canada.
16. Welder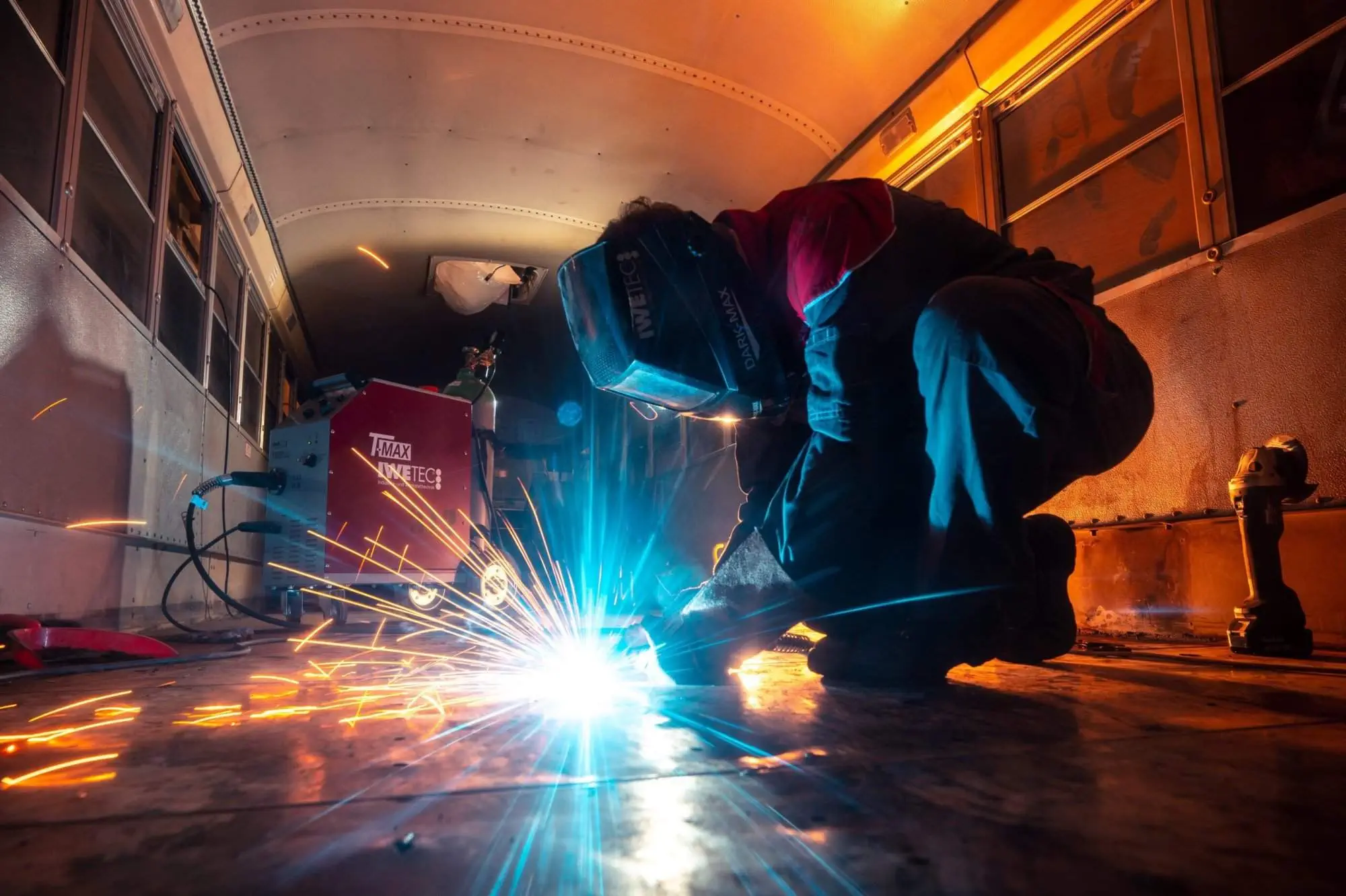 Welders do not need a university or college degree to get work. They are still paid a generous amount. Welding is also among the highest-paying jobs and in-demand jobs in Canada. Welding was among the top 15 jobs sought after this year. There has been a decline in the availability of skilled trade workers.
Welders need to know the art of welding thoroughly. Welders need an apprenticeship or vocational training, sometimes both, before being hired. Underwater welding is a popular choice among welders. Welders are more likely to be hired for underwater welding if they are not aquaphobic and are good swimmers.
17. Driver
There is always a need to move products around and supply them to various trades. The labor market is huge, with many positions to fill, and drivers are one of them. These drivers may be forklift drivers, long-haul drivers, truck drivers, or delivery drivers. Driving a commercial vehicle is a great way to guarantee a job in Canada.
Like all drivers worldwide, commercial drivers in Canada are required to possess specific licenses. Truck drivers need to have a truck driver's license. Similarly, forklift operators need to have a forklift operating certification. If you have all the necessary licenses and certifications, then being a driver in Canada is an easy job to get.
18. Registered Nurse
Health care is an essential part of every country and economy. A nation can thrive only if all citizens are in the best health to contribute towards society; as the saying goes, 'health is wealth.' Next on our list of best careers in Canada is the career of a Nurse.
Canada is a country that values its well-being. This can be proved by nursing always being among the in-demand jobs in Canada. Licensed Practical Nurses often assist registered Nurses in hospitals and institutions. A bachelor's degree is a minimum to be a Registered nurse in Canada. They should also be officially registered with the regulatory authorities in their respective territories or provinces.
19. Accountant
There are many jobs available related to finance in Canada. We talked about financial officers; now, let's talk about accountants.
An accountant's job is more than keeping tabs on the financial state of an individual or organization. They have extensive knowledge of finance. They are responsible for managing revenues and expenses and creating budgets.
Accounting is a general term. It can be further divided into specializations such as taxation, payroll, auditing, etc. All accountants must have a Chartered Professional Accountant certification to get hired in Canada.
20. Business Development Manager
Small businesses open up all the time. It takes a lot of work for a business to grow and generate a lot of profit. There are many people involved in the business sector. Business Development Managers are one of them.
A business development manager is among the best careers in Canada and acts as a medium between customers and clients. They help provide easy methods for clients and customers to understand each other and ensure they are both provided with their demands effectively. Business managers are also useful in providing insight for salespeople while closing deals.
21. General Laborer
General labourers are required everywhere. It is often overlooked how important their work is. They are an essential part of the economy from construction work to working in factories. General labor will always be among the most in-demand careers in Canada.
General labourer work includes handling equipment and moving materials. Their jobs are often physically exhaustive. It involves demolishing, compacting, and excavating. Works related to general labour are construction trade helpers and construction craft workers.
Construction craft workers are responsible for preparing an area before construction and cleaning it up after construction.
22. Receptionist
Receptionists are the first people clients or customers meet while interacting with a company or an organization. They represent the company and its values making an impression on clients and customers seeking its service.
A good receptionist is said to be well-versed in customer service. They should know properly how to make client relationships work out successfully. They should have proper verbal and non-verbal communication skills that translate effectively.
A few basic skills to be a receptionist include having good computer knowledge and multitasking. This way, they can make their work appear more collected and efficient.
23. Administrative Assistants
Administrative assistants assist people working clerical jobs like accountants, financial advisors, and more. Administrative assistants may be required to fill in a variety of jobs related to administration in the finance department. Many clerical jobs in the government sector require to have administrative assistants to cross-check facts and data collected.
But there is a high demand for administrative assistants specializing in bookkeeping and accounting in Canada. These people are more likely to be hired than administrative assistants specializing in other fields.
24. Heavy-Duty Equipment Mechanics
Heavy-duty equipment mechanics manage large and heavy industrial equipment connected to power units while used and moved around for its applications. These mechanics repair, overhaul, and maintain these important types of equipment.
Heavy-duty equipment mechanics often work in the manufacturing, construction, and energy sectors. All these sectors are essential for every economy, including Canada, which is why there is always a high demand for heavy-duty equipment mechanics in the country. Not everyone knows about operating these complicated machines.
25. Industrial Electrician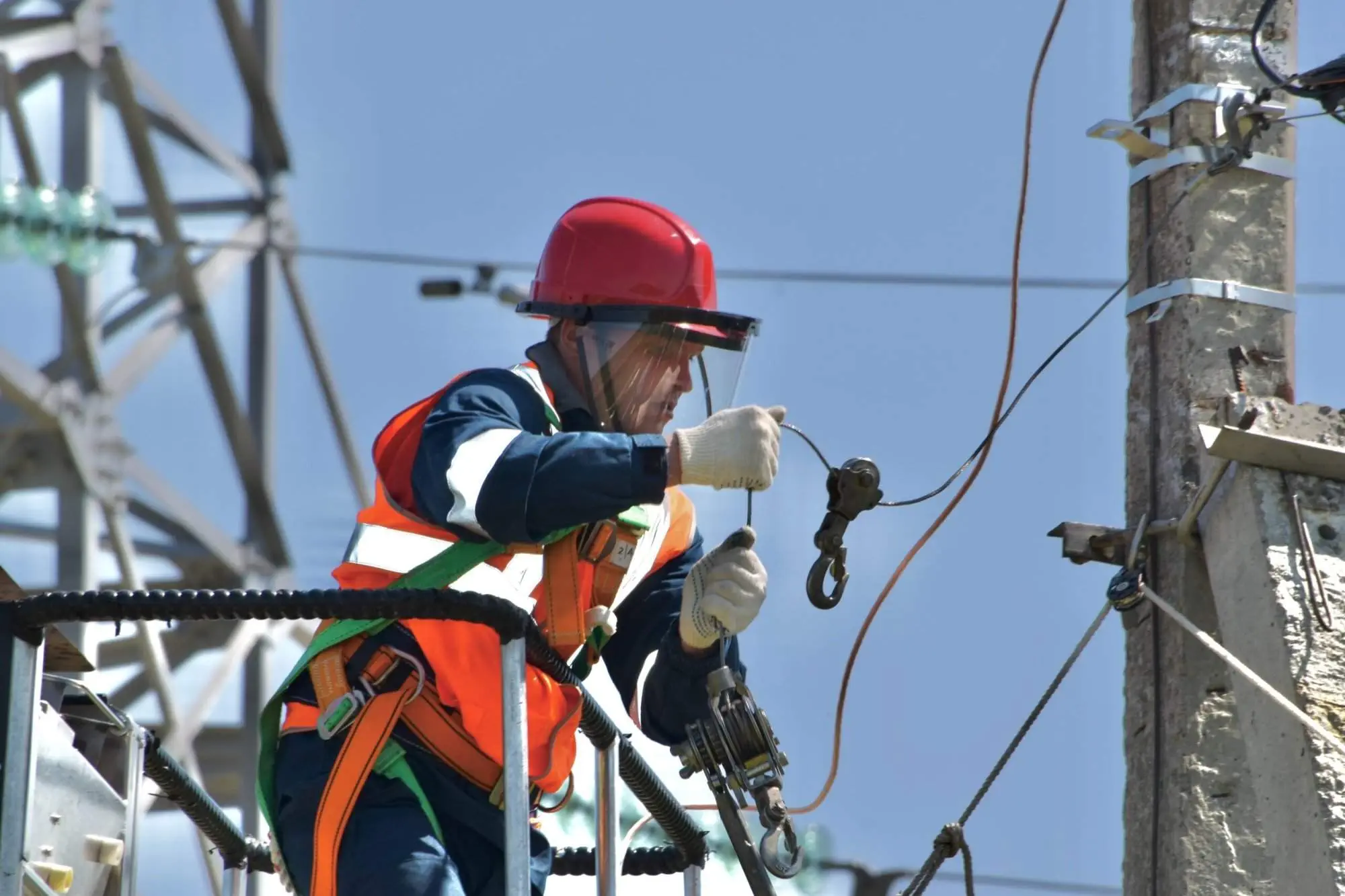 Industrial electricians do not need any degree to do the job. All they need is an apprenticeship and vocational training required in the job description. Industrial electricians are responsible for positioning, conserving, and repairing electrical components such as control panels. They also analyze electrical components in industrial settings to find faults, if any.
The salary of industrial electricians varies by territory and province in Canada. The highest-paid industrial electricians work in Ontario, Manitoba, and British Columbia.
Conclusion
These were the best careers in Canada to look out for in the upcoming years. There are many jobs available in Canada that are high-paying and in-demand in Canada that include the ones mentioned above, as well as more not listed here. It is a great initiative if settling in Canada has crossed your mind. Go for it!