The most fascinating and cozy season of the year is winter. everything from cookies to hot chocolate, Christmas shopping, and gatherings with family. Everyone is anticipating this! Christmas month is approaching; thus, it is eagerly awaited. The night before Christmas and the festivities drives us all insane. Are you anticipating the Polar Winter Festival as well?
Exhibition Place is now hosting a brand-new Christmas event this year! The Polar Winter Festival in Toronto convention has just opened its doors. It is a destination for joyful and bright polar winter, an enchanting winter wonderland, an outdoor carnival, and advertising and measurement services. Continue reading to learn more about Polar Winter Festival.
1. Here Are Some Things To Do at Polar Winter Festival
1.1. Amazing decorations
At this walkthrough polar winter festival, you will find enough to keep you engaged, including glimmering tunnels, bigger-than-life displays, carnival rides, giant teddy bears, festive cocktails, essential and optional cookies, food trucks, and plenty of opportunities to take pictures.
After you have entered the winter festival grounds in the enchanting winter wonderland, a route will lead you around the grounds, and there will be many attractions for you to view along the way.
1.2. Polar Ice Tunnel
It is highly recommended that during the Christmas festival design, you take some time to pose for photographs next to the enormous moving teddy bear, the enchanting "polar ice cave," and within the lit pathways.
1.3. Selfie Station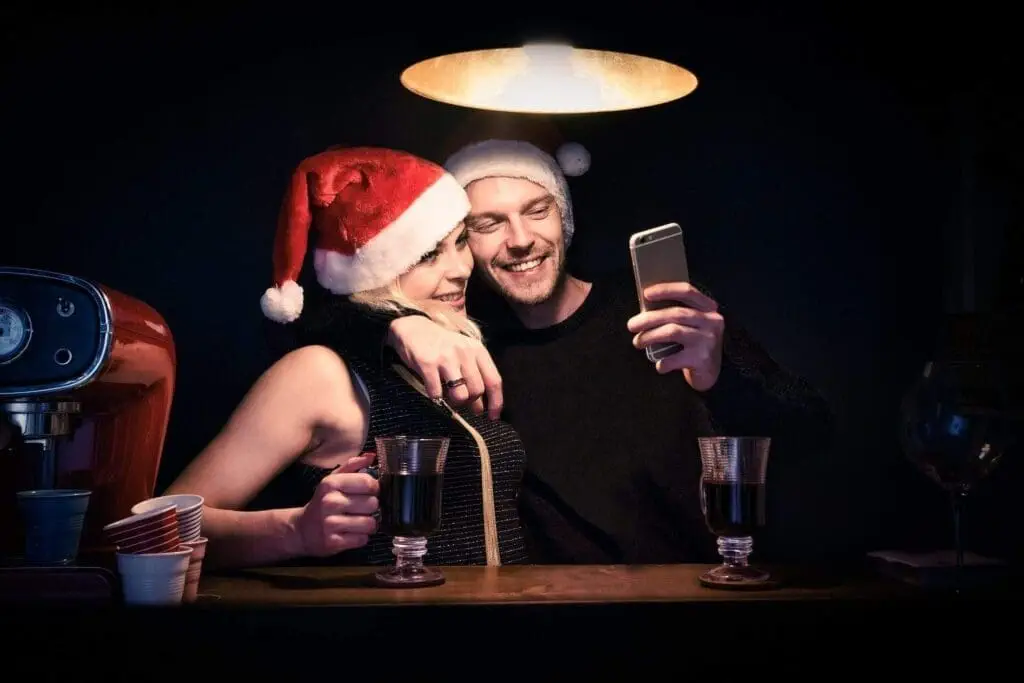 A line of stalls for various vendors will lead you directly to the main performance stage, also known as Santa's selfie station, which is adorned with glowing Christmas trees and many gifts.
Below the stage is where you'll find the food market, exhibition grounds, where you can buy gourmet meals, fire pits with Muskoka chairs around them, and picnic tables with heaters to keep you warm.
1.4. Food Market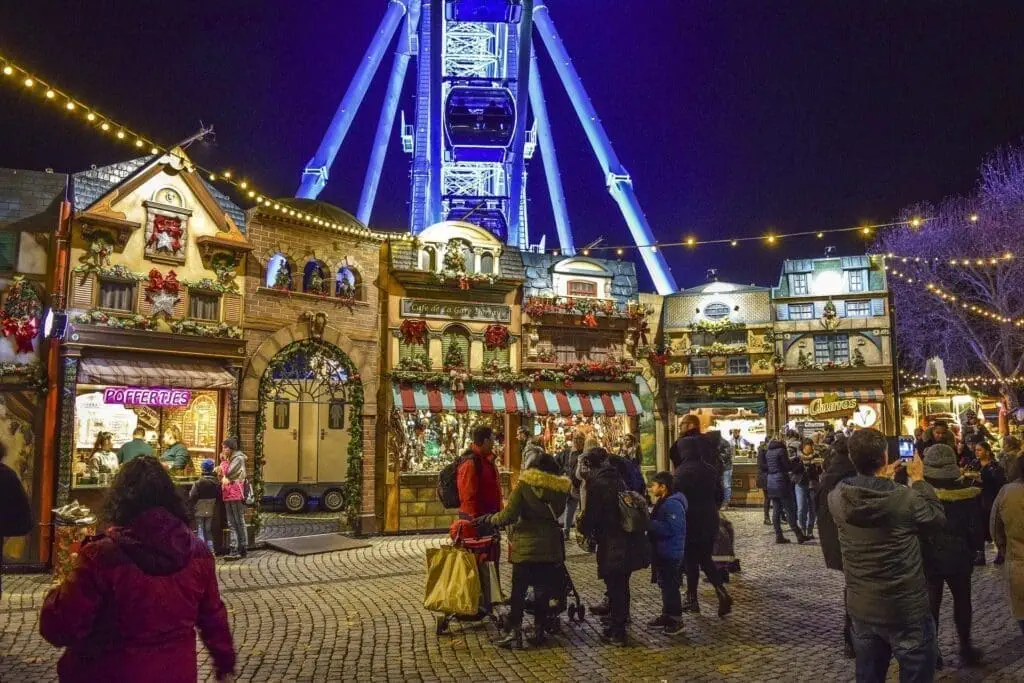 The X Lounge, which sells Christmas-themed drinks and has sitting areas where they may be enjoyed while listening to seasonal music from a stage, is located in the exact location of the food market.
If you're feeling particularly courageous, you can ride the super slide, the Ferris wheel, or the carousel. Cotton candy and Beaver Tails are just two of the many sweet delights available to sate you want for something sugary.
The average length of time that people spend at this festival is around one and a half hours, so if you are still in the spirit of celebrating the Christmas season when you decide to leave, you may go just across the street to the Snow Magical celebration that is held at Ontario Place.
In the distant future, a joyous street market in Toronto will have unlimited rides, beautiful light displays, Santa's toy shops, and delectable food options.
1.5. Polar Ice Age Zone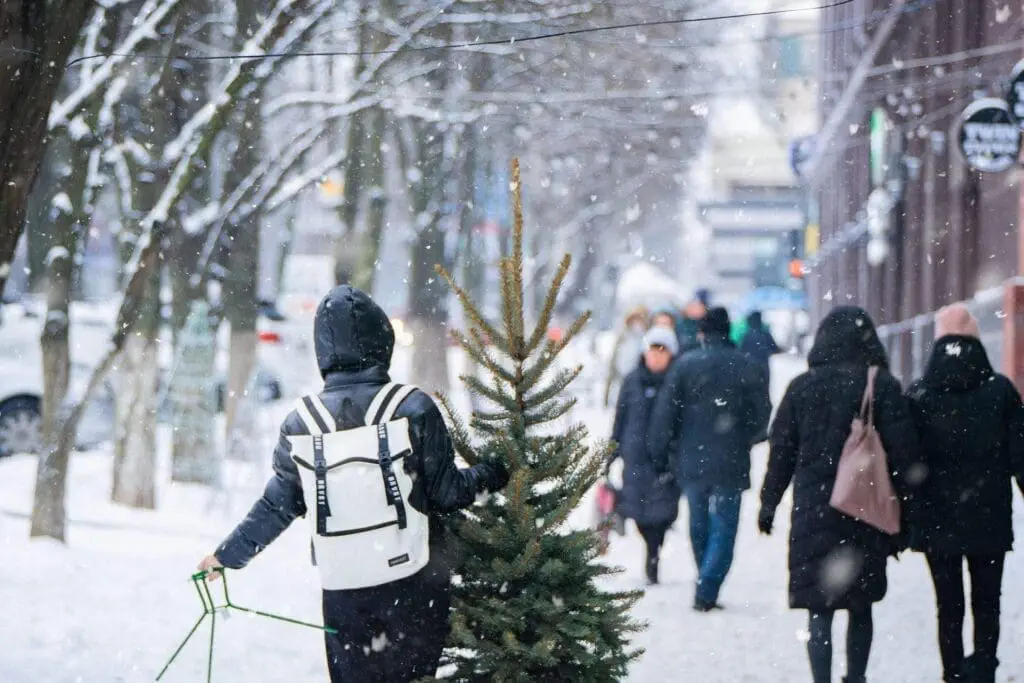 People may look forward to viewing the Polar Ice Age zone, the Holidays zone, the Sparkle zone, and the Carnival Games zone. These are but a few of the available zones.
In the Polar Ice Age area, visitors may stroll through a zone that has a dazzling ice cave that is fifty feet long and lit up with sparkling lights. Keep an eye out for the decorations with an ice theme and the inflatable polar bears!
1.6. Holiday Season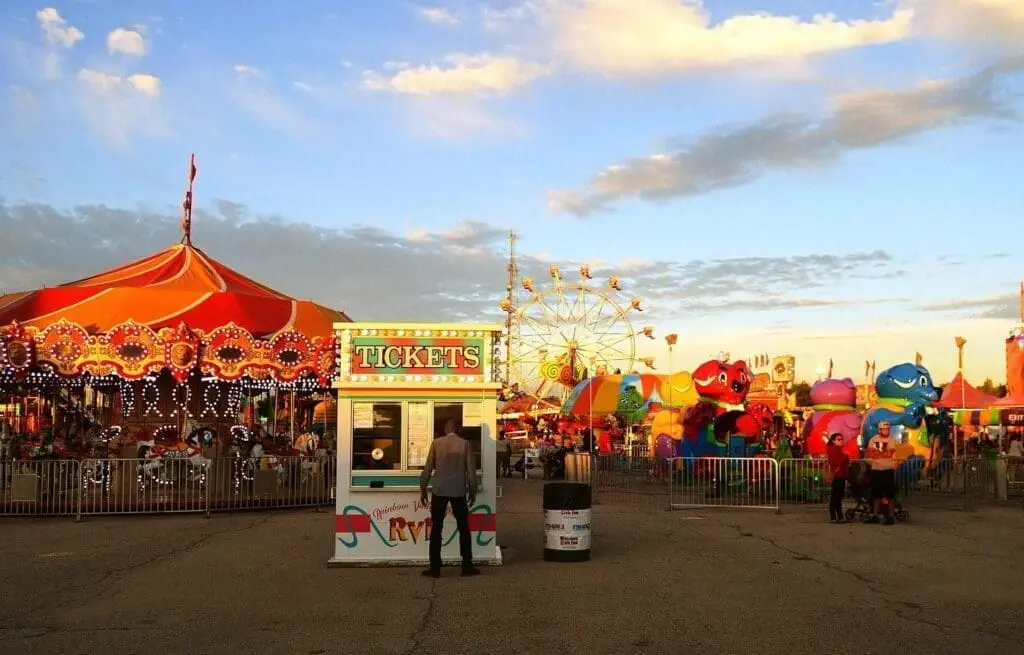 The Holiday zone will take guests on a journey via a tunnel of LED lights that will bring them to Santa Claus and a Christmas tree that is 25 feet tall and decorated with LED lights. Carousel rides are another average holiday market, along with the Christmas festival's fun way for guests to get into the spirit of the holidays.
1.7. Sparkle Zone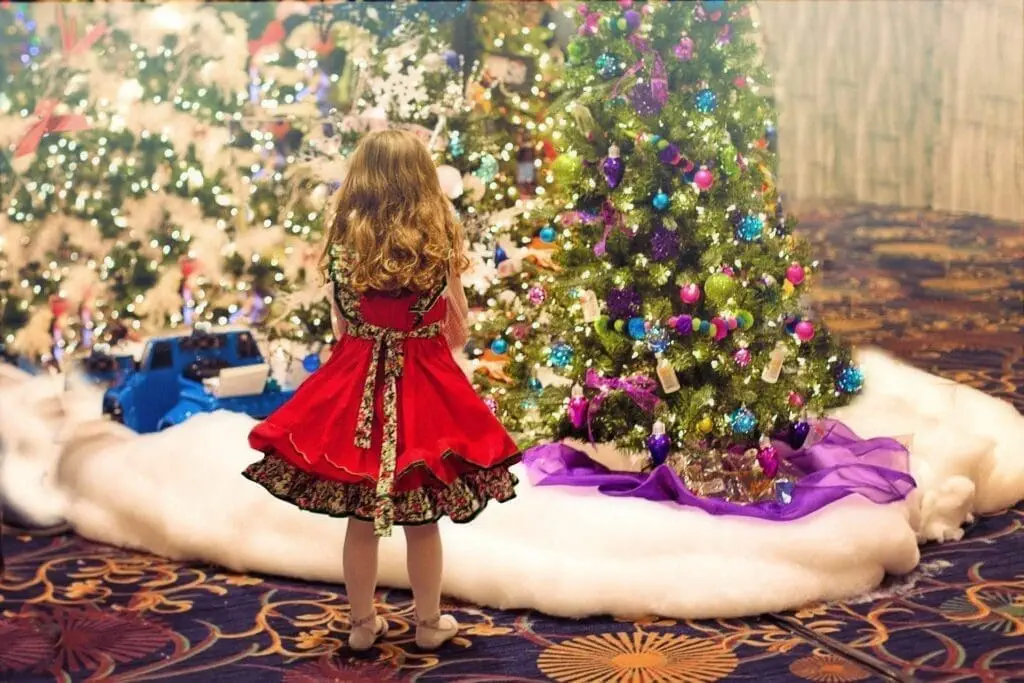 The Sparkle zone lives up to its name, with lights and sparkles everywhere. With hundreds of Christmas trees and Rol carnival, the Carnival Games zone will offer some of the midway games you like playing the most when visiting the CNE with real live Santa Claus. Have laughs and bring some prizes.
Visitors may have worked appetites after ringing each visiting actual zone visiting has to offer. If this is the case, you ought to visit Hotel Lounge.
The Christmas market has one-of-a-kind gifts for every person on your list. The holiday season is a time for giving back, and Polar invites visitors to participate in their annual gift drive by bringing unopened items for children to give. If all of that isn't enough for you, there's even a psychic present who can tell you what the new year has in store for you!
2. Conclusion
You can enter a winter wonderland at this brand-new Christmas attraction soon opening in Toronto. A new winter festival is coming to the city thanks to the Polar winter festival, which debuted as a drive-thru experience for the first time the year before.
At this festival, you will be immersed in a world of glittering splendor and holiday spirit. You may go on an adventure through a glistening Polar Ice Tunnel in a polar winter festival packed with thousands of crystals, and you can visit Santa's living area to take a tonne of pictures in a festive setting.
This winter event is a walkthrough extravaganza with dazzling tunnels, enormous displays, carnival rides, food trucks, and plenty of picture opportunities. A trail awaits you after you enter, and it will lead you around the festival grounds, where you may stop and enjoy the many sights and sounds.
There will be attractions like a Christmas train, a traditional carousel, and even a ship trip in addition to the holiday market that will be there. You can check out this article by clicking on this link for more polar winter festival decorations in Toronto, Canada. You can add more information to your knowledge by reading the article.