Looking for the best flower delivery Calgary services? This article brings you the 7 best flower shops to choose from. 
Did you know flowers are the most appreciated form of gift? They are one of the nicest ways to shower support and love. Whatever occasion it is, a flower bouquet never goes out of style.
People love receiving flowers from their loved ones on special occasions. Birthdays, anniversaries, or even holidays are good reasons to send some flowers. Floral gifts show special affection.
So if you have any special day coming up soon, and you are tight on your budget, don't worry! We have made a list of the top flower delivery Calgary services. Check out these amazing flower shops now. Get those fresh and beautiful floral gifts!
All these flower delivery Calgary services have different rates and products. We will discuss that as we move ahead with our list. But first, let us check the average costings of flower shops in Calgary.
7 Best Flower Delivery Calgary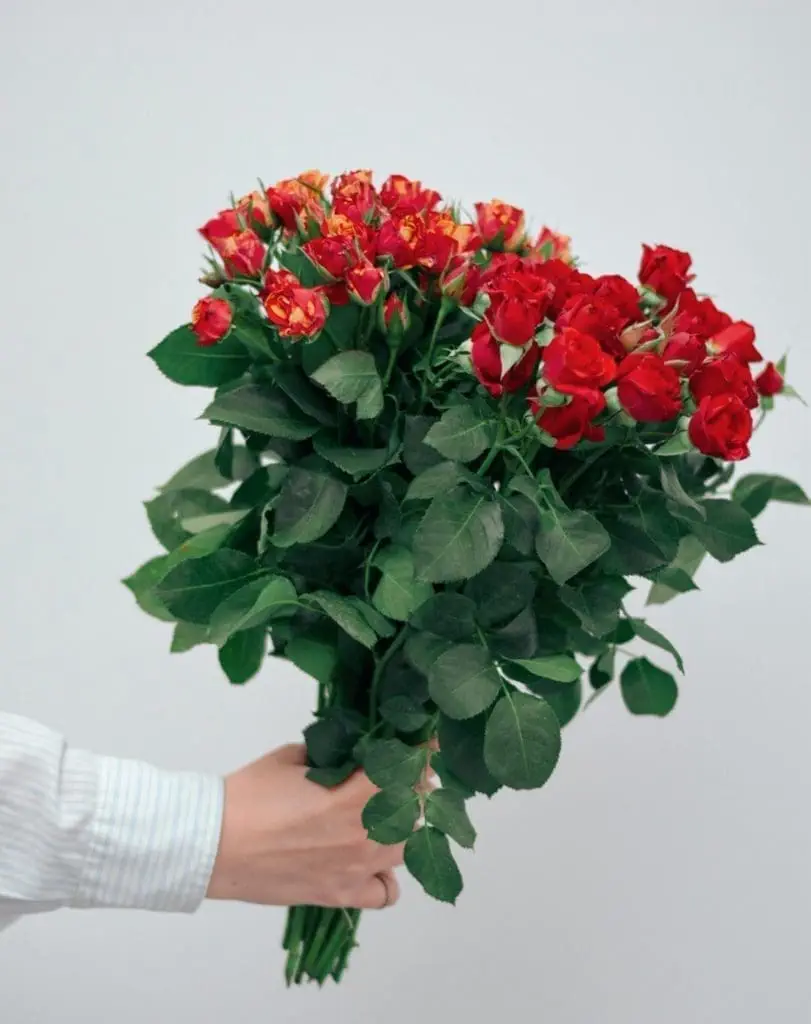 1. KENSINGTON FLORIST
Address: 3-1145 Kensington Crescent NW 
Contact: +1 403-270-4026
Website: kensingtonflorist.com
Kensington Florist lies downtown in the district of Kensington. It is a local Calgary florist with a variety of fresh flower products. They are also one of the finest florists in Calgary, Alberta.
When it comes to fresh and best flowers in Calgary, this local florist in
downtown Calgary tops
the list. The shop is popular for its creative floral designs. They suit every occasion, from birthday flowers, anniversaries, love & romance to sympathy. Their products are quite cheap.
They also stock plants and terrariums. And the best thing about them is they are always up for any kind of adjustments the customer needs. Their delivery services are top-notch. They guarantee fast and reliable delivery. Their selection of elegant vase arrangements is also their specialty.
Customer Reviews:
"I've ordered flowers through Kensington many times. I have always been happy with their work. So it was only fitting to use them for my Uncles Funeral Service. I wanted flowers that represented his various hobbies and interests throughout life." – Chelsi B.

"Great florist. Arrangements are well done, and creative. Staff is very helpful and friendly." – Nancy M.
2. Deer Valley Florist
Address: 230-1221 Canyon Meadows Drive SE 
Contact: +1 403-278-0214
Website: deervalleyflorist.com
Deer Valley Florist offers one of the best flower delivery services. They have been in business for decades now and are very proud of the quality of their products. They offer same-day flower delivery in Calgary. The shop offers vase flower arrangements.
They also offer creative bouquets for all kinds of occasions. They provide fresh local flowers. They also keep fine-quality flowers exported from Ecuador and Kenya. Deer Valley Florist also has floral gift packages.
They have a special budget for floral gifts as well that starts under $50. They are famous for their exotic collections of roses. Their 48-hour period grace period for taking complaints and re-doing the orders is nice.
Customer Reviews:
"Beautiful arrangements. They are never hesitant about making up any custom product at the last second! The flowers were long-lasting and exceed my expectations." – Michelle R.



"I would definitely recommend this vendor for any Calgary bride! I interviewed a few florists for my wedding flowers and Cindy was by far my favorite." – Laura T. 

Photo by OC Gonzalez on Unsplash
3. Cowtown Flowers
Address: Cowtown Flowers Limited, 69 Boat Quay, Canada 049857
Website:  cowtownflower.com
Cowtown Flowers has great service. It is different from most flower shops. This shop is famous for its commitment to speed, quality, and affordability. They are the best in town for hand bouquets.
Cowtown flowers offer customers farm-fresh flowers at a very affordable price range. They have an amazing collection of modern floral arrangements with free delivery services.
Their flowers are sourced from the Cameron Highlands. They offer customers the freshest and best products. They specialize in all sorts of bouquets designed by professional florists.
They offer free same-day delivery with excellent finishing touches. They provide flowers in three categories: Signature Blooms, Premium Collection, and Farmer's Choice.
4. Petals 'N Blooms
Address: 109, 4820 Northland Drive NW Calgary
Contact: +1 403-220-0123
Website: calgaryflowers.net
Petals 'N Blooms is a full-service local florist that has been serving in Calgary since 1997. They offer floral delivery services in Calgary and anywhere else in the world.
Petals 'N Blooms offers a wide range of products to go with flowers, such as fruit baskets, home decor, and baby items. Their in-house designers specialize in flower pieces for special events. They sell flowers for sympathy and funeral pieces, and wedding arrangements.
You can even get your designs customized for your special days. You get to choose from a wide selection of their offerings. They have tropical plants, dish gardens, oriental orchids, blooming plants, and green plants.
Aside from the flower delivery services, they also offer tabletop arrangements. So you can expect the very best from them.
Customer Reviews:
"The staff is always pleasant. Their arrangements are beautiful. The flowers last longer compared to other florists that I have ordered from in the past." –Jillian K. 

"Petals 'N Blooms has the nicest flower arrangements I have ever seen.  The florist contacted me to let me know that the flowers I wanted were out of stock. But they were able to provide other orchids that were similar. When they arrived I

was blown

away by how beautiful they were.  The arrangement was perfect and the recipient loved them.  I will be ordering from Petals N' Bloom from now on." –Julie H.
5. Red Rose Incredible Florist
Address:  2004 Centre St N, Calgary
Contact: +1 403-457-0230
Website: redroseflorist.ab.ca
Red Rose Incredible Florist is a nice Calgary service store. The owners and operators are locals. They are in service since 1979. And as the name suggests, the store specializes in all kinds of roses.
Aside from roses, they also offer thousands of flower choices for various occasions. The store is famous for their best services. They would even cover that extra mile to deliver what they committed to.
They sell romantic bouquets, so if anything is coming up, you can contact them. Are you confused about what to choose? they have their "designers' choice" collection that you can always go for. You will appreciate the great service.
Customer Reviews:
"Such an amazing service. My friend loved her surprise flowers and the bouquet was so beautiful . You can tell a lot of time and love went into making it perfect ! Thank you."

–

Ally

"Ordered an arrangement for my daughter's convocation. The arrangement was beautiful. I was so happy with it and my daughter loved it. Definitely will use them again." –Cherryl
6. Crowfoot Panda Flowers
Address: 150 Crowfoot Crescent NW #205, Calgary
Contact: +1 403-239-7673
Website: pandaflowerscrowfoot.com
Crowfoot Panda Flowers has one of the leading flower delivery services. They have been in service for the last 23 years. They are serving Calgary with the freshest flowers and customized arrangements.
They house exotic and traditional flowers sourced from all over the world. Along with daily flower delivery services, they offer free consultations. You can seek their consultation services for weddings and funerals.
Compared to other flower delivery services in Calgary, Crowfoot is expensive. But they guarantee to provide you with the best. They will serve you on any occasion, be it birthdays, weddings, graduation, or funerals.
They house a wide range of exceptional flowers. They sell hand-tied bouquets to fit every occasion. And now they offer curbside pickups too. The customer reviews speak for their great service.
Customer Reviews:
"Chose my birthday bouquet today at Crowfoot Panda Flowers.  Went home with this beautiful bouquet!  Customer service was great with social distancing." –C T.

"I recently surprised a friend with a bouquet of flowers that I purchased from Panda Flowers. My experience here was great. The staff was exceptional, friendly and helpful and the prices were reasonable. My bouquet turned out beautiful and I got exactly the reaction that I had hoped for from the recipient." – Sapna G.
7. Inglewood Florist
Address: 9 Avenue Southeast 1428, AB
Contact: +1 403-278-5170
Website: inglewoodyyc.ca
The last name on the list is the Inglewood Florist. It is in the heart of the historic neighbourhood of Calgary, Inglewood.
Inglewood Florist has been in service for over 30 years. They specialize in both contemporary and traditional floral arrangements. The store offers a wide range of flowers, gift baskets, and giftwares for every occasion.
Inglewood is your one-stop destination for traditional floral gifts. Besides flowers and giftwares, their store also promotes local craftsmen and artists.
Closing Thoughts
In conclusion, several flower delivery service stores in Calgary offer a wide range of high-quality fresh flowers arrangements to choose from. It's important to take the time to go through each one and consider which option would be the best fit for your needs.
Don't forget to also check the prices of each store, as delivery and service charges can vary. Our list of flower delivery stores in Calgary has been carefully curated based on customer reviews and the range of products each store offers. Some Calgary downtown flower shops even offers flower arrangements for their visitor.
However, if there are any other great flower delivery service stores in the city that we have missed, please let us know in the comments. We always welcome suggestions and feedback to help improve our list and provide the most comprehensive information to our readers.
Overall, whether you're looking for a bouquet of roses for a special occasion or a thoughtful gift for a loved one, there are plenty of options to choose from in Calgary. With a little bit of research, you're sure to find the perfect flower delivery service store to suit your needs.
Frequently Asked Questions
1. Are there any additional fees for delivery or service?
It's a good idea to check with the flower delivery service store about any additional fees for delivery or service. These fees may vary depending on the location, size of the order, and type of delivery chosen.
2. Can I request a specific delivery time or date?
Some flower delivery service stores in Calgary may allow customers to request a specific delivery time or date. It's a good idea to check with the store about their availability if its some famous calgary florists and any additional fees that may apply.
3. What is the process for returning or exchanging an order?
Policies for returns or exchanges may vary depending on the Calgary flowers delivery service store. It's a good idea to familiarize yourself with the store's policies before placing an order and to check with them if you have any concerns.
4. Can I request specific flowers or colours for my arrangement?
Many flower delivery service stores in Calgary offer the option to customize your arrangement by requesting specific flowers or colours. It's a good idea to check with the store about their availability and any additional fees that may apply.
Many apps in the app store help you filter through local flower shops, fast Calgary flower delivery, or famous Calgary local florist-headed location, these downtown flowers shop apps will help you find what you are looking for.