City Pass Toronto! Toronto offers a wide variety of things to see and do, from classic must-sees to hidden jewels you shouldn't miss. The City Pass Toronto can simplify your planning and help you save time and money on some of the top attractions in Toronto if you're trying to fit everything into one trip, whether you're here for a weekend or a more extended stay.
Note: All the prices mentioned in this blog are subject to change.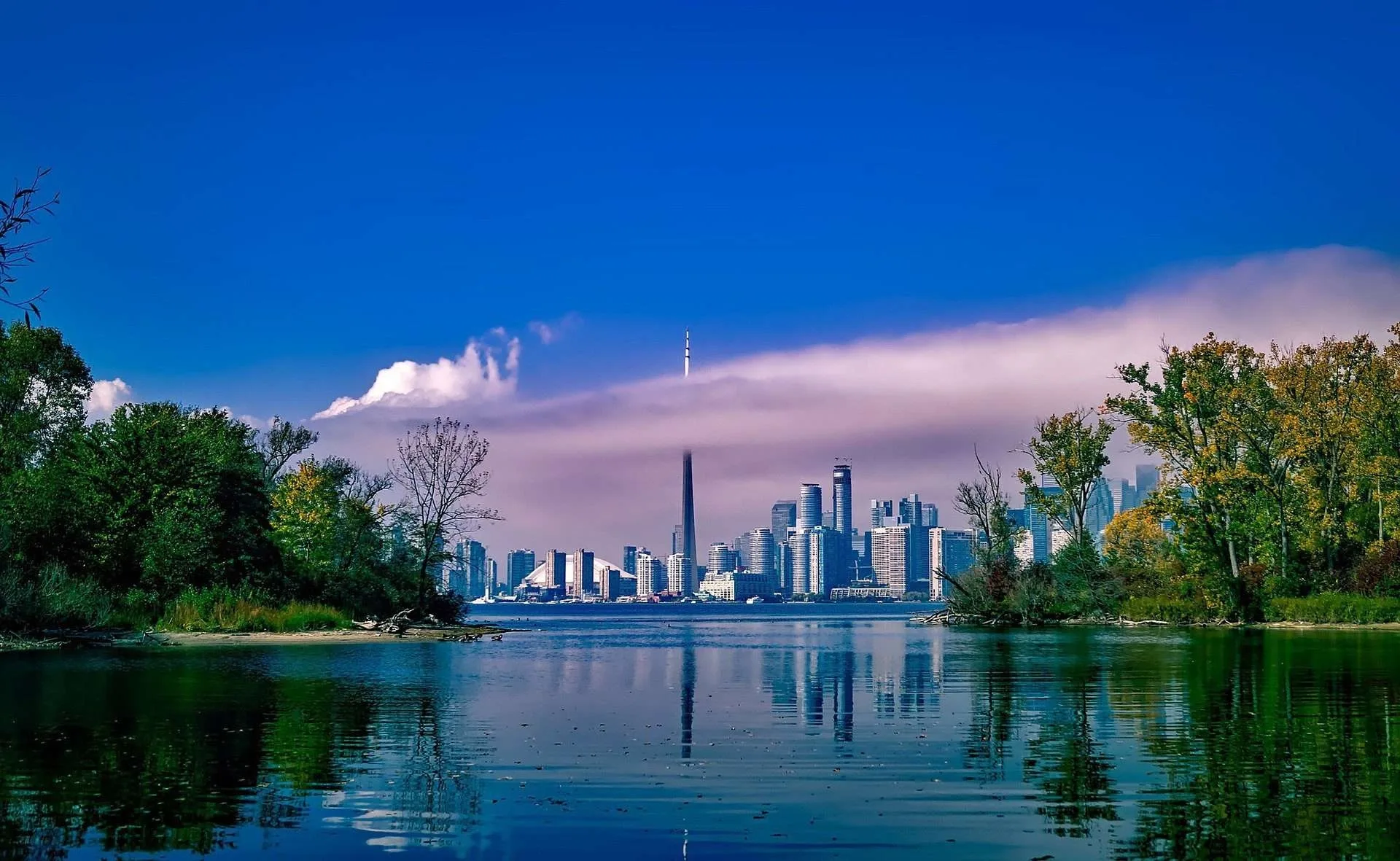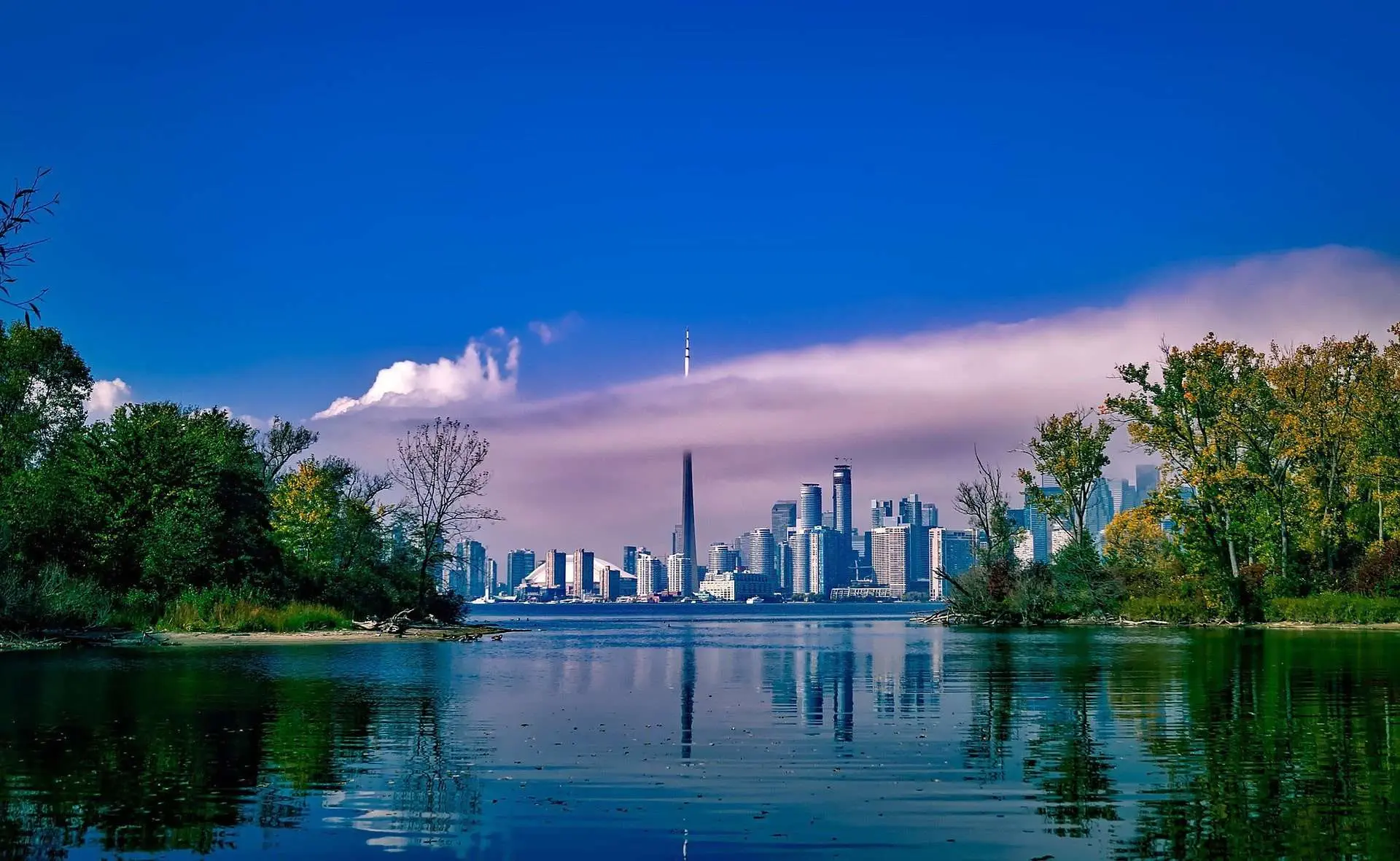 1. How to Make the Most of Your City Pass Toronto
You'll find insider advice for visiting Toronto's top attractions and where to eat nearby. Hence, no one gets hungry in this post. I've added some free activities to help you save the most money if you buy a City Pass Toronto. I hope you find these hints helpful in planning your first visit or returning to learn more about this city.
For those still on the fence regarding the investment, allow me to channel my former inner accountant and break it down for you. In case you notice a discrepancy in the costs here compared to elsewhere online, I have included the HST, which is 13% in Ontario. The tax wasn't included in the price you thought you were paying!
A single adult pass is $92 plus tax, $105.33 online, or $103.96 in-person (with a $1.37 processing charge). The following attractions' standard adult entry costs with taxes are included in your City Pass Toronto options:
Your pass gives you entrance to five of the six attractions mentioned above; you can pick between going to the Ontario Science Centre or the Toronto Zoo. These attractions, 5A and 5B are located outside the downtown core, are easier to get to with a car, cost $10 (or more) to park, and are primarily intended for families with children. The good news is that you have already paid for your Toronto CityPASS and saved over $30, even if you only get to visit the city's top four attractions.
It's also important to remember that the CN Tower and Ripley's Aquarium are working together on an offer dubbed the Sea the Sky Combo Ticket. Tickets for adults are only available online at either of their websites and cost $65.54.Consider the time you will save due to a significant benefit of the pass when weighing the advantages and disadvantages of your choices: You can avoid the lengthy lines!
2. Benefits of using City Pass Toronto Pass to Explore:
When compared to paying a total price for each attraction, save more than $55.
The opportunity to use your skip-the-line benefits to breeze past the masses and experience life as a true VIP.
Why At the entry to each attraction, a simple online ticket option may be scanned.
The freedom to use your pass for nine consecutive days (beginning with the day you visit your first attraction).
3. Where to Purchase a City Pass Toronto:
The most convenient method is immediately obtaining a mobile and printable ticket via email. This choice comes with a $1.37 processing fee.
Your City Pass Toronto can also be purchased at the first attraction you plan to visit because they are available at all participating locations. The drawback is that you must wait in line at one of the attractions to buy the pass, so try to avoid the busiest times.
4. City Pass Toronto Includes
Now, on to the insider advice that will help you get the most out of your money!
4.1 CN Tower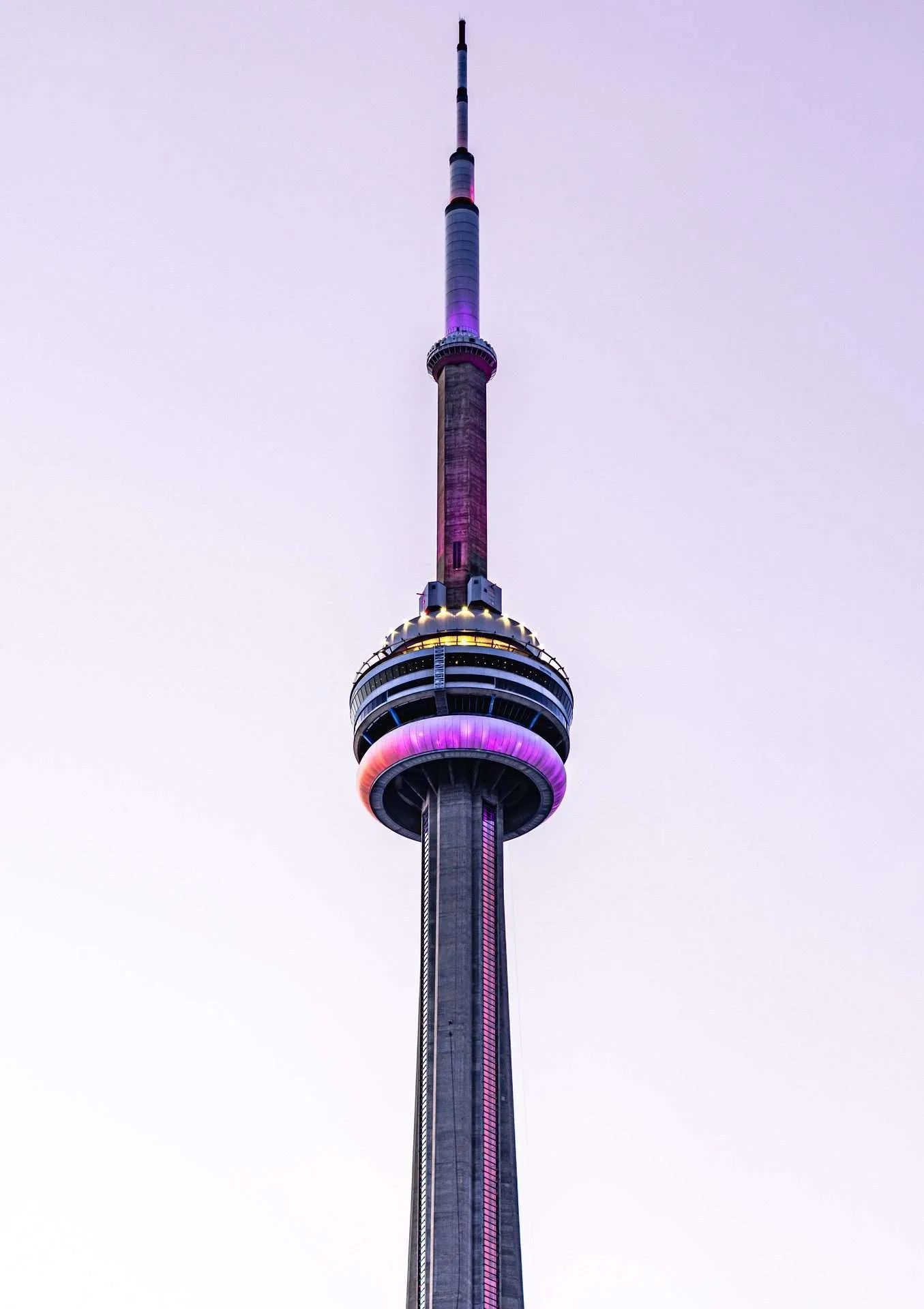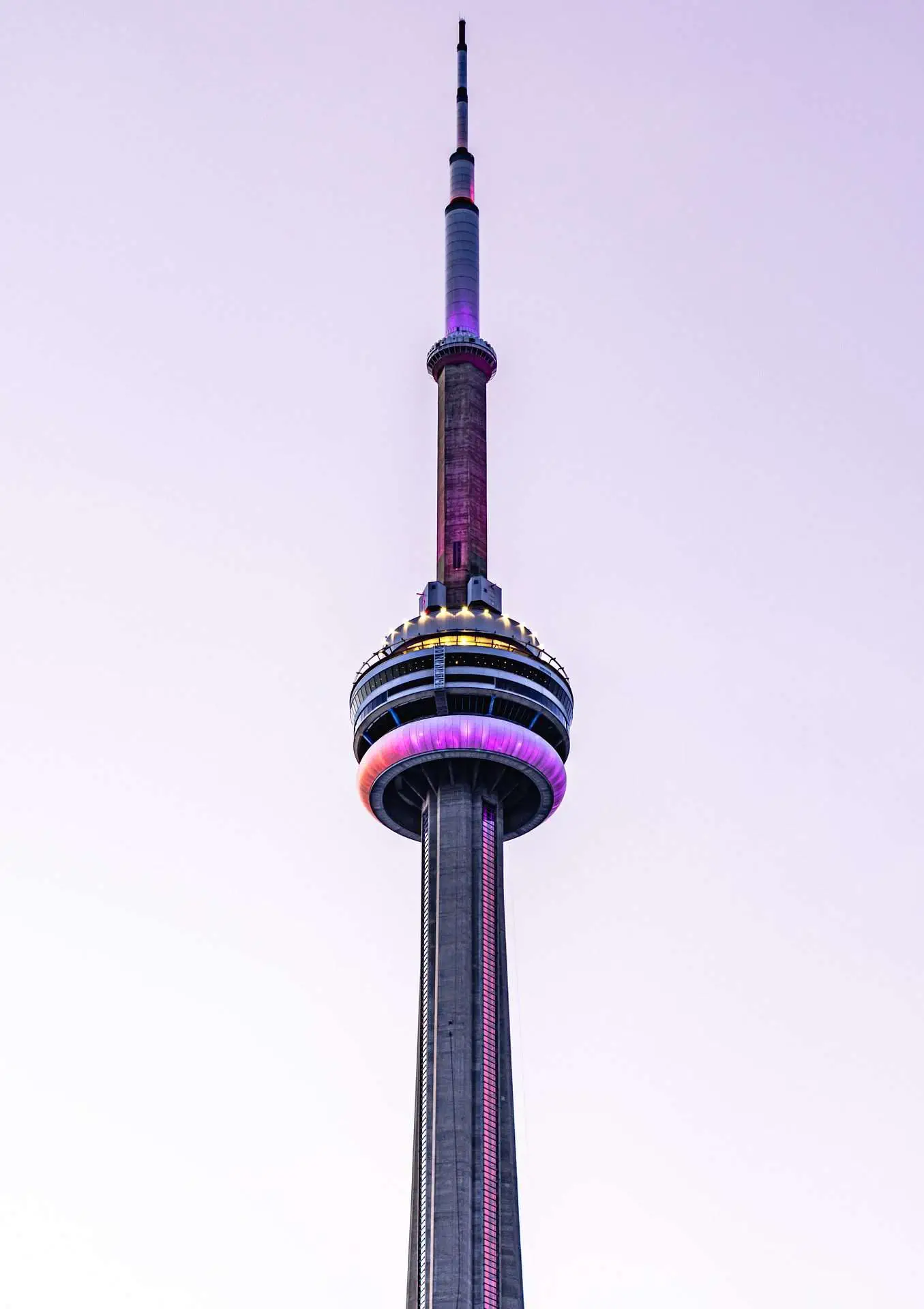 Summer Hours: 8:30 a.m. to 11 p.m.
Regular Adult Admission: $42.94 ($38 + HST)
Location: 290 Bremner Blvd
i. Tips from the Locals for Visiting the CN Tower:
Visit this attraction at dusk to get the most value for your money and double-check the sunset times. From the observation deck, you'll be able to see the sun go down, giving you a new look at Toronto as day turns to night.
If you like to get up early, you can take advantage of the tower's early opening time of 8:30 a.m. to avoid crowds.
You can preview the visibility from the observation deck by checking this live cam before your visit if you are uncertain about the weather.
Are you ready for the exhilaration of the CN Tower's EdgeWalk? Although it's a fantastic experience, the City Pass Toronto is useless in this instance. Although your pass covers the entrance to the tower, you would still need to buy a separate ticket for the EdgeWalk, which also includes admission to the tower.
ii. Things To do near CN Tower:
PAI- With a wide selection of Northern Thai dishes and five spice levels, PAI offers possibly the best Thai food in Toronto.
Biergarten- The Biergarten at Steam Whistle is a recent addition to the Steam Whistle Brewery. It serves currywurst sausage and chicken schnitzel, which go well with the brewery's beers.
Jack Astor's- Jack Astor's is a fun chain restaurant that serves pub staples like nachos, burgers, and their signature cheesy garlic pan bread, which is my favorite.
Canoe- Canoe is a high-end restaurant on the 54th floor of the TD Tower that offers stunning views of the CN Tower (which aren't available at the 360 restaurants at the CN Tower). Please take advantage of their prix fixe deals during Summerlicious and Winterlicious to save money.
4.2 Ripley's Aquarium of Canada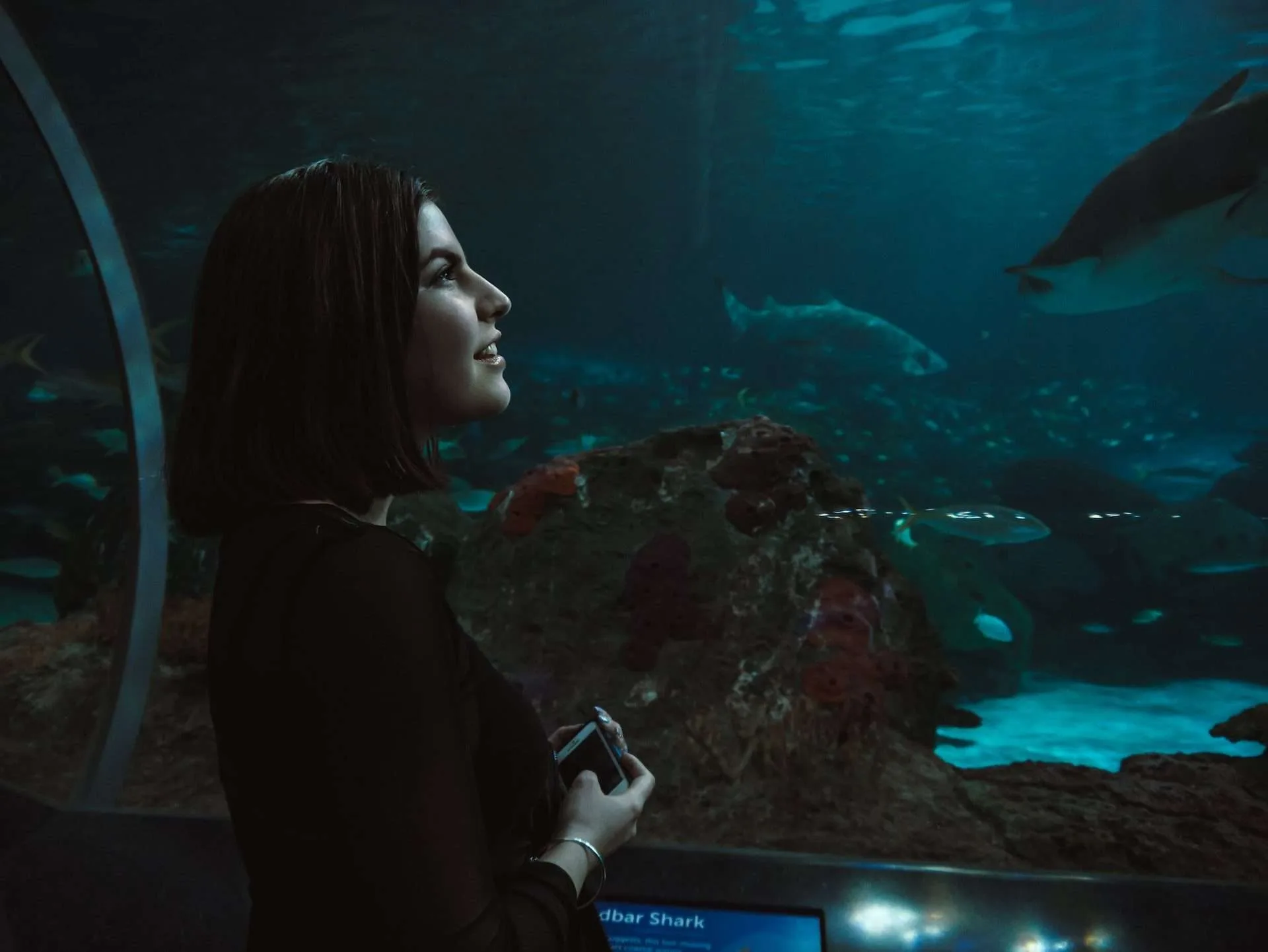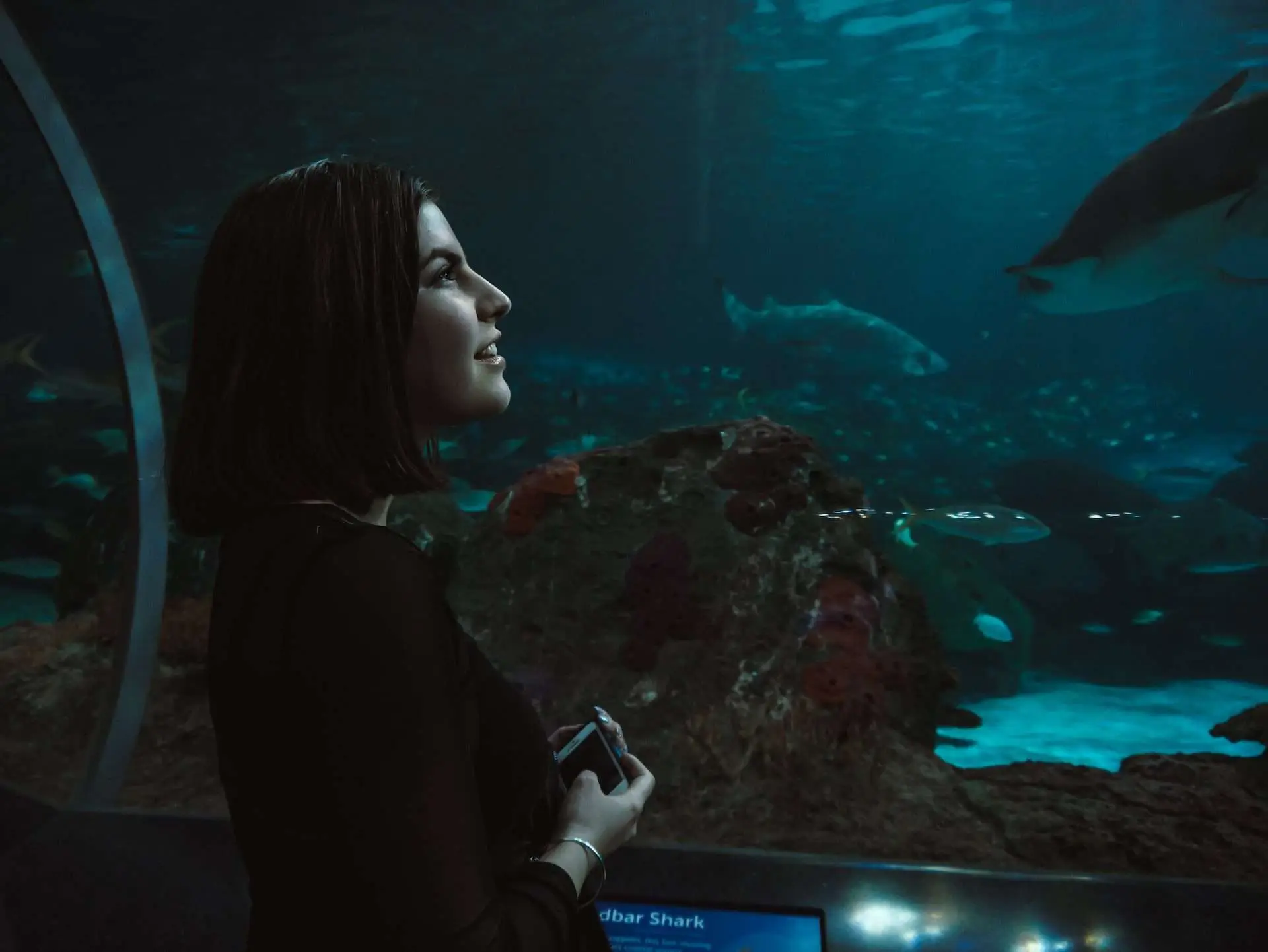 Summer Hours: 9 a.m. to 11 p.m. most days unless otherwise stated on their website calendar
Regular Adult Admission: $44.07 ($39 + HST) with promotional offers available from $32
Location: 288 Bremner Boulevard
i. Tips from the Locals for Visiting Ripley's Aquarium of Canada:
If you can avoid visiting between 11 a.m. and 4 p.m., you will have a more enjoyable time. Be ready to maneuver through large groups of kids on field trips and stroller-wielding families.
The Ripley's Aquarium and the CN Tower are close, making it simple to visit both on the same day.
The aquarium holds jazz nights with live music on the second Friday of each month.
If there is a possibility of rain in the forecast while you are in Toronto, this attraction is only open inside. It should be reserved for a cloudy or rainy day.
ii. Things To do near Ripley's Aquarium of Canada:
Steam Whistle Brewery Tour: Half-hour guided tours highlighting Steam Whistle Brewing's history and operations cost $12.
Toronto Harbourfront: During the summer, you can always find a music, art, or food festival along the city's waterfront by bike or bike.
Centre Island: From Harbour Square Park, take a ferry to Centre Island, where you can see the best views of Toronto's skyline.
4.3 Casa Loma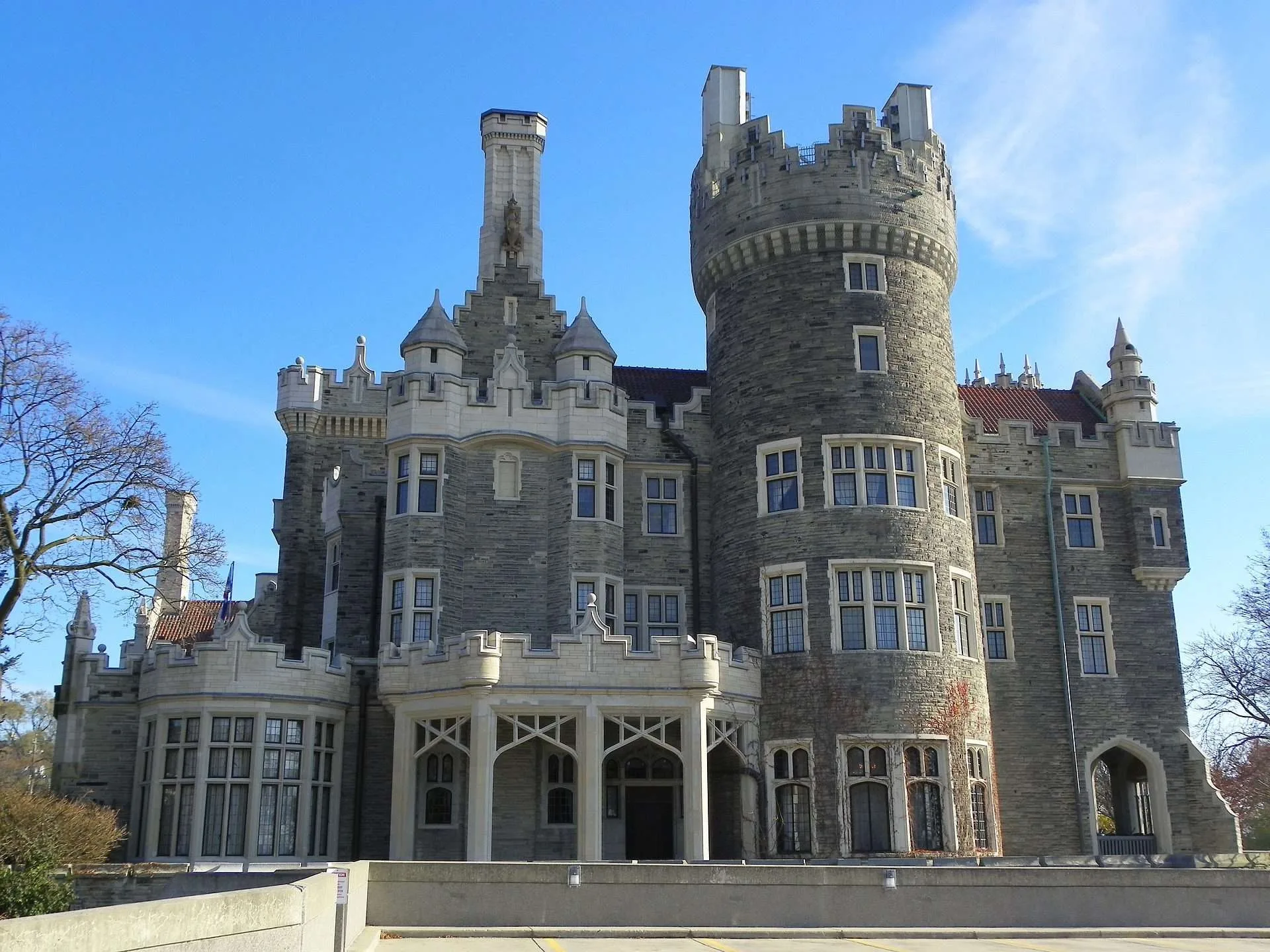 Summer Hours: 9:30 a.m. to 5:00 p.m. Daily (open until 10 p.m. some summer nights)
Regular Adult Admission: $30 ($26.55 + HST)
Location: 1 Austin Terrace
i. Local Tips for Visiting Casa Loma:
On specific summer nights, Casa Loma After Dark is accessible with your City Pass Toronto, allowing you to visit the castle until 10:00 p.m. Listen to soul music on Monday, watch a symphonic performance on Tuesday, or go to a comedy show on Wednesday.
Casa Loma's on-site parking is $10. However, if you're persistent, you can frequently locate unpaid street parking on surrounding streets like Castle View and Walmer.
Don't forget to acquire the free, eight-language audio tour included with entry.
Visitors may learn about the castle's past by seeing a Sir Henry Pellatt video. This 22-minute movie will be exhibited throughout your stay by the unfinished pool on the castle's lowest floor.
The narrow staircase up to the Norman Tower's view of Toronto is well worth the effort!
Spend some time exploring the basement level of the castle, where you can discover movie posters and scenes from movies like X-Men and Chicago filmed in Casa Loma. On this level, which is frequently disregarded, there is a gift store, a tour of the shadowy underground tunnels, and a museum dedicated to classic cars.
The Spadina Museum, which is right next door and focuses on the Austin family that lived in this historic mansion, is an excellent place to start if you want to learn more about life in Toronto in the early 20th century. Only guided tours and adult admission cost $10.
ii. Restaurants Close to Casa Loma:
Fat Pasha- Fat Pasha delivers flavorful Israeli meals with a contemporary touch and is perhaps most known for its enormous cauliflower dish. Be aware that they are closed from 3 to 5 p.m.
Gordo Ex Cafe- Another good option nearby for authentic Venezuelan food, like their hearty pas and empanadas.
4.4 Royal Ontario Museum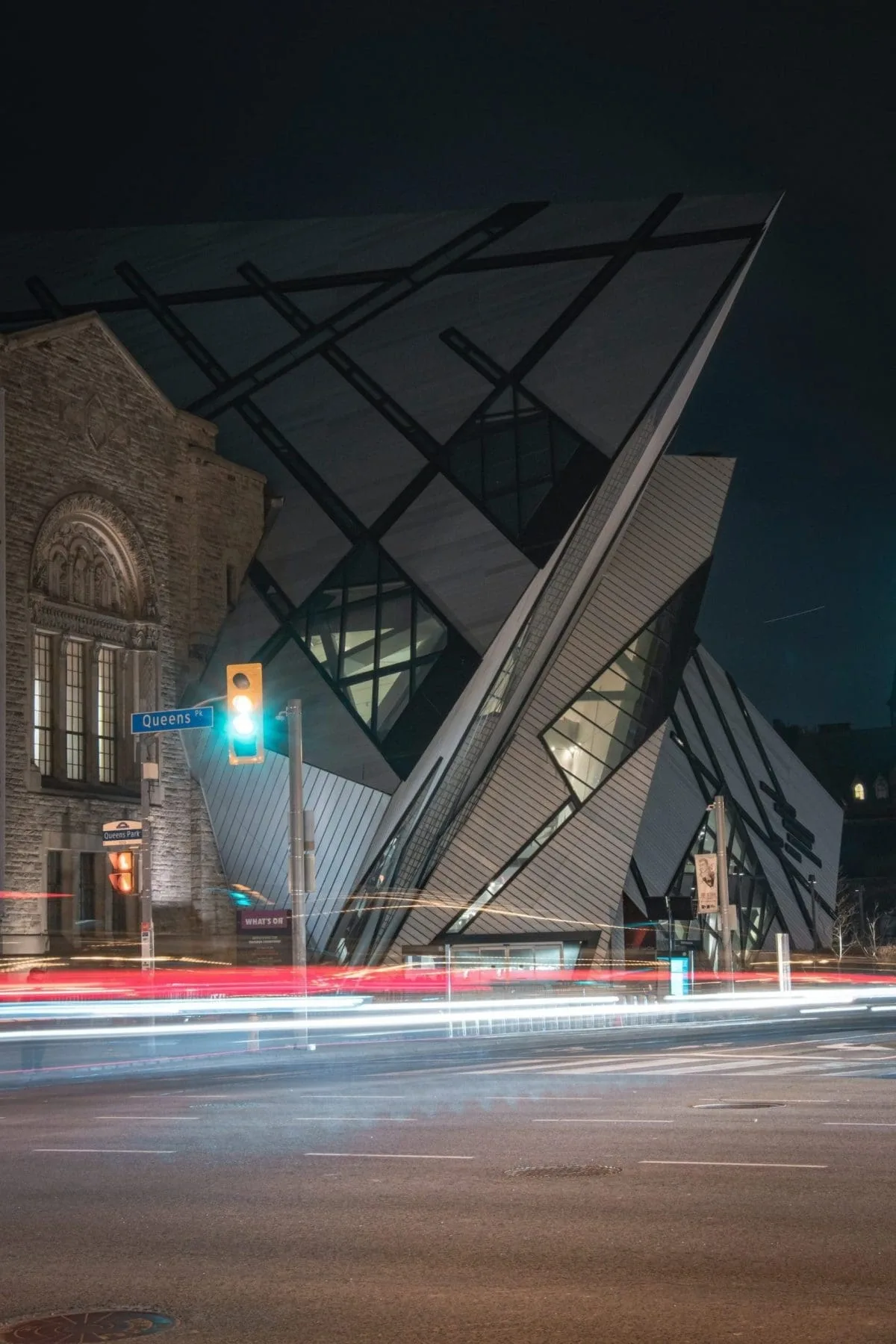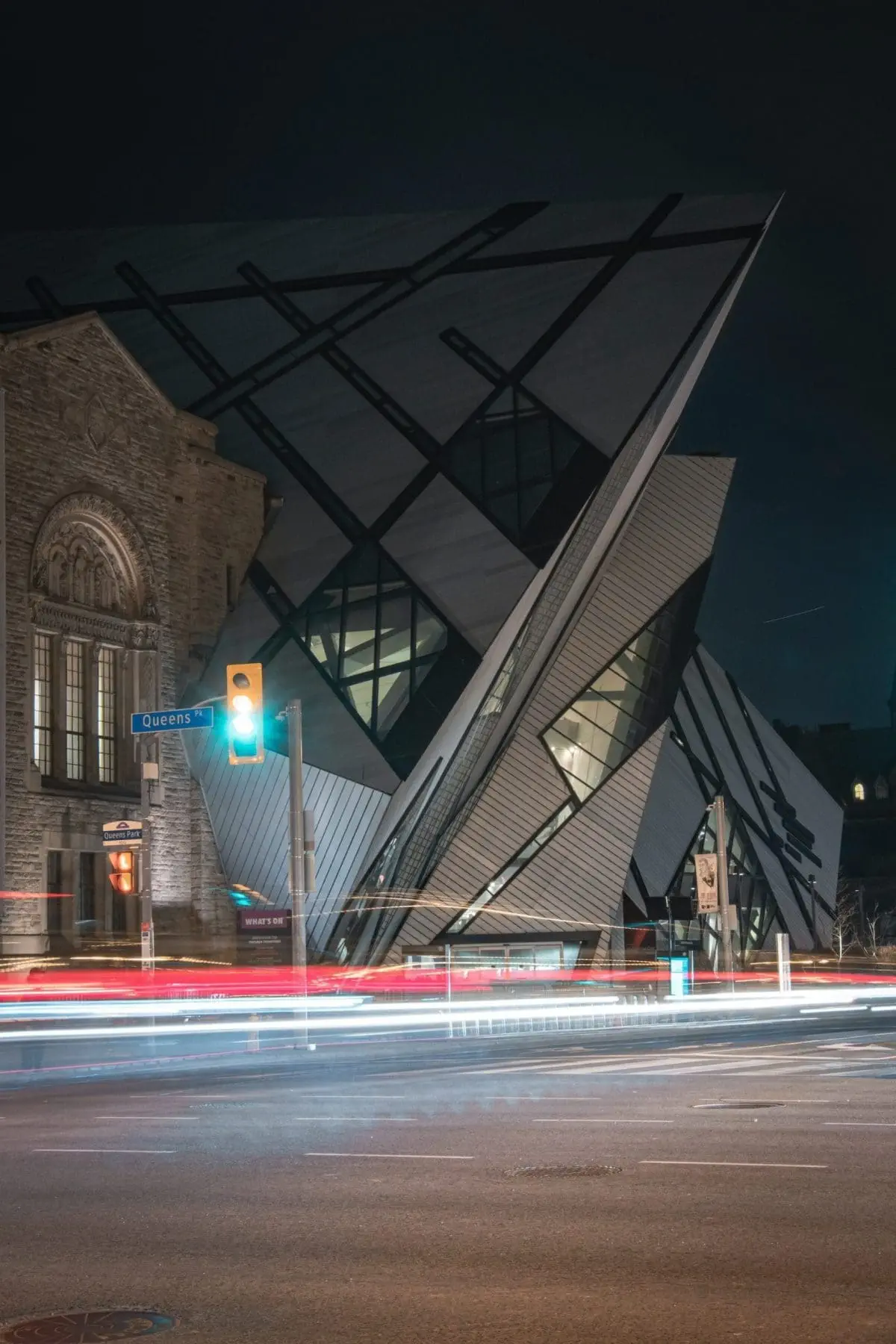 Summer Hours: 10 a.m. to 5:30 p.m. Daily
Regular Adult Admission: $23 ($20.35 + HST)
Location: 100 Queen's Park Toronto
i. Local Tips for Visiting the Royal Ontario Museum (ROM):
Before activating your Toronto CityPASS, look at the upcoming and current exhibition dates to determine when you should go to the museum.
On the third Monday of every month, the ROM is open late and offers free entry to all guests.
While the stunning facade is being renovated, some entrances will be boarded up until the project is finished (in August 2019).
Remember that you are in Toronto's posh Yorkville neighborhood, so budget travelers might want to head west on Bloor Street to the Annex neighborhood, which has more reasonably priced shops and restaurants.
ii. Restaurants Close to the ROM:
The Prime Beef Double Cheeseburger at Museum Tavern is an elegant take on the well-known Big Mac. This burger is recommended for burger lovers. Adjacent to the ROM directly across the street.
Planta-In this chic setting, vegans and non-vegans alike will appreciate the flavors and inventiveness of the dishes. Friendly staff members will recommend their favorites and highlight bestsellers.
4.5A Ontario Science Centre
Summer Hours: 10 a.m. to 5 p.m. daily (open till 8 p.m. on Saturdays)
Regular Adult Admission: $22 CAD (19.47 + HST)
Location: 770 Don Mills Road (approx. 25min drive from downtown Toronto)
i. Local Tips for Visiting Ontario Science Centre:
You can choose between this and the Toronto Zoo with your City Pass Toronto. If you want to see both, I will use your pass to enter the zoo, where admission is more expensive, and then use the CityPASS promotion to save 20% on your admission to the centre.
Because it is a very hands-on science museum, it is a popular destination for day camps and school trips. If you want to see less of the crowd, go early in the morning.
While some of the exhibits and the building are a little outdated, the knowledgeable staff and daily live demonstrations make up for it.
The OMNIMAX Theatre's enormous screen showing of IMAX Dome Films will highlight your vacation. The screening times are listed here.
Parking is $10, and individual lockers on the second level may be leased for $1.
The best method to explore the center's numerous levels and wings is to start at the bottom and work your way up.
Plan meals before or after your stay or carry beverages and snacks to avoid overspending at the on-site restaurant.
ii. More Things to Do Near Ontario Science Centre:
Aga Khan Museum- The Aga Khan Museum is a Muslin art and culture museum that provides information. Wednesday evenings from 4 to 8 p.m. are free; other times, admission is $20.
Sky Zone Trampoline Park- Sky Zone Trampoline Park is a trampoline park designed for young children and adults. It also makes for a fun Toronto date night.
4.5B Toronto Zoo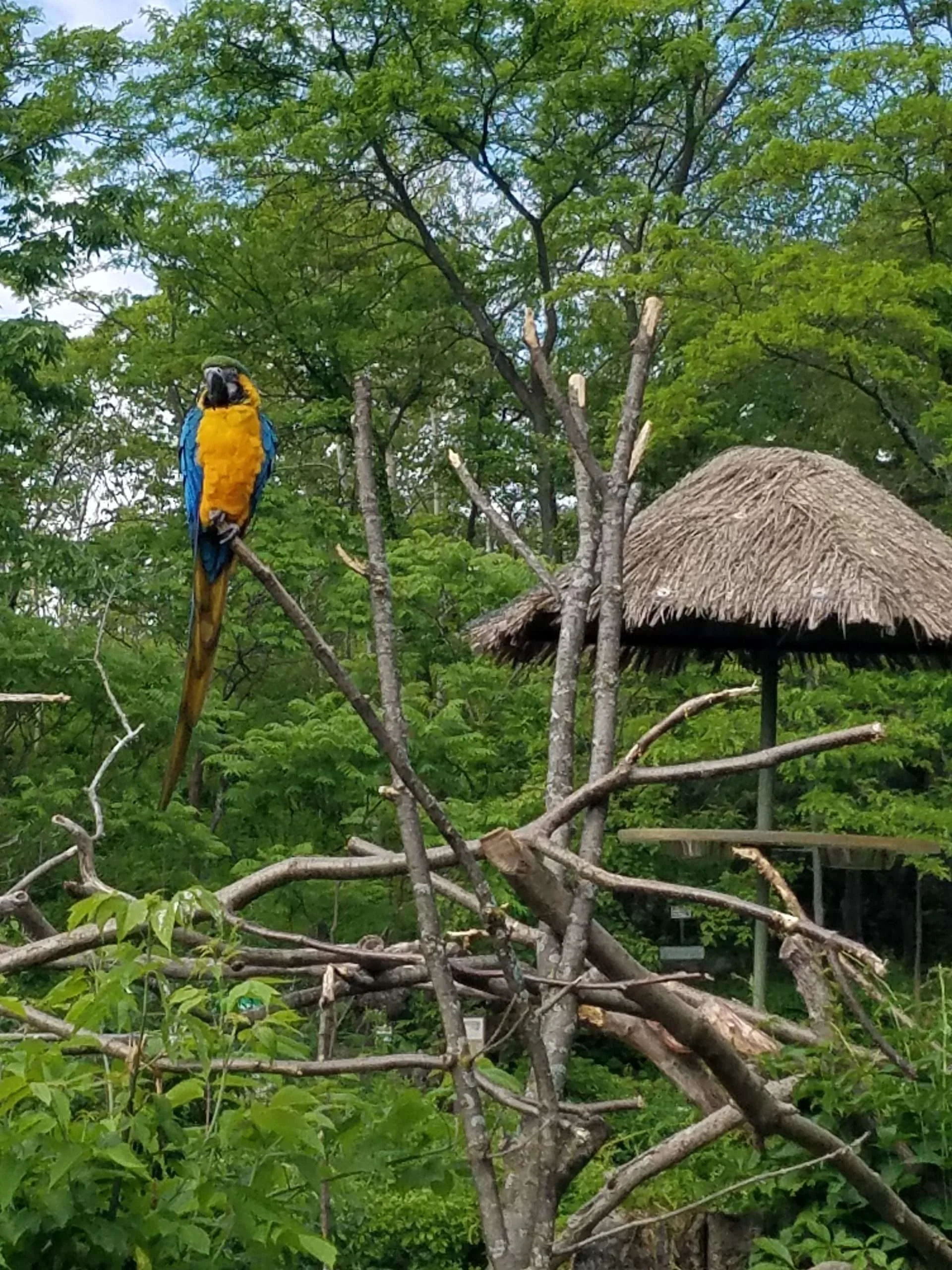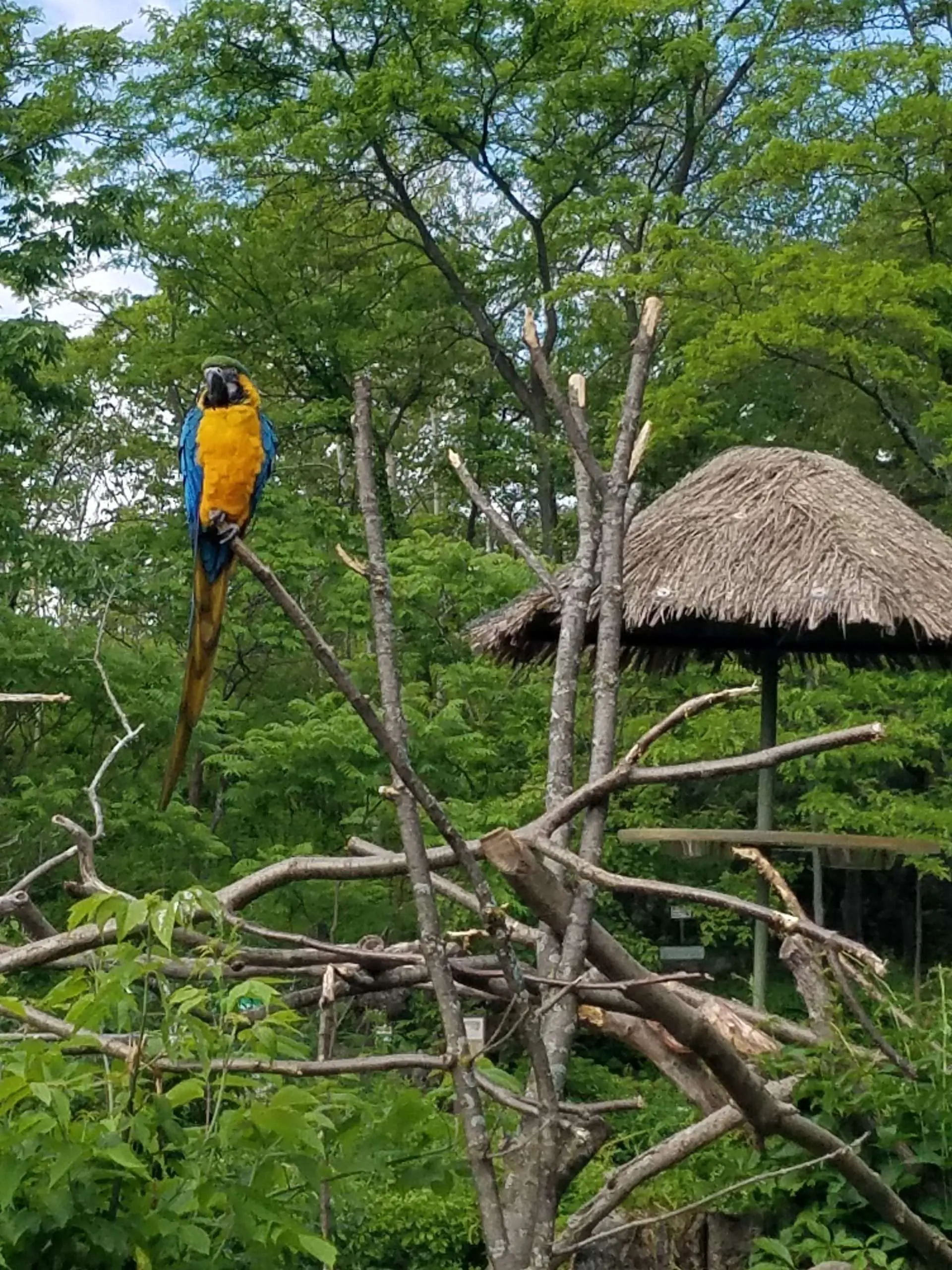 Summer Hours: 9 a.m. to 7 p.m. daily (9 a.m. to 9 p.m. on Thursdays during the summer)
Regular Adult Admission: $29 CAD ($25.66 + HST)
Location: 2000 Meadowvale Road (approx. 35min drive from downtown Toronto)
i. Local Tips for Visiting Toronto Zoo:
You can choose between this and the center with your City Pass Toronto. Use your pass to enter the zoo, where admission is more expensive than at the Science Centre. Then, take advantage of the CityPASS promotion to save 20% on admission to the Science Centre if you want to see both.
Because it is the largest zoo in Canada, it is best to devote most of your day to this attraction and wear comfortable shoes.
Parking costs $12 per vehicle and is omitted.
It is believed that the feeding times—typically between 11:30 a.m. and 1:30 p.m.—are when the animals are most active.
Check the zoo's event schedule before your visit to participate in activities like the Wednesday scavenger hunts or the weekend carnivore feedings.
5. Add-ons to your City Pass Toronto that are free:
If you're reading this, you probably already have a City Pass Toronto, so take advantage of these free attractions in Toronto to get the most out of your money:
Shakespeare in High Park- Shakespeare in High Park is a Toronto summer custom with pay-what-you-can plays every night.
St. Lawrence Market- For more than 200 years, Toronto's St. Lawrence Market has been a flourishing marketplace. To sate every hunger, it provides a vast selection of prepared and fresh food. There is a second farmer's market on Saturdays, and many merchants only accept cash. All businesses are closed on Sundays and Mondays, save the Antique Market.
The Art Gallery of Ontario (AGO)- one of my favorite Toronto attractions, grants free entry on Wednesdays from 6 to 9 p.m. Starting in May 2019, visitors who have registered for a free AGO yearly pass under 25 will receive free entrance to the AGO.
The Textile Museum- On Wednesdays from 5 to 8 p.m., the Textile Museum provides pay-what-you-can entry and is less than a 10-minute walk from the AGO.
The Bata Shoe Museum- The Bata Shoe Museum is open every Thursday from 5 to 8 p.m. for free. This pay-what-you-can initiative is just a ten-minute walk from the Royal Ontario Museum and has a suggested donation of $5.
Explore the funky neighborhoods of the city- Kensington Market, Chinatown, Distillery District, and Cabbage town are all free attractions in Toronto.
I hope these local hints will assist you in making the most of your City Pass Toronto! You can enjoy a well-rounded trip to this highly diverse city by adding several free activities to your itinerary in Toronto. If you want to see the best sights in the city while you're here, it's definitely worth the money.
6. City Pass Toronto- How Does it Work?
At www.citypass.com, you can directly purchase the City Pass Toronto. You can print the e-tickets and vouchers or order shipping of the booklet itself at an additional cost (currently, shipping is available to Canada, the United States, and the United Kingdom). After that, the voucher can be exchanged for the actual booklets with the tickets at any of the five attractions listed above.
You will need to wait in the main line at the first attraction you visit to redeem your CityPASS booklet when exchanging a CityPASS e-ticket.
Once you have your CityPASS booklet, look at the front of each ticket to see where to present it at each attraction and avoid the long line for regular tickets.
Additional information regarding fees for exclusive activities, exhibitions, and other items can be found on the ticket.
You will also find helpful tourist information in the booklet, such as transportation, directions, maps, the best time to visit, and expert advice on the locations.
When the first ticket is presented at the first venue, the City Pass Toronto is valid for nine days. For instance, the ticket will be valid until January 23 of the same year if you purchase it on January 10 and use it for the first time on January 15. However, it would help if you used the booklets within a year of purchase.
As an Amazon Associate, Icy Canada earns from qualifying purchases.
[amazon_auto_links id="81298"]
The Icy Canada team strives to create content that matters. It's why our content is written by travel writers, authority experts, well-known authors, and niche experts. Our content is also periodically reviewed by expert authors for accuracy and trustworthiness.
As an Amazon Associate, Icy Canada earns from qualifying purchases. [amazon_auto_links id="81298"]