There are so many things to do in Toronto, an incredible city to visit with tons of people from all over the world, diverse communities, tons of shops, and scintillating art museums.
Even wonderful castles dating back to the 1800s, funky bars, and of course delicious foods make the city a 20th-century multicultural city and a historical one.
If you're visiting Toronto and want it all to be explored, below I've listed the top 19 things to do in Toronto, many are low-cost and affordable and are a one-of-a-kind experience.
Top 19 Things To Do In Toronto
Below listed are 19 interesting and fun things that you can do in Toronto.
1. CN Tower and Edgewalk
If you visit Toronto's iconic CN Tower on a sunny day and you're a thrill-seeker, you should be going to try the EdgeWalk, which is a must-visit and is among the top things to do in Toronto, which is the world's highest full circle hands-free walk on a 1.5 m ledge circling the top of the tower offering you a panoramic, incredible view of the Toronto city, and you'll be getting this signature one-of-a-kind experience nowhere else in the world.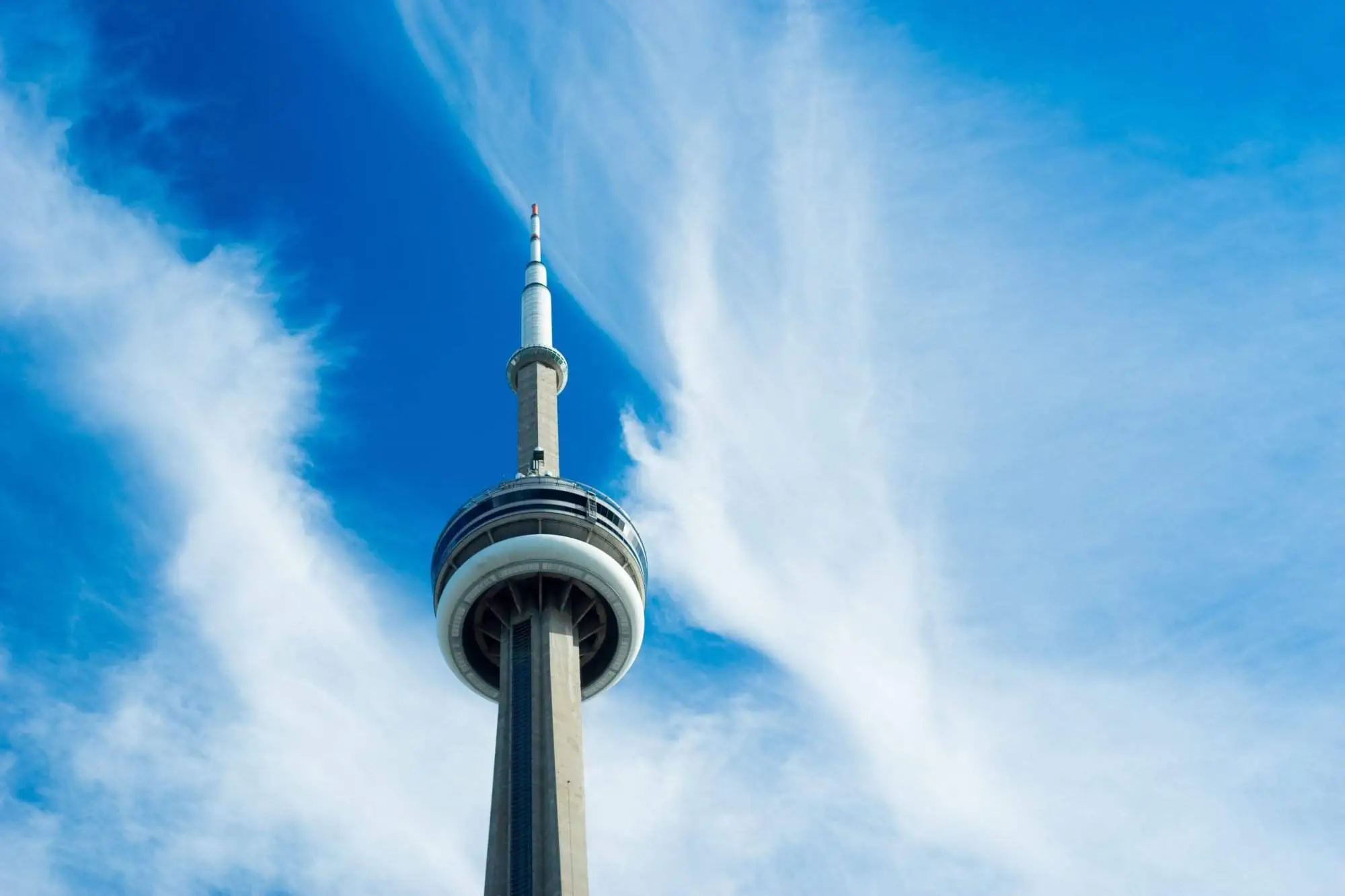 It's chargeable for around 195 CAD(excluding taxes), with some super-trained professionals guiding you throughout the way making it an unforgettable experience for you.
The whole process will roughly take about 1 hour, including your check-in, screening, and getting your jumpsuit, and the skywalk on the glass floor is about 20-25 minutes.
EdgeWalk has become a fun adventure for tourists since it opened its gates in August 2011. They allow 6 people at once. If you're going for it get ready for cold wind-blasts at the top and some serene city views.
2. Private Helicopter Tour
Romantic helicopter proposals have become a trend in Toronto, and if you're willing to take your loved one on a scintillating helicopter ride over Toronto city, passing through CN Tower, Casa Loma, Bloor Street West, and many other establishments, this chopper tour is surely your one of the things to do in Toronto.
Increasing demand for helicopter tours in the city, many service providers like Uber, Toronto Heli Tours, NovaJet, Heli Tours, and many others have popped up with their affordable 7 to 14-minute aerial tours, fulfilling one will to travel over Toronto city.
These Heli tour operators charge you around $120-$200 CAD per person, for a 15 km stretch or 6-10 minutes aerial tour. When in Toronto, this one's surely a different kind of experience.
3. Visit the Casa Loma Castle
If you've watched films like X-Men, Chicago, The Tuxedo, and Twitches then I hope you must have come across this Gothic Revival-themed mansion, Casa Loma, or simple Hill House in English located in midtown Toronto.
Constructed as a residence for a Canadian financier Sir. Henry Pellatt in 1914, this mansion now serves as a historic house museum, a well-known tourist spot, and a filming location.
Once it was turned into Hogwarts, for the screening of Harry Potter and the Deathly Hallows and the Beast's Castle for the famous Disney's Beauty and the Beast.
A handful of Gothic TV shows were also shot here. This mansion also served as a luxury hotel for a short time in the late 1920s. It has five acres of gardens, a tunnel connecting Casa Loma to the Hunting Lodge, and the stables and garages.
The garages showcase some vintage cars from the early 1950s, like, the Ford Model T, Maxwell Model Q, and the Ford Model A. Entrance to Casa Loma is chargeable, usually CAD 30 for adults, CAD 20 for children between 4-15 years, CAD 25 for seniors and free entry below 3 years of age.
4. Explore other Toronto Castles
Toronto is the home to many a castle, and if you're a tourist or looking for an ultimate wedding destination, there is no shortage of castles nearby you can visit.
Among the best destinations to visit and top things to do in Toronto, castles like Casa Loma, Castle Kilbride, Chester Hall, Dundurn Castle, and George Elias Tuckett House are worth mentioning.
Castle Kilbride is a National Historic Site of Canada, this 10,000 square-foot castle with a heart-shaped garden, next time you want a romantic getaway for your partner, this place is yours.
Some are chargeable, some are private properties, and locals say some castles like Keg Mansion and Tuckett House are haunted! So, maintain your foot before stepping in!
4. Shop in Toronto
Toronto is home to one of the world's most diverse communities, it is a fantastic shopping paradise for tourists from all over the world. Shopping paradise-like Kensington Market, Chinatown, Queen Street, and College Street are among the famous.
From luxury brands to vintage items, Toronto's markets are enough to add new finds to your wardrobe. A drill at Yonge Street which is the longest street in Toronto is home to more than 600 independent retail stores, boutiques, trendy streetwear to books, and bargain shops, which is definitely among the best things to do in Toronto.
Chinatown is home to Asian culture and is one of North America's largest Chinatowns, one can get Buddha statues Asian clothes to bamboo steamers.
St. Lawrence Market is home to freshly produce, meat, cheese, and canned foods and even home decor stores.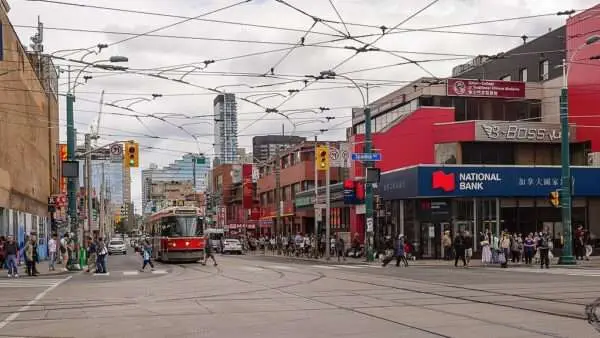 5. Visit Toronto Zoo
Let's guess you've done the work purpose for which you've come to Toronto and still one more day left for your flight home, and you're bored, Toronto gets it done with the majestic Toronto Zoo, residence to more than 5000 animals from different geographic regions across the world.
One of the best exhibits at the zoo is Tundra Tek, which is a 5-acre polar bear habitat with an underwater viewing area.
The weather favours arctic animals to survive, whereas other arctic species include Arctic Wolves, reindeer, and Owls.
This Toronto Zoo is home to the great grizzly bear, wood bison, Canada lynx, Kookaburra, American flamingo, and some handful birds like the silver beak Tanager and the Scarlet Ibis, and of course, America's largest cat, the Jaguar.
The zoo is a must among the things to do in Toronto, especially when you get to see the diverse animals from Africas to Australia to Eurasian and also from the Canadian domain.
6. Enjoy a Canadian Opera
Classical musical connoisseurs from around the world are introduced to the pride and greatness of Canadian opera, and finally, when you're in Toronto, The Four Seasons Centre for the performing arts becomes a worthy visit.
With a 2070+ seating capacity, it is home to the Canadian Opera Company and the National Ballet of Canada. Ticket prices are cheap and go up or downtime to time. Overall a worthy visit and is among the best things to do in Toronto.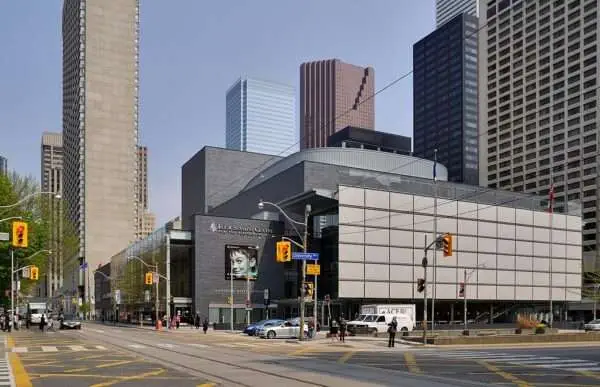 7. Enjoy events like TIFF and Pride Month
Toronto is home to the world's most attended film festival, the TIFF or Toronto International Film Festival, happening in September, attracting more than 400,000 people annually and TIFF Bell Lightbox is one of the most visited since then.
TIFF is home to various film professionals and artists from around the world and is one of the good things to do in Toronto. Another notable event is the Pride Month celebration in June each year, which is also one of the largest organized gay pride festivals in the world.
Toronto is home to vibrant culture throughout the world and one can experience it through its cultural festivals. Both TIFF and Pride Parade festivals are non-profit and charitable options.
8. Visit Bata Shoe Museum
Listed as a 'must-see' and among the best things to do in Toronto, the Bata Shoe Museum or BSM, showcases many centuries-old shoes, rare finds, and many interesting stories that go with them.
Established in 1979, the museum's collection of shoes originally started from the personal collections of Sonja Bata, a Swiss-Canadian businesswoman, and architect.
Even if you're not a shoe fanatic, you'll find yourself amazed at the culture, design and history presented by the Bata Shoe Museum.
Check out this place if you're interested in a change of pace from the typical history, art, and other general museums we have everywhere.
9. Visit Niagara Falls
Niagara falls is no new topic for the people of this world, most people's bucket list comprises visiting Niagara Falls, to say, its made of three waterfalls, namely, the Horseshoe Falls, Bridal Veil Falls, and the American Falls.
It's roughly 130 km driving distance from Toronto which will take roughly 2 hours depending on the traffic. A seasonal train option, GO Train is also available, along with another ViaRail Train. A day tour from Toronto is a good idea for people visiting Toronto.
Shuttle/Bus options are also available with guided tours and this sight visit is among the best things to do in Toronto.
10. Head to Ripley's Aquarium
One of the most famous destinations for tourists to visit, The Ripley's Aquarium, located just southeast of the CN Tower, has 5.7 million litres of marine and freshwater habitats from across the world.
This is home to more than 15,000 exotic seawater and freshwater specimens from more than 450 species. Ripley's Aquarium is operational daily 10 a.m. to 8 p.m.
It is among the utter things to do in Toronto and is chargeable, which is around $10 for children, $25 for seniors, and $35 for adults.
The Planet Jellies, a fish gallery, showcases five species of colour-changing jellyfish, namely, Moon Jelly, Spotted Jelly, and the Pacific Sea Nettle.
9 more galleries are comprised of Whitespotted Bamboo Sharks, Roughtail Stingray to Green Sea Turtles.
11. Visit Little India
Gerrard Street, popularly known as Little India, is a mini South Asian business district in the Leslieville neighbourhood of Toronto.
Famous for Indian stores ranging from textiles to food, this Little India is worth visiting and is among the must things to do in Toronto.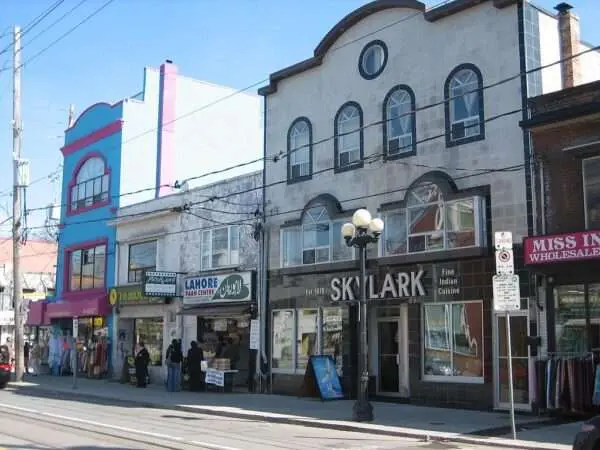 Dine Indian, shop Indian, and this place is very crowded as most of Canada's South Asian population prefer this area to be their go-to place. One can find the cultures of Pakistan, India, Nepal, Bangladesh, and Sri Lanka here.
12. Visit the Museums
Aga khan museum in Toronto houses more than 1000-year-old artistic accomplishments, painted manuscripts, metalwork as well as many scientific instruments that date back to the civilizations of the Iberian peninsula to China.
Designed by Pritzker Prize-winning Japanese architect Fumihiko Maki, one of the best museums to visit in the 20th century. Youngsters can take part in art games here and solve puzzles on Sundays.
There are a few more museums in Toronto which are among the must things to do in Toronto, such as The Royal Ontario Museum, among the largest operating museums in North America, which is home to more than 6,000,000 items and comprises 40 galleries, the museums have a diverse collection of world cultures.
Royal Ontario Museum is free to visit for its members, otherwise, it's chargeable, specifically, $14 for children, $18 for senior citizens, and $23 for adults.
Also, the 3rd Tuesday nights of the month are free to visit the Royal Ontario Museum from 5.30 pm to 8.30 pm respectively.
13. Check out the Ontario Science Center
The Ontario Science Centre is another worthy visit when you're in Toronto. This place has something for everyone from children to adults to learn about science. The on-site IMAX Dome theatre is super awesome for kids there.
Also, discover the wonders of the galaxy in the Space Hall. There are many unseen twists for every person in Science, it roughly takes about two hours to see much of the science exhibition.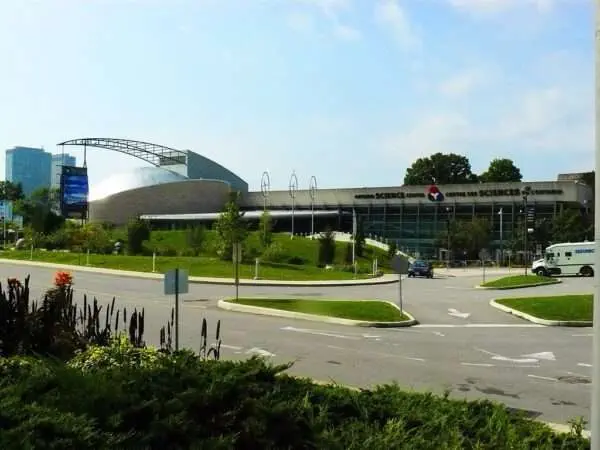 In December 1996, The Ontario Science Centre opened OMNIMAX theatre which attracts about 1 million yearly attendance.
Adult admission at the Ontario Science Centre costs $22, for children it's $13, while for kids it's about $16. The Science Centre is enriched with scientific knowledge and for the ones visiting Toronto, it's one of the best things to do in Toronto.
14. Shop at St. Lawrence Market
A major public hopping destination along Jarvis Street, St. Lawrence Market is a shopping paradise, a fantastic foodies' joint, one can find here things ranging from fresh produce to meat items.
St. Lawrence Market is a must-visit and is among the usual things to do in Toronto, where you can find some crafted artisans, to butchers, fishmongers, handmade jewellery and boutiques, and florists.
One can visit this place, ideal for family visits, with culinary workshops, cooking classes, and other interesting events organized by the market community.
Barbecue Pork, Potato Pancakes, Poppy Seed Bagel, and the legendary Peameal Sandwich are some of the most enjoyed items by the foodies there.
15. Visit the Distillery District
A commercial and residential district to the east of downtown Toronto, this Distillery District is home to numerous cafes, restaurants, shops, and heritage buildings signifying Victorian-era architecture in Canada.
There is always something interesting to do here, be it Summer or winter, especially Cobblestone streets are the most attractive, the reason is it's filled with numerous art galleries, gastronomic delights, and yes, Balzac's Coffee is hyper famous.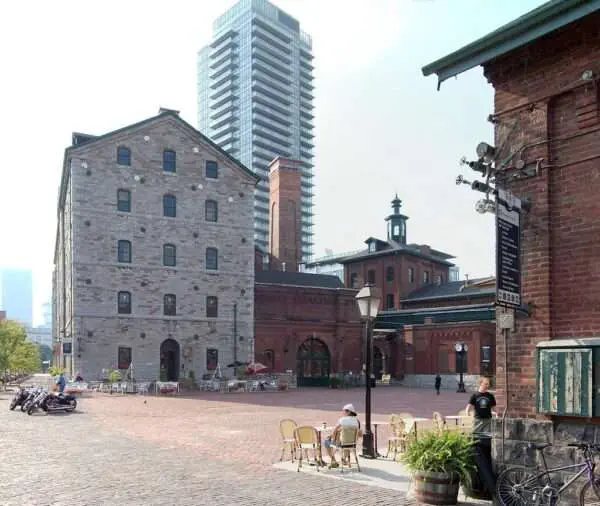 During Christmas, the whole place's decor changes, and that's where the bakery shops and chocolate shops come into power, many agencies are there that charges around $15 per person for a full walking tour of the Toronto Distillery District.
16. Visit the coolest Neighbourhood
West Queen West, a neighbourhood that the whole of Torontonians think of as a cool and artsy, hip culture neighbourhood, is honoured by Vogue as one of the coolest streets in the world.
The people are welcoming, one can spot graffiti and kitsch everywhere, and since the past decade, artists and fashion designers have become the face of this neighbourhood.
One can visit this place and chill in one of the most beautiful parks of the city, Trinity-Belwoods Park, where people constantly buzz with creativity.
One of the bucket list places, when you're in Toronto, gasping around the streets watching artworks and sipping your favourite drink at one of the cafes, is amongst the must things to do in Toronto.
17. Hit the beach
It doesn't matter is summer or winter when you're visiting Toronto, hitting the beaches is a must thing to do in Toronto.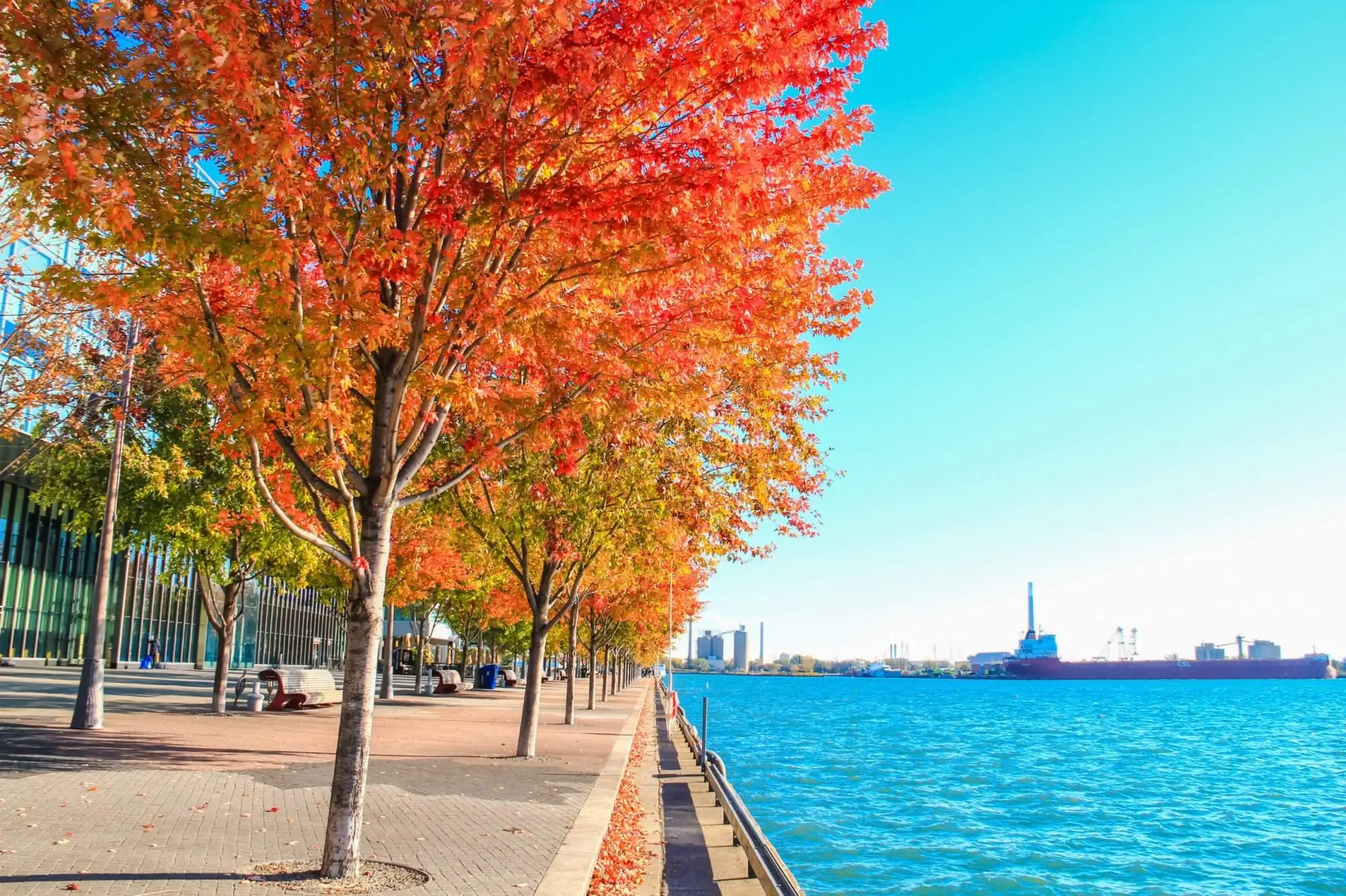 Toronto has six beaches namely Urban Beach Park, Sunnyside Beach, Bluffer's Park Beach, Woodbine Beach, Clarke Beach, and Marie Curtis Park East Beach, heavily popular among tourists.
Leave boredom in your hotel room and hit the beach where kayaking, canoeing, boating, trails, kite-boarding, and Picnic Shelter options are available. Or you can enjoy yourselves with a charcoal Barbecue to sort your night alongside the beach.
If you need a little sand and sunshine in your life while you're in Toronto, this is exceptionally the far best option you should try.
18. Visit Canada's Wonderland
Hey adventure lovers, and to all who want to experience surreal roller coaster rides and high jumps, Canada's Wonderland in Vaughan, an hour from Toronto, could be your perfect spot.
It is the country's largest theme park and also the first major one, and also, the most visited amusement park in North America.
It costs around $40 (excluding tax) for one's admission there, but that's worth it, it has Yukon Striker, which is the fastest, longest and tallest dive roller-coaster ever, which can plunge at 130 km/h.
Levithan and Behemoth are another two popular roller coaster. One can also take a spin on Character Carousel, or take a leisure boat ride at Swan Lake.
One eye-catching show, Starlight Spectacular, which composed of lighting, laser, and water effects in the evening. A visit to this place is a worthy adventurous one.
19. Camp in a Rouge National Park
Rouge National Park can be called Toronto's best-kept secrets because many people are unaware of this rich natural, biodiverse, and urban park which offers hiking trails, and glamour camping where you can stay all night watching the starry sky with a campfire behind your soulmate is among must things to do in Toronto.
Said it's 23 times bigger than New York's Central Park. You can experience hassle-free camping by renting half-tent hybrids from the campsite management.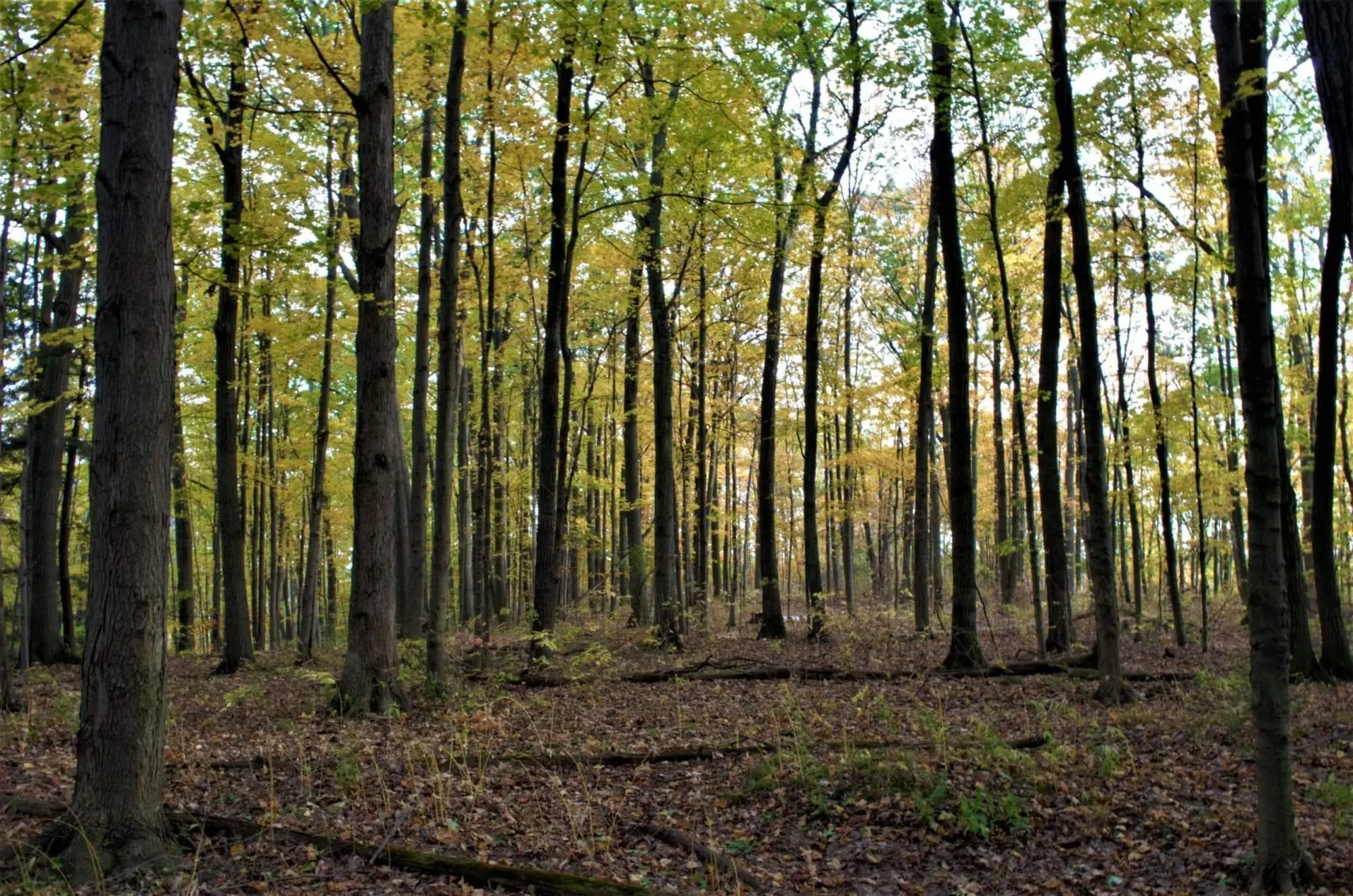 Nestled on the banks of the Rouge river, a night spent at this place can give anyone chills any day. Lodging facilities are available, which can accommodate up to 6 people and start from $120/night, roughly.
Final Words
Toronto captures a huge mark on someone's heart who has visited the city. A potpourri of diverse cultures, Toronto has all a city is known of.
Here above there are twenty different things to do in Toronto listed, now it's your turn to tell me in the comment section which places from these twenty you've visited!