There are a lot of aspects in different forms that attract people to choose a destination and explore its various attractions, but the biggest aspect that plays a very important role in deciding a final destination is food. One can never go wrong with the food, especially if it's the authentic food of a place like Toronto food, then it has a big impact on people choosing the destination.
Many places are mostly famous for the various types of food they offer tourists, as food brightens up people's moods like nothing else. It is important to know what place offers what food and what one must try first from the humongous food options available.
A City Like Toronto:
Toronto city is what we can call the place for everything. There are so many cultures of people residing and with that call for the cultural food is at the finest. The capital of the Canadian province of Ontario, Toronto offers its people beautiful nature-filled surroundings, modern attractions, and diverse food culture.
The city is famous for its beautiful attractions, tall standing skyscrapers, and air filled with the warmth of people to the mouth-watering Toronto food found in every step of the city. Every attraction in Toronto has its kind of food display that one wants to try, as it looks tempting to resist.
As many cities are famous for one or two things, but Toronto is an exception as it is a package of everything, many people who resided from different parts of the world in the early times in Toronto have brought their culture with them which makes the city more worth visiting and trying various food options they have to offer.
Toronto is said to be one of the multicultural cities that makes the cultural experience of the city and its beautiful gems more attractive and endearing for the people. So that is why it is one of the popular holiday day destinations for people to create amazing memories and Toronto food to not miss.
An Overview Culture Of Toronto Food:
North America's largest cities as the name itself say largest in every aspect offer different cuisines from around the world, as well as authentic food with every restaurant giving their touch, which makes it more exciting. As the same dish can be offered in many varieties that make it more special for the people to try it as much as they want.
Different parts of the world inspire Toronto cuisine. Hence, it also becomes another reason for people to visit Toronto as it allows them to taste the amazing foods the world offers. There are many authentic neighborhoods in Toronto like Chinese, Korean, Thai, and many other places that guarantee to satisfy food lovers' taste buds.
Toronto's restaurants not only serve authentic food but also creates the perfect atmosphere for people to have a relaxing and wholesome meal to make their heart and stomach full of food and happiness. Other than restaurants and cafes there is a thing without it nothing can complete a proper food tour and that is called street food.
Street food is a famous attraction all over the world including Toronto and one can find so many while taking a walk through the city, certain hidden gems need a lot of finds but in the end, it's worth it.
Street food is an integral part of the authentic food of different countries and one should and must try them. They are mostly found in authentic neighborhoods as they are displayed on the streets and the smell of the food is spread throughout the area urging people to have a taste of it.
15 Best Toronto Food That You Must Try:
As Toronto is known to have a diverse culture with people from different parts of the world, it makes sense to see a lot of different kinds of authentic food available in the city. Toronto food is not something as a specific dish but a whole lot of cuisines from every part of the world.
The options that Toronto food presents for the people are massive and in every Toronto restaurant, there is so much one can find and explore in terms of food that is one of the specialties of Toronto food. Toronto food includes so many varieties of food products that can be made and present in several ways.
1. Ground Beef:
Beef is one of the most popular foods produced in the world, especially in the Asian continent. The use of meat is done quite often in many dishes in Asian households. Beef can be found in many ways and people can buy them as per their choice or according to the dish they are making.
Ground beef is thinly or minced chopped meat with a knife or meat grinder mincer and in Toronto is mostly sold as vacuum packaged 1 lb packages to lock the freshness and quality for a long time for the people.
Toronto food connects to ground beef very much because of the authentic neighborhoods of Asian countries located in Toronto as well as Toronto people love to use them in their dishes. The large portion of ground beef in Toronto is used in making tacos as beef is minced thinly so it is easier for filling up the tacos.
Tacos are another one of the famous Toronto food and are consumed on a large scale so it automatically increases the sales of ground beef. Also, homemade lasagna or even hamburgers are another popular dish of Toronto food. As ground beef is Canada's most favorite and affordable protein, it is available all over the country.
In Toronto, there are many places where they sell fresh beef like The Butcher Shoppe and The Streak Master and in Kensington Market, there are a few shops available as well for people to easily get fresh beef.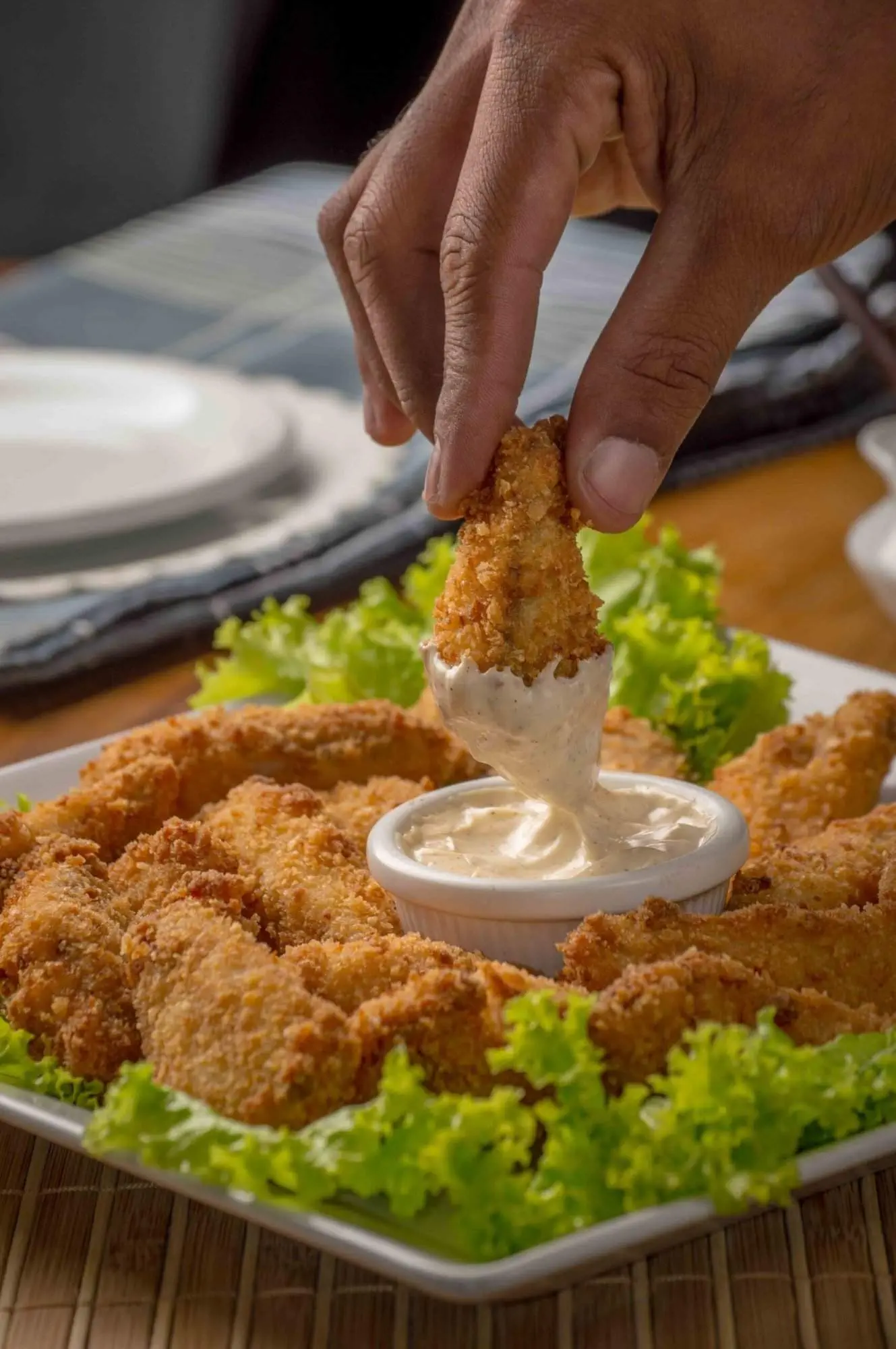 2. Fried Chicken:
Fried chicken is that one dish that wherever one goes will be found in every corner of the world. It is that dish that every non-vegetarian loves and whenever they eat every time the taste of it is different. The fried chicken menu is a special section in restaurants for all the chicken lovers.
The popularity of chicken has grown very much for a long time and the varieties made by chicken are diverse. From chicken wings to drumsticks dipped or cooked in honey and spicy sauce is one of the famous dishes internationally.
There is another name for fried chicken that is southern fried chicken a dish made with chicken pieces coated in a batter of flour, and various seasoning and pan-fried or air-fried with bread crumbs coating the outside of the piece to get that crispy crust texture to the dish enchaining its delicious flavor as well as the way it looks for people to enjoy it to the fullest.
Just like everywhere in the world, Toronto served people delicious fried chicken from Penny's Hot Chicken, and Chica's Chicken, and if one wants to try authentic fried chicken then Tokyo's Hot fried chicken is the perfect place located on college st is the best Japanese-style spicy food truck. Fried chicken is also added to the sliders with caramelized onions and sauce is the best combination one shouldn't miss.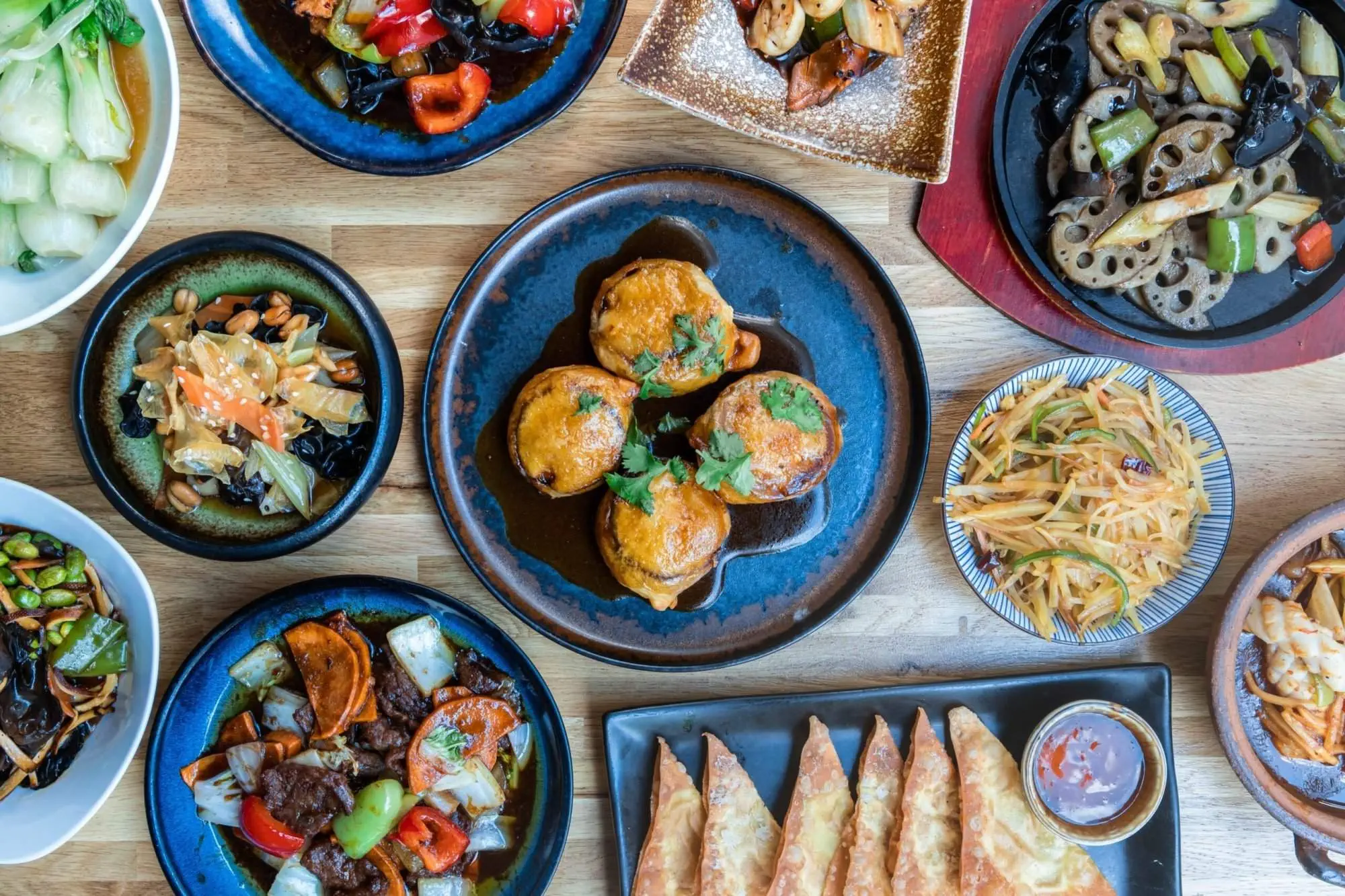 3. Authentic Thai Food:
Thai cuisine is one of the popular dishes of Asian cuisines and is the national cuisine of Thailand. Thai food can be described as simple or lightly prepared dishes but with aromatic smell and spice as its signature specialty. Every Thai food looks simple but has a little kick of spice and aromatic components which makes it more interesting to try.
Authentic Thai food is a big culture with so many food dishes made with different techniques available for people to try and learn more about Thai cuisine. There are various dishes and restaurants included in Toronto food that makes it easy for people to try all the food dishes at once and easily available.
Thai food mostly includes seafood as its main ingredient and has a unique taste to it to try. Many Toronto restaurants of Thai food serve amazing menus with dishes satisfying people's taste buds.
Khao San Road, a signature Thai restaurant serves from starter to main courses a top-notch meal for every Thai food lover. From som tam, papaya salad; gaeng, curries to signature dishes like pad gra prow, a spicy Thai basil chicken is available in the restaurant. Another famous place of Chef Nuit and Jeff, PAI serves dishes like salted crabs to NANA, a contemporary Thai fare that serves amazing street food to not miss.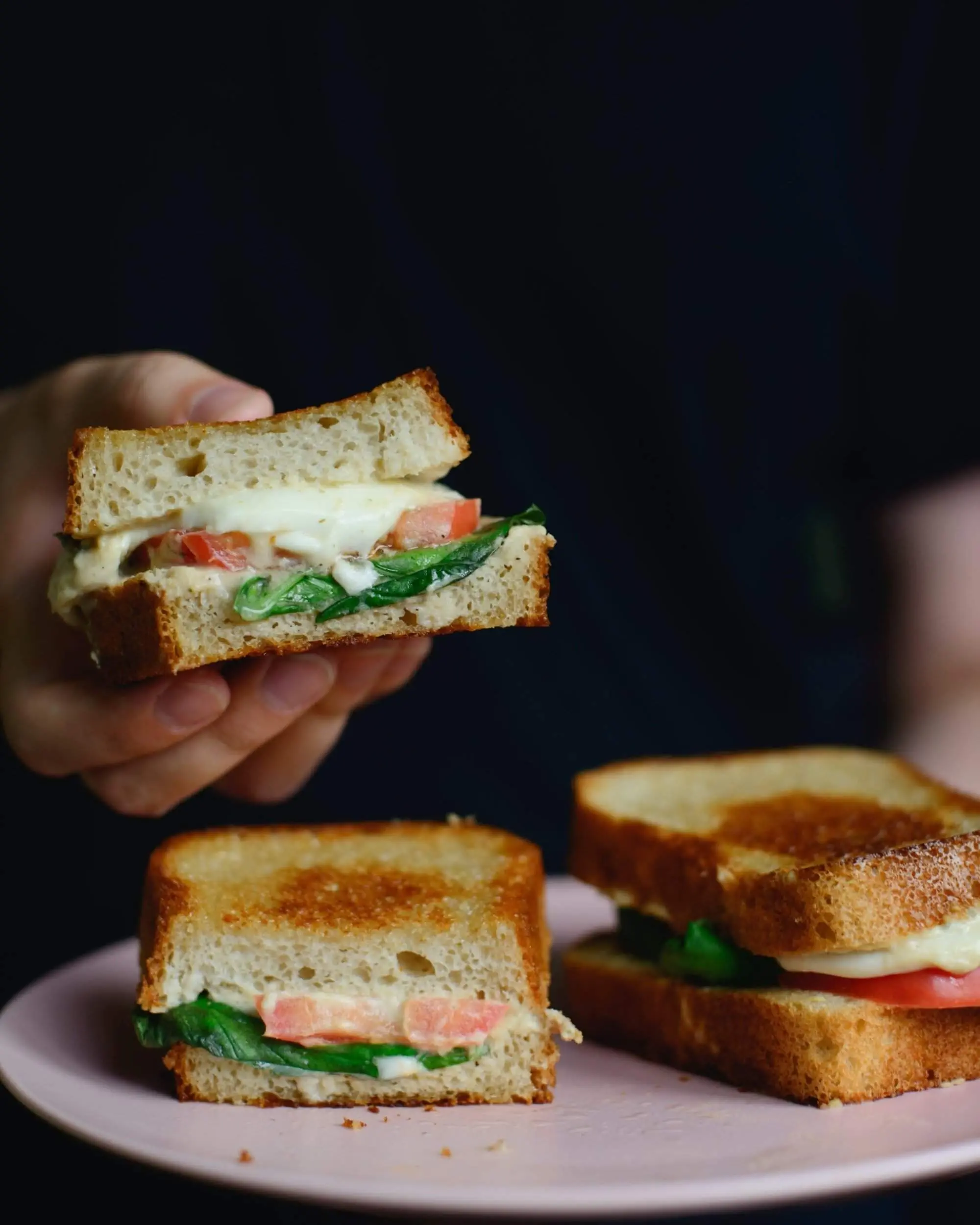 4. Grilled Cheese:
What is that one thing that can be added to an already tasteful dish to make it more mouth-watering and creamy or to lower the spice level? Maybe a small block of cheese or a slice of cheese can be the right answer.
Grilled cheese is popular for making grilled cheese sandwiches that can be found in restaurants or tiny shops as the popularity of it is quite high. In Toronto restaurants, American cheese slices are used for making grilled cheese sandwiches and served with hot tomato soup for enhancing the portion as well as the flavor sit well together.
The extra buttery toasted bread with caramelized onions and extra peppers or on egg bread served grilled cheese sandwich is worth a try.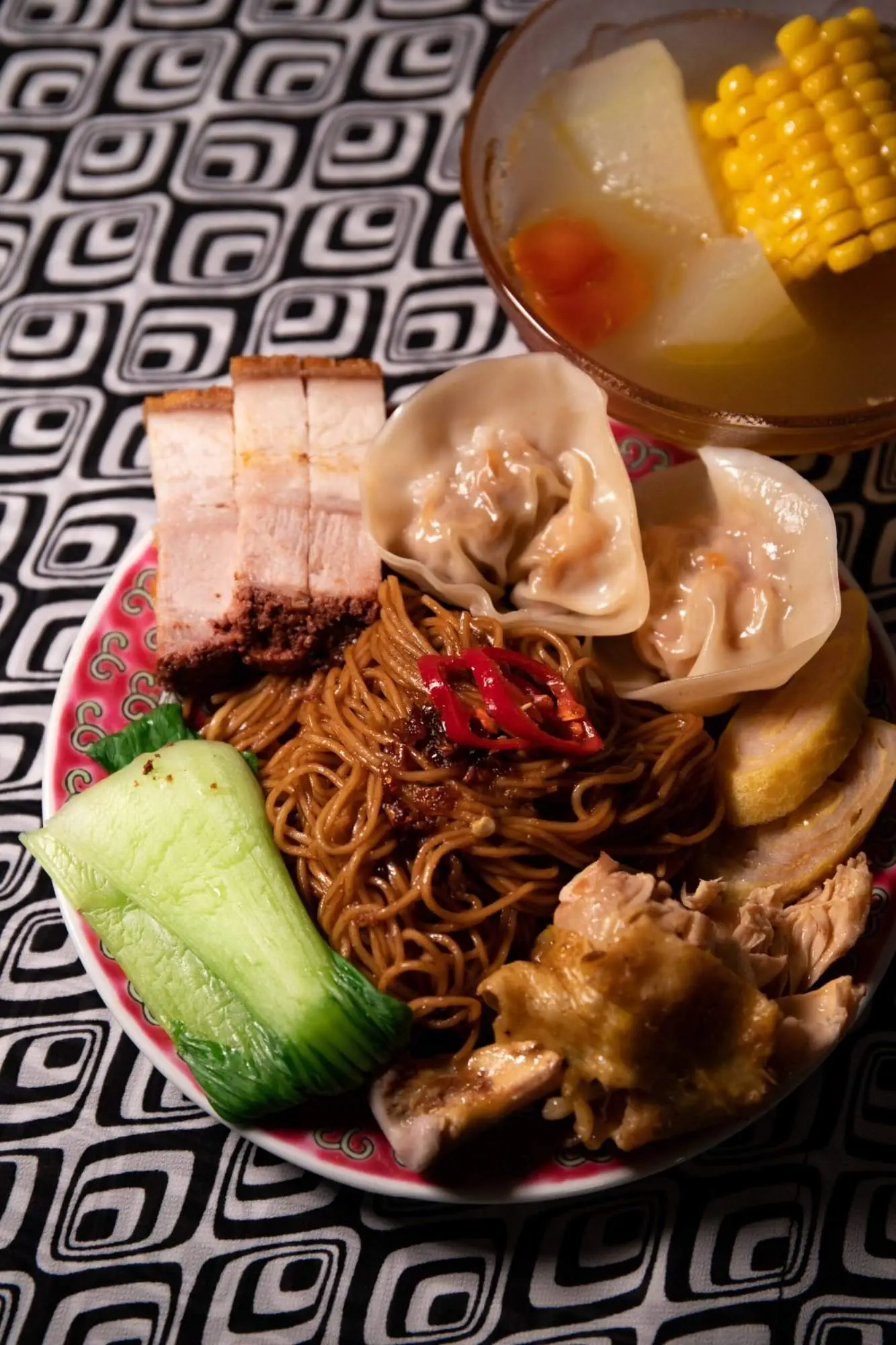 5. Chinese Food:
Another category of authentic Toronto food is Chinese cuisine. The popularity of Chinese cuisine is worldwide as the menu includes so much delicious and fulfilling food made with different types of sauces.
Many cuisines originated from China and have influenced other Asian countries' cuisines by adding a touch of theirs to dishes. The authentic neighborhoods in Toronto food included Chinese food as the top search and in many Toronto best restaurants serve Chinese food as their main course.
The entertainment district of food is mostly on Dundas St W where Asian Legend serves microwave ready-meals easy for on the go, Hong Shing Restaurant and King west Lee Chen Asian Bistro serves traditional and classic Chinese food with cocktails for refreshment.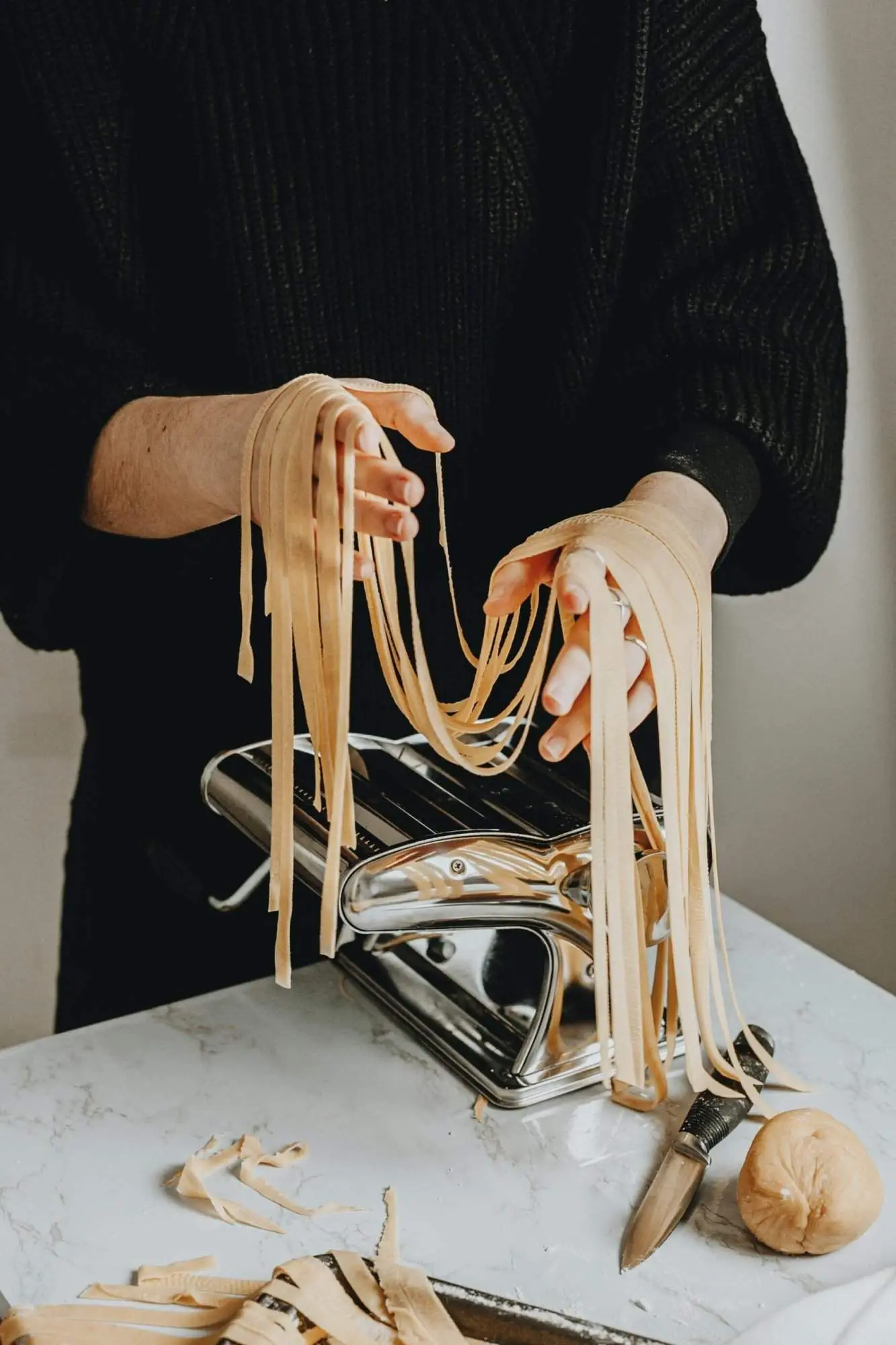 6. Fresh Pasta:
Pasta is that food option that can be a dinner or an evening appetizer mostly made in red or white sauce. Making fresh pasta is not that hard but it needs a proper technique at first and then it is a cup of tea. Homemade pasta usually requires quite a few ingredients like flour, eggs, oil, and some other things.
Homemade fresh pasta requires quite a time and hard work but when it is made fresh the taste of it cannot match anything else and that is why there are places that make fresh pasta and serve people in their delicious pasta sauce.
In Toronto restaurants, both vegan and non-vegan fresh pasta cooked in sauces is available for the people. There are some tiny shops as well where one can find delicious fresh pasta as a wholesomeness meal.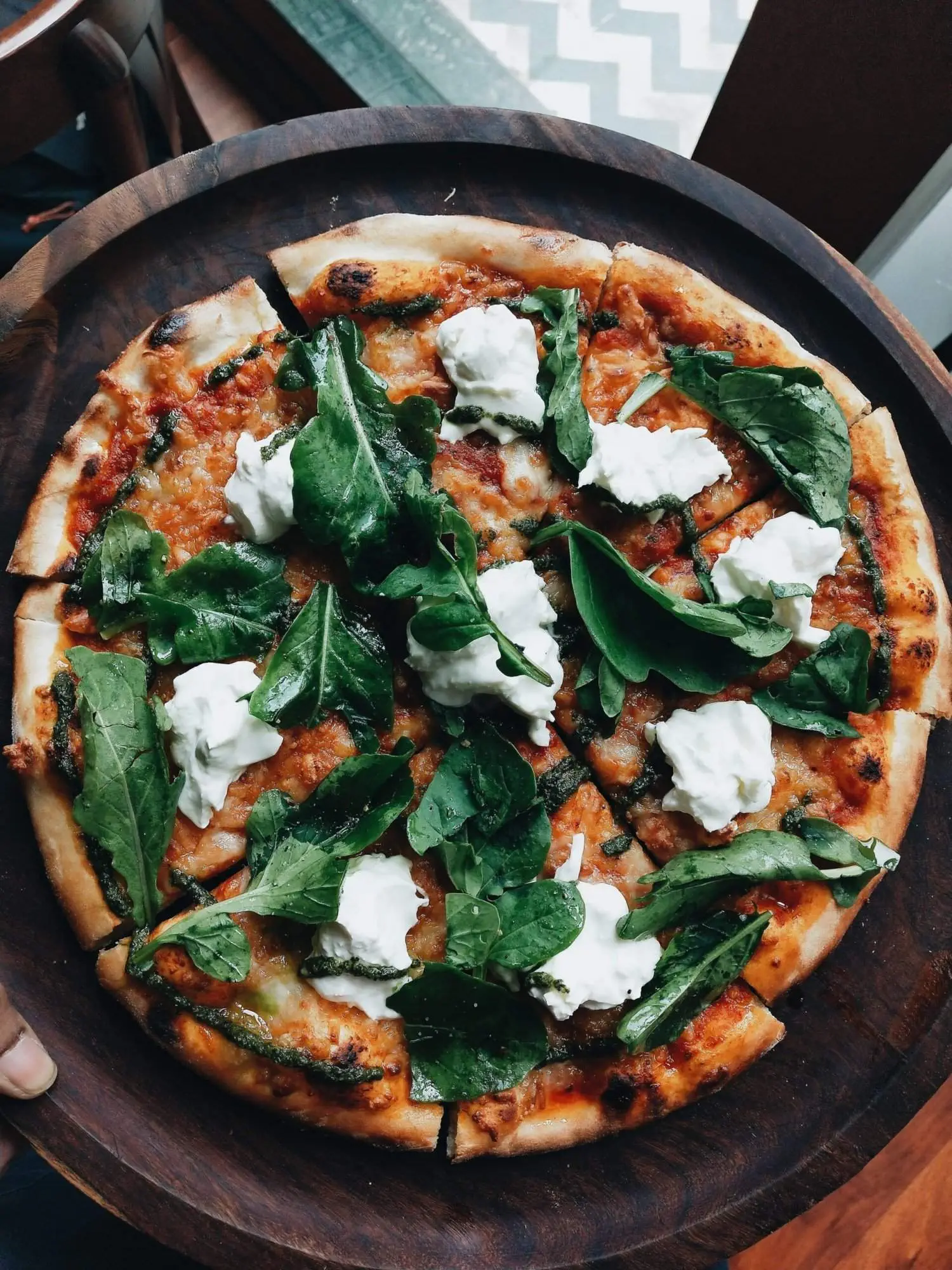 7. Pizza:
Food culture can never be completed if food like pizza is not included in the list. Pizza is that food that can make anyone's mood bright with just the smell of it. There are a lot of variations of pizza from its bread, sauce, spice, toppings, and most importantly the cheese, and it is made with a lot of thought for making it tasteful for the people.
In Toronto food, pizza is the ultimate food option for most people as it allows people to choose what kind of pizza they like. There are various toppings and a lot of people try to experiment with the toppings like from red onion to pickles to many others that can make pizza enjoyable yet delicious.
Pizza is another good dining option that can never go wrong and it's super tasty for anybody to complain.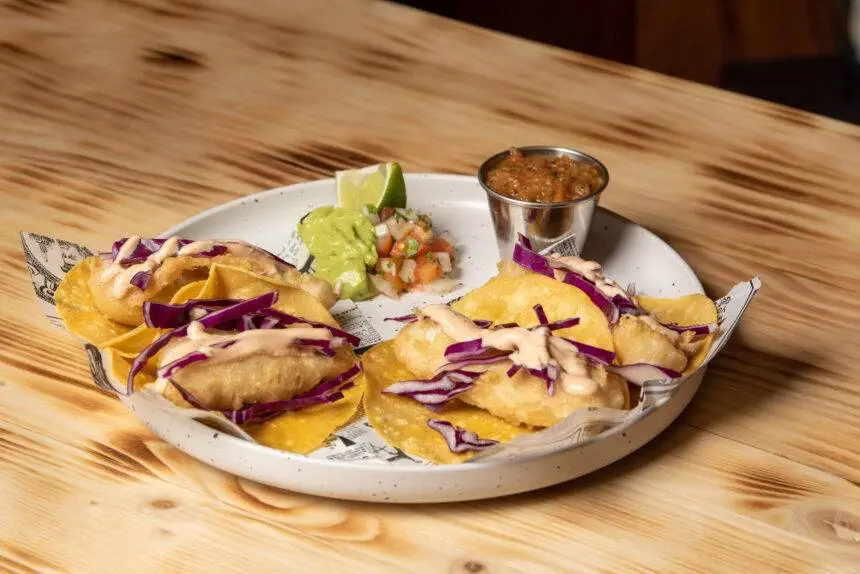 8. Baja Fish Tacos:
Seafood is the kind of dish not many people prefer but some dishes can help them if they want to try some seafood items as a change. Seafood dishes can be tried as authentic styles from Asian cuisine or many western countries have made their versions for people who prefer seafood.
Tacos, burgers, and pasta are mostly those dishes where one can find seafood involved in them. Baja fish tacos is one of the famous dishes known worldwide for its soft tacos filled with fried fish and ranch dressing making it more tempting for people to have its taste.
Seven Lives, home to one of the best Baja fish tacos located in the heart of Toronto, the historic Kensington market has been serving fish tacos since 2012 and is still dominant in selling the best of Toronto's fish tacos.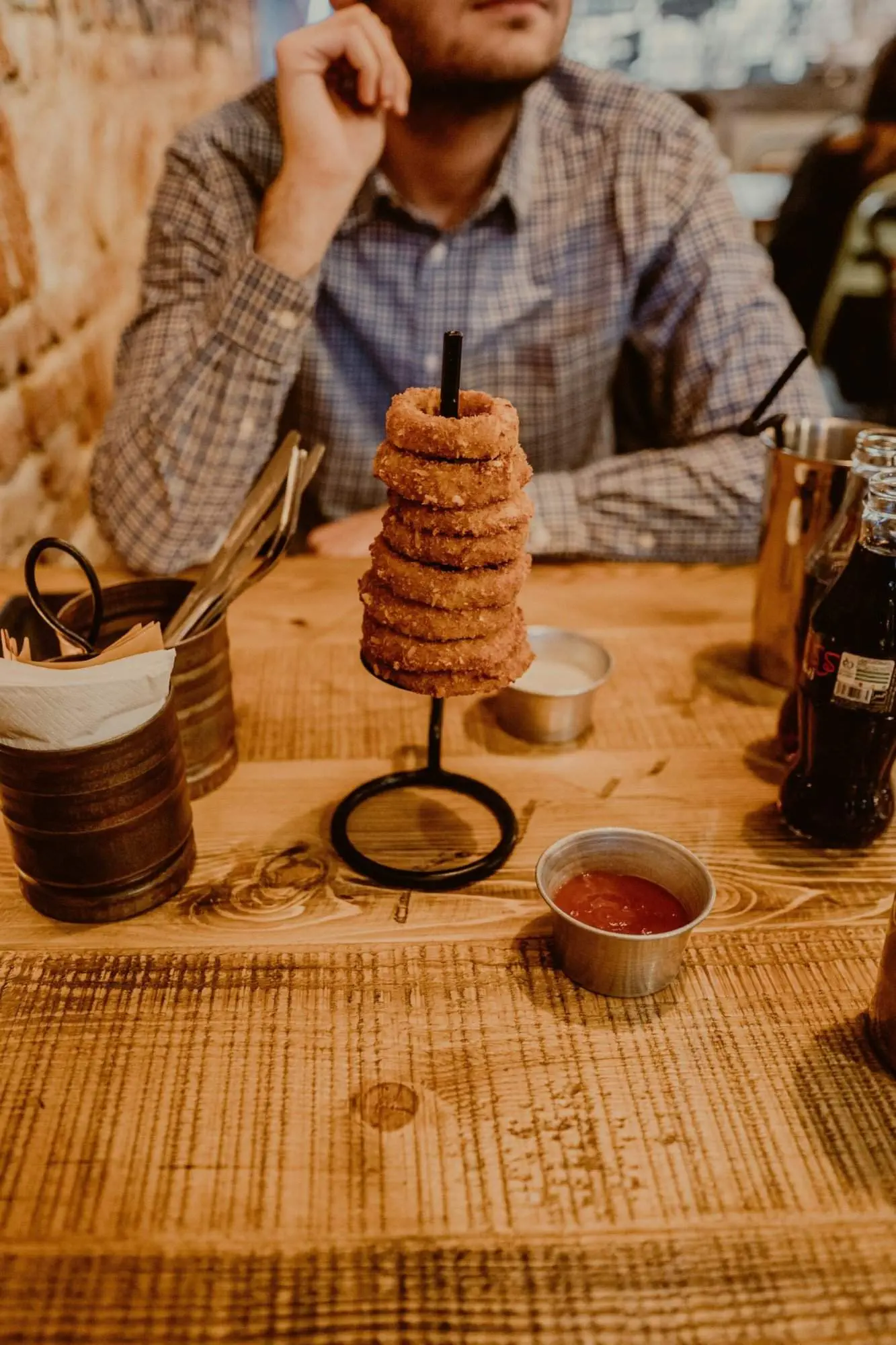 9. Quinoa Onion Rings:
Quinoa onion rings are the best vegan Toronto food that can be enjoyed in any restaurant or tiny shop. The onion rings are said to be the best side dish that can complement any dish as they are crispy and enjoyable to eat.
Quinoa onion rings have become popular in many restaurants as well as the homemade version as the process of making them is very easy and needs only a few ingredients like onions, puffed quinoa, breadcrumbs, seasoning, and oil.
They can be air-fried or pan-fried as well as gluten-free quinoa onion rings are also available which makes a lot of people want to try them. In Toronto restaurants, one can find quinoa onion rings as the highlighted menu item with tomato sauce or special dipping sauce on the side.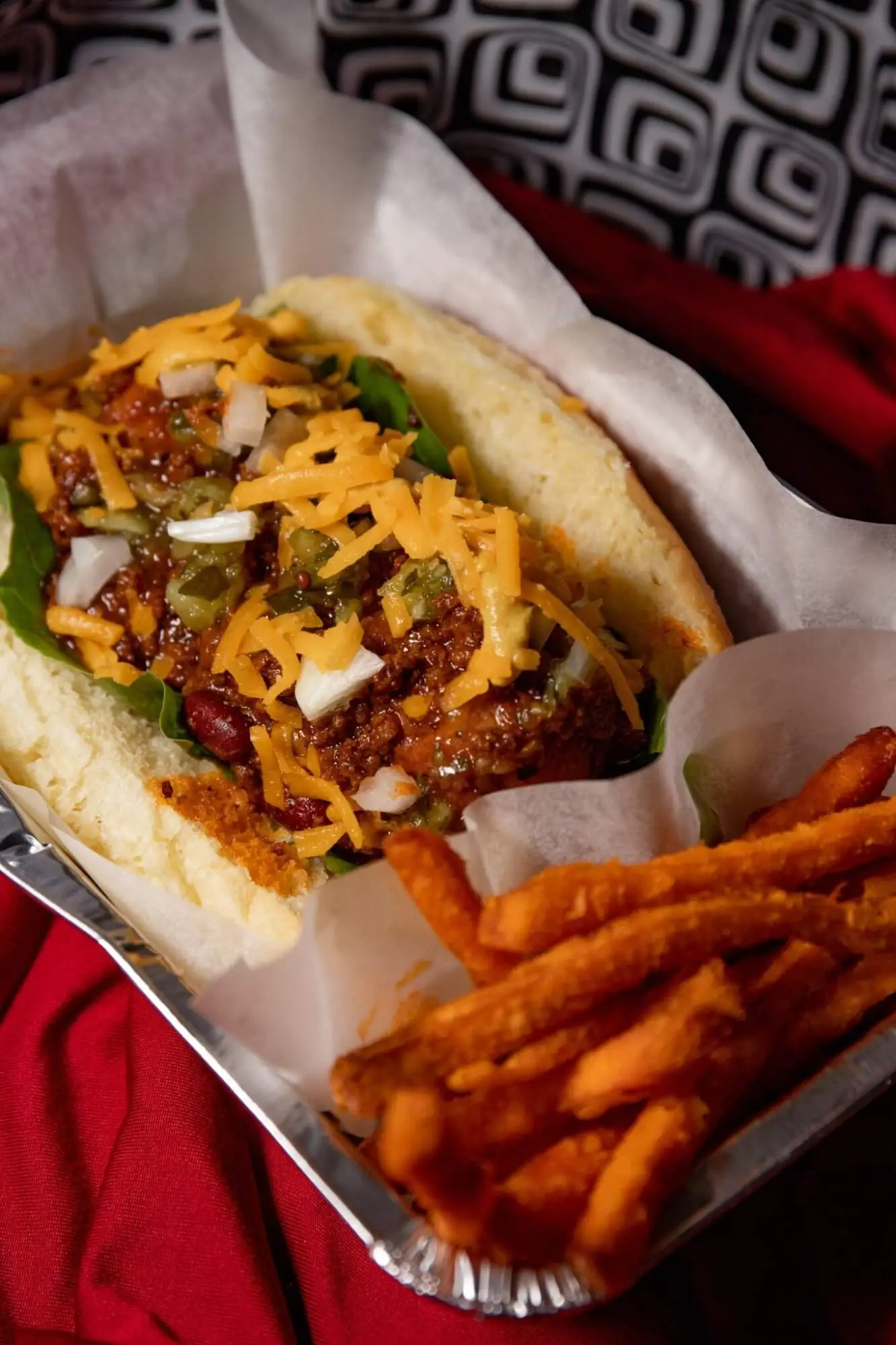 10. Chorizo:
Mexico is known for its high contribution to the world of food and has been successful in making people aware of its different kinds of dishes like tacos, a very popular dish worldwide.
Just like tacos, another dish of Mexican cuisine is chorizo. Chorizo is a pork sausage that is cooked and can be added to many dishes as a source of protein. The chorizo is cooked and it is mostly added to tacos or eggs, just a little portion is enough to get the proper smell and taste of the pork sausage.
It is one of the famous dishes in Mexico and its popularity has spread in Toronto as well making it one of the desired dishes for people to order. Some places in Toronto served chorizo made with fresh and good quality pork like Bar Raval, and Bar Isabel as they are proper Spanish restaurants.
11. Bagels:
What is that one combination that can never go wrong and taste super delicious? Is it a Bagel with coffee? Maybe yes. Having coffee in the morning is compulsory for any coffee lover and that is why many coffee shops can be seen with bakery items on the side.
Bagels are mostly used by Americans and in Toronto, the Montreal Bagel is the most iconic among Canadians. Bagels with cream cheese are the most popular Toronto food item to order with a mandatory coffee on the side.
In every coffee shop, one can see varieties of bagel sandwiches with different inner fillings and every one of them tastes amazing.
12. Steamed Bun: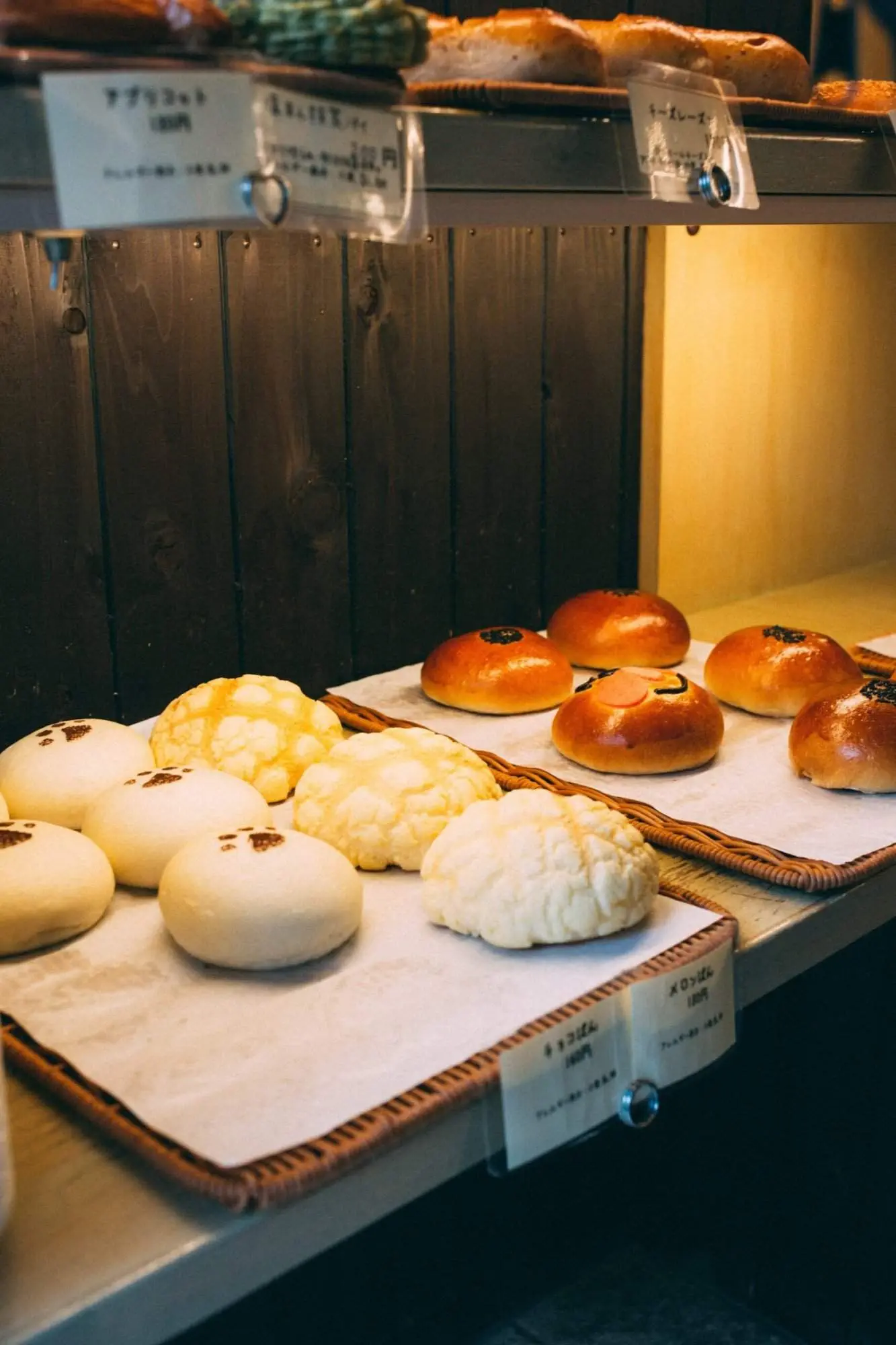 The Chinese and Japanese people are seen with white types of buns walking on the street or many places have steamed buns displayed in their shops. Steamed buns are fluffy, warm, and delicious treats with various fillings inside made with flour, sugar, yeast, baking powder, and milk.
In Toronto, one can find places like Chinese Bakery and Mean Bao serving traditional bao (steamed buns), dim sim, and tofu pockets which are one of the best-selling food in Toronto. Steamed buns are fun to eat as they are chewy from the outside and inside the fillings are warm with different sauces coasting them.
A must-visit place in Toronto food as it's perfect for food lovers who want to try some authentic Asian cuisine.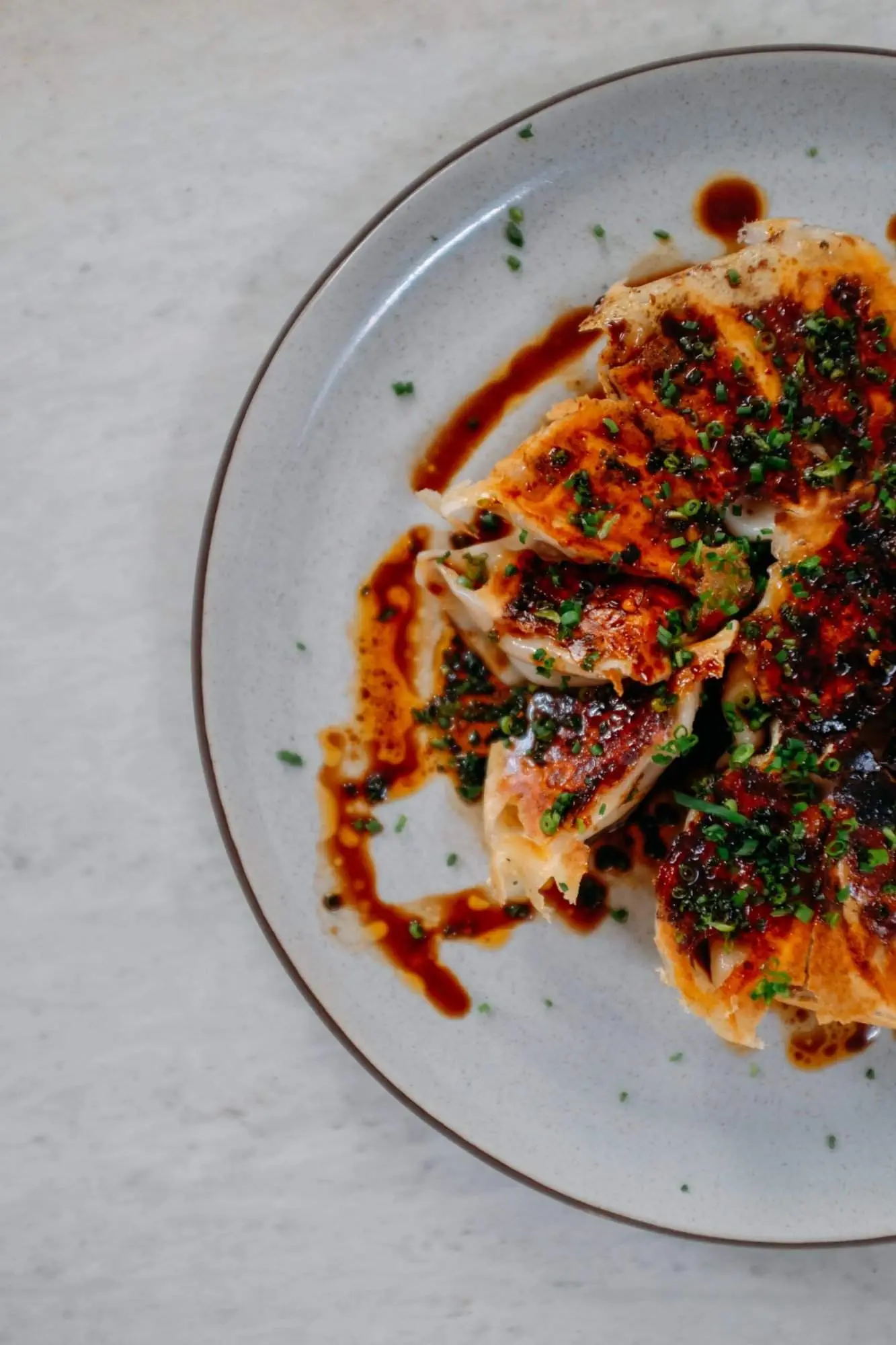 13. Hakka Wontons:
Hakka wontons another authentic Chinese dish inspired by the Hakka people of china is a dish for friends and family. It is made up of shrimp and pork and to add the magic of seasoning to the dish various Chinese sauces are added to enhance the flavor.
It is crisp-fried with the shell coasting the outer of the filling with the help of wonton wrappers. One can add thinly sliced vegetables with the choice of proteins or it can be made into a vegetarian dish as well.
Toronto food consists of many places where Hakka wontons are sold at a high level like Wong's Asian Cuisine Indian Hakka, and Urban Hakka are the perfect places to visit.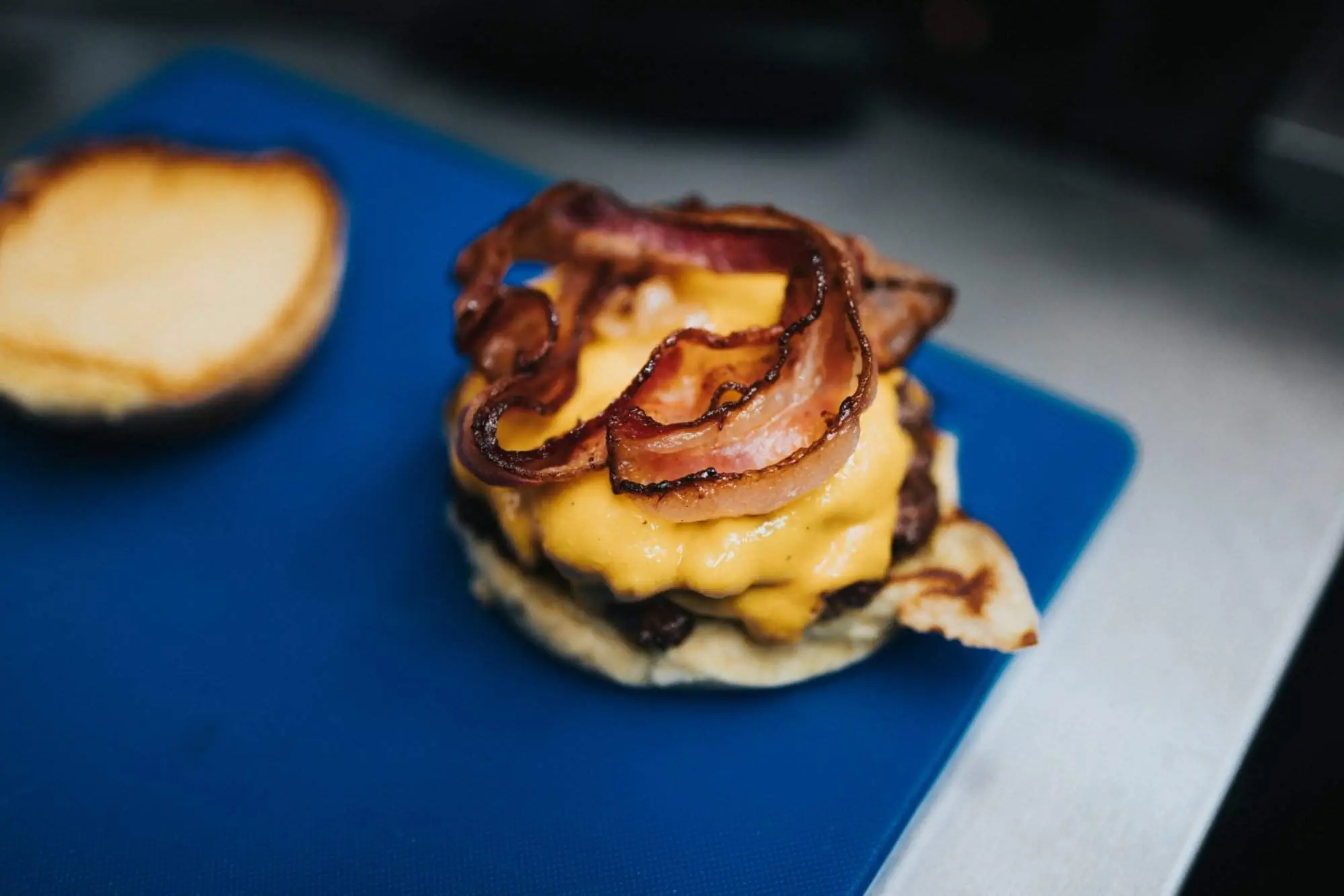 14. Peameal Bacon Sandwich:
Toronto is known for its sandwiches as many dishes in Toronto restaurants are mostly made up of bread with different food items and sauces added between the sandwich with side dishes complementing the meal.
Peameal bacon sandwich is one of the famous Toronto food made with unsmoked bacon that is cooked on a Kaiser roll and topped mostly with mustard or order topping depending on the people. It is a signature item of Toronto, so many places serve the sandwich and every place has its flavor and taste.
Peameal bacon sandwich is mostly found in St. Lawrence market therefore the most iconic stall for the dish is Carousel Bakery which serves the award-winning Peameal bacon sandwich that everyone must try.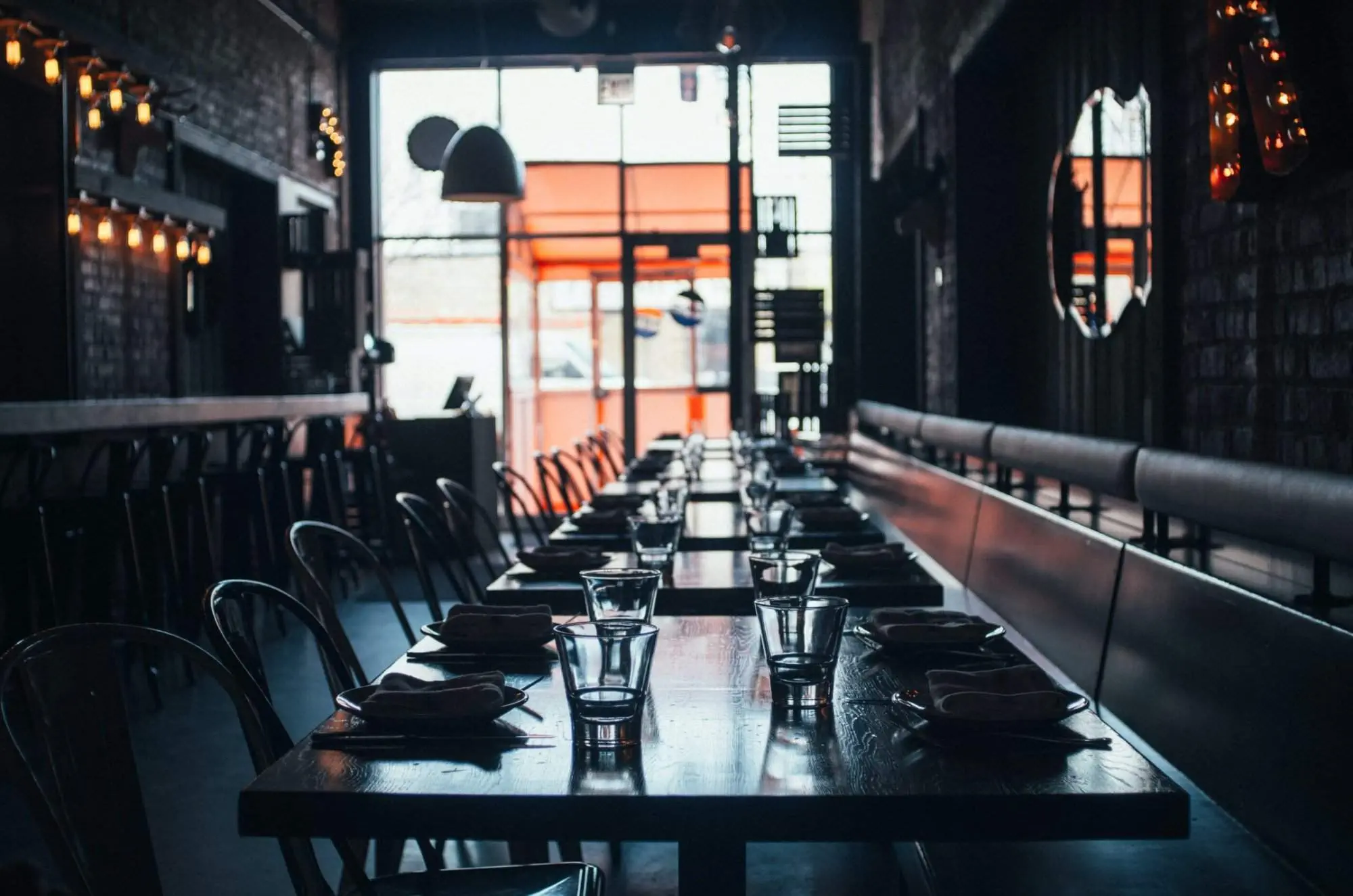 15. Richmond Station:
One of the most popular places in Toronto in terms of food is Richmond station as there is nothing that one can't find. It is said to be a stopping spot located in downtown Toronto. The place is rich looking but with a cozy feeling residing in every corner of the station.
The place is absolutely beautiful with amazing food and drinks making people absolutely at ease. The restaurant is made up of two levels so people have the choice of what spot they want to eat like the tavern, which is the street level; then there is the dining room which includes the chef's table so people can enjoy watching their food being cooked.
Richmond station is the perfect place for Toronto food as a soulful meal with family and friends.
Final Note:
The category of food is humongous and there is a lot to try but amidst there is something for everyone. One can find so many options of the same dish but in different forms and thus that makes it more exciting to try.
Toronto food is a whole lot of cuisine that is spread throughout the whole city and with the vibe of the city, the food makes it more exciting and enjoyable for the people. Food is spread in every corner of the city in different forms to different authentic cuisines from around the world, Toronto food has all in one.