Are you looking for some Furniture Stores in Ottawa? Have no worries because we have listed some best furniture stores in Ottawa!
Furniture Stores Ottawa is high; you can spot many at any street corner, but we have listed a few best recommended and high-rated furniture stores in Ottawa. So please sit back, relax, and allow us to guide you through the journey.
Good furniture stores in Ottawa are only a handful, which offers the best quality and reasonable prices. Visiting a good furniture store is vital for enhancing the overall look of your house or workplace.
The furniture adds essence to an empty home or place, and it's an important part of a house.
And not only does the furniture adds a feeling to the place, but it also decides the aura and makes a statement about the homeowner.
Whether you are shifting to a new home or just trying to renovate your old house with furniture, you can visit these best furniture stores in Ottawa!
Furniture Stores Ottawa: 12 Best Places!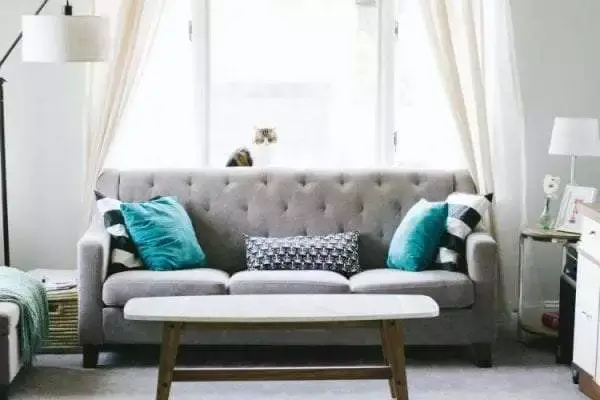 1. Blueprint Home
Located on Wellington Street, you can easily reach Blueprint Home furniture store in Ottawa, and the things you will find here are some of the best in quality.
The store specializes in sofa variants. You can find lots of designs, patterns, seating capacities, and sizes of sofas here.
Some other furniture that you can shop for includes a variety of sofas, beds, chairs, ottomans, and benches, media units, workspace tables, accent tables, dining table sets, storage, shelves, beds, dressers, etc.
Before you visit Blueprint Home, remember that they are one award-winning furniture store in Ottawa.
2. Leon's Furniture
Leon's Furniture is an almost a century-old store present in Ottawa, which is run by the family Leon who has maintained a quality standard of their products and services.
The stores have expanded, and many retail chains can be spotted all over Canada, employing over 10,000 employees.
This retail furniture store in Ottawa offers elegant furnishing options and products like home electronic appliances and major merchandise.
Mostly you are likely to find some lavish collection of sofas, living room requirements, recliners, coffee tables, dressers, bed frames, and lights.
You can even order your furniture on their official website and get it delivered within 60 days in Canada.
3. Upper Room Home Furnishings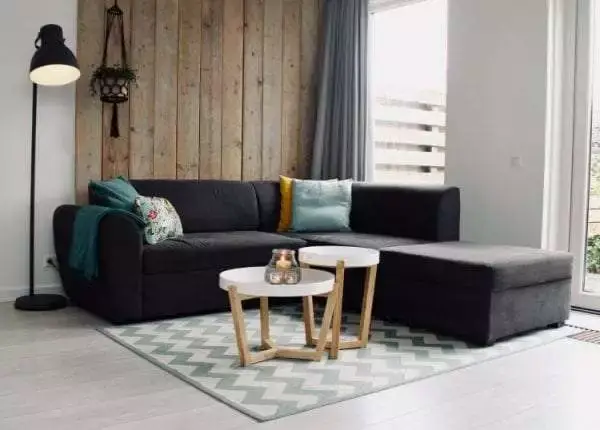 Upper Room is a very reputable furniture store in the Ottawa region, and it is operated as a family business. Here you will get personal assistance and special care while you shop here.
The shop has furniture that fits every type of décor taste of an individual, from elegant to contemporary.
The best quality of this store is you can explore thousands of fabrics here and a wide range of leather choices. The store provides delivery options, financing facilities, and interior design consultation, and customer satisfaction is their top priority.
You can buy some elegant bookshelves, cabinets, benches, stools, tables, and lots of other furnishing options here in the Upper Room home furnishing.
4. Cadieux Interiors
When you want to shop for a lot of stuff for your house, if you are moving to a new house, Cadieux Interiors is somewhere you should visit.
Opened in 1962, the store has expanded and impressively improved its business. Their products reflect the amount of experience it has been made with.
You can find a wide range of items here as the categorization has been made into accessories, including pillows, curtains, rugs, and lighting.
In the living and bedroom section, you can find all kinds of furniture with a classy and timeless feel and office furniture.
5. Dufresne Furniture & Appliances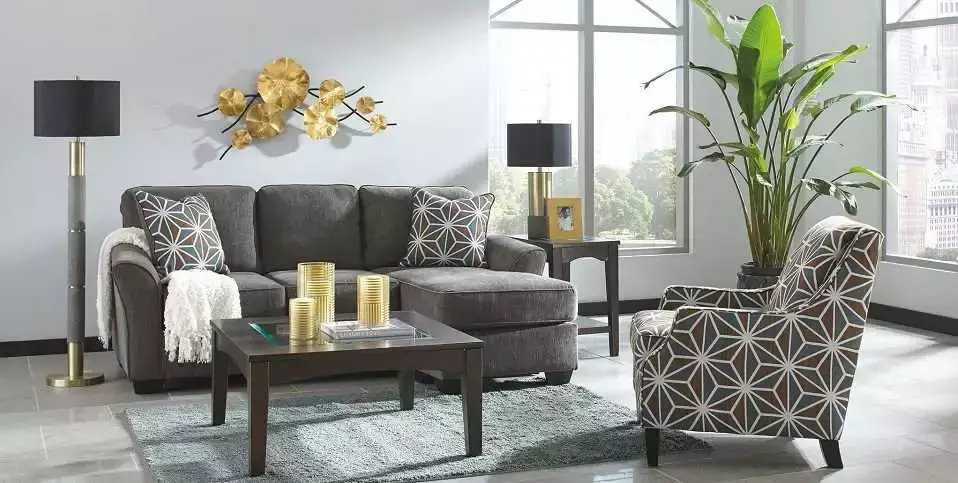 The Dufresne Furniture and Appliances were opened in the year 1986 in Ontario, Canada. From then on, the store has expanded all over Canada because of its superior quality products, and today it has become a brand in the region and the furniture industry.
You can avail of a wide range of premium quality furniture from this shop and even get a customized set for your house.
But you will also find all kinds of home appliances, electronics, and even mattresses and sleep accessories.  Complete home décor can be completed just by visiting the shop.
6. MYHome Furniture
This retail furniture store in Ottawa was started in 2001 to provide best-in-class furniture which has total comfort and is worthy of its price. The store offers over 150 variants of furniture for you to take home with you.
Apart from visiting their store on Terry Fox Street, you can contact them for the interior design of your home.
From furniture to rugs, lighting, and paintings, you can get everything you need for your house to make it homely. The store offers a facility for small to large spaces and even office furniture as well.
7. Urban Barn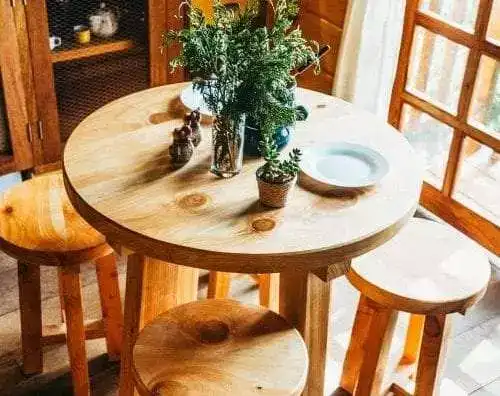 The Urban Barn furniture store in Ottawa was founded in 1990, and the kind of furniture you will get here can be guessed from the name. You will find rustic-style wooden floorings and barn-looking doors at Urban Barn furniture.
If you like that rustic feeling in your house with a touch of modern elegance, then visit Urban Barn.
You have a diverse option for you here as they have some cool tables, sofas, beds, and lighting along with fabric and leather options. The store is present in four locations in Ottawa, and they also provide customization options as well.
8. EQ3
Located at the Byward Market, the Ottawa furniture store is one place where your entire furniture hunt can be stopped.
The store is known for its superior quality, affordable pricing, friendly staff, and design advice, which is all you need at the moment.
The kind of furniture you will find here won't be trendy. It will be timeless and long-lasting; the exclusive products are made in Canada and are local, which is a plus point.
A wide range of home décor items can be purchased here, including furniture for the living room, dining needs, office requirements, outdoor areas, rugs, pillows, mattresses, and lights.
9. Homesense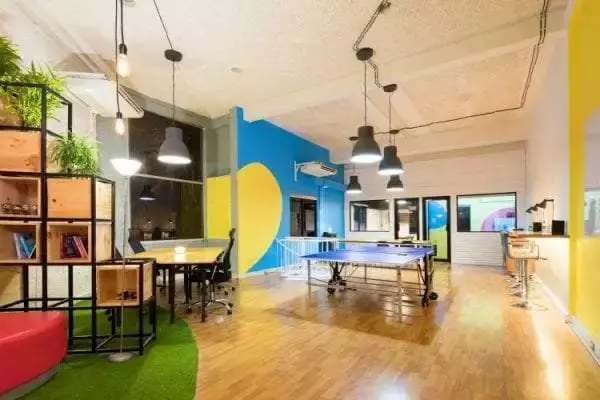 Home Sense has several retail stores across the city and nation, so spotting one won't be a task for you.
This is one of the furniture stores in Ottawa where you can avail of great products at a great discount, which almost every buyer expects when he goes out shopping.
Apart from their wide range of branded items, you can get kids' decor, toys, and pet accessories from the shop. Everything trendy or classic collections are available here.
If you are one person who keeps updating their home decor, then this is the spot for you, as their collections keep upgrading from time to time.
10. Alteriors Contemporary Furniture
Alteriors Contemporary Furniture stores in Ottawa are where you will find some crafty and creative furniture that has an aesthetic appeal to it.
They handpick and work on the design of the furniture to give it that elegant look and charm that is required for a modern-day home.
The store opened in 1997, and since then, they haven't stopped experimenting and exploring new ideas for its home decor collection. They have made some of the accessories that are only available in larger cities.
You can visit the showroom for a personal experience or shop online to get huge discounts and clearance sales.
11. Polanco Home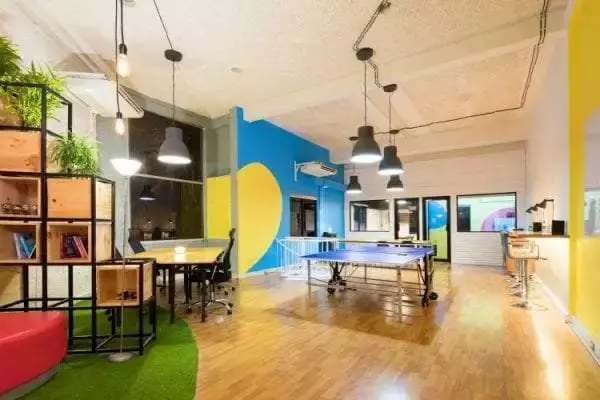 Another popular furniture store in Ottawa is the Polanco Home, established in 1999 at Richmond Street. The family runs the business, and they have produced some best Canada-made furniture for the people.
Their products are long-lasting, and customer satisfaction is their priority. You can find a wide range of products like elegant sofas, ottomans, dining and coffee tables, beds, cushions, and lighting as well.
Apart from the products, you can consult them for home staging, decorative services, and furniture customization.
12. The Modern Shop
This is one very new and freshly opened furniture store in Ottawa; founded in 2010. The Modern Shop is purely Canadian.
As the name suggests, if you want everything modern, this is a one-stop destination. It has located itself nearby the Prime Minister's residence.
You can shop for everything modern here, including children's accessories, home, and office requirements. The best thing about the new shop is you can shop online, and anything above $99 can be delivered to your place.
Conclusion
So far, we have seen some of the best furniture stores in Ottawa, and whatever your decore sense is, there's a store for your fulfillment and satisfaction.
And after your furniture shopping, you must be tired, so for your refreshment, we have listed the 15 best Spas in Ottawa! The best part is you can customize furniture according to your taste and needs.
So, explore some of the best furniture stores in Ottawa and try to give your home a new makeover because if you cannot change or buy a new house, you definitely can give your old house a beautiful makeover.
This was an article on 'Furniture Stores in Ottawa: 12 Best Places!' if you have anything to add, please feel free to share your thoughts with us!
Also read: Top Rated Bakeries Ottawa
As an Amazon Associate, Icy Canada earns from qualifying purchases.