A marriage license Ontario is necessary if you wish to get legally married in Ontario. A marriage license is a license a couple must obtain before getting married. 
A marriage license is not the same as a marriage certificate. You have to get a marriage license before your wedding; on the other hand, a marriage certificate can only be obtained once you are married.
On your wedding day, you must give your marriage license to the person performing the marriage. If your documents are in order, obtaining a marriage license in Ontario is not a tough grind.
It is either issued by a religious organization or state authority, permitting a couple to marry. It is a legal requirement before the wedding ceremony.
Let us go through how to get a marriage license in Ontario.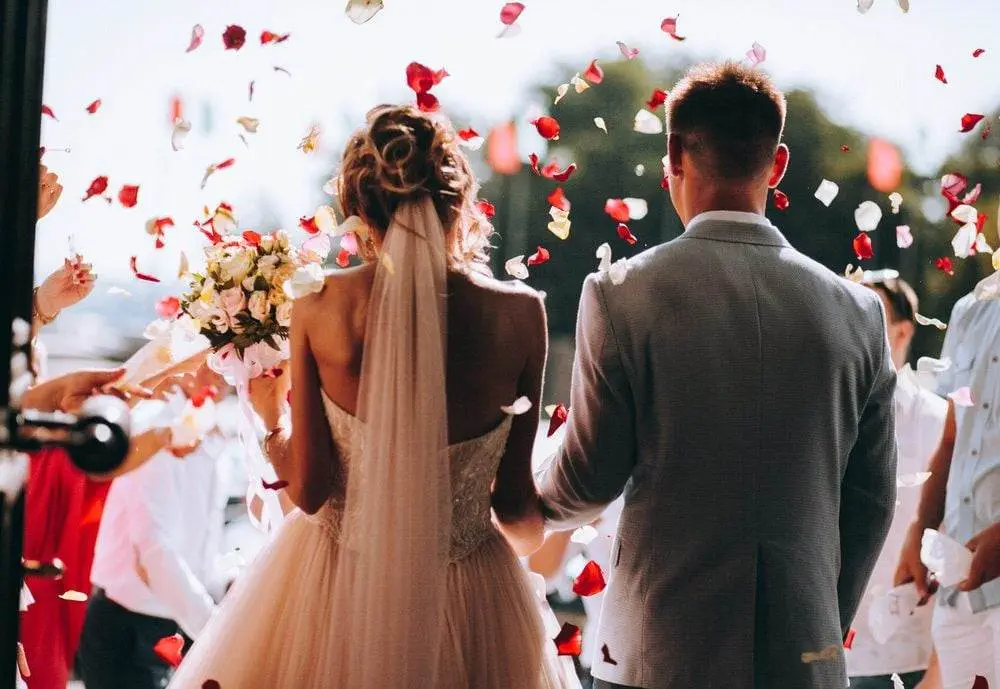 Apply for a marriage license in Ontario
First of all, to apply for a marriage license in Ontario, you will have to fill out the Marriage License Application Form along with your partner.
 You must fill in the information about when and where you plan to get married. You have to make sure that the form is duly filled and signed by both of you.
You can submit your marriage license application form to any city hall, town hall, or municipal office in Ontario. You can even apply at any local office.
After submitting your marriage licence application form, you must schedule an appointment online or call the township municipal office to issue a marriage license. Remember that this appointment is only for a marriage license and not for the marriage ceremony.
Keep a note of the following things:
The name on the application must match the name on the appointment booking.

You can book only one appointment per person.

Only one applicant can come in for the purchase of a marriage license. The appointment must be made in the name of the applicant attending.

Only applicants with appointments are allowed in the building; you will only be attended with a license.

You must arrive on time for your scheduled appointment; if you are even 10 minutes late, you will have to reschedule.

If all your documents are in order, the signed marriage licence will be issued on the same day.
1. Minimum age required to obtain a license 
The minimum age to get married in Ontario is 16 years, but if you are 16 or 17, you will require written consent from both parents or legal guardians to get married. 
The parents even have to be present at issuing of a marriage license.
2. Accepted Identification Documents
You will have to check with your city hall or municipal office what certain documents you need to show and which documents they will accept.
Usually, each person applying for the marriage license must provide two pieces of acceptable government-issued identification from the list below: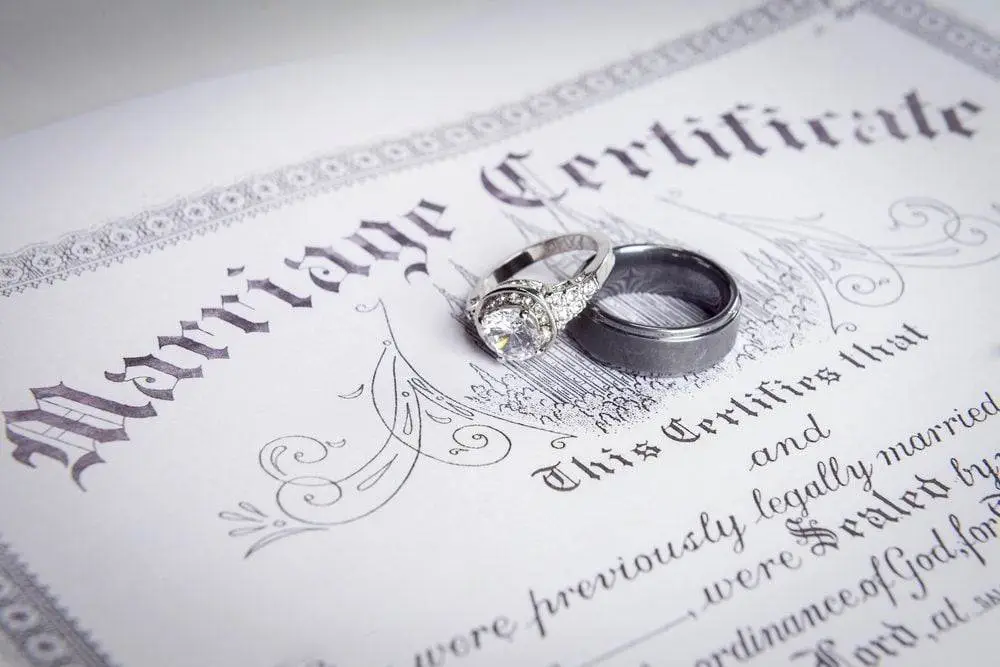 Passport

Original Birth Certificate

Driver's Licence (with the photograph)

Ontario Photo Card (Purple photo ID card)

Photo Identity Card from any country (issued within the past 10 years)

Certificate of Canadian Citizenship

Candian Government Refugee Travel Document (with the photograph)

Conditional Release Identification Card

United States Green Card (with the picture)

Native Status Card

Record of Immigration Landing (with the painting)
Canadian Citizenship Card

Identity Card

Nexus Card

Firearms Acquisition Certificate (FAC)

Possession and Acquisition Licence (PAL)
3. Not Accepted Identification
Any health card or Social Insurance Number (SIN) card is not accepted.

They will not accept electronic documents, photocopies, and scanned or expired IDs.
Possible reason can be
Identification must be legal and valid.

Identification must be original (photocopies, scanned images, or pictures on electronic devices are not accepted).

Your first and last names must match the IDs that you are providing.

Your ID can be from any country if it is government-issued.

If your ID is not in English, you will require a written certified translation from a certified translator.

Any expired identification will not be accepted.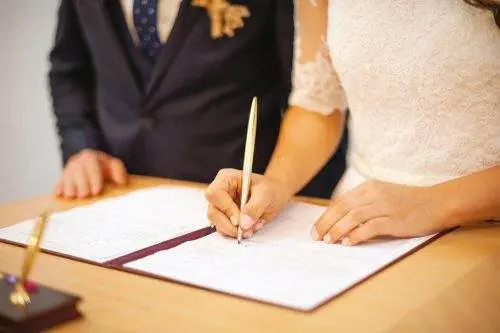 4. What to carry to your appointment
You must carry the following documents to your appointment:
You must ensure your application form is filled correctly and signed by both parties (electronic signatures will not be accepted).

Appointment permit (Print it when you book online).

Two pieces of legal and original IDs for each person (scanned, photocopied, or electronic documents will not be accepted). Your ID should not be expired.

If remarrying after divorce, then divorce documentation is required.

If you cannot speak or understand English, you can bring an interpreter, but they will be required to submit their identification.
5. What to keep in mind during your appointment?
Due to the COVID-19 pandemic, there are specific guidelines that you have to follow when coming for the appointment:
It is compulsory to wear masks to enter the building.

Practise physical distancing at all times. Physical distancing markings are placed for the applicant and staff's protection and safety.

If you and your partner have a fever, cough, difficulty in breathing, or any other COVID-19 symptoms, have traveled outside of Canada, or have come in contact with any person with COVID-19, please do not come for your appointment. You may contact the township office at 519-848-3620 to reschedule.

The application process won't take more than 30 minutes, and the license will be issued on the same day.

If you arrive late or without proper documents, you will have to reschedule, so come on time.
Please note that this is only due to the pandemic situation. During normal times instructions might be different.
6. Marriage license fee
You are required to pay an amount to get a marriage license. The fees depend on the city, town, or municipality. A marriage license costs $160 (HST does not apply). 
The marriage license fee is non-refundable. The amount can be paid via Debit, Visa, Master Card, American Express, or certified cheque. Cash payment is not accepted.
For different conditions, different instructions are applicable:
7. If you got divorced in Canada
If you got divorced in Canada, you must submit official proof of your divorce when applying for a marriage license. It can be an original or a court-certified copy of one of the following documents:
1. Certificate of divorce
2. Final decree
3. Final judgment
All the documents will be returned to you. You can collect a certified copy of the above divorce documents from the court office that granted the divorce.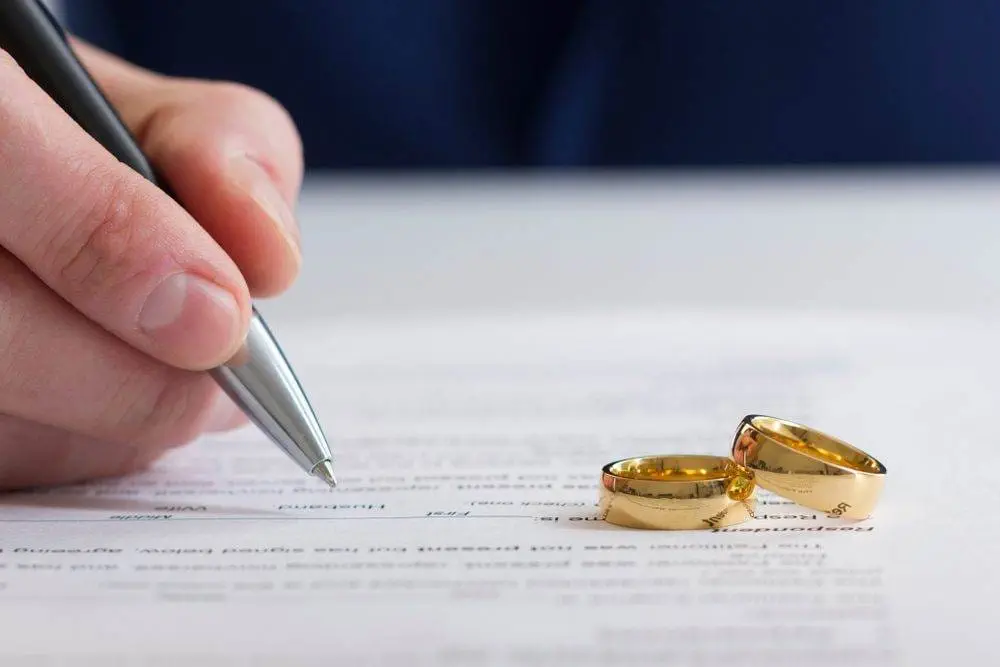 8. If you got divorced outside of Canada
If you get divorced in any other country, the Ontario government will require more documents to prove that you are no longer married.
You will have to submit the following documents to ServiceOntario:
A marriage license application form, completed and signed by both applicants

A statement of the sole responsibility for each divorce has to be signed by both the individuals planning to get married and a witness.

An original or court-certified copy of the ontario divorce decree or annulment. If the decree is in a language other than English or French, you will need to provide a translated copy and an affidavit sworn by the

translator

.

A sample legal opinion letter from an Ontario lawyer addressed both applicants, stating why the divorce or annulment should be accepted in Ontario.
9. What has to be done if you have an expired marriage license
The Ontario government has decided to extend the validity of the marriage licenses for now:
The Office of Registrar General for the province of Ontario will need to validate these documents, which might take up to 4 weeks.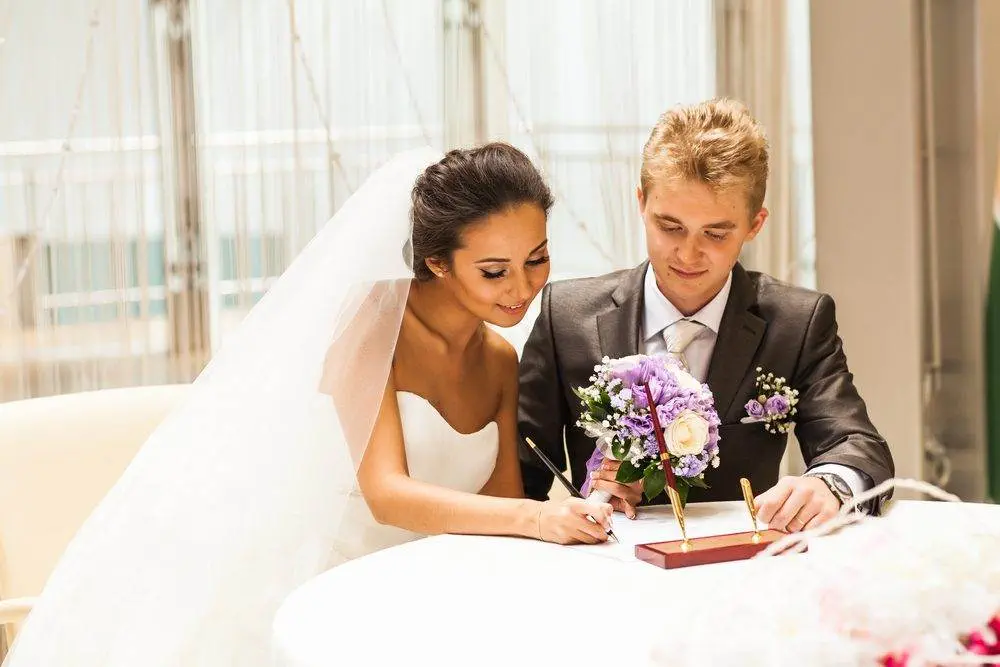 Once you receive your Foreign Divorce Authorization from the office of the Registrar General, you can now apply for the marriage license. You will receive your Completed Foreign Divorce Authorizations by courier. 
So it is important to write your entire mailing address on the marriage license application form.
You can mail these forms directly to:
Service Ontario Marriage Office
PO Box 4600
189 Red River Road
Thunder Bay ON P7B 6L8
Contact the Registrar General Marriage Office at 1-800-461-2156 (toll-free) or ServiceOntario.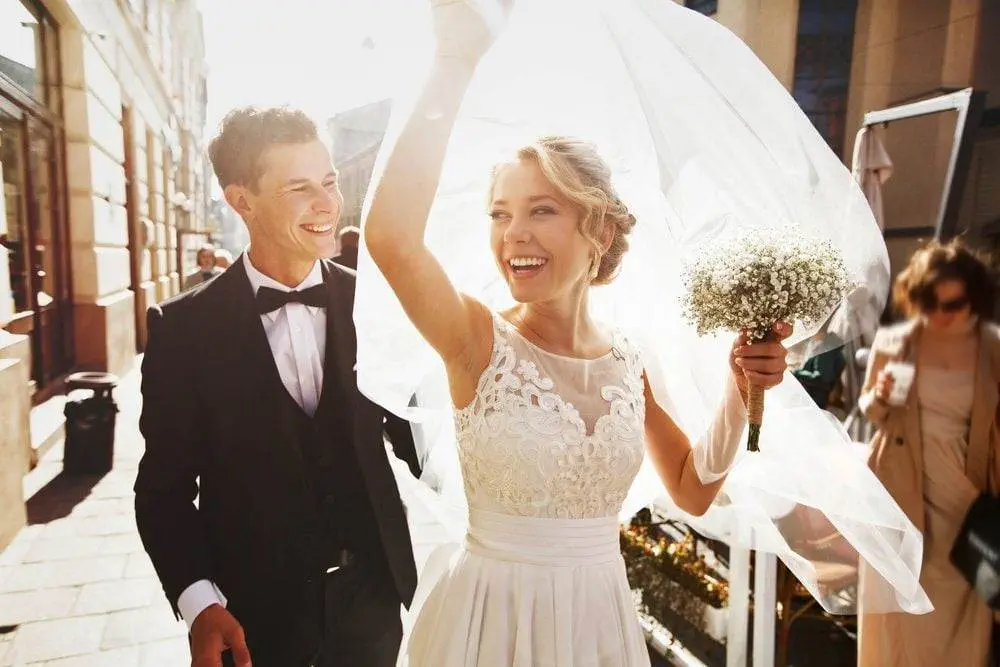 10. Basic Information About Marriage License
To get legally married in Ontario, a marriage licenses is required ( or publication of banns from the church).

The minimum age required to get married in Ontario is 16 years. If you are under 18 years of age, you will need the written consent of your parents or legal guardians. Your parents or legal guardians must also be present when you submit the marriage license application.

Whether you marry for the first time or marry again, you must submit the marriage license application.

The requirements are the same for everyone, and there are no gender, residency, citizenship, or medical requirements when applying for a marriage license.

Once your marriage license is issued, your license's validity period is 3 months. You have to conduct a wedding ceremony in the next 90 days. You can go to the city clerk's office to collect your marriage certificates.

To get a marriage licence one has to pay a marriage licence fee. this fee will vary depending on the city hall, township, or municipality.

If your marriage license is lost, stolen, or damaged, there will be no refund.