Canada is a country that is filled with opportunities for those looking to do something in their life. Whether you are coming to study or looking for a job, you will find various pathways to reach your goals. The country suits every type of individual.
People move abroad for various reasons. And Canada is one country that offers people all the more reason to choose itself. It is considered one of the world's best countries for immigration.
Canada offers great opportunities for both personal growth and employment. Canada is therefore believed to be an ideal place for those looking for better opportunities in life.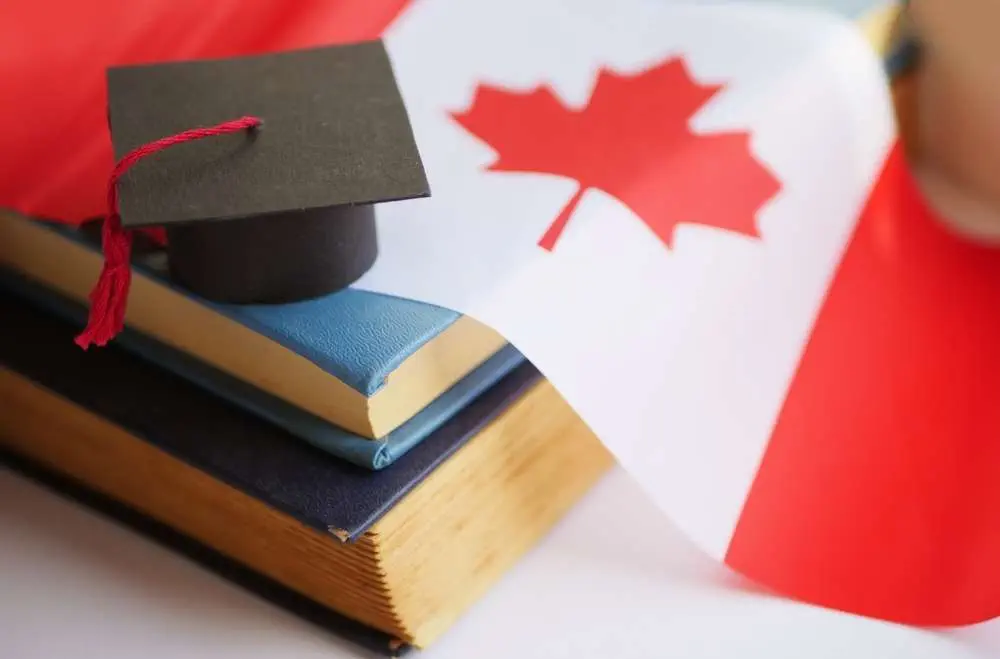 Above that, the country is very progressive and diverse. As an ex-pat, you will always be encouraged to keep up with your culture and traditions.
Since Canada is so great to live in, many people who move there eventually decide to become permanent residents and Canadian citizens.
This is your step-by-step guide on how to apply for Canadian citizenship. 
We will guide you through the application process and provide you with all the necessary details to make things a little easy for you when applying for Canadian citizenship.
Why Apply For Canadian Citizenship?
Although we have mentioned the perks of living in Canada, there are some additional benefits that only Canadian citizens enjoy. 
Even if you are a permanent resident, you might not be entitled to all the perks the government of Canada has to offer because, for that, you need to apply for Canadian citizenship.
So, let us now check why one should apply for Canadian citizenship: the benefits of being a Canadian citizen.
Travel Rights
If you become a Canadian citizen, you will get some amazing travel benefits. Canadian citizens get a passport that allows them to travel to many countries without a visa.
Moreover, the Canadian passport you will get is easier to renew and requires renewal less often.
The passport also gives citizens the constitutional right to remain in, enter, and leave Canada.
Better Job Opportunities
High-ranking jobs, particularly positioned in the government or security,, requires a high level of security clearance, which can only be cleared by people who is a Canadian citizen and not permanent residents.
These jobs pay better than many others, opening up better personal growth and employment opportunities.
Dual Citizenship
Canadians are allowed to apply for citizenship in other countries. Canada does not make you choose whether you want to be a citizen of your own country or stay a Canadian citizen.
You can be both. You can have dual citizenship: apply for Canadian citizenship and retain your other citizenship.
Political Participation
Unlike the United States, Canada sets no bar for who can be the head of the federal government. 
Someone who was not born a Canadian citizen can have full access to Canada's democratic life; however, they will need Canadian citizenship.
Now that you know the perks of having Canadian citizenship let us check out all the related information on getting citizenship, like the application process, eligibility criteria, etc.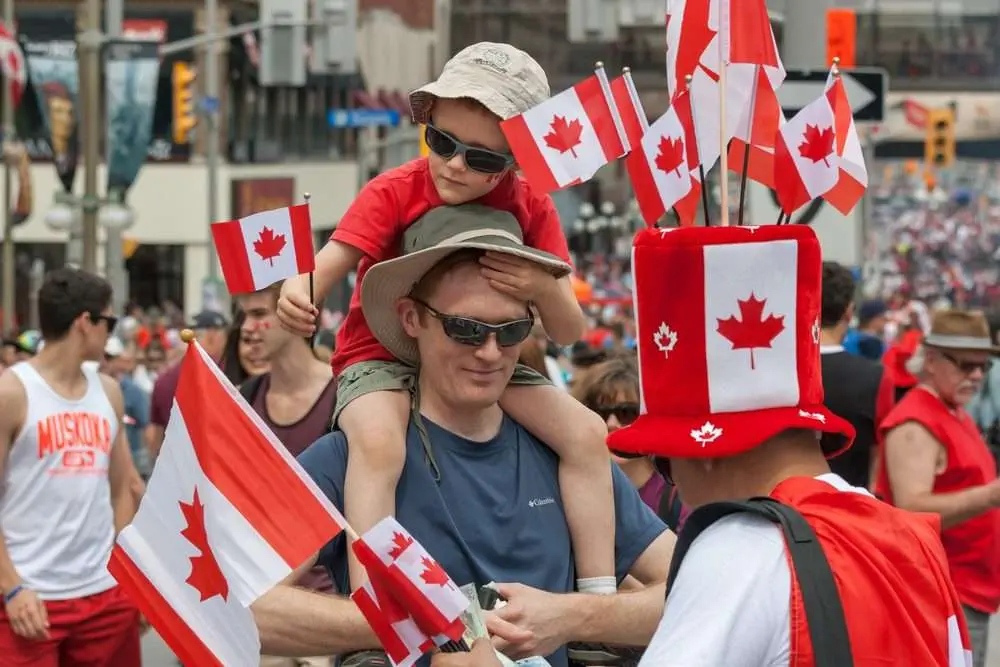 Apply For Canadian Citizenship: Steps To Be Followed
Before everything else, you must get the application package to apply for Canadian citizenship. 
The package includes instructions on applying for Canadian citizenship and all the forms you need to fill out. After that, you can get started.
1. Check For Eligibility
The first step on how to apply for Canadian citizenship is to make sure that you are eligible to become a Canadian citizen in the first place.
Who can apply?
Well, to be eligible to become a Canadian citizen, you must:
Be a permanent resident or a landed immigrant of Canada.
Have lived in Canada( physically present) for at least three years (1,095 days) in the last five years immediately before you apply for the citizenship
Have filed all your income taxes, in case you are needed to do income tax filing
Have enough knowledge of either English or French language
Have a PR card (permanent resident card), regardless of your age
These are the basic requirements; however, there are additional requirements in case:
Who cannot apply? (Although being a Canadian citizen or permanent resident)
Certain issues could affect your eligibility:
One must not hold any unfulfilled conditions related to their PR status (permanent resident status)

One must not be under any removal order.

One must not have any criminal record or charges.
2. Calculate Your Physical Presence
The next step is to apply for Canadian citizenship to calculate how long you have been in Canada, that is, your physical presence in the country.
To do so, you can use the online physical presence calculator available and attach a copy of your results to your Canadian citizenship application.
3. Collect Your Documents
After you complete your calculation, the next thing to do is gather all the necessary documents.
Required documents:
You will need to submit the following supporting documents and your application form.
Original printout copy of your online physical presence calculation

Two photocopies of your identification (including PR card, driver's license, health insurance card, and foreign identity documents)

Photocopy of your travel documents during the five years

Two identical citizenship photos

Copy of the application fee receipt (after you fill the form)

Photocopies of your proof of language skills (if you are 18-54 years of age)
Note:
For language evidence, one can submit proof of reaching CLB level 4 or higher (Canadian Language Benchmark) or pass the results of a third-party language test.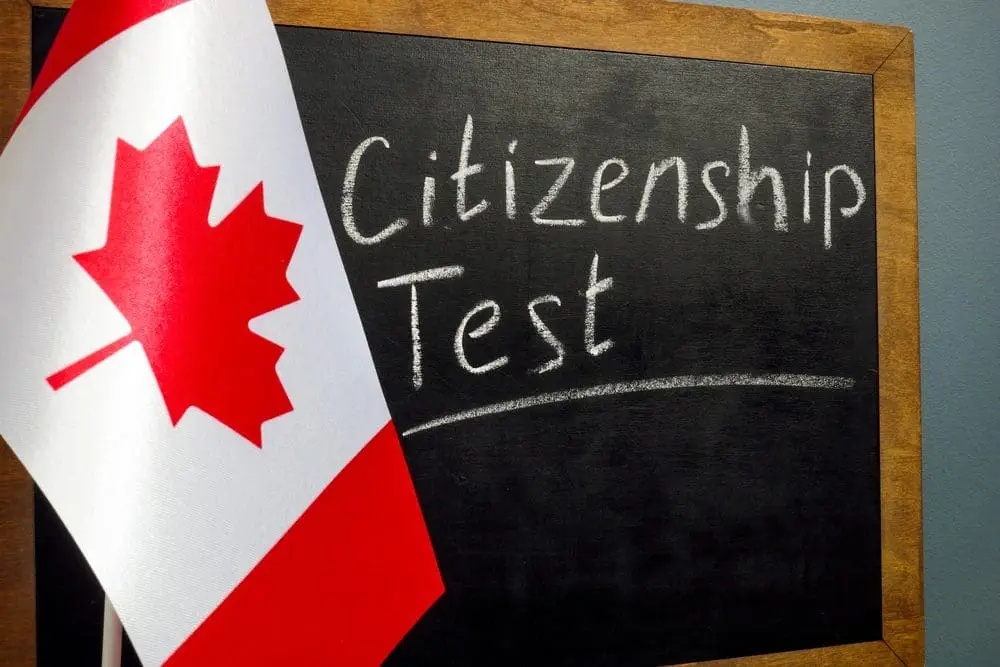 4. Complete the Application Form
Next, download and fill out the application form. Make sure to answer all the questions correctly to avoid rejection. 
If your application has wrong information or is incomplete, it will be returned to you, and you have to resubmit your application.
So, applicants must verify all the information they have provided twice (more if necessary). Otherwise, it will just delay the processing times.
Note:
If applicants fill out the application online, once completed, you must click on the "validate" option at the top or bottom of the form.
A barcode page will be generated upon this, which must be placed on the top of your application.
No bar code page is required for applicants filing the form manually (by hand).
Also, if more than one family member is applying for citizenship in Canada on the same application date, send out all the citizenship application forms together in one envelope. This way, it will be processed together.
5. Pay the Fees
The next step in the citizenship application process is paying the fees. The fee must be paid online.
For the fee services, you can check out the online payment system.
For each applicant 18 years of age or older, the fee is $630. This includes the processing fee ($530) and the right of citizenship fee ($100).
For each adult (18 years and above), the processing fee is $530, which is not refundable if you are refused citizenship. And for minors, the processing fee is $100.
The right of citizenship fee is for adults, which is refundable if you do not become a citizen or withdraw your application.
Note:
Processing of your application only starts after you have paid the complete fees.
6. Submit the Application
After completing the fee payment, the next step is submitting your application.
Applicants can send their application forms to the following addresses:
Regular Mail- Courier Address-
Case Processing Centre-Sydney Case Processing Centre-Sydney
P.O. Box 7000 49 Dorchester Street
SYDNEY, NS Sydney, Nova Scotia
B1P 6V6 B1P 5Z2
Your processing will begin as soon as a completed application is received. The application will be returned in the following cases:
is incomplete

does not include the correct payment

does not meet the minimum requirements
If returned, you will receive a letter explaining why your application could not proceed with processing.
After the corrections are made, you can resubmit your application.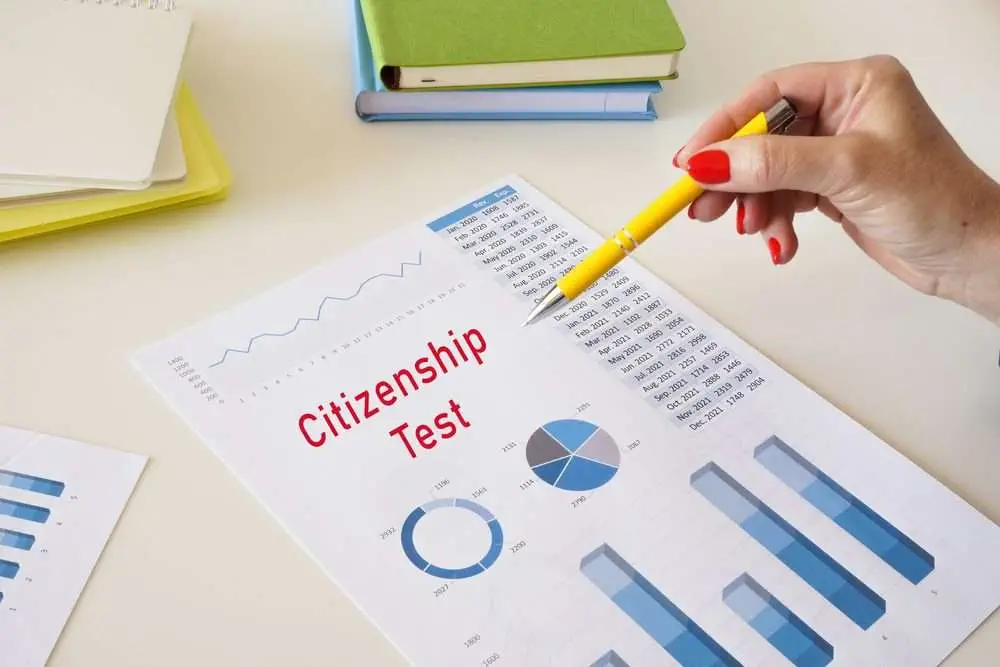 7. Prepare for the Citizenship Test
Once the Citizenship officer has approved your application, you may get your invitation for a written test within a few weeks.
The Citizenship official designs this test to allow you to show how much you know about the country. The test covers 20 questions, of which you must correctly answer 15 to pass.
The questions are based on the following areas:
Responsibilities and rights of Canadians

History

Economy

Geography

Symbols of Canada

Laws

Government
The test runs for 30 minutes and is conducted in English or French. It contains both multiple-choice and true or false questions. However, in special cases, the test may be conducted orally.
You will be given a date and a time for the exam beforehand, and if you cannot attend the exam on the said date, you can get the date modified by writing to a government, providing a valid reason.
To prepare for your Citizenship test, you can take help from the official study guide or check out our article on the most commonly asked test questions here.
Note:
The Citizenship test is only meant for people who are above 18. Minors do not have to take the test.
Also, applicants will get three chances to clear the test. And only those scheduled for the test are allowed to be in the testing room.
8. Head for the Interview
After you have taken the test, you will be called for an interview by a local citizenship officer. During the Interview, your documents will be reviewed to ensure that you meet all the minimum requirements for citizenship.
Also, the Interview covers your speaking and listening skills.
9. Wait On the Decision
After the Interview, a citizenship officer will decide on your application. If you are cleared, you will be notified in writing regarding the time and location of your citizenship ceremony.
10. Attend the Oath-Taking Ceremony
This is the final step you must take when applying for Canadian citizenship. Typically, you will receive the ceremony date two weeks before the event.
Adults and children above 14 must attend the ceremony and take the oath of citizenship. 
You will take the oath of citizenship before a judge, and you have the read the oath in either English or French.
Once the oath is taken, you will get your certificate of citizenship. There are a few things that you will need to bring along to the ceremony, such as:
Ceremony notice

Two pieces of personal identification

Record of landing

Signed copy of the consent form and permission release
Well, after the oath-taking ceremony, you are officially a Canadian citizen. Now you can enjoy all the perks that come along with Canadian citizenship.
Minors under the age of 14 years are allowed to attend the ceremony. And however, if they are unable to do so, their parent/guardian can receive a certificate of citizenship.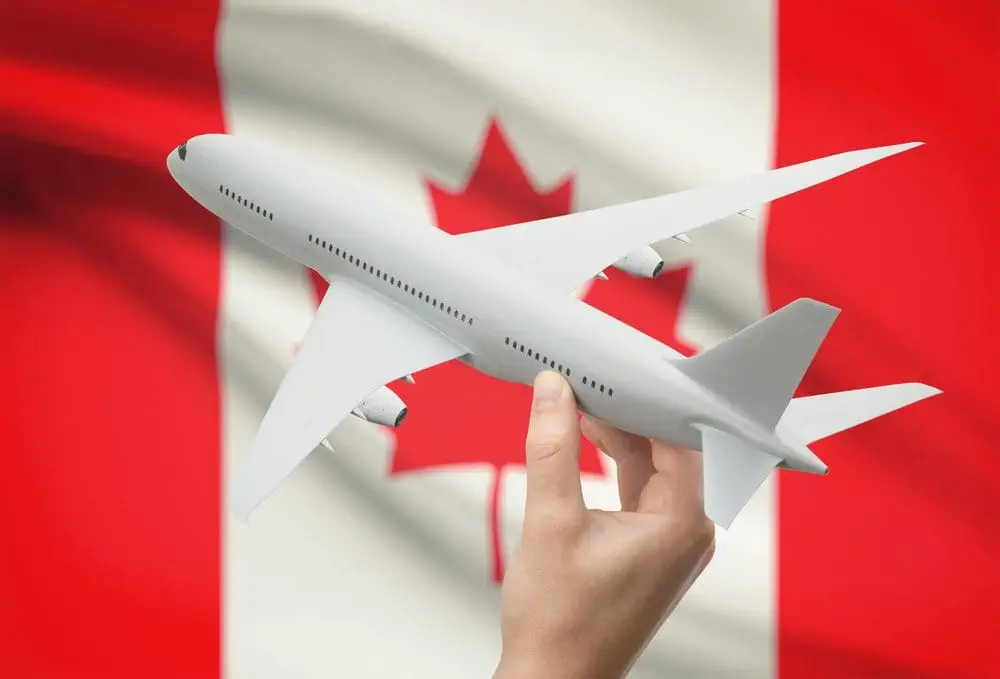 Closing Thoughts
We hope this step-by-step guide on how to apply for Canadian citizenship helps you when you choose to apply for Canadian citizenship.
When you apply for Canadian citizenship, follow all the guidelines properly; otherwise, you can get rejected.
Note that this is not a legal document so you may look into the Citizenship Act and Citizenship Regulations for further information. This will surely provide insight through the application process.
What Else to keep in Mind
Important Information:
The following information is very important, so if you want to apply for Canadian citizenship, kindly note the following.
During the application process, the concerned officials must be informed if applicants change their personal information, such as email address or telephone number.
When you are apply for canadian citizenship, remember that one mistake can be a game out. Suppose you are having trouble fulfilling any standard Canadian citizenship requirements. In that case, it is urgent that you reach out to the proper authorities to explain the reason and find a workaround.
Unlike the Canadian immigration process interview, the interview on the Canadian citizenship test is much more difficult. It focused on your interpersonal skills and determined whether you are seen as a worthwhile individual to have in Canada.
Applicants may check the status of their application online once it has been accepted for processing.
If an applicant would like to change their gender on the citizenship certificate, they can fill and submit the 'Request form for a change of sex or gender identifier' along with the application.
Suggested Reads