Do you like Japanese food but do not know where to find the best dishes? This article will bring to your notice some of the best Japanese restaurants Vancouver.
Staple Food of Japanese Cuisine
Japan is a country rich in culture and heritage. People worldwide try to find out about Japanese culture, watch Japanese TV shows and learn their language.
Out of all the things Japan is famous for, the most people love most about Japan is its food. Some of the tastiest Japanese dishes are as follows: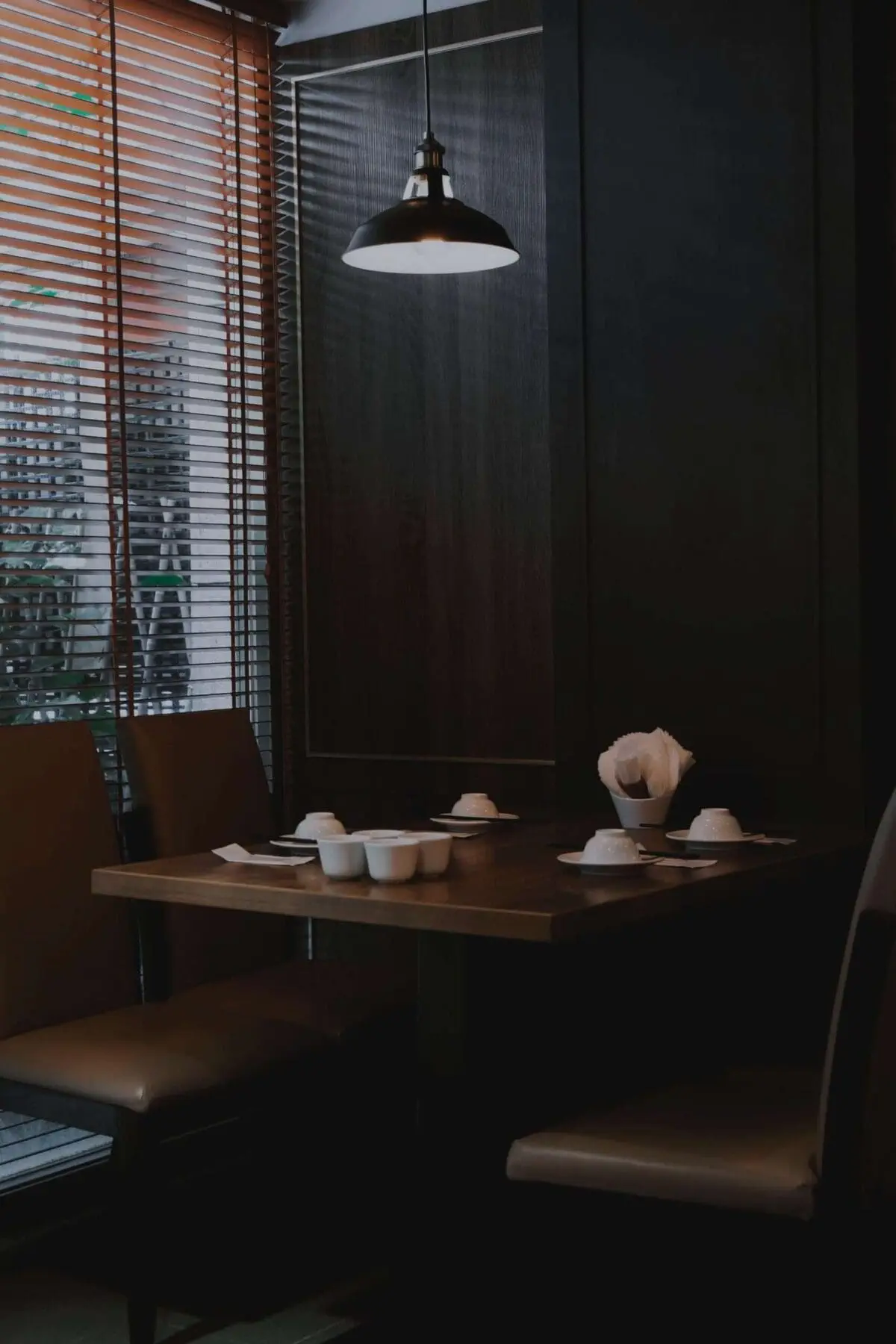 1. Sushi
Sushi is probably the most famous Japanese dish. People worldwide eat this dish regularly; it is almost like a trend now. Many people try to prepare the dish on their own.
So, what is Sushi? Why do people like to eat it?
Sushi is a traditional Japanese dish made of raw but fresh fish wrapped in rice and seaweed. The seaweed used in Shushi is popularly known as Nori.
It is said that the rice around the raw fish prevents it from spoiling. This dish was often stored for a long time in the Neolithic time.
The origin of this famous Japanese dish can be traced back to when the domestication of rice used to take place. Hence, Sushi also holds a lot of historical significance in the life of the people.
Sushi can broadly be divided into a few types:
Chirashizushi
Inarizushi
Makizushi
Narezushi
Nigirizushi
Sushi is produced in large amounts, and so, many times, it is produced using tools like robots. Nonetheless, Japanese people believe that the best Sushi is the one that is made by hand.
Sushi has become so famous globally that there is a special place where people taste this. This place is often known as a "Sushi Bar." It is a counter that serves different types of Sushi.
Sushi bar Shu is one of the most amazing Japanese restaurants in Vancouver particularly if you want to eat Sushi. It is a very famous Sushi joint.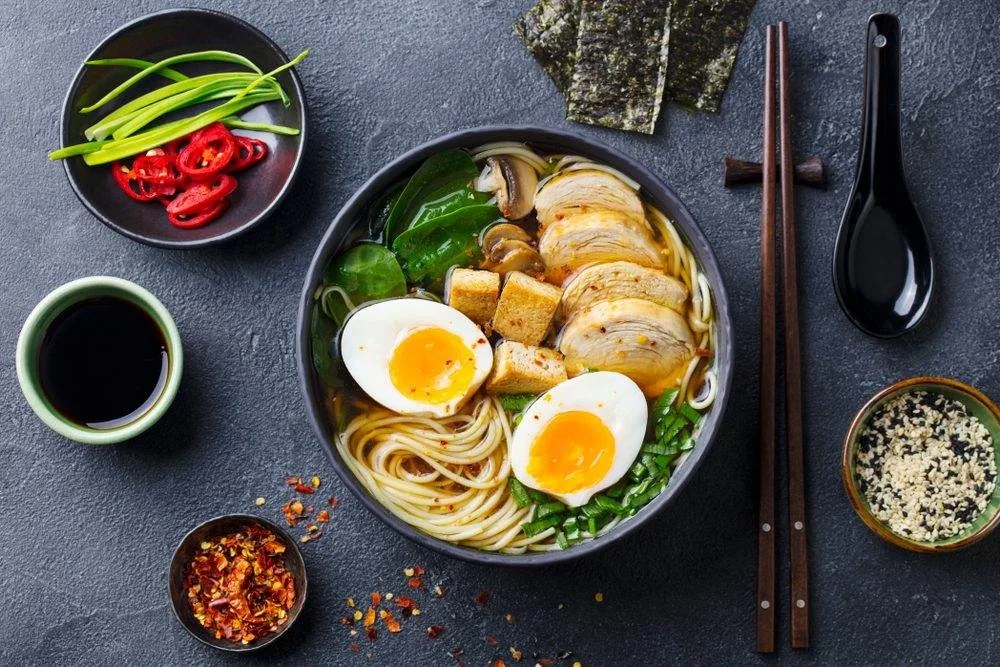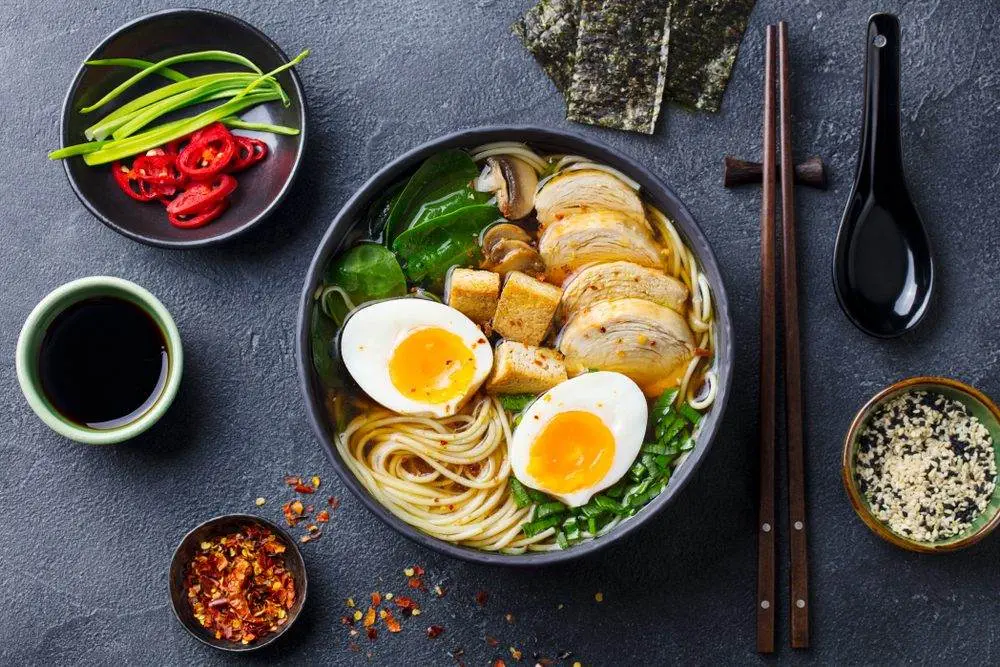 2. Ramen
Ramen is famous in Tokyo and many other parts of the world, including New York, Canada, India, China, and many other places.
Ramen is nothing but a Japanese noodle soup. It can be found in Japanese restaurants in Vancouver that have sushi joints or ones that serve seasonal ingredients from Japan.
Often, boys and girls buy a ready-made packet of ramen and cook it at home with their friends. It is, after all, one of the most favourite dishes amongst teens.
The best part about Ramen is that you do not necessarily need to be a chef or a good cook. This Japanese soup noodle is often served with fish or pork according to your preferences in your favourite places.
If you are a sushi lover, you will most probably like ramen too. The places purely dedicated to selling ramen are known as ramen bars.
The best part about Ramen is that every city and area in Japan has its variation of this dish. Different Japanese Restaurants in Vancouver to prepare it in their way.
There are probably many delicious recipes that Japanese restaurants have not discovered yet. People from different households put distinct ingredients and love, a hidden gem.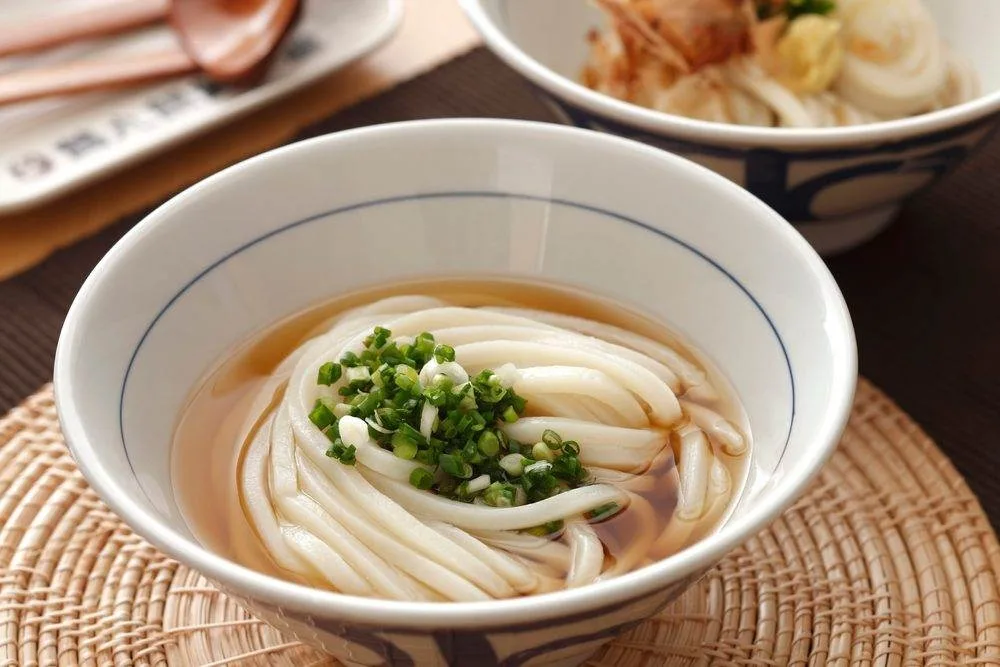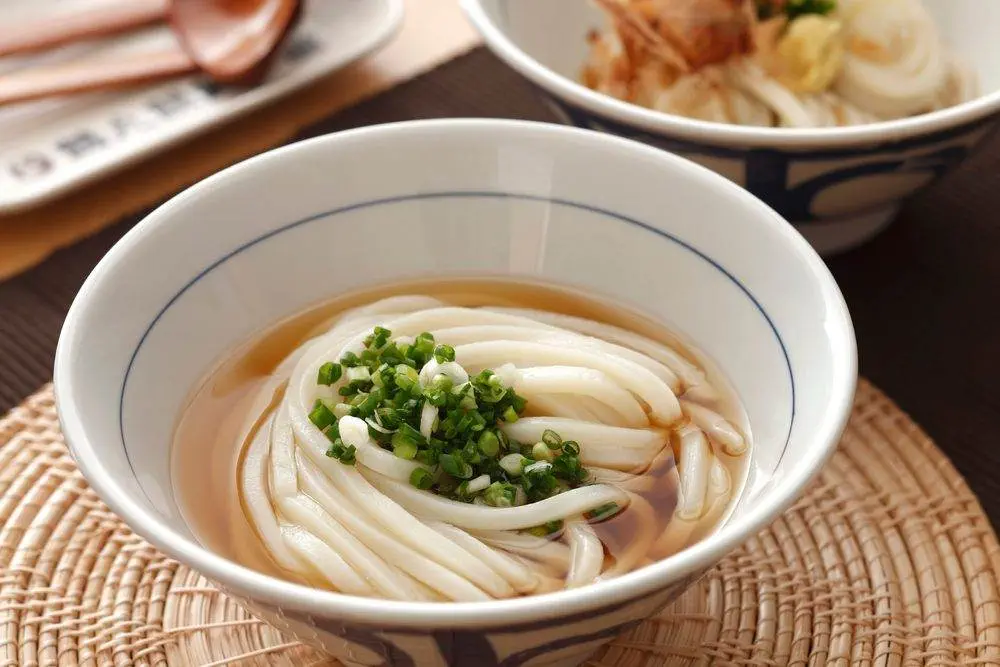 3. Udon
Another noodle recipe from Tokyo is Udon. It is a delicious noodle dish made up primarily of wheat flour that is often used in many other dishes in Japan. It is often referred to as 'the comfort food for Japanese.'
Just like the previous noodle soup, Udon is prepared in various ways by people worldwide. Eastern Japanese people prefer a darker sauce in their Udon while putting the lighter one in the Western part.
Enni, a monk in Japan, introduced flour milling technology when he brought it from China to Japan. This was when dishes like Udon and buckwheat noodles were new and extremely popular.
As the methods of flour milling spread throughout the country, Udon became an essential part of the cuisine.
4. Sashimi
Raw fish or meat, cut into pieces and eaten with sauce, is known as Sashimi. It means 'pierced body.'
The raw meat or fish is eaten with nothing but tar or soy sauce to let the Sashimi flavour. Many people cannot eat this dish as it is raw and it requires you to have that particular type of taste.
This dish is quite common in a Japanese restaurants and is readily available.
5. Yakitori
Japanese skewered Chicken is known as Yakitori. This item is grilled over a charcoal fire and tastes incredible. After the Yakitori is cooked, quick seasoning with the help of salt and Tar sauce is done.
People enjoy Yakitori not only because it is delicious but also because it is pretty inexpensive. Moreover, they prefer having it with beer.
6. Natto
The following famous Japanese dish is called Natto. It has a slimy and sticky texture and is characterized by fermented soybeans. This unmissable item is mainly eaten during breakfast and served with:
Karashi Mustard
Soy Sauce/ Tar Sauce
Japanese bunching onion
This dish can be combined with sushi making it Natto sushi. Quite a few people like the blend of Natto and Sushi, which is often eaten during their dinner time.
Natto tastes like salty cottage cheese. However, its flavour cannot be appropriately known until you try it.
7. Soba [Buckwheat Noodles]
Buckwheat noodles or Soba is another traditional Japanese food item categorized as noodle soup. Being a fast food, this item can be found on the streets of Vancouver. However, it is also available at expensive restaurants where you would have to book your reservation.
The Tokugawa period in Japan was when the preparation of Soba started. At least two places in the neighbourhood had places that served excellent buckwheat noodles during those times.
When you eat Soba, you can try using chopsticks instead of a spoon or fork just for the sake of fun. It is also believed that buckwheat noodles have fewer calories than ramen and is a much healthier option to try for dinner.
Top 7 Best Japanese Restaurants in Vancouver
You cannot miss out on these traditional Japanese flavours!
May it be Broadway Vancouver or the area Downtown, each place has amazing restaurants. But where will you find them? The following section explores the best Japanese restaurants located in the city of Vancouver in Canada.
1. Kingyo
Location: 871 Denman St, Vancouver, BC v6G 2L9, Canada
Located in downtown Vancouver, Kingyo is one of Vancouver's best Japanese restaurants. While you can go there with your family and eat, parcel service is also available.
Specialty:
Each day, this place has special offers on the menu for specific food items. You have a 'Today's Special' category to find those unique discounted dishes. Besides, Kingyo serves delicious food made by top Javanese chefs.
The best part is that you can purchase a bento box from Kingyo. This is a box that contains a lot of compartments with all types of food, in this context, a complete Japanese meal. This is often tasty as well as healthy.
While it is a small restaurant, it is one of the best places in Canada to visit and eat with your family. The location is as follows:
Options:
Dine-in, Takeaway, and Delivery
2. Miko Sushi
Location: 1335 Robson St, Vancouver BC, V6E 1C6, Canada
Miko Sushi is the next best Japanese restaurant Vancouver on the list. Run mostly by Japanese staff, this restaurant serves terrific Japanese cuisine. It is one of the best Sushi restaurants in Vancouver.
Specialty:
The appetizers are delicious, and the fish is cooked well. You will get your favourite food items at a reasonable price, around $20.4.
Miko Sushi is quite vegetarian-friendly. Other items on their menu include hot dogs, miso soup, and tasty Ramen. You can also go for the gluten-free and vegan food provided here.
Options:
You can either dine in or takeaway. No delivery service is available here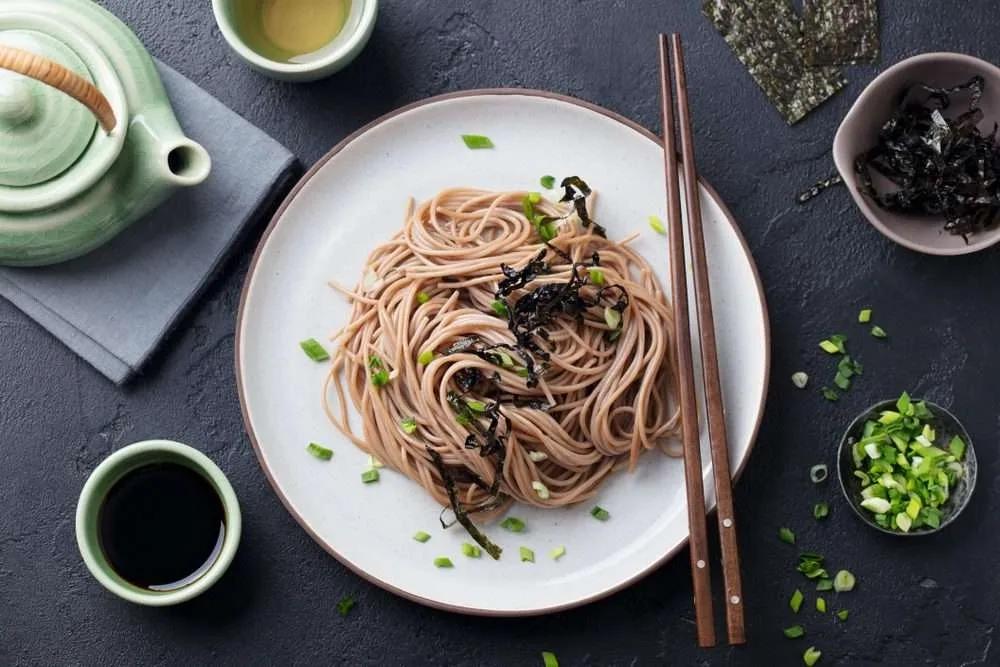 3. Gyoza Bar
Location: 622 W Pender St, Vancouver Bc, V6B 1V8, Canada
Famous for Japanese dumplings, ramen dishes, sake, and beer, Gyoza Bar is another fantastic Japanese restaurant in Vancouver.
The ambiance of the place is pleasant, and the bricked walls add to the beauty. It is best to go and dine in at Gyoza bar with family or friends.
The menu offers mouthwatering food items. It has the perfect blend of international and traditional flavours. You can check it out on gyozaba.ca.
4. Jinya Ramen Bar
Jinya Ramen Bar is a popular Japanese restaurant known for its delicious noodle soup dishes. Located in various locations across the United States and Canada, Jinya Ramen Bar offers a variety of options for customers to enjoy.
One of the standout features of Jinya Ramen Bar is its dedication to authenticity. They use traditional Japanese cooking methods and ingredients to create flavorful and authentic dishes that transport diners straight to Japan.
In addition to their famous noodle soup dishes, Jinya Ramen Bar also offers a variety of other menu items such as rice bowls, salads, and small plates. Some popular menu items include spicy creamy vegan ramen, tonkatsu black ramen, and crispy chicken karaage.
One of the best ways to enjoy the delicious offerings at Jinya Ramen Bar is by ordering takeout. This allows customers to enjoy their favourite dishes in the comfort of their own homes.
Jinya Ramen Bar makes it easy to order takeout by offering online ordering through their website and through third-party delivery services such as Skipthedishes.
Overall, Jinya Ramen Bar is a must-try for anyone looking to enjoy delicious and authentic Japanese cuisine. Whether dining in or ordering takeout, Jinya Ramen Bar is sure to satisfy all your cravings for delicious noodle soup and more.
5.  Kissa Tanto
Location: 263E Pender St, Vancouver BC, V6A 1T8, Canada
Kissa Tanto, a Japanese restaurant with tasty cuisine, is also an excellent place to celebrate life. You can go to parties here and enjoy yourself with your family and friends in the wonderful ambiance.
You can also opt for takeaways. However, there is no service for parcels.
6. Tojo's Restaurant
Location: 1133 w, Vancouver BC V6H 1G1, Canada
The Tojo roll [also known as the California roll] is a famous dish bought to the notice of people by Hidekazu Tojo. Often known as Chef Tojo, Hidekazu is a Japanese-Canadian chef who runs his restaurant in Vancouver, Canada.
Specialty:
Chef Tojo has won several awards in this field and ensures that all the customers get the tastiest California roll. Tojo's role is often called the golden roll by the people who regularly visit this place. Some of his awards include:
The Wall Street Journal declared one of the top 10 Sushi chefs in the world in 2006.
He won the Best Japanese award in 1988, which was also his first award.
Zagat extraordinary award in 2007 as well as 2008.
They offer stone-grilled Kobe beef, cheese katsu, and hot stone bento boxes. Even though Tojo's restaurant is particularly famous for its California roll, chef Tojo also serves good sushi and other items in Canada.
You can also visit tojos.com and reserve your seat for a dining experience or takeaway.
7. Yuva Japanese Cuisine
Location: 2775 W, 16th Ave Vancouver BC, V6K 3X5, Canada
Yuva is one of the best Japanese restaurants in Vancouver. The place has several delicious Japanese dishes with facilities like reservations.
Specialty
You can book and reserve a seat for a fancy dinner from their official website. You can do this by filling up the reservation form.
This premium restaurant has a menu that changes frequently. However, you can call and inquire about the latest menu and best dishes available.
Closing Thoughts
Some other good Japanese restaurant Vancouver is located on Broadway Vancouver. This list includes Suika Japanese Restaurant, Super Hiro's Restaurant, and Kisokama Japanese restaurant.
Truly, Japanese cuisine is something you must try at least once in your lifetime. Vancouver has some of the best Sushi restaurants that provide excellent services. There are other Japanese restaurants in downtown Vancouver and British Columbia in general.
Book your seats and dine in this famous and authentic Japanese restaurant in Vancouver and enjoy all the mouthwatering dishes from Japan. They do not compromise and ensure that top Japanese chefs make the food. Why should you wait now?
As an Amazon Associate, Icy Canada earns from qualifying purchases.
[amazon_auto_links id="81298"]
The Icy Canada team strives to create content that matters. It's why our content is written by travel writers, authority experts, well-known authors, and niche experts. Our content is also periodically reviewed by expert authors for accuracy and trustworthiness.
As an Amazon Associate, Icy Canada earns from qualifying purchases. [amazon_auto_links id="81298"]