British Columbia is truly mesmerizing with scenic mountains, magnificent hot springs, and picturesque natural beauty. In addition to alluring natural beauty, British Columbia has a rich food culture and ethnicity to offer.
27000 km of Pacific coastline is not just known to the campers but also the seafood enthusiasts. British Columbia is an attractive destination for many tourists.
Vancouver, British Columbia
There is a lot to uncover in British Columbia while traveling, waterfalls, rainforests, world-class skiing. In addition to these attractions, British Columbia also possesses a place filled with wonder, excitement, and mouth-watering cuisines.
Vancouver is one of the most traveled cities in British Columbia. The city is mainly known for its ethnic diversity, art, and entertainment culture. Surrounded by mountains and Pacific Coastline, Vancouver is a place for thriving artists and epicures.
Vancouver Restaurants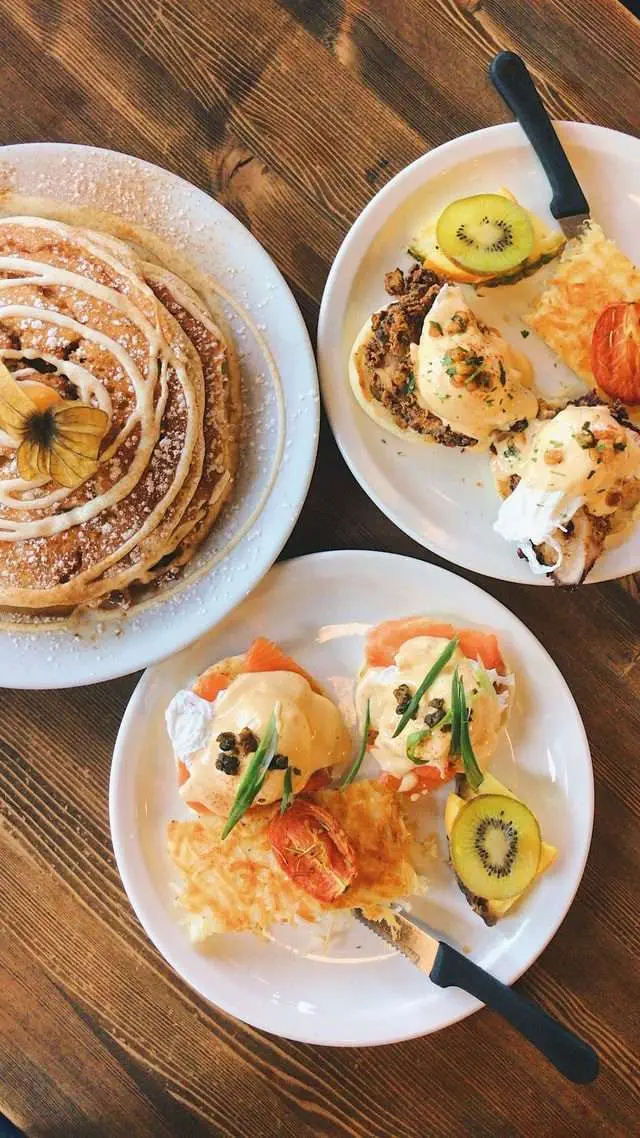 Vancouver may be the perfect place for artists, musicians, and travelers, but it does not lack behind in taste. Vancouver has one of the best restaurants to offer.
Vancouver restaurants are bringing a new sense of taste for the foodies, a fusion of their culture and traditional flavors with a modern twist; Vancouver has become a hotspot for all things tasty.
Downtown Vancouver, known for its glamorous nights, has one of the best restaurants in the city.
Cafe Medina, sister Restaurant by Miku, Hy's steakhouse, and many such great restaurants and the already known food trucks has a major food factor for tourists with a delicious taste.
Although there is a lot of taste to discover around the city Vancouver also has one of the most luxurious restaurants with delectable cuisines. These restaurants have a picturesque ambiance and food to die for.
Cuisines You Can Find At Vancouver Restaurants
Vancouver is the city with the most diverse ethnicity in British Columbia. The diverse race can also be seen in Vancouver's food culture.
The rich Asian ethnicity of Vancouver has given the city one of the best Asian cuisines and restaurants. Not just Asian, there is a lot of diversity in the food culture here in Vancouver, British Columbia.
Asian culture of Vancouver has given of the best Japanese, Vietnamese, Chinese, and Indian cuisines and restaurants. Asian food culture has brought some of the major restaurants to Vancouver.
Seafood, including sushi, is one of Vancouver's popular Japanese food; numerous seafood and Japanese restaurants are available.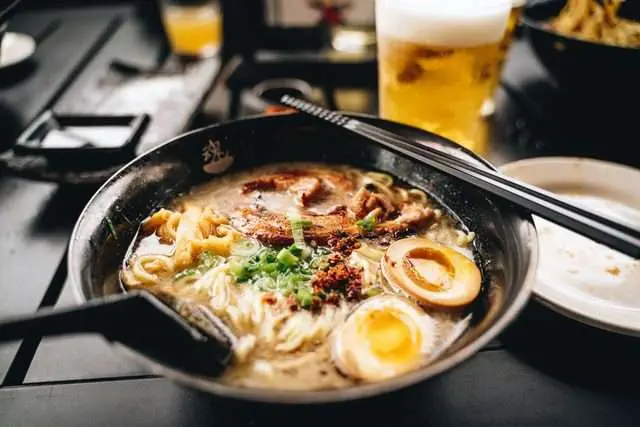 Sister Restaurant Miku Vancouver Restaurant
Miku is a restaurant dedicated to the Japanese dish Sushi; it's known for sustainable seafood and sushi's highlight. Salmon Oshi Sushi is a signature dish by Miku. Salmon with jalapeño and Miku sauce says a lot more than explained.
Phnom Penh Vietnamese Street Food Vancouver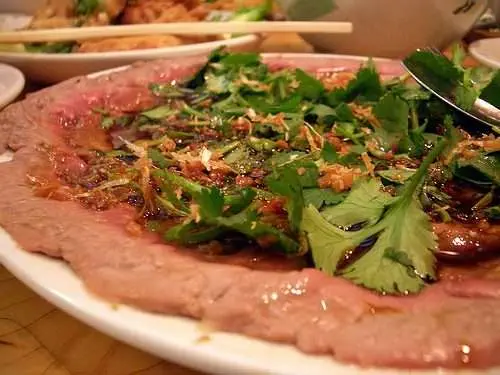 Phnom Penh is known for its Cambodian-Vietnamese cuisines. The fried chicken and butter beef is famous around the city and is one of the top-selling dishes on their menu.
Vij's- Indian Cuisine, Vancouver Restaurants
Vij's restaurant has been in Vancouver for ages. This place has been famous for its rich flavor and authentic Indian dishes.
French Cuisine is a buzzing topic in Vancouver food culture. The restaurants in Vancouver have been improving french cuisines to every extent possible.
There are many Vancouver restaurants dedicated to french cuisine; most of them come from one of the best restaurants in Vancouver.
Le crocodile, Les faux bourgeois, to name a few, french restaurants have been a huge contribution to Vancouver's food culture.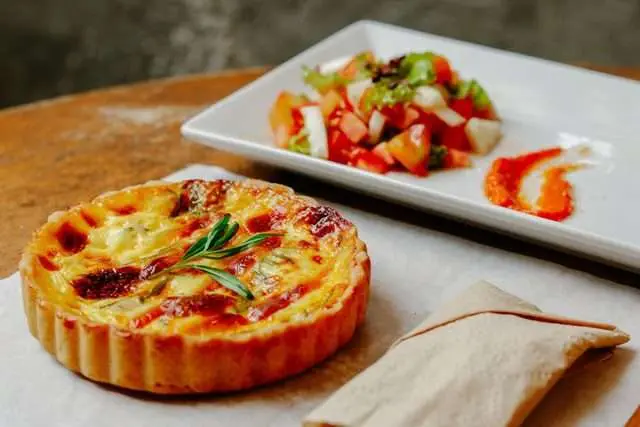 These Italian restaurants bring out the best of flavors in their dishes. These restaurants have been known to bring out the best flavors from the classic dishes in Italian cuisine.
6 Most Luxurious Vancouver Restaurants
1. Hawksworth Vancouver Restaurants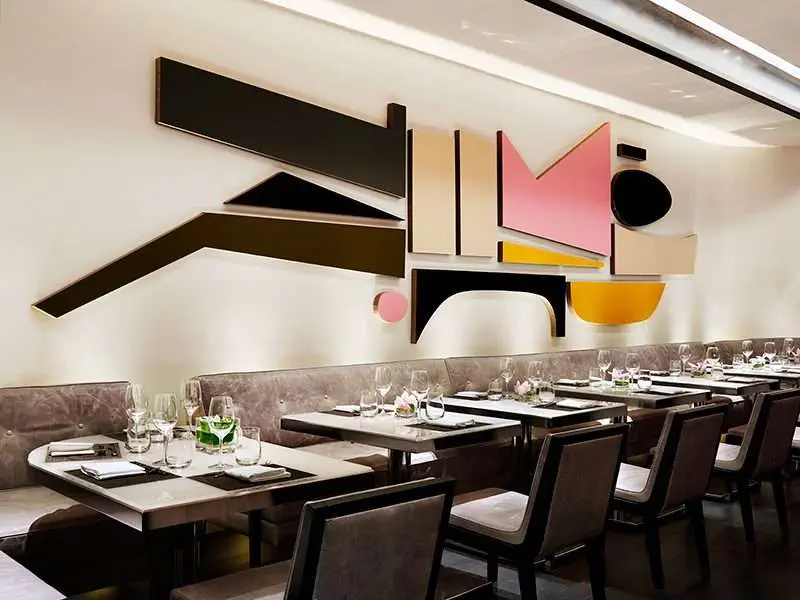 Details
Address:  801 W Georgia St, Vancouver, BC V6C 1P7, Canada
Website: https://hawksworthrestaurant.com/
Phone: +1 604-673-7000
Opening Hours
Weekday: 11:30 am to 9 pm
Friday: 11:30 am to 10 pm
Saturday: 3 pm to 10 pm
Sunday: 3 pm to 9 pm
Amenities Offered
Breakfast, lunch, dinner, brunch
Parking ( Self as well as Valet)
Family-friendly
Drinks
Outdoor setting
Private dinner
Dine-in
Takeaway
Delivery
Cocktail Hour from 4 pm to 6 pm
Reservation
Ambiance At Hawksworth, Downtown Vancouver Restaurant
Located at the heart of Vancouver, the entire ambiance of Hawksworth shouts elegance and grace. Hawksworth is located in the five stars Rosewood Hotel at Georgia Street, downtown Vancouver.
Set on the theme of the 1920s, the entire Rosewood Hotel, including the Hawksworth restaurants, is truly beautiful.
The pearl room of Hawksworth Restaurant is one of the major attractions; the ambiance alone makes the hall look like a scene from the movies.
Although being a formal luxurious restaurant, Hawksworth restaurant is always bustling with customers.
Gourmet Dishes At Hawksworth
A perfectionist at culinary arts, Hawksworth has never let its customers down in terms of taste. Hawksworth has shown excellent culinary skills even with its menu changing seasonally.
Menu created by David Hawksworth truly presents a European essence with sustainable local ingredients in his dishes. Hawksworth offers some of the best seasonal dishes, don't miss out on their specials.
Although everything at Hawksworth is a must-try, a few dishes are being talked about a lot, their tasting menu. Their tasting menu includes a crab with sour cream and quince, cod with mushrooms, mussels with celeriac, seared foie gras, duck with paired wine.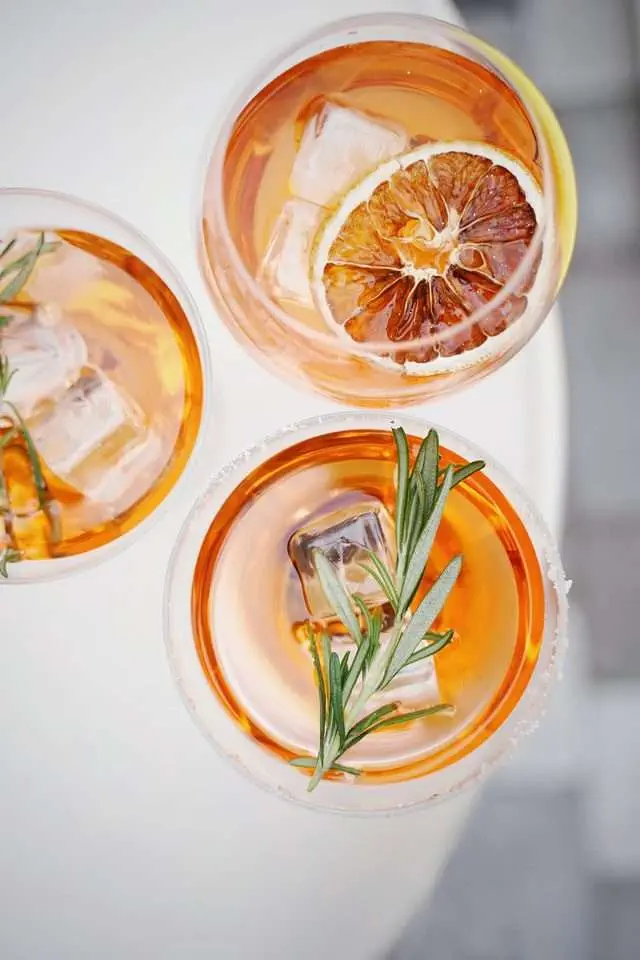 Drinks At Hawksworth
Hawksworth's most treasured powers rest in their bar. Hawksworth doe not cut back on drink options for their guests, serving four types of drinks; the place has made a name for its bar.
You can find perfect pairing wine with your food or mix it up and try some new creative cocktails, and it does not stop there. Furthermore, local craft beers and zero-proof cocktails are a few options.
Cocktails At Hawksworth
The bar at Hawksworth has been serving one of the most well-known cocktails in Vancouver. Customers coming in for a meal do not leave without trying either one of their innovative cocktails or wine. Not lagging in drinking options, Hawksworth has provided ample creative choices for their customers.
Hotel Georgia Cocktail
Hotelgeorgia is the best-selling cocktail in Hawksworth restaurant. In high demand, this cocktail's recipe has been given in the Hawksworth cookbook. A recipe being served at the Hawksworth for ages but never gets old.
The Hotel Georgia has one of the richest ingredients with the best combination of flavors. Made with orgeat, orange blossom, Beefeater gin, egg white, this drink is the perfect pair to accompany the food.
Featured Cocktails At The Cocktail Hour
Hawksworth has cocktail hour where they offer customers beer, wine, and featured cocktails. The professional bartender at Hawksworth provides a creative blend of flavor from key ingredients in the featured cocktail.
The Wine Program At Hawksworth Restaurant
One of the things Hawksworth is known for is its eclectic wine collection. The award-winning wine list at Hawksworth is vibrant and has something for everyone's taste. Through their extensive wine collection, you may find one of your favorites well as well known wine.
Along with this, Hawksworth is also known to offer wine from rare boutique wineries. Their sommeliers are experienced and highly trained professionals to guide you to the perfect wine, pairing with your seasonal cuisine at Hawksworth restaurant.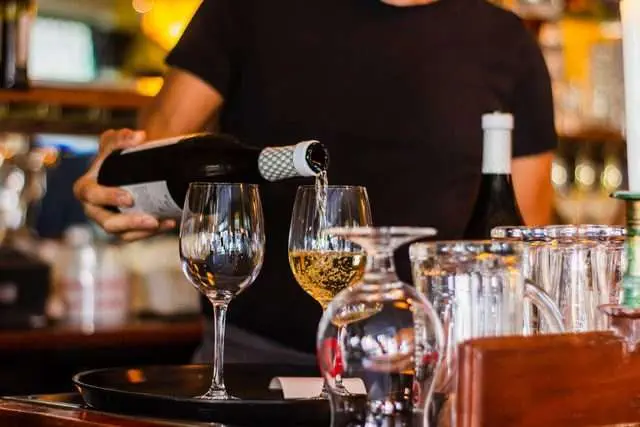 Reviews
With rave reviews, the Hawksworth restaurant has received many awards and is recognized as one of the best restaurants in Vancouver, British Columbia. The restaurant has an overall 4.5 ratings out of 5 across many platforms.
The customers talk about their excellent customer service, ambiance, and food accompanied by amazing drink options. The creative cocktails, exclusive wine, and beer attract many customers.
The customers talk about the innovative cocktails exclusively customized for them as per request truly completed their meal to every extent. The place tends to get crowded. Hence reservation is required.
The seasonal cuisine at Hawksworth is hard to miss alongside the rare wine suggested by their sommeliers. The tasting menu offers a heavenly dish overflowing with flavors with the best pairing wine for the meal.
2. Blue Water Cafe, Vancouver Restaurants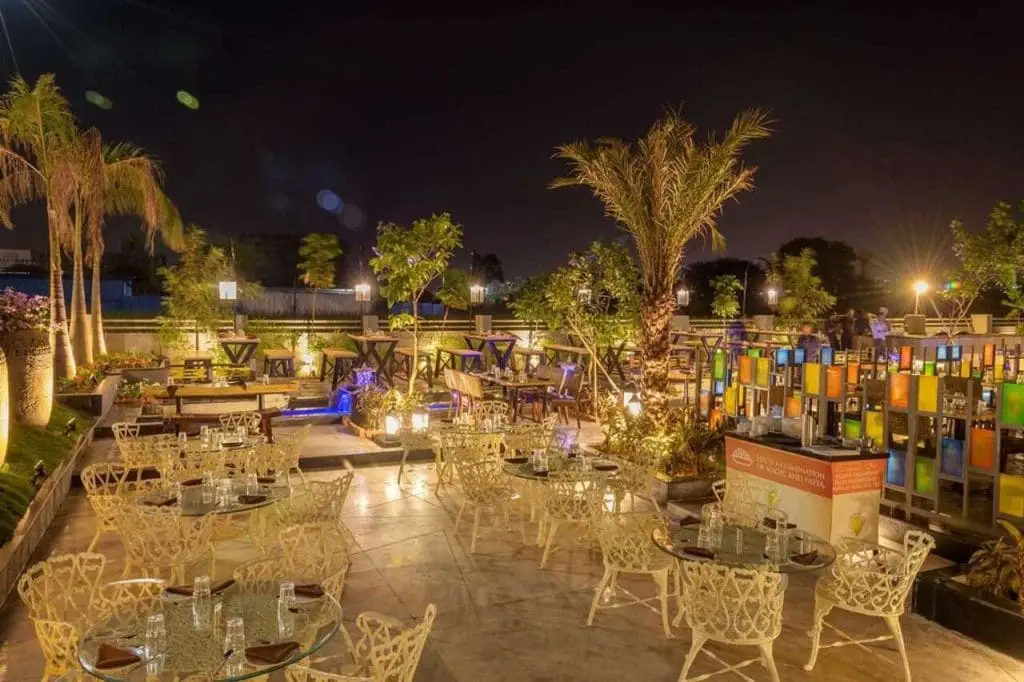 Details
Address: 1095 Hamilton St, Vancouver, BC V6B 5T4, Canada
Phone: +1 604-688-8078
Website: http://www.bluewatercafe.net/
Reservation: https://www.bluewatercafe.net/reservations/
Menu: http://www.bluewatercafe.net/
Opening Hours
Everyday- 4:30 pm to 12 am
Amenities
Dine-in
Authentic Japanese cuisine
Family-friendly
Drinks
Heated patio seating
Extensive options on the bar menu
Ambiance
This elegant Yaletown restaurant is an all-rounder from food, drinks to the ambiance. The venue is a warehouse-converted restaurant with a vintage vibe.
This brick and beam-themed downtown Vancouver restaurant has a beautiful dining room with an open kitchen and raw bar. The unique ambiance has earned high restaurant popularity among the community.
In addition to this dining room, the restaurant also has a patio with outdoor seating and private dining. The award-winning wine bar and authentic Japanese dishes by the experienced culinary team make this place one of a kind.
Food At Blue Water Cafe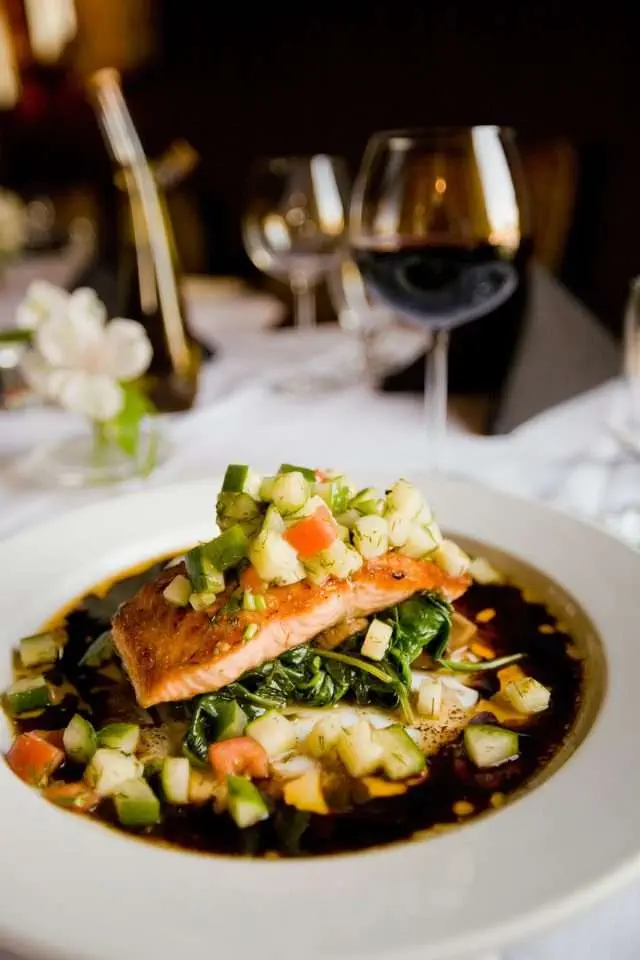 Bluewater cafe is an elegant, intimate Vancouver restaurant. This exceptional restaurant in Yaletown has dedicated its culinary arts toward seafood. The restaurant has endless options for seafood.
Blue water prepares seafood fresh out of the Pacific for its customers. The restaurant has an unsung heroes festival every February with rare options on the menu.
Let it be raw seafood at the sushi bar or the exceptional dishes, from ceviches to the famous Sablefish. Chef Pabst executes sustainable seafood and fresh ingredients for their excellent dishes.
Along with ocean-wise seafood and west coast dishes, the restaurants have many innovative dishes to offer to their customers.
Best Dishes To Try At Blue water Cafe
Sablefish At Blue water Cafe
From its principal plate menu, the restaurant offers one of their best-selling dish, Sablefish. Taken from authentic Japanese cuisine, the flavors of fresh Sablefish combined with edamame, quinoa, and yuzu dashi are truly savory. The key ingredients also include baby bok choy, miso sake glaze, and shiitake mushrooms.
Delectable Dishes At Raw Bar
In addition to the magnificent dishes served, the restaurant also has numerous scrumptious surprises for their customers at their raw bar. Made with traditional Japanese flavors, the restaurant offers exceptionally flavored dishes, including sushi, sashimi, nigiri, and rolls. These unique menu options make the restaurant a gem in the city of Vancouver.
Seafood Tower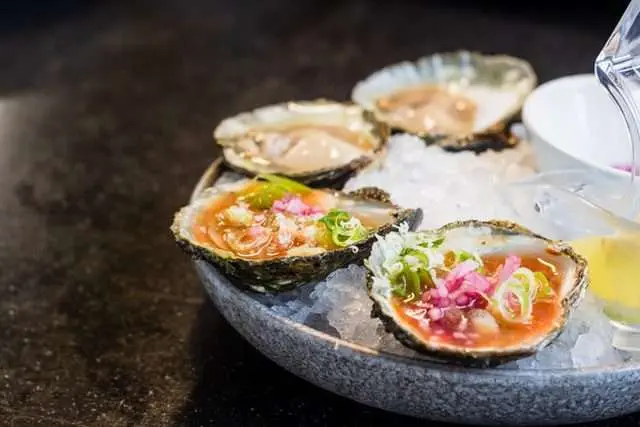 Along with the flavorsome dishes and exceptional wine, the restaurant is known for its magnificent seafood tower. This tower is exactly how it sounds, a two-tier tower filled with some of the most mouth-watering fresh seafood.
The tower includes some of the best items from the seafood section, including oysters, prawns, mussels, clams, jellyfish scallop ceviche, and seared red tuna.
Drinks
Drinks Options At The Restaurant Bar
With their authentic dishes and extensive options for drinks on the bar menu, the restaurant has made a great name for itself in Vancouver. The restaurant has not deprived their customers of drink options, with over 100 items to choose from; the bar menu includes numerous cocktails, beers, whiskey, and every drink you may want.
Wine Program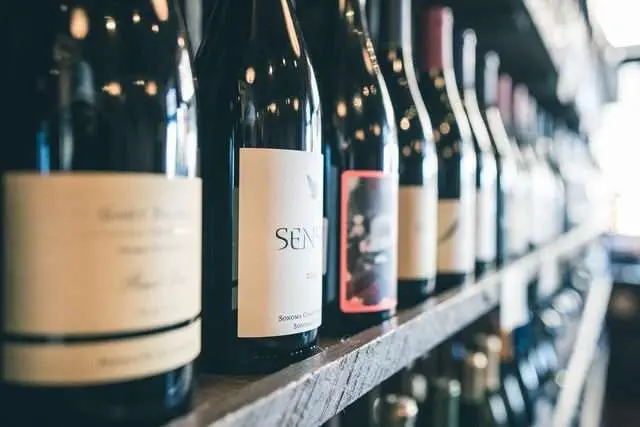 In addition to the bar menu, the restaurant also has a wine program, including approximately 1400 bottles to choose from. This extensive wine list has won many awards for excellence in wine selection and wine list.
The extensive wine list of 14000 wine bottles includes a wine of every style and variety. With the best wine in their selection, you can be assured of being provided with the best-handpicked wine to pair with your food.
Reviews
This elegant cafe has received a lot of love from its customers. With 4.7 stars out of 5, the venue has been on the list of Vancouver restaurants.
The customers have appreciated the dedication and sincerity of maintaining authentic Japanese dishes in Vancouver. Receiving perfect scores in ambiance, food, drink, and service, the restaurant has earned a place in their customer's hearts.
3. St Lawrence, Vancouver Restaurants, British Columbia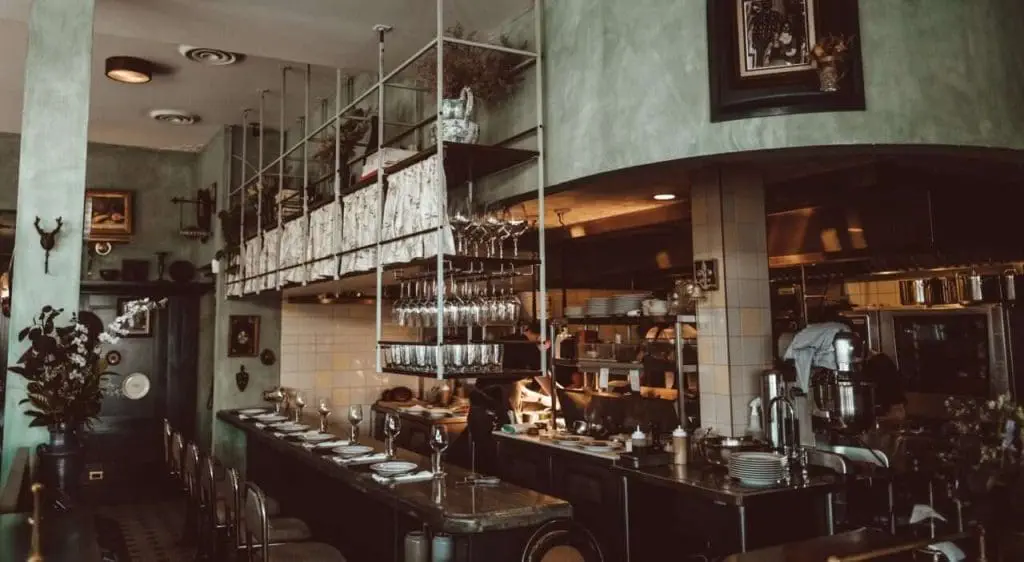 Details
Address: 269 Powell St, Vancouver, BC, V6A 1G3, Canada
Website: http://www.stlawrencerestaurant.com/
Phone: +1 604-620-3800
Reservations: https://www.exploretock.com/stlawrence/search
Hours
Monday & Tuesday- Closed
Wednesday to Sunday- 5 pm-10:30 pm
Amenities
Dine-in
Takeaway
Family-friendly
Authentic French culinary experience
Reservations
Ambiance
The St Lawrence restaurant has maintained its french authenticity in the ambiance as much as they have it in their food. The first impression of St Lawrence restaurant has a rustic cafe vibe.
With dark green walls, elegant decor, and simple seating, this place is an intimate and cozy spot in the suburbs of Vancouver.
Even with simplicity, the restaurant does not lack in class and elegance. Though the dining area in St Lawrence might be small, the restaurant has the best food services for their customers.
Food At St Lawrence, Vancouver Restaurants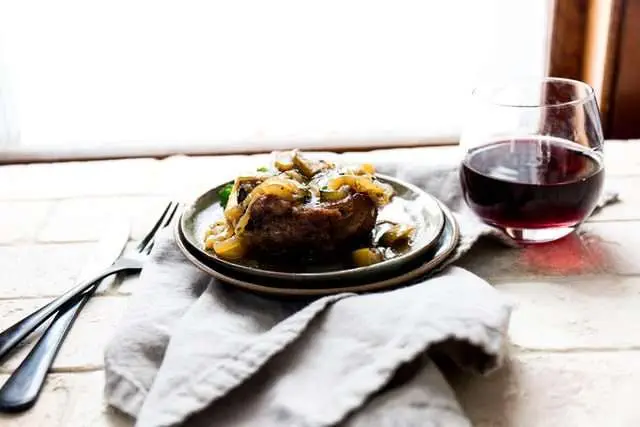 Though known for its simplicity, the venue maintains sophistication in its aura and food. Featuring authentic French cuisine, this place has gained popularity since its establishment.
They maintain an exclusive menu for their customers in September and October, featuring unique and traditional french dishes. Save room for desserts because this place has some of the most delicious dessert options in Vancouver.
Strasbourg Style Foie Gras
This dish is french through and through, and soft brioche remarks the french baking techniques. The brioche filled with foie gras liver mousse elevates the dish onto a whole new level. The menu of St Lawrence projects this dish as their EN COMPLÉMENT; this add-on dish represents the french culture in unique flavors.
Steak Tartare
The venue has a history of turning classics into fine culinary art; this dish is no exception. Steak tartare served is rich with flavors, and the addition of chevre noir makes it into an excellent gourmet dish. More such classic dishes are offered at this venue.
Reviews
This place has been named one of the best restaurants in Vancouver since it opened. Since being named the best new restaurant in Vancouver in 2018, the stars on their reviews have not backed down since. 4.7 out of 5 stars for ambiance, food, and service says a lot more about St Lawrence.
4. Botanist, Vancouver Restaurants, British Columbia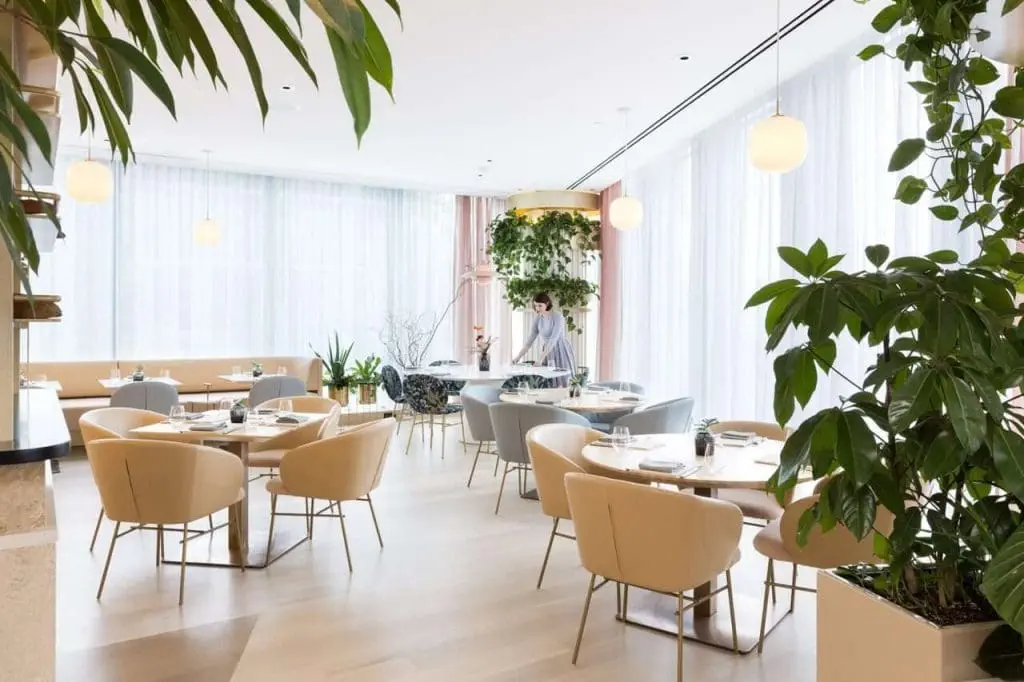 Details
Address: 1038 Canada Pl, Vancouver, BC, Canada
Website: http://www.botanistrestaurant.com/
Phone: +1 604-695-5500
Reservations: https://www.botanistrestaurant.com/reservations/
Menu: http://www.botanistrestaurant.com/menu/
Hours
Morning timings
Monday- 7 to 10:30 am
Tuesday-7 to 10:30 am
Wednesday-7 to 10:30 am
Thursday- 7 to 11 am
Friday- 7 to 11 am
Saturday – 7 to 10:30 am
Sunday – 7 to 10:30 am
Weekend brunch timing: 11 am to 2 pm
Evening timing
Tuesday to Saturday: 5:30 – 10 pm
Amenities
Dine-in
Cocktail bar
Breakfast
Dinner
Brunch
Weekend Brunch
Ambiance
Botanist is one of the most beautiful restaurants in Vancouver. Part of the Fairmont Pacific Rim hotel, Botanist, has a unique ambiance. Having a botany-inspired theme, the entire place is covered with plants and modern decor.
Botanist has given a fresh vibe to the Pacific Northwest region, with its ambiance and food. With accents of gold and pastel colors, the decore elevates the place as much as the food. The theme room named the Garden room delivers a unique and calming vibe for the customers.
Food At Botanist, Vancouver Restaurants
The pacific northwest restaurant, Botanist, believes in delivering the best culinary art in harmony with nature. Therefore the place ensures to use only sustainable and organic ingredients.
The venue offers a wide range of options for vegan as well as non-vegan customers, the phrase "good food" cannot explain the amazing blend of flavors in their dishes.
Mexican Chef Hector Laguna is a much-renowned chef. Since childhood, the executive Chef Hector Laguna has showcased some of his excellent culinary skills at many restaurants. The chef has some unique dishes planned to serve the guests here in Vancouver, British Columbia.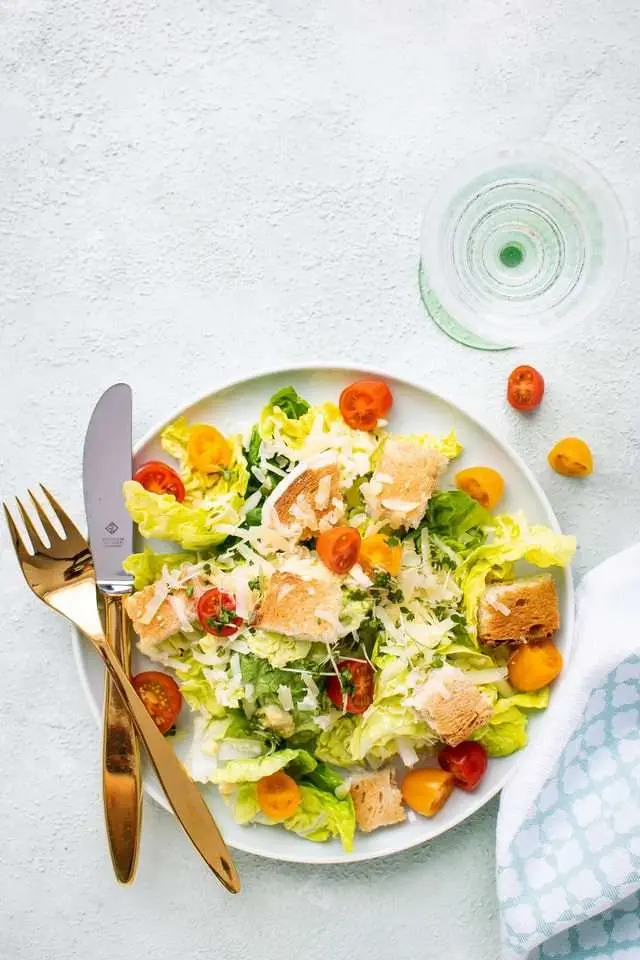 Drinks At Botanist, Vancouver Restaurants
Other than the ambiance and unique vegan cuisine, Botanist is also known for its cocktail bar. The Botanist has some of the most creative and delicious cocktail recipes to try. Some of their best cocktails include Botanist Martini and Smoke on the Water. With a beautiful presentation and unique blend of ingredients, the drinks are the best sellers of the place.
Review
Much renowned for their service among Vancouver restaurants in British Columbia, Botanist has received a lot of love from their customers in Vancouver. Botanist has a 4.6 out of 5-star ratings; customers have loved the unique botany-inspired aura of the venue.
5. Bao Bei Chinese Brasserie, Vancouver Restaurants
Details
Address: 163 Keefer St, Vancouver, BC V6A 1X4, Canada
Website: https://www.bao-bei.ca/
Phone:+1 604-688-0876
Reservations: https://www.exploretock.com/baobei/
Menu: Bao Bei menu
Hours
Monday-closed
Tuesday- closed
Wednesday- 5:30 to 10 pm
Thursday-5:30 to 10 pm
Friday- 5:30 to 11 pm
Saturday- 5:30 to 11 pm
Sunday – 5:30 to 10 pm
Amenities
Dine-in
Takeaway
Delivery
Drinks
Innovative Chinese cuisine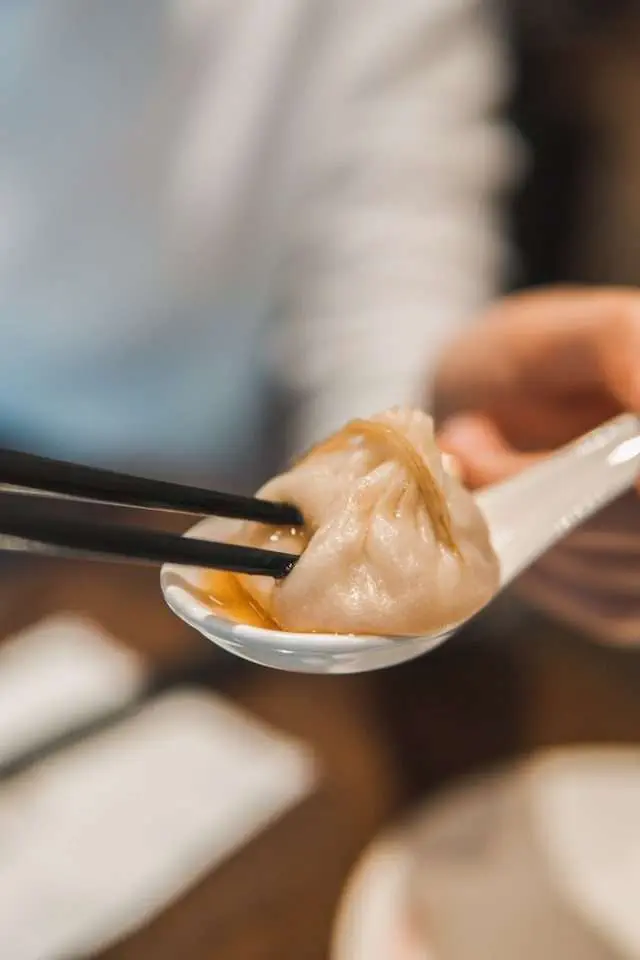 Ambiance
Bao Bei made its debut with a Chinese theme in the culinary game of Vancouver restaurants. Along with this place's Chinese vibe and flavor, chef Joël Watanabe twisted the place with his Japanese culinary skills.
The ambiance is a mix of hipster and rustic themes; the venue excels in food and ambiance. The platform presents itself to customers with a small seating arrangement and white walls covered with Chinese decor.
The venue does not require any reservation. As such, a customer can put their name on a table as soon as they enter the place.
Food At Bao Bei, Vancouver Restaurants
The team at Bao Bei ensures top-notch gourmet food with innovation and creativity. Though the menu is short, the contents are full of new experiences and savory flavors.
Beef Tartare
When it comes to one of their best dishes, it is recommended to try the beef tartare at Bao Bei. The dish is mentioned in their menu under Petits Plats Chinois. The key ingredients to this dish include wagyu from Snake River Farms, crispy shallot, quail egg, mustard root, and watercress. The dish is served with burnt scallion oil and taro chips; the flavors are a real treat for your taste buds.
Dumplings
One of the things Bao Bei is known for is its dumplings and potstickers. These handmade soft, delicate dumplings are mentioned in their menu under Petits Cadeaux, along with vegetarian potstickers. There is a variety of dumplings mentioned in the menu.
Sticky Rice Cakes
The recipe of this dish includes all the natural ingredients and stir-fried pork: salted greens, mushrooms, and bamboo shoots. The venue offers an add-on on this dish of sunny-side-up egg or an omelet.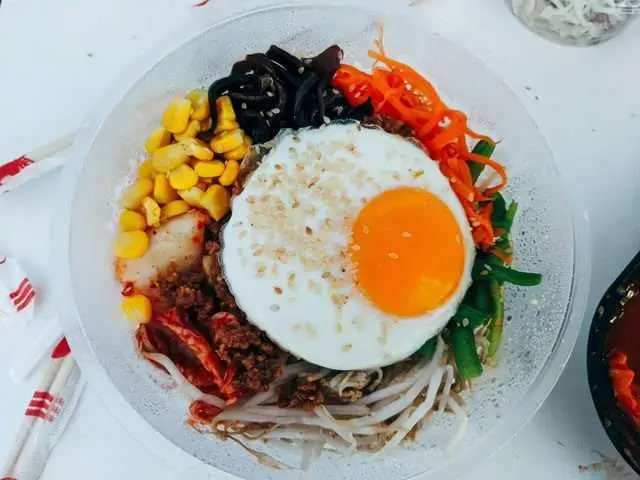 Drinks At Bao Bei, Vancouver Restaurants
Bao Bei serves its guests an array of flavorsome cocktails with great ingredients. The drink menu at Bao Bei is filled with interesting drink options, including cocktails, beer, cider, and wine options. You can find yourself with a perfect drink paired with delectable Asian dishes here at Bao Bei. There is n elegant collection of wine as well, and you can find one of the finest wine options from around the country in this place.
Review
This place has received a 4.5-star rating out of 5. Bao Bei offers a great ambiance along with gourmet Chinese cuisine and low prices. The place exudes an interesting and fresh vibe for its customers.
6. Joe Fortes Seafood & Chop house, Vancouver Restaurants, BC
Details
Address: 777 Thurlow St, Vancouver, BC V6E 3V5, Canada
Website: http://www.joefortes.ca/
Phone: +1 604-669-1940
Reservation: http://www.joefortes.ca/
Menu: http://www.joefortes.ca/menus/
Hours
Monday to Sunday- 11 am to 11 pm
Happy hours 3 to 5 pm
Amenities
Dine-in
Lunch
Dinner
Takeaway
Happy hours
Rooftop patio seating
Seafood
Family style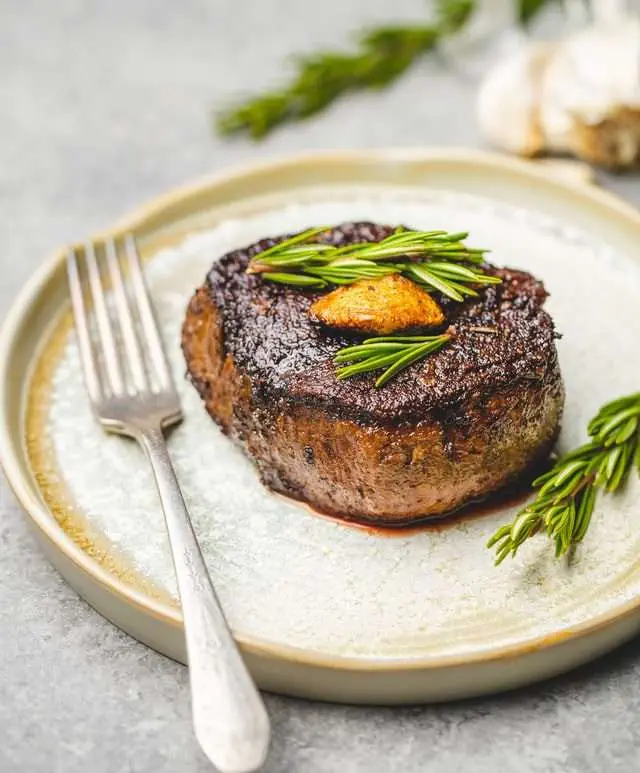 Ambiance
Located at Robson street of Vancouver, bc, Joe fortes comes under one of the busiest Vancouver restaurants. The first impression of the venue gives a sense of an active diner aura with a spacious ambiance and dining area. Joe fortes include some of the interesting choices of decor and interior in their venue.
Upon entrance, the customers are guided towards a big hall with a huge oyster bar in the center and seating arrangement around the arena. Wall-sized windows and chandeliers surround the well-ventilated venue. The double-height hall has an aura of luxury to offer to its customers.
Food
The mention of seafood in the name might give an idea of what concludes their menu. Dedicated to ocean-wise seafood, Joe fortes menu includes a presentation of mouth-watering seafood cuisine. Along with seafood, the place also offers steak on its menu.
Upon receiving a lot of love from its customers, Joe fortes have become one of the best downtown Vancouver restaurants. One of their best dishes on the menu includes Shrimp and lobster rolls. What makes the dish special is their house-baked bread, a lot of remoulade, and mixed greens.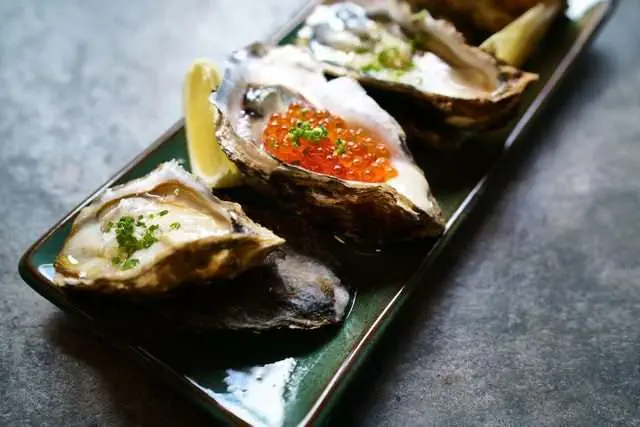 Review
Joe fortes have received a 4.5-star review out of 5 stars from around 4000 people. The food here is a must-try; this place is hard to miss when combined with the ambiance and service. One of the local gems of Vancouver, Joe fortes has made itself a trusted choice among customers.
Other Top-rated Restaurants In Vancouver Restaurants, BC
1. L'abattoir
Address: 217 Carrall St, Vancouver, BC V6B 2J2, Canada
Owner Lee Cooper's L'abattoir is one of the best french restaurants among the downtown Vancouver restaurants. After reinventing the 19th-century jail, L'abattoir opened doors in its place.
The place ever since has been a cozy place with great food. Chef-owner Lee Cooper dedicates his culinary skills to deliver some of the best French dishes in downtown Vancouver.
2. Boulevard Kitchen & Oyster Bar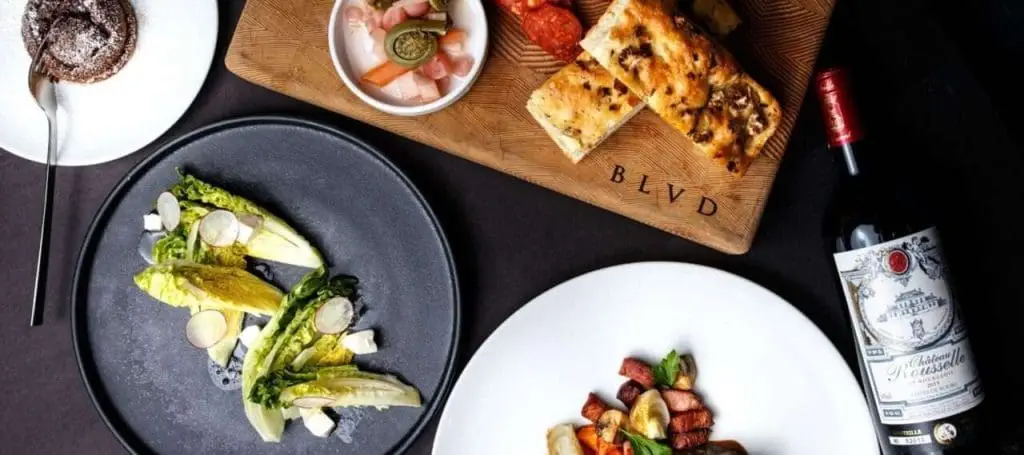 Address: 845 Burrard St, Vancouver, BC V6Z 2K6, Canada
Boulevard Kitchen and oyster bar is known for its selection of seafood dishes. The place has delivered some of the best seafood options in Vancouver. Steak Frites, cocktails, and west coast seafood have placed this restaurant in the top restaurants in Vancouver list.
3. Minami – The Sister restaurant Of Miku
Address: 1118 Mainland St, Vancouver, BC V6B 2T9, Canada
Another wonderful creation by Miku, Minami, is a famous hub for Aburi Cuisine. Some of their best dishes include Salmon Oshi Aburi Sushi. The dish sets a new experience for sushi lovers; torch-flamed sushi is on point for savory flavors with modern twists.
4. ARC – Best Place To Enjoy Urban Artisan Food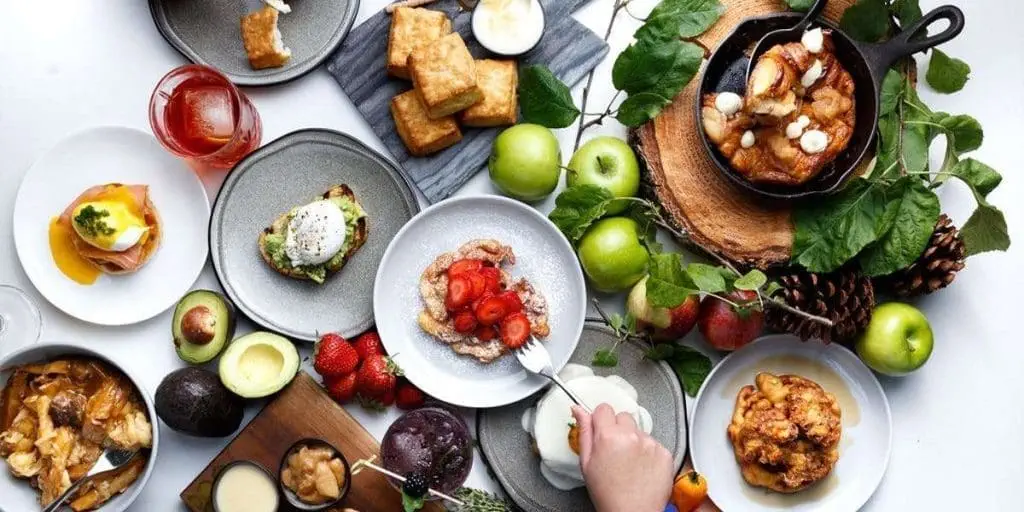 Vancouver restaurants like ARC are known for their urban artisan food and perfect west coast setting.
5. Hy's Steakhouse & Cocktail Bar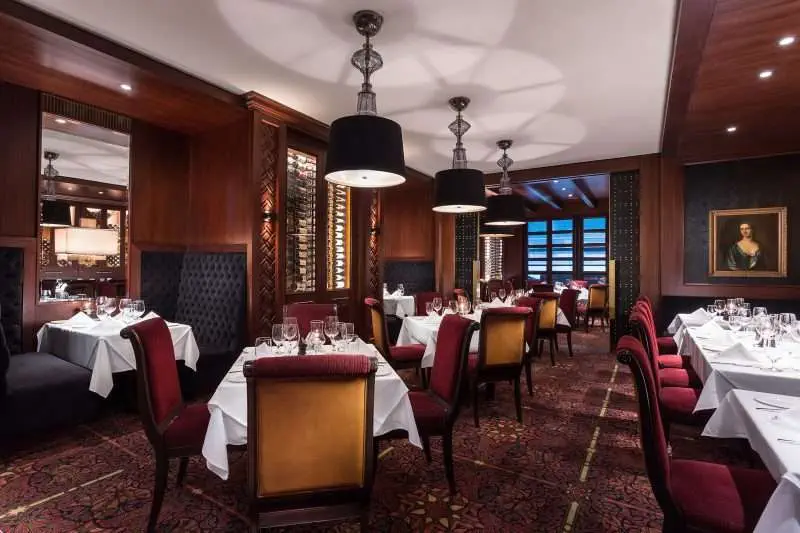 Address: 637 Hornby St, Vancouver, BC V6C 2G3, Canada
This is also one of the finest Vancouver Restaurants near the Vancouver art gallery. The restaurant has a beautiful ambiance, perfect for a romantic night. Hy steakhouse serves authentic traditional and modern dishes, including Hy's prime steaks and the classic steak tartare. Along with dessert, the restaurant also serves drinks.
British Columbia is the center of tourist attractions. With a cherry on top, British Columbia is home to the food city Vancouver. Vancouver constitutes some of the most diverse cuisines in British Columbia.
Vancouver restaurants are aiming to deliver dishes made with sustainable ingredients. Hence everything from seafood, meat to vegetables is poached and grown naturally. This quality has made Vancouver restaurants gain more customers every year. Various ethnicities around the city have given food lovers many choices to choose from. From Japanese seafood to French dishes, you can find the most eclectic dishes for your evening.
There are more such restaurants with luxury ambiance, good food, and great wine. You can easily find such gourmet restaurants around the city; when visiting Vancouver, be sure to check out these Vancouver restaurants to experience some food coma.
Along with gourmet restaurants, the city also has some places with not so elegant ambiance but top-notch food. These places include food trucks like Mr. Bannock and small street food-based restaurants like Pho Central Vietnamese Restaurant.