The cuisines of the five southernmost Indian states—Andhra Pradesh, Karnataka, Kerala, Tamil Nadu, and Telangana—and the union territories of Lakshadweep, Pondicherry, and the Andaman and Nicobar Islands are all considered to be South Indian cuisines.
There are frequently vegetarian and non-vegetarian options for each of the five states. The usage of lentils, dried red chilies, fresh green chilies, coconut, and natural fruits and vegetables, including tamarind, plantain, snake gourd, garlic, and ginger, are among the culinary commonalities shared by the cuisines of the five states. 
Why is South Indian Cuisine so popular in Calgary?
Although western culture plays a significant role in daily life in Calgary, a cosmopolitan Canadian city, you can still discover Indian food there. There is a wide range of spices, flavors, and textures in Indian food. The most popular cuisine in Calgary is Indian.
Its variety of flavors and regional cuisines are a direct outcome of the Indian subcontinent's 8,000 years of contact with numerous cultures and tribes. Several Indian dishes have, over time, been further enhanced by commerce with influences from the British and Portuguese. The development of Indian food was influenced by the cultures of nearby Persia, ancient Greece, the Mongols, and West Asia.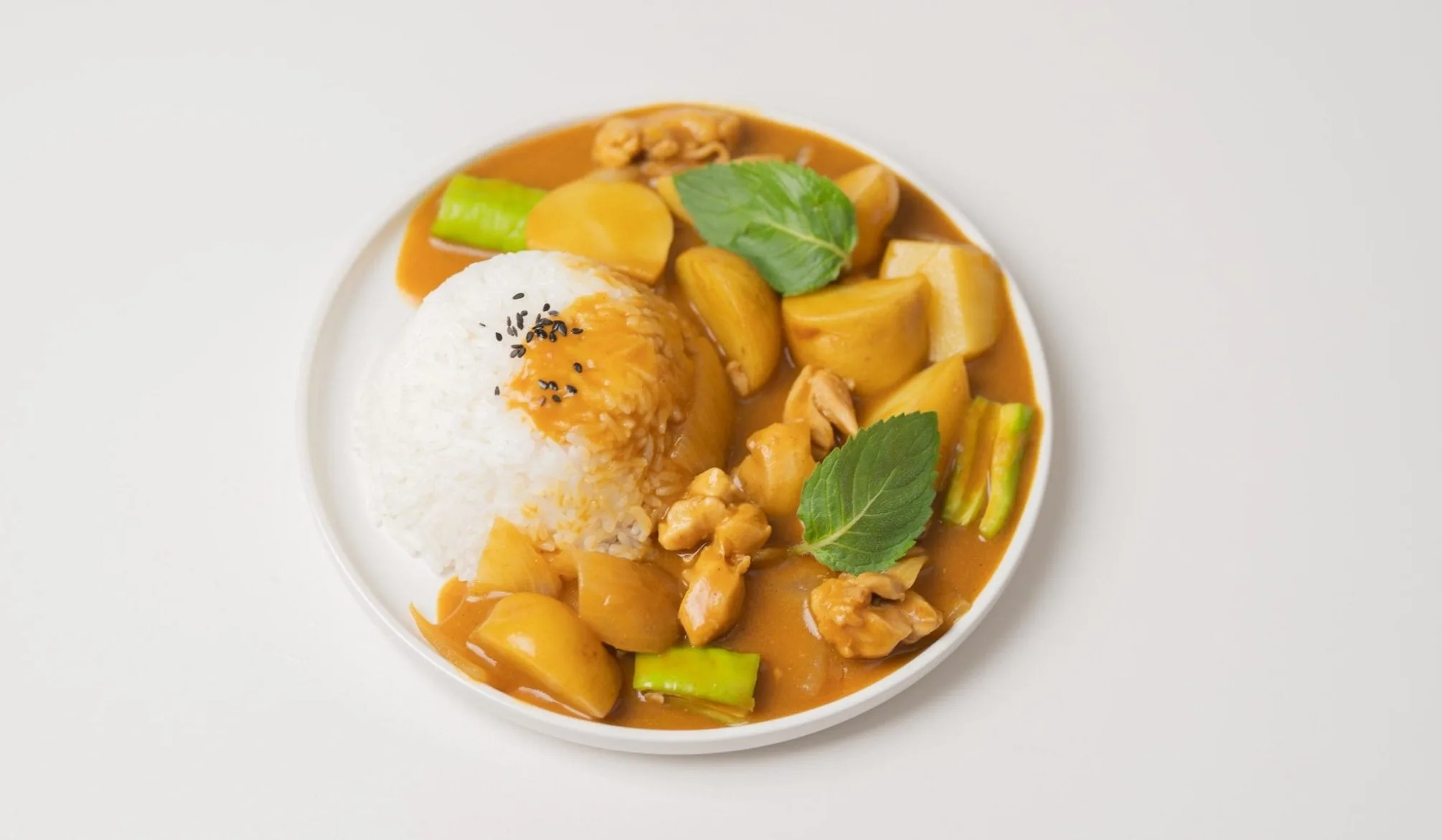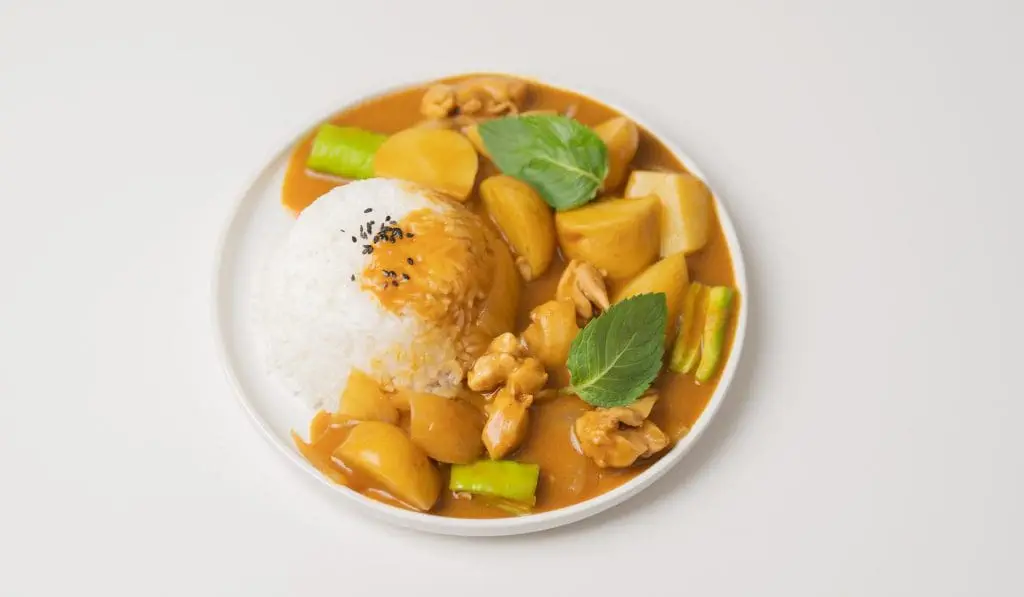 On a platter called a thali, many meals will be presented concurrently. A thali is a tray used in Indian culture to serve multiple dishes. This type of food has been prepared for more than 5000 years.
Some dishes are spicy and fiery, while others are sweet and moderate. For generations, Indian cuisine's particular flavor and scent have been attributed to the unique blend of spices.
Particularly non-Indians are most concerned about the spiciness of Indian food. Since Westerners are not accustomed to eating spicy or masaledar foods, the flavors of India weigh down their stomachs and cause digestive issues. Few people know that most Indian spices are excellent for gut health and guarantee a clear, healthy digestive system.
Calgary restaurants are not only famous for their south Indian Restaurant but also for North and east Indian cuisine. And this article contains a mix and match of all Indian restaurants, mostly South Indian ones. 
For the following reasons, South Indian cuisine is so famous abroad.
Subtle flavors
 Most South Indian cuisine, including dosa, idly, Vada, uthappam, etc., has relatively mild flavors. They don't have a powerful flavor and aren't particularly hot to the stomach.
Dosa and Sambar
Both dosa and sambhar are derived from lentils, which give your body a substantial quantity of protein. You may make the batter with more dal and less rice to give it a healthier touch.
Healthy aspects
South Indian cuisine is nutrient-rich. The main components used to make these recipes are semolina, lentil flour, and rice flour, which are healthier than most other Indian flour.
Ingredients
 One of the healthiest flours in Indian cuisine, rice flour, lentils, semolina, and other ingredients are used to make South Indian recipes. South Indian cuisine is highly delicious, healthful, and diet-friendly because of the use of healthy and fat-free components.
The Best South Indian Restaurants in Calgary
Here are a few restaurants in Calgary with the best south Indian food
1. Marina Dosa & Tandoori Grill
In 2013, the Restaurant first opened. Every order at Marina Dosa is meticulously crafted by a culinary staff with over 20 years of experience provided with excellent south Indian food.
The best place to get South Indian, North Indian, and Indo-Chinese cuisines are Marina Dosa and Tandoori Grill.
Specialties
From coast to coast, specialties span the east, west, North, and south of India. Dum Biryani, various Dosas (Masala dosa), Kothu Roti (Paratha), Bhaturey Cholle, Tandoori, unique seafood dishes, vindaloos, and mango lassis top their list. 
https://m.facebook.com/MarinaDosaCalgary/videos/welcome-to-marina-dosa-world-we-are-best-hotel-services-in-calgary-city-tasty-no/1009298529829563/
Customer Reviews
Wow! Definitely a hidden gem; the methu vada and idli were terrific for an appetizer. The Masala Dosa and kothu Paratha had the perfect amount of spice. One of the best south Indian spots in the city. One downfall was that the Restaurant is a bit small, and they need to fix the entrance door if they haven't already (KAMRAN C., Calgary, Canada)

This place has good food and is very popular. We didn't get a seat on a Sunday the first time we came here. On a Thursday evening, there was only one table available. Maybe it is due to the heavy footfall to the next-door Westwinds Superstore.

 We ordered idli (rice cake with sambar dal), a masala dosa (savory crepe with spicy potatoes), a mango lassi (shake), and red chill prawn curry (Chettinad style – which is a spicy South Indian cuisine). The food was delicious – the sambar and coconut chutneys perfectly complemented the idli and dosa.

The service was attentive. I hope they get an alcohol license – a cold beer goes well with spicy Indian food! They are also opening a second location soon. ( Sandeepina, Lloydminster, Canada)
2. The Curry Leaf
They are natives of southern India. Salomy hails from the city of Kottayam, located in the Indian state of Kerala, west of the country's peninsular tip. On the other hand, Paul is from Tirunelveli, situated in the Indian state of Tamil Nadu, east of the peninsula.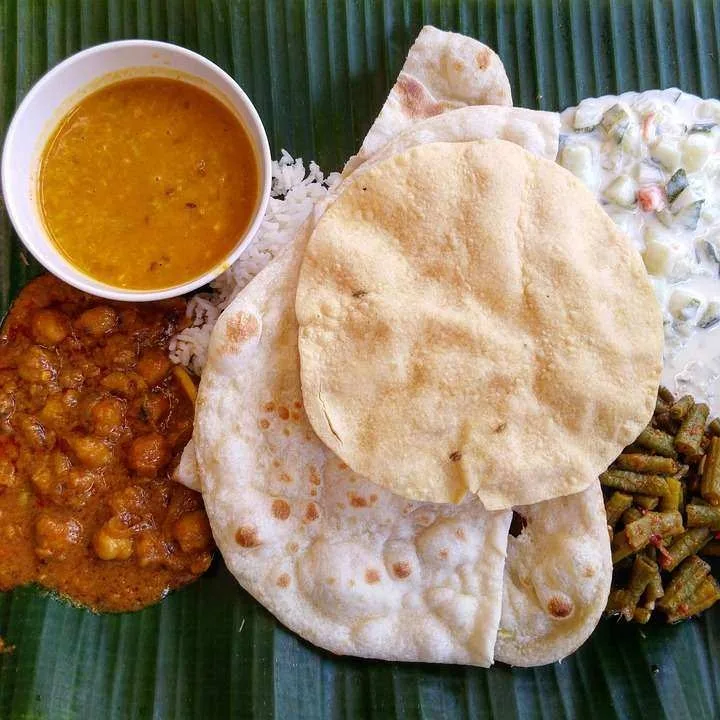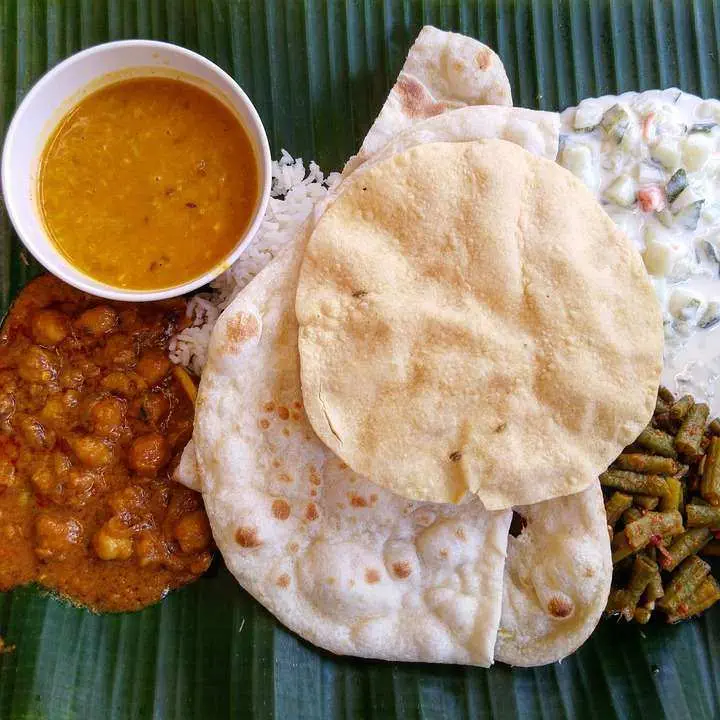 On 17 Ave SW in Calgary, they have a cutting-edge, authentic South Indian restaurant where customers may eat in or take out.
Specialties
Baked Pompano
Marinated in distinctive south Indian spices, whole pompano fish. Served with rice, salad, and lemons.
Tawa fish
Fish that has been lightly spiced with traditional Indian flavors and served with naan or rice.
Customer Reviews
Fish curry, plain rice, Mysore masala dosa, and falooda. All very delicious! The "Spicy" level of spice was perfect. Portions were massive but also very tasty with a great depth of flavor. Excellent friendly service too. ( John Francis Manzo, CALGARY, CANADA)
3. Masala Bhavan
A Certified Red Seal Chef with more than 15 years of experience working abroad in five-star hotels and restaurants in the UK, Sri Lanka, India, and Canada owns and runs Masala Bhavan.
Since 2015, Masala Bhavan has been servicing Calgary. As the name suggests, visitors should try their Masala Dosa too.
Spice level
All of our entrees and appetizers contain a touch of spice. You can ask for the level of spice you prefer in your food. Our spice level is mild by default.
Specialties
Masala dosa, Butter chicken, and Tandoori's
Customer Review
The food here is the best you can get in Calgary for South Indian style, and the environment is so relaxing and refreshing to spend quality time with. And the servers here are so friendly. A must-visit South Indian restaurant. (Sirisha, Calgary)
When you think of Authentic South Indian food in Calgary, you will remember Masala Bhavan. 
4. SI Foods (Supreme Dosa)
One of Calgary's top authentic South Indian and Sri Lankan food and catering services, SI FOODS (SUPREME DOSA), offers delectable, heartwarming meals. Dedicated to living up to the motto, "Quality is Our Priority! Hygiene, Fresh, and Tasty!"
SI foods have also been ranked #1 Best Indian restaurant and Dosa place in Calgary by Google, Facebook, Yelp, Trip advisor, Happy Cow, Slurpy & CBC news.
Specialties
Paneer bhurji dosa, Mutton Kari dosa, Masala vada, Kuli paniyaram, Supreme Ambur biryani, Kothu, Pizza uttapam, Supreme Fusion Chilli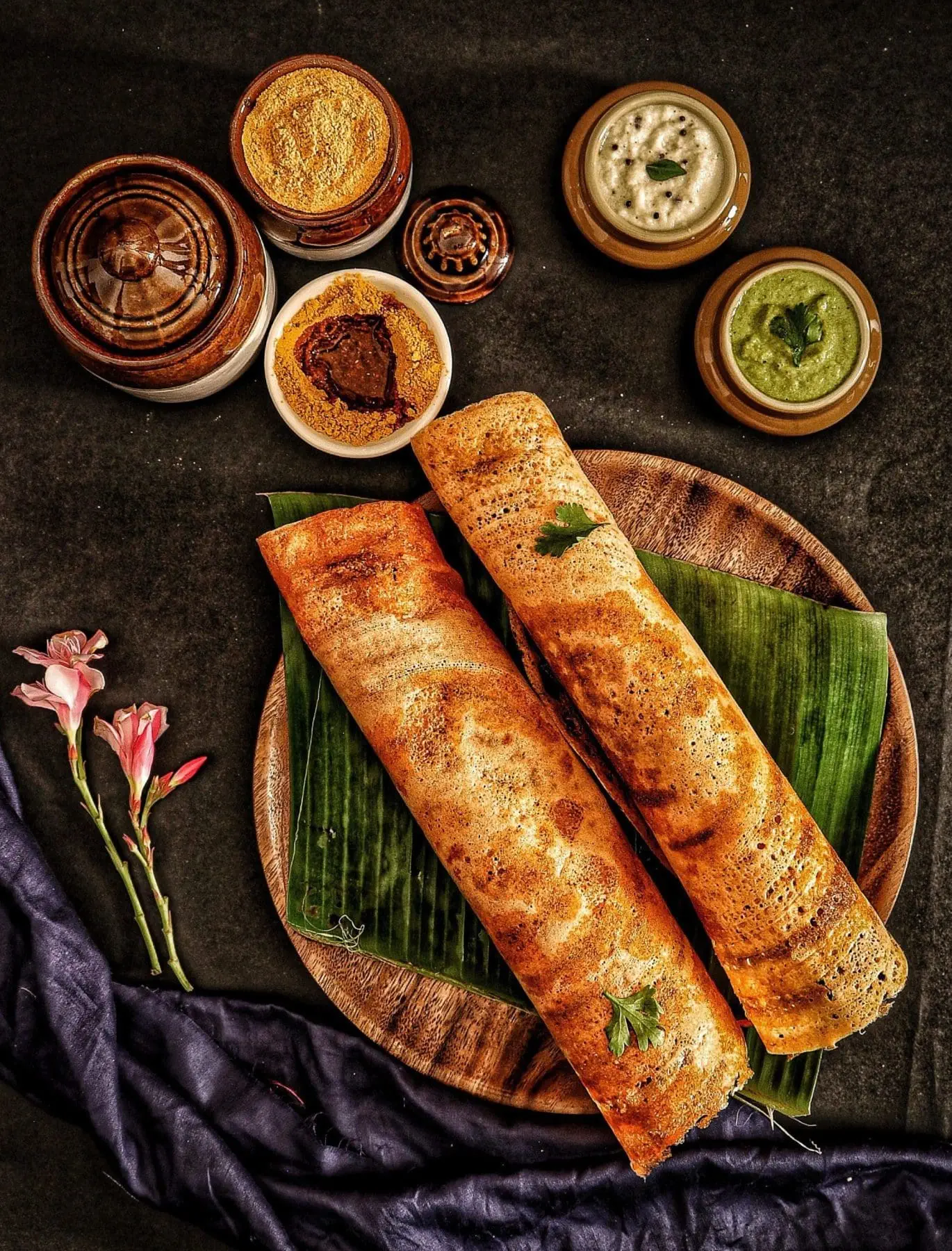 Take advantage of the delicious real Madras Filter Coffee, Mango Lassi, and Masala Tea.
Customer Reviews
Loved the combo one at this hotel. The idli was so soft and delicious. These are the softest idli's I've ever had, including the ones I had growing up in Chennai. Loved the food so much that we purchased some idli dosa batter while leaving the Restaurant. (Bharat Sankar, Calgary, Canada)

We had been to supreme dosa a couple of weeks back. The place does live up to its name. Not Just dosas, but every food item was authentic and simply delicious. The proportions were also massive, so one dosa would have been enough for two people. The service was impeccable and staff friendly.

We had never tasted such delicious south Indian food anywhere in Canada! Recommend to everyone and make sure to make it a must-stop every time we visit Calgary!! (Neha D, Prince Albert, Canada)
5. The Rockport Chettinadu and Indian Cuisine
Our Restaurant is named for the historic fort and temple complex known as the Rock fort, which was constructed on an old rock. It is located in the southern Indian city of Tiruchirapalli.
The main pillars of the Rock fort family are Arul, Prakash, Pugazh, and Siva, who are well trained in multiple cuisines. Our chefs are from the same neighborhood, which has long been the center of history's culture, cuisine, and tradition growth.
One of the world's oldest rock formations is supposed to be this one. It is 3.8 billion years old, making it older than the Himalayas and as old as the rocks in Greenland. In addition to coffee and tea, the surrounding Kolli Hills is noted for cultivating a variety of spices like pepper, cardamom, etc.
This Restaurant's daily grinding of all the spices used in the kitchen is one of its distinguishing characteristics. They are also developing an open kitchen concept, a first for an East Indian restaurant, where customers can engage with the cooks while the cuisine is prepared right before them.
Specialties
Kothu dishes, Fish masala, Curries, Dosa's, Boiler chai teas, Aachi aappams, Andhra pesarattu
Customer Review
First, we called in after 9:45, and they still took our order to go. We reached the jam-packed restaurant t only with East Indian diners. I spoke to the cooks from the actual South of India Madras. Wow! Polite! Courteous! We ordered 2 Masala Dosa, a side of Vada, a Side of Idly, Beetroot Halwa for dessert, and a fantastic chai to finish.

We sat in the truck and did not speak, just ate till we could no more. The chutneys and Sambar were so good. We ordered all vegetarian. Just amazing! I wish I lived close by. All this got less than $50.Goodness, I said we had a good day. Thank you for keeping it authentic ( Ramrochan, Victoria, Canada)
6. Madras Cafe
South Indian cuisine is the specialty of Madras Cafe. Our menu offers the finest Indian cuisine, including dosas, butter chicken, and biryani. Starters, vegetarian dishes, and non-vegetarian dishes are all represented on their specialties list. On weekends, the buffet is available here. Starters, vegetarian dishes, and non-vegetarian dishes are on the specialties list.
Specialties
Dosa, butter chicken, biryani, rice cakes, and pizza-like uthappam.
Customer Reviews
I found this Restaurant online and decided to try it out as it advertised Southern Indian food, which I was unfamiliar with, and the menu items were decidedly different from what I was familiar with. The food is delicious, the portions are enormous, and the servers are friendly and helpful. This Restaurant is now on my "must visit" list anytime I find myself back in Calgary. It should be on your list as well. ( CAM H, Whitehorse, Canada)
Amazing place. We had mutton masala dosa and Mysore masala dosa; it was mind-blowing. The spice level was perfect and a must place to visit ( Roop K, Calgary, Canada)
7. Savoy's South Indian Kitchen Calgary
With a prestigious culinary legacy spanning more than seven decades, the Savoy's Kitchen has raised the bar for dining establishments. The Edmonton Savoy's Kitchen is among Canada's most well-known eateries, and the flagship Savoy's Kitchen restaurant is a true landmark of Calicut.
The professional chefs at Savoy's Kitchen have continuously innovated to modify the cuisine over the years, delivering a mix of the Moplah and Thiyya cuisines from the Malabar region.
While keeping their traditional roots, the restaurants exhibit influences from other cultures. They now have cult status in Calicut and Edmonton, and our legion of customers has included them in many tales, celebrations, and memories.
Specialties
Goat curry, chicken dum biryani, and seafood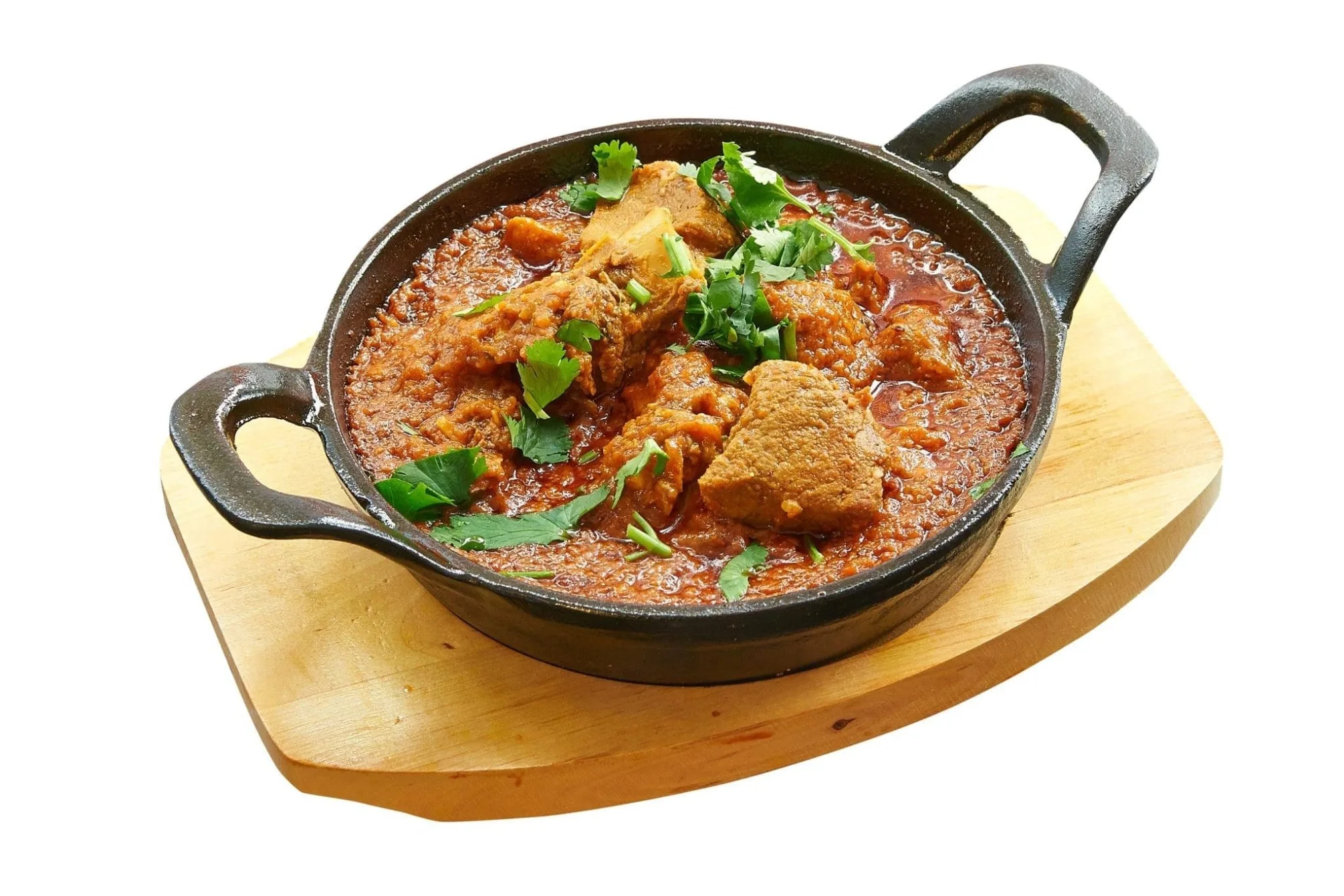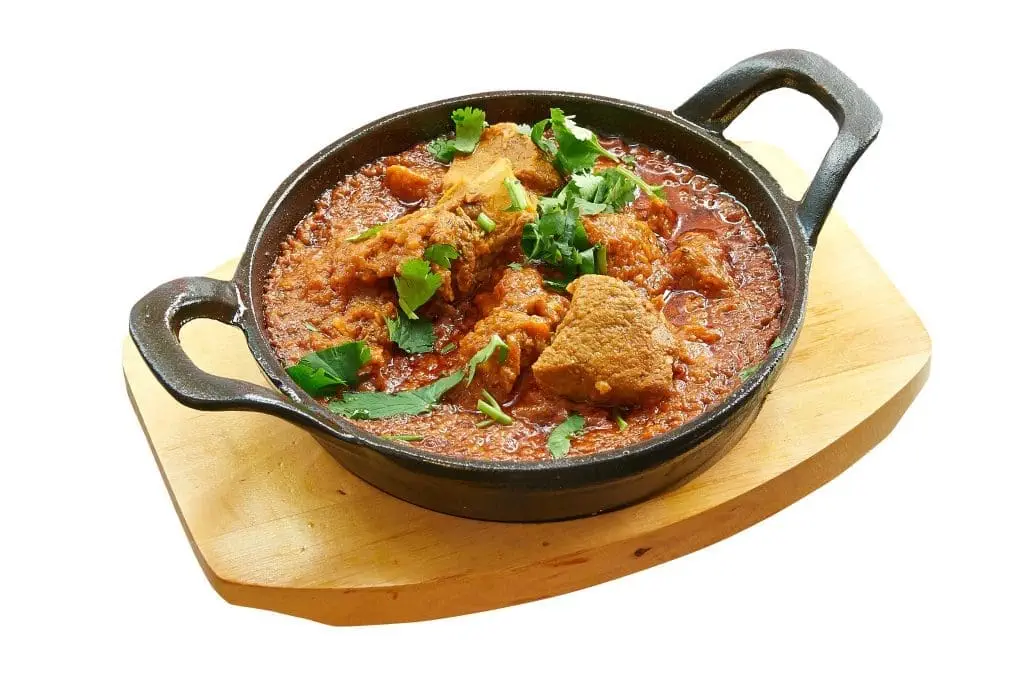 Customer Reviews
We were traveling from Toronto and had Saturday in Calgary. We were craving good Dosa and Wada and didn't get disappointed. It was a take-out menu, and the medu Wada was super crunchy. The dosa and sambhar were fresh and excellent. We first ordered just one plate each but packed another after having the first one. The staff was super friendly as well. Highly recommend this place if you are looking for good Dosa and Sambhar. (Ayan, Toronto, Canada)

Number # 1 Customer service. Amicable staff. Excellent selection of food menu. High price compared to Toronto South Indian Restaurants, but Good tasty food. Every time we visit Calgary, we take our dinner at this wonderful Kerala Restaurant called Savoy's South Indian.(Silva,Toronto,Canada)

Out of other south Indian restaurants in Calgary, Marina Dosa & Grill and Madras cafe are the best known for their Chennai spices and the must-try South Indian Restaurants.
https://www.tripadvisor.ca/Restaurant_Review-g154913-d15119446-Reviews-Savoy_s_South_Indian_Kitchen-Calgary_Alberta.html
OTHER INDIAN RESTAURANTS IN CALGARY
Here are some of the best Indian restaurants in Calgary to enjoy your visit!
Moti Mahal Restaurant
Moti Mahal is one of the top Indian restaurants in Calgary. The classic Indian cuisines pair nicely with the elegant traditional interiors. The Restaurant has a full bar where you can order fine wines and whiskeys to pair with your meal. They also offer food at a reasonable price.
Specialties
Vegetable pakoras, Lamb masala ,chicken Jalfrezie
Special Diets
Vegetarian Friendly, Vegan Options, Gluten Free Options
Customer Reviews
We went to Moti Mahal and had the most wonderful Indian meal. Chicken vindaloo, shrimp, and masala. The service was perfect, and the owner was a wonderful and lively host. We highly recommend this wonderful Restaurant. (PALL S, Canada)

Moti Mahal Restaurant is out for online order delivery.
JP's Indian Bistro
Our cafe offers a fresh take on the cuisine with an emphasis on high-quality, fresh ingredients without sacrificing the mouthwatering flavors that are the hallmark of Indian food JPs; we serve delectable Indian cuisine in a modern restaurant setting that honors India's rich cultural heritage while unmistakably looking to the future.
Specialties
Jasmine Rice, Chicken kurma, vegetable pakoras, Seafood curry
Customer Reviews
Just ordered for the first time from here. It is in our community, and I have wanted to try it for a while. We offered some appetizers and mains. Everything was delicious, fresh, and hot! We will be ordering from her again soon! (Stacy S, Canada)
As an Amazon Associate, Icy Canada earns from qualifying purchases.
[amazon_auto_links id="81298"]
The Icy Canada team strives to create content that matters. It's why our content is written by travel writers, authority experts, well-known authors, and niche experts. Our content is also periodically reviewed by expert authors for accuracy and trustworthiness.
As an Amazon Associate, Icy Canada earns from qualifying purchases. [amazon_auto_links id="81298"]