Ottawa is a welcoming and multicultural city which offers the best quality bilingual education, in French and English, in all institutions- be it public, private or religious. 
Ottawa ranks among the most educated cities in Canada. 
It is said that students at Carleton University, University of Ottawa and Algonquin College are lucky as they are among the top colleges in Ottawa and Canada and are in the best student city in Canada too. 
Ottawa boasts the "Capital Advantage," which includes easy access to public resources, is reasonably priced—even affordable housing costs—and is safer thanks to a positive reputation and low crime rates. Students from other countries might easily feel at home.
Here are the best colleges in Ottawa for you-
1. Algonquin College of Applied Arts and Technology
Motto: Your goals, your career, your college
Address: Ottawa 1385 Woodroffe Avenue
Ottawa, Ontario K2G 1V8
Contact No. : 613-727-4723
Website: algonquincollege.com
U.G. tuition and fees: 2,900 CAD (2015)
Other Campuses:
1. Pembroke
1 College Way

Pembroke, Ontario K8A 0C8

613-735-4700
2. Perth
7 Craig Street

Perth, Ontario K7H 1X7

613-267-2859
Established in 1967, the Algonquin College of Arts and Science is one of the largest colleges and the first Canadian college to have signed the Talloires Declaration for sustainability. 
Listed among Ottawa's top universities. It is a publicly supported institution of higher learning having campuses in Kuwait, Ottawa, Pembroke, and Perth.
The campuses have recently completed expansion projects, along with new facilities. 
From health care, library, and cafeteria to the on-campus residence, the Ottawa campus now has an innovative feature – DARE District and Library.
The Pembroke campus is known for its outdoor training programs like Outdoor Adventure, Outdoor Adventure Naturalist, and Forestry Technician. 
It has about 18,386 full-time students and more than 2,100 international students enrolled. 
With a strong emphasis on applied theory and real-world experience, this institution offers 322 Ontario College Programs, 58 online programmes, 20 apprenticeship Programs, 41 co-op Programs, five collaborative degree Programs, and five bachelor's degree Programs.
 Algonquin College also ranks as one of the top Research Colleges in Canada, with multiple applied research areas. 
It is also recognised as one of the top innovation leaders in Canada. Algonquin College also ranks as one of the top employers in the National Capital Region.
2. University of Ottawa
Motto: Deus Scientiarum Dominus est [Latin]
Address: 575 Laurier Ave E, Ottawa, ON K1N 6N5, Canada
Contact No.: 613-562-5700
Website: uottawa.ca
UG tuition and fees: Local tuition: 6,376 CAD (2016); international tuition : 25,554 (CAD)
The University of Ottawa was established in 1848 and is the largest bilingual university in the world, employing English and French. 
Classes in other languages are also offered. uOttawa, chosen as one of the best colleges in Ottawa, enrols more than 40,000 students in more than 450 programs. 
Students have opportunities to work in one of Canada's five big universities, government offices, and research institutes. 
The first and biggest French immersion programme in universities in Canada. Additionally, it is Canada's biggest law school. It ranks among the top employers in the National Capital Region.
The University of Ottawa is a member of U15, a group representing the top research-intensive universities in Canada and comes under the top 10 research universities.
Molecular and environmental sciences, health, and e-society are the core topics of research. Here are some of the top 5 Co-op programmes in Canada. 
3. Telfer School of Management
Motto: Connects you to what matters
Address: 55 Laurier Ave E, Ottawa, ON K1N 6N5, Canada
Contact No.: 613-562-5731
Website: telfer.uottawa.ca
UG tuition and fees: 2,895.27 CAD (2012), International tuition: 8,825.9 CAD (2012)
The Telfer School of Management was established in 1969. It is a public business school on the premises of the University of Ottawa. 
Named in honour of Ian Telfer, who gave the institution a $25 million donation. AACSB, Association of M.B.A.s, and E.F.M.D. triple-accredited colleges in North America include the Telfer School of Management.
 The Telfer School of Management ranks 6th in Canada for its M.B.A. program and 87th of the top 90 E.M.B.A. programs. 
They offer several undergraduates in Accounting, M.I.S., e-Business, Entrepreneurship, Finance, Human Resource Management, Management and Marketing, and International Business, and graduate programs. 
Namely, M.B.A., E.M.B.A., M.H.A., Master of Science in Management, and Master of Science in Health Systems. 
There are also inter-disciplinary programs like Masters in Engineering Management, E-Business or E-Commerce and systems science. 
They also have the optional Co-op program where students get to do 3-4 paid internships of 4 months each.
4. Carleton University
Motto: "Ours the Task Eternal"
Address: Carleton University 315, Robertson Hall 1125 Colonel By Drive Ottawa, Ontario Canada K1S 5B6
Contact No.: 613-520-2600
Website: carleton.ca
UG tuition and fees: Domestic tuition: 9,200 CAD (2015), International tuition: 25,379.5 CAD (2015)
Carleton University, one of the best colleges in Ottawa, was founded in 1942 as an evening college for veterans of the Second World War. It has more than 26,300 UG students and about 4100 graduate students. 
Students are encouraged to have hands-on experience in the classroom. The international student population at Carleton University have increased by over 50% over the last five years, with students from over 120 countries. 
They have 230 MOUs, too, with international universities and research institutes. Work-study options are also available for more than 100 programs at the U.G. level. 
Their strong fields include Social Sciences, engineering, computer science, public and international affairs, and physics. 
Carleton is named one of the top employers in the National Capital Region, awarded to only 25 institutions. 
The university is close to Canada's Parliament Buildings, Byward market and Gatineau Park, along with libraries and media, which makes Carleton University a preferable place to learn and live. 
It has good infrastructure, commute systems, underground tunnels, and an amazing campus with pleasant vibes.
5. Sprott School of Business
Motto: The Knowledge to Compete
Address:810 Dunton Tower, 1125 Colonel By Dr, Ottawa, ON K1S 5B6, Canada
Contact No.: 613-520-2388
Website: sprott.carleton.ca
UG tuition and fees: 7,664 CAD (2011), International tuition: 18,796.9 CAD (2011)
The Sprott School of Business is a faculty of its parent organisation- Carleton University. 
Established in 1949. It was named after Eric Sprott, a philanthropist and an alumnus of the school. 
It is a full-service business school accredited by AACSB International, which is earned by less than five per cent of the world's business programs. 
Additionally, there is the Network of International Business Schools (NIBS) for business schools with a global concentration.
It provides undergraduate, master's, and doctoral degree programmes in business administration, accounting, management studies, international business, and professional development courses like Advancing Women in Leadership.
It is also highly research-oriented. There are full-time and part-time programs with a core curriculum and specialisation in one of five concentrations. 
They also offer various degrees in India, Iran, China, and in partnership with the University of Havana, Cuba. 
Sprott students compete in academic business competitions, like National Capital Leadership Competition, Micol Entrepreneurial Competition, and Sprott Competes, a comprehensive business case competition training program.
6. Saint Paul University
Address: 223 Main St, Ottawa, ON K1S 1C4, Canada
Contact No.: 613-236-1393
Website: ustpaul.ca
UG tuition and fees: Domestic tuition: 2,562.41 CAD (2017), International tuition: 6,442.12 CAD (2017)
Saint Paul University was established in 1848 and is the founding college of the University of Ottawa. 
It is a bilingual institution offering both undergraduate and graduate programs in French and English that includes;
 social communication

 social innovation

 supportive care in palliation

 public ethics

 transformative leadership

 conflict studies

 counselling and psychotherapy
 And human relations and spirituality, along with their founding courses – philosophy, canon law, and theology. 
They also offer complementary services, workshops, conferences, symposiums, residences, and equipped library. 
Along with the conferring of its degrees, S.P.U. has the right to present candidates to the Senate of the University of Ottawa for joint conferment of certificates, degrees and diplomas.
They are known for their diverse population of students, heritage, history, and Catholic intellectual tradition.
S.P.U. has small class sizes and is well known for its personalised service and reputation. Saint Paul University, a Catholic academic institution, provides spaces for reflection, prayer, and celebration. 
Hospitality, support and celebration services are provided to the university community by the Pastoral Services.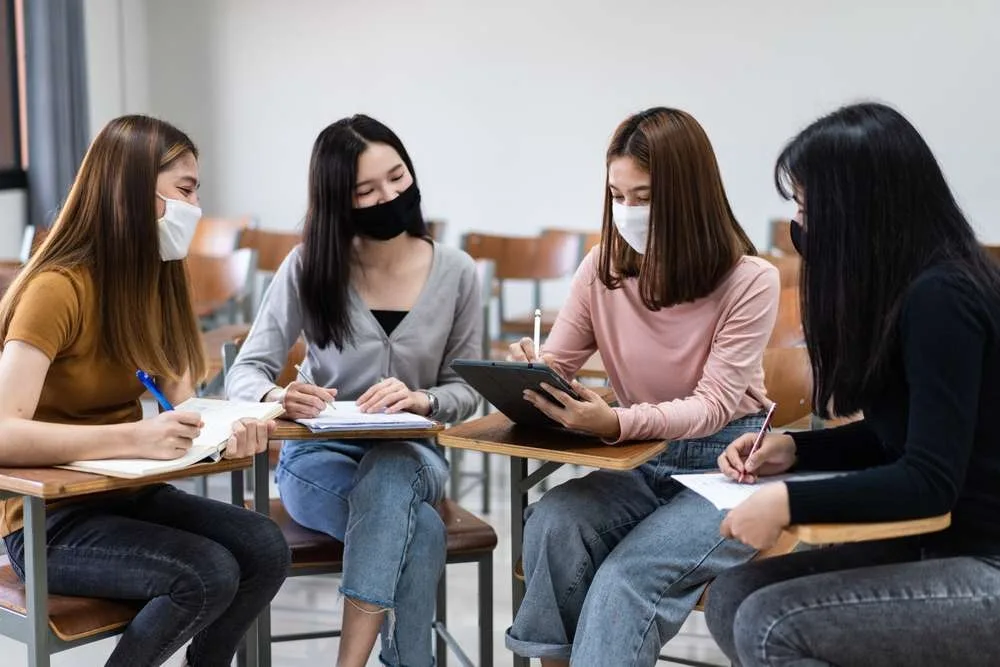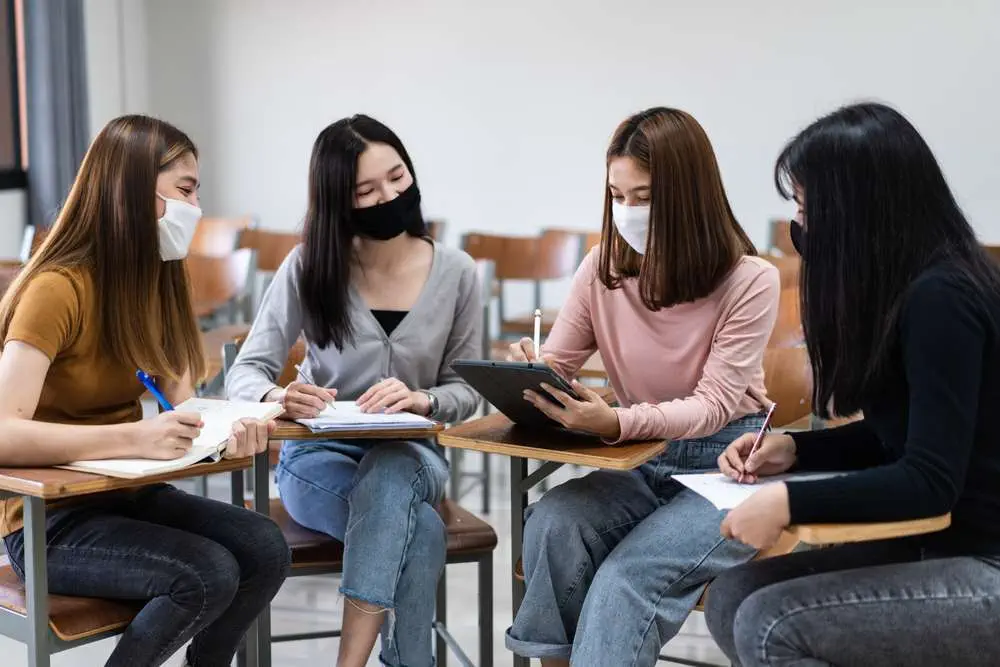 7. The Audio Recording Academy (TARA)
Address: 1540 Raven Avenue, Ottawa, ON, K1Z 7Y9
Contact No.: 613-798-0070
Website: tara.ca
The Audio Recording Academy is a private vocational school with a course in audio and music recording, specialising in all aspects of the music industry. 
Their Applied Audio Recording program is a 20-week diploma course where students will learn advanced, in-studio recording techniques. 
TARA has small classes and a multi-facility recording complex with three recording Studios so that students can practise with the instructors, be interactive, and have more practical knowledge. 
The lab time allotted to students is 250 hours, during which they can work on their projects. Along with the tuition, books and supplies are provided.
Pre-production and recording, advanced microphone methods, introductions to electronics and acoustic theory, reverb and delay, compression and expansion, E.Q., M.I.D.I., mastering, live sound, a music business seminar, Foley/A.D.R., and an independent study project are among the topics covered.
The course is an approved Vocational Program under the Private Career Colleges Act, 2005. 
The graduates of TARA find jobs in live sound, radio, theatre, T.V., concert production, composing, jingle production, music publishing, postproduction, etc.
8. Dominican University College
Motto: "Discover Wisdom"
Address: 96 Empress Ave, Ottawa, ON K1R 7G3, Canada
Contact No. : 613-233-5696
Website: dominicanu.ca
UG tuition and fees: 5,325 USD (2011), International tuition: 6,750 USD (2011)
Dominican University College was established in 1900 and is one of the oldest university colleges in Ottawa. 
It is a bilingual Roman Catholic college, French and English, affiliated with Carleton University. The university houses The Dominican Monastery and the Dominican University College. 
It is a university with undergraduate and graduate specialisation programs in philosophy and theology and studying Ancient Greek philosophy and German Idealism. 
The philosophy program teaches top schools of thought and philosophical themes, while theology provides an overall view of the Christian mystery. 
They welcome international students to study philosophy, theology, and ethics. It is located near Parliament Hill and the Supreme court. 
Dominican University College is a member of the Dominican houses of university studies. 
These include the Blackfriars, Oxford, the Dominican School of Philosophy and Theology, Berkeley, and the Pontifical University of Saint Thomas in Rome.
The small class size allows students to receive much attention and required guidance. The university's male students can live with the Dominican Brothers on campus.
9. La Cité
Motto: Le collège d'arts appliqués et de technologie
Address: 801 Aviation Pkwy, Ottawa, ON K1K 4R3, Canada
Contact No. : 613-742-2483
Website:https: ontariocolleges.ca/la-cite
UG tuition and fees : 2,386 USD (2011), International tuition: 10,179 USD (2011)
Other Campuses: Orleans: 8700 Jeanne D'Arc Boulevard NorthOrléans, ON, K4A0S3 
613-742-2483
It was established in 1989. Also known as Collège La Cité or La Cité collégiale, La Cité is Ontario's first and the largest French-language applied for arts and technology college. 
It offers more than 140 architecture, agriculture, biotechnology, electronics, media, communications, security, social services, health sciences, and apprenticeship programs. 
The Alphonse-Desjardins campus of La Cité is set up in Orléans and a satellite campus in Hawkesbury. 
A few programs are also offered in Toronto. La Cité has a Skilled Trades Institute in Orleans, a satellite campus in Hawkesbury, and a development office in Toronto. 
La Cité is also recognised as one of the top employers in the National Capital Region and is named one of the 200 most recommended employers in the country. 
La Cité is ranked first in Ontario for student happiness, employment rate, overall learning experience quality, and services, and second for overall facility quality. 
There are 251 beds available at the dorm near the main campus. 
10. Augustine College
Motto: Credo ut intelligam – "I believe so that I may understand"
Address:163 Fifth Avenue, Ottawa, Canada, K1S 2M8
Contact No.: 613-237-9870
Website:augustinecollege.org
Tuition fees: $13,500 yearly (2014) – covered courses, residency and two meals a week.
Augustine college is a private Christian liberal arts college set up in 1997. It operates in a classroom in the Ecclesia Church. 
It offers two four-month programs: the Ancient World Programme from September to December and the Modern World Programme from January to April, followed by one week of exams. 
Students may submit applications for either one or both programmes. Augustin College cannot be accredited and is not recognised as a learning institution in Canada because it provides two separate four-month courses.
Instead, there are transfer agreements in which universities in both Canada and the United States grant Augustin College graduates credits for almost all their full courses. 
They also deliver the Sprott M.B.A. in Shanghai, China, Bogota, and Columbia. These were just some of the best colleges in Ottawa. 
Closing Thoughts
The city is much more extensive. So look over the websites and links, do some research, and select the college of your choice in Canada's capital. 
Also check out, Calgary Lab Services
As an Amazon Associate, Icy Canada earns from qualifying purchases.
[amazon_auto_links id="81298"]
The Icy Canada team strives to create content that matters. It's why our content is written by travel writers, authority experts, well-known authors, and niche experts. Our content is also periodically reviewed by expert authors for accuracy and trustworthiness.
As an Amazon Associate, Icy Canada earns from qualifying purchases. [amazon_auto_links id="81298"]