Thinking of cooking a delicious Indian meal? Are you falling short of Indian flavoring and spices? Don't worry – you may just need to visit the top Indian grocery stores in Ottawa – here is the list.  We will ensure you get all that you need to get started cooking, no matter when you need to shop. Just check for the top Indian grocery stores in Ottawa that is near you to get started.
Top Indian Grocery Stores Ottawa
Here is a list of popular Indian grocery stores in the alluring city, Ottawa.
Vaishali's Super Store    
Address: 62 Wylie Ave Ottawa, Ontario K2B 6M4, Canada
Contact: +1613-721-0318
Opening Hours: 10 am – 8 pm
Vaishali's Super Store Ltd is a convenience shop offering Indian, Sri Lankan, Pakistani, Nepali groceries in Ottawa. They've got a variety of pickles, dals, dried herbs, pulses, basmati rice.
Find a wide range of Indian spices from coriander, mint leaves, curry powder, chili powder, to cardamom, cinnamon, carom seeds and more, making it one of the top Indian grocery stores in Ottawa.
Apart from divergence in Indian spices, they also got utensils used in Indian kitchens.
For more than 30 years, this store has had a miscellany. They also have Pooja Vidhi items and Indian God and Goddess idols.
Supplementary to the retail collection of Indian products, they further have a corner for delicious Indian sweets and snacks. Here. they serve mouth-watering specialty of Indian desserts such as gulab jamun, jalebi, samosa, and gajar halwa.
2. South Asian Supermarket
Address: 3059 Carling Ave, Ottawa, ON K2B 7K4, Canada
Contact: +1 613-828-2221
Opening Hours: 10:30 am- 8pm
Another of the top Indian grocery stores in Ottawa, it's also the largest store in the Ottawa-Carleton Region serving people for the past 10 years. The retail of various kinds of fresh vegetables, meats, canned foods. They deliver a variety of Indian papad, quite a famous appetizer in India, enriched with different flavors and tastes.
Besides this, the shop has a variety of chutney, cookies, mixtures, flours of Indian brand Aashirwad. Find Indian brands such as Amul, India Gate, Old Monk, and Nestle, in what is one of the top Indian grocery stores in Ottawa.
They also serve savory Indian dishes such as Idli, dhokla, jeera rice, pav bhaji, or dal makhni to fill up your tummy. Have you heard of Indian trait of eating betel leaf with areca nuts? It's commonly called "Paan" in India. You can even find this in Ottawa, Canada in this store.
3. Thana Stores
Address: 386 Bank St, Ottawa, ON K2P 1Y4, Canada
Contact: +1 613-567-2963
Opening Hours: 10 am – 9 pm
Among the top Indian grocery stores in Ottawa, this store is well- stocked. Want to get something more? Select from a delectable offering of fresh frozen foods, meats, goat meat, chicken, and sea crabs. The store also sells North Indian groceries at a reasonable and discounted price.
Moreover, they have a variety of tea leaves specially handpicked in the beautiful land of Assam, India. The varied range of spices, flours, pulses, packed food, ready to make Indian dishes are up for grabs here. They have well-organised ambiance.
This place can be counted upon due to its great deal and pricing range.
4. Silk Road Food Inc
Address: 1618 Merivale Rd, Neapean, ON K2G 3G3, Canada
contact: +1 613-695-3631
opening hours: 9 am – 9 pm
Silk Road Food Inc is amongst the largest Mid-Eastern, South Asian, African food supermarket.
Serving people with a variance of exclusive products, it also provides home delivery and pick-up services. The store well-coordinated into departments.
• Fresh Fruits and Vegetables where you can find a variety of Indian edibles, specially mentioning you can find seasonal fruits and vegetables of India.
• Spices and Herbs: The main ingredients that you find in every Indian recipe are available here. You can find the finest of selective herbs of India that are enriched in different parts of India like black cumins, capers, celery seeds, and charoli.
• Brand Grocery Shop: Various brand products from different regions are on deck. You can find various Indian brands such as Nestle, Tata, Britannia, Amul, and Haldiram's.
• Meat Shop: This part of the shop includes fresh local meat, goat, lamb, poultry, veal and all kinds of fish.
• Sweet Shop: This corner of the shop has a specialty of serving homemade Syrian pastries. Apart from this, they provide almost all varieties of Indian sweets such as Kaju Barfi, ras malai, and different types of ladoos.
They also have an inside restaurant named Tazij House Restaurant where they serve lamb kebab, chicken tikka kebab, samosa, Iraqi breads and lot more, making it one of the top Indian grocery stores in Ottawa.
5. Kanata Kash N Karry
Address: 60 Colchester square, Kanata, ON K2K 2Z9, Canada
Contact: +1 613-435-5355
Opening hours: 12 – 6 pm
For the past 10 years, Kanata Kash N Karry have been serving west Ottawa. This is an excellent place to get spices for Indian and Pakistani dishes at a very competitive rate in Kanata.
Also, the food arena serves delicious south Indian dishes. They also provide catering services for parties of all sizes, and is among the top Indian grocery stores in Ottawa. 
6. Shiraz Food Market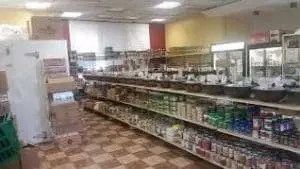 Address: 725 Somerset St W, Ottawa, ON K1R 6P7, Canada
Contact:+1 613-563-1207
Opening hours: 9:30 am- 9:30 pm
Shiraz Food Market delivers exotic food items from different parts of the world. For the last 20 years, it has provided great services and quality products making thousands of happy customers. The specialty of this place is that they retail special mixes of India and exclusive dry fruits of India. They also sell many Indian brand products.
7. Asian Grocer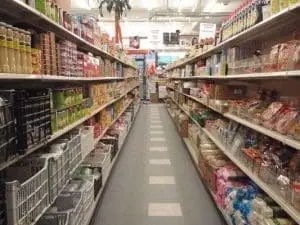 Address: 1581 Bank Street, Ottawa, Ontario K1H 7Z3, Canada
Contact: +1 613-321-0773
Opening Hours: 10 am- 5 pm
The Asian Grocery store offers a great array of Indian, Asian and Nepali grocery products like flour, spices, Basmati rice and even Pooja items like incense sticks, and Sindoor. People can buy Indian brand items such as Shan Masalas, Bolst's, MDH Masalas.
Ready to eat snacks such as Haldirams, Pani Puri, and Special Jeera. The store also has Punjabi Warian, Ginger and Garlic powders, and cooking utensils.
8. Al-Mokhtar Food Center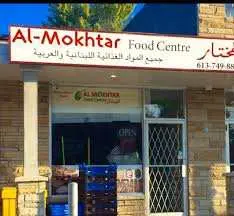 Address: 383 McArthur Ave, Vanier, ON K1L 6N5, Canada
Contact: +1 613-749-8872/ +1 613-746-6500
Opening Hours: 9 am- 8 pm
Al-Mokhtar Food Center stocks Indian, Bangladeshi and Asian groceries. It has an array of sweets and snacks, flour, and cooking ingredients.
Products like soya chunks, Anardana powder, tinned Okra are also available in this shop, one of the top Indian grocery stores in Ottawa.
9. M.F Food Mart
Address: 850 Merivale Rd, Ottawa, ON K1Z 5Z4, Canada
Contact: +1 613-722-8528
Opening Hours: 9 am- 6 pm
MF Food Mart services affordable Indian, Bangladeshi and African groceries. They have a good collection of Indian merchandise. They also have an in-dining facility of Indian snacks and sweets. Apart from these they also sell halal meats and is among the top Indian grocery stores in Ottawa.
10. Singal's Indian Grocery Delivery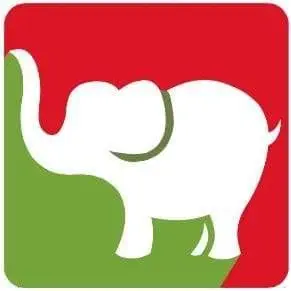 This is an online Indian grocery store that delivers all ranges of Indian products. It serves in all areas of Canada. They bring up almost every Indian brand at one click such as MDH, Halidrams', Maggi, Tata and many more.
Delivery is made in 1-2 business days in Quebec and Ontario. They provide you a link for tracking orders placed. All payments are to be made online, they don't accept cash on delivery payment options.
Which of the top grocery stores in Ottawa do you plan to visit? Let us know in the comments below.