Looking for the top colleges in Vancouver? Canada has been home to more than 2 lakh international students every year. Canada is one of the topmost choices for international students seeking to study overseas.
Whether it be due to quality education or the multicultural society, Canada serves all that a student seeks when studying abroad and hence has some of the top colleges. Vancouver in British Columbia is a hot spot in Canada for universities and often hosts many international students.
The Top Colleges In Vancouver, BC
Here is a list of some of the top colleges in Vancouver, BC you shouldn't miss a chance at:
1. UBC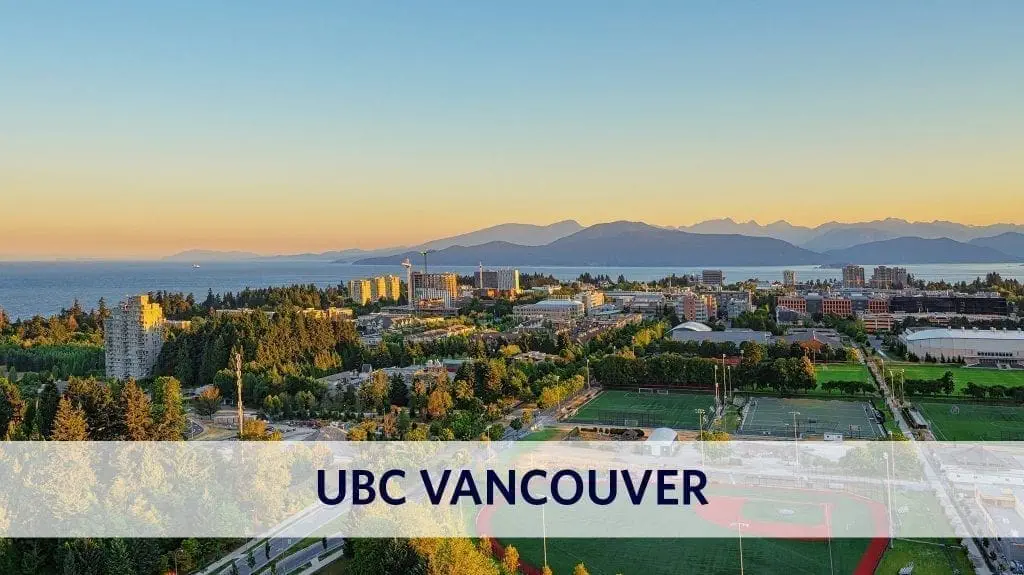 The University Of British Columbia- UBC- ranks among the top 20 public universities worldwide and the top three in Canada. For many years since its establishment in 1908, UBC has provided a quality education. Be it Forestry, Agriculture, Engineering, Computer Science, Geography, or Creative Writing, UBC has some of the best and diverse programs for the students- wanna go into humanities? business? engineering? education?
Name it and you'll find a good program for it at UBC. UBC's social work program is considered the best in the country and their med-school ranks amongst the country's best. Let's not forget that the great programs that this university offers are complemented with a beautiful campus- near the beaches and nature, serene.
With an acceptance rate of 52.4%, UBC isn't hard to get into for a dedicated student with those good grades and shining EC's. Plus, it's been ranked the 9th best in North America for its scientific impact.
And while we're talking about UBC, I must mention that the Canadian Prime Minister, Justin Trudeau, is a notable alumnus of UBC. It's surely among the top colleges in Vancouver, and your first choice if you're studying here.
Province: British Columbia
Total enrollment: 61,113 (2015)
For more information, visit the college's site: https://www.ubc.ca/
2. SFU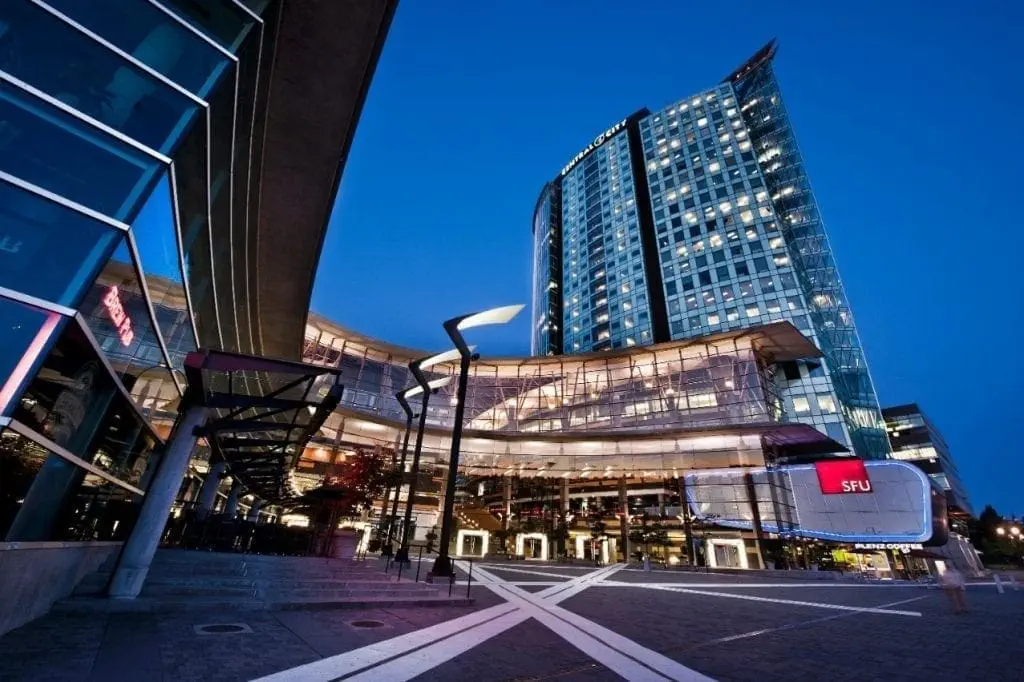 SFU—Simon Fraser University— is ranked among the best comprehensive universities. It is prominently known for its CS program. It is found that there are many co-op and research opportunities for both the CS and non-CS students in SFU to get decent real-life work experience. Besides CS, SFU is very particularly known for its unique programs in criminology, environmental ethics, and social justice.
With worldwide rankings, increasing students and alumni, SFU is standing tall with three campuses: Burnaby (main campus), Surrey, and Vancouver. SFU campus on Burnaby Mountain is very beautiful and at a perfect location for a nature lover. SFU's range of campuses across the lower mainland makes it an excellent choice as well. SFU courses can lead to internationally recognized Bachelor's or Master's degrees, especially in computer science, engineering, business, and health sciences. SFU has an undemanding acceptance rate of 56%, making it among the top colleges in Vancouver.
Total enrollment: 34,990 (2015)
Province: British Columbia
For more information, visit the college's site: https://www.sfu.ca/
3. BCIT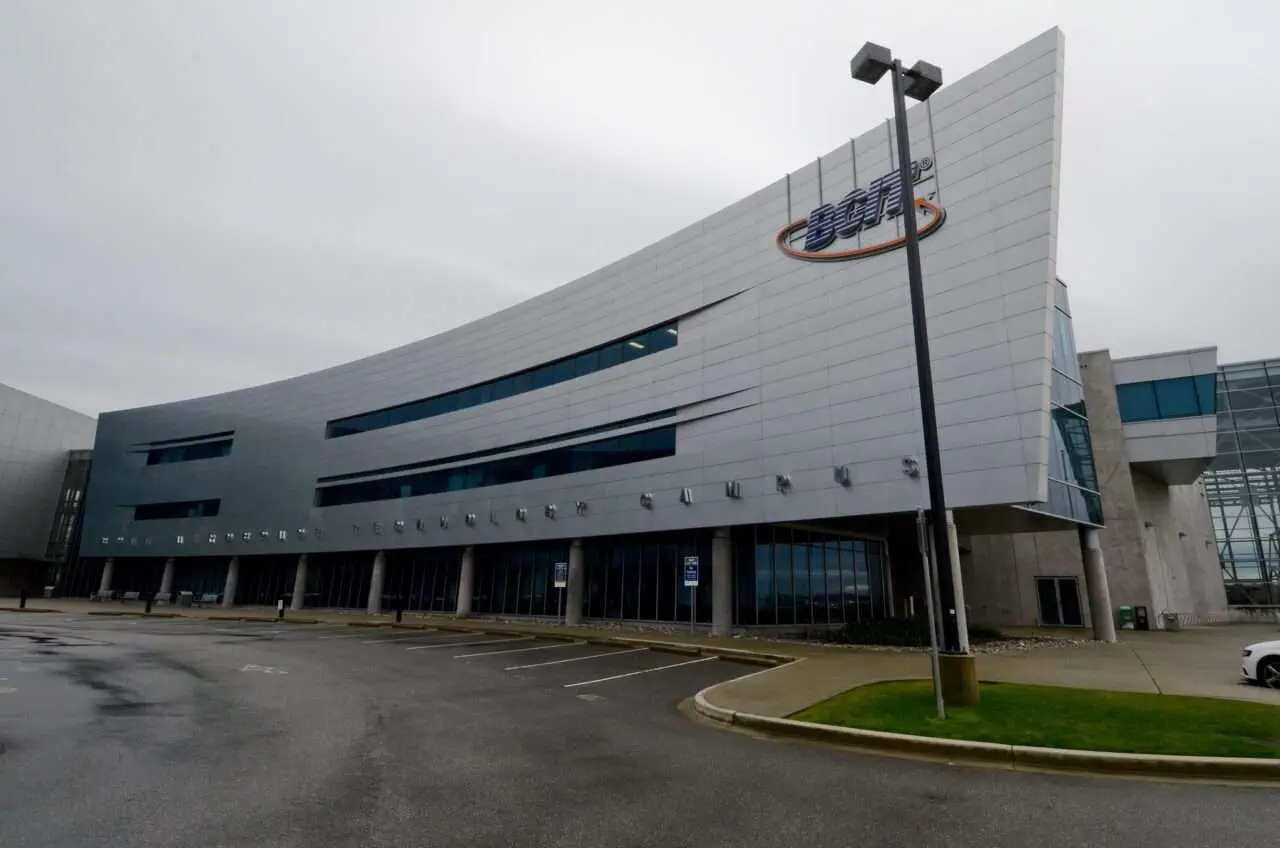 The British Columbia Institute of Technology (BCIT) is a public post-secondary institution. As its website and the statements of its students state, BCIT is a university that any student looking for a first-hand practical work-life experience of the real world should go to. As per the stats, 96% of BCIT degree graduates are employed because BCIT provided them with much-needed experience and lessons.
BCIT has a system of Cohort education which means the smaller class size and connecting and deepening bonds of students within classes with each other and the professor, allowing each to collaborate, judge each other's weaknesses and strengths and help one another grow. BCIT is also known for its research and project-based learning. Basically, it's education beyond the classroom. BCIT is much more than a university giving degrees to students, rather it is a close-knit community with a vibrant vibe. BCIT has its main campus in Burnaby and is among the top colleges in Vancouver.
The other campuses are Aerospace Technology Campus, Marine Campus, Downtown Vancouver Campus, Great Northern Way Campus, and Annacis Island Campus.
Did you know? BCIT has more than 170,000 alumni and over 4,000 new graduates every year. Do your research about BCIT; you won't be disappointed!
Total enrollment: 48,224 (2008)
Province: British Columbia
For more information, visit the college's site: https://www.bcit.ca/
4. Langara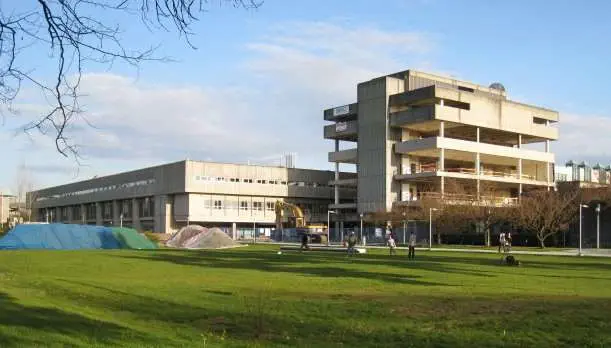 Langara College is a public degree-granting college in Vancouver. Through research, I found that the college is one of the most preferred in Vancouver for a variety of reasons— the first being the assurance of quality. Students of Langara have claimed a much better study environment due to the small size of the class and great faculty, with the professors being friendly and approachable. Classes here often have students from all around the world, making the classes multicultural.
Langara also has lots of university transferable programs which might be beneficial for a lot. Furthermore, it has a really comfortable acceptance rate of 85%, which is good news to those worrying whether they will even be able to get into a good college. In some other colleges, for instance, the high and competitive acceptance rate can be as less as 12%. And Langara does all this without compromising on the quality.
Government-aided, the fees are the lowest you will see too. It's a win-win for everyone here.
Langara has two campus locations and commuting between them isn't much hard. If you're planning to study in Vancouver, then don't forget to take a look at Langara.
Total enrollment: 22,606 (2015)
Province: British Columbia
For more information, visit the college's site: https://www.langara.ca/
5. Emily Carr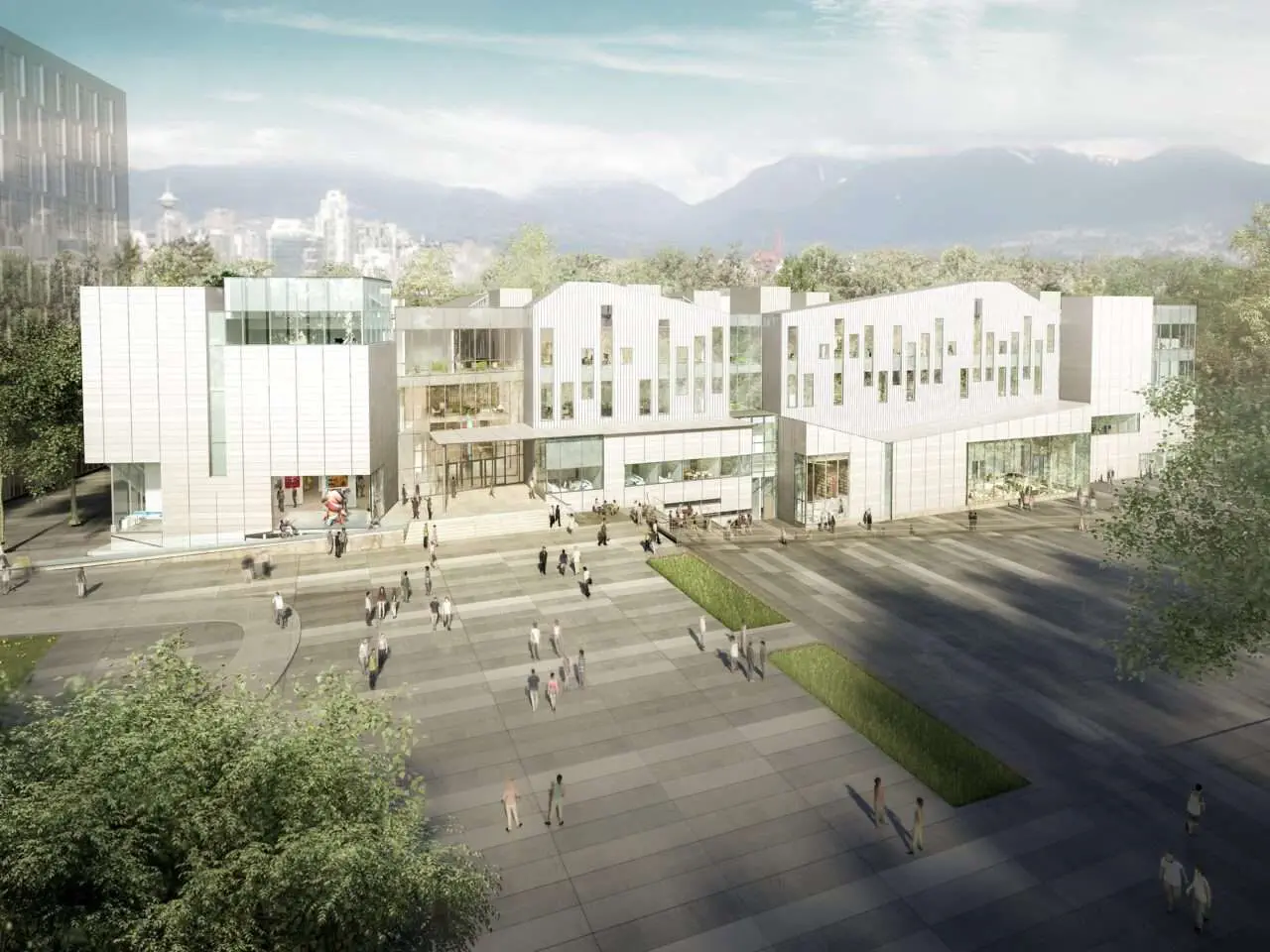 Emily Carr (ECUAD) has well-earned its reputation of being the topmost college of art and design in Vancouver. However, Emily Carr ranks 93 among the entire country. The university has a very small population. This school has a great balance between course costs and the quality of education. If you are fascinated by fine arts and digital design, then, Emily Carr is definitely worth it.
Emily Carr is also extremely famous for its really experienced faculty who don't support the tunneled vision and allows one's creativity to blossom. The college has a total of three core campuses, the total school district in Vancouver, Granville Island. Emily Carr has a selective admission process and looks at all the details of the student- enrollment is mainly based on entrance examinations and past academic records. The acceptance rate is no more than 50% making it difficult to get into.
Province: British Columbia
Total enrollment: 2,002 (2014)
For more information, visit the college's site: https://www.ecuad.ca/
6. VCC
Vancouver Community College —VCC— is a publicly funded college. It has over 150 certificate and diploma programs. Further, it has three campuses— Broadway, Downtown, and Annacis Island. Two of its campus are accessible by sky train making it easier to commute. VCC is also a great choice for students with disabilities who wish to study in mainstream or specialized programs. VCC is equipped with braille and taped class material. Student life at the campus is one that you will be proud of.
The campuses are central and easy to get to. A student of VCC stated in a review and I quote, "Fantastic organization and leadership that supports professional development".
VCC is also known for providing employee-ready programs to most people. It was founded on a vocational model and it still follows that model. What did we like the most? The publicly-funded college has some of the lowest tuition fees in the country, making education affordable.
Students: 26,000
Province: British Columbia
For more information, visit the college's site: https://www.vcc.ca/
There are many top colleges in Vancouver and somewhere out there is the perfect university for you. You just need to go and get it! Best of luck with your university selection. Which one are you trying for?