Cradled in the heart of Canada between its rocky patch is Canmore Hikes Trails, a dream to all the adventure-seeking enthusiasts. From being a coal mining hotspot of Canada, the town of Canmore rejuvenated itself as an adventure sports destination in recent years. It has transformed into a home to approximately 117 trails for hiking, biking, running, and camping.
Famous for numerous adventurous activities, scenic locations to treat your eyes and explore, some of the significant attractions for Canmore hikes are the Banff National Park, Pinetop Provincial Parks, and Grotto Mountain Provincial.
It's time to kick start your adventurous spirit, so put on your hiking shoes and fasten your pace, as we have some of the top hiking destinations to explore.
Top 10 Canmore Hikes
1. Ha Ling Peak Hiking Trail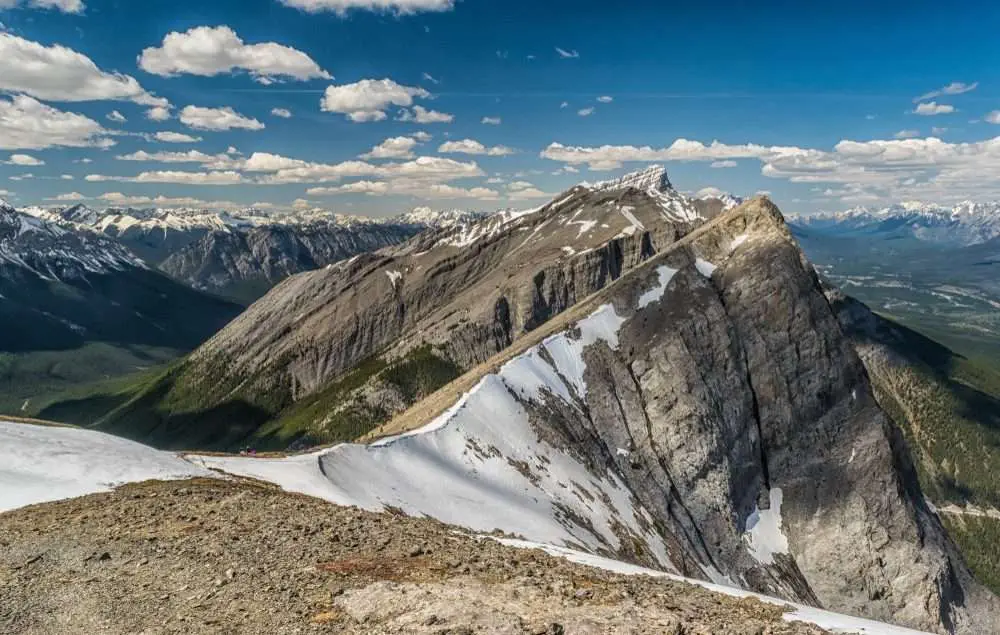 Distance In Kilometers: 7.2(4.4 Miles)
Duration: 3 to 5 Hours
This gorgeous spot, Ha Ling Peak, a 2407m peak near the Kananaskis Improvement, is one of Alberta Canada's most favorite Canmore hikes. Though rated as a tough spot for hiking, the trouble is worth all the scenic sights that the hiker gets to witness around here.
To get the most out of it, the best time to visit Ha Ling Peak Canmore Hikes is between May to October and is usually crowded on weekends. The trail becomes even more difficult in winters as the chances of facing snow slides and other hazards are pretty high.
If you visit this tricky but adventurous hiking trail in Canmore, make sure to carry your windbreaker, toque, and microspikes.
2. Grassi Lake Hiking Trail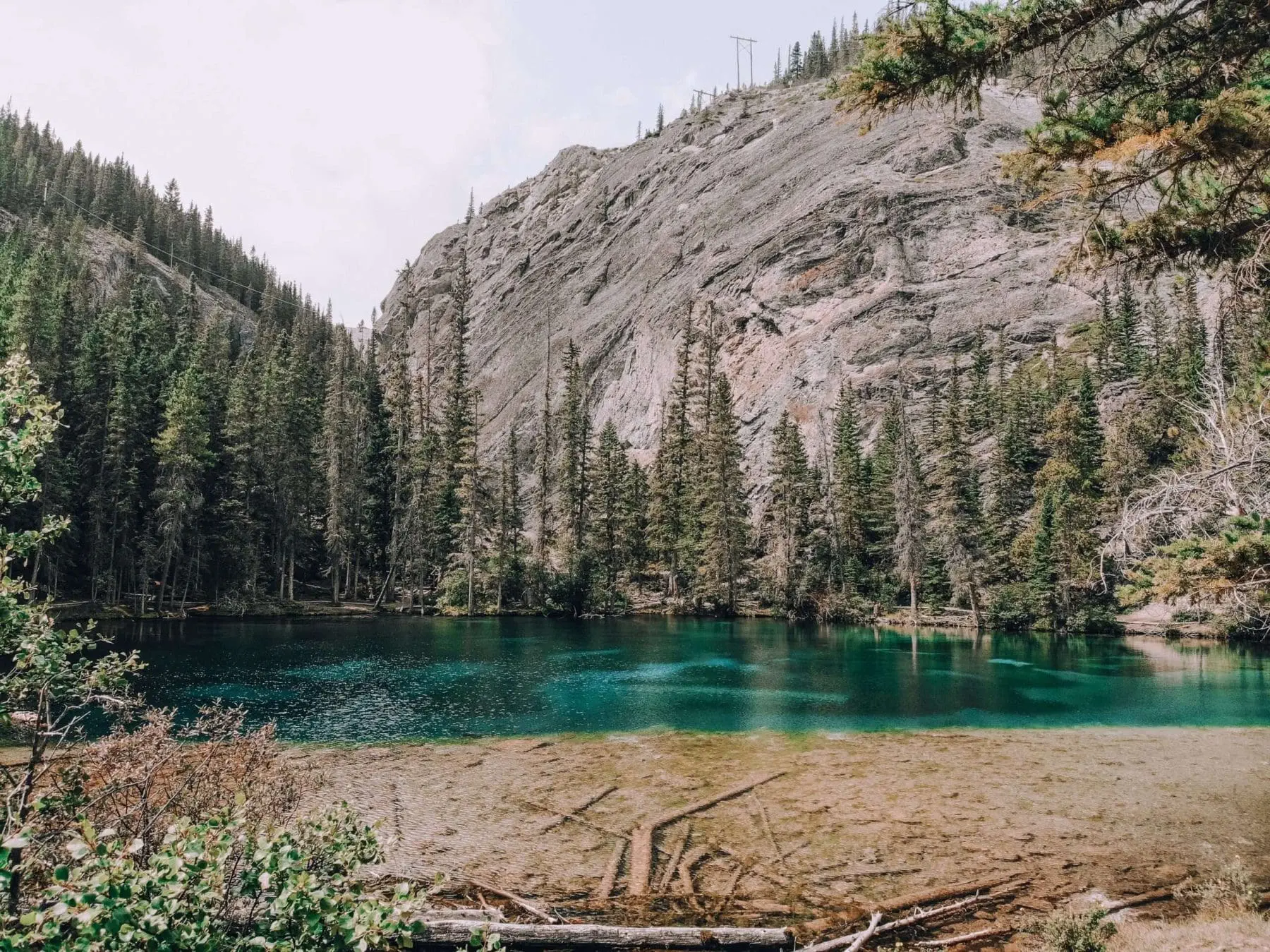 Distance In Kilometers: 4.3 (2.6 Miles)
Duration: 1.5 to 2 Hours
One other top choice of popular hikes in Canmore is the Grassi Lake Hiking Trail situated near Canmore, Alberta, Canada. It is an excellent place for beginners to sharpen their hiking skills. Surrounded by scenic crystal clear lakes and artistic rocky mountain faces, the trail is ideal for families and groups for hiking and nature trips.
Grassi Lake Hiking Trail is one of those Canmore hikes that you can take your kid along to for an adventurous picnic day. The park's main highlight is the beautiful turquoise shade of the lake that serves you some fantastic picturesque moments.
3. Chester Lake Hiking Trail
Distance In Kilometers: 9.3 (5.7Miles)
Duration: 2-5 Hours
Nestled between the Canadian Rockies is the enormously forested Chester Lake Hiking Trail with breathtaking mountain views of Mount Burstall. It is an ideal destination to take up an easy hike day with family and friends with a stunning alpine meadow.
Chester Lake is one of the best Canmore Hikes in autumn with its mystical landscape, lake, and edges to explore and is a major attraction during the summers. The Chester Lake Hiking Trail remains closed from May to June to prevent trail hazards and damage.
4. Bow River Trail Hikes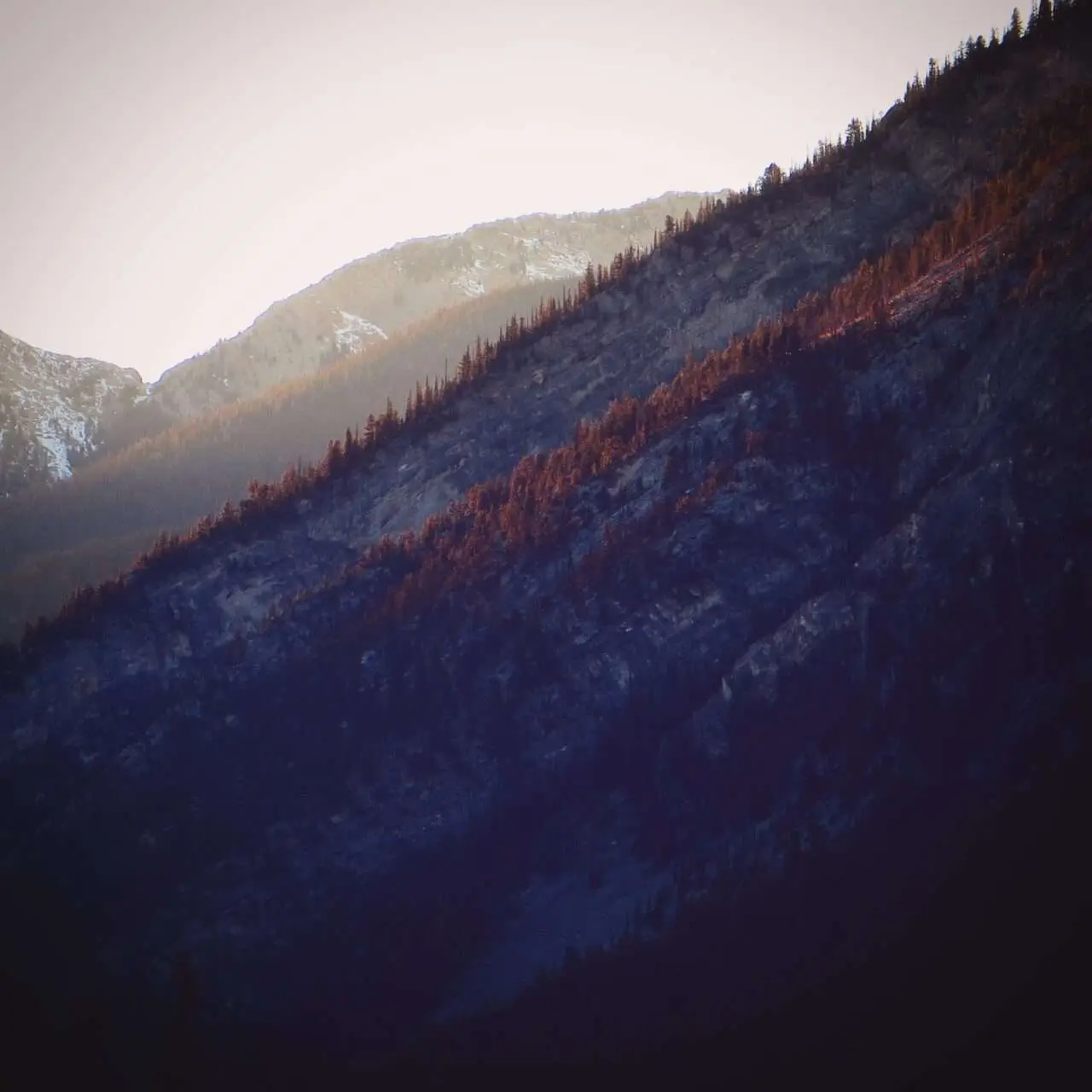 Distance In Kilometers: 8 (4.9 Miles)
Duration: 30 to 45 Minutes
One great way to explore the Bow Valley River's gorgeousness is to take the Bow River Trail, one of the Canmore Hikes located near the Municipal District of Bighorn No. 8. Bow River Hiking is stress-free, non-tiring Canmore Hike with a minimal elevation gain that leaves you feeling refreshed.
They also have tables and camping sites for people who plan on spending some time or setting up camps to experience the surreal glacial waters. Do not forget to bring a camera with you so that you don't miss out on capturing yourself in some gorgeous scenic views.
5. Grotto Canyon Canmore Hiking Trail
Distance In Kilometers: 4.4 (2.7 Miles)
Duration: 1.5-2.5 Hours
The scenic Grotto Canyon Hikes are a local favorite located near Alberta, Canada. One can expect to see many families and hikers along the fascinating Grotto Canyon. Due to slick boulders, Grotto Canyon may be a slightly tricky task for the younger kids but is definitely an adventurous trip for teenagers.
Apart from hiking, people also visit Grotto Canyon for Rock Climbing and experience the scenic views, pleasure, and astounding waterfalls. The best time to visit Grotto Canyon is usually summer, but can also be visited during winters to see the snowy side of the trail.
6. Lady McDonald Hiking Trail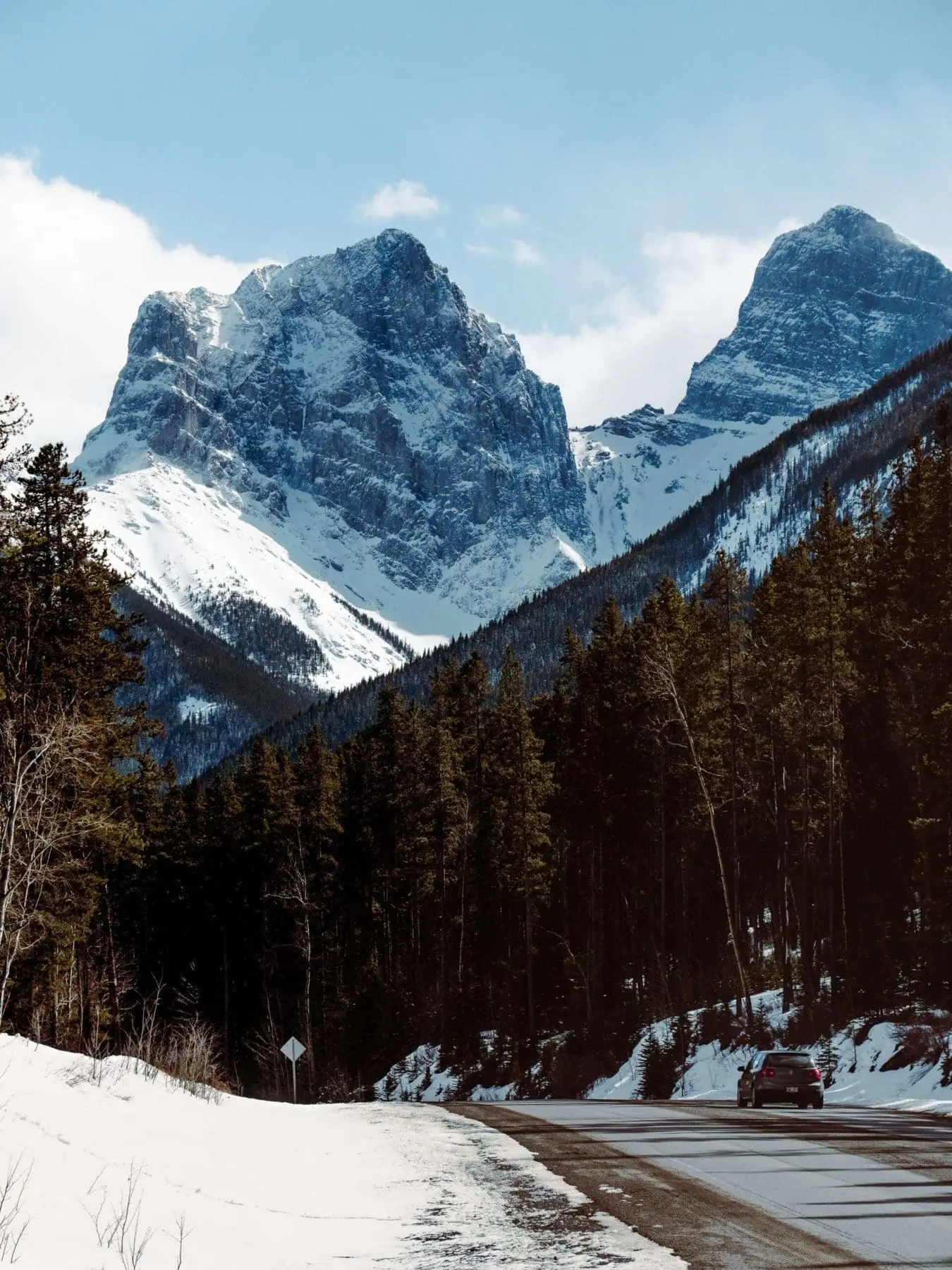 Distance In Kilometers: 9.2 (5.7 Miles)
Duration: 4 to 6 Hours
Lady McDonald Teahouse Hiking Trails is one of the great Canmore Hikes with the most eye-catching views that a trail can offer. It has an elevation level of about 900 meters that keeps you taking some curvy steps on your way there.
Some other activities around here are visiting the Iron Goat Pub that serves you some mouth-watering delicacies, thereby keeping the trail occupied. The best time to visit the Lady McDonald Hiking trails is during Autumn and Spring, as the ice here melts quickly.
7. Troll Falls, Alberta Canada
Distance In Kilometers: 3.4 (2.1 Miles)
Duration: 2 to 2.5 Hours
Situated near the Municipal District of Bighorn No 8 of Alberta Canada, the Troll Falls Hiking Trail is a treat to all hikers regardless of their skill and hiking level. If you are a photographer, this is one place where you can capture some stunning pictures of the waterfalls around here.
Though the trail is open and functioning the whole year, the best time to visit the Troll Falls Hiking Trail is right after winters from March until November, when the waterfalls turn all icy. If you wish to take your pet dog along, make sure to keep it on a leash.
8. Windtower Trail Hike
Distance In Kilometers: 10 (6.2 Miles)
Time Taken: 5 to 6.5 Hours
We discovered quite a few easy Canmore Hikes that people love for their easy trail experience, but some are suckers for adventure. If you are one of those looking for some edgy yet adventurous hiking experience in Canmore, Windtower Hiking Trail is your destination.
It stays in service the entire year but the best time to visit the Windtower Trail is around April up till October. One thing to consider bringing along while visiting this trail is a pair of swimming trunks as it gets really hot around here.
9. Heart Mountain Horseshoe Trail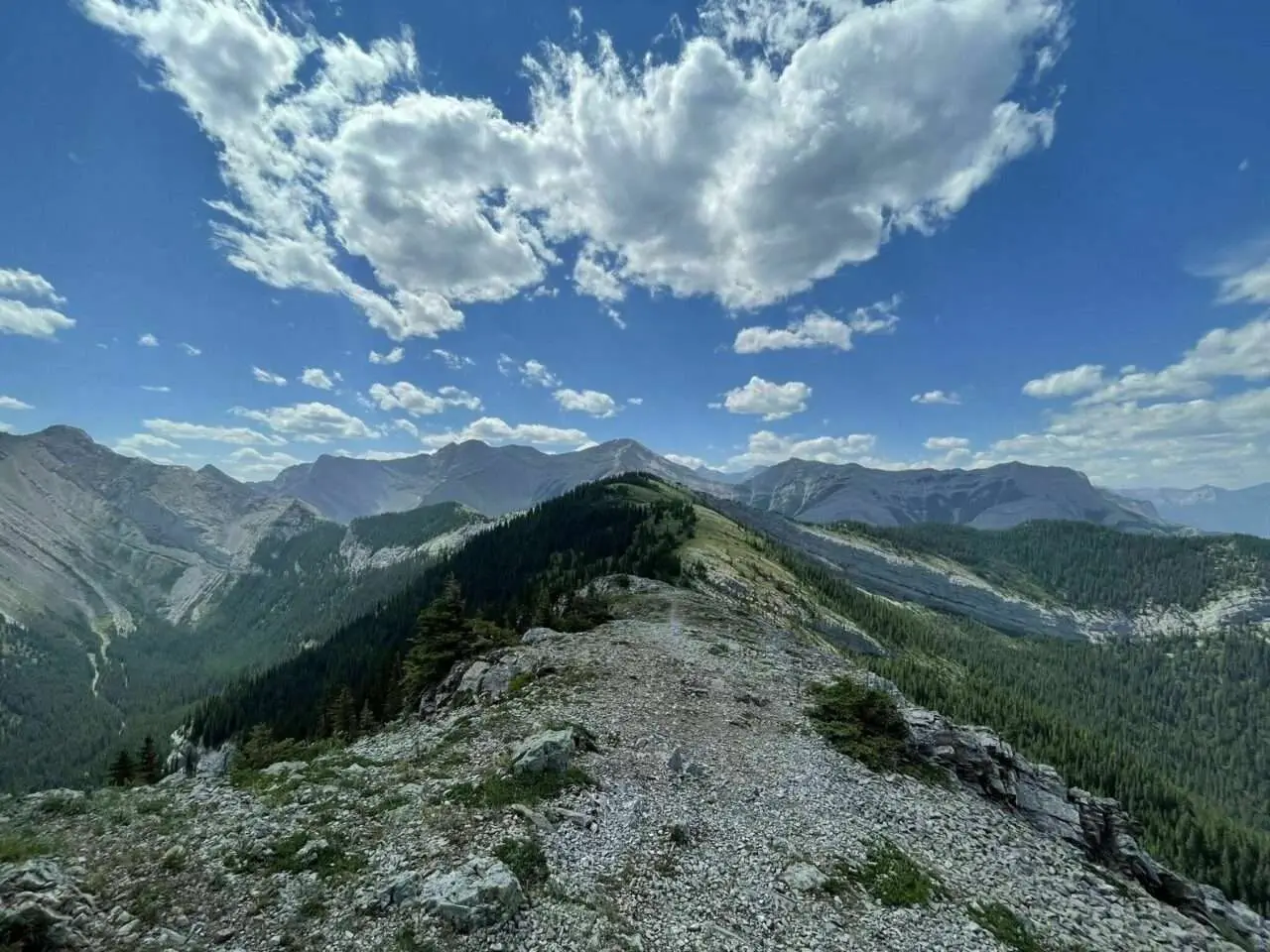 Distance In Kilometers: 11.7 (7.2 Miles)
Duration: 5 to 7 Hours
Though a rough patch initially, the Heart Mountain Horseshoe gets better after you finish hiking the first peak. It is one of those challenging Canmore Hikes that has an even prettier view when it snows.
September is a great time to visit and hike here as the weather is quite pleasant and makes the hiking experience even more fun. It has an elevation gain of 986m and some stunning views of the Bow Valley and Heart Creek Valley. Carrying good hiking shoes and retractable hiking poles will be an add-on.
10. East End Of Rundle Or EEOR Trail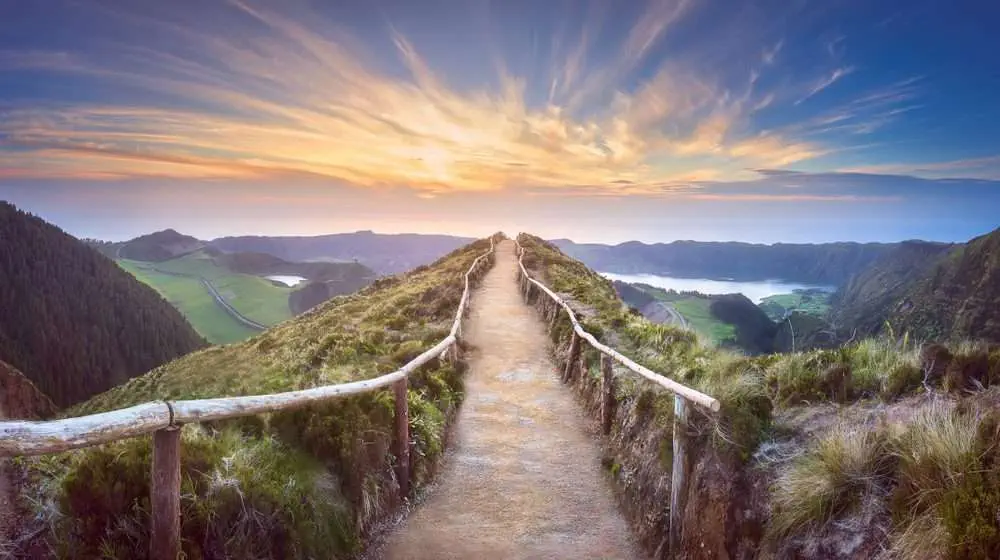 Distance In Kilometers: 6.7 (4.16 Miles)
Duration: 5 to 6 hours.
East End of Rundle is one of the Canmore Hikes rated as difficult and is best when done between June and October. Another best part about this hiking trail, apart from its gorgeousness, is that you can also bring your pet dogs along.
This trail is situated just outside of the Banff National Park and has stunning views of nature and surrounding peaks in store for you. With all the pros come a few hurdles like some steep elevations or setbacks that may cause disturbance to the hikers.
If we lead a sedentary office life for most of the year, it becomes essential to maintain a good physique and a healthy body. Our holidays can be healthy and fun with hiking activities that help us stay fit and keep us on our toes.
Like the Canmore Hikes, some other places like Vancouver, Whistler have great hiking trails. If you are in Canada, you can witness many such adventurous, gorgeous, and scenic beauties that will keep you hooked.
The Top Tips to Help You Have a Safe Hiking Trip
There are some tips and tricks that are needed to be acknowledged to plan a safe hiking trip.
Test the equipment and gear you wish to carry along beforehand.
Plan your way to the destination using a map or a compass.
Never hike alone, to ensure safety.
Keep a tab on the weather forecast beforehand to avoid any disturbances.
Carry a carbohydrate-rich meal as carbohydrates give you energy.
Share your plans with the people in your group to limit chaos.
Wear a quick-drying and comfortable piece of clothing.
Stock food and water in cases of emergency.
Carry an ultralight backpack only with the required essentials.
Wear a good pair of hiking sneakers.
You can also check out these suggested readings for more hiking related tips:-
https://icytales.com/the-top-hiking-essentials-for-beginners/
https://bearfoottheory.com/hiking-101-tips-for-beginners/
Canmore is a gorgeous place to live in and an even more gorgeous place to go on adventure trips and sports. With all the places mentioned above to hike in, we are sure you can have a fun day out with family and friends while you're visiting Canmore.
To keep you in check with the best, we have put forth some of the top Canmore Hikes on our list for you.
Happy Hiking!
Suggested Reads
Banff Hikes – 6 Best Things To Experience There!