The list of best restaurants in Oakville is never-ending because the city's food experiences are thriving. While Oakville is relished for its castle-inspired mansions, the city goes beyond that and offers delicious food at different prices. Some of the best restaurants in Oakville are located a short distance from Town Square for the locals in the town.
Explore the best restaurants in Oakville through brunch, lunch, or dinner, and find yourself enjoying a road trip to different places. For instance, from Glen Abbey to Bronte, Erin Mills to the historic downtown strip in the town. Oakville provides love for fancy interpretations of Italian. Nearly all the Oakville restaurant menu provides a bowl of delicious gnocchi.
Once you have reached an appetite, knock on the door of one of the best restaurants in Oakville for a meal to remember. Here is a list of the best restaurants in Oakville to choose from while staying in Oakville.
Oakville City
Oakville represents a very charming city that borders Lake Ontario. Downtown Oakville is another great place to stroll and admire historic buildings, different cars, and lake views. If you are a foodie and in the mood to have some perfect sandwich or lunch or the perfect Asian snack and pizza, Oakville is the right place that will satisfy your requirements.
Oakville, Ontario, is a popular destination spot for those looking for a short break from the city life of Toronto.
With numerous options, you are likely to move towards the city's west for better than you can have at any point in the year. The top local eateries in downtown Oakville are also open for barbecue dining, take-out, and delivery options.
Oakville is equipped with many sandwich shops as well, and it is managed with care and dedication. Owners of the shops put a huge amount of effort into giving great food to their customers. The staff of all the shops in Oakville is welcoming, attentive, and cheerful.
10 Best Restaurants in Oakville With Most Beautiful Interiors
Oakville and downtown Oakville are cities of restaurant owners who go to extra mile to serve the best to their people. Oakville has 13 contrasting neighborhoods, around 200,000 inhabitants, and all kinds of restaurants to choose from.
All the best restaurants in Oakville have a positive atmosphere, rapid service, and delicious meals. Prices for each of them keep fluctuating depending upon the situation.
Whether you are heading for a fine dining experience, a casual cafe, or a resto-bar, the best restaurants in Oakville have so much to serve in the form of award-winning cuisine featuring fresh local ingredients.
The best restaurants in Oakville have various mouth-watering choices- from authentic Italian to Middle Eastern cuisine, from basic steaks to delicious seafood, from world-level wines to cocktails.
1. Oliver's Restaurant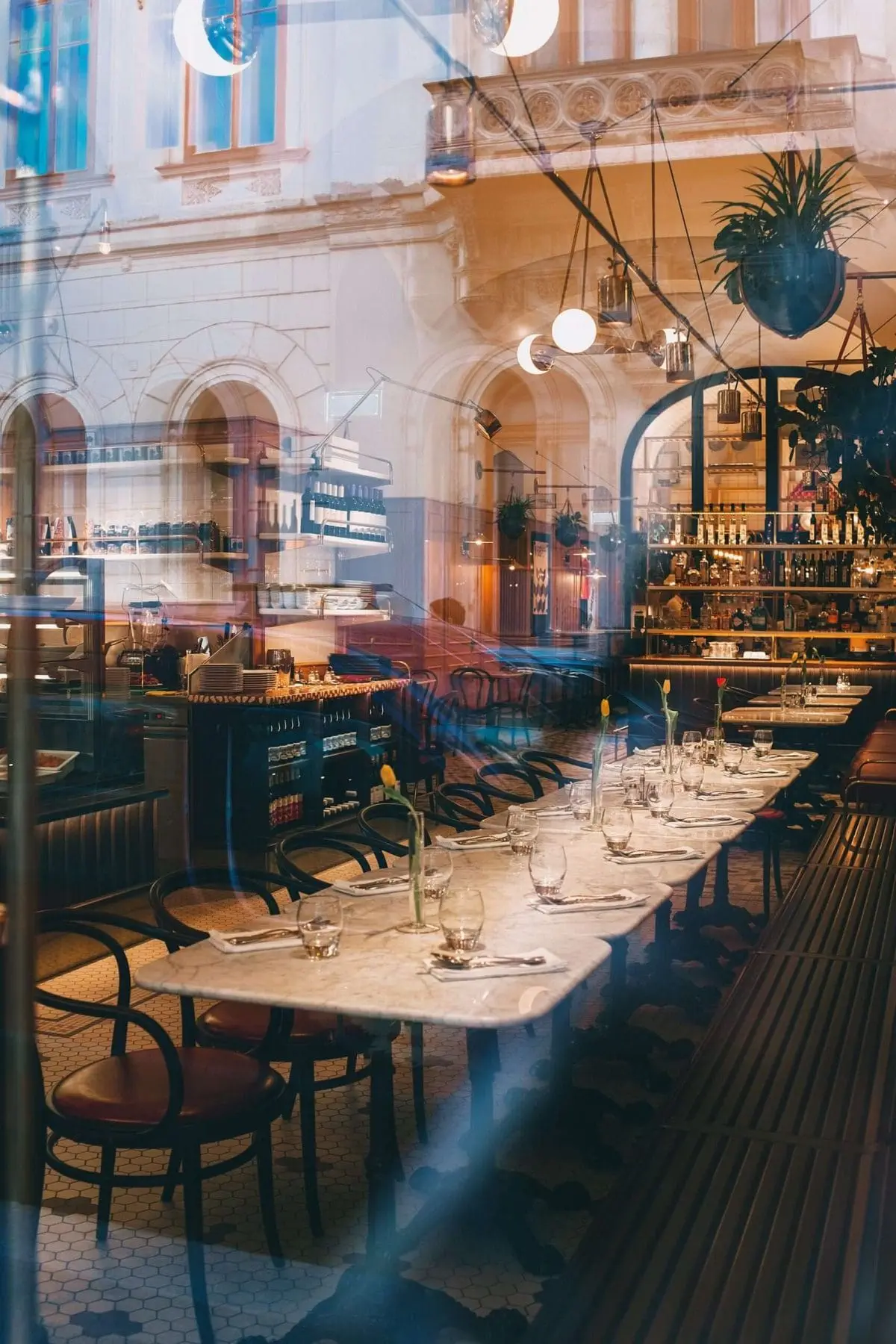 Enter into the world of fine luxury and experience the restaurant through your senses. Oliver's restaurant puts forward fine dining with its incredibly rare and appealing scotch and wine menu.
Visit Oliver's restaurant in Oakville Steakhouse in Lakeshore Rd E, an Oakville landmark serving clean and rich flavored cuisine made with the best quality seasonal ingredient along with traditional and modern techniques. You cannot miss enjoying the interior of the restaurant by celebrating prestigious occasions.
The menu of Oliver's restaurant ranks out among Oakville's best steakhouses for its delicious handmade kinds of pasta. With wedge salad, steak tartare, smoked trout carpaccio agnolotti del plin, and surf & turf, anytime is a good time for Oliver's restaurant.
2. August 8
It's raining, and you are craving chicken, sushi, and Cantonese-style dim sum in Oakville. There is only one restaurant to choose among the best restaurants in Oakville: August 8, a popular first local chain restaurant to bring the finest combination of Cantonese-style dim sum and Japanese cuisine within the plaza at Dorval and the QEW.
August 8's appetizing dishes are mouthwatering. Starting from savory and sweet dishes refresh the palate to a warm and welcoming chic atmosphere, August 8 is worth visiting in Oakville.
Among all the dishes on August 8, salmon sushi bowl, chicken katsu, unagi black dragon ball, touched scallop oshizushi, and dynamite shrimp taco is some non-negotiable orders.
3. Maro's Bistro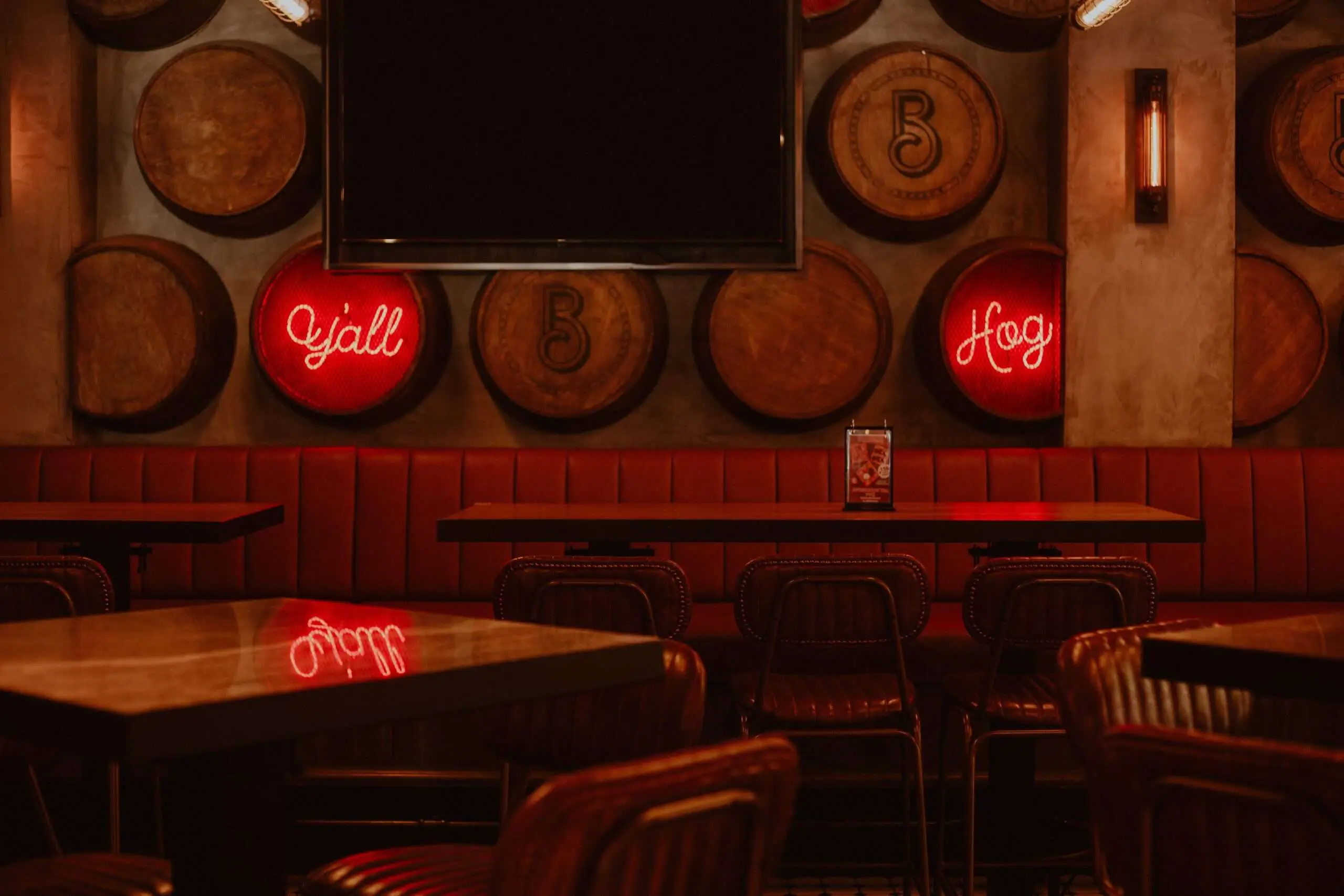 Take a trip towards the north of Lakeshore Road on Kerr St to enjoy Maro's specialization in grilled meats, chicken, healthy salads, tasty seafood, and crispy flatbread. The Kerr Street Restaurant is a perfect spot for vegans because it has much to offer as vegetarian dishes such as spicy eggplant, hummus, and tahini.
Make a sneak-peak inside Maro's Bistro to glance at walls covered in attractive pop art by Middle Eastern artists and the outdoor setup of the restaurant.
If you are a traveler and have been to Dubai, Morocco, Israel, Egypt, or Turkey, you can feed yourself with familiar flavors from the Mediterranean. Make it a note to finish your meal from Samson and Delilah's salad to The Veggie Tower with a glass of Turkish coffee or Persian tea.
4. Stoney's Bread Company
Experience one of the best brunch restaurants in Oakville by planning a visit to Stoney's Bread Company in Kerr Street Village. You can either go with your friends or family because it serves familiar classics with a modern twist.
The Stoney's Bread Company will not disappoint you with its menu because it features fresh salads, decorative pasta bowls, homemade soups, thin-crust pizza and pasta, and delicious sandwiches with different fillings. The restaurant is lit with natural lights on floors and windows. The open concept is equipped with a booth and wooden tabletop seating.
Stoney's bread company has the vision to modify casual dining and provide an uplifting atmosphere for different occasions of guests. Always keep in mind that everything at Stoney's, starting from fine soups to the artisan pizzas, everything is prepared with fines ingredients combined with the skill and passion for the art of cooking.
5. Hexagon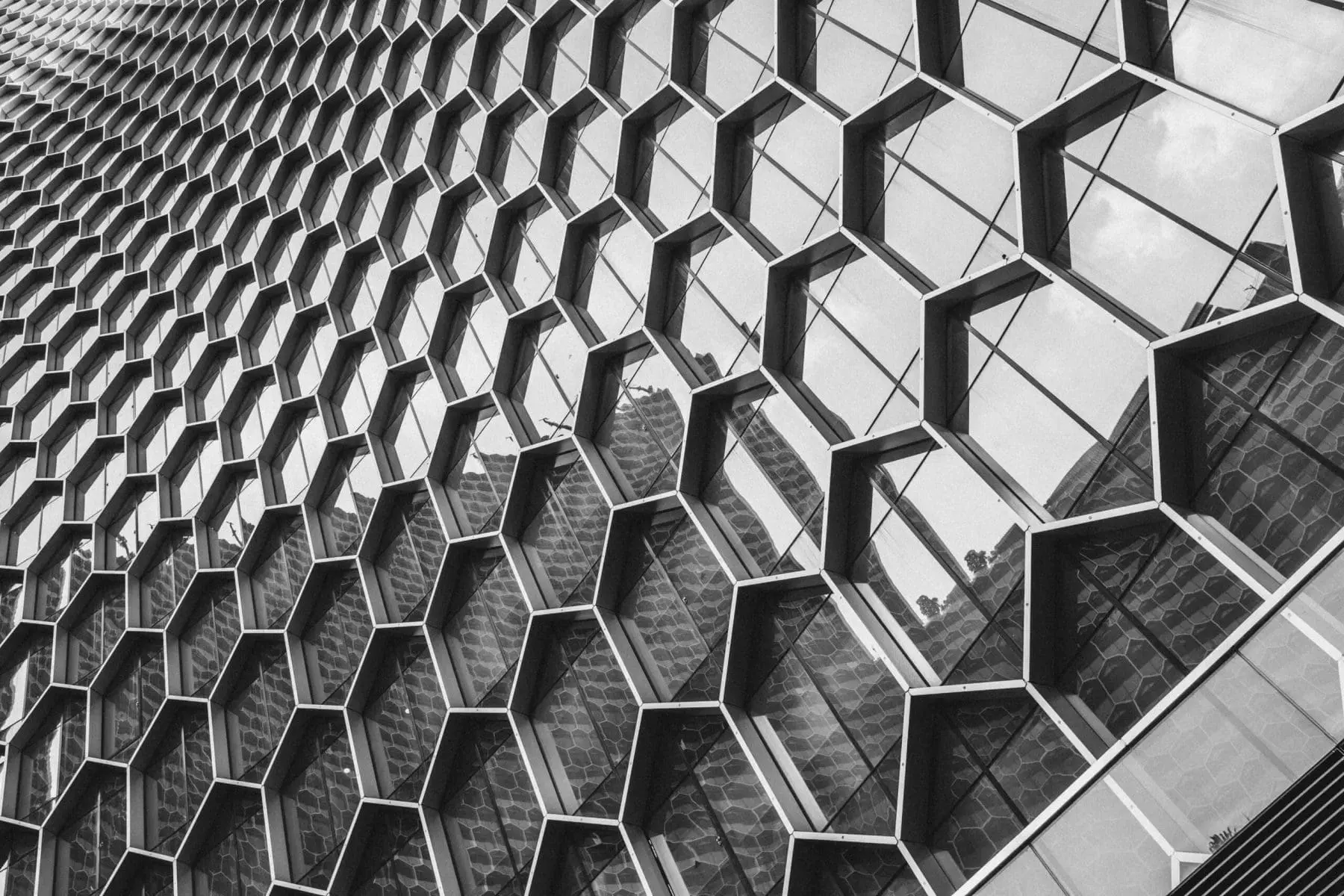 Do not take the hexagonal-shaped restaurant in Oakville lightly because Hexagon is the most visited and modern French restaurant with a 48-seat space in downtown Oakville. It has fine dining to make you comfortable while enjoying the meal, and that is why it is the most lauded restaurant in the city.
The inside of the restaurant has a glamorous bar offering fine French wines and craft cocktails. Run your fingers through the Hexagon menu and glance at the French classics with a twist. It is a beautiful place to enjoy Beef Tartare, Truffle Shallot Agnolotti, Hamachi Crudo, and other mouth-watering dishes.
With all the changes happening around the world, Hexagon takes a break from the regular dining concept. It delivers an approachable menu with different exciting new dishes prepared by some talented chefs.
6. Plank Resto Bar
Are you fond of visiting the resto-bars with your friends or colleagues? Plank resto-bar is a chef-inspired resto-bar and the best option as it offers creative Asian-inspired comfort food such as tandoori chicken momo, duck poutine, and pumpkin laksa.
Make it a worthy visit by exploring an open kitchen and wet bar with a stool side seating area, and this intimate bar is the best spot to sip while waiting for a table in the dining room to become available.
The most important aspect of plank resto-bar is the plank menu which regularly changes depending on local seasonal ingredients. It includes duck poutine, the Big Macka, halloumi fries, chicken, waffles, and tandoori chicken momo.
Give company to your meal by having local microbreweries and Ontario wines from Beamsville, Niagara on the lake, and Prince Edward County because Plank resto-bar is a gathering spot that gives out dishes on small plates along with mesmerizing music and an option of selected beers and wines.
7. Cucci
Whether you are out for a romantic dinner or embracing a special occasion, choose the Cucci restaurant in Bronte. It is because Cucci is packed with wide-eyed Instagrammers.
Cucci is nothing but a popular tourist destination, an elegant Italian restaurant in Oakville's Bronte neighborhood. Chef Clancy's menu emphasis showcasing fresh Canadian ingredients with classic Italian flavor.
Prepare yourself to be enchanted with Gnocchi, Foie Gras, Rose Veal, Mushroom, and Squash Pappardelle. It is consistently the best place to dine in.
The Cucci restaurant has received delightful responses since opening its doors because of fine dining, live music, intimate dining room, and extraordinary service, ensuring perfect hospitality at Cucci.
8. Scoontorn Bahn Thai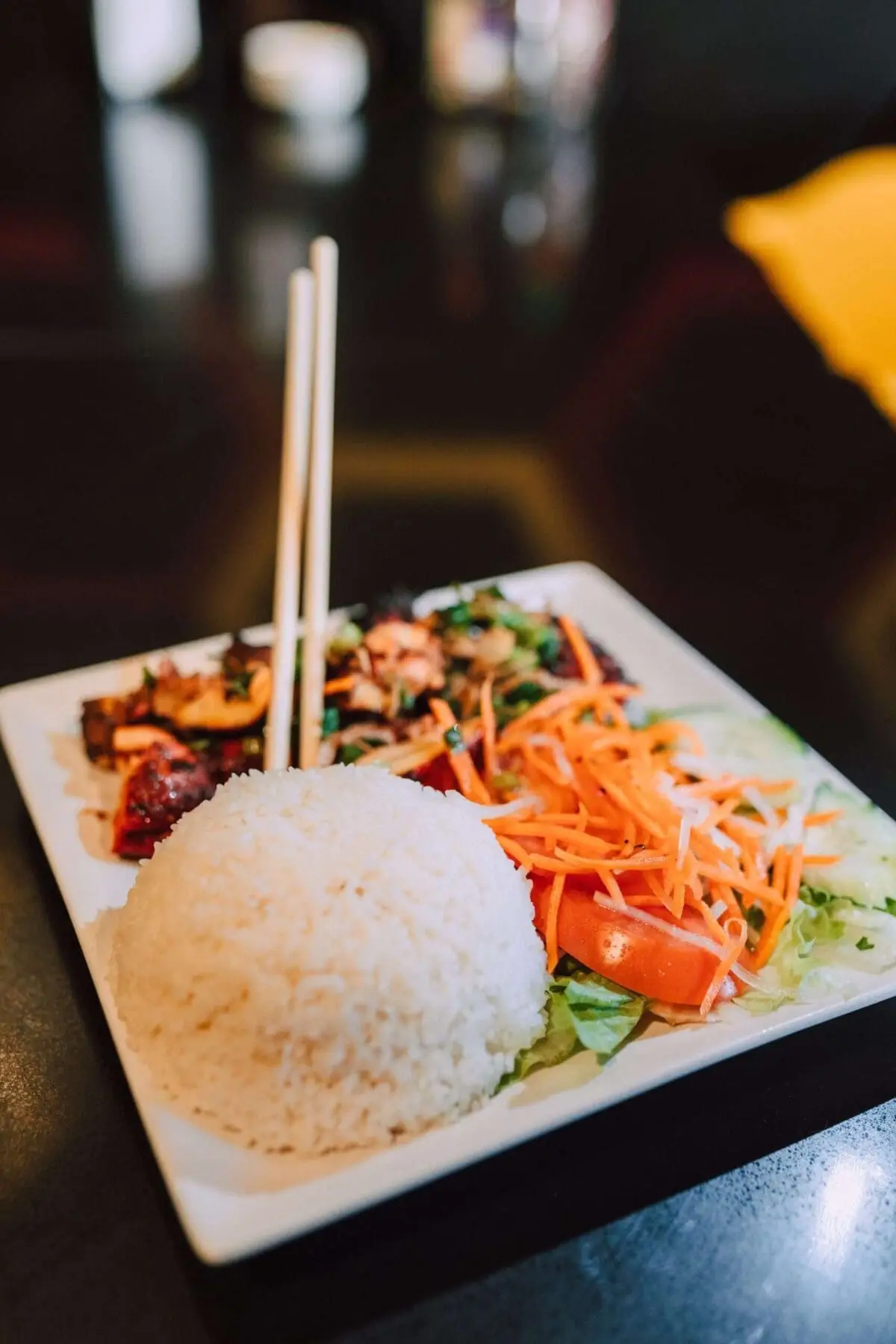 If you never tried an authentic taste of Thailand, then here is your chance in one of Downtown Towne Square's most perfect locations, Scoontorn Bahn Thai. Step into a wide Scoontorn Bahn Thai and enjoy Thai food with a modern vibe featuring hot pink lighting.
Run your finger through the Royal Thai cuisine menu which, showcases contemporary Thai food. Order any Thai meal composed of a variety of dishes with rice at the center. You will enjoy Thai salads, coconut chicken soup, curries, smokey barbecue, noodles, rice bowls, and vegetable dishes such as eggplant delight, carrots, and baby corns. Each one of them includes a combination of flavors.
9. 7 Enoteca
Do you love exploring different dishes? Don't miss out on the opportunity to enjoy eating a combination of modern aesthetics with the traditional enoteca along with Italian wine. Among the best restaurants in Oakville, it portrays dinner theatre as an exhibition of pizza and pasta with a linear leathered marble bar on one side.
With a Napoletana pizza oven designed with volcanic stone and ingredients bought from Naples, 7 Enoteca greets its visitors with tempting food. If you have decided to eat at 7 Enoteca, enjoy pie perfection with their Fruit Di Mare (mixed seafood), Matteo, or Sorrentina.
7 Enoteca is an authentic, fresh and local restaurant that is open for dining out and inside. Cozy wood, a bar designed with marble and orange leather places a trendy vibe for the visitors to enjoy eating thin-crust pies and pasta.
10. Riyasat Indian Restaurant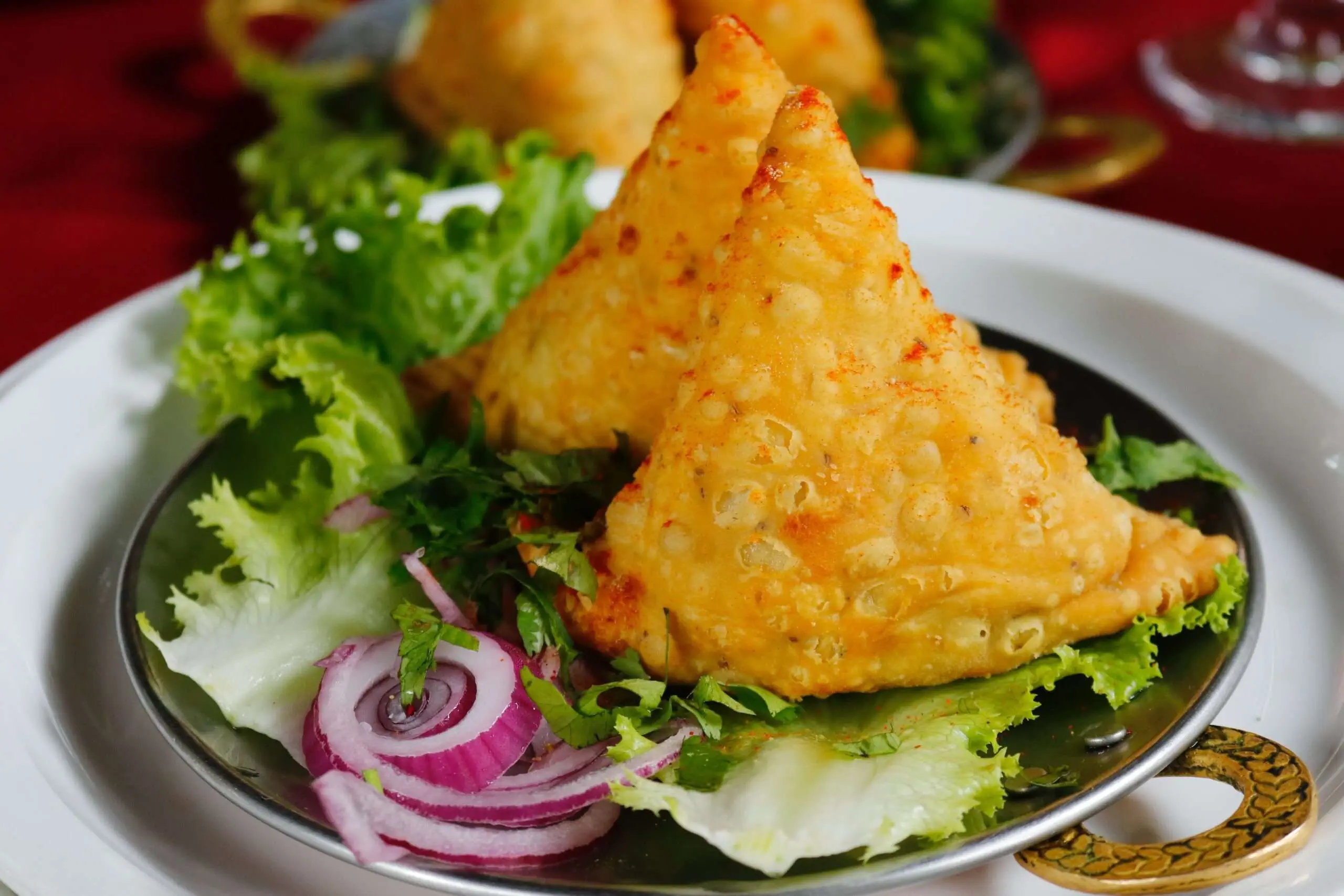 Looking to dine in a fragrant Indian kitchen while living in Oakville? Riyasat is Downtown Oakville's best India restaurant, near Lakeshore Rd E. It offers an amazing fine dining room to serve a wide spectrum of special dishes cooked by the chefs to inculcate Indian flavors and ignite the taste buds with food like biryani rich in flavors and spices.
You will not find North American Indian dishes like samosa or butter chicken on the menu of Riyasat. But you can innovatively explore shareable and enjoy traditional dishes from North India such as stuffed aloo Tikki, chicken tikka masala, jheenga Hara payaaz, kadhai kebab, baingan Mirch ka salam, pudina pepper paneer tikka, Delhi style tandoori chicken, laal maas, and latpata paneer.
Also, read about the top 10 best Indian restaurants in Toronto, Canada.
Additional Options In Oakville
You can experience different modes of enjoying meals in restaurants that are in and around Oakville. Such as dine-in, patio, takeout, and delivery services so that you can take pleasure in Oakville's edible delights at your comfort level.
1. Patio Dining In Oakville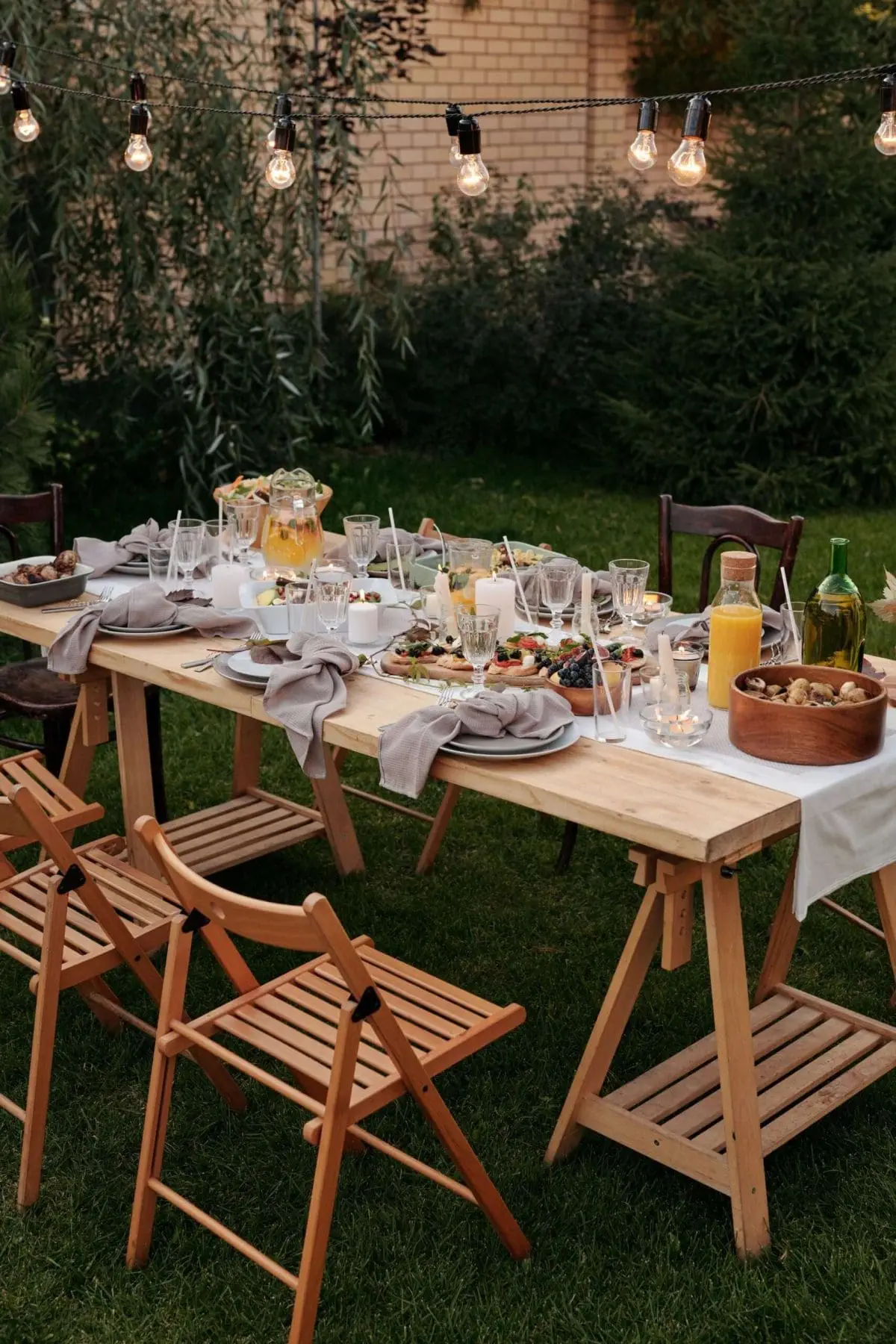 Oakville is a hub of many trendy spots around the town showcasing special outdoor dining. You need to consider certain things while planning patio dining in Oakville:
Research the area you are planning to visit and go through local guides to decide where you will withdraw your meal because several restaurants offer patio dining.
Check out parking areas and services to avoid stress due to last-minute parking issues.
Consider supporting small restaurants while patio dining to support local communities.
Be sure whether the restaurant you are choosing is having a reservation-only system or a walk-in system.
Be respectful towards restaurant staff when you are out and become compassionate towards imperfect things.
Explore the outdoor area of the restaurant while dining in.
2. Plan A Picnic
An idea of a picnic is delightful and innovative because it offers various openings for many outdoor dining experiences. Follow these steps to plan an aesthetic picnic in Oakville:
Choose your spot by going through Oakville's park directory to have information regarding park amenities.
Bring a variety of local food, explore Oakville cuisine, and support small food businesses.
Maintain a positive vibe while enjoying the picnic by doing entertainment, listening to music, playing sports, and games.
3. A Visit To Talk of The Town Awards
A visit to talk of the town awards allows visitors to access local insider information on the best restaurants in Oakville. The Talk of The Town Awards aims to reward local establishments for outstanding performance in products and services based on the feedback received from local people and visitors.
A new category of the award is announced every month through an online survey wherein several people participate and support their favorite Oakville establishment. Then the winners of the survey are listed and posted on the Oakville website for the newcomers to look for the best option.
Best Food Trucks In Oakville
Food trucks are a new concept in every country nowadays. Here are the best food trucks in Oakville:
1. Chippy's Fresh Cut Fries
It is a popular food truck to serve you in downtown Oakville. They prepare appetizing dishes in perfect styles like fresh fries, milkshakes, poutine, and ice cream.
One of the best things about this food truck is that it uses chicken breast dressed in a breaded batter in the chicken burger. The burger tastes even better when it is filled with toppings of your choice and mouth-watering onion rings.
2. Sammy's Famous
It is a famous food truck serving high-quality and flavored hot dogs, chicken, fish n chips, hand-cut fries, burgers, and milkshakes. They start preparing dishes from scratch and use unique fresh and traditional ingredients. Sammy's tasty fish n chip batter is utterly seasoned, light, crispy, and filled with sauce.
New Restaurants Opening in Oakville
Nobody likes to miss something new happening in a city like Oakville. Oakville, Bronte Village, and downtown Oakville have something exciting for all in the upcoming months.
For instance, a magnificent Oakville Place Mall in Oakville plans to add new restaurants to the list of best restaurants in Oakville. Oakville palace mall welcomes new restaurants, offering different cuisine experiences at breakfast, lunch, and dinner.
1. STACK Restaurant
STACK restaurant is also seen at Yonge and Lawrence in Toronto. It is described as southern BBQ casual dining.
2. Pearl Chinese Cuisine
Pearl Chinese cuisine will open on the south side of the building of Oakville palace mall near the entrance doors.
3. Vietnamese Restaurant
One more to add to the list of food courts offering pizza and pasta, and other dishes at Oakville palace mall- a Vietnamese restaurant.
4. Goodfellas Wood Oven Pizza
It is a fully licensed restaurant that will be offering wood oven pizza to its customers. It has a plan to prepare and present all the food in Italian style and Italian ambiance. For example, pizza and in different Italian styles.
Inference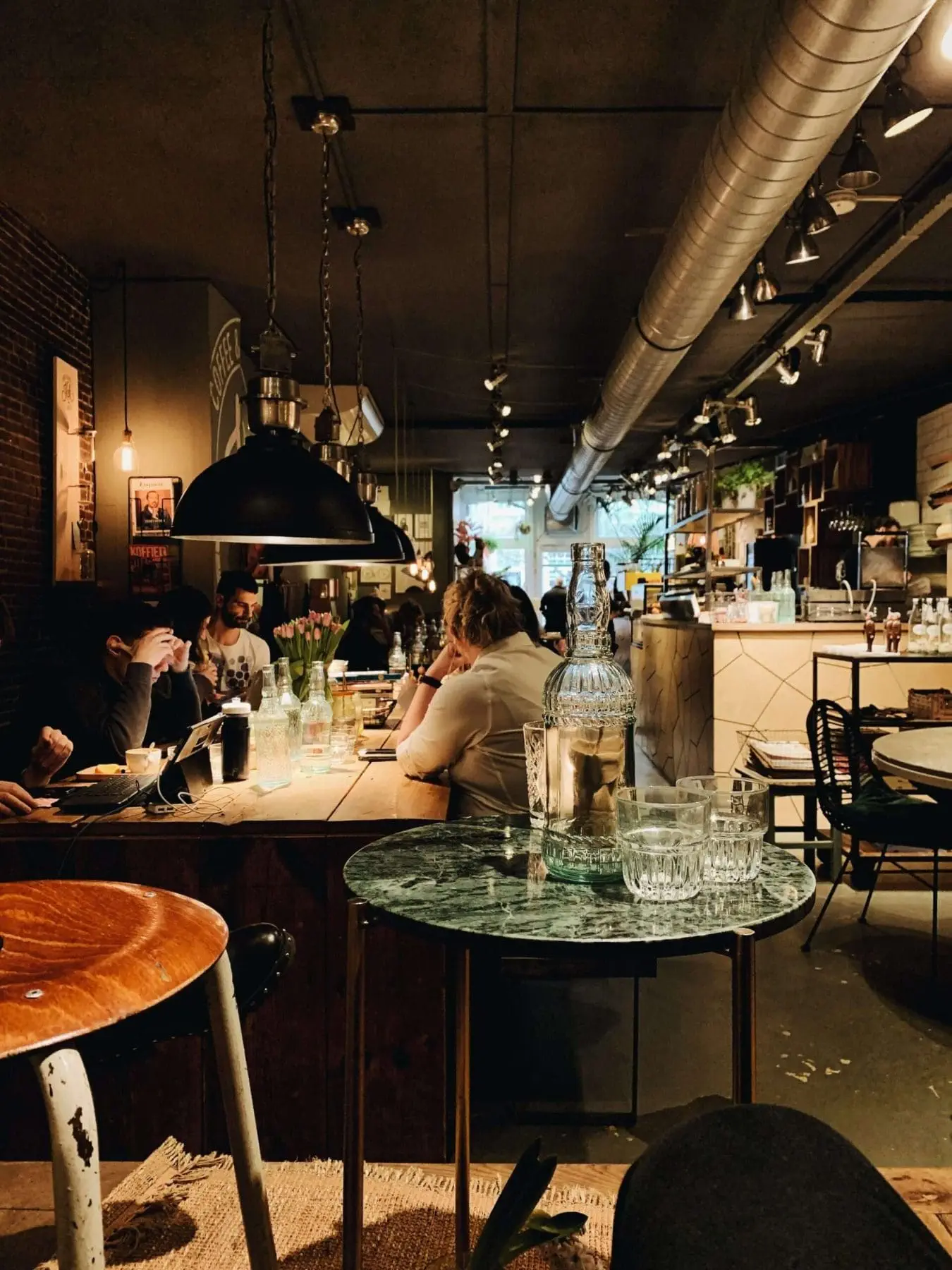 Best restaurants in Oakville offer a vibrant independent cuisine prepared and designed by award-winning chefs. They create seasonal menus through local ingredients and design from scratch dishes for every new taste.
Many of these restaurants in Oakville has takeout as well as delivery options. But it is recommended not to miss the opportunity to enjoy the meal while enjoying the restaurant's decor.
The best restaurants in Oakville are pieces of interest for several people residing in the lakeside town. Both visitors and residents can be seen enjoying meals at eateries and famous downtown Oakville restaurants.
Why Try Out Rocket.net - IcyCanada's recommended hosting provider