Are you wondering what Toronto Fun Guide is?
It is rare to find cities with many green spaces, but this city is unlike most other cities. Toronto is a place of jog and green spaces. It has greener spots on every corner, and you find tall leafy trees on the roadsides. Above all, the fun you get in Toronto is beyond expectations.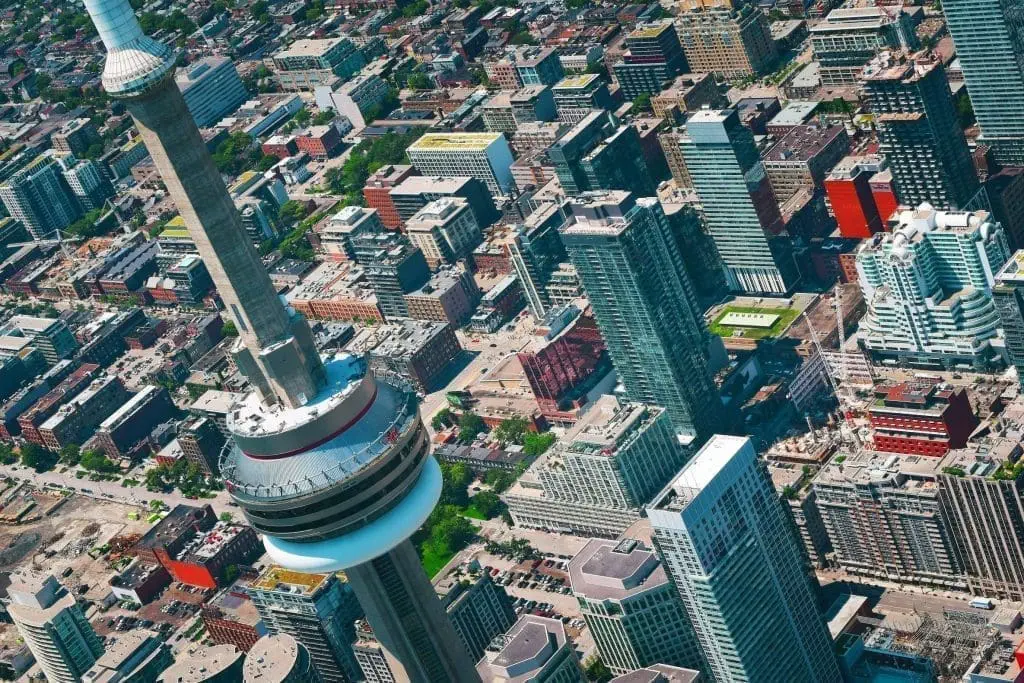 Toronto's fun guide walks you through the recreation programs offered for students in Canada, especially in Ontario. However, the second part of this fun guide will tell you the fun things to experience as an adult.
So, here is everything you need to know about summer camp and recreational activities for kids. Also, a list of fun activities you can do while staying in Toronto as an adult to forge a memorable trip.
Registering for Summer camps and city programs:
Although summer is long away, school break reminds parents to enroll their kids in summer camps and city recreation programs for all ages.
Usually, registration begins in September for Fall and December recreation programs. But if you are looking for summer camps and summer recreation programs, the registration starts in March.
However, the programs fill up so fast. To get into the flow, you must register as soon as possible. You can get a free Toronto Fun Guide from your local community centre or the library. It is a popular guide, but the centers run out of copies, so get it before someone else does.
The fun guide will guide you through the destination you are looking for – the programs available in your locality, the prices, starting and ending dates, program location, and many more.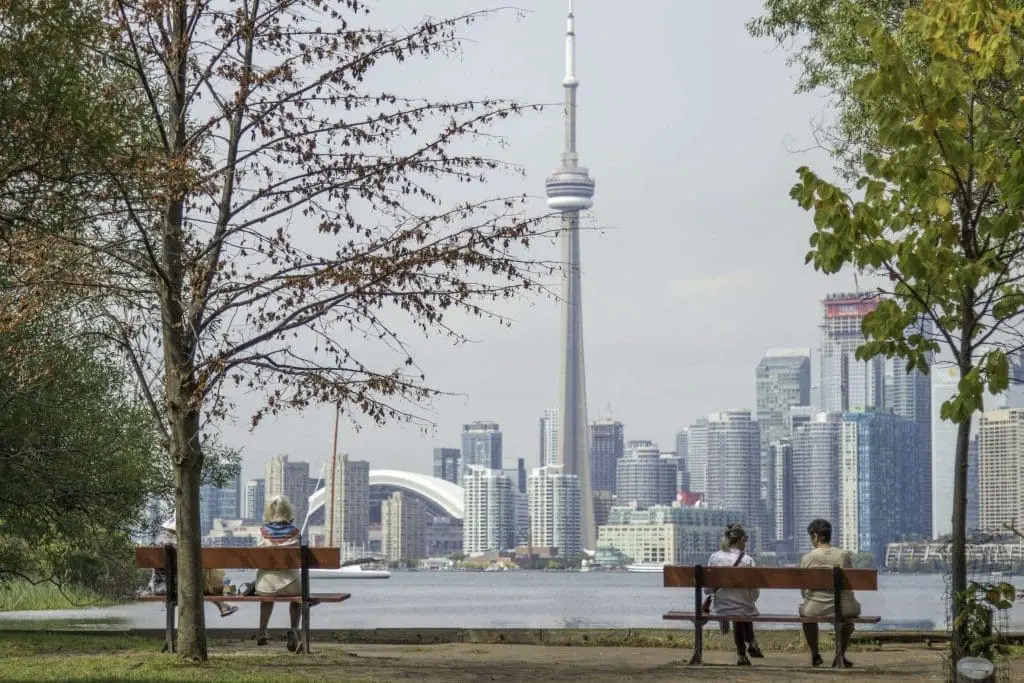 There are 54,000 programs you can choose from under the recreation programs list. Most families try yoga, swimming, and preschool programs. However, registering for programs like soccer and others can be challenging.
However, Toronto residents can enjoy the feature of selecting multiple programs from the pool of titles from the day registration begins. Each program improves mental health, quality of life, and well-being.
But the non-residents of Canada can only register for programs only after ten days after the registration begins. And the non-Canadians also have to pay the extra fee for paid and free registrations. Either way, it is always better to be a step further while registering.
Steps to Register for Recreation Programs: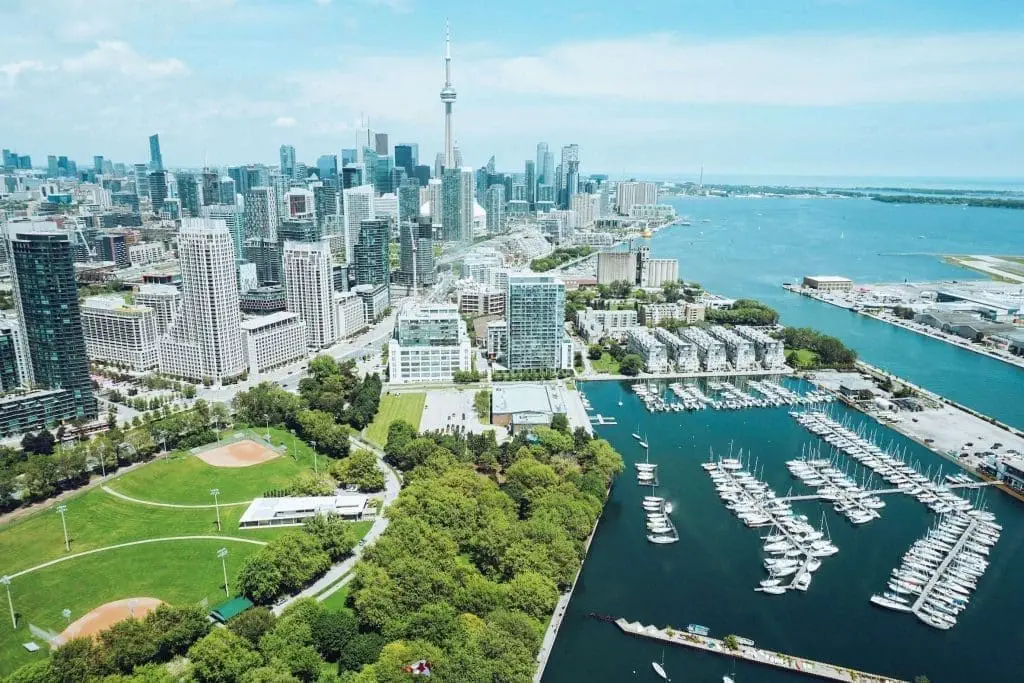 If this is your first time appearing for such programs, firstly, you must call customer service at 416-338-4FUN (4386) to set up an account, from Monday to Friday, from 8:30 am to 4:30 pm. They will induce family and client numbers, which you can use to register online, on the phone, or by a person.
Registering Online:
You must have a family number or pin and client numbers to register online. The fastest way to register for any program is by doing it online. Browse programs only and register.
If you know the codes of the programs, you can search for the program in the Toronto Fun Online search box. If not, you can walk through all the programs in the find programs tab.
In-person registration:
You can register for your derived program by yourself at your nearest community center. Ensure you have gone through the Toronto Fun Guide to avoid confusion over the program you are interested in.
By Phone Registration:
You must register with a customer service representative through a call, but you will need to know the codes of the programs you wish to join.
Note: If you have any problems registering for the programs or want to communicate in a different language, you can reach out to the city of Toronto hotline at 311.
Financial Assistance:
The best aspect of this program is that it even encourages parents from low-income households. So, if you cannot cover the expenses, the Canadian government sponsors your kid's recreation program under the welcome policy membership. You can reach out to the community centers or enter the application form online to access the welcome policy.
Beyond all of this, if you are a traveler or new to Toronto, there are other things you can enjoy as an adult.
Best and Fun things to do in Toronto as a Visitor: A fun Guide
Canada is a land of phenomenal environment, and it offers a lot of fun things to do. One such place is Toronto. Although Toronto is a city with a massive population, it still has some great things to offer, from having fun to the things that educate you.
1. Royal Ontario Museum: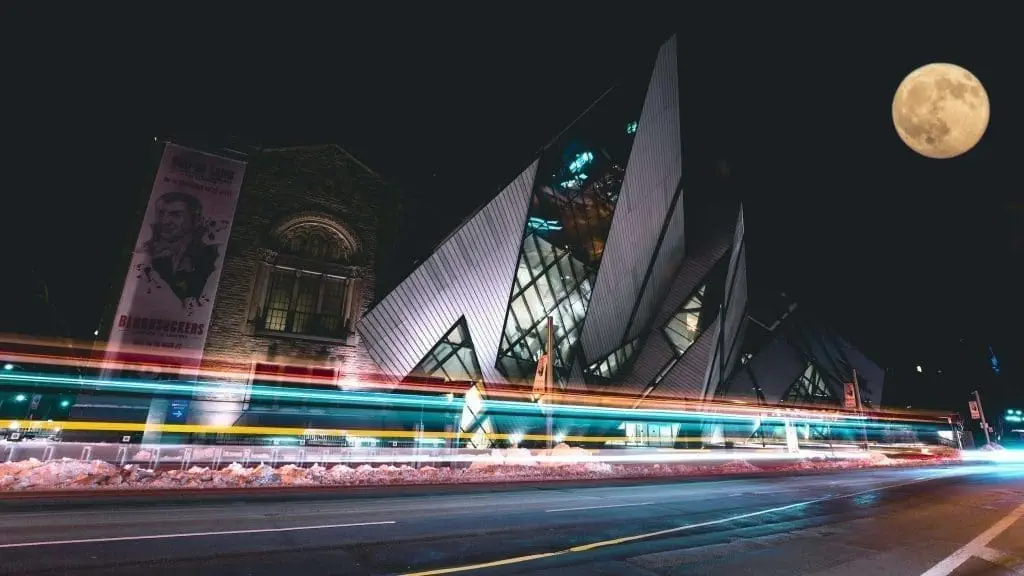 The Ontario Museum is a place for those who are into history, science, and art. It apprises you with both historic and prehistoric things. With a million pieces of stuff that is aging in millions, you can see them in three major galleries.
They contain prerequisites from Japan from the first century to the dinosaur bones. You cannot leave this museum without acknowledging a thing because it is one such place replenished with valuable information.
If you are looking for a place to learn something in Toronto, then this is the place you should come to. It will not leave you disappointed. The museum opens every day at 10 in the morning and stays till 5:30 in the evening. To visit this educational world, you should pay 23 CAD for adults, 14 CAD for children, and 18 CAD for senior citizens.
2. Niagara Falls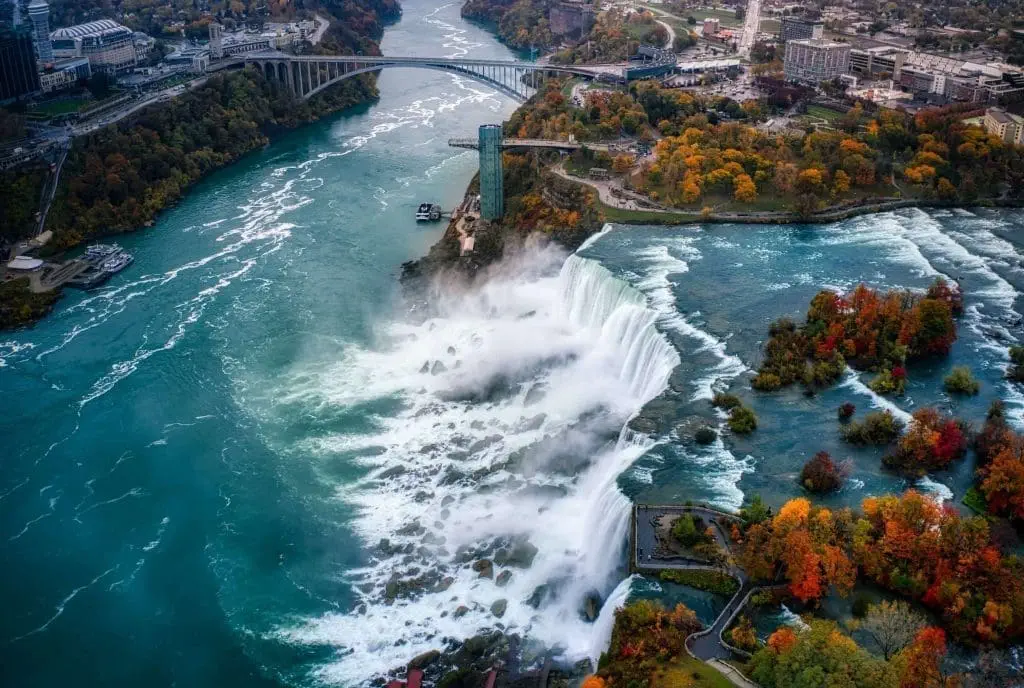 The beauty of Niagara is untold until you experience it from the Canadian side. The green and bluish waters hitting the land that creates a rainbow in the beaming sunlight are one of the best things to experience in Toronto.
Out of the three falls, Canada boasts the significant parts of the biggest falls, the Horseshoe Falls. You can take a boat ride to get close to the falls and enjoy the water splashing on your face to go beyond your enjoyment.
You can still enjoy the frozen lake in the winter as it becomes a good spot for photography if you visit Canada to enjoy winters. Going sightseeing in places like Niagara is always the best thing you could ever do in Toronto or Canada.
3. Toronto Botanical Garden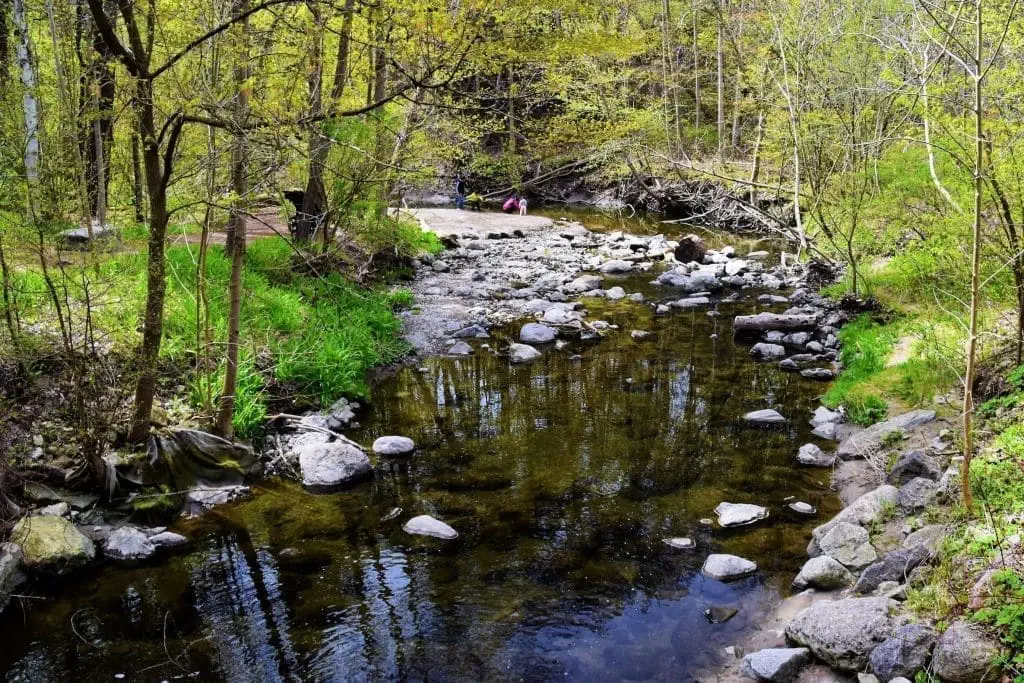 Visiting a Botanical garden is a surer way to look at the plants and flowers you have not seen before. With 60 years of gardening, this garden contains 17 different lawns to help visitors with the best gardening views. The primary plant attractions are perennials, hedges, fruit trees, and many more.
So, whether you are looking for a place to have fun or some peace after your hectic work day, the botanical garden can serve you either way. This park is open five days a week, from 9 am to 5 pm. Since there are no entry fees, you should check this place out.
4. CN Tower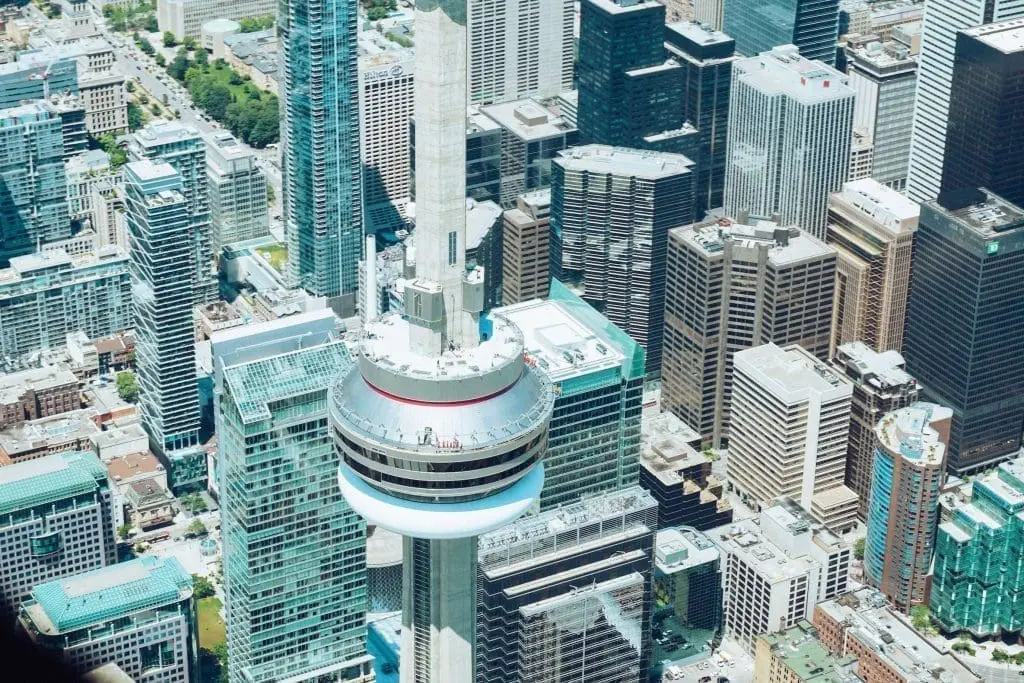 The first thing people remember when they hear Canada is the CN tower. Built in 1976 at the height of 1800 feet, it has become the most iconic monument in Canada and North America. Seeing out seems like a long-standing stick, but it only gets better when you enter inside and move top.
Once you reach the tip, the city views will only become breathtaking, and all you remember are the best times of your life.
Considering its popularity and the best feeling it offers, you should ponder over visiting this tower. It is open every day from 8:30 am to 11 pm. It does not cost you a penny.
5. The Second City Toronto
People seeking fun and comedy should know this place. If you ever feel you want to laugh the hell out of yourself, consider visiting the second city. Like Hollywood and Chicago, the second city is about making people laugh in high doses. Some prominent shows like "take me out to improve" made people laugh more.
Second City is a perfect destination to spend your evening, and dining in the adjacent restaurant, Wayne Gretzky's, can add flavor to your peaceful evening.
Most performances last for one hour to two hours, with intermission included. So, if you fly to Toronto, ensure to add this place to your bucket list.
6. Center Island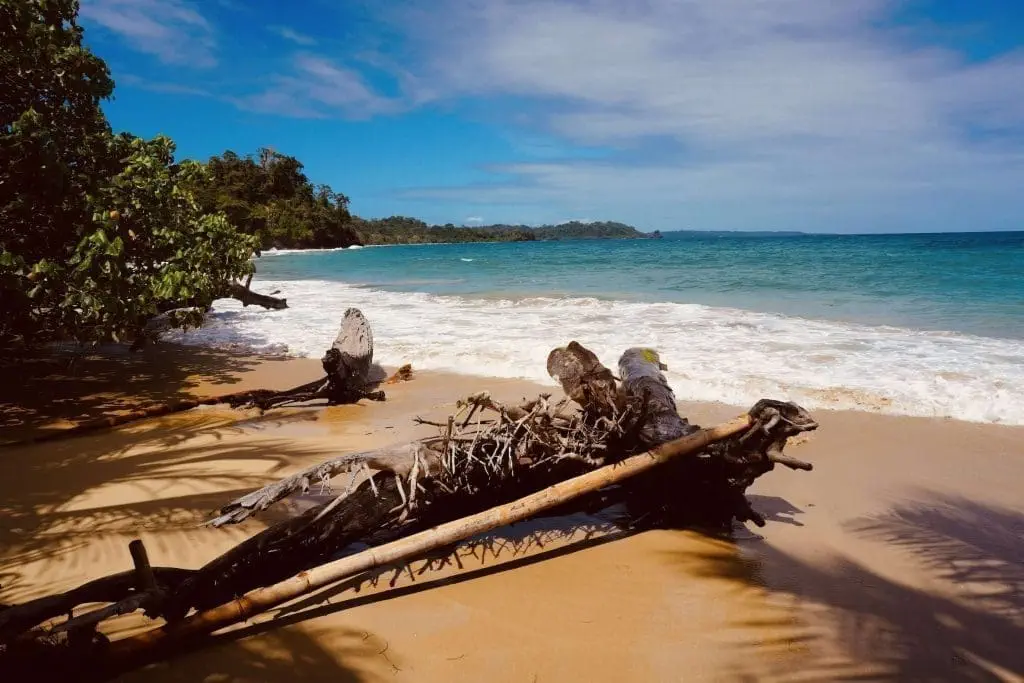 Although Toronto is known as a city, it is still known for 13 islands. Lake Ontario surrounds the center island, and this island gives you the best island experience with fun on every corner. It gives you the best venture by providing everything you need, the beach atmosphere, a picnic spot, and beautiful gardens.
If you have traveled with your kids, the best part is that the island also has a children's park and an amusement park for kids to play while you tour the surroundings.
Summers are the best times to visit the island because, during winters, the cool weather does not allow you to appreciate the place.
7. Bata Shoe Museum
The best thing most other travelers do is buy souvenirs when returning home. But if the same souvenir trip teaches you something for the valuable price you pay? Yes, the same thing the Bata shoe museum does. Although you might be gaping at what a shoe company can do, bata is beyond your expectations.
They have set up this museum to teach you the whole history of a shoe. They explain to you why historians have used shoes, why only specific leather companies utilize them to make shoes, and how shoes can complete your look.
Visiting this museum is a surer way to understand the little secret behind your gorgeous shoes. Though the museum is open every day, they follow different timelines.
From Monday to Wednesday and Friday and on Saturday, it is open from 10 am to 5 pm. On Thursday, it is open from 10 am to 8 pm, and on Sunday from 12 pm to 5 pm. You can learn the material worth thousands for just 14 CAD
8. Toronto Zoo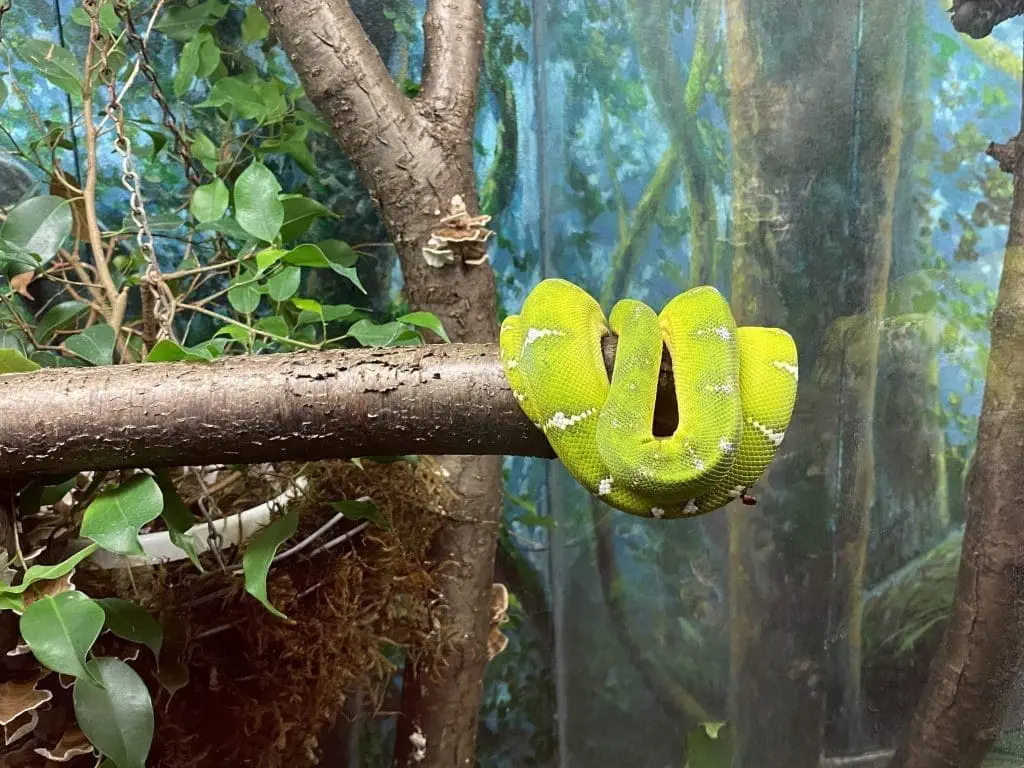 Being in Toronto, you cannot avoid this place because of the happiness it brings to your face. Although most animals in the zoo are not native to Canada, it still boasts animals from six continents, Asia, Europe, Africa, North America, South America, and Australia. The primary animals you see here are lions, rhinos, and pythons. Various animals in the zoo and the vast customer experience add additionally to make this place a must-visit.
The zoo is open from Friday to Wednesday from 9 am to 7 pm. And on Thursday, from 9 am to 8:30 pm. You must take tickets for 29 CAD for adults, 24 CAD for seniors, and 19 CAD for children aged between 3 to 12.
9. Helicopter Tour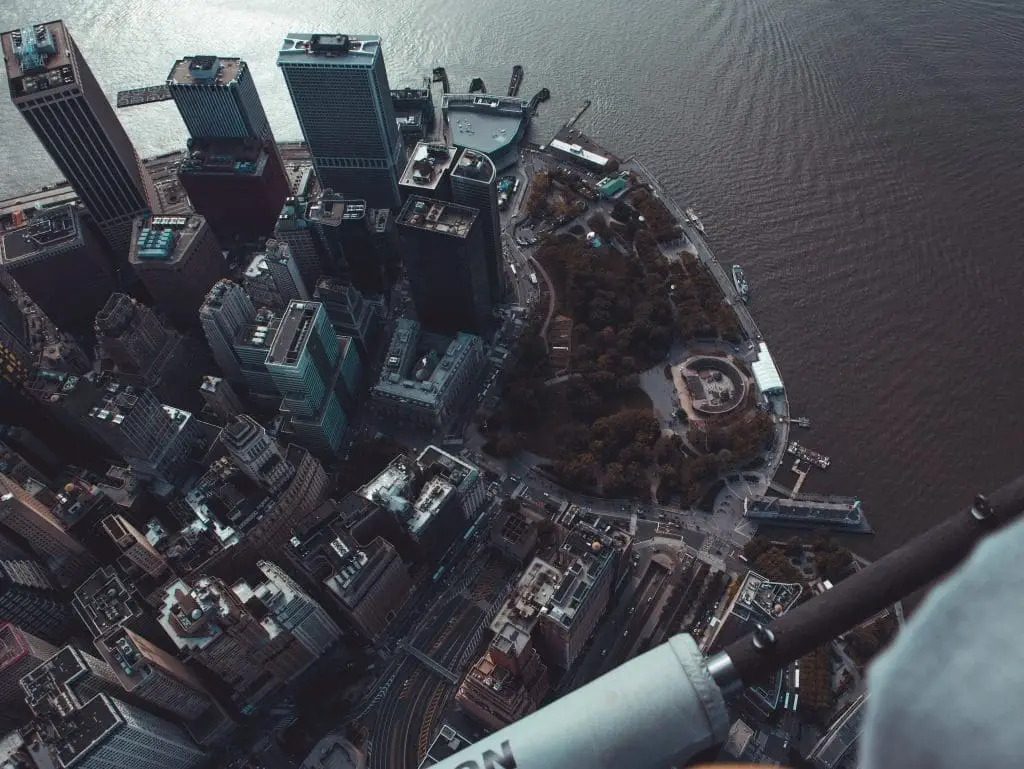 Out of everything, taking a helicopter tour is the best. While most others enjoy the city from the surface, taking a helicopter tour gives you a sense of enjoyment – watching the tall buildings and extraordinary natural wonders, and mostly going over Niagara is something you can never forget. Do not forget to carry your camera to capture the breathtaking views of the city.
A helicopter or heli tour starts for 140 CAD, where the plane takes three members and travels for 15 km past the skyscrapers covering every tourist attraction. Since it is a private tour, the price varies from brand to brand.
10. Ripley's Aquarium of Canada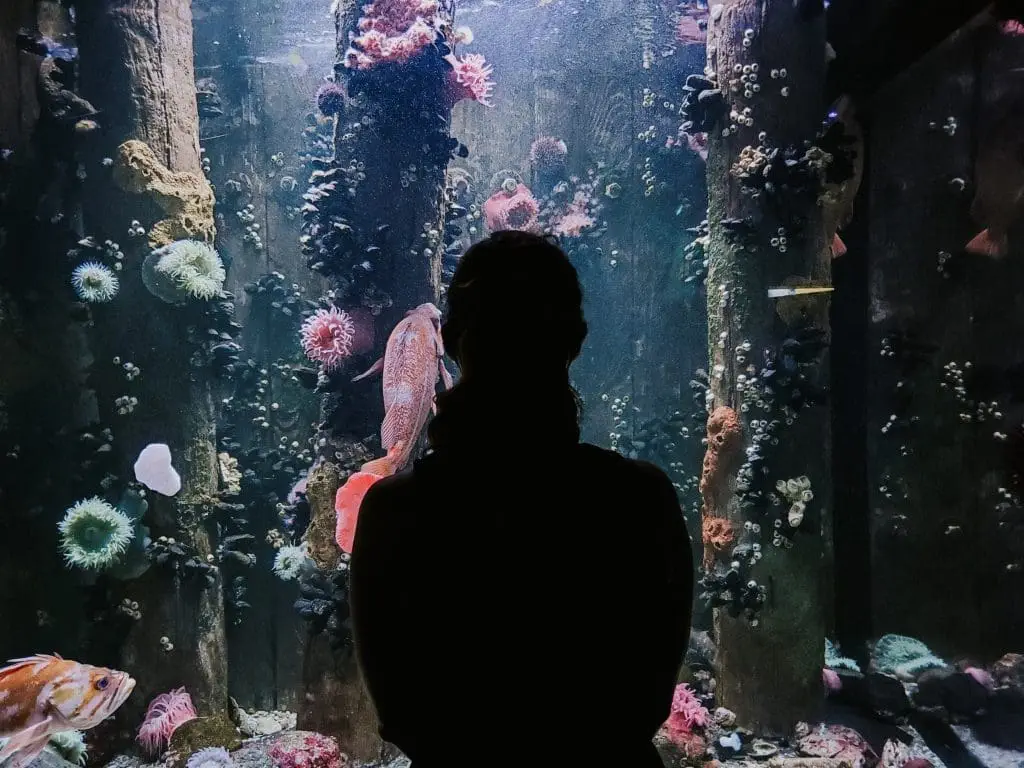 Do you wonder what it would look like deep inside the ocean? Then consider visiting this place. It holds 20,000 sea creatures from 450 species in 1.5 million gallons of water located at 288 Bremner Boulevard lets you see almost every aquatic creature. It is a great place to leave the fear of scuba diving because of the sea views you experience from the bottom.
It will cost you 44 CAD for 14+ years, 29 CAD for 6 to 13 years and 65+, 12.50 CAD for 3 to 5 years, and free of charge for kids below three years to enjoy the views.
Conclusion:
Ontario is the best place to have fun for kids and adults. Especially the recreational activities ensure that your kids get enough boost and motivation in their passion while adults can enjoy the beautiful sceneries.
Suggested Reads
Best Water Activities in Toronto [Guide 2022]
Top Ten Fun Things To Do In Toronto On Your Trips During Fall