Do you think about the best places to visit in Canada with your kids? Take a look here.
As we all know, kids are fun-loving and always enthusiastic about new places, things, outdoor activities, and everything cheerful and exciting, and we love our kids.
Therefore, we still plan for their happiness and the things they would enjoy. Canada is filled with such places, which will bring infinite joy to the kids. Kids will love it for sure.  Here is a list of all the best places to visit in Canada with kids.
Top Ten Best Places To Visit In Canada With Kids
Below listed are 10 absolutely fantastic places in Canada to visit with your cute little kids!
a) Canadian Children's Museum
Canadian Children's Museum is located within the Canadian Museum of History in Gatineau, Quebec city. It was established in 1989 and had a yearly visit of about 500,000 visitors, making its place one of the best places to visit in Canada with kids.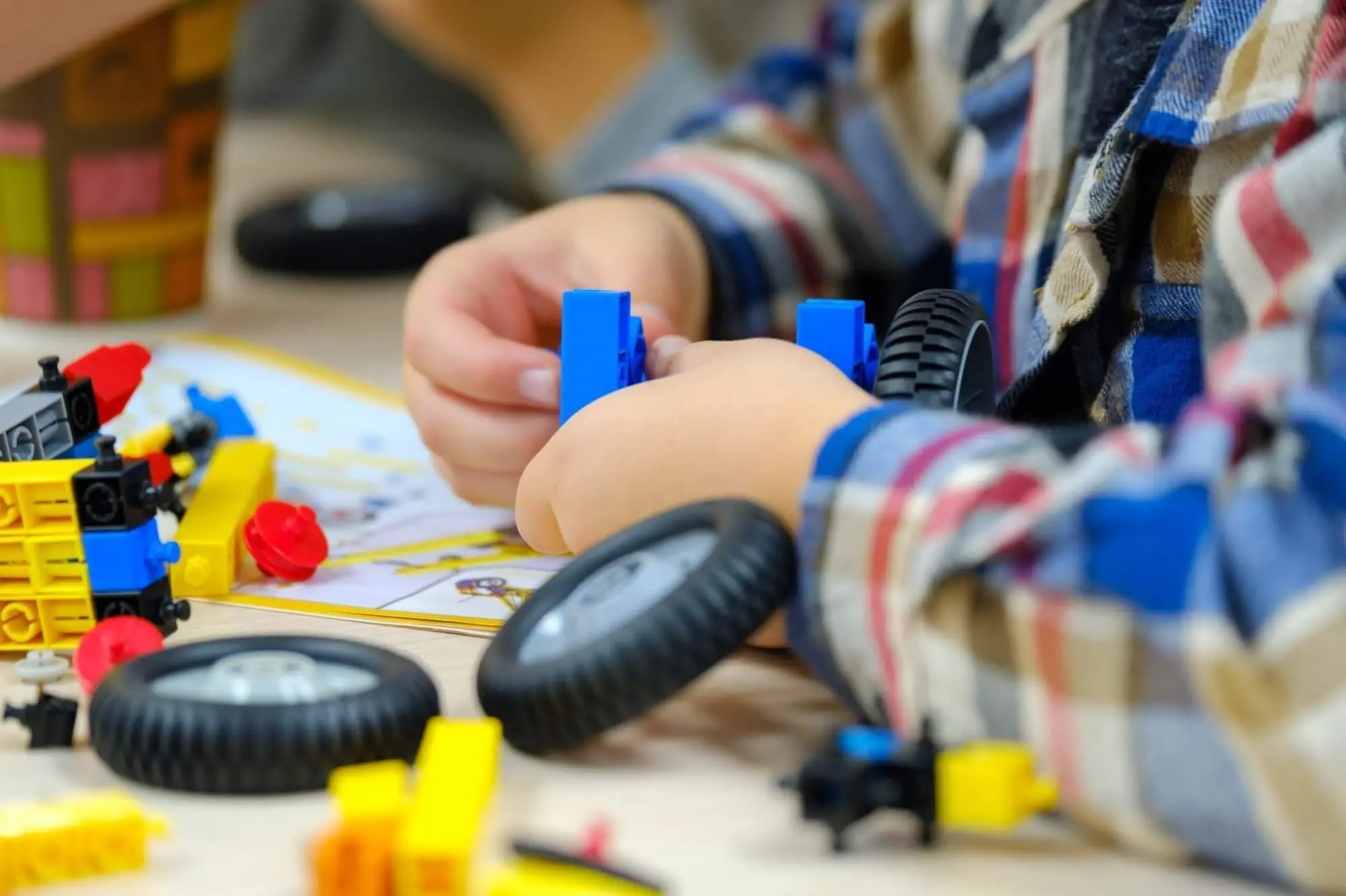 The entire museum is entirely built to entertain and educate young minds at the same time. They will have fun while the journey of exploring the permanent exhibition of the museum that is The Great Adventure. 
It is based on museum-issued passports, and with great imagination, and capacity kids will have fun travelling to various places like Nigeria, Japan, India, Indonesia, Mexico, Italy, and many others.
It is very much similar to being on a world tour and exploring the best places and cultures all around the world. At the entry, there is a stamping machine which stamps the pages on the passport to intrigue you thrill and imagination of having a real journey.
Your progress on this museum tour teaches you about the various places in the world.
The overall goal and idea behind the museum are to educate the children about the various amazing and most visited places in the world which kids will love and awaken them about cultural diversity.
b) Kid's Market
Kid's Market is located at Granville Island, Vancouver, Canada. This amazing place is one of the best places to visit in Canada with kids.
Kids love shopping as much as we adults do, and this is the best place to take them to shop, play, and have something more than fun.
Kid's Market is built with 28 shops, which are fun and fabulous, including toys, costumes, sports gear, and everything that is meant for kids.
From babies to toddlers, everything is ready to go with you over here. The Knotty toys are the best pick for amazingly crafted Wooden Toys for babies and are also friendly for your pocket to buy.
Along with this, they have an impressive collection of puppets and kites, which are unbelievable and exciting. This two-level Kid's Market is terrific for some joyful indoor fun for the tiny ones.
It has an entrance decorated with the great Jack and the Beanstalk, and there is a multi-level Adventure Zone with fun, exciting games. For outdoor activities, there is a play area by the pond.
The kid's Market is not just a fun area for shopping but also has an excellent rainy atmosphere that goes so well with the indoor games and, no doubt, is even one of the best places to visit in Canada with kids.
c) Toronto Zoo
Kids are much amazed and excited by seeing new and beautiful creatures, and they love to get known to our well-diverse wildlife. Toronto Zoo is located in Toronto, Ontario, Canada, and widespread in an area of 287 hectares with 5000 plus awesome animals and 500 plus species.
Planning such a tour with your kids, it's not only fun but adults, as well as the kids, get to know about the diversified wildlife and have a chance to adore them.
The zoo has some indoor animals and tropical settings as well as some outdoor animals that are provided with their natural environments.
This place is perfect for discovering animals from polar bears to zebras and every beautiful creation that wildlife is gifted with. You can have a beautiful view of red river hoglets, kangaroo joeys, and baby zebras that add to the cuteness of the animals.
There is a Wildlife Health Centre which provides high-quality animal care in various sciences.
You can even explore the kangaroo walk-thru with your toddlers and watch the kangaroos and wallabies strolling around. Visit the Americas Pavilion to see the Blanding's Turtle Exhibit to get the whole idea of the work and progress of the zoo.
Lastly, do not forget to visit the essential Kids, Discovery Zone, where guests get to interact with the cute and adorable alpacas, rabbits, and more, and there is even a Splash Island to cool you up in the Summer days.
All of these makes it one of the best place to visit in Canada with kids.
d) Pacific National Exhibition
Pacific National Exhibition, very much known as PNE worldwide, is located in Vancouver, Canada.
The Pacific National Exhibition is among the best places to visit in Canada with kids and a non-profit organization hosting a 17-day long summer fair annually, a seasonal amusement park and an arena in Vancouver.
It begins in mid to late August and ends in September. The exhibition has always been held in Hasting Park since 1910.
The biggest attraction of this fair is its many shops, stalls, performances, and fireworks show as well as the PNE Prize Home. The PNE adds a lot to the great history of Vancouver.
From the very beginning of this exhibition, it has grown immensely for its showcase in agriculture and economy. It was closed between 1942 to 1946 as the PNE served as a military training facility for World War II.
The Momiji Gardens on the PNE grounds is a memorial for these dark days of history. The administration building, Agrodome, Garden Auditorium, Livestock Barns, Pacific Coliseum, Rollerland, and Vancouver farm are the buildings currently used for PNE.
Many buildings were demolished as time passed. This is an integral part of the great Canadian history, which is worth knowing, and hence it is one of the ten best places to visit in Canada with kids.
e) Canada's Wonderland
Canada's Wonderland, located in Ontario, is one of the most popular destinations for tourists worldwide and one of the ten best places to visit in Canada with kids.
This Wonderland is impressive enough to entertain you and light up your day with all of its charms and, of course, the 200 rides owned by this place.
The very famous Wonder mountain is the park's air conditioning of the park, which chills all the other buildings of Wonderland with a chilled water loop. Thus 30,000 gallons of water are used every day to keep the Wonderland cool.
Since 1981 Canada's Wonderland has provided more than 853 million rides to roller coaster lovers. Wonderland has the third most famous roller coaster in the world. Along with this, Canada's Wonderland is also renowned for its mouth-watering food and super-exclusive fireworks.
The Piza Piza location of the Wonderland has one of the excellent pizzas and is the topmost seller of pizza slices in Ontario, as well as more than 120,000 foot-long hot dogs, which are consumed in season.
The fireworks in Canada feature more than 6000 explosions hitting heights of over 183m.
f) La Ronde
La Ronde is an amusement park located on the northern tip of Saint Helen's Island in Montreal, Quebec, Canada (built-in 1967). Six Flags Entertainment Corporation operates it since 2001.
This amusement park is widespread in the area of 146 acres with a total of 40 structures of attraction containing ten roller coasters, one of which is  Le Monstre, a 40-meter high double-tracked one and three water rides, one among the best places to visit in Canada with Kids.
The park is open between May to late October with the highest number of visitors in July. This park is family-friendly and consists of family rides, intermediate riders, and top thrill rides.
It hosts the annual La Ronde Fright Fest to celebrate Halloween at the end of October and consists of 4 haunted houses and many costumed performers roaming the park.
The other significant event hosted by La Ronde is L'International des Feux Loto Quebec which is a fireworks competition.
There are many other thrilling rides situated at La Ronde like the Boomerang, Condor, Bateau pirate, Vertigo, and many more. All these rides have credited La Ronde to be one of the best places to visit in Canada with kids.
g) Falls View Indoor Waterpark
Falls View Indoor Water Park is located near Niagara Falls, Canada. This water park is a 3-acre action-filled water park situated directly at the magnificent Niagara Falls.
This well-built indoor water park features 16 fastest waterslides, a mammoth Beach House Rain Fortress, outdoor activity pool as well as a sundeck, Cabana rentals, plunge bowls, a huge wave pool, an adult-only jacuzzi, a tiny tot play area, and a light snacks food area.
Falls View Indoor Water Park has received TripAdvisor's Traveler's Choice Award two times.
It also has direct indoor connections to the luxurious Sheraton On The Falls, Crowne Plaza, and Skyline Inn, which makes it an excellent destination for family tours and even one of the best places to visit in Canada with kids.
Waterpark officially opened on the 8th of May 2006. It also has a beach club-style restaurant and a bar. This waterpark is considered the superior one among all of the waterparks located in Ohio and Indiana. It is one of the cleanest and most spacious water parks in North America.
With all of its amazing attractions, Falls View Indoor Waterpark is one of the best places to visit in Canada with kids.
h) West Edmonton Mall
West Edmonton Mall is the most visited kid-friendly mall, and 23rd largest mall located in Edmonton, Alberta, Canada. The mall was founded in 1959.
There are more than 800 stores, including nine attractions, two hotels, and 100 dining venues, as well as a parking area for more than 20,000 vehicles in this mall to satisfy your shopping cravings.
The mall receives over 32 million visitors per year, and 90,000 and 200,000 shoppers depending on the season and days, hence, making it one of the best places to visit in Canada with kids. The attractions of this mall are Galaxyland park, formerly known as Fantasyland, a fantastic, galactic-themed park.
There are eight beginner rides, nine intermediate rides, seven thrill rides, and the triple-loop Mindbender roller coaster.
Another is World Waterpark with the world's largest indoor wave pool with six amazing wave bays generating 2 meters high waves and also a large amount of fun and thrill.
The other attractions include the Ice Palace located in the centre of the mall, including a rink used for various hockey and other tournaments.
Also, the open sea bronze whale, the brass man, and the running statue contribute to the charm of the mall, Wild West Shooting centre, Replica of the Santa Maria, 24-hour gym, Dinner Theatre, and much more.
i) The Bruce Trail
The Bruce Trail is known for hiking, located in the southern part of Ontario, Canada starting from Niagara River to the tip of Tobermory, Ontario. It is one of the 13 UNESCO World Biosphere Reserves in Canada.
Bruce Trail is the oldest and longest hiking trail in Canada named after the Bruce Peninsula and Bruce Country. It is an 885 km long hiking trail.  There are many waterfalls and a wide range of plants and wildlife along the path.
The trail is divided into nine sections, each with a subsidiary club namely, Niagara, Iroquoia, Toronto, Caledon, Dufferin Hi-Land, Blue Mountains, Beaver Valley, Sydenham, and Peninsula.
A bruce trail is a must-visit place if you are an adventure and nature-loving person and also to make your kids witness some of the outstanding, extraordinary as well as charismatic views of nature.
Thus it is one of the ten best places to visit in Canada with kids.
j) Manitoba Children's Museum
The Manitoba Children's Museum, established in 1986, is a charitable and well-known children's museum located at The Forks in Winnipeg, Manitoba, Canada.
The museum has 135000 annual visitors making it one of the best places to visit in Canada with kids. It opened its first exhibition in a 400 square feet area warehouse in 1986 and expanded the location in 1988, doubling the area.
Earlier, the museum expanded and featured three permanent galleries, namely, the Grain Elevator and Train, Making Sense, and the Big Top, and was able to attract 65000 visitors in the very first year.
Today the museum features 12 galleries and gives the opportunity to explore the 1952 diesel locomotive and 1910 Pullman passenger course, the five-story tall Lasagna Lookout, perceptions in the giant Illusion Tunnel, perform water experiments in the Splash Lab, and much more.  There is a Tot Spot for toddlers, which is a particular place.
The present galleries include Time Squared, Tot Spot, Tumble one, Mellow Marsh, Illusion Tunnel, Junction 9161, Engine House, Story Line, Milk Machine, Splash Lab, and Pop art, Hence, the Manitoba Children's Museum, one of the many best places to visit in Canada with kids.
Conclusion
This was our list of the Top 10 places to visit in Canada with kids. Do visit them with your family, especially if you're on vacation. Let us know in the comments below if there are other best places to visit in Canada with kids that you know of.