Ottawa, Ontario's capital city, is well-known for its stunning Victorian architecture. Ottawa is a famous tourist destination due to its many attractions.
This city, located along the Ottawa River, was historically a significant commerce route for carrying various natural resources collected by mining from several areas across the city.
It is often considered Canada's most educated city and a popular tourist destination. It is also a UNESCO World Heritage Site.
Ottawa offers everything to entice the visitor in you, from breathtaking landscapes to historical monuments and historic institutions. These finest spots to visit in Ottawa are ideal for learning about Canada's revolutionary past.
In this article, we will take a look at why Ottawa is one of the best places to visit:
1. History Of Ottawa:
Ottawa grew from a construction site at the junction of the Rideau Canal and the Ottawa River between 1820 and 1840,
A British commander named Colonel John By oversaw the canal project, and the town was dubbed "Bytown" until 1854. Then it was renamed Ottawa.
The Parliament buildings were erected high above the Ottawa River in 1865, and here, the first Canadian Parliament sat when the Dominion of Canada was established in 1867.
Ottawa, together with all of the attractions of Gatineau, has developed a vibrant cultural life.
Universities, research institutes, and globally renowned institutions such as the National Gallery and the National Arts Center have all contributed to the development.
The Rideau Canal separates Central Ottawa, with the region to the north known as Lower Town and the area to the south known as Upper Town. Lower Town is home to the National Gallery of Canada, the Notre Dame Basilica, and the bustling Byward Market.
Upper Town stretches beneath Parliament Hill and has the remarkable Bank of Canada building, designed by Arthur Erickson.
2. What To See In Ottawa
2.1. Notre-Dame Cathedral Basilica
Location: 385 Sussex Drive, Ottawa, Ontario, Canada
Official Website: www.notredameottawa.com
Notre Dame Cathedral, located opposite the National Gallery, is a stunning Catholic church that was dedicated in 1846.
The stained-glass windows are very beautiful. The work of Montreal artist Guido Nincheri, the set of 17 windows depicting episodes from Christ's and the Virgin Mary's lives was finished between 1956 and 1061.
This ancient structure, which began in 1841 and finished in 1880, is the nation's capital's largest and oldest standing church.
2.2. War And Nature Museums
2.2.1 Diefenbunker, Canada's Cold War Museum
Location: 3929 Carp Road, Carp, Ottawa, Ontario, Canada
Official Website: http://diefenbunker.ca/
Canada's Cold Conflict Museum is located outside of Ottawa in a vast underground bunker built in the early 1960s to safeguard vital Canadian government services in the event of a nuclear war.
This was one of numerous self-contained, shock-resistant, radiation-proof subterranean bunkers erected across Canada as part of Project EASE during the Cold War (Experimental Army Signals Establishments).
Political opponents dubbed them "Diefenbunkers" after Prime Minister John Diefenbaker, who encouraged their development. The massive bunker is now home to a fascinating Cold War-era museum.
If you have the time, the Diefenbunker Escape Room adventure, billed as the world's largest, is entertaining.
2.2.2. National War Memorial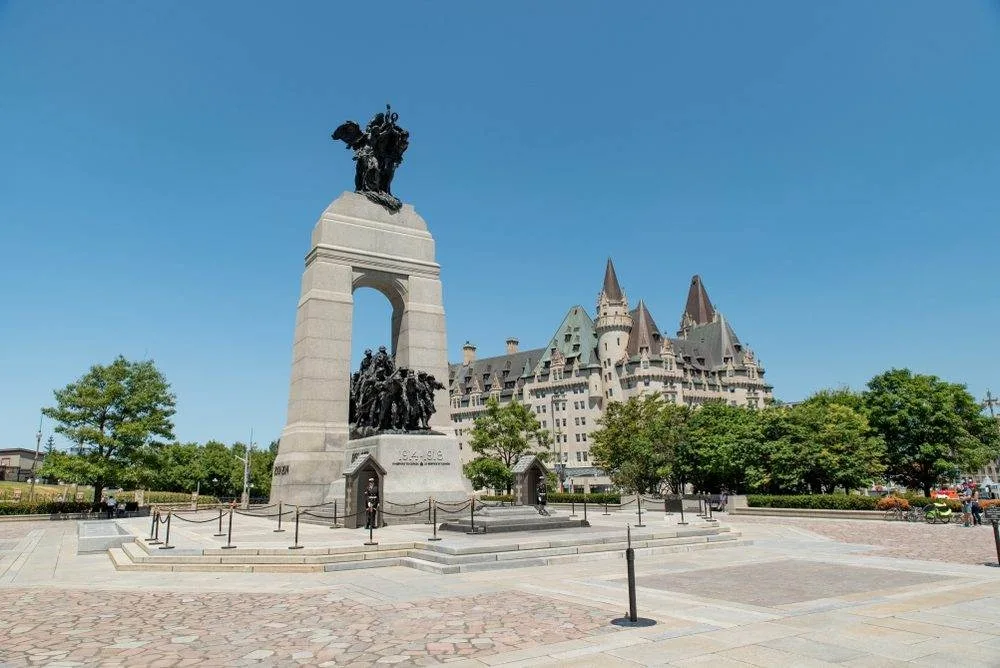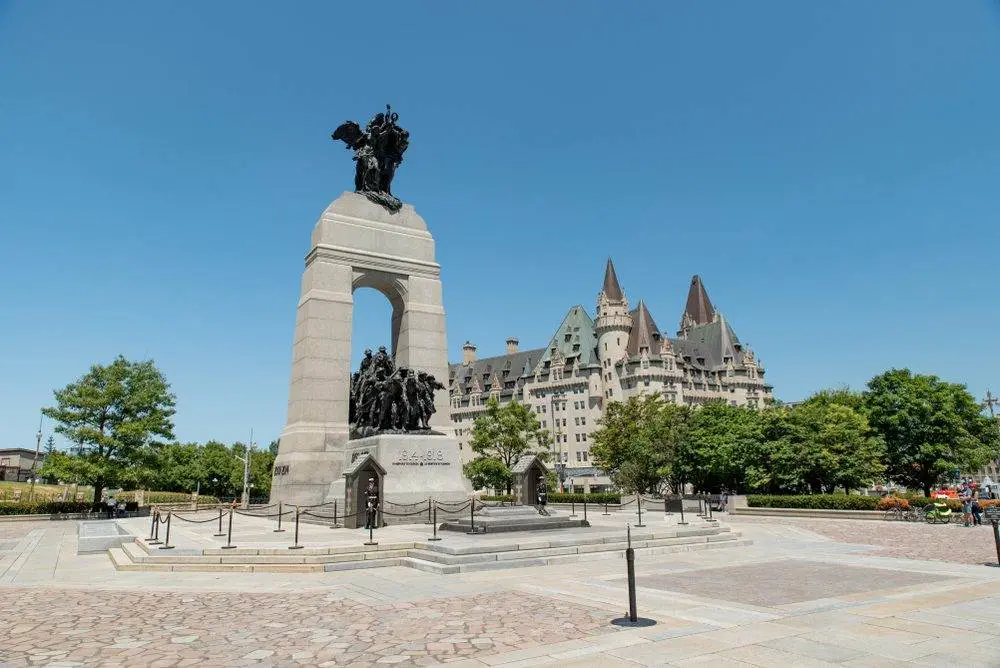 Location: Wellington Street, Ottawa, Ontario, Canada
The National War Memorial and the Tomb of the Unknown Soldier are situated at the base of a stunning bronze sculpture depicting World War I troops emerging from a granite arch. The Canadian military's years of combat are honored around the base of the statue, also known as "The Response."
A lone bagpiper performs a brief but sad Changing of the Guard ceremony here, and the monument is the main point of Remembrance Day activities when visitors typically put poppies on the tomb.
2.2.3 Canadian War Museum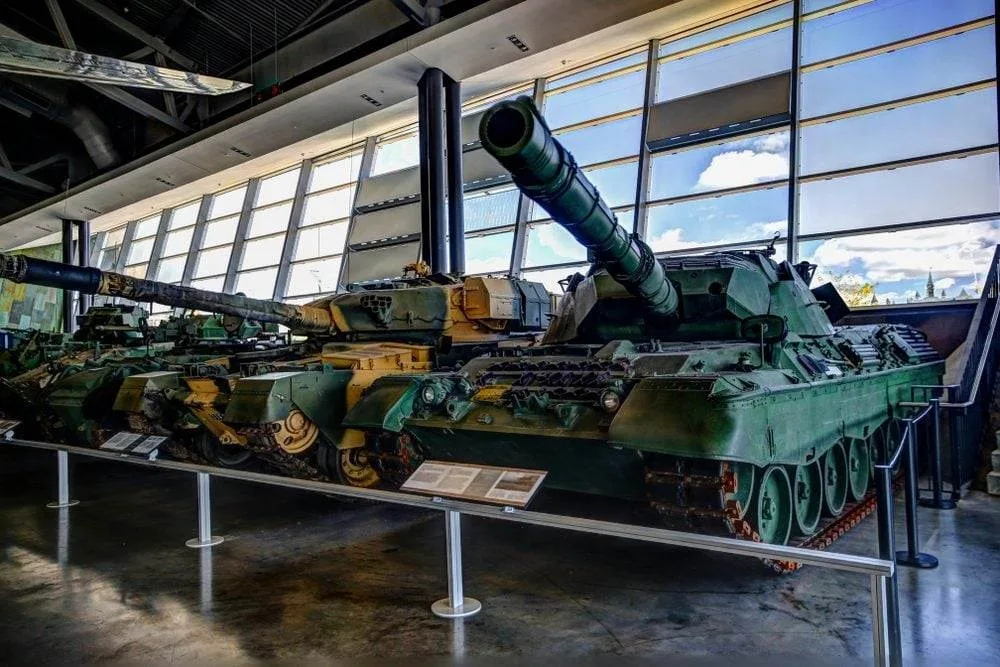 Location: 1 Vimy Place, Ottawa, Ontario, Canada
The startlingly contemporary Canadian War Museum (Musée Canadien de la Guerre), located near the Ottawa River, examines Canada's military history.
Exhibits range from warfare between French and Iroquois tribes in the 16th century through Canada's role in the First and Second World Wars. There are also exhibits about the job of modern peacekeepers.
Visitors from the United States will find it especially intriguing to learn about known historical events, such as the War of 1812, from a Canadian viewpoint.
Some of the displays are interactive, and there are more than 50 tanks, jeeps, motorbikes, armored trucks, and even Hitler's limousine on show. There is a café and a gift shop on the site.
2.2.4. Canadian Museum of Nature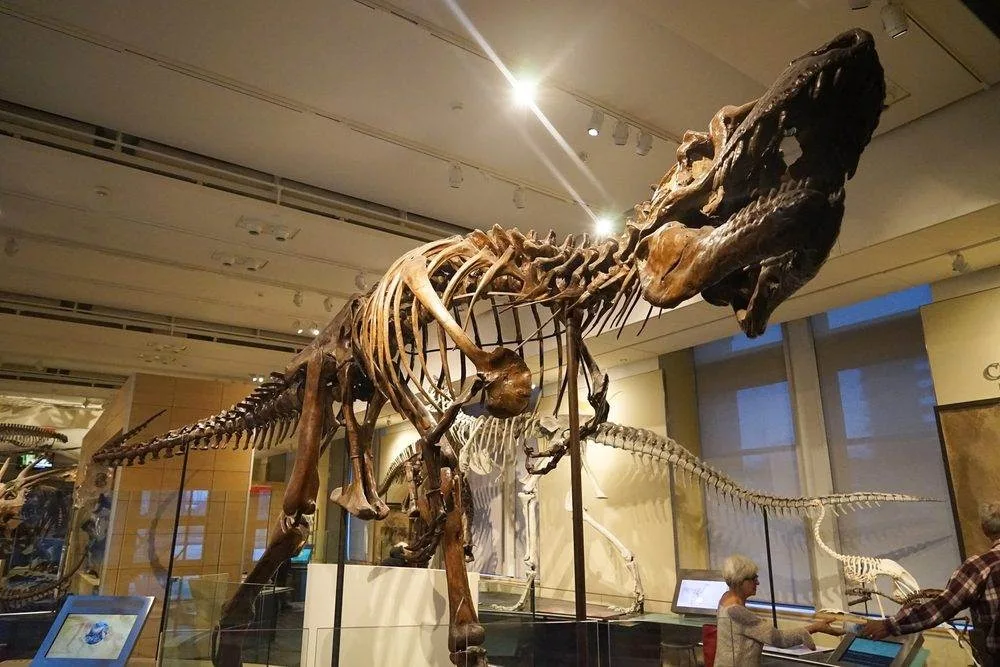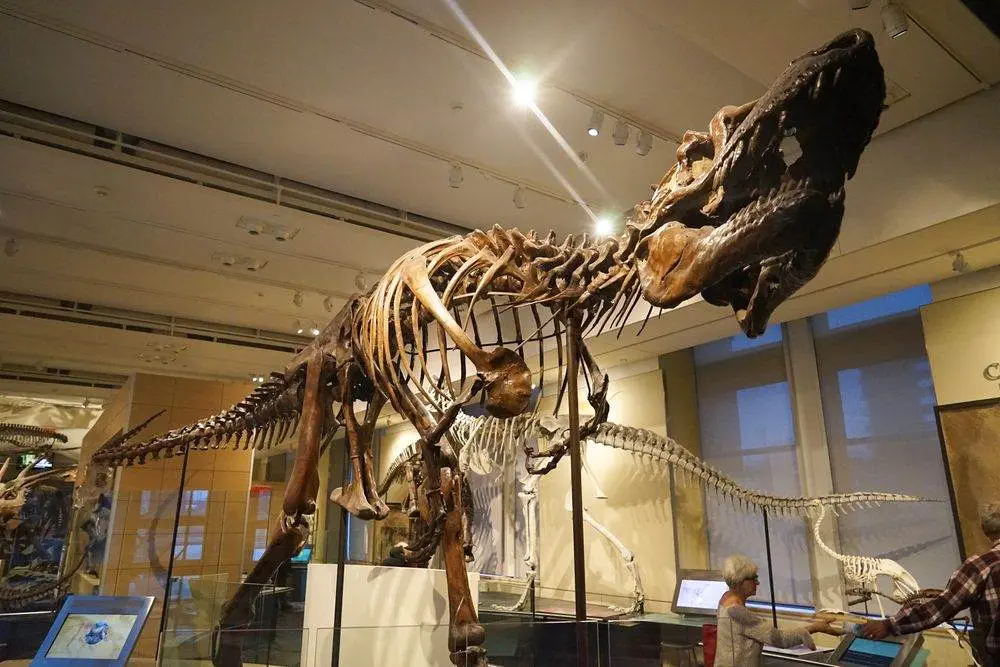 Location: 240 McLeod Street, Ottawa, Ontario, Canada
The Canadian Museum of Nature (Musée Canadien de la Nature) transports people from the realm of dinosaurs to today's animal population, with heartbreaking temporary displays in between.
The structure (formerly the Victoria Memorial Museum), is the origin of the country's national museums. The construction of this castle-like structure was finished in 1910.
2.3. Peace Tower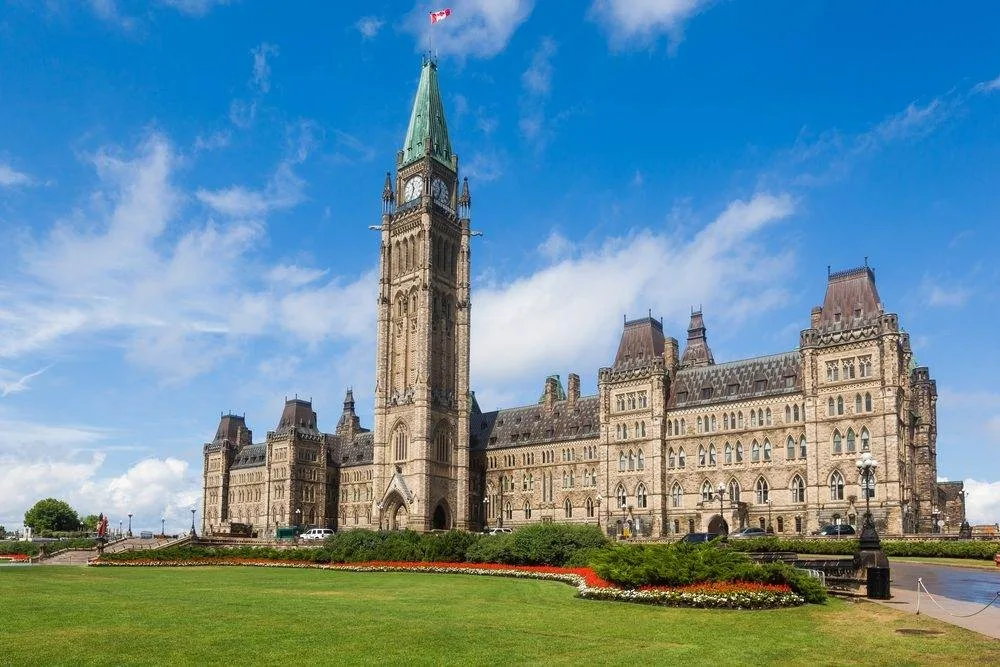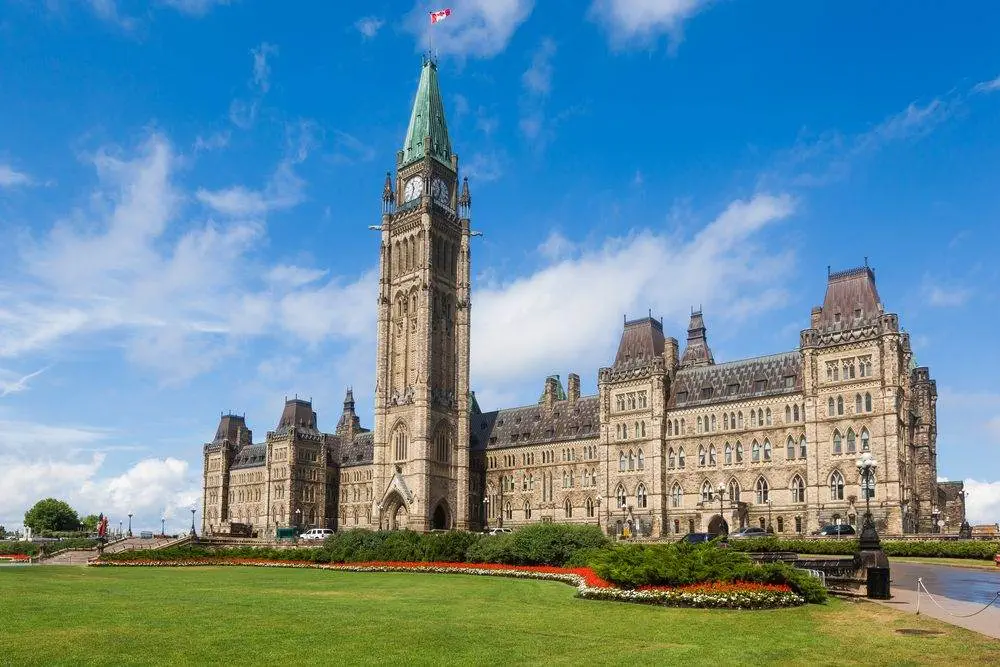 Location: Parliament Hill in Ottawa, Ontario
Experience a breathtaking view from Ottawa's highest point, the Peace Tower (Tour de la Paix), which spans the whole city, Parliament Hill,  Gatineau, the hills to the north, and the river. You can see the tower's bells from the elevator, and there is a memorial area for Canadians who perished in WWI.
While admission to the tower, popularly known as the "Tower of Victory and Peace," is free, you must first get a ticket. (For further information, see the official government website listed above.)
2.4. National Gallery of Canada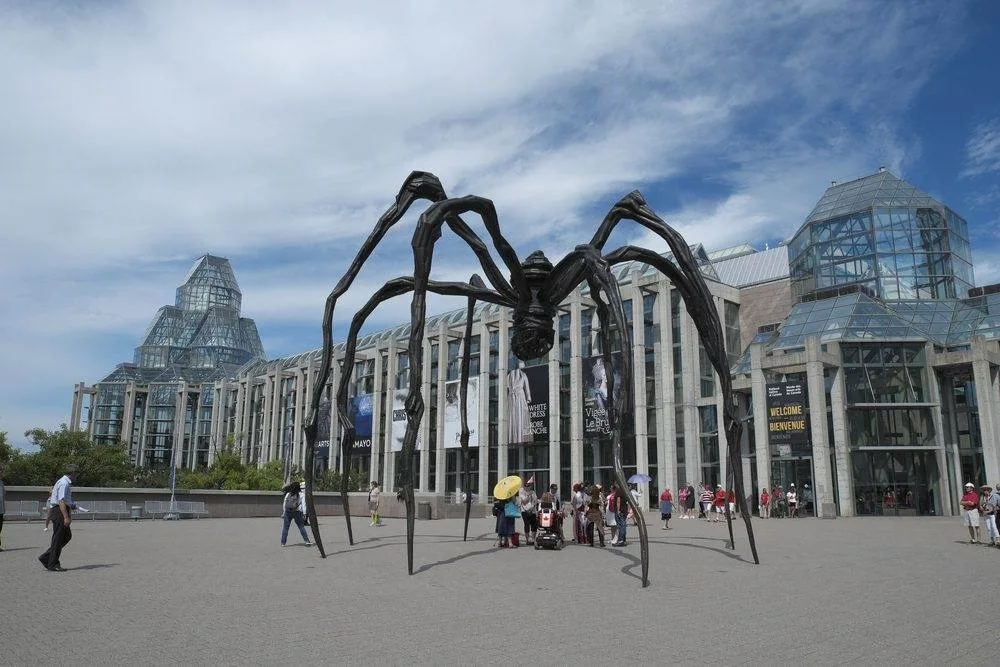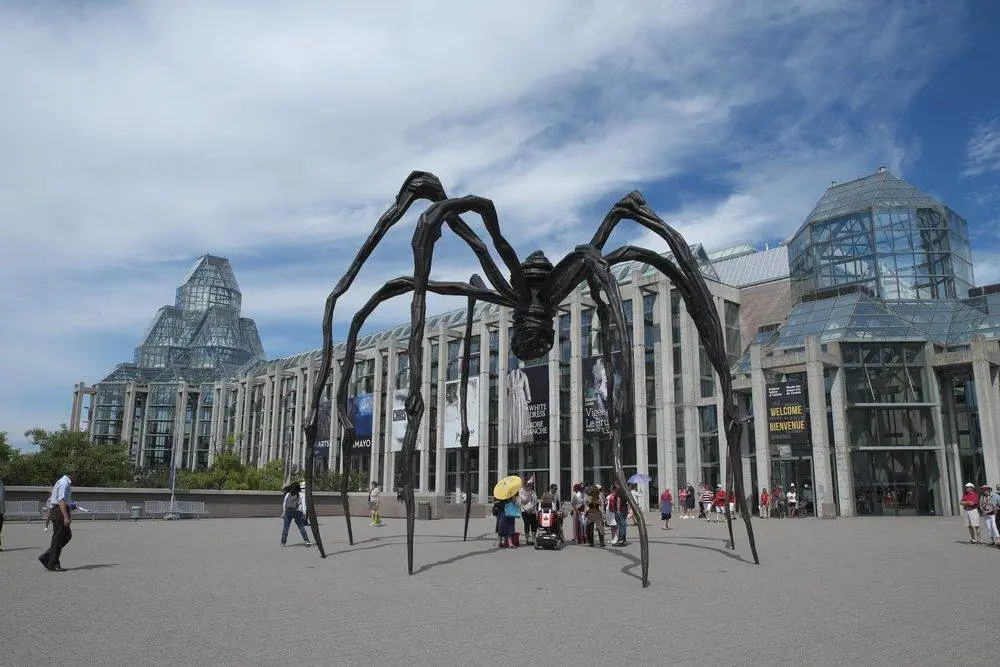 Location: 380 Sussex Drive, Ottawa, Ontario, Canada
Moshe Safdie's National Gallery of Canada (Musée des Beaux-Arts du Canada) is a marvelous structure with prism-like glass towers that reflect the shapes of the adjacent Parliament Buildings.
The glass contrasts with the medieval-style Château Laurier, yet the attraction mixes in well with Ottawa's metropolitan backdrop.
Within one of North America's most important art museums, galleries display aboriginal art, trace the growth of Canadian art from religious works through the Group of Seven, study European Impressionism, and hold temporary exhibits.
The Inuit art rooms are on the lower level, beneath the glass-encased Great Hall.
The National Gallery is conveniently located near numerous other Lower Town tourist sites, including Notre Dame, the Canadian War Museum, and Major's Hill Park.
2.5. Rideau Canal
The Rideau Canal, which is 200 kilometers long but just 1.6 meters deep, connects Ottawa to Kingston on Lake Ontario.
It was initially designed as a key route between Montréal and Lake Ontario, as proven by the military necessity for which during the war with the United States in 1812.
The canal and locks are a busy waterway throughout the summer. Take a Rideau Canal trip on one of the many tour boats that sail the water here (better yet, spend the night on an overnight canal cruise!).
When it freezes over, however, the canal transforms into a recreational space for festivals and skating, which is one of the most popular winter activities in Ottawa.
Château Laurier is one of the magnificent canal-side structures.
Though it has the appearance of a medieval castle, it was erected in 1912 and is a classic example of how major Canadian railroad firms added large hotels (and distinctive monuments) around the country.
2.6. Parliament Hill
Location: Wellington Street, Ottawa, Ontario, Canada
From the 50-meter-high Parliament Hill (Colline du Parlement) overlooking the Ottawa River, the Parliament Buildings in all their Victorian Gothic sandstone splendor, offer a dominating sight.
The Parliamentary Library, located behind the building, opposite the entrance, is a finely equipped octagon that survived the 1916 fire.
A guided tour of the enormous historic Centre Block is available, and the public is welcome to join a question period while the government is in session.
Officers of the Canadian Mounted Police patrol the beautiful grassy area in front of the Parliament buildings throughout the summer.
With its military band and pipers, the Changing of the Guard always draws a crowd on summer mornings.
Among Ottawa's most popular free activities are tours of Parliament and the Changing of the Guard.
2.7. Canada Aviation and Space Museum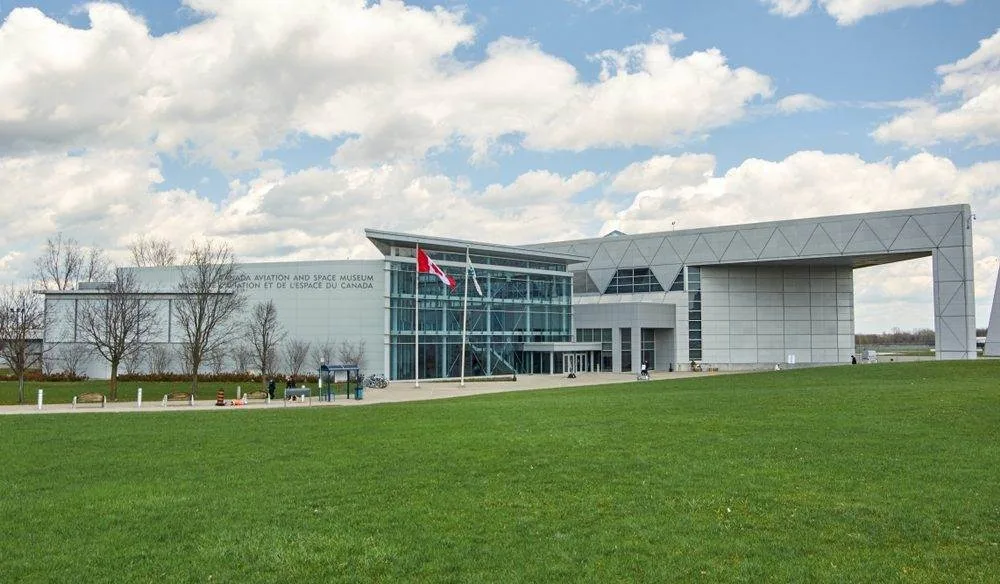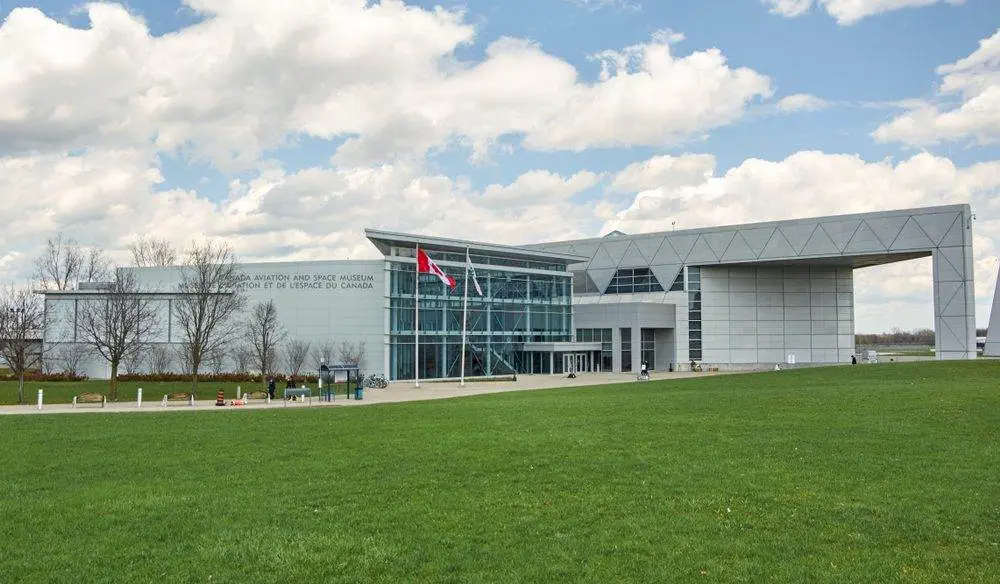 Location: 11 Aviation Parkway, Ottawa, Canada
The Canada Aircraft and Space Museum is located on the outskirts of town and tells the whole narrative of civil and military aviation that happened in Canada.
You could see a replica of the Silver Dart, which made the first flight in Canada in 1909, fighter planes from the First and Second World Wars.
2.8. Royal Canadian Mint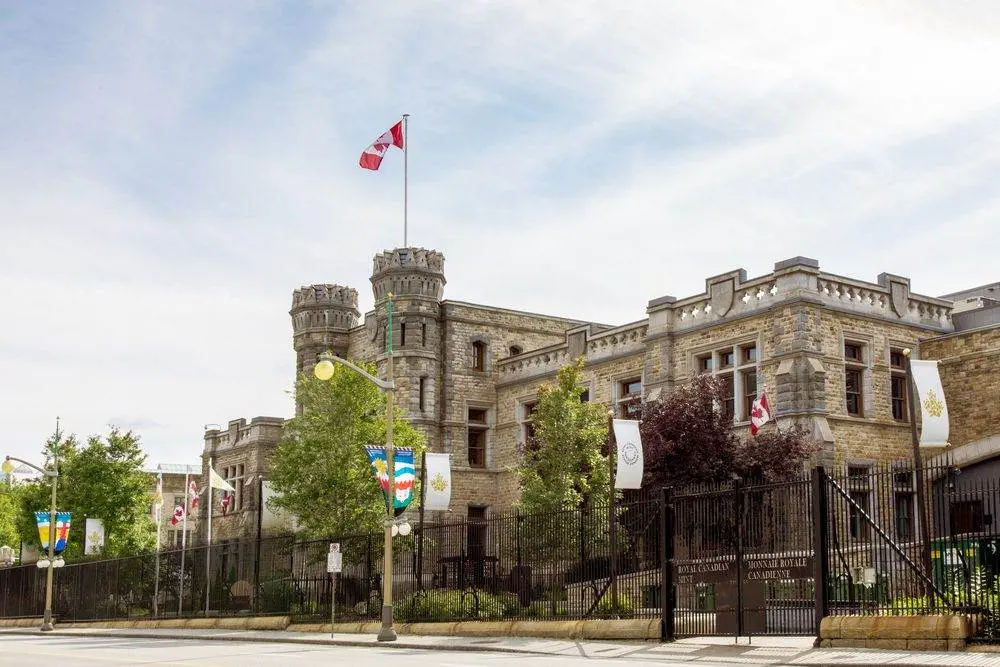 Location: 320 Sussex Drive, Ottawa, Ontario, Canada
Although the Royal Canadian Mint (Monnaie royale Canadienne) does not produce circulation coins in Canada anymore, the Ottawa plant produces exquisitely designed medals, commemorative coins for collectors, and precious metal prizes.
Olympic medals are among them. The trip is fascinating, especially during the week when you can watch the artisans at work.
You'll also get to grip a real gold ingot and view one of three massive gold loonies (Canadian dollar coins) made here.
2.9. Canadian Tulip Festival
Location: Queen Elizabeth Driveway, Ottawa, Ontario, Canada
Canal banks, particularly Commissioner's Park, are the site of general festivals. Thousands of tulips are blooming at Major's Hill Park, southwest of the basilica.
Throughout all, several million tulips blossom in the city, with tulip attractions scattered along a gorgeous "Tulip Route." Regular attractions include fireworks and shows.
2.10. Byward Market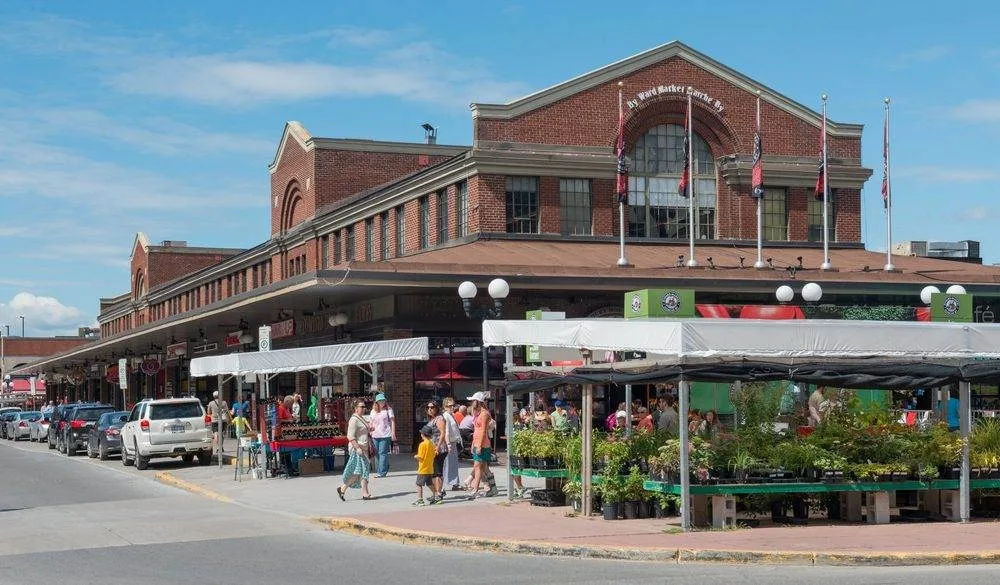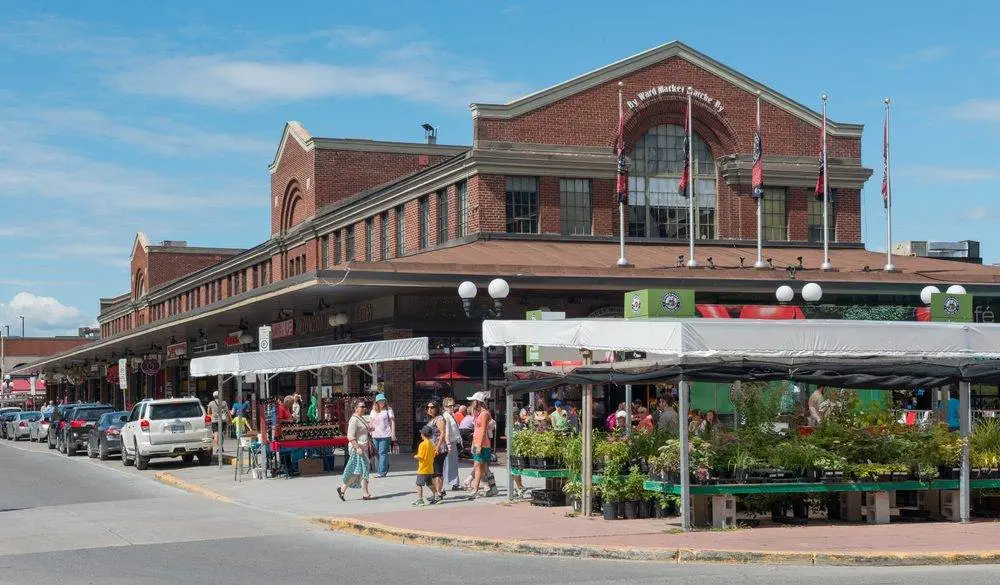 The Byward Market, located in Ottawa's bustling Lower Town, north of the Rideau Canal, has had a colorful history since 1846.
During the summer, street fruit, flower, and vegetable shops augment the food stores in the main market hall.
The entire neighborhood surrounding the market has been meticulously rebuilt and is now home to eateries and chic businesses.
2.11. Dows Lake Pavilion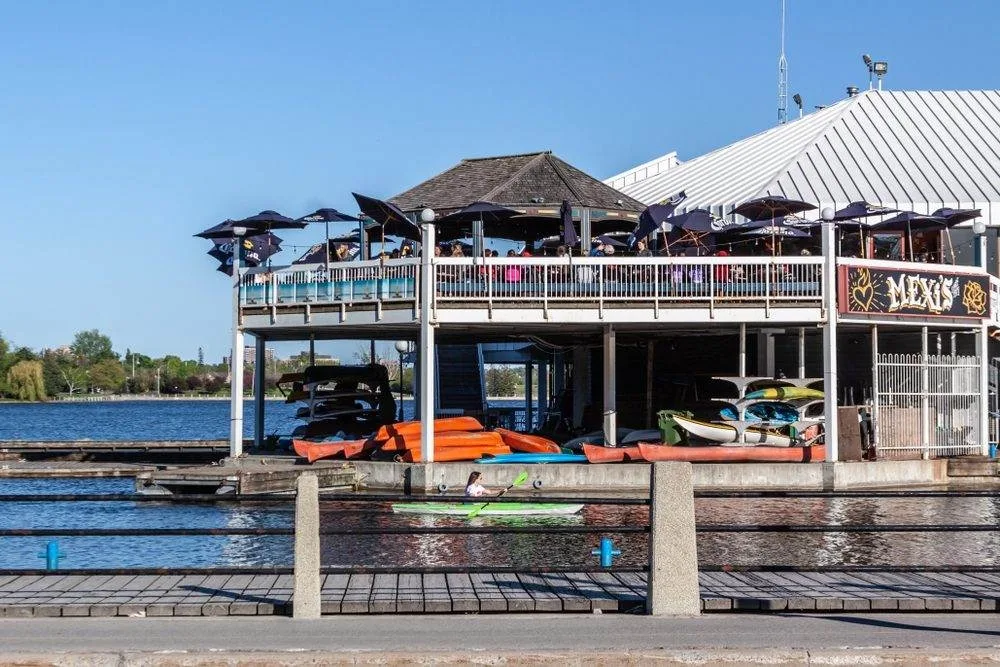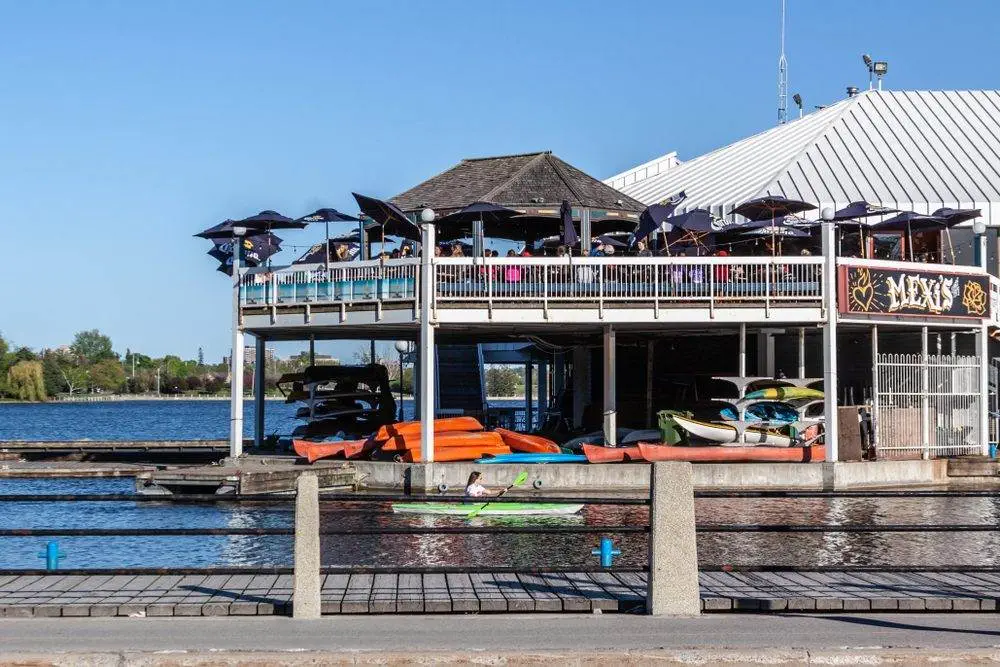 Location: 1001 Queen Elizabeth Drive, Ottawa, Ontario
Official Website: www.dowslake.com
Dows Lake Pavilion is situated in a stunning setting, extending out into and overlooking the lake.
This facility features a variety of eateries, including an outside terrace that is highly popular throughout the summer.
The pavilion also has a view of the docks where you may hire paddleboats, canoes, kayaks, or bikes. The lake is also a famous spot for fishing. In the winter, skates and sleds may be rented, and the park holds activities during the Winterlude festival.
3. Where to Stay for Sightseeing in Ottawa
3.1. Luxury Stays:
Le Germain Hotel Ottawa is one of the greatest luxury hotels in the city. The rooms and suites are fashionable, with wall-length paintings and hardwood flooring, as well as amenities such as Nespresso machines and rainfall showers.
Children stay for free, and dogs are welcome. There is a restaurant, an exercise area, and a courtesy car that visitors can rent for short journeys.
The Andaz Ottawa is a modern, design-focused hotel located in the historic ByWard Market district. The rooms and suites are big and pleasant, with great views of the city. Dogs are also permitted.
A rooftop patio with breathtaking views, a restaurant, an exercise area, and valet parking are among the amenities.
The 4-star Westin Ottawa is located in the downtown business center, across from the Rideau Canal. The rooms and suites feature fantastic city views, and there are family accommodations available if you're traveling with children.
An indoor saltwater swimming pool, a hot tub, a restaurant, squash courts, and a coffee shop are among the amenities. The Westin welcomes pets.
3.2. Mid-Range Stays:
The Alt Hotel Ottawa is located downtown and is within walking distance of several attractions, including Parliament Hall and The National War Memorial.
The stylish 3-star motel has big rooms, including alternatives for families – children under the age of 12 stays for free. A café, billiards room, and a small gym are among the amenities. The motel welcomes pets.
The Homewood Suites by Hilton Ottawa Downtown is located in the heart of the city, only steps from a subway station that connects to the rest of the city. The all-suite facility offers spacious rooms with complete kitchens that are ideal for prolonged visits.
Every morning, a complimentary hot breakfast is offered. A restaurant, heated indoor swimming pool, and fitness area are also available. The motel welcomes pets.
Another popular mid-range alternative is The Residence Inn Ottawa Airport. The rooms and suites are modern, with colorful accent walls and kitchenettes. Breakfast is included, and the grounds include an indoor pool, hot tub, and fitness center. No charges are charged for children.
3.3. Pocket-Friendly Stays:
Rideau Heights Inn is a terrific value. It's a short drive from downtown and features simple yet comfortable accommodations.
The amenities include a complimentary breakfast, a picnic space, and a vending machine. The place is pet friendly so you can take your furry friends along.
Another low-cost option is Adam's Airport Inn, a family-friendly motel near the airport. The rooms at the hotel are clean and pleasant, with refrigerators and desks.
There includes a complimentary breakfast, free parking, and an on-site vending machine.
Plan your Canadian vacation around these notable attractions to see in Ottawa, as they will undoubtedly make your trip worthwhile!
4. How to Get to Ottawa
Ottawa is served by an international airport (YOW). There are several airlines that operate daily direct flights to Ottawa.
Every day, trains depart from Toronto Union Station.
You may also take the 5-hour journey along the 401 to the Ottawa cut-off, as visitors frequently do.
Montreal is a two-hour trip from Ottawa.
If you are planning a trip to Canada, make sure to put Ottawa in your itinerary. It is one of Canada's trendiest cities, giving visitors from all over the world culture, nature, elegance, and adventure.
Ottawa is a pleasant and friendly city that is also multilingual. Most individuals can easily switch between French and English.
5. How to Get Around Ottawa
Aqua Taxi – Transports you from the Rideau Canal Locks to Gatineau ($3 one-way).
Uber is a cheap and convenient method to move around town.
Note that Uber and Lyft operate in Ottawa but not in Quebec, but they do not operate in Gatineau, Quebec. They will drop you off, but you must return by taxi.
Cabs – I found taxis in Ottawa to be double the price and do not suggest taking them.
Car Hire – A car rental is strongly suggested for specific locations on the list of activities.
You need a vehicle for a day or two of your vacation to visit everything on this list, and then you can walk or uber everywhere.
Bike Rentals – Ottawa is bike-friendly, with several riding routes and lanes. There are various bike rental shops where you can borrow a bike for an hour or a week.
Walking – Many of the major attractions are easily accessible by foot.
Gatineau – Crossing the Alexandra Bridge to Gatineau is a lovely stroll, while Gatineau's waterfront is worth investigating.
6. Best Time to Visit Ottawa
Between March and May, when temperatures begin to climb, and the city begins to sprout, is the finest time to visit Ottawa.
This is also when some of the capital's most popular special events, such as the well-known tulip festival, occur.
Summer is the most popular time to visit due to its normally warm environment; nevertheless, it is also the most expensive, with standard accommodation rates costing up to $140 per night.
If you're itching to find a bargain, try a winter trip; although temperatures sometimes drop below freezing, you can get your pulse pumping by practicing your figure skating or hockey moves on the Rideau Canal.
7. Ottawa's Nightlife
Ottawa has a vibrant nightlife that guarantees an unforgettable experience every time you visit. Ottawa has everything, from full bars to dance clubs.
If you want to shake off jet lag or the Monday blues, head to the city's vibrant nightclubs and bars.
Some of the city's most popular places to spend the night without breaking the bank are Barrymore's Music Hall Ottawa, City At Night, The Loft Board Game Lounge, and Clocktower Brewpub.
8. No-Cost Sightseeing In Ottawa
Plan a nighttime visit to the exhibition hall. Several historical organizations in Ottawa, including the Canadian War Museum and the Canadian Museum of Nature, give free confirmation on Thursday nights between 4 and 5 p.m. and 8 p.m.
Keep formal dinners to a minimum. Although Ottawa has several wonderful cafés, eating out may quickly become expensive.
For breakfast and lunch, it relies on less formal eating establishments such as those in the Byward Market. Keep a safe distance from downtown inns.
If you seek facilities on the outskirts of town, you will discover many reduced prices.
9. Give O-Town A Visit!
O-Town entices visitors with cutting-edge museums, gorgeous historical structures, and the Rideau Canal, a UNESCO World Heritage site and there are several fun things to do in Ottawa.
The capital city of Ottawa is brimming with exciting places to see and activities to do. The city is at the heart of Canadian culture and is home to outstanding architecture and architectural marvels.
Plan your Canadian vacation around these notable attractions to see in Ottawa, as they will undoubtedly make your trip worthwhile!
As an Amazon Associate, Icy Canada earns from qualifying purchases.
[amazon_auto_links id="81298"]
The Icy Canada team strives to create content that matters. It's why our content is written by travel writers, authority experts, well-known authors, and niche experts. Our content is also periodically reviewed by expert authors for accuracy and trustworthiness.
As an Amazon Associate, Icy Canada earns from qualifying purchases. [amazon_auto_links id="81298"]