Toronto is the capital of Ontario and a multicultural city. It is also the most populated Canadian city. It is the country's commercial and financial center. Because of its location, features, and history, there are a lot of Toronto Tourist Attractions to not miss out on.
Toronto is called 'the world within a city' and is home to more than 4.8 million residents representing over 80 ethnic groups. It has a world-class theater scene, diverse neighborhoods, and highlights that make it worthy of being the capital city.
A trip to Toronto will have you explore the diverse neighborhoods, bustling streets, Kensington market, six Chinatowns and Greek Neighbourhood, Yorkville, and much more. If you visit in September, you'll see the Toronto International Film Festival.
While Toronto is a massive epitome of beautiful hotspots and attractions for tourists, you may not be able to visit all the places Toronto has to offer. After learning about Toronto's beautiful scenic setting, here is a list of 10 Toronto Tourist Attractions you must visit.
1) 10 Toronto Tourist Attractions
Toronto has a lot of amazing tourist hotspots that make it a hub for exploring Canada. While there is a long list of Toronto tourist attractions, here are the top attractions that tourists always visit.
1.1) Ripley's Aquarium of Canada
Amongst the best Toronto tourist attractions, Ripley's Aquarium is the best for people who enjoy marine life. Ripley's Aquarium is a public place in Toronto and is one of three aquariums run by Ripley Entertainment. It is located in downtown Toronto and has 5.7 million liters of habitats from all over the world. It holds more than 20,000 exotic specimens from the sea and more than 450 species.
Here's a list of the exhibits that can be viewed in the aquarium:
The Dangerous Lagoon: Species of sharks, green sea turtles, stingrays, and long-comb sawfish.
The Canadian Waters: 17 habitats, including alewife, largemouth bass, lumpfish, American lobster, wolf eel, China rockfish, and giant Pacific octopus.
The Rainbow Reef: Indo-Pacific water animals, including humbug dascyllus, pajama cardinalfish, unicorn surgeonfish, and Picasso triggerfish. It is the most colorful gallery in the aquarium.
The Discovery Centre: Hands-on activities, including underwater viewing bubbles, a touch pool, and a research submarine. The animals you can view here include palette surgeonfish, horseshoe crab, and clownfish. In this exhibition, you can touch the skins of animals like stingrays and sharks. Other animals include brown-banded bamboo sharks, cownose rays, and white-spotted bamboo sharks.
Mother Nature's Art Gallery: This gallery features some delicate species like red lionfish, archerfish, and lined seahorses.
Planet Jellies: This gallery has five species of jellyfish that change color, including upside-down jelly and spotted jelly.
Ray Bay Exhibit: This exhibit focuses on three species of stingray, including cownose ray, southern stingray, and bonnethead shark.
The Life Support System: This exhibit gives you a chance to look at the behind-the-scenes of the aquarium. The building has the largest life support system that contains all the equipment required to run the aquarium.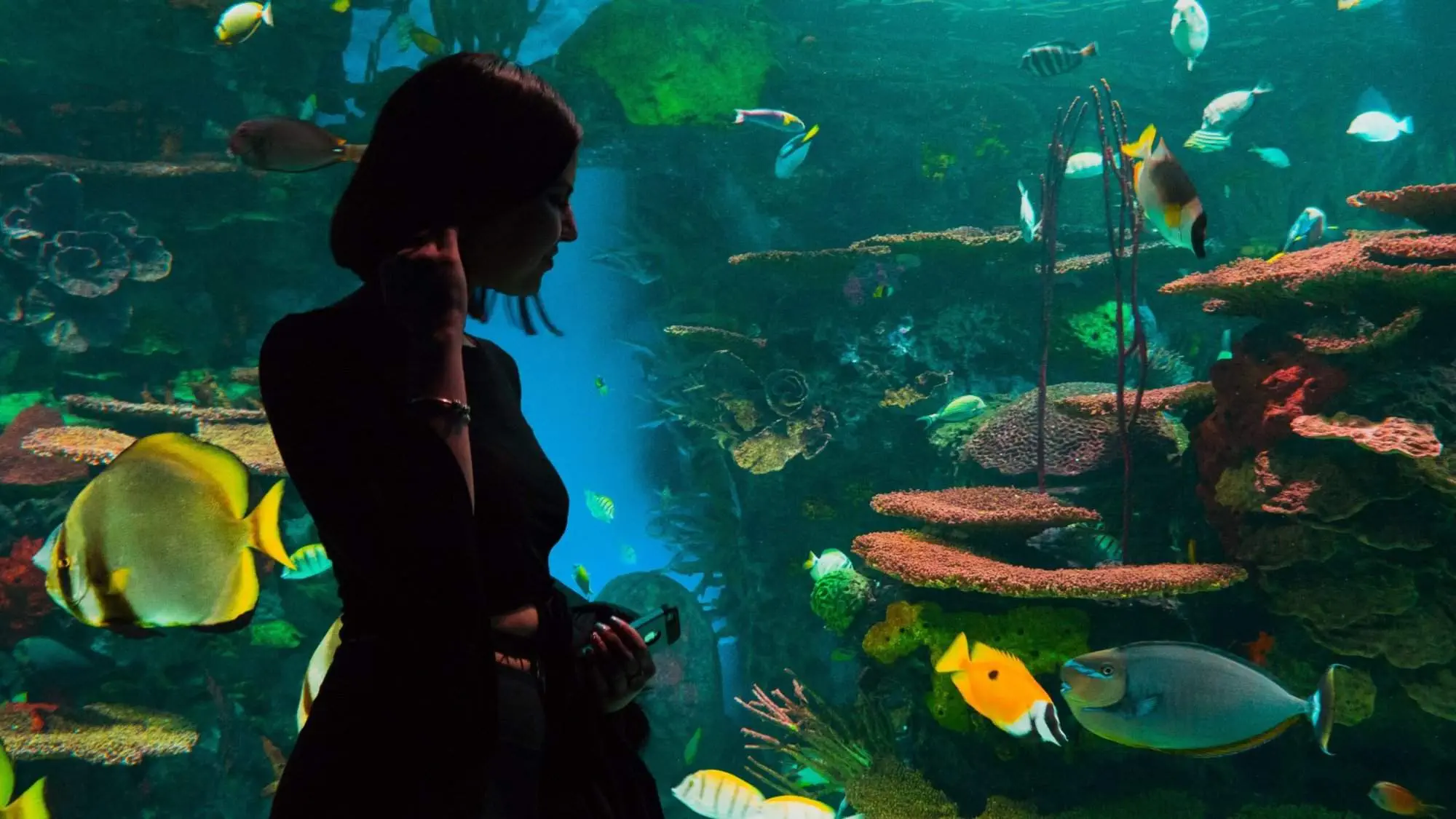 1.2) Royal Ontario Museum
Canada's largest museum is one of the most amazing Toronto tourist attractions. The Royal Ontario Museum, dedicated to art, world cultures, and natural history, is North America's largest art museum and has more than a million visitors annually. Royal Ontario Museum is so famous that it even has a subway station named the Museum subway station.
Royal Ontario Museum was established in 1912 and opened in 1914. Today, it is Canada's largest field research institution because of its close relations with the University of Toronto. It has more than 6,000,000 items and 40 galleries, making it the most diverse collection in world cultures and natural history.
Royal Ontario Museum originally had five major galleries for archaeology, geology, mineralogy, zoology, and paleontology. The museum's lobby itself is an assortment of items from the collection under the name of the Samuel Hall Curelly Gallery.
This museum includes dinosaur fossils, descriptive and interpretive exhibits, and workshops. Currently, there are two main categories of galleries: the Natural History Galleries and the World Cultures Galleries.
The Natural History galleries include collections and samples of animals, like bats, birds, and dinosaur skeletons. It features endangered species, like a white rhinoceros and Burmese python, and extinct animal fossils, like a passenger pigeon and a dodo. A major chunk of this gallery is denoted to show extinct and rare animal species and broadcast the need to protect nature.
This gallery includes an 'Earth and Space' section with the world's largest faceted cerussite, the Light of the Desert. The Natural history category also has a collection of fossils from the Jurassic and Cenozoic eras.
The World Culture Galleries display a collection of objects from around the world. Major chunks of this category include objects from Africa, America, South Asia, Asian-Pacific, the Ancient Era, Canadian Art and Culture, Europe, and East Asia.
1.3) Ontario Science Centre
Ontario Science Centre is a museum dedicated to science. Ontario Science Centre hosts many exhibits, with its China: 7,000 Years of Discovery being a record-breaking exhibit attracting more than 1.5 million visitors. From among the Toronto tourist attractions, this is a very educative one.
Ontario Science center has a lot of informative galleries and exhibits. Here are a few of them:
A Question of Truth: It explores the methods and biases of scientific research and allows you to test controversies.
AstraZeneca Human Edge: It details the anatomy and explores the human body with more than 80 exhibits. It also stimulates sports enthusiasts with a climbing wall and input from neuroscience, physiology, biomechanics, and sports medicine experts.
Cohon Family Nature Escape: It is an outdoor exhibit with graffiti, a slide made from 125-year-old eastern white pine, and a Baltimore oriole nest.
Kidspark: An exhibit dedicated to children, it has a rolling ball machine and a music studio.
Living Earth: It has simulated environments like rainforests and reefs.
Science Arcade: It is one of the oldest exhibits in the Ontario Science Centre and has many arcade games.
Space Hall and Planetarium: This amazing exhibit features rocks from outer space, including a few Moon rocks. It also has the only operating public planetarium in Canada.
Weston Family Innovation Centre: This exhibit encourages experimentation by allowing visitors to try their aviation skills and a bubble art installation.
1.4) Art Gallery of Ontario
The Art Gallery of Ontario, located downtown, is the second largest gallery in Toronto and amongst the largest in North America. The museum includes over 120,000 works from Canada, Africa, Europe, First Nations, and more. It is a beautiful collection of historical artifacts and paintings to help you learn more about the culture of an area.
Here is a bit of information about the collections of the Art Gallery of Ontario:
Canadian: This collection includes over 1,447 pieces of Canadian art in 23 viewing halls. The Thomas Collection also shows an in-depth analysis of individual artists' work and contains over 650 paintings.
Inuit: The museum also has a large collection of Inuit art, with the first work being added in 1970. The Inuit Collections Committee was formed in 1988 and has collections including sculptures, prints, and as many as 700 drawings.
First Nations: The First Nations artwork collection began in 1979 with a piece by Morisseau.
1.5) CN Tower
The CN Tower is one of the most beloved Toronto tourist attractions. The tower is located in downtown Toronto and was built in 1976.
The main reason for the fame of the CN Tower is that it was the tallest structure which was also free-standing for 32 years. Today, it has been surpassed by the Canton Tower. As of 2022, CN Tower ranks 9th in the list of free-standing structures but is the Western Hemisphere's tallest one. In 1995, the American Society of Civil Engineers deemed the CN tower a modern Wonder of the World. It attracts many tourists and has observation decks, a restaurant, and an entertainment complex.
The CN Tower, till 1997, used to be lit at night with gorgeous lights. In June 2007, it lit up with 1,330 super-bright lights, and the opening ceremony took place on Canada Day in 2007. The tower changes its light scheme on major events. The CN tower was lit in green and white after the 95th Grey Cup. From August 27, 2011, the tower was lit in orange to sunrise the next day.
When Nelson Mandela died, the tower was lit in the colors of the South African flag. On the nights of the attack on Paris, the tower was lit with French flag colors. Recently, in 2022, the CN tower was lit in the colors of the Ukrainian flag during the invasion of Ukraine by Russia.
1.6) Hockey Hall of Fame
If you're a person who enjoys sports and wants to find Toronto tourist attractions related to sports, why not start with Canada's national winter sport?
The Hockey Hall of Fame is located in Toronto. It holds exhibits dedicated to hockey players, teams, memorabilia, NHL trophies, and ice hockey history. The first batch of honorees was inducted in 1945 when the Hall was a temporary spot. In 1958, the hall was moved to Toronto due to a lack of funds since the NHL moved back from supporting the Hockey hall of fame in Kingston. The hall was made permanent in 1961 and was located in downtown Toronto in 1993.
Since 1998, the hall has hosted exhibits for the International Ice Hockey Federation. Every year, an 18-person committee meets and selects new honourees. These honourees get the titles of on-ice officials, players, or builders. The builders' subcategory includes coaches, commentators, team owners, general managers, and others who build the game.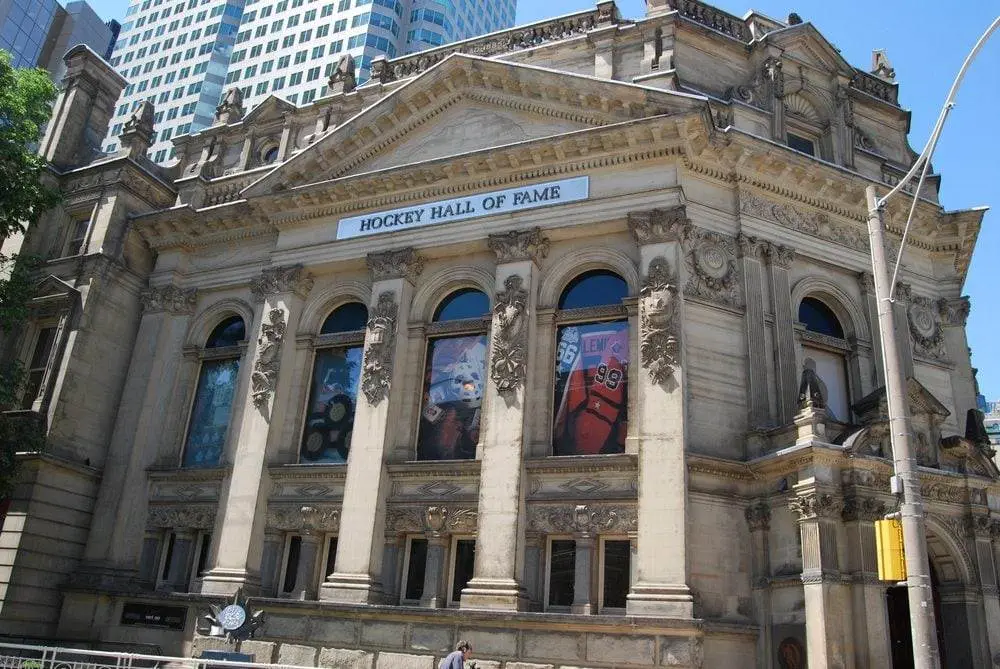 The Honored members have an induction ceremony in November, followed by a game between the Toronto Maple Leafs and a visiting team. As of 2022, a total of 423 honorees have been inducted.
The Hockey Hall of Fame has 15 exhibits for visitors to look at and learn about the equipment and famous trophies. The Esso Great Hall often termed "a Cathedral to the icons of Hockey," includes portraits and biographical information about every honored member. At the center of the Great Hall is the Stanley Cup. The original cup and older rings, along with the NHL trophies, are kept in a vault.
The NHL Zone features information related to the NHL. While the NHL Today area has current teams and players' information, the NHL Retro displays information about past players. The NHL Legends area has rotating exhibits of honored members, and the NHL Milestones display exhibits of noteworthy records.
The Stanley Cup dynasties have exhibits of the memorabilia from the nine teams that dominated the NHL for many years and a replica NHL dressing room. The Panasonic Hometown Hockey section explores the roots of hockey in America and broadcasts information about leagues, women's and disabled hockey leagues.
There are also interactive displays in the NHLPA Be A Player Zone. Visitors can take shots using pucks at the Source For Sports Shoot Out and goaltend at the Lay's Shut Out. The TSN/RDS Broadcast Zone gives you a look at hockey broadcasting.
1.7) Toronto Zoo
This tourist attraction is one of the best Toronto tourist attractions, especially for people who love animals and strolls.
The Toronto zoo encompasses 710 hectares, making it the largest zoo in Canada. It is divided into Indo-Malaya, Africa, Tundra Tek, Eurasia, America, Australia, and the Canadian Domain regions. Most animals are displayed indoors in their naturalistic environments.
The zoo is owned by the government and was founded by Cameron Egan and Hugh A. Crothers. The zoo opened on 15th August 1974 and was initially termed as 'Metropolitan Toronto Zoo,' but the first word was dropped when the municipality was connected to the current city in 1998.
The Toronto Zoo also has a Waterside Theatre, Splash Island, and Kids' Zoo. It has a diverse collection of animals and houses 5,000 animals representing 500 species. It's open every day, other than 25th December. The Splash Island has landscaping depicting the three states of water; the Waterside Theatre shows demonstrations of goats, ravens, and macaws. The Kids Zoo consists of animals children can interact with, like skunks and alpacas. The Toronto zoo also has a Discovery Zone, exhibits about rivers, lakes, and aquatic animals.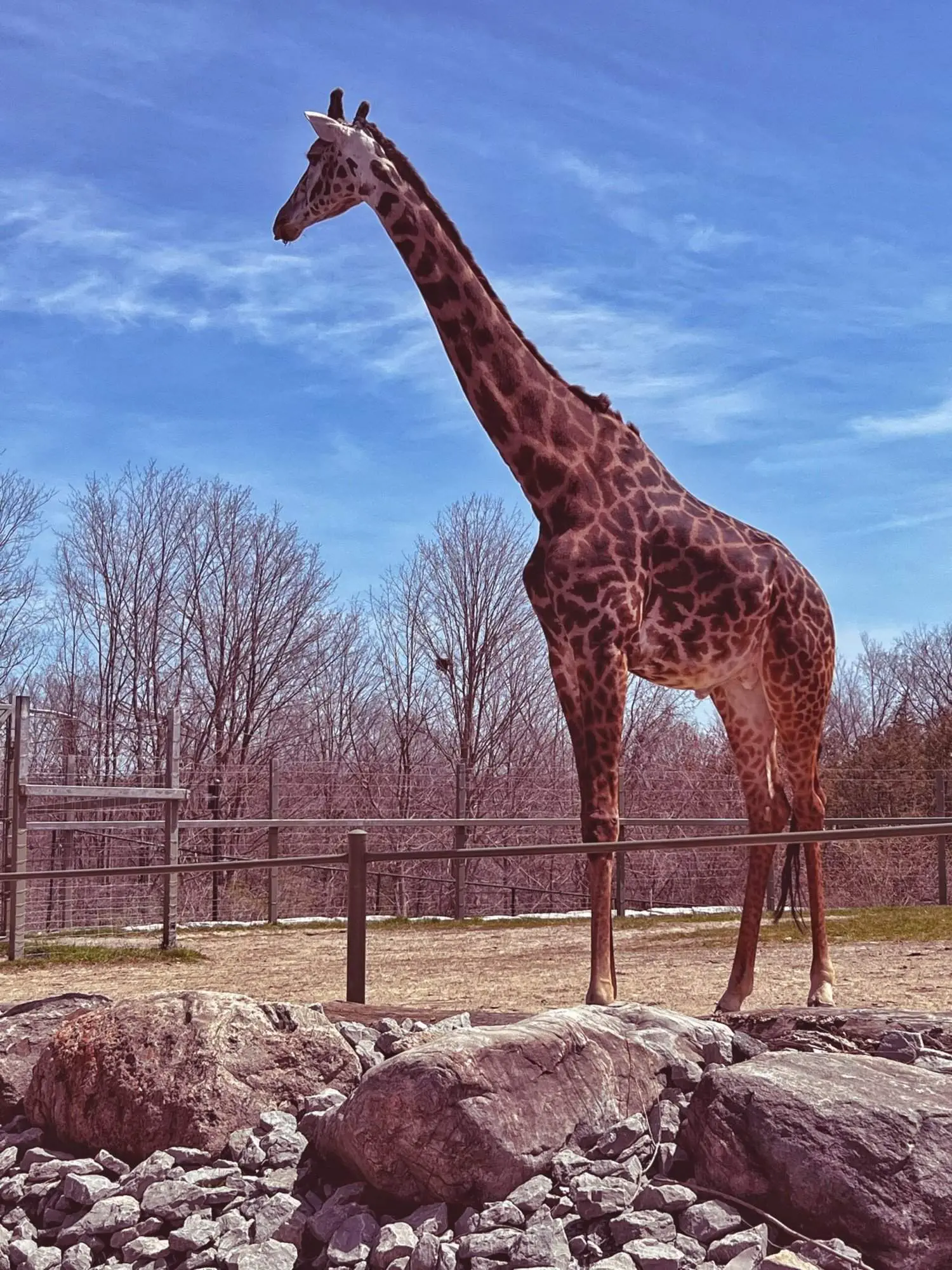 1.8) Toronto Islands
This one requires a little traveling from the best Toronto tourist attractions. The Toronto Islands are a set of 15 islands in Lake Ontario. They are the only group of islands in this area and, therefore, form a separation between Toronto and Lake Ontario. A few hotspots on the islands include yacht clubs, the Billy Bishop Airport, the Toronto Island Park, and the Centreville Amusement Park.
The largest, outermost island of the Toronto islands is Centre Island, also called Toronto Island. Sunfish Island, called Algonquin Island and Olympic are major islands. Ward's island is a residential area. Middle Island has the Centreville Amusement Park.
Being the largest urban car-free community, people travel to the islands using ferries and private taxis. Toronto islands are a favorite tourist attraction since they have canoes, kayaks, paddle boats, and a disc golf course. Additionally, the main beach on Centre Island is clothing-optional.
1.9) Black Creek Pioneer Village
Black Creek Pioneer Village was also called Dalziel Pioneer Park. From the set of Toronto tourist attractions, this is the most accessible and informative since it is an open-air heritage museum. It is located in North York and overlooks Black Creek. It is a replica of the life in the 19th century and gives viewers an idea of how rural Ontario existed. Because of its historical perspective, it is a regular field trip spot for schoolchildren. Operated by Toronto and Region Conservation Authority, this spot has been open to the public since 1960.
The village consists of buildings decorated with period furnishings. It also features re-enactments and artisans. Some famous buildings include Dalziel Barn, period houses, a blacksmith shop,  the original Stong family farm buildings, a grist mill, a schoolhouse, a hotel, a general store, and a church. Most Black Creek Pioneer Village buildings have been moved from their original sites, while some have been rebuilt.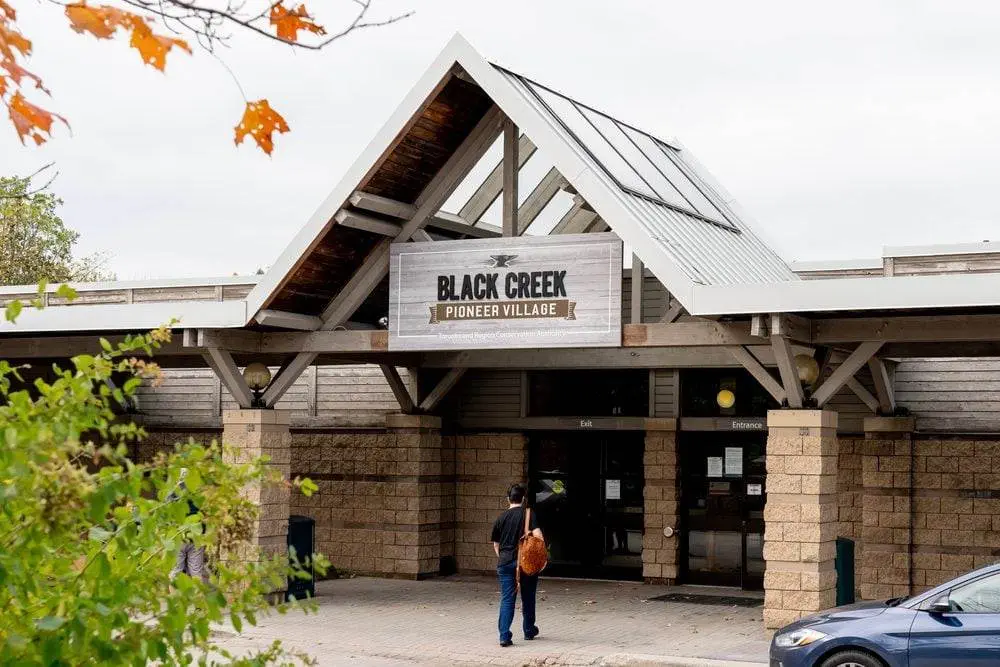 At Black Creek Pioneer Village, visitors can learn about ten gardens growing heirloom flowers, 40 historic buildings, exciting programs, and 70 rare and heritage breed animals. They can meet educated who involve them in trades and crafts seen in the 1860s and indulge them with the era's music. Visitors also get a chance to have fun and interactive activities.
Black Creek Pioneer Village has a vast collection of 50,000 artifacts, monthly events, and interactive activities to encourage customers to learn from the past and apply it to their present. By reviewing life in the 1860s, tourists who visit Toronto learn about history from various perspectives and understand the art and importance of storytelling.
Black Creek Pioneer Village has a lot of meaningful exhibits, like Flynn House, 1960s photography, 150 years of sports fashion, etc. They also have a lot of DIY exhibits and an exhibit solely for children to look at and play with objects.
1.10) Rogers Centre
This is the best for sports lovers of all the Toronto tourist attractions. Rogers Centre is a versatile stadium in downtown Toronto, situated at the base of the CN Tower.
It was opened in 1989 and is home to the Major League Basketball's Toronto Blue Jays. This stadium was also home to the Toronto Argonauts of the Canadian Football League and the National Basketball Association's Toronto Raptors. The Buffalo Bills of the National Football League also played a game at the stadium as part of the Bills Toronto Series.
While it may seem that this stadium only hosts sports-related events, this isn't true. Rogers Centre is also home to many trade fairs, monster truck shows, conventions, traveling carnivals, concerts, and circuses. Rogers Centre is the first stadium to have a retractable motorized roof and a 348-room hotel, with 70 rooms overlooking the playing field. It accommodates football and baseball and served as the opening and closing ceremony site for the Pan American Games. 2015.
The Rogers Centre also has a gift shop to buy keepsakes of a specific day, an item used by a player, or some memorabilia to take home. Used baseballs, jerseys, bats, and many other authentic items are available here in the Jays Shop.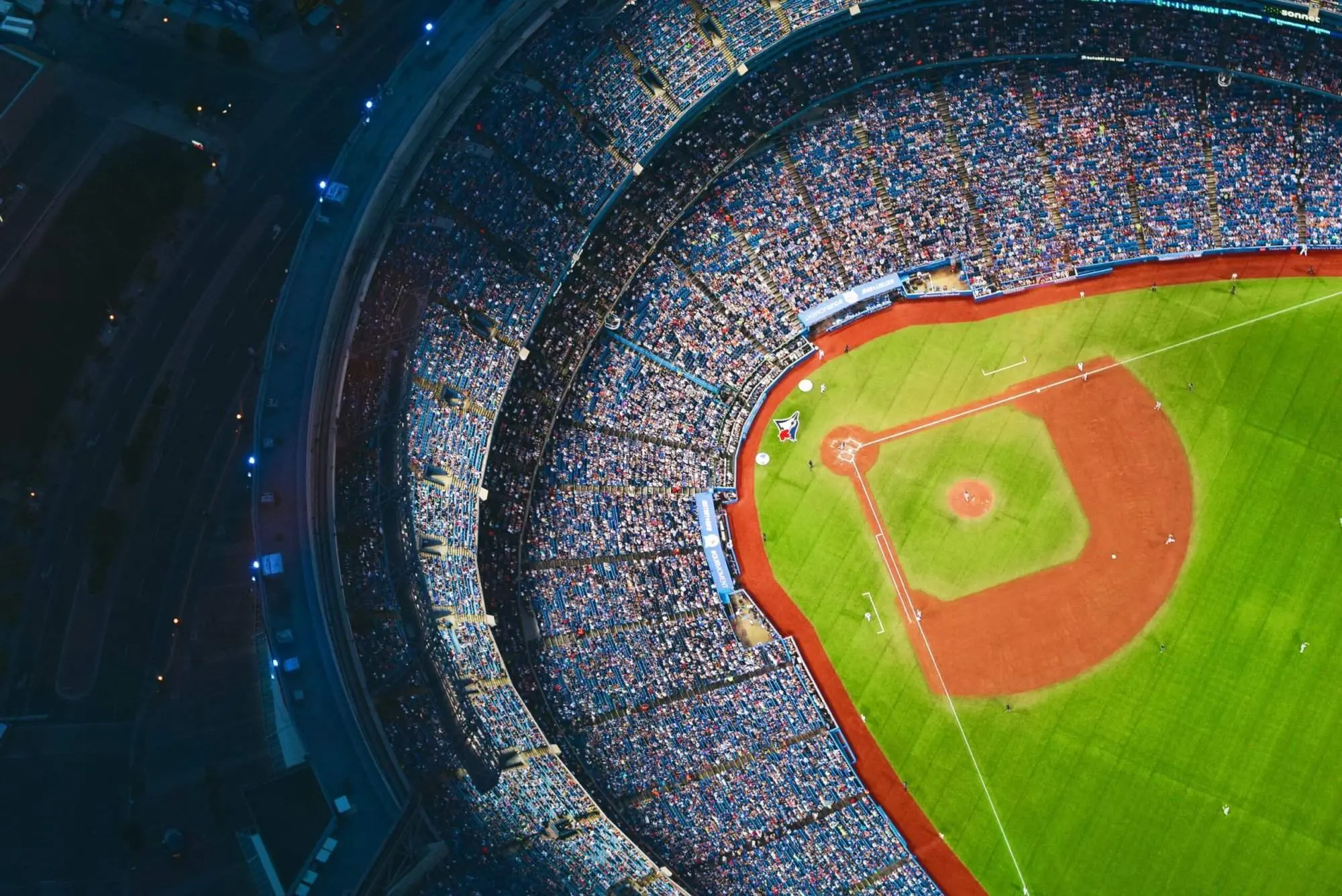 If you want to save some money and are trying to make the best of Toronto, check out this article: 10 Best Free Things To Do In Toronto.
2) Toronto Tourist Attractions – To Conclude
It's impossible to list everything Toronto offers because that list would be endless. Toronto has something for everyone; Rogers Center and the Hockey Hall of Fame for sports lovers, the Royal Ontario Museum and Black Creek Pioneer Village for history lovers, and the Toronto Zoo for people who love animals. Lawrence Market is the place to be if you're looking to catch a farmer's market during your stay. Kensington Market has various bakeries and cheese shops for the foodie in you.
This list is just ten fabulous things to do when you're in Toronto, so the next time you visit Toronto, stop at these great Toronto tourist attractions for an informative and fun time!
Also check out, Best Things About Canada