The College of New Caledonia is located in and serves the residents of the Central Interior of British Columbia. It has 6 campuses that serve approximately 8700 students in multiple programs each year, including nursing, trades and technology, and medical radiology.
In this article, we guide you through the history of the present status of the College of New Caledonia. So, without any further ado, let's dive in.
1. History
In January 1969, the College of New Caledonia was established with financial assistance from participating school districts and using leased facilities at the Prince George Senior Secondary School. They began their journey with just four courses and hired teachers over the summer.
By September, 253 students had registered for them from all participating regions and on October 10, 1969, the College held its official opening ceremony at Vanier Hall. This is also where guests were introduced to the first issue of the newly-launched student newspaper, S'quun! ("fire" in Carrier).
2. Mission
The College of New Caledonia aims "to lead, to guide, to support and to facilitate positive momentum." They want to inspire individuals as well as a whole community, and in their own words they exist only to "inspire movement forward.
The university also aims to provide a gathering place for ideas and learners of all kinds. They've been described as a central hub, a cornerstone, a pillar in the region – and this is the reputation they focus on living up to across their various programs and services. They promise to "bring people and potential together."
3. Programs at the College of New Caledonia
The College of New Caledonia offers more than 70 programs in health sciences, trades and technologies, social services, business, and university studies.
Since its inception, the college's focus has been primarily on trades and technology, access and upgrading, continuing education, humanities, business studies, as well as university transfer.
The college caters to students in 22 First Nations and nine municipalities through its well-developed campuses in Burns Lake, Fort St. James, Mackenzie, Prince George, Quesnel, and Vanderhoof.
The college has two kinds of programs – featured and regular.
Featured Programs
Featured programs are concerned with the following fields:
Web and Graphic design

Pipe Trade

Applied Science
Regular Programs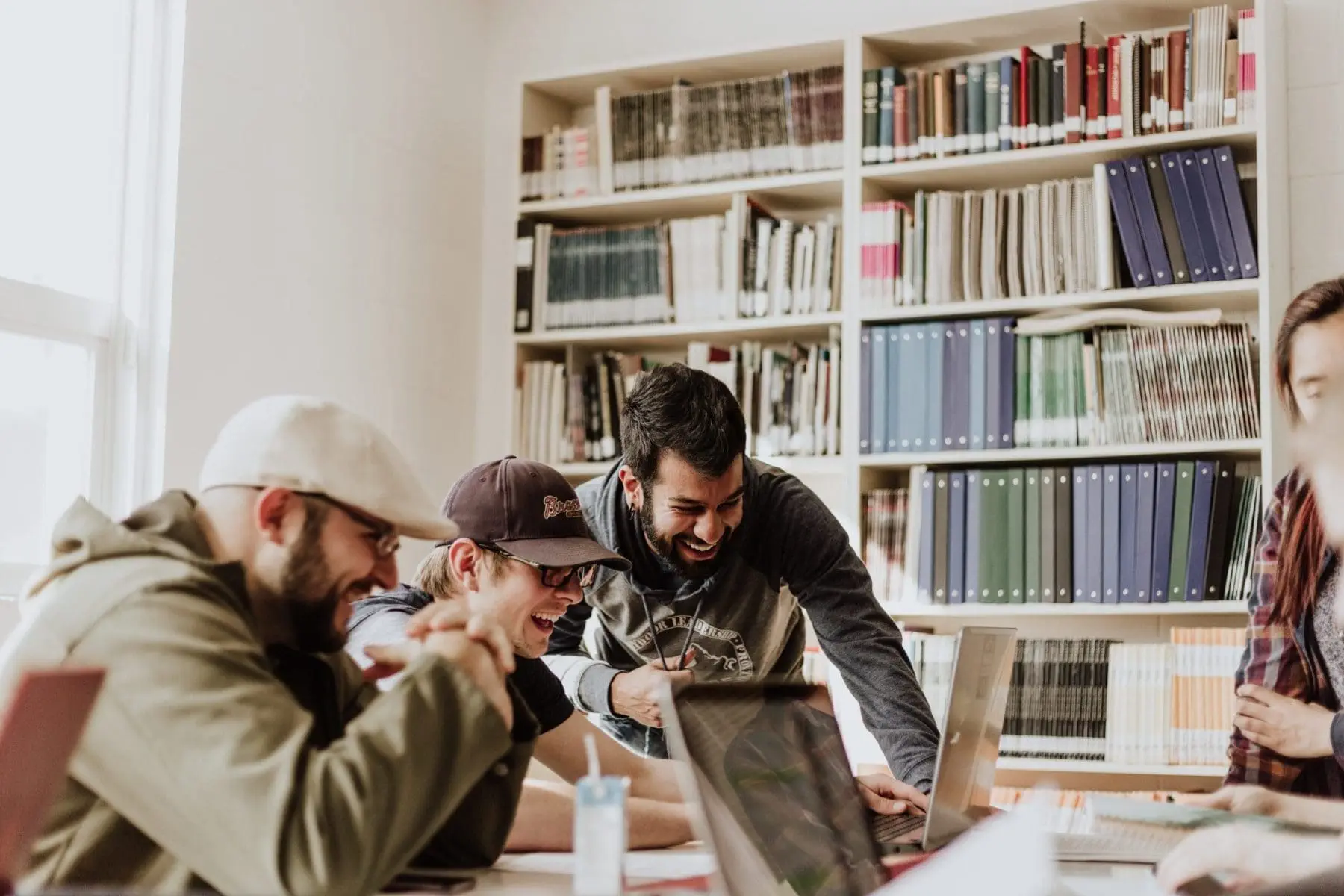 3.1 Business and Management
The Department of Business and Management includes programs on:
ABT Office

Accounting and Finance

Applied Business Technology

Bookkeeping

HR Management

Tourism and Hotel Management
3.2 Community-focused continuing education
The Community-focused Continuing Education department includes programs on:
Bookkeeping

Camp and Catering

Medical and Nursing

Information and Technology

HR Management

Tourism and Hotel Management
3.3 Health Sciences
The Department of Health Sciences includes programs on:
Medical Technology

Nursing

Dental

Healthcare
3.4 Human services
The Department of Human Services includes programs on:
Early childhood care

Education

Social services
3.5 Technologies
The Technologies department includes programs on:
Civil Engineering

Computer Network

Natural resources and forest technology

Information and technology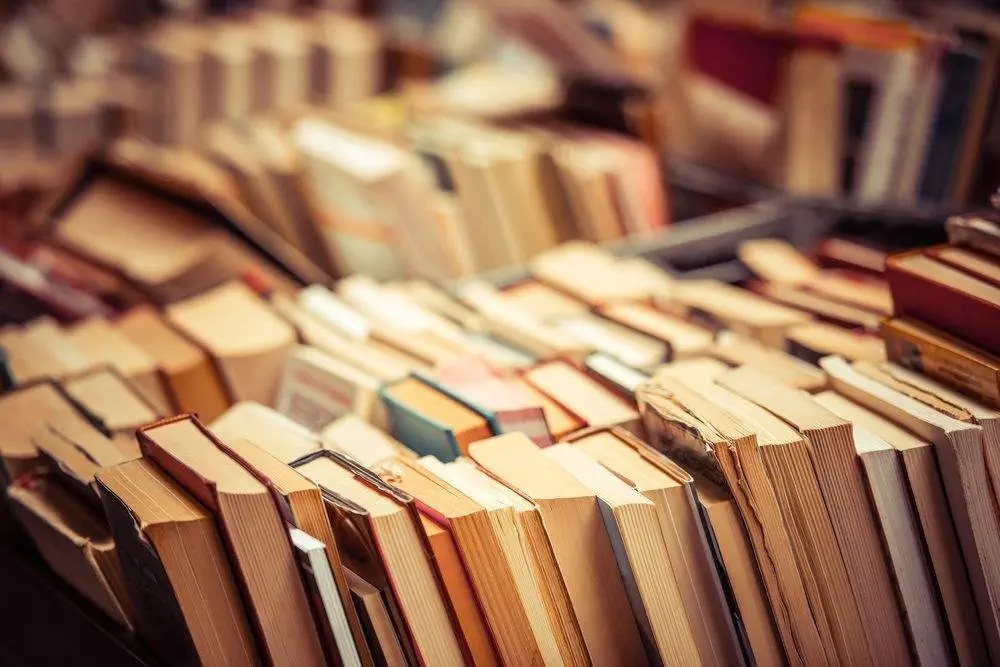 3.6 Trades and industry
The department of Trades and Industry includes programs on:
Carpentry

Automotive

Heavy Mechanical Trades

Electrical
3.7 University Studies
The department of University Studies includes programs on:
Aboriginal Studies

Applied Science Engineering

Arts

Anthropology
3.8 Upgrading and Access
The Upgrading and Access department includes programs on:
Academic Upgrading

Access Programs

Job Education Training

English Language
Apart from this, they have more than 170 specialized courses, which are categorized according to campuses and fields.
3.9 New and updated programs include:
Some of the programs have been recently updated and revamped to keep up with the times and make them fruitful in achieving student success.
Civil Technology: to provide skilled graduates to support the region's dynamic construction sector

Diagnostic Medical Sonography: to fill a vital need for ultrasound technologists

Post-Baccalaureate Programs: programs specifically offering accounting training for students with degrees in other disciplines.
4. Transferability
The College of New Caledonia not just provides more than 70 programs but also small class sizes (up to 37), and among the lowest tuition among British Columbia's post-secondary institutions.
The students also benefit from 15 agreements with 10 universities in British Columbia, Alberta, and elsewhere, allowing them to easily transfer into the third year of degree programs.
To ensure seamless transferability, the College of New Caledonia has formal agreements in place with the following British Columbia universities:
5. Campus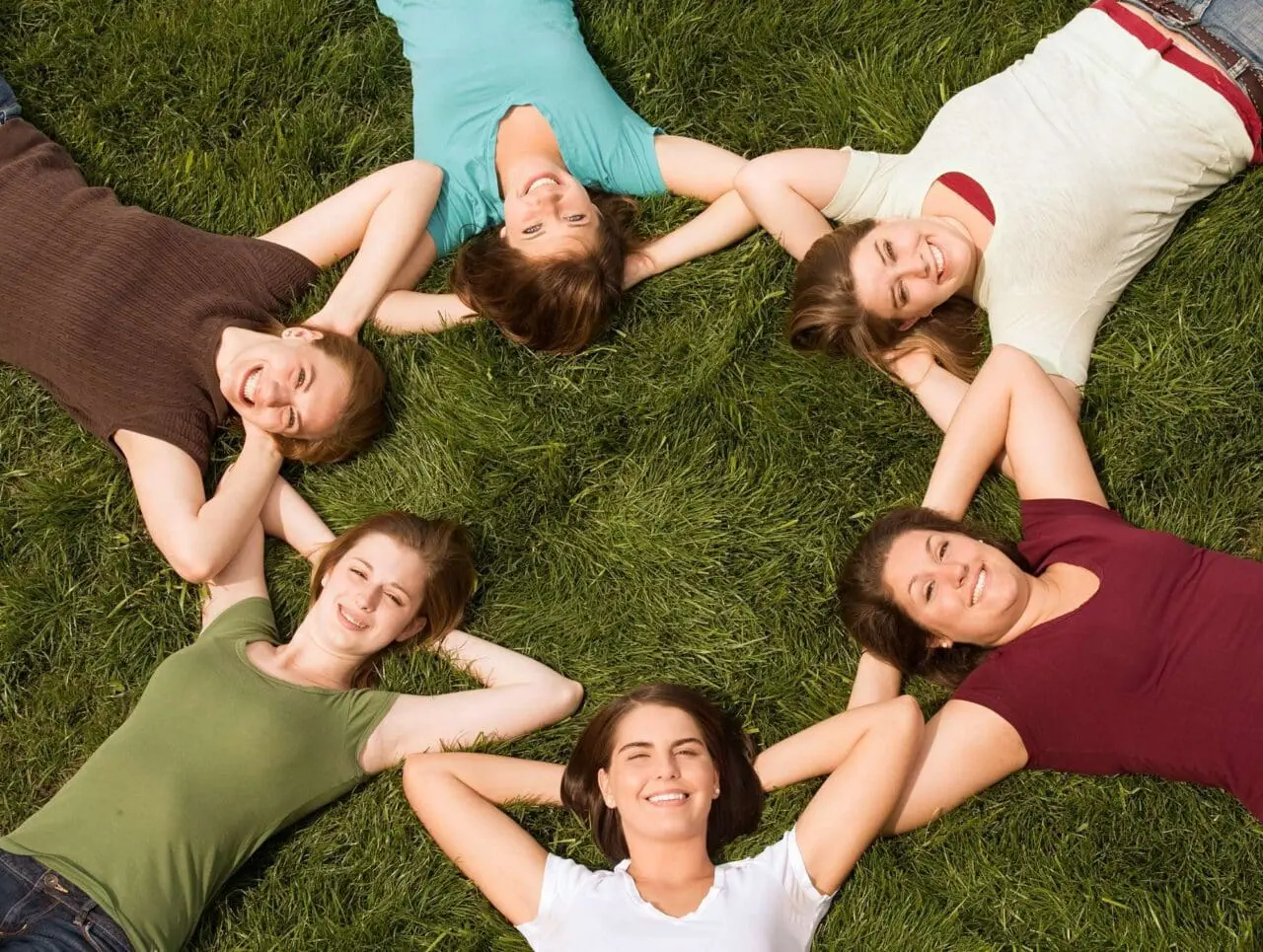 The College of New Caledonia is located in the Central Interior of British Columbia, Canada. This particular region has a population of 145,000 and covers the school districts of Prince George, Quesnel, and Nechako lakes.
College of New Caledonia operates a total of six campuses. The first is the Prince George campus. It has four buildings- the Nicholson campus, the main campus, the John A. Brink Trades & Technology Centre, and the Technical Education Centre.
This campus has a weight room, a full-size gym, yoga classes, and squash courts. It is also the headquarters of the College's Students' Union.
The second is the Quesnel campus. It is situated at 100 Campus Way, Quesnel, British Columbia. In 2011, an additional building was constructed to provide services of trades and technical training. This building received the Governor General's Award for Architecture in 2012.
In 2013, it was named the West Fraser Tech Centre. Presently, it is home to 250 students who study carpentry, plumbing, machinist/millwright, electrical, and power engineering.
The third is the Lakes District campus. It is located in Burns Lake. This campus is well known for its community-focused educational programs. Lakes District campus had received worldwide attention for its work on Fetal Alcohol Spectrum Disorder.
The fourth is the Mackenzie campus. It offers various vocational, general interest, professional development, and academic courses and programs. This campus operates the Mackenzie WorkBC Employment Services Centre along with the government of British Columbia. The fifth and sixth campuses are in Fort St. James and Vanderhoof, respectively. They cater to the Nechako region.
6. Student Life
The College of New Caledonia provides a dynamic student life on its sprawling campuses. They are highly responsive to the needs of their students. They provide tutoring, career, and personal counseling, and extra-curricular activities to ensure both intellectual and psychological development.
For recreation, they have almost every activity ranging from movie nights, potluck lunches, dances, sports, bowling nights, ski trips, and more. Their emphasis on physical and mental health is shown in their development of a gym as well as a library within the college premises.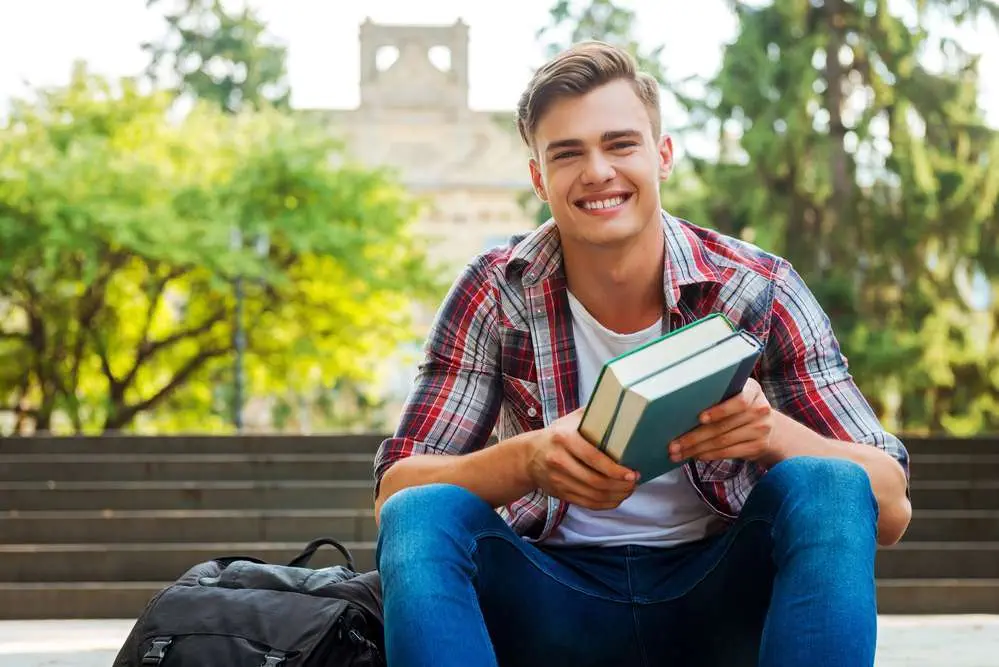 7. Accommodation
7.1 On-campus accommodation
The College of New Caledonia offers on-campus accommodation in the College of New Caledonia Student Residence. The Residence offers 92 private and comfortable rooms and common lounge areas on each of the two floors.
Students are provided with the option of a Standard Single Room with a shared bathroom, a Large Single Room with a shared bathroom, a Single Room with a private bathroom, and a Trades Room
7.2 Off-campus accommodation
The average rent for off-campus accommodation is 600 to 700 USD/month. The residence type includes studio apartments, 3-bedroom apartments, 4-bedroom apartments, and shared apartments.
The student residences are fully furnished with all the basic amenities such as cable, fridge, microwave, hot plate, convection oven, dishes, all linens, wifi, and a shared washer and dryer. The residences are located close to most amenities like superstores, hospitals, convenience stores, and shopping malls.
8. How to apply
The College of New Caledonia offers programs through three semesters in each calendar year. Intake dates are in January, May, and September. It is best to apply at least six months before the semester you plan to attend.
However, applications are accepted until the start date of each semester, provided seats are available in the program for which you apply.
They have different application programs for different types of students:
International Applications: International Students can apply to the College of New Caledonia through their International Education program

.

Trades Apprenticeships: To apply for a trades apprenticeship, use the trades apprenticeships form

.

Continuing Education: For Continuing Education courses, register through your campus' Continuing Education Department

.
Closing Thoughts
In conclusion, applying to the College of New Caledonia is a fantastic idea for a variety of reasons. To begin, the college provides a diverse range of high-quality programs and courses, ranging from academic to vocational, giving students a diverse range of learning opportunities.
Furthermore, the college has experienced and dedicated faculty members who are committed to assisting students in achieving their academic and professional goals.
The college also offers a variety of support services, such as academic advising, counseling, and tutoring, to ensure that students have the tools they need to succeed.
With all of these advantages, it's clear that applying to the College of New Caledonia is an excellent idea for anyone looking to further their education and build a successful future.
Frequently Asked Questions
1. What is the Applying process like?
Step 1: Find your Program. For this, several links and information has been already given above. Apart from that you can look at the viewbook, video guide for international students, FAQs, or reach out to their advisors.
Step 2: Apply to a program of your choice. You can apply both online and offline.
Step 3: Submit your documentation. You must make sure to submit ALL the documents required.
2. What are the transaction options for payments?
Online: You should follow the step-by-step application instructions carefully while filling out the form and you will need to provide a $40 application fee via credit card, to submit.
In-Person: You can also complete an application for admission at the campus of your choice. All campuses accept cash, debit, cheque, money order, VISA, or MasterCard for the $40.00 application fee.
By Fax: You can fax your completed application for admission to the campus of your choice. Do not forget to include your credit card information for the $40.00 application fee. To process, details must include the name on the card, the card number, and the expiration date (month & year).
By Mail: Another option for you is you can mail your completed application for admission to the appropriate campus. Enclose a cheque or money order for $40.00 payable to the College of New Caledonia or provide credit card information.