When the weather drops below freezing in Edmonton, the city builds multiple best outdoor skating Edmonton in parks and public places.
Unsurprisingly, outdoor ice skating is one of the best Winter activities in Edmonton, with many options ranging from scenic river valley parks to community league rinks.
Ice skating at one of Edmonton's outdoor skating rinks is a fun and free way to enjoy the beauty of winter, whether you're going on a date night, spending quality time with family and friends, or simply wishing to get some exercise in the fresh winter air.
1. Here Are Some of The Nicest Outdoor Rinks for Skating in Edmonton.
1.1) Park Hawrelak park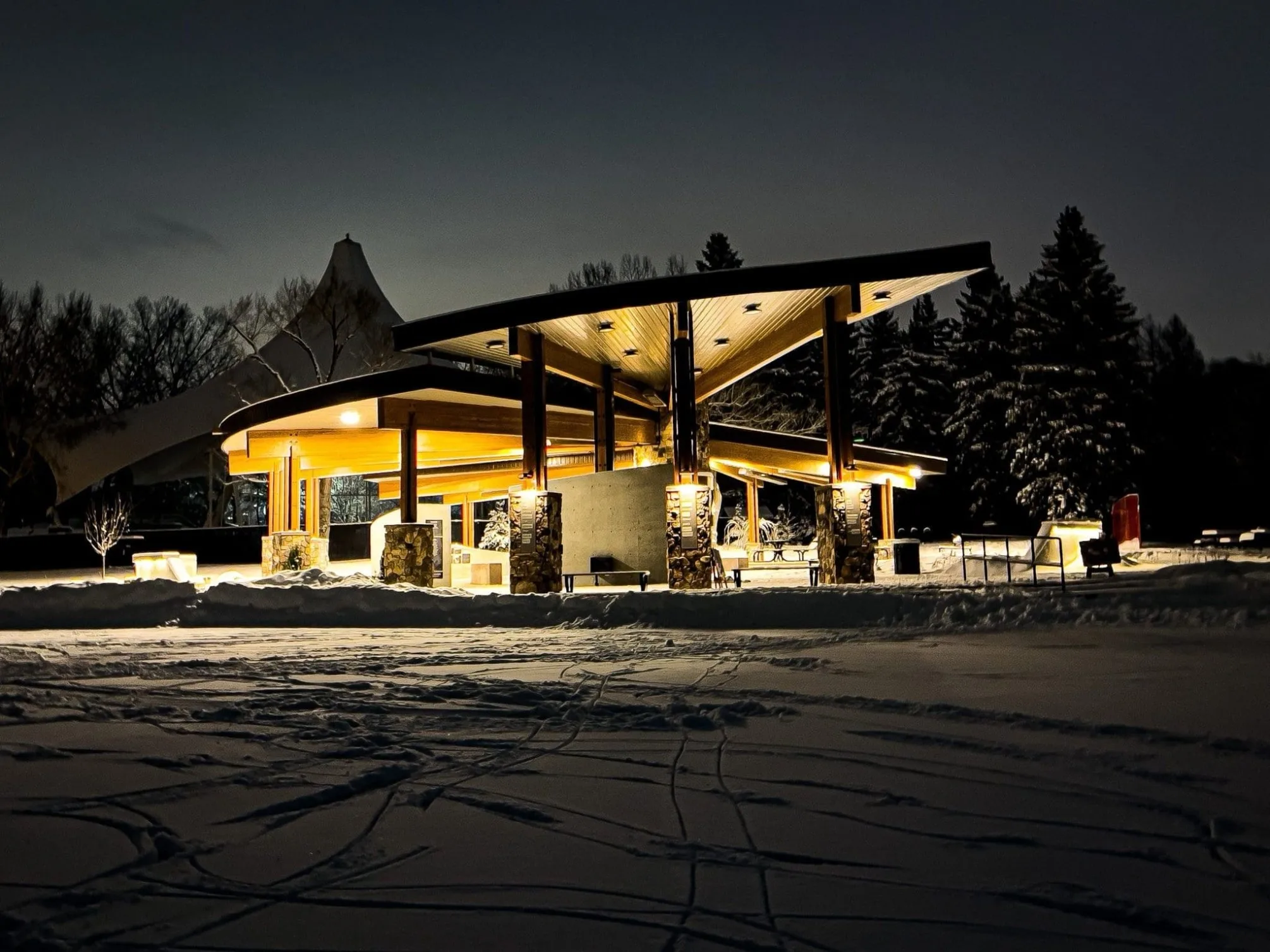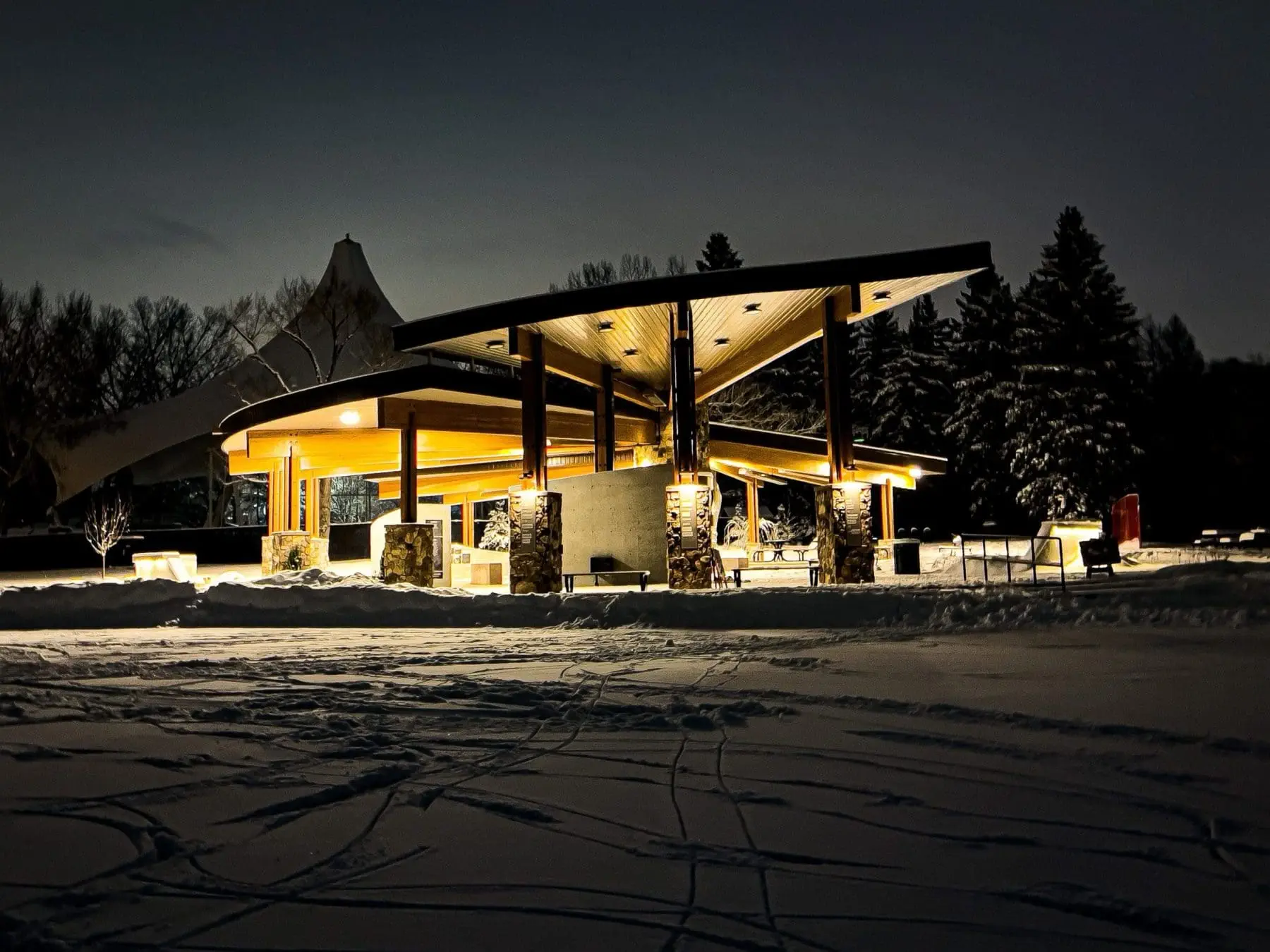 Hawrelak Park is home to one of skating Edmonton largest and most popular outdoor skating rinks.
When Hawrelak Lake is cleansed of snow in the winter, it transforms into an icy wonderland where skaters may glide and spin in the gorgeous river valley. You may skate long loops around the lake's circumference or perform shorter spins around the island at the north end. The pavilion beside the rink is a great place to rest so that where you can go and rest skate change room is also available for children moreover, the concession sells hot drinks and sandwiches.
You may take skate rentals at the pavilion if you don't have skates. In most years, the city additionally constructs an additional skating rink at the field across from the picnic pavilion to provide more skating space in Hawrelak Park.
1.2) The Victoria Park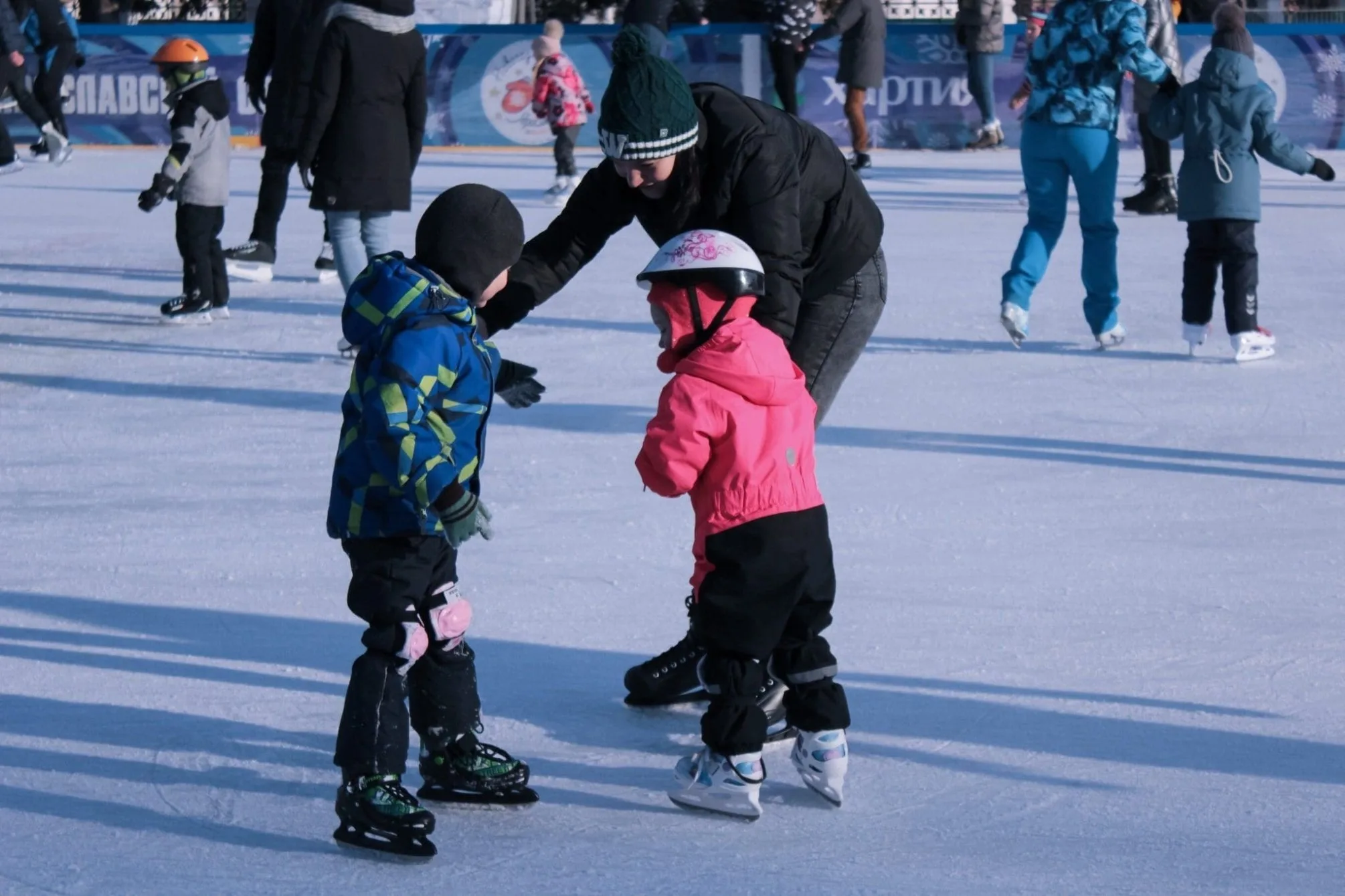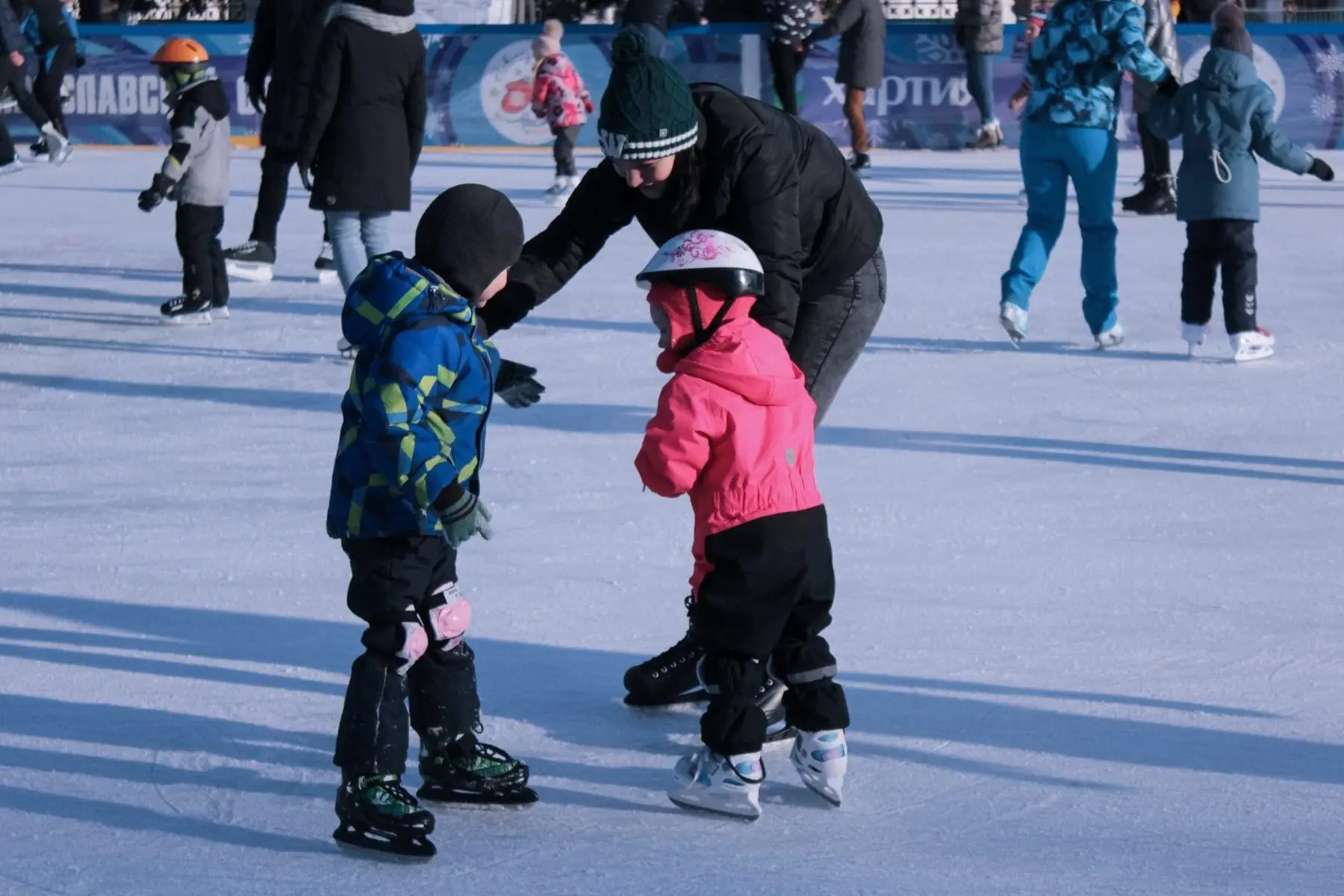 Victoria Park Iceway, centrally located in the river valley, is another famous ice skating edmonton destination.
The park offers two connected ice surfaces: an oval rink for lap skating and an iceway/path for skating edmonton through the park's wooded region.
The Victoria Park oval Iceway is delightful when a pattern of shapes and colors is projected into the ice surface at night.
Even while the illumination only covers a tiny portion of the iceway, it provides a beautifully distinct environment not found at other skating Edmonton.
The pavilion next to the skating oval provides a skate change room area to lace up your skates and relax while watching skaters go round and round.
1.3) Alberta Legislative Building Grounds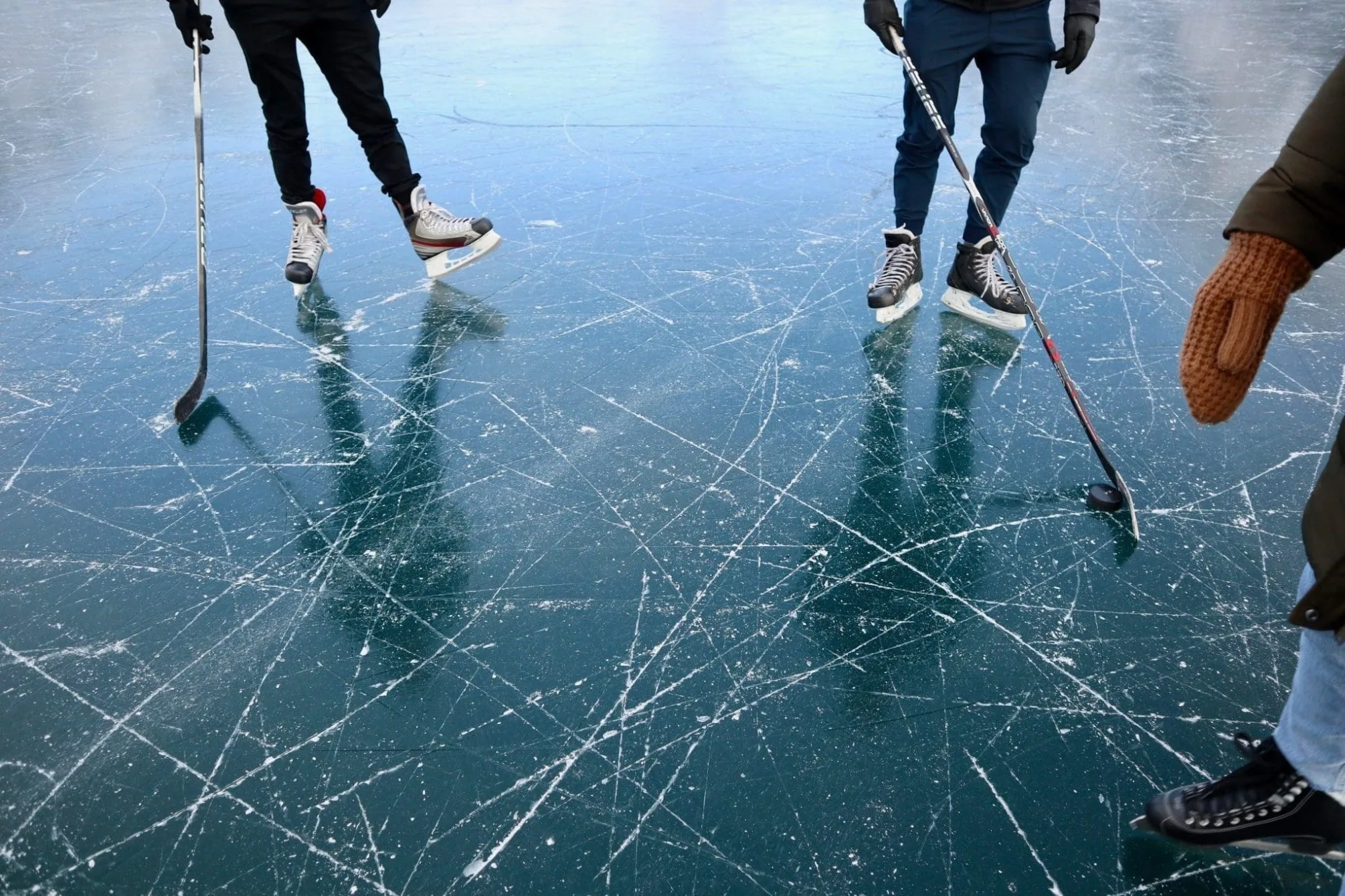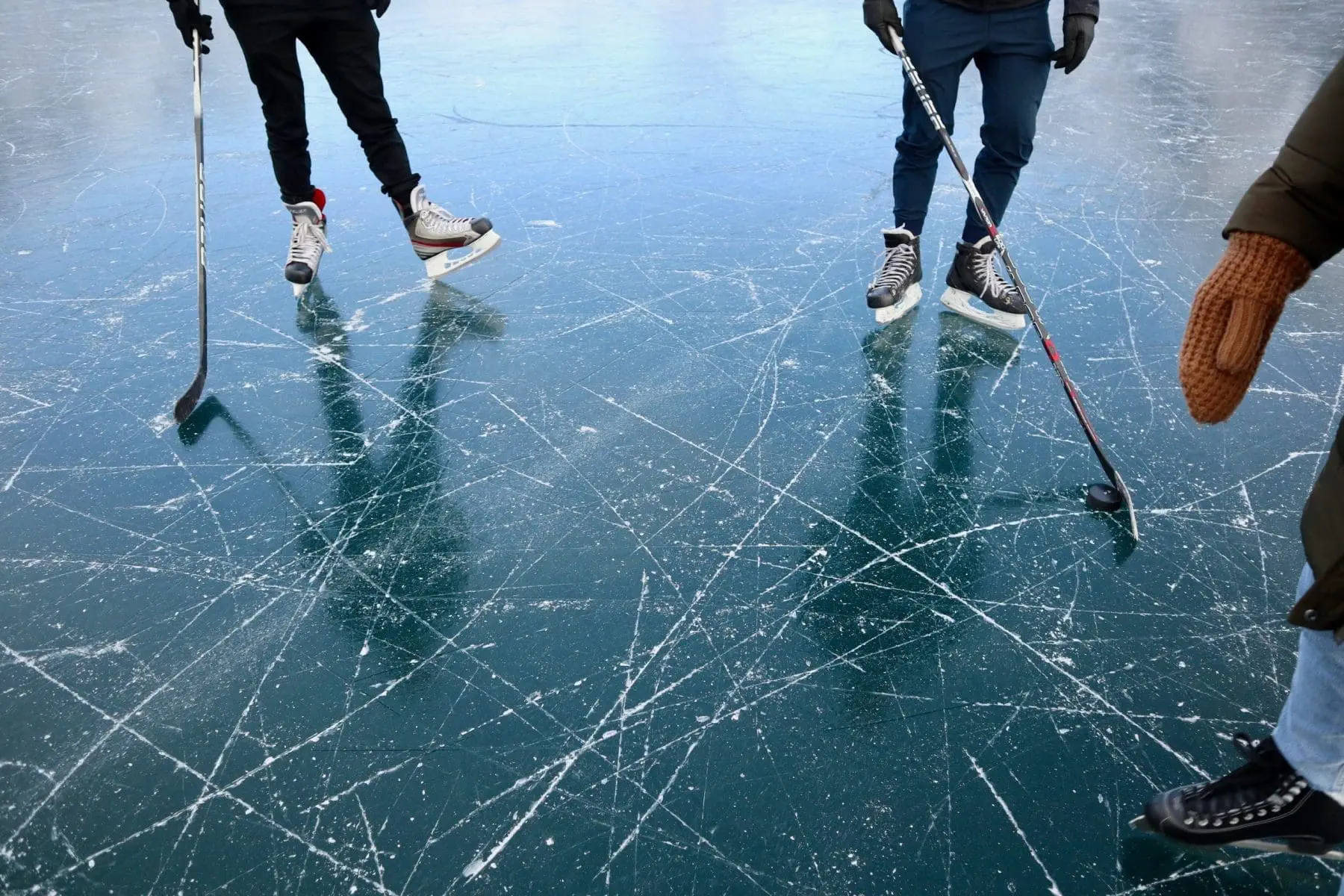 Another fantastic place to skate in Edmonton's river valley is on the grounds of the Alberta Legislature.
The rink is located behind the Legislature Building, near the lawn bowling field, and is ideal for enjoying the property's large trees and open spaces. You may observe the Legislature's iconic dome while you skate around the frozen field.
During the Christmas season, the grounds are illuminated with thousands of colorful lights. A stroll around the front of the Legislature Building, which houses the primary Christmas light show, is an excellent complement to your evening skate.
1.4) The City Hall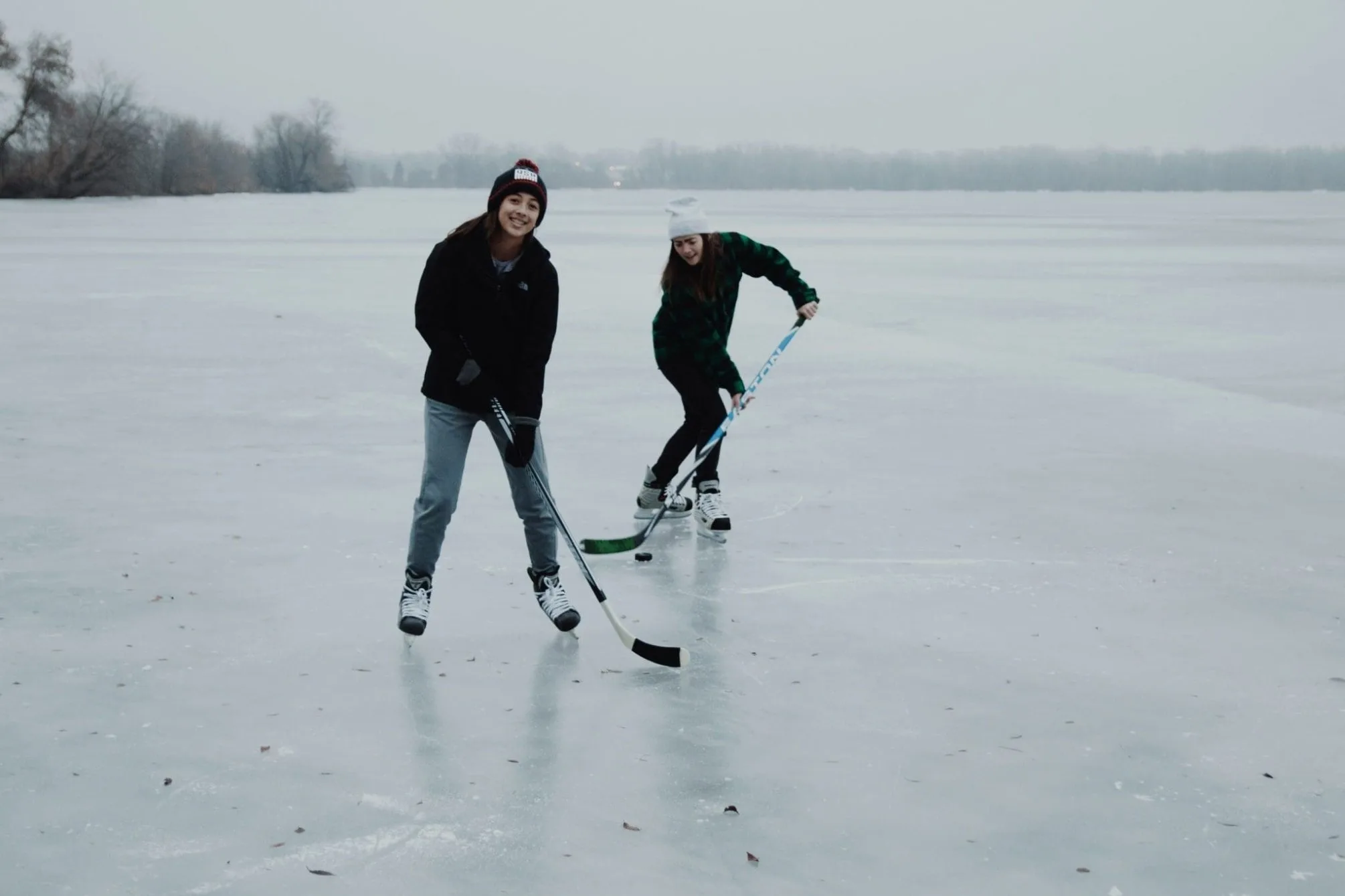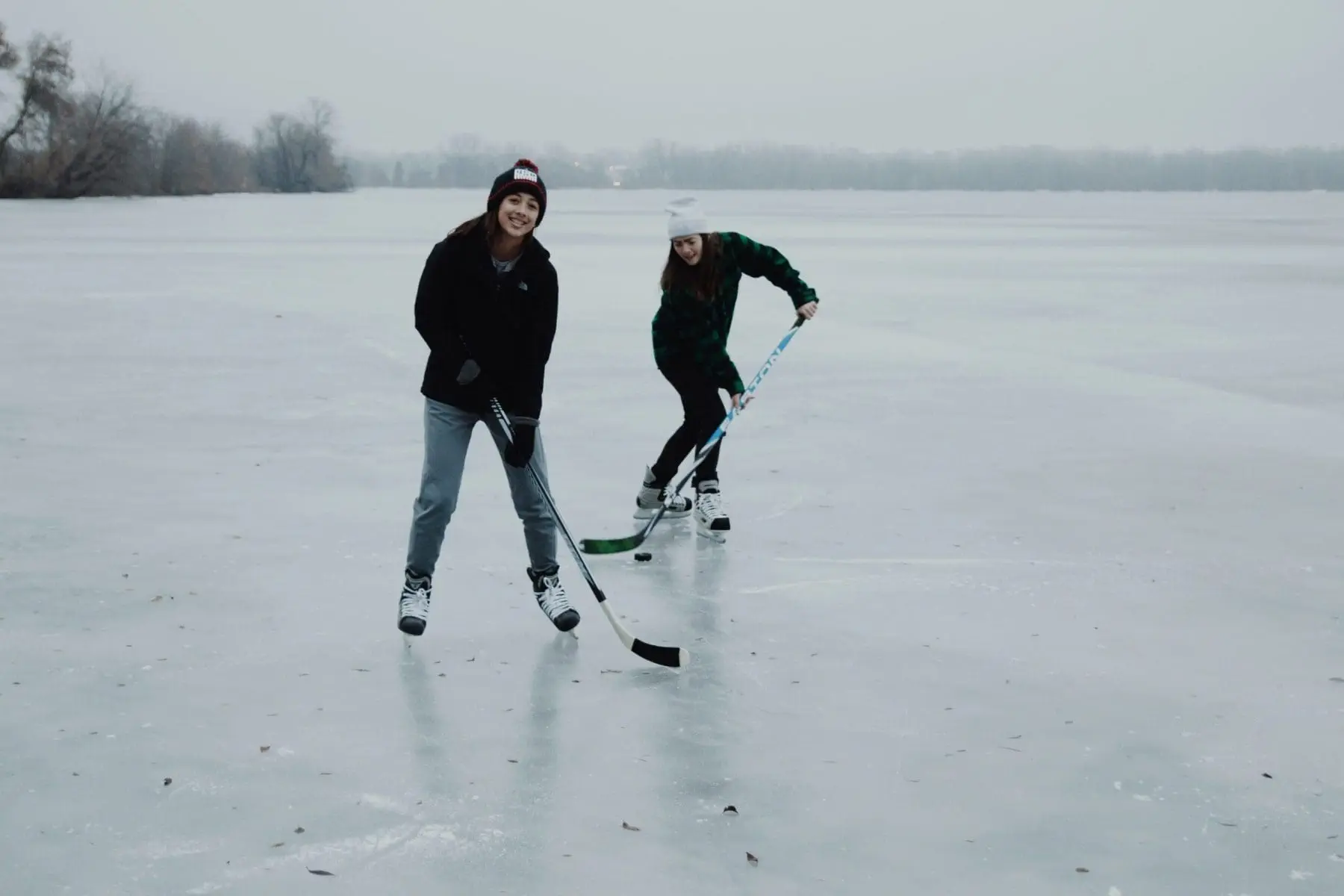 The river valley isn't the only area in skating Edmonton with lovely outdoor skating rinks; there's also one in front of City Hall.
You may skate in the glory of enormous city lights at the City Hall outdoor ice rink, taking in an urban ambiance rather than a more natural setting.
Even though this rink is smaller than other rinks in skating Edmonton, it makes up for it in a festive atmosphere when the massive Christmas Tree is displayed in Churchill Square.
1.5) Park Rundle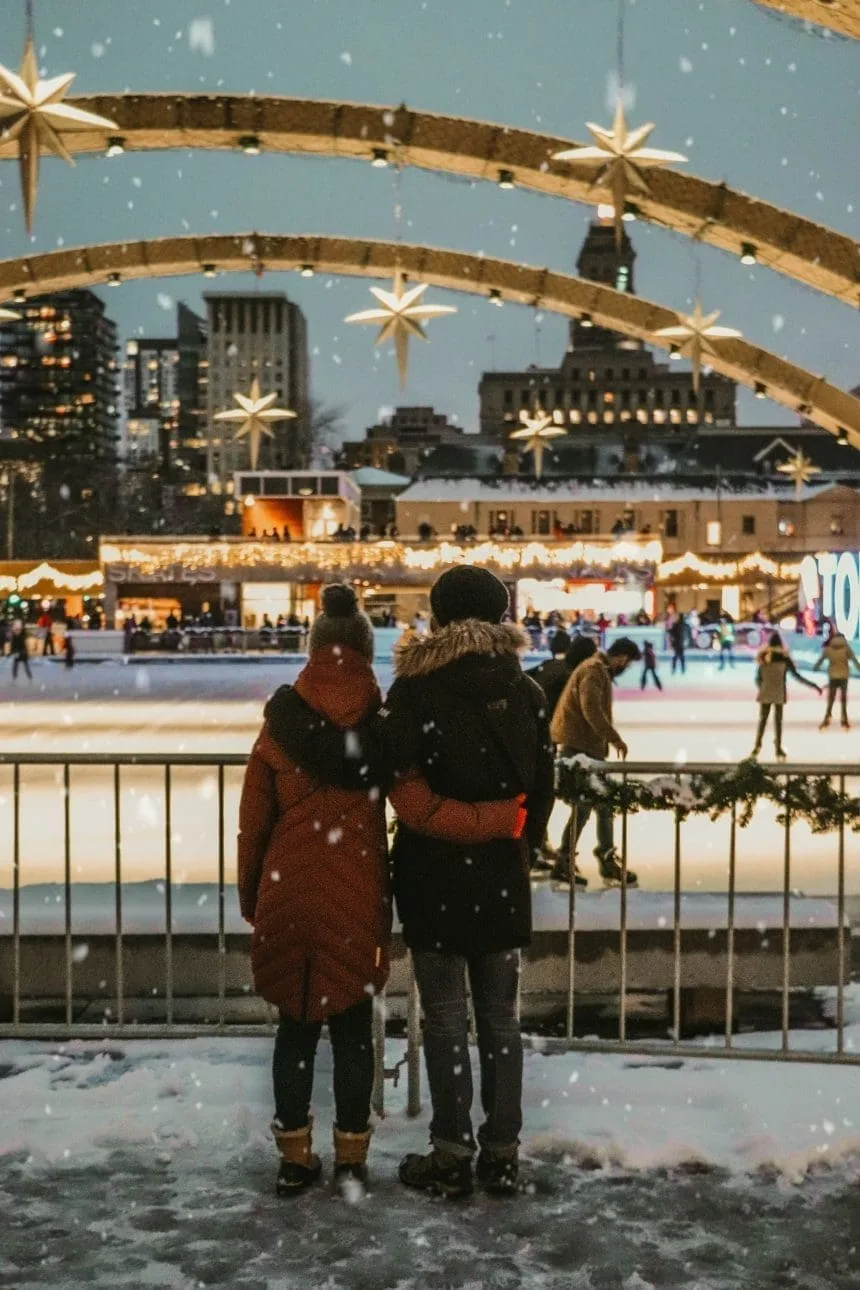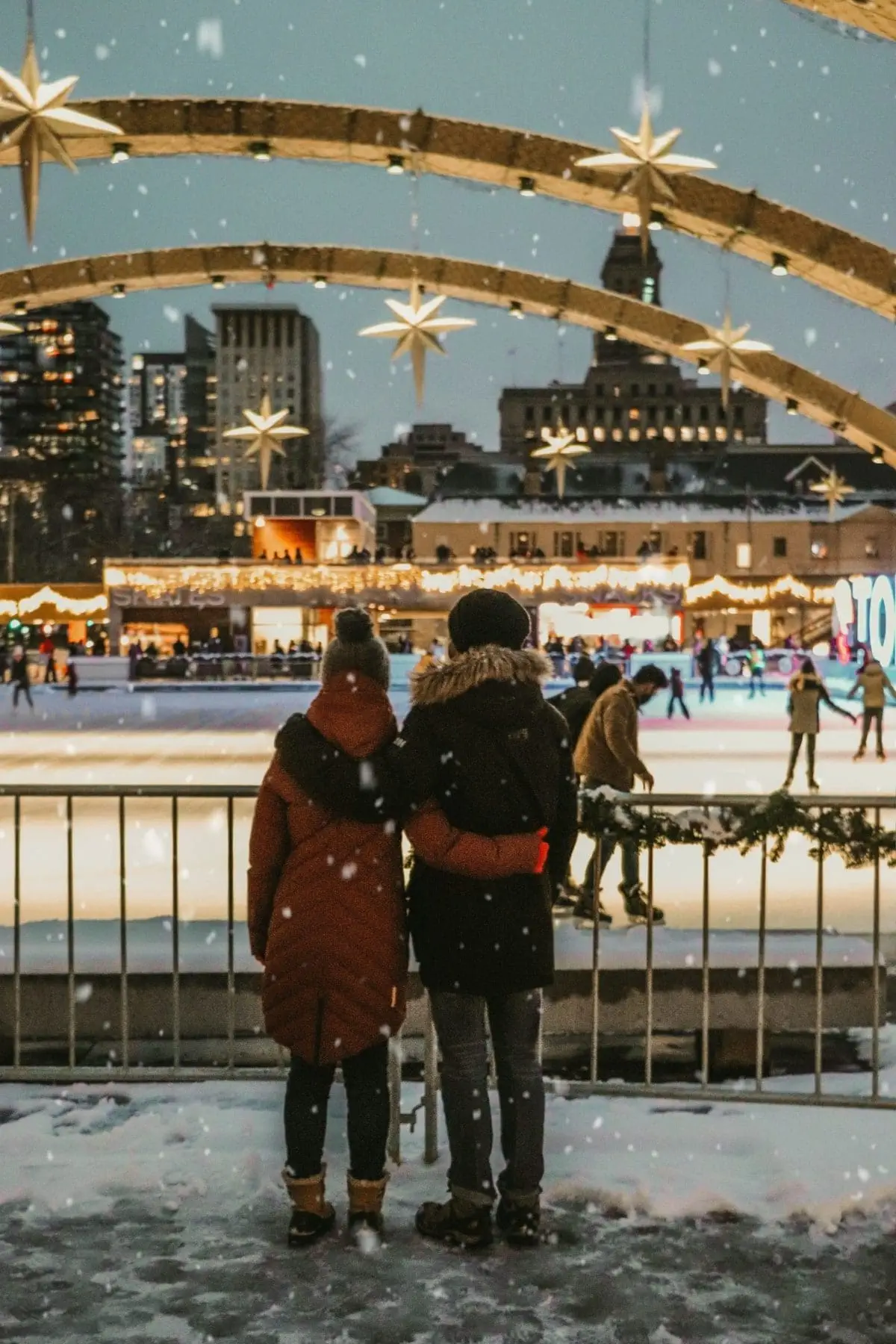 Rundle Park is one of the most pleasurable venues to go skating Edmonton due to its range of ice surfaces and gorgeous environment, and rundle park has lower crowds than other skating rinks in the city.
Rundle Park iceway is one of the most pleasurable venues to go skating Edmonton due to its range of ice surfaces, gorgeous environment, and lower crowds than other outdoor rinks in the city.
The main attraction is the rundle park iceway, a 2 km route that brings skaters through a wooded portion of the park.
Because the rundle park iceway travels through multiple picnic areas with wood-burning stoves, you can warm yourself around a fire or even make a meal while skating Edmonton.
1.6) Jackie Parker park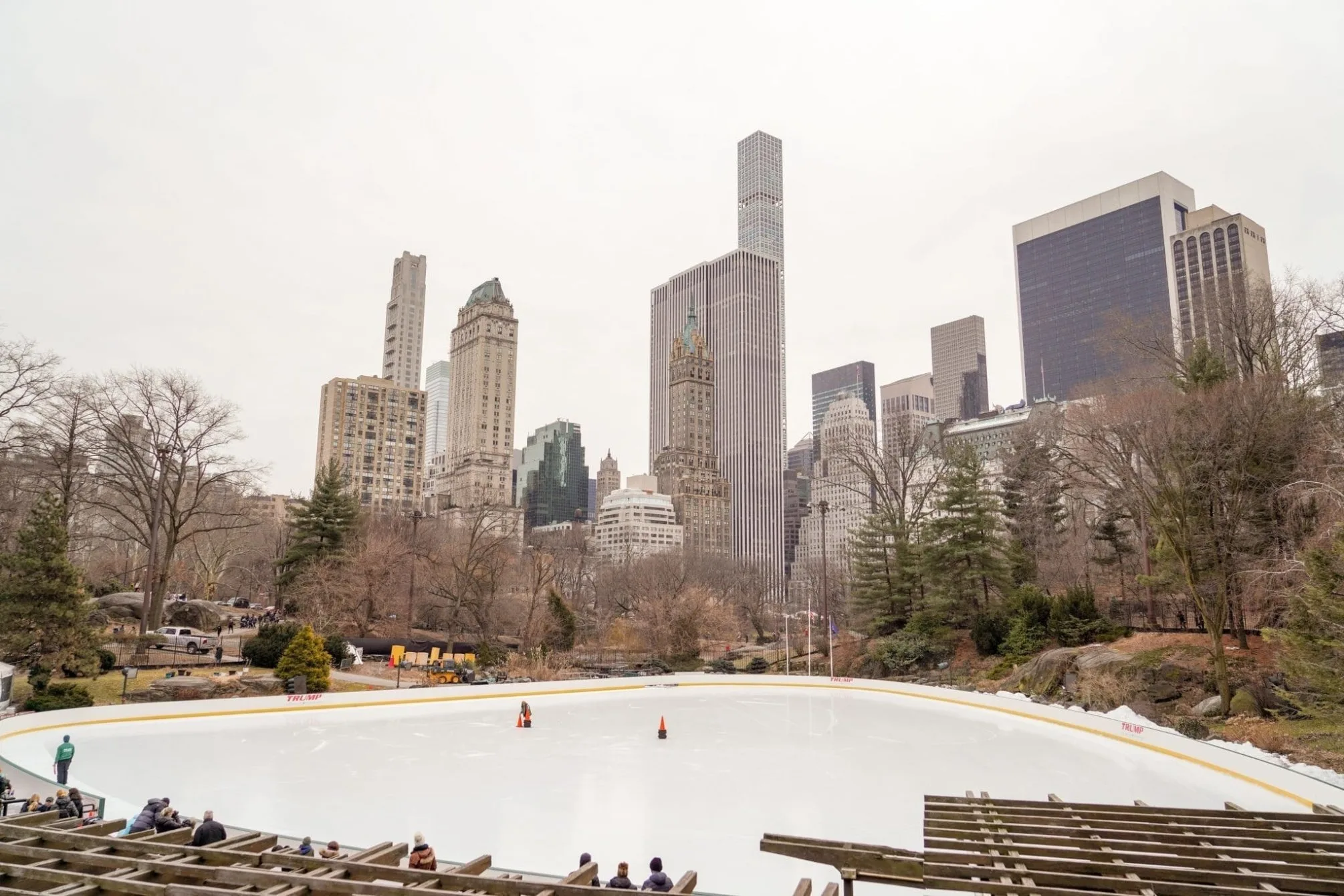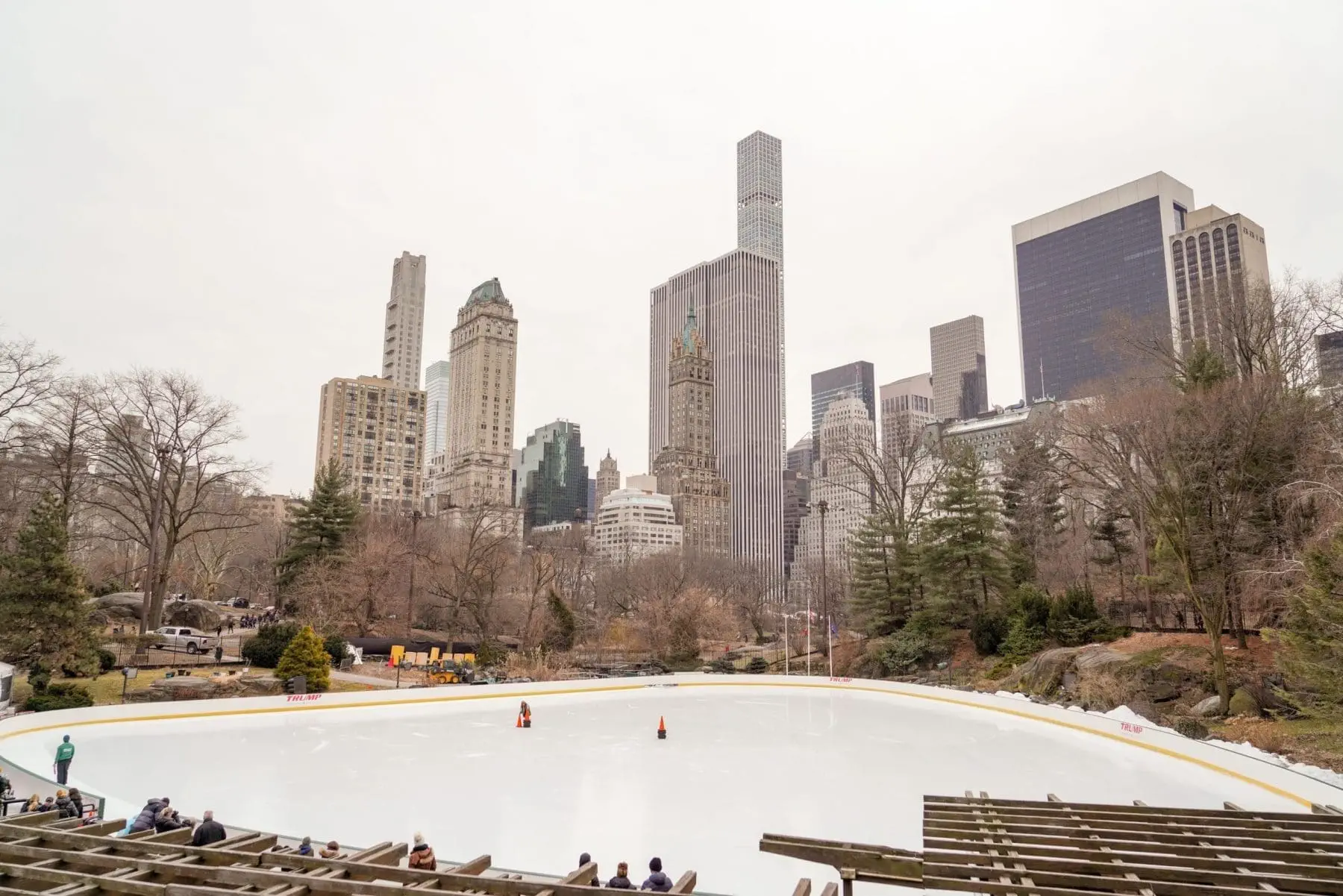 This skating Edmonton pond is next to the renowned Millwoods Dog Park and Golf Course; however, your dogs are not authorized to run off-leash on this side of the park.
After your skate, there is a lace-up and warm-up space, enough parking, and plenty to explore surrounding the pond.
2. More Outdoor Spots
Jackie Parker Park, Castle Downs Park, and The Meadows Community Recreation Centre are some more venues to enjoy outdoor skating Edmonton.
Skating Edmonton also boasts over 100 community skating rinks maintained by volunteers from community leagues.
To find a community rink near you, utilize the Edmonton Federation of Community Leagues' website's facility map.
You'll need to join a community league to utilize most of these rinks.
3. Tips for Using Outdoor Rinks
3.1) Skating Season:
Outdoor ice cannot be created unless there is a period of cold weather with temperatures below freezing.
This varies yearly, with some rinks opening sooner than others.
The skating  Edmonton season ends when temperatures rise too high to maintain a hard, smooth outdoor ice surface.
From December through March, you can take free admission, and a skate rentals are also available. There are restrooms like skate change rooms also available where you can change, and you should be able to enjoy outdoor ice skating Edmonton.
3.2) Ice conditions:
Because ice conditions change throughout the season, checking the current status online is advisable before leaving the house.
To check ice conditions and whether facilities for self-service skating are open or closed at outdoor rinks operated by the City of Edmonton.
The City Drainage Bylaw 18093 prohibits skating on stormwater lakes. The City has signed at all stormwater facilities advising residents to keep off the ice because unsafe ice conditions are unknown.
Due to the nature and the function of stormwater lakes, ice hours conditions can be unpredictable and dangerous.
Moving water, temperature changes underwater due to vegetation or drainage, and fluctuating weather conditions can all result in unsafe not visible from the surface.
4. Skating Edmonton amenity safety notices:
Arrive prepared to skate; leave personal items at home.
Indoor skate-changing spaces are closed; outside choices are available for hours.
Indoor restrooms and washrooms are provided; masks are required to enter the indoor space.
There are skate change rooms available for all.
Outdoor social gatherings of up to ten persons are allowed.
Shiny hockey is not permitted.
Maintain a physical distance of 2 meters.
At the moment, capacity at Victoria and Rundle IceWays is restricted

No one can walk at speed while skating.

Visitors will be turned away if the parking lot or ice capacity is reached.
Conclusion
When you step into a pair of ice skates, you'll understand why outdoor skating edmonton is one of Canada's favorite activities and one of the most favorite events of all.
Discover the exhilaration of skating events at one of Edmonton's renowned outdoor rinks, surrounded by stunning snow-covered landscapes.
Bring a thermos of hot chocolate and spend the day and hours laughing with family while you attempt a figure eight.
Glide calmly along Hawrelak Park's five-hectare lake, marvel at the Victoria Park IceWay, or skate in Churchill Square with views of City Hall, the Citadel Theatre, and the Art Gallery of Alberta.
As an Amazon Associate, Icy Canada earns from qualifying purchases.
[amazon_auto_links id="81298"]
The Icy Canada team strives to create content that matters. It's why our content is written by travel writers, authority experts, well-known authors, and niche experts. Our content is also periodically reviewed by expert authors for accuracy and trustworthiness.
As an Amazon Associate, Icy Canada earns from qualifying purchases. [amazon_auto_links id="81298"]