St. John's Farmer Market in Newfoundland and Labrador, Canada, is the ultimate place to get a farm-to-table experience for families, foodies, and anyone who's an enthusiast for raw, organic, and locally grown products.
There's nothing like walking down the aisles of St. John's farmer's market and meeting the actual people who grew the food standing in front of you.
St. John's Farmer Market supports local, sustainable food supply while providing opportunities for emerging farmers, contributing to the health of all residents, encouraging cross-cultural connections and dialogues, and the business vitality of St. John's.
How Did St. John's Farmer Market Come Into Being?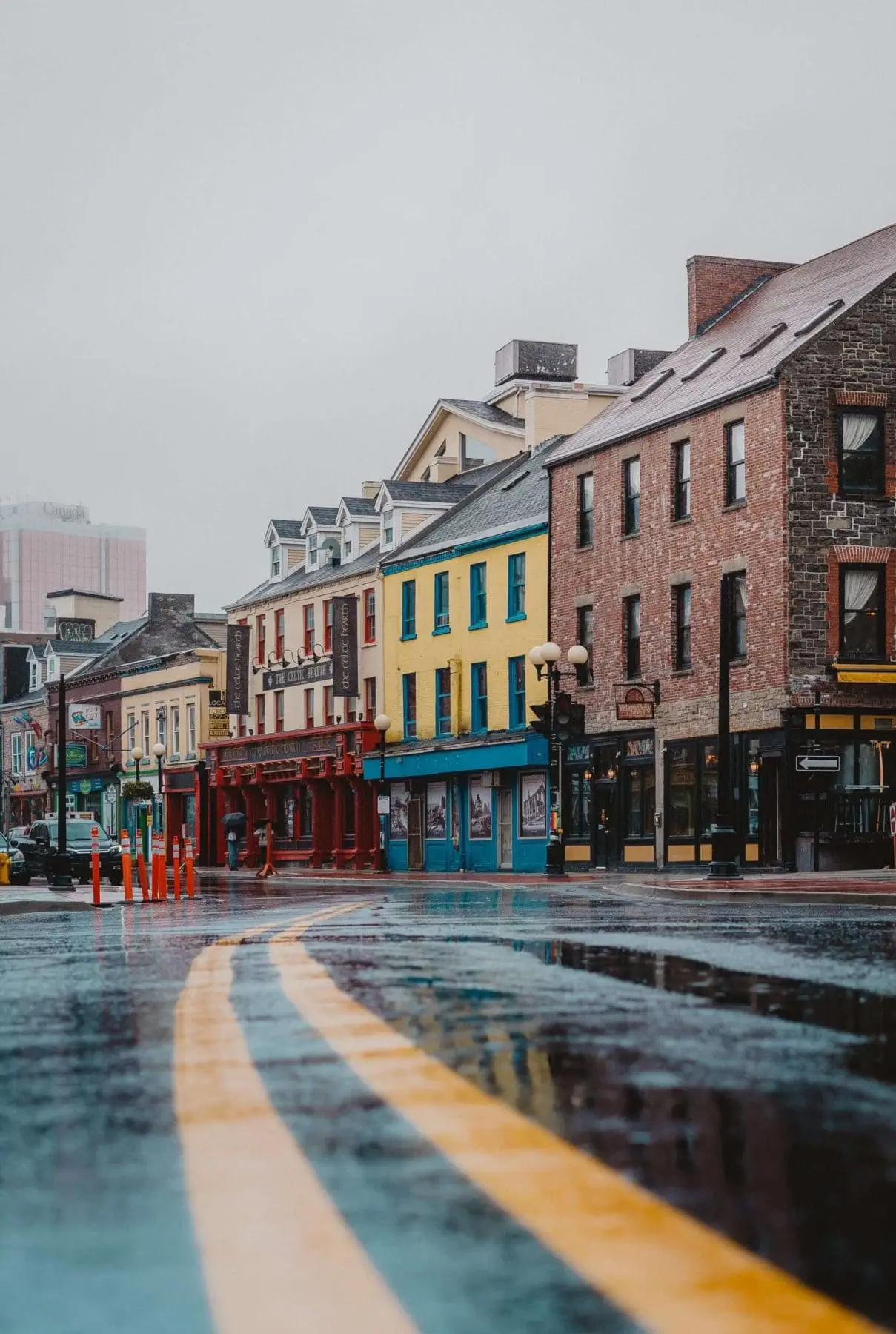 St. John's was one of the two significant neighbourhoods left in Portland that didn't have a farmer's market. The residents started to realize the need to have their community farmer's market.
Portland City Council adopted the St. John's/Lombard Plan in June 2004. It identified a need for a farmer's market in the town, which would become a part of a broader economic development strategy.
The idea of St. John's Farmer Market slowly came into being.
The plan is called St. John's Neighborhood Association, St. John's Business Boosters, and the Portland Bureau of Planning to implement a market strategy for the farmers.
In early 2008, the chair of St. John's Association began exploring the idea of setting up a farmer's market with residents during a series of meetings.
The St. John's Farmer Market was founded by dedicated residents who recognized the need to access fresh, local produce in the country.
The local products travelled shorter distances and time to reach your table. The products are thereby carrying high nutrient content.
With the support of the St. John's Neighborhood Association, these people worked diligently to create a farmer's market that supported the area's emerging farmers.
With deeply rooted visions and goals, these neighbours formed the Market's first board of directors in the fall of 2009.
By late 2009, the St. John's Farmer Market hired its first market manager and began planning for its inaugural season. It was a success! Over 3,000 people turned out to support the market, and most farmers sold off their produce in no time.
What Would you Find in St. John's Farmer Market?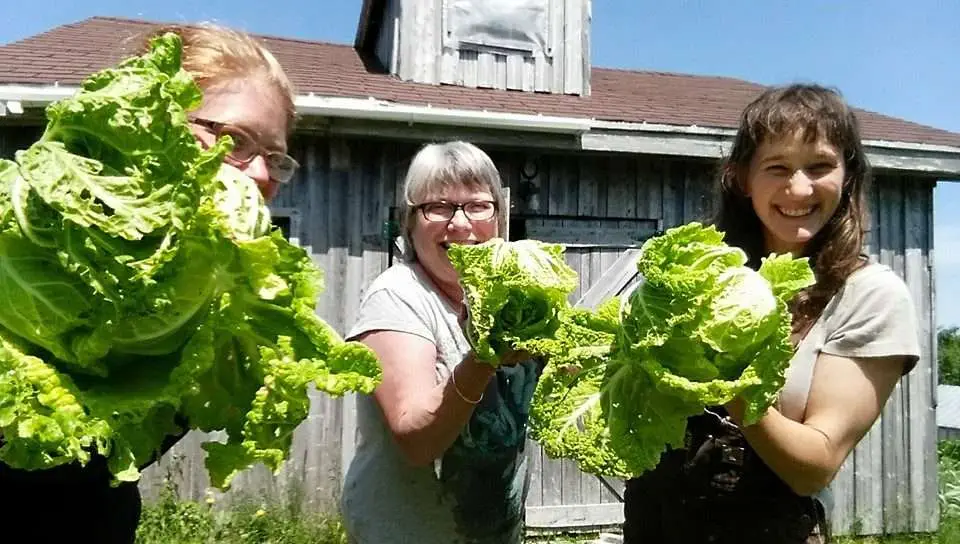 Since it's a 'Farmer' market, you would think it's anything grown and produced by a farm or farmers. But it has expanded to include a variety of items from small local businesses. It includes lots of fruits, veggies, and merchandise.
You will find almost anything: fresh local produce, games, fish, bakery items, and local arts & crafts, including knitted goods, needlepoints, soups, jewelry, and pottery.
You will see fantastic vendors under tents with a variety of crafts and vegetables. It's a charming sight to see people having conversations with the shopkeepers.
If you are what you eat, you should know as much as possible about the food you are putting in your body. You are getting to speak with the people who have grown the food you and your family will be eating.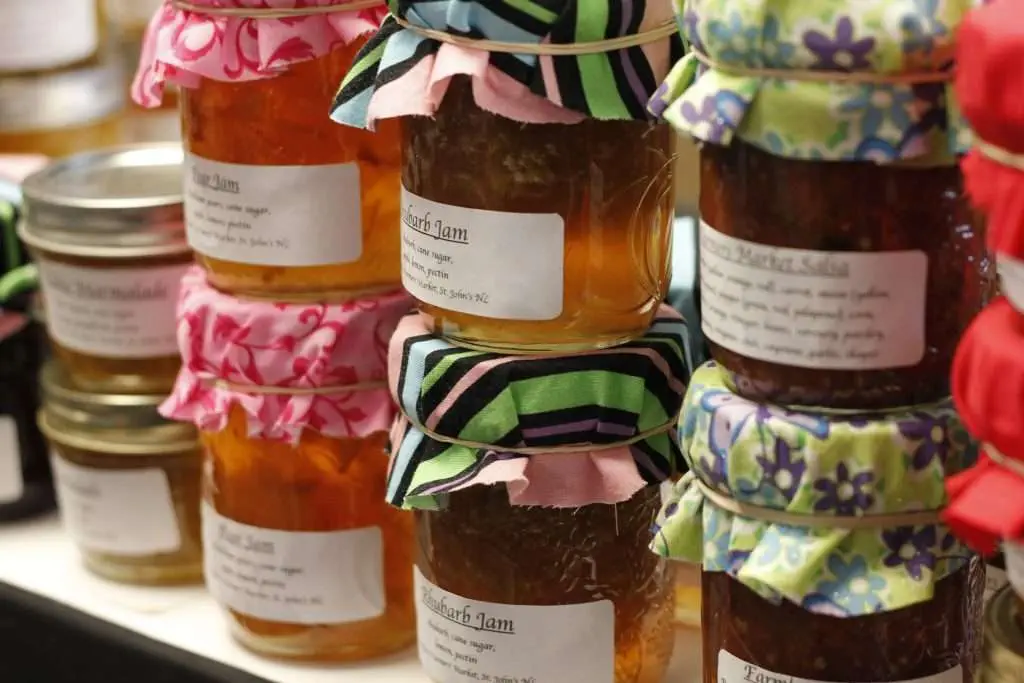 The space is very organized, and it provides several options from food stands, crafts, donating causes, and agricultural products to take home instead of the not-so-organic grocery shops.
Seasonal Foods and Vegetables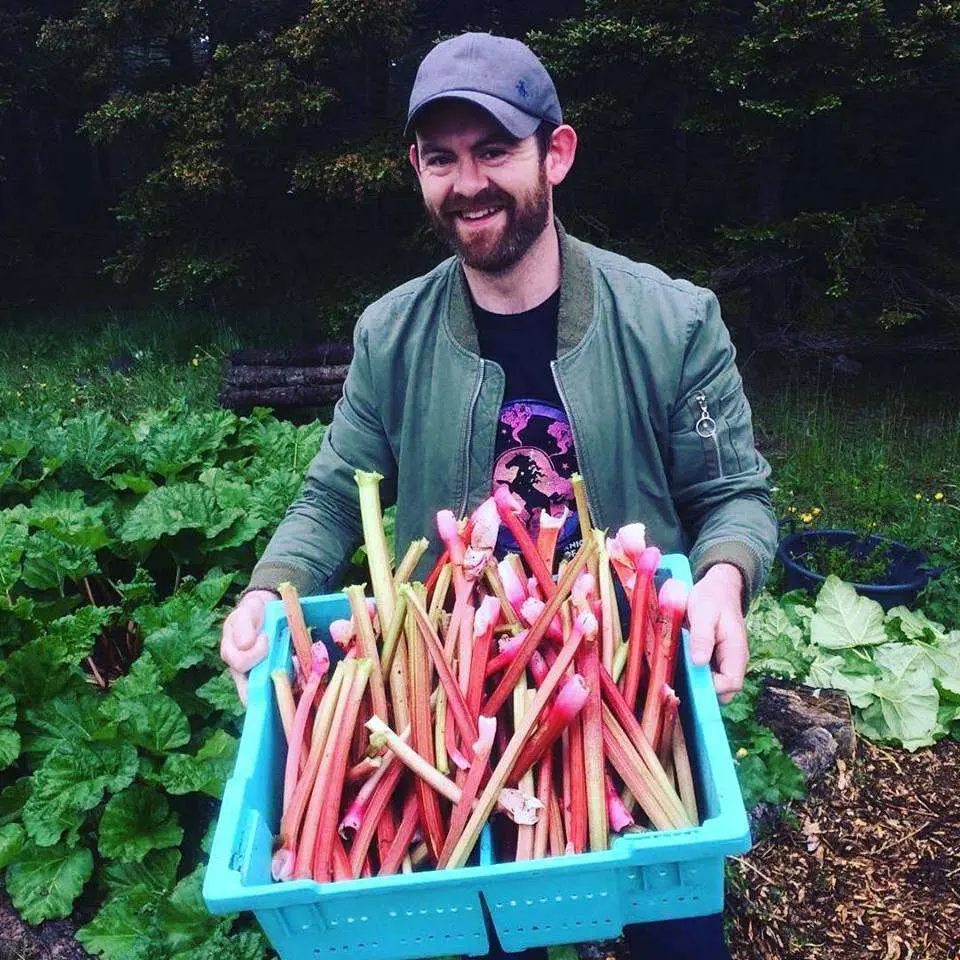 Local products you see here in the market will give you a well-balanced diet. You will find food grown in its natural season, flavours much fuller and tastier.
Those fresh fruits and vegetables are sourced directly from their gardens and farms.
Meat, Fish, and Eggs
Are you concerned about the sustainability of meat production? Whether it's beef, pork, or lamb. Locally raised meat is often preservation-free, which makes it appealing.
Local organic and fresh farm eggs are a good catch for you when you visit the market.
Freshly Squeezed Juices, Coffee, and Tea
Get yourself a drink of freshly squeezed fruit juices from the local orchards and vineyards.
Prepared Foods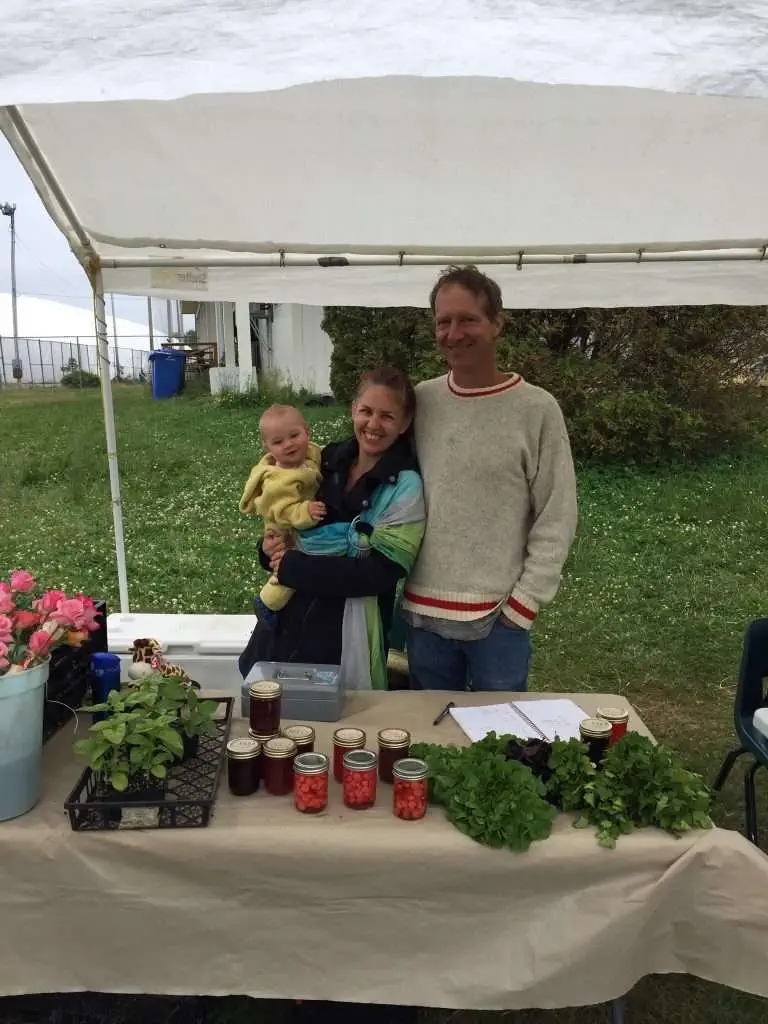 You would find homemade prepared foods like fresh bread, jams, pies, cookies, and sweets. Lunch is served right off the grill.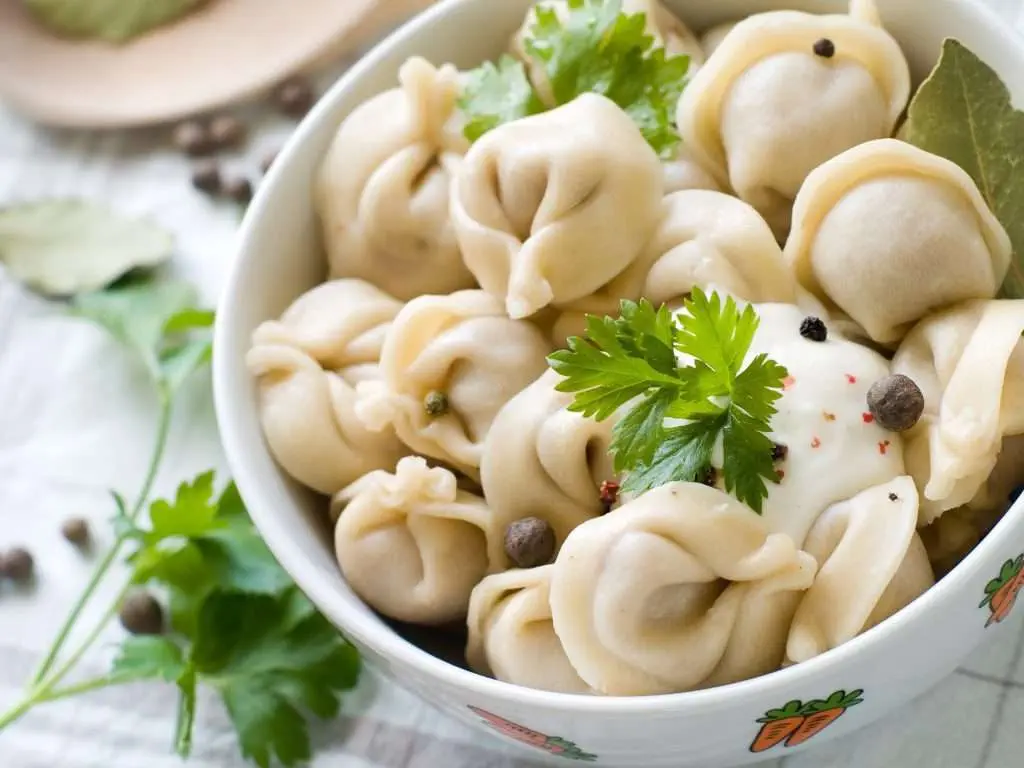 There is a diverse array of hot food items. If you are here, you should try out the traditional Newfoundland Saltfish cake.
Artisan Crafts and Original Art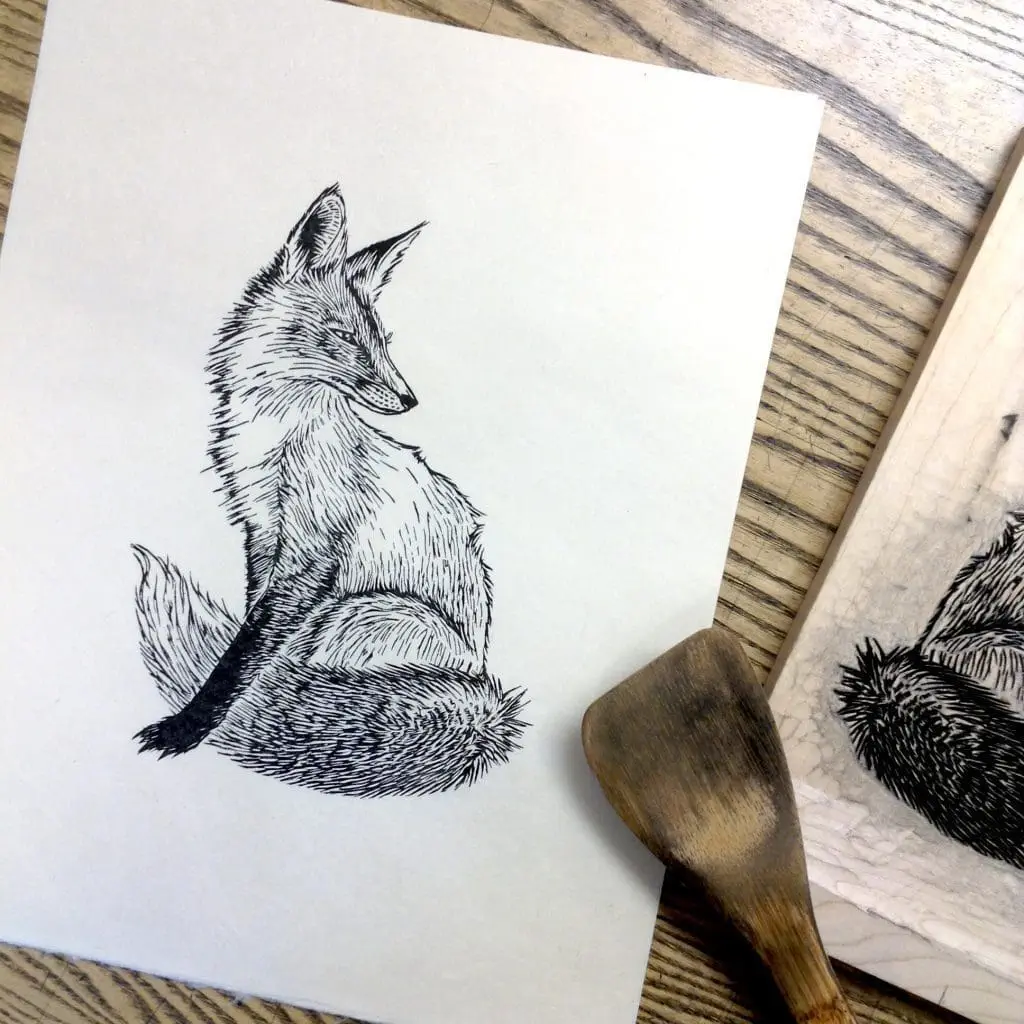 Local artists sell all kinds of arts and crafts here. You would see the creativity of the locals on full display as you walk down the tent.
Fresh Flowers and Pots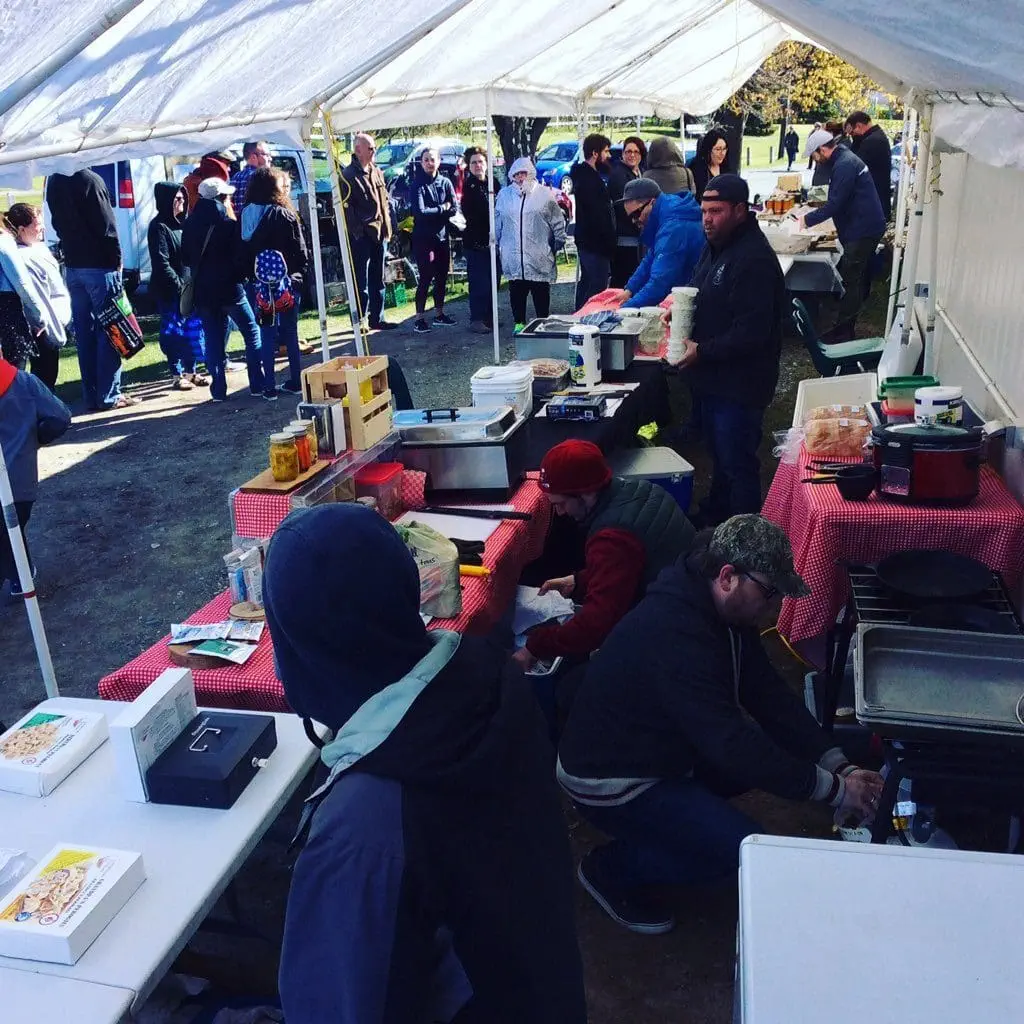 A variety of fresh and dry flowers in pots are lined up here in the farmer's market. You can grab a bunch of fresh flowers to lighten up your room or buy saplings and start growing them in your home. You can ask about the methods and techniques of taking care of your plants directly from them.
Entertainment at St. John's Farmer Market
Besides food, there are other attractions and family-friendly workshops that are going to keep you entertained.
You will see local musicians doing live shows, authors, and other entertainers on stage performing their art or advertising their works. You can take a yoga class too!
St. John's Farmer Market as Children-Friendly
Being an ideal family-oriented place to spend the day, St. John's Farmer Market is the place where you can take your kids to have some fun.
There will be lots of fun activities for your kids like games, colouring, book stations, face painting, and more.
Free Samples
You get free samples of exotic foods from the vendors here. The vendors are continually listening to your feedback. St. John's Farmer market is a non-profit organization.
With its non-profit status under North Portland Neighborhood Services, Metro, and generous donations from the local community, the Board of St. John's, along with its volunteers, thrived on developing the market's infrastructure.
The profits coming out from the market are also dispersed to charities. So instead of spending your hard-owned money on massive cooperations and stores, you should go and buy it from the local markets. By doing so, you will be immensely helping the local economy.
New Building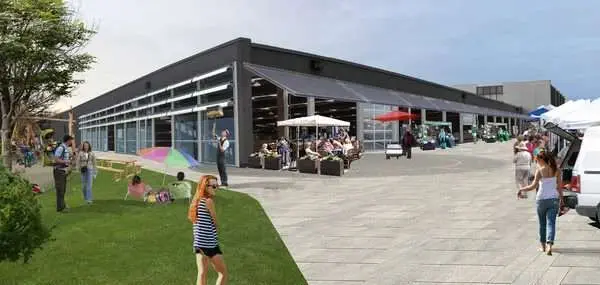 A new and more improved building has been chosen in the former Metrobus depot on Freshwater Road. It is a 14,000 sq. ft building providing more room and space for vendors and customers. It opened to the public on July 21, 2018.
The facility in the new building is very modern, with gender-neutral bathrooms, changing tables, and activities for children.
St. John's Farmer Market Cafe
No trip to St. John's Farmer Market is complete without stopping at the Market Cafe. It's the perfect spot to grab some freshly brewed coffee, delicious pastry, and treats. While you are helping yourself at the cafe, you are helping the market.
You can grab a reusable coffee mug, t-shirt, Market bag, or a host of other products here. Keeping the spirit of environmental stewardship and conservation, all profits from the coffee shop go back to the market.
All proceeds go directly to help offset the cost of managing the building of St. John's Farmer Market.
The menus include coffee, herbal tea, iced tea, cold beverages, soups, sandwiches, and more. Make sure you carry paper money as the cafe only accepts payment in cash.
FAQs
1. Free WiFi, Food, and Chill?
St. John's Farmer Market is the place to go if you're hunting for a place to chill out with great food while surfing the internet. You'll have unlimited access to the Internet.
2. Waste-Free Environment and Conservation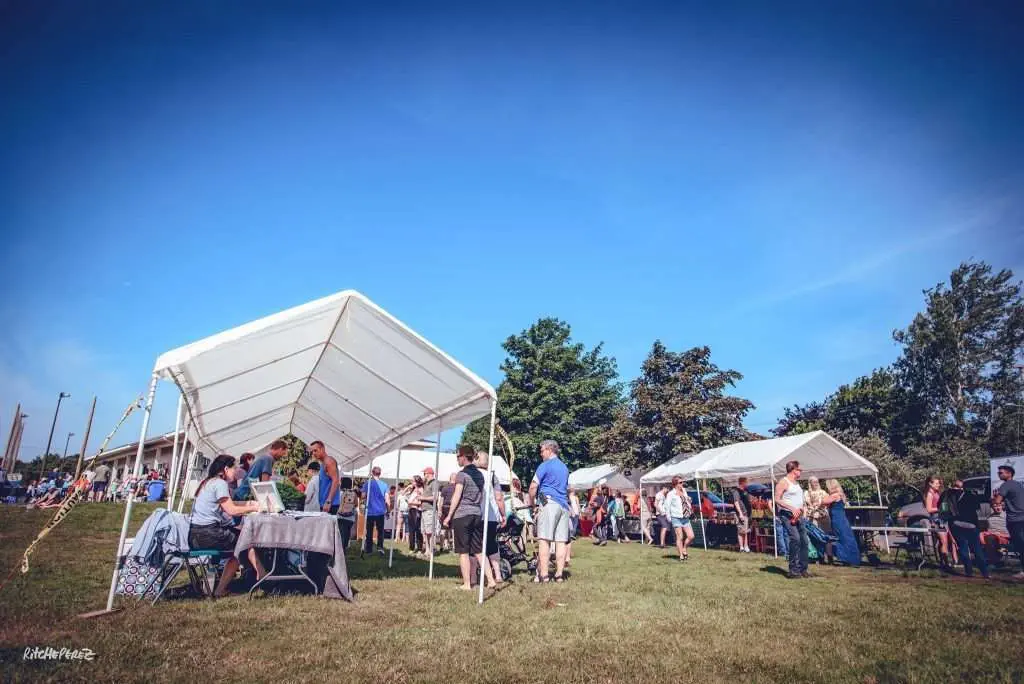 By choosing to buy local products and food, you are choosing to support your local economy. The local grown is guaranteed to be fresh. It is most likely that produce at local markets has been picked up within 24 hours of your purchase.
There are immense economic and environmental benefits to local produce. It preserves small farmlands and reduces 'Food Miles,' i.e., carbon emissions. St. John's Farmer Market strives for a 100% waste-free environment.
With its emphasis on reducing waste, reusing items and recycling everything, and sourcing locally, the Market is designed to limit human impact on the environment as much as possible. All organic wastes are composted.
You will find large recycling containers throughout the building. For this purpose, the Market highly encourages reusable bags.
If, in case, you forgot to grab a bag on your way, don't worry! You can get cotton bags made of recycled material from the Market Cafe.
3. When to Visit St. John's, Farmer Market?
St. John's Farmer Market is open on Saturdays from 9 am to 4 pm. This is the best day to visit the Market. It is also open on the first Friday of every month from 9:30 am to 4 pm and the second Saturday of every month from 9 am to 4 pm.
For more details, click here.
4. How to Get to St. John's Farmer Market?
If you plan to visit St. John's Farmer Market, you can cycle or go walking. This is undoubtedly the most environmentally friendly way to get there.
Public transportation is also available. You can take your car too. Lots of free parking space is available in the market.
The locals in St. John have indeed come up with this remarkable idea of setting up a weekly market, which promotes the local economy by providing opportunities for the locals and protecting and conserving the environment.
Plus, the market has satisfied the community's demand for fresh organic products. And there has been more significant interaction of people with the locals.
Conclusion
The St. John's Farmer Market is truly an inspiring example of what neighbours with a shared vision can accomplish together.
If you have been to St. John's Farmer Market and want to share your experience with us, leave a message for us in the comments.