The Blue Mountain Village is a town located in Grey County. Grey County or the Blue Mountain village is situated in the southwestern part of Ontario, Canada. Blue Mountain Village is located where a river known as the Beaver River flows through Nottawasaga Bay.
Blue Mountain is named for the blue mountains, and thus the economy of this beautiful town is centred on one of the tourist attractions. Tourists particularly stay in the Alpine Ski Clubs, Craigleith, Osler, the private Georgian Peaks, and the Blue Mountain ski resort.
Suppose you are not aware and not interested in physical or outdoor activities. In that case, the village at the Blue Mountain has many exciting shops or coffee stalls such as golf courses within walking distance, chalets, hotels, restaurants, coffee shops, and a plethora of boutiques.
What do the Blue Mountains have to offer?
The Blue Mountains has a host of activities that are recreational for all seasons. The most notable activities include cross-country skiing, snowshoeing, snowboarding, and winter skiing.  Outdoor activities include the Ridge Runner, an extravagant mini putt, cross-country biking or downhill, and hiking during the summer season.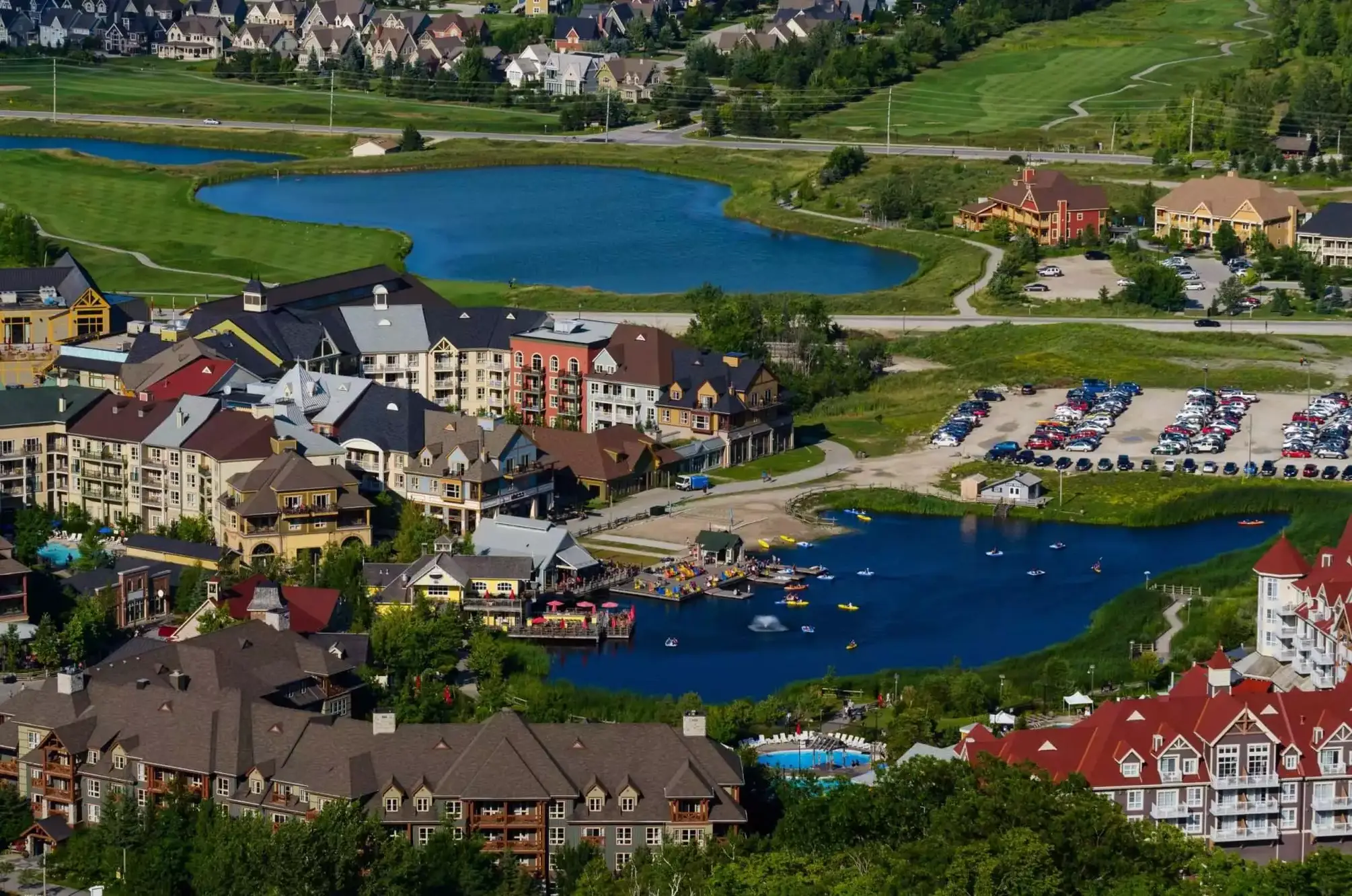 You can also visit the Scandinave Spa Blue Mountain, which is less than a 5-minute drive away. The Scandinave Spa Blue Mountain is situated on the Scenic Caves of 25 acres of natural Ontario birch.
The village offers a wide variety of activities, lodgings, restaurants, and shops. Some of the most enjoyed wintertime activities at the village include Skiing, Sleigh riding, Ice Skating, Mill Pond skating, Cross-country Skiing, Snowboarding, and so on.
List Of 6 Reasons Why You Should Visit Blue Mountain Village
The Blue Mountain Village offers many exciting things to do and is the perfect place for your holiday. The main content or goal of The Blue Mountain Village is to provide every accommodation to their guests or tourists.
Therefore you must take a trip to this beautiful and amazing place in Ontario, Canada. The Blue Mountain Village has great dining restaurants such as:
All the hotels mentioned above are first-class dining places to have dinner or a date with your friends and family. To explore this great place, explore their reviews and customer services on their respective site.
Moreover, the area has a lot more places or properties you can visit. Thus, if you are looking for such places in the Blue Mountain village, your search ends here because this article will give away some of the best places for you to visit.
1. Blue Mountain Inn Resort
The Blue Mountain inn resort is situated on the Niagara Escarpment section, about 1 kilometre that is 6 min away from Nottawasaga Bay. The resort is a major and perfect destination for skiers from the southern part of Ontario.
The Blue Mountain Village resort is one of the largest resorts in Ontario, Canada, and has been largely built out, featuring three freestyle terrains, 16 chairlifts, and 42 runs. The local areas built recently form the new town incorporated of The Blue Mountains located in Ontario.
Lift tickets are being sold on average of more than 770,000 each year by the Blue Mountain Village, which is why the Blue Mountain resort is the third-busiest ski resort you will ever see in Canada, after Whistler-Blackcomb, located in British Columbia, and Mont Tremblant situated in Quebec.
Established in 1941, the blue Mountain village ski resort was later converted into a year-round resort in 1977. From 1999 to 2007, the Blue Mountain village ski resort was under the majority of Intrawest.
The Blue mountain village resort went under many renovations during its ownership, including a new residential village at the base of its installation and high-speed lifts. The Blue Mountain village resort is now owned by a company known as the Alterra Mountain Company after being bought by Intrawest in 2017.
The Blue Mountain resort or hotel is a great location where you have every facility you need on your vacation. To access it, you need to book your room for early convenience.
The Blue Mountain resort or hotel has a private beach where you can have fun with your kids. The resort or hotel also has a large indoor pool and outdoor pools for both adults and kids. The Blue Mountain resort or hotel is a full refund resort.
You will also find mini-golf courts in the luxurious Blue Mountain resort. Each hotel room has a large hot tub and outdoor pool, which are expensive.
You will find a large flat-screen tv, sometimes enjoy free wifi, fitness facilities, and many other exciting facilities. The Blue Mountain resort or hotel has only one bedroom, but you can have special requests for extra beds if you are with friends to avoid any expenses.
The Blue Mountain resort or hotel provide the best deals, and reservation for the perfect place you want to go with your friends, and family. Every year the weather is moderate, and the Blue Mountain is open year-round.
For more details, check out the official website of the Blue Mountain resort, where you will find every piece of data as well as a tourist guide.
2. Blumination Dream Trail
The Blue Mountain Village has something very new for its upcoming visitors, which is very dazzling. The Blumination Dream Trail is a popular ski destination.
From 1st December to 6th January, the entire Blue Mountain Village will be covered up with the colourful lights of the Blumination Dream Trail. The Blumination Dream Trail is a light display and a magical stroll that will attract tourists or locals to this amazing holiday spirit.
The 1-kilometre long pathway of the Blumination Dream Trail is illustrated by a captivating festive light show that has got fame around the frozen pond and through the village. The Blumination Dream Trail is one of the best places to visit during your holidays.
Suppose you haven't visited the Blumination dream Trail in Blue Mountain village in located Grey County. In that case, it's time to explore such beautiful scenarios situated at the base of the Niagara Escarpment of Georgian Bay and the Blue Mountains. Most people in the Blumination dream Trail go for snowboard trails and 42 stellar skis in the snowy month.
The Blue Mountain village is sometimes more of a winter destination than a summer. This popular destination has launched many exciting activities for tourists like you at the Blumination Dream Trail, a fun and free friends and family activity for you to check in during your holiday season.
You will also get to see a Victorian village inspired by the pedestrian villages with over 50 unique restaurants and shops open every year. In the Blumination dream Trail, you will also see the Ridge Runner Mountain Coaster, snowshoe trails, a mountaintop skating trail, and a spa., 
3. Charm
There is something very welcoming and comforting about small towns or villages located in Ontario. The Blue Mountain Village is one of them. The Blue Mountain oozes charm. You will see incredible architectural structures from its location at the foot of the Blue Mountains, which turns off the cobblestone streets, and century architecture. It is reminiscent of a quaint German village.
Each building in the Blue Mountains is full of different colours, making it a pure Instagrammable village. During the sunny summer days, the charm of the Blue Mountains looks more beautiful than in winter. So its charm is one of the reasons you must visit the Blue Mountains.
4. Great Shops
Shopping is one of the best to do during your day in the Blue Mountains. Shops on the Blue Mountains include all types of village suites such as furniture, electronics, attires, and many more you can buy from the shops in the Blue Mountains. If you purchase any product and want to return it if you don't like it, you can return the product.
Village suites offer free cancellation on your returned product. Products in a shop in the Blue Mountain village vary depending on your age.
You can get a full refund after your great purchase in the great shop in Blue Mountain village. Some of the shops have game stalls where your kids or children can play. Buy tickets for movie night and enjoy your day in the great shops of the Blue Mountains.
5. Skating Loop
Head towards the Blue Mountain for skating. Wintertime is the best time for you to slide in such a beautiful blue mountain. Take your necessary amenities for skating and enjoy yourself with your family and friends.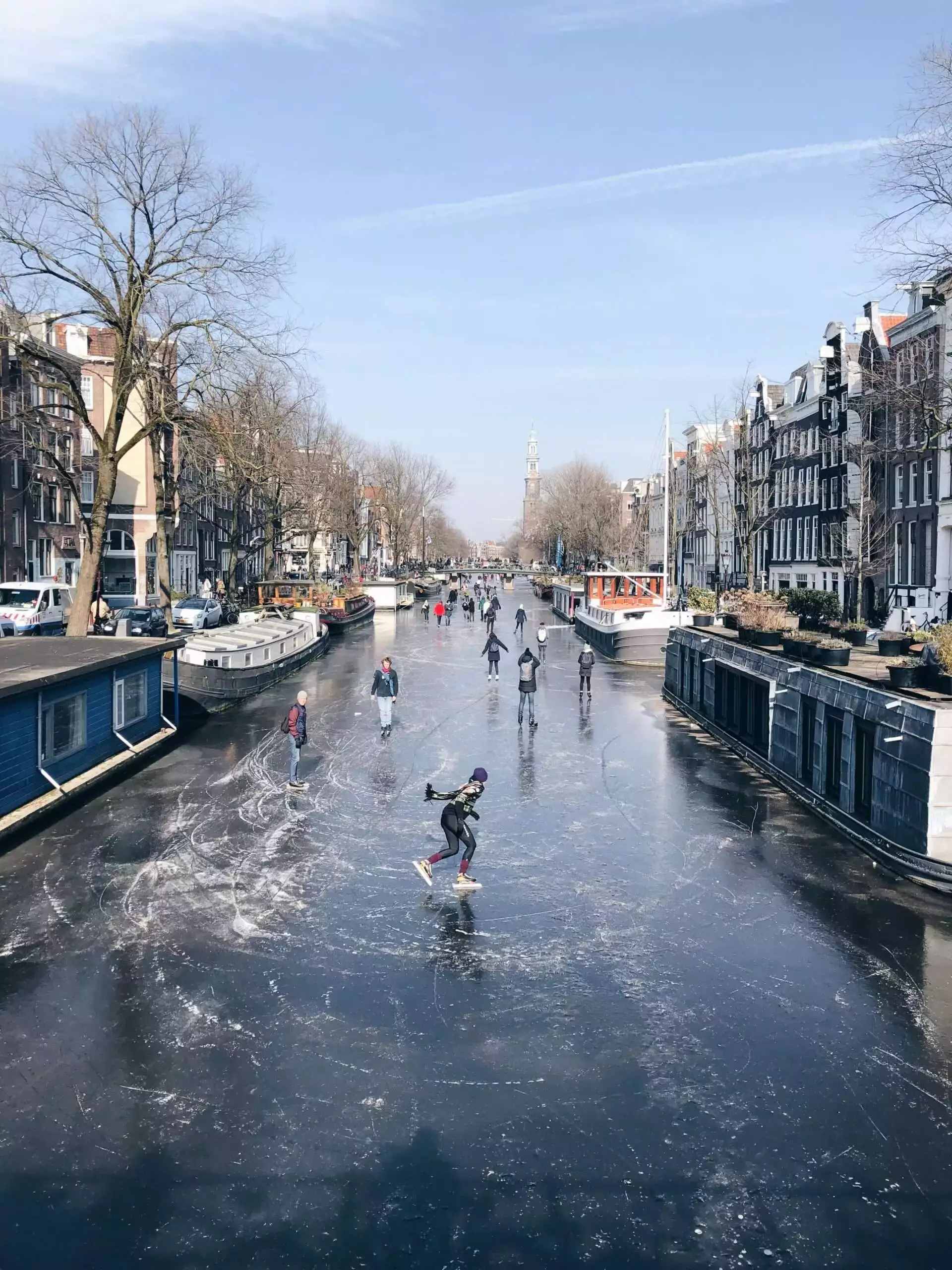 Since last year there are some restrictions on your arrival. Blue Mountain is not open every day. There are certain dates for tourists to come and visit the beautiful mountain during the winter season.
From the Blue Mountain, you can take a view of the amazing Niagara Escarpment. You can even skate at nighttime because the skating loop trail is lit in the blue mountain village. You can find food in the shops that are near the skating loop.
Note that there is a minimum age limit for skating in Blue Mountain. Also, while skating, you cannot take any path because some of the trails are restricted for your safety against dangerous animals such as snow bears.
You will also find dog-friendly cargos in the blue mountain. For more details, check out their website before you step ahead to the blue mountains. Reservation of dog-friendly cargo is required before you make a trip to blue mountain.
Other activities in the blue mountain include-
If you visit the Blue Mountain village at least once in your life, you will have more fun doing all these activities because outdoor activities such as hiking, climbing, and many more exciting pieces of stuff will surely make your day.
Moreover, from Blue mountain, you will see the amazing view of the Blue mountain village from the top of the hill. You can visit Blue Mountain in the evening because the sunset which passes through the Georgian Bay to the mountaintop will spice your day even better. 
6. Scandinave Spa Blue Mountain
Blue Mountain Village is not only home to fun, adventure, and food, but also this place is home to the perfect place to restore, unwind, and relax in the Scandinave Spa Blue Mountain.
The Scandinave Spa Blue Mountain offers various treatments depending on their ranges. Their treatments start from interesting massages such as the Thai Yoga Massage to traditional facials, pedicures, and manicures. You can even try Ganban Volcanic Rock Therapy, which is very special for guests like you.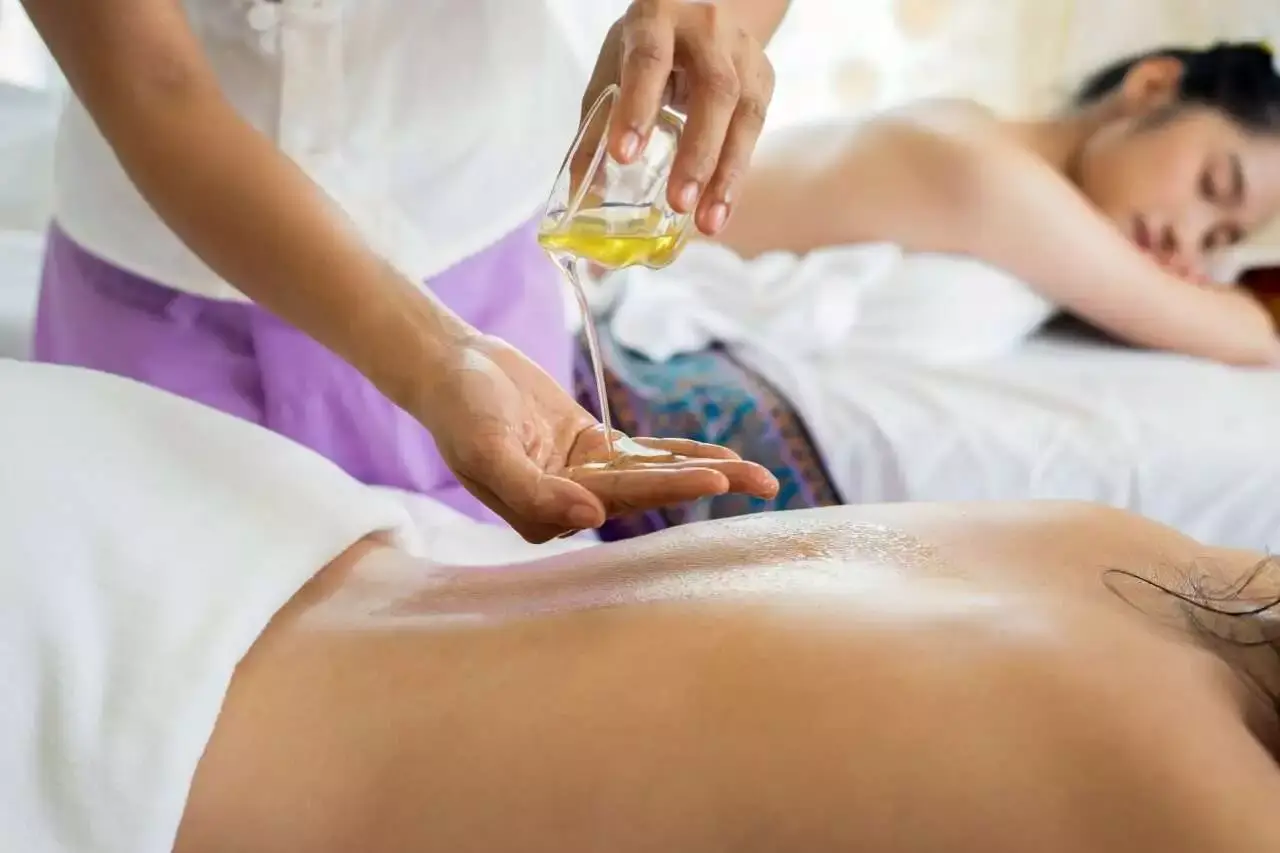 The Scandinave Spa Blue Mountain is a very affordable spa in the Blue Mountain village. Therefore you can easily afford this inexpensive spa. This amazing spa is located at the nearest airport in Blue Mountain village.
They also allow you full refund services with the best customer service. The view of the Blue Mountain from the spa is outstanding, and you cannot unsee the beauty of the Blue mountain.
Reservation is required before you access this spa. This spa is a great place to make your day even better. Make sure that your amenities are in your hand. Check out the official site of this spa as well as the reviews.
Closing Thoughts
Your arrival is very important to the Blue Mountain village. The beautiful place has many things to show you, your family, and your friends. This great location is unique because many do not know about this amazing location.
There are many properties and ancient structures in the Blue Mountain village that will blow your mind because some are very beautiful and unique in their way. 
If you visit the official site of Blue Mountain Village, the reviews of this location will surely attract you because the greenery, sceneries, and amazing views like night mar are what you need for your vacation.
it also helps you get reservations for mountain walk condos, mountain biking, nearby golf course, and booking for premium hotels like Westin trillium house, ski hotel, march break and cachet crossing chalets. 
So Canadians grab your pieces of stuff and head towards this amazing location- The Blue Mountain Village, and make sure that you do not miss any day. The different place you visit in the Blue Mountain village has other exciting things you must do to spend your perfect holiday season to the fullest. 
Suggested Reads:
12 Best Things To Do In Canada Wintertime With Your Family
As an Amazon Associate, Icy Canada earns from qualifying purchases.
Auto Amazon Links: No products found.
Auto Amazon Links: No products found.