Located in the northern part of North America, Canada, the second-largest country globally, is truly a wonder! The country has the most literate population and one of the lowest population densities globally, making it one of the best places to live and visit. Do you know that Canada is the home to 10% of the world's forest and has the most extensive Coastline in the world?
Canada is undoubtedly among one of the best places to visit and stay. Wondering how to see this magnificent country?
Well, do not worry as we have got it simplified! Like every other country, Canada has specific requirements for obtaining a visitor visa, but they are not complex! Read this article to know how you can visit this country.
 Here is how you can get a Canadian Visitor Visa.
What Is the Canadian Visitor Visa?
 A visitor visa also called the Temporary Resident Visa, is an immigration document that allows non-Canadians nationals to enter and visit Canada. Unless you belong from a visa-exempt country having travel exemptions, you would require a visitor visa to travel in Canada.
The Canadian visitor visa can be classified into two types – Single entry visas and multiple entry visas. A single entry visa would allow you to enter Canada only once. In contrast, the multiple entry visa would allow you to enter Canada as many times as you wish to as long as your visa is valid.
Note that applicants are directly considered for multiple Canada visitor visas and only under particular circumstances are granted a single entry visa which are:
When your purpose of coming into Canada is limited, for example, if a foreign national arrives on an official visit.

If you are participating in a one-time special event held in Canada.

Due to specific country-specific procedures or guidelines which are approved by the Immigration, Refugees and Citizenship Canada [IRCC] 
With the Single entry Canada visitor visa, you can travel to the United States of America back and forth if your single entry visa for the period authorized has not ended. You do not require a second temporary resident visa to come back to Canada. 
The Multiple entry visa will allow you to travel to Canada for six months straight as many times you want as long as your visa is valid. The visa is usually valid for ten years; however, the exact duration of validity is subject to the discretion of the issuing visa officer.
You can apply for the Canada visitor visa through both offline and online means. If you decide to go ahead with the application process offline, you should first download the application form for your visa and then proceed further. Whereas if you choose to apply online, you will require a credit card, a camera, and a scanner to apply for the visa.
You should fill out the Canada visitor visa application form carefully and check out the instruction guide on the official website before filling the form. You should keep all the documents required ready else the application can get refused or returned. You must attach the single waiver form to your application to avoid getting delayed or rejecting the form.
Filling in the details correctly is an essential step in getting your Canada visitor visa. Once you are done filling the form, you need to proceed with paying fees on the official website.
Visit your local Canada visa application center. Give your completed application to the center. They will take your biometrics and ask for the service charge. Once you are done, the center will place an 'approved' stamp on your passport.
Give a read to this article too.
Who Requires the Canadian Visitor Visa?
 All people entering Canada would require a Canada visitor visa unless they are permanent residents of Canada or belong from a visa-exempt country. If you are a permanent resident of Canada, you cannot apply for a visitor visa, even if your president resident card has expired. You should instead apply for the Permanent resident travel document.
Canadian and dual citizens are too exempt from applying for the Canadian visitor visa and are only allowed to travel through a valid Canadian passport. As many as 55 countries are granted visa exemption, but the citizens of these countries do require an Electronic Travel Authorization [eTA] to enter Canada. However, the United States of America citizens do not need the eTA to enter Canada and can enter only on valid U.S passports.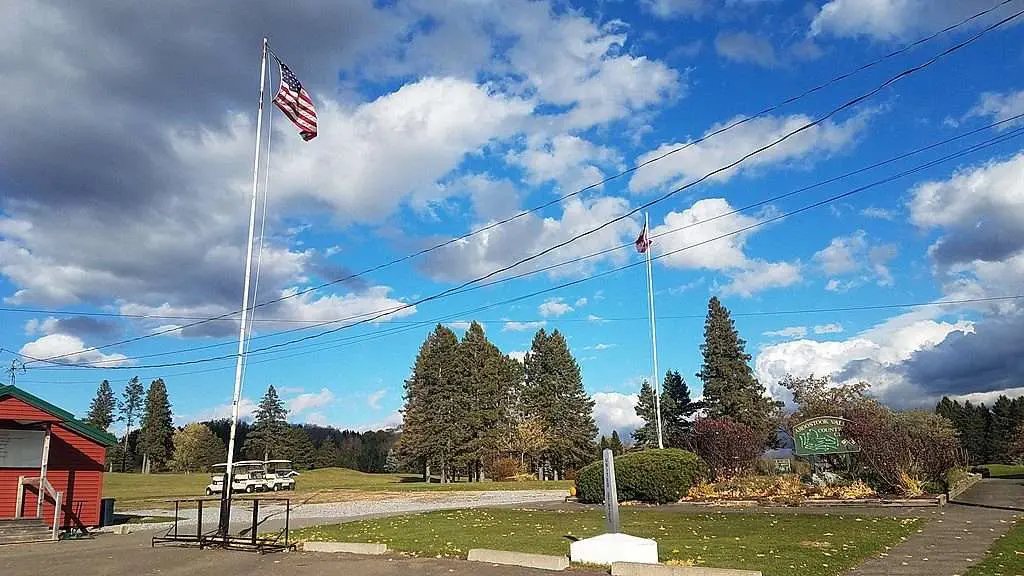 Applying for the eTA is a relatively simple procedure. You need to fill in the application form, which asks for your personal information like your name. You need to be the passport holder of one of the eligible countries and require a credit/debit card to pay the visa fee.
What Can You Do With the Canadian Visitor Visa?
1.  Firstly, you can, of course, enter and visit Canada. You can travel and see any part of Canada legally. Remember, this status is temporary. 
2. You are not allowed to work on your Canada visitor visa. However, you are allowed to search for work in Canada. It has been noticed that various Canadian employers prefer to meet their employees in person before hiring them, so it would be much easier to find work while in Canada.
Do note. However, you should never hide the reason for traveling to Canada from your immigration officer. You are also required to specify the intention behind returning to your country to the immigration officer, whether you get employed or not.
You would be required to prove that you won't work without a valid work permit.
3. You are required to get a study permit if you wish to study in Canada. However, under the below extraordinary circumstances, you do become eligible to study under the Canada visitor visa:
If the school which is providing the course/paper is not a Designated learning institute.

The program ends within six months.

If you were able to finish the course before your visa could expire.
4.  You can carry business activities while on the Canadian visitor visa until you do not participate directly in the Canadian labor market. You are, however, allowed to engage in economic interaction on a limited scale by visiting a business site or meeting or interacting with people who would want to expand their business,
Remember that the visitor visa would only allow you to stay and travel in Canada only temporarily. You cannot remain in Canada permanently while on a Canadian visitor visa.
Keep all these things in mind while visiting Canada on the Canadian Visitor Visa to avoid any trouble in the future. Violating norms is a severe offense and can lead to grave consequences. Thus read all the do's and don'ts carefully and avoid running into trouble.
What Are The Documents Required While Applying?
You require a valid passport, and you will be required to furnish documents that will prove you belong to the country of your origin.

You would have to submit your financial statements that suggest that you can fund your stay in Canada.

You are also required to show the letter of invitation that you receive from your relatives if you will stay with them and a medical clearance certificate if you need to go through a medical exam before visiting Canada.
 These are all the essential documents that are required for getting a Canadian Visitor Visa. Arranging the documents should not be difficult, but keep the records handy and prepared so that you do not face any problems in the future.
 The Eligibility Required To Get the Canadian Visitor Visa
You must have enough funds to sustain yourself and your family during your stay in Canada. As noted above, you are not allowed to work during your visit and will require a work permit if you wish to go to Canada.

You should have no criminal record and must stay as a law-abiding citizen while in Canada.

 There may be specific requirements or criteria for the travel you would have to meet or comply with based on your profile.
So, this is the eligibility required for getting the Canadian Visitor Visa. If you clear the Criteria, you can get your hands on the visitor visa. As you may have observed, the entire process is quite lucid and hassle-free. Getting the Canadian visitor visa will not be difficult if you have all the documents and clear the eligibility.
 .
Canada is a beautiful country that offers world-class education or health facilities and promises to be a fun getaway! The county has been emerging as a significant player in almost every key sector, from health to education, and is deemed to play a major role in the coming years.
Now that you know the procedure for applying for the Canadian visitor visa, do not wait and use for the visa applications and witness the wonder that is Canada.
DO READ THIS ARTICLE TO KNOW MORE ABOUT THE VISITOR VISA.
Hey, wait!
Sign up to our newsletter and get exclusive discounts!
Want exclusive deals and discounts? We have just the list for you, from web hosting deals to your next Zara purchase.
Get how-to guides to shopping online, starting essentials to launch your business and general life hacks. And get additional discounts when you use our content writing services. Know more here. 
Enter your email address to sign up for our newsletter!